Hot cocoa is a staple here in the midwest during the winter. And why not make it even creamier by adding egg nog? This Slow Cooker Egg Nog Hot Cocoa is sure to be a crowd pleaser over this cold winter!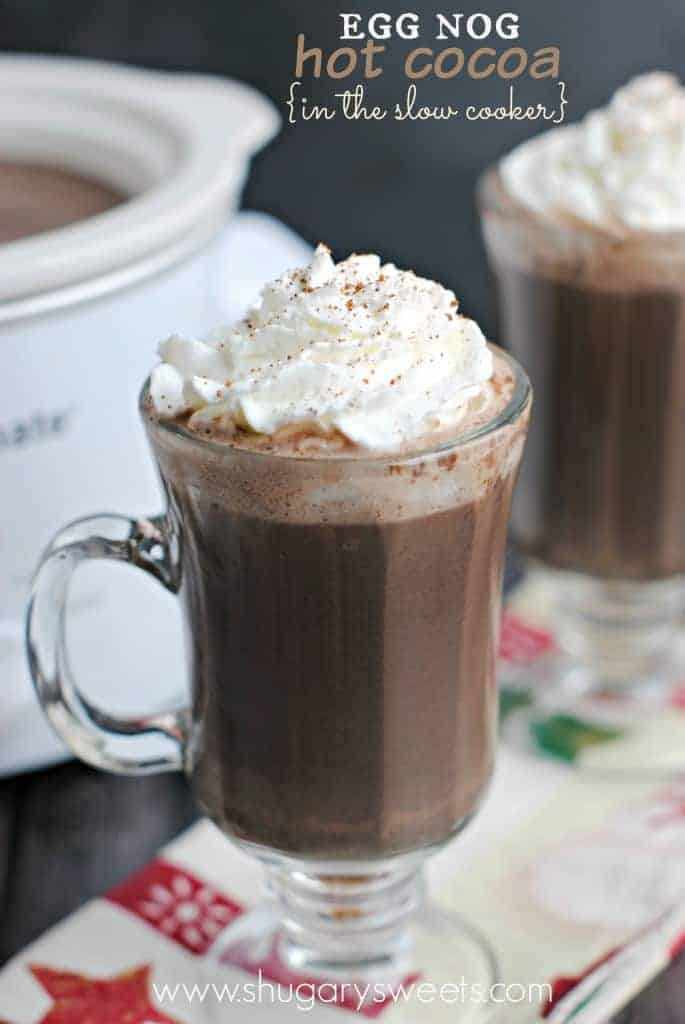 I don't know about you, but I hate being cold. I would much rather be sweating in 100 degree weather than shivering.
It's funny because my husband seems to be the opposite.
Now that we have moved back home (to Chicago) my kids are REALLY looking forward to some snowy days. Sledding and snowman building are high on their list of activities for this winter.
It's not that it didn't snow in Ohio (Cincinnati), we just didn't get it often. And when it would snow, we didn't get much of it.
I love that my kids are old enough now though to take off to the sledding hill by themselves. I don't have to shiver in the cold and pretend to enjoy it.
Don't mistake this as bad parenting. I love my kids. And often I'm sure many of us find ourselves "enjoying" things that really don't entertain us. I mean, I love that my girls played pretend and house, but I didn't necessarily "enjoy" the fake cup of tea they handed me. GIVE ME THE REAL THING GIRLS!!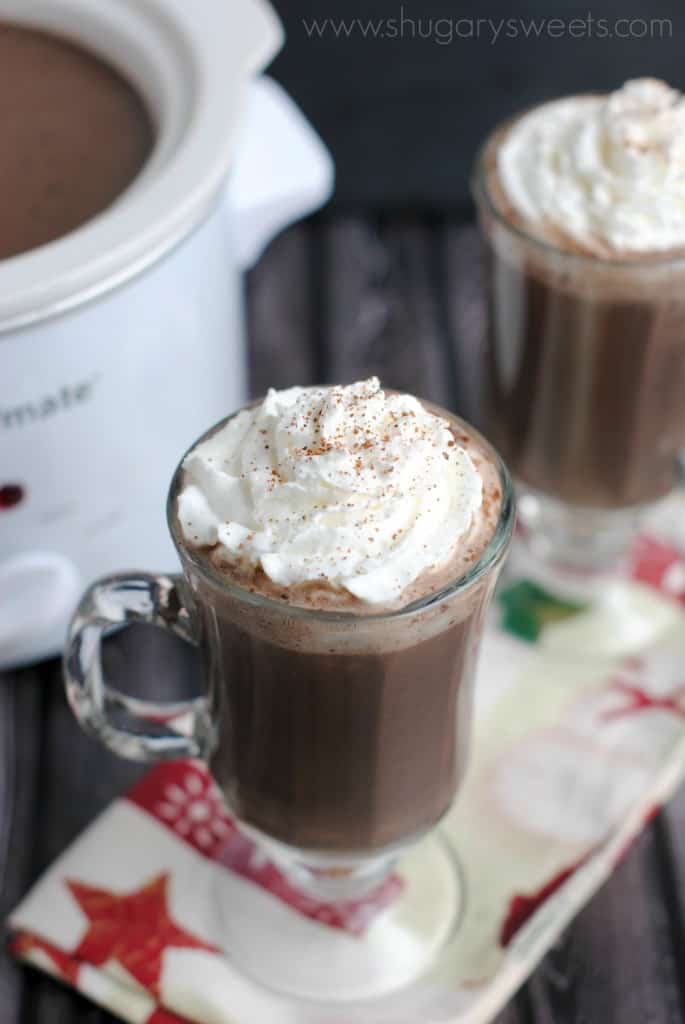 Kidding. But I'm not joking about being cold. Now, my kiddos can go have fun and mom can stay cozy and warm drinking coffee.
Or in today's case, hot cocoa!
And not just any hot cocoa. This one is spiked with Egg Nog. (love how I say spiked, as if it's alcoholic).
The egg nog adds such a creamy, interesting flavor to this cocoa. I love it!
And you put it all in the slow cooker, so it's ready when the kids come in from the cold. Or, heat it in a saucepan and enjoy immediately. Your call!
Feel free to top it with whipped cream (or marshmallows). Or make frozen whipped cream, like I did here. However you garnish it, just enjoy!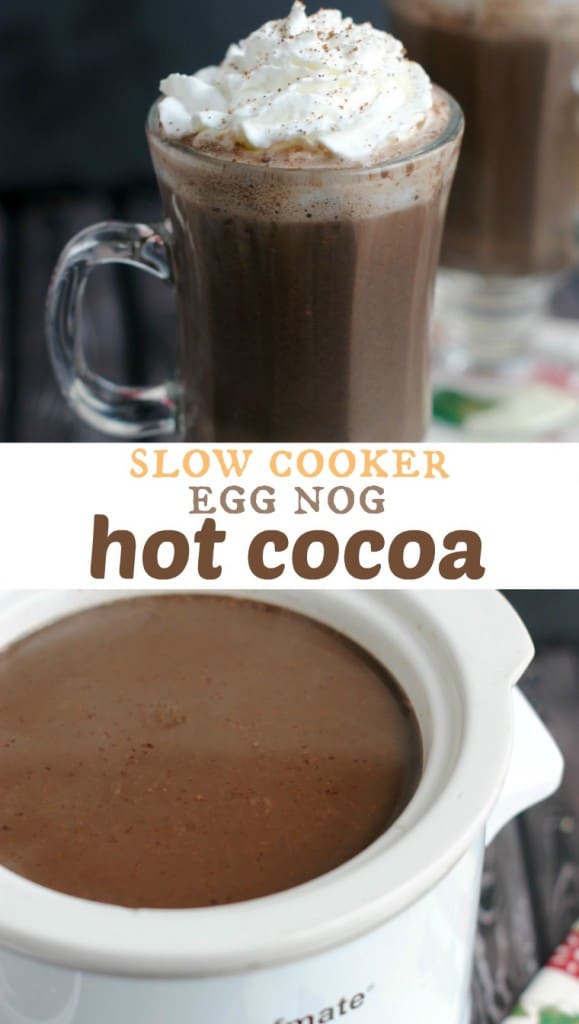 Do you follow me on Social Media? Be sure to click on the links below!
Facebook | Twitter |Pinterest | instagram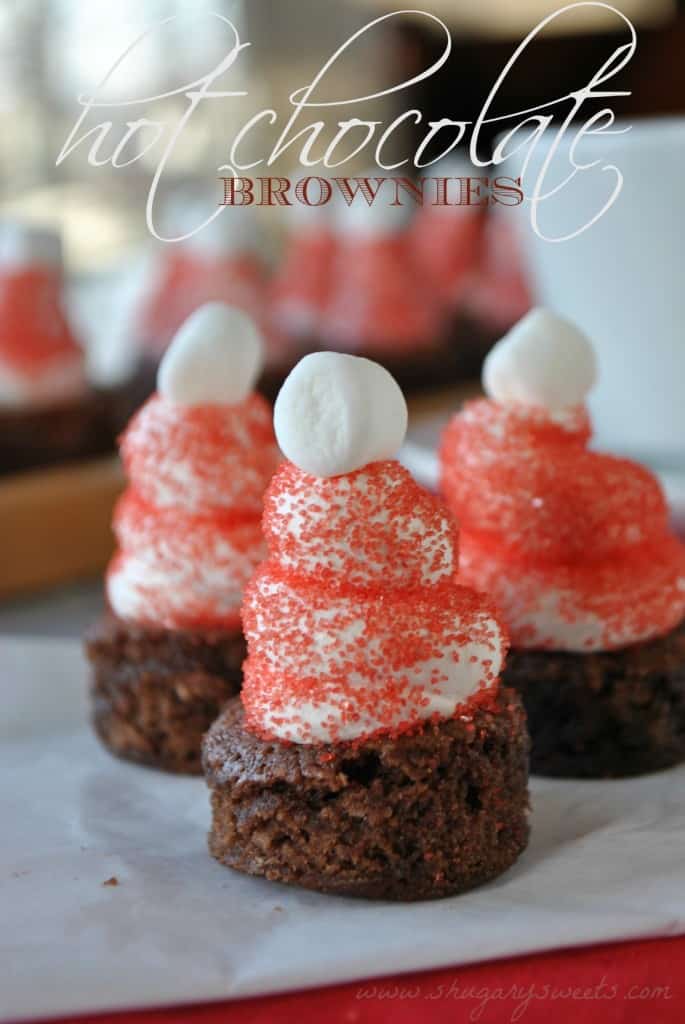 Santa Hat Brownies: Add hot cocoa to these brownies and top with a whipped cream santa hat!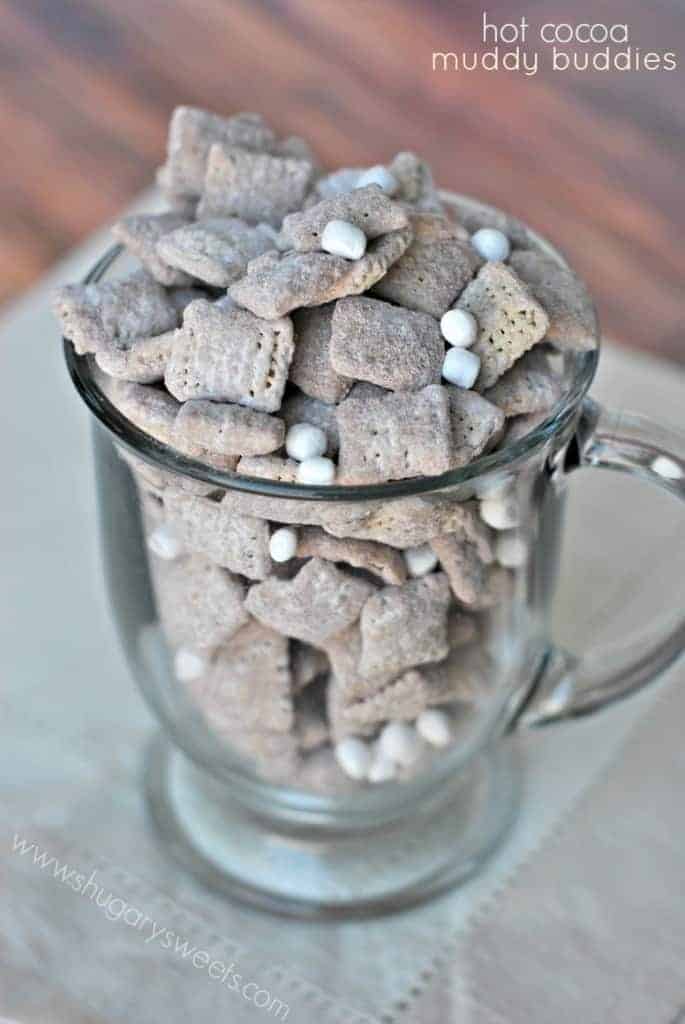 Hot Cocoa Muddy Buddies: the perfect lazy day snack idea!!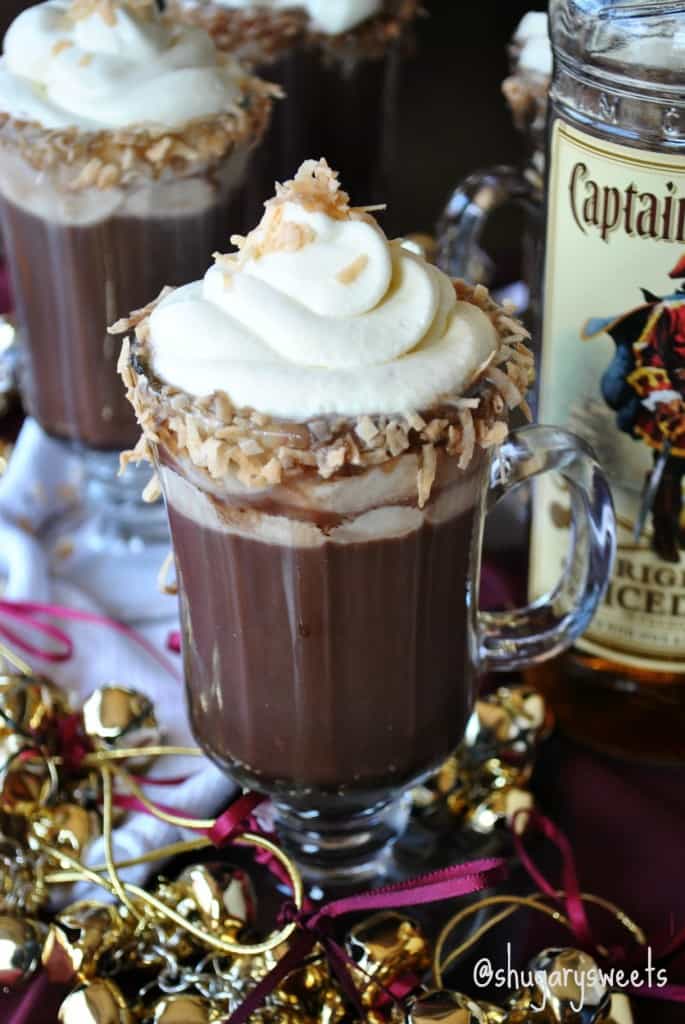 Hot Choc-Colada: my favorite holiday spiked drink; a cross between hot chocolate and pina colada