One bite of these Snickerdoodle Cheesecake Bars and you'll fall in love! The sweet and salty graham cracker pecan crust with the creamy cheesecake layer is all topped to perfection with the snickerdoodle pecan cookie topping!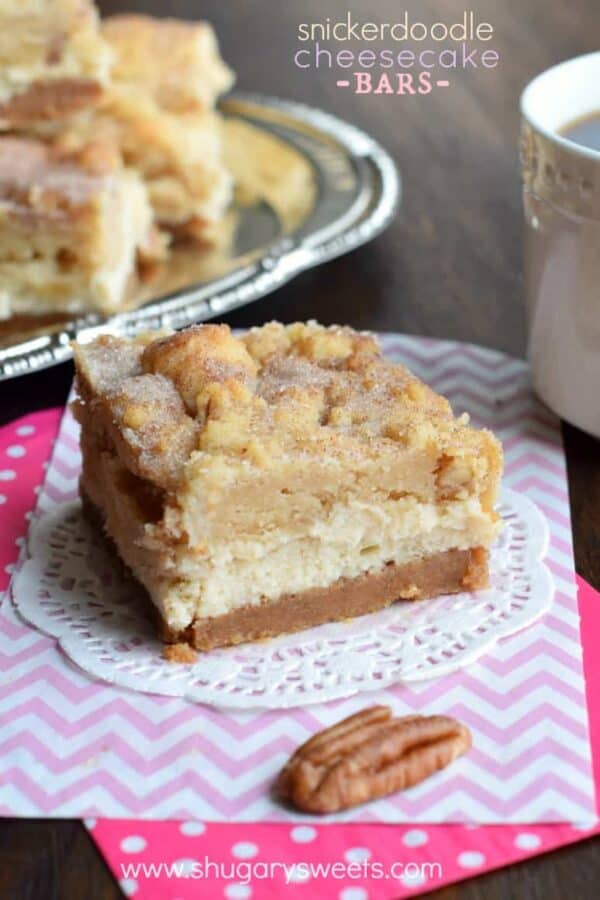 Why these Cheesecake Bars are Best
Let me walk you through the delights of this bar:
The crust is made with a combination of graham cracker crumbs and pecans. Sweet and salty!
The cheesecake layer is smooth and creamy, and best served COLD.
The snickerdoodle cookie layer has a top crust of cinnamon sugar and one bite of this bar will leave you wanting more. I promise!
I'm pretty sure that cheesecake bars are nearing the top of my list of "favorite desserts." I don't think they could ever replace Krispie Treats….but they come in a close second.