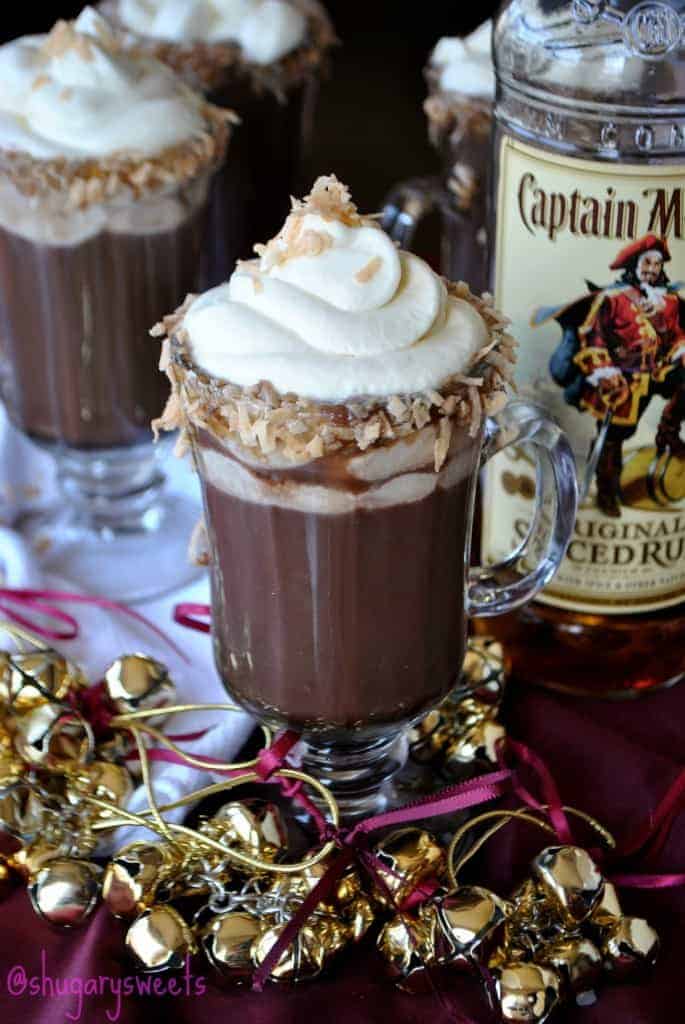 Thanksgiving is over, I hope everyone enjoyed their turkey! And leftovers!
Today is a fun day around here! As my family can attest, I'm quite competitive (seriously, nobody will even play Monopoly with me anymore). When Food Network and Captain Morgan Rum asked me to be a part of their "Spice up the Holidays" competition, it was a no brainer. Of course I said YES!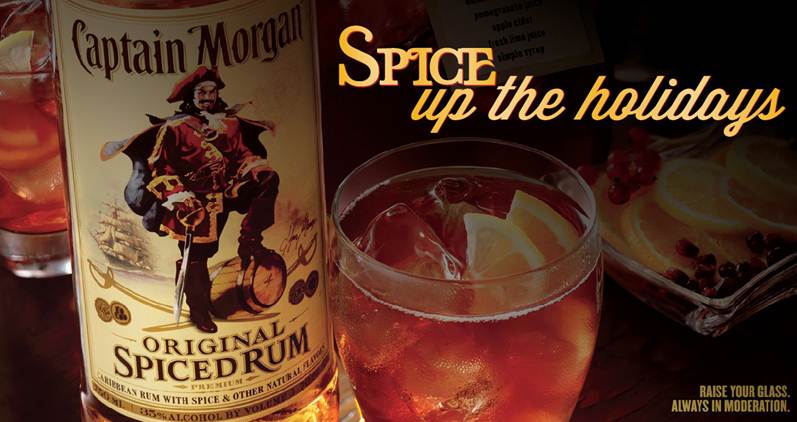 Plus, the judge of this competition? None other than my favorite Top Chef competitor, Spike Mendelsohn!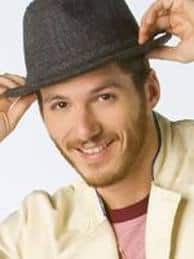 The requirements of this competition will be creating three recipes using Captain Morgan Spiced Rum: one appetizer, one cocktail and one dessert. I will then be throwing a fun holiday party for friends featuring these recipes!
The winner will receive prizes, but most importantly, Captain Morgan will donate $1000 to the winner's charity of choice. Now that's the spirit of giving!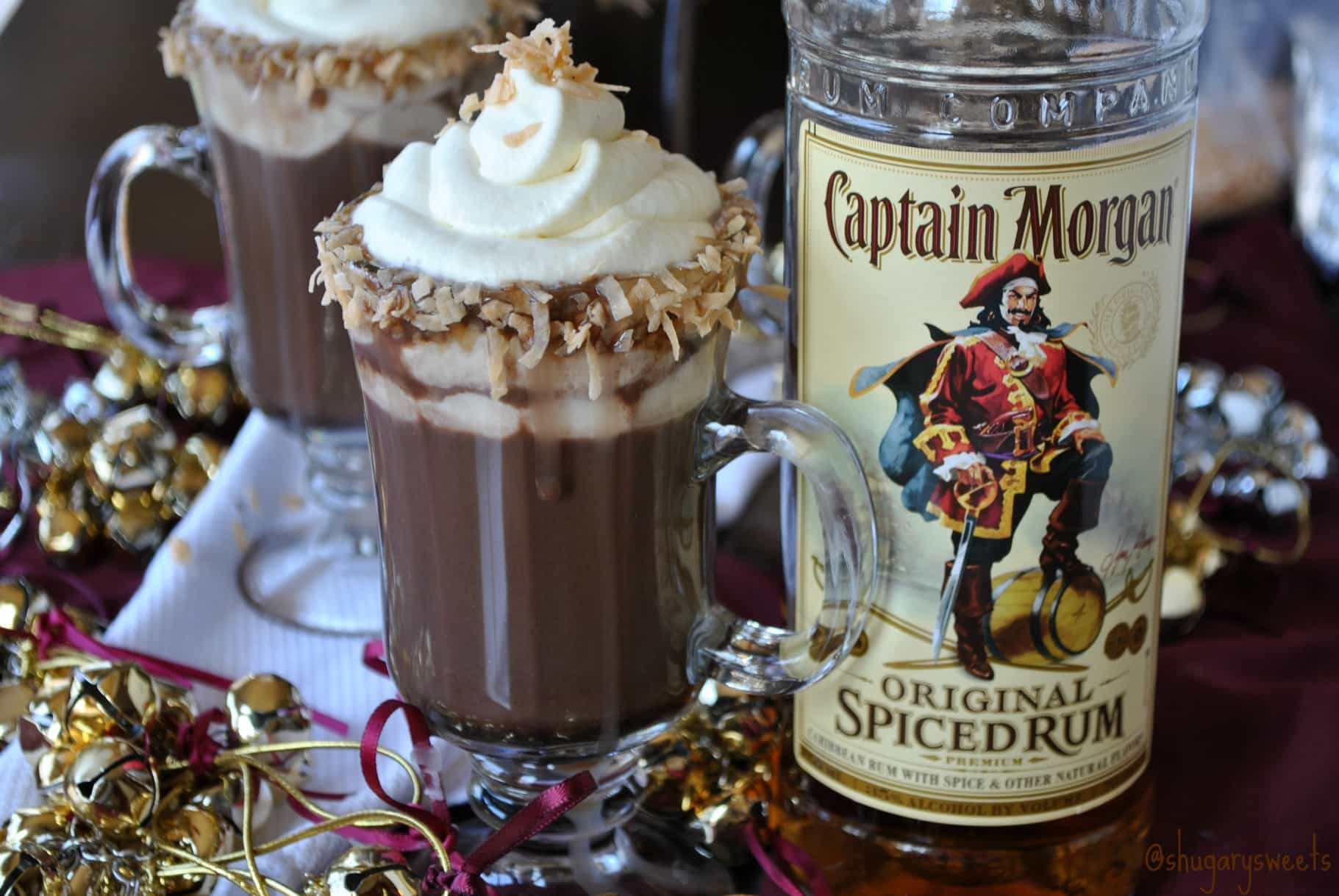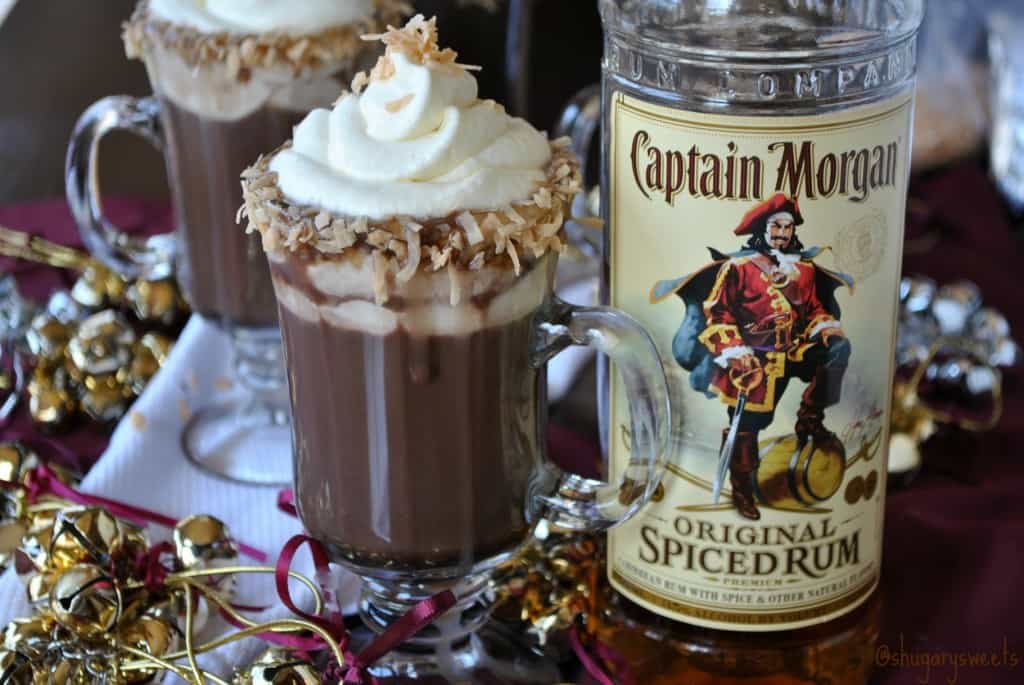 Here's my question for all of you!
Do you have some great recipes with rum? Or recipes that really Spice Up YOUR Holidays? Leave me a comment below! Feel free to leave your recipe or a link to your recipe! I'm going to be throwing a Christmas party with some friends and I need all your ideas! Not only recipe ideas, but any tips on entertaining and throwing stress-free parties!
In the meantime, I made a delicious, warm drink for all of you! It's a blend between hot chocolate and pina colada. I call it a "Hot Choc-Colada"
When I visited a friend several summers ago in Arizona, we drank the BEST pina coladas. The one thing I remember the most about those drinks is the rim of the cups were dipped in honey and then toasted coconut. Oh my. Every sip you enjoyed some of the sweet honey and crunchy coconut.
So of course, I had to add that to these cocktails. And it was perfect. I not only added rum to the hot chocolate mixture, but I "spiked" up my whipped cream with rum to top each of the drinks! "Spiked" the drinks…for Spike…I'm pretty sure my friends are going to LOVE this drink as much as I do!
Next week I'll be sharing my appetizer recipe with all of you, as well as some tips on how to throw a Stress Free holiday party (is there such a thing??)!
Don't forget to stop by Captain Morgan's facebook page! There are some great cocktail recipes shared over there! And remember to keep the conversation going below, I need those ideas!!!
**Shugary Sweets was given free product for this post and a gift card to cover my party expenses, however all opinions are my own!**