Starbucks, Cinnamon Rolls and the BEST Husband in the World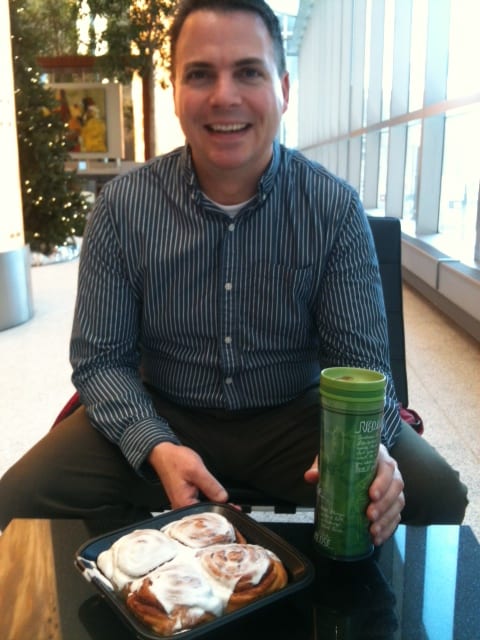 Did that get your attention? If not, hopefully YOU, my dear hubby, are reading this!
I am so blessed to have a husband who is supportive of this blogging adventure. It truly has been an adventure. What once was a hobby that took an hour or two of my day has become a full time job. Without any warning or planning really I went from a stay at home mom to a work at home mom.
I still get weird looks, and my kids still scoff at the whole "work" part of this job, it's hard to explain to non-bloggers. Even family members who see what I do on a daily basis don't really get it.
But, my husband, Michael, he gets it. And he gets me. And he gets that this is fun, challenging, and he is so supportive of my blogging! Even yesterday, when we were out and I wanted to show him something from my blog on my phone, I had no idea how to access my dashboard. He knew. Because he is my behind the scenes to Shugary Sweets. When I want to cry and pull my hair out because I don't know how to do a "no-follow" link, he calms me down (usually by giving me a cup of coffee) and installs a handy little plug in on my computer so I all I have to do is click the button and my link is suddenly "no-follow."
He is an awesome father to our four kids. He knows 5th grade math. And high school geometry. And "new math" for our 3rd grader.
He helps around the house. Especially when I don't. When I "sit on the computer all day" and breakfast dishes are still on the counter, food props are all over the table, icing is on my chin, dinner isn't even a twinkle in my eye….he helps.
I love you for all of that and so much more, Michael. Thank you for being my other half!!!
Yesterday, I surprised my other half by bringing HIM some coffee. And cinnamon rolls.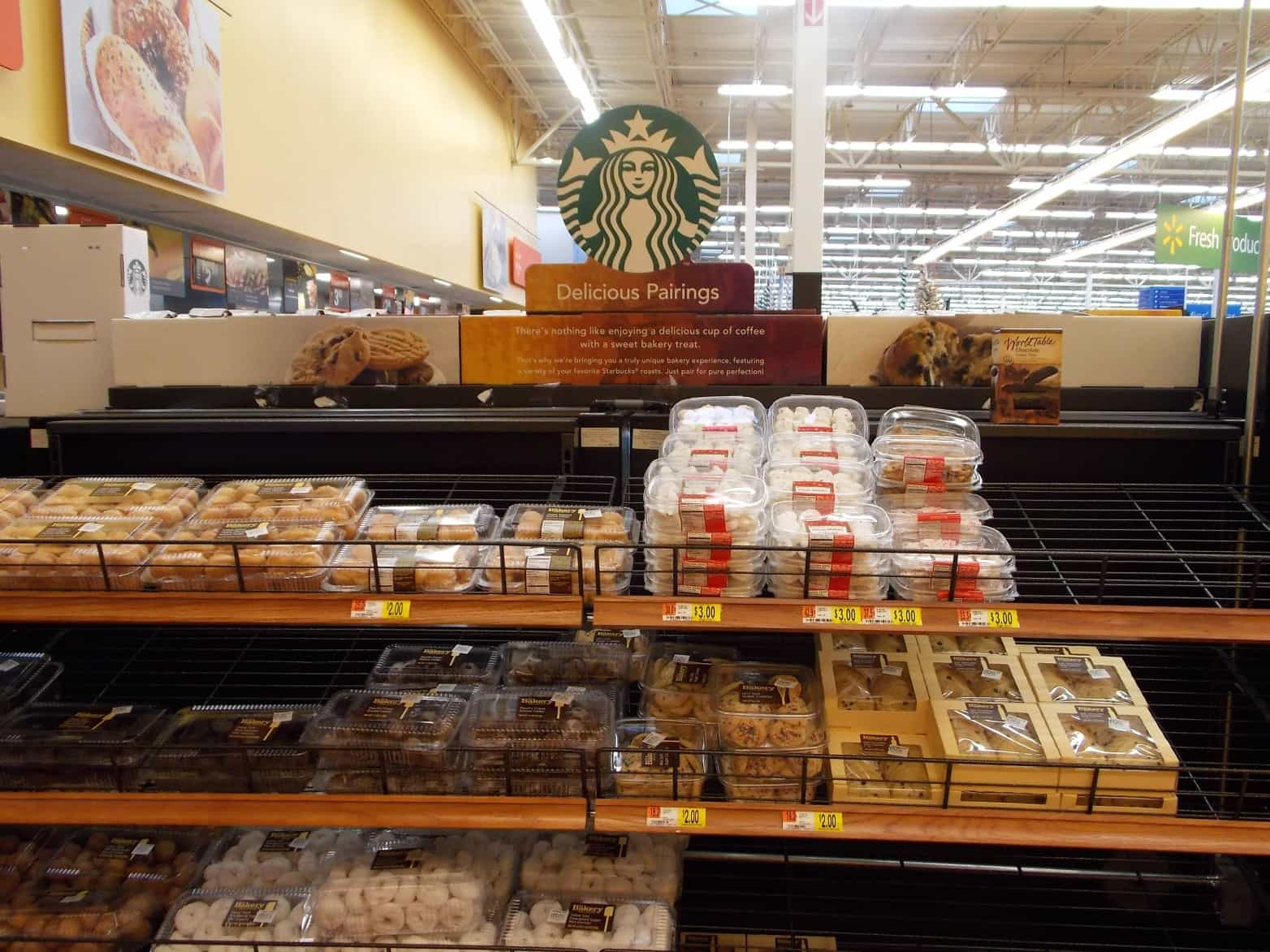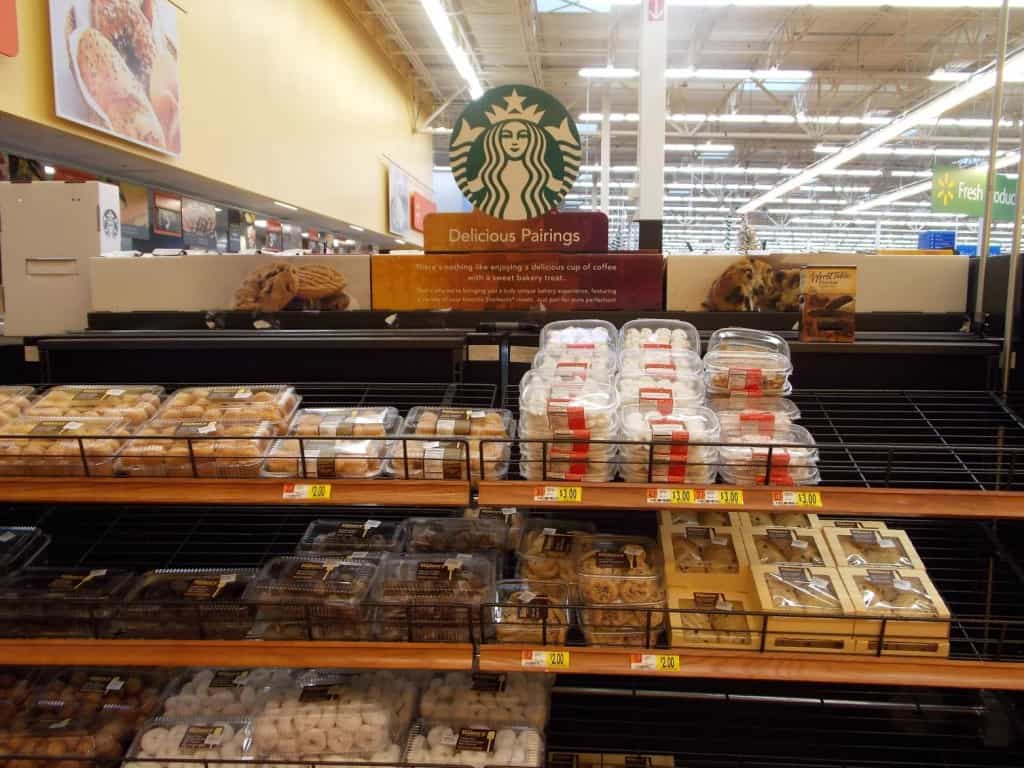 Starbucks has a Holiday Blend of coffee, filled with spices that pair so nicely with these Walmart Cinnamon Rolls. (yes, I buy convenience food sometimes….) You can find this #deliciouspairings display in the bakery section of select Walmart stores! I was pretty excited to find it!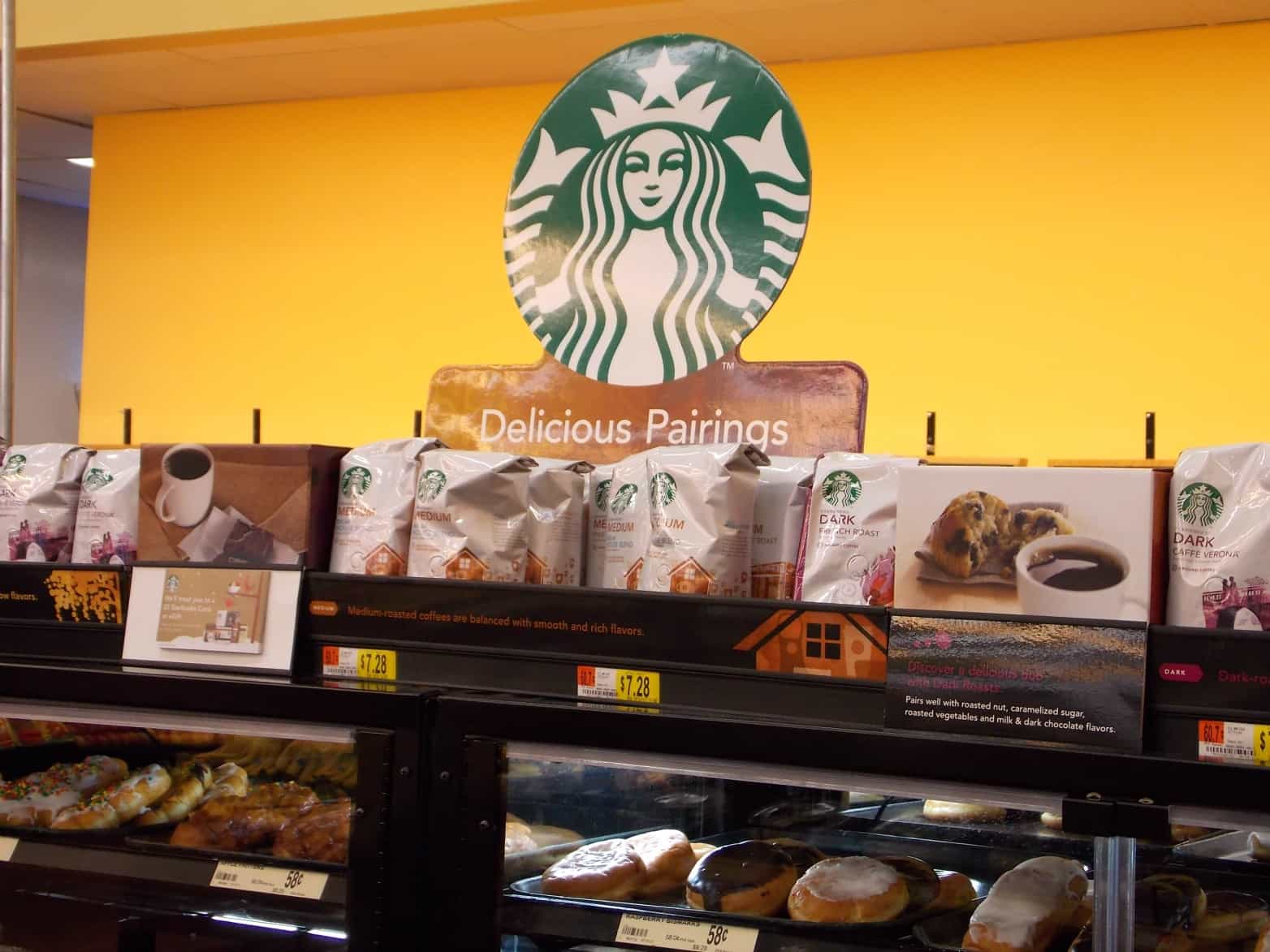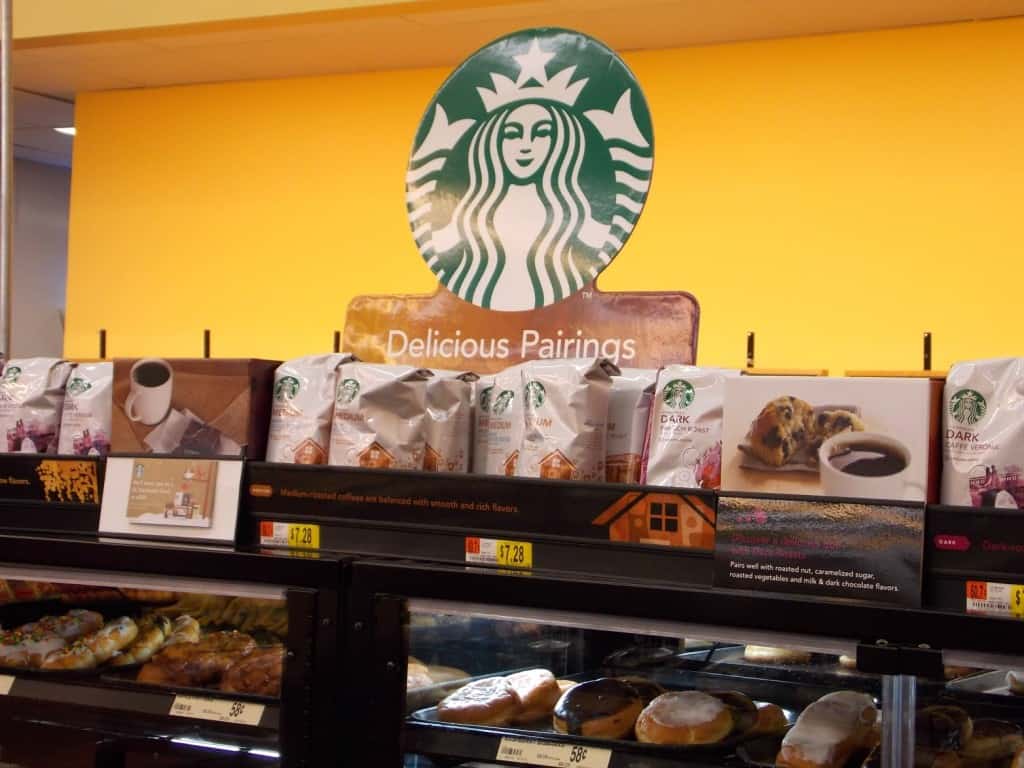 I made a pot of the Starbucks Holiday Blend coffee, proceeded to drink my fair share, then when it was time to suprise Michael I put it in our favorite Starbucks green travel cup!
Normally I show up at his work with a plate of homemade treats. But no time for baking, thank goodness the Walmart bakery is convenient AND delicious. We BOTH loved these Cinnamon rolls from Walmart Bakery. First though, I made him try the coffee and tell me what he thought. Then we tried the coffee with the Cinnamon Rolls. As if the coffee on it's own wasn't delicious enough, it really brought out the cinnamon flavor of the rolls. I'm not kidding here! It's called #deliciouspairings for a reason! We both thought it was amazing!!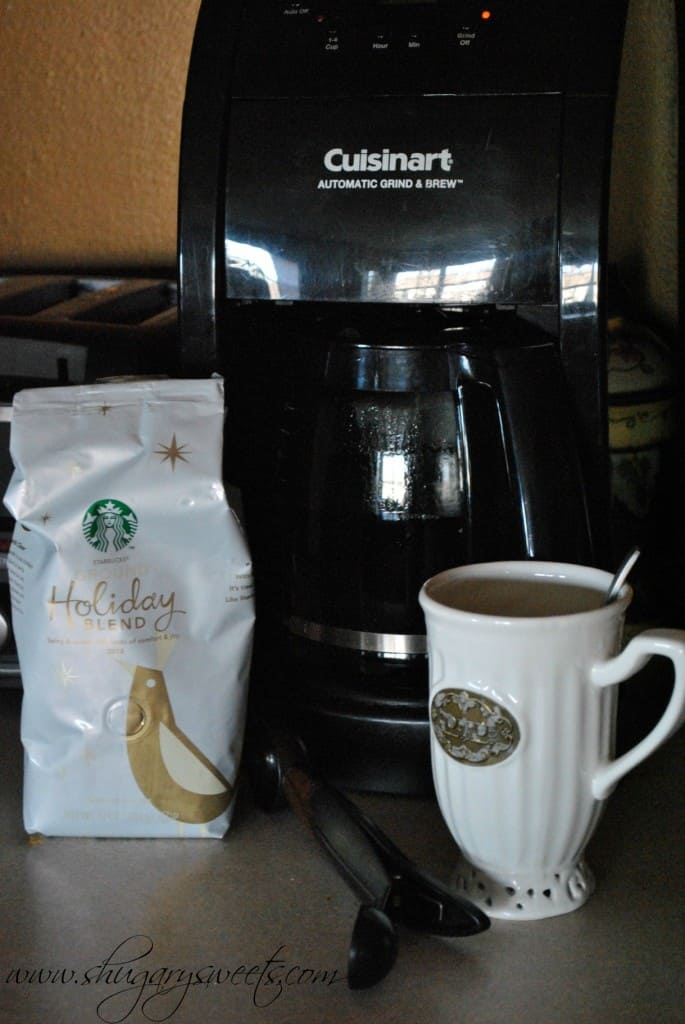 Do you buy Starbucks often? If you normally go out to buy Starbucks, why not try to brew it at home? You might be pleasantly surprised at how wonderful it tastes (and smells)!! You can find the Holiday Blend online HERE (if you can't find it Walmart). Wouldn't this make a lovely treat on Christmas morning?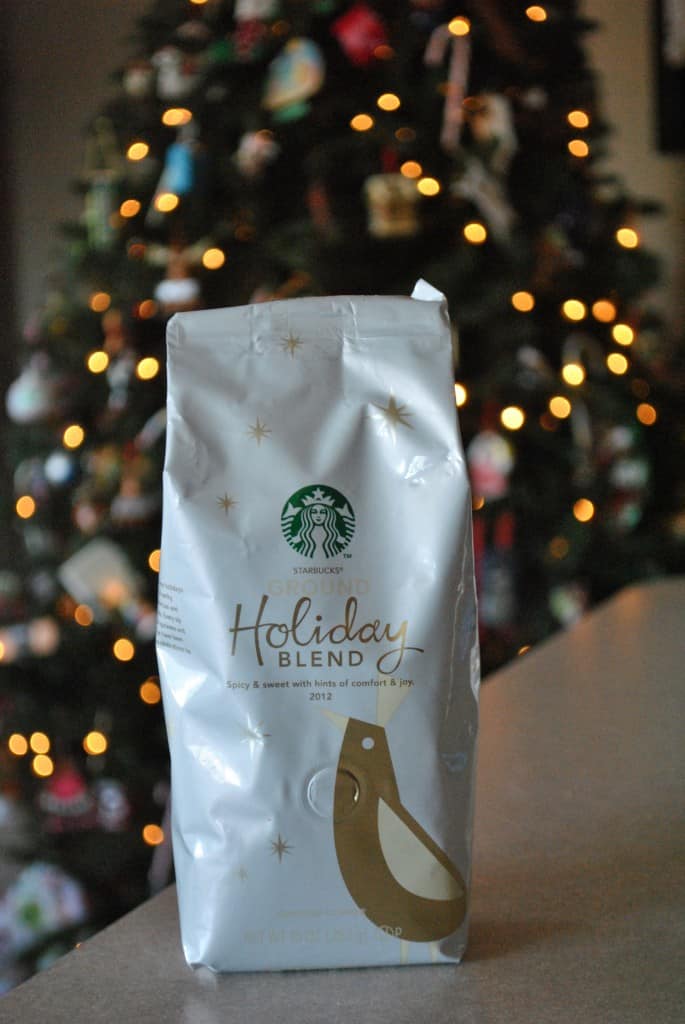 You can connect with Starbucks Here:
You can connect with Walmart Here:
**I am a member of the Collective Bias® Social Fabric® Community. This shop has been compensated as part of a social shopper insights study for Collective Bias™. #CBias #SocialFabric All opinions expressed are 100% my own.