Sugar Free Strawberry Ice Cream Topping #HealthyChoices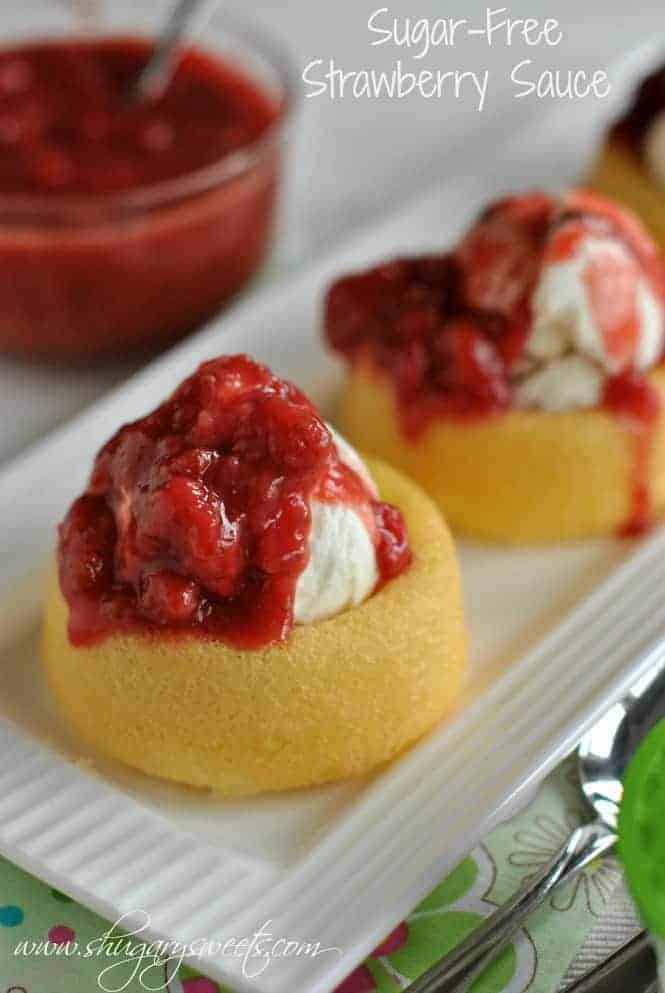 I know I have whined  said it before, but I am a busy lady. Between blog work, recipe development, and FAMILY, I have very little time (or energy) to devote to diet and exercise, so keeping a schedule works for me!
Many of you have asked through email and facebook how I stay healthy and fit, and still eat brownies, cookies, and cakes.
For me, it's all about scheduling myself as important. My health is just as important as my blog. My children. My spouse. If mama's not healthy ain't nobody healthy.
Okay, that was dorky, but seriously, taking care of myself is hard work, but still necessary, ya know? So how do I do it? First, everything in moderation. Just because I make these desserts doesn't mean I eat the entire batch. (unless of course it's Rice Krispie treats, then I worry about my self control). I don't deprive myself of treats. As a baker, and food blogger, I need to try my food! I can't very well say, "make this, it tastes great" and not try it for myself! But, limiting how much I try is the key to moderation!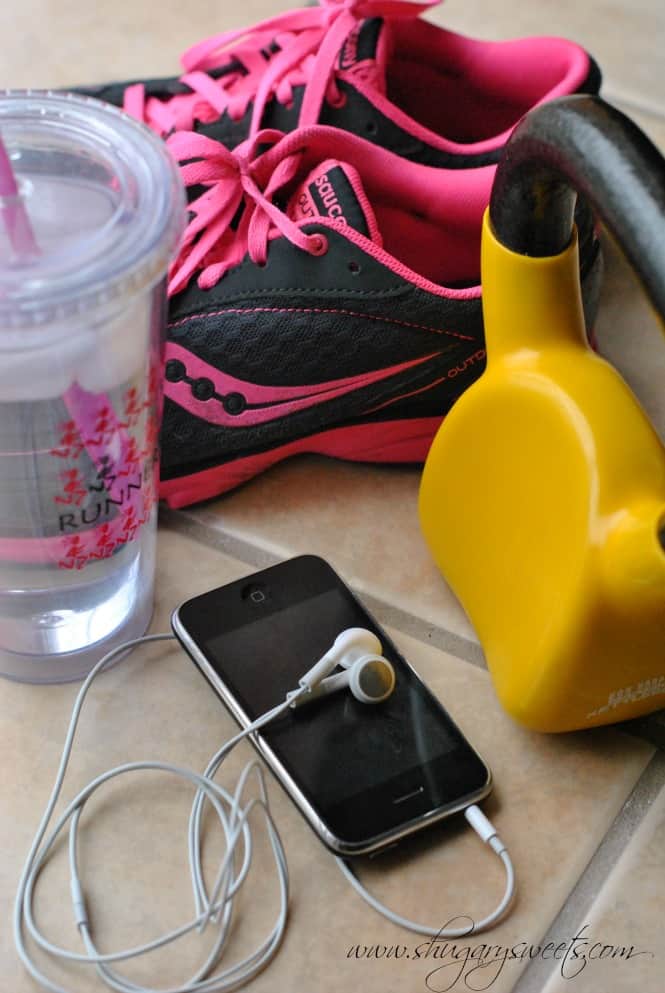 Second, you HAVE to fit in exercise. After I drop my last two kids off at school, I go straight to my basement and get in a workout. It varies from p90x, to Jillian Michaels 30day shred, to Yoga (barf!). I also have a treadmill, so when it's cold or rainy I have no excuse. When the weather is nice, I take a long walk through my neighborhood (we have a 5 mile loop). I do this first thing so I don't get side tracked. We all know what a time suck facebook, pinterest, instagram, and twitter can be! When my kids were little I either belonged to a YMCA that had childcare, or I would do workout videos at home. I was exhausted, but again, I knew the importance. Many times while doing workouts my kids would be playing next to me thinking it was a game! They weren't intense workouts, many times I had to stop and chase one of the kids out of the bathroom sink, or take crayons away from little fingers and mouths, but I still tried to fit in some exercise time. When the weather was nice, putting the youngest in a stroller and letting the others ride bikes and scooters on a walk was fine too!
Finally, I am learning the importance of healthy eating. I'm not much of a dieter, but I do like to watch what I eat and try to incorporate healthy foods! When I was asked to try out the Healthy Choice Top Chef meals from Walmart, I was intrigued. I don't normally buy frozen meals, but I thought it couldn't hurt. Let me just say these have been huge time savers.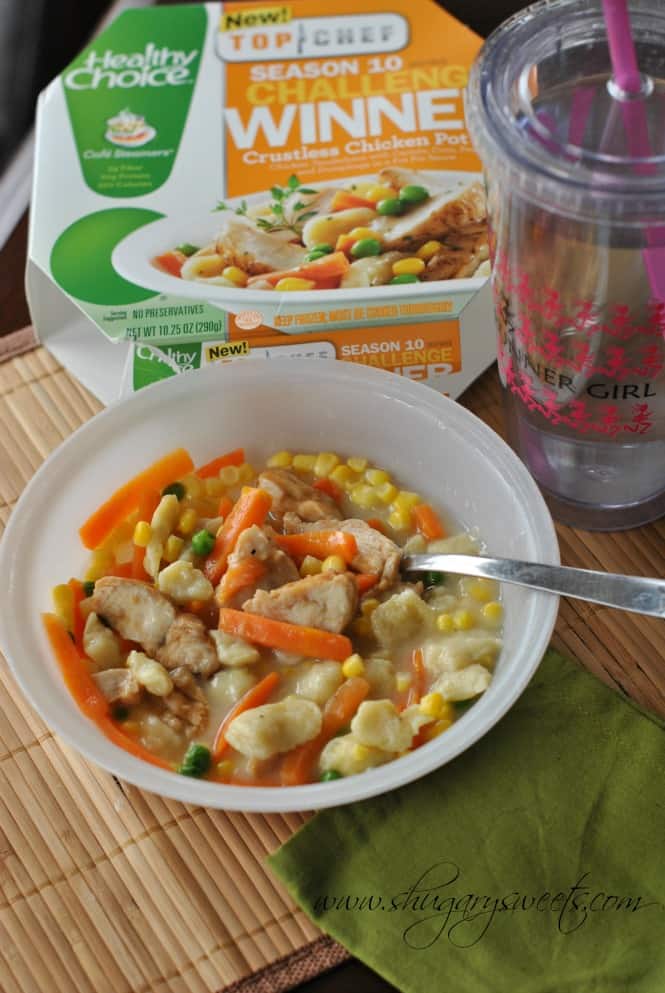 Not only are they delicious and inexpensive, but they are easy to make. No messy dishes. I make enough messy dishes throughout the day, why make more at lunch time? You just pop these in your microwave, stir and eat! I loved the Healthy Choice Top Chef Crustless Chicken Pot Pies. Just the right amount of chicken and vegetables, and the dumplings were quite tasty too!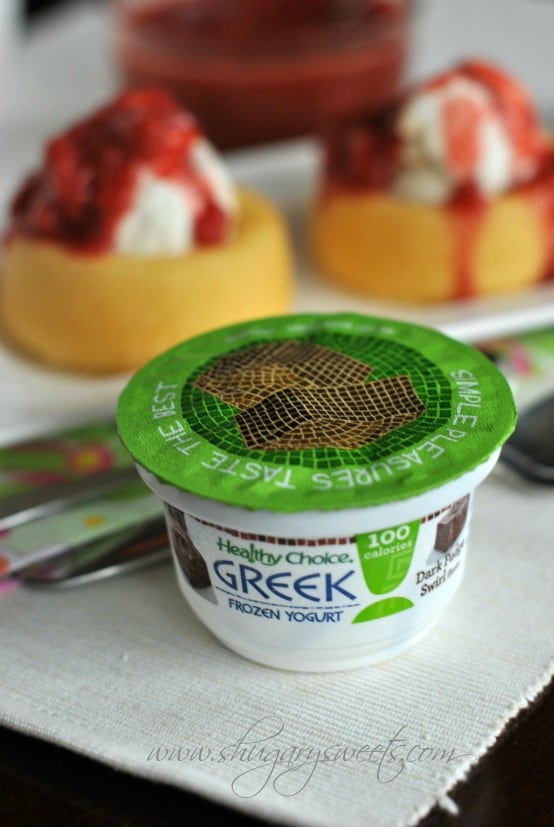 I also tried the Healthy Choice Greek Frozen Yogurts. These are so smooth and creamy, you will be surprised they are only 100 calories. The perfect post-workout treat! I also love that they are already proportioned for me, no giant bowls of ice cream to tempt me. I made a whole dessert using store bought shells, individual cups of frozen yogurt and a homemade sugar-free strawberry sauce. You can also use angel food cake if you want to cut out some fat! This strawberry sauce is also great on top of your morning oatmeal or smeared on an English Muffin.
So there you go! Moderation, Exercise, and Healthy Eating. Not rocket science, nothing mind blowing, just basic principles of a healthy lifestyle!
Connect with Healthy Choice:
Yield: 1 cup
Sugar Free Strawberry Ice Cream Topping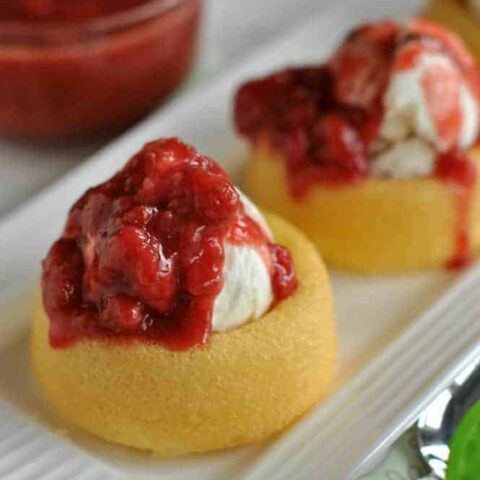 Ingredients
15 whole strawberries (I used frozen), stems removed
2/3 cup fresh squeezed orange juice (for me it was 2 whole oranges, juiced)
1 tsp pure vanilla extract
Instructions
Combine all the ingredients in a small saucepan. Turn on medium high heat and bring to a boil. Mash the berries as they start to soften. Once boiling, turn to low and simmer for 30 minutes. Remove from heat and pour into a heat-proof bowl. Refrigerate until chilled, or overnight.
Spoon onto icecream, oatmeal, toast, etc. ENJOY! Use within one week.
Be sure to check out my Google+ shopping story HERE
I am a member of the Collective Bias®  Social Fabric® Community.  This shop has been compensated as part of a social shopper insights study for Collective Bias®  and ConAgra Foods #cbias #SocialFabric . All views are 100% my own.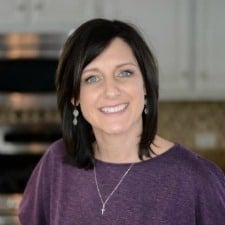 Aimee is a dessert lover (specifically rice krispie treats), workout enthusiast, self-taught foodie, and recipe creator. Her recipes have been featured in over 15 magazines, and her passion is to share her love of cooking with the everyday home cook! Learn more about Aimee.