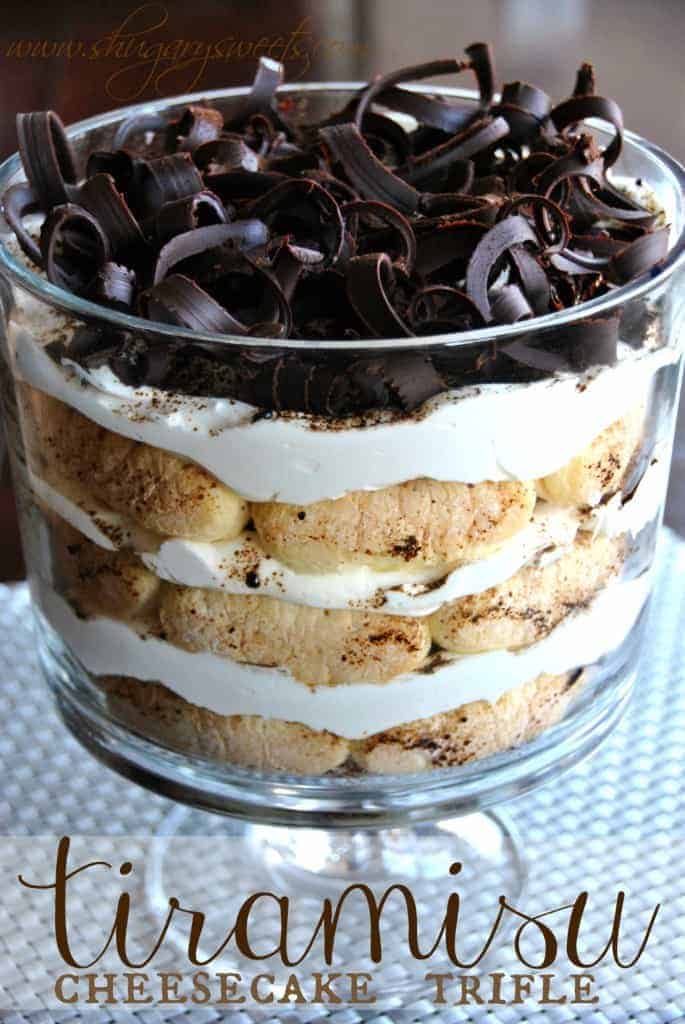 I'm so lazy sometimes when it comes to making desserts. Trifles are such an awesome way to get a great tasting treat with much less work. This tiramisu trifle came together in no time at all!
You could layer this in a square baking dish if you don't have a big bowl. I've done that before with trifles, still wonderful.
And the curls on this? OMG the curls. Here is my secret to making beautiful chocolate curls. Well, it's not really a secret, it is probably how most people make them. But if you have never made them before, here is MY tutorial.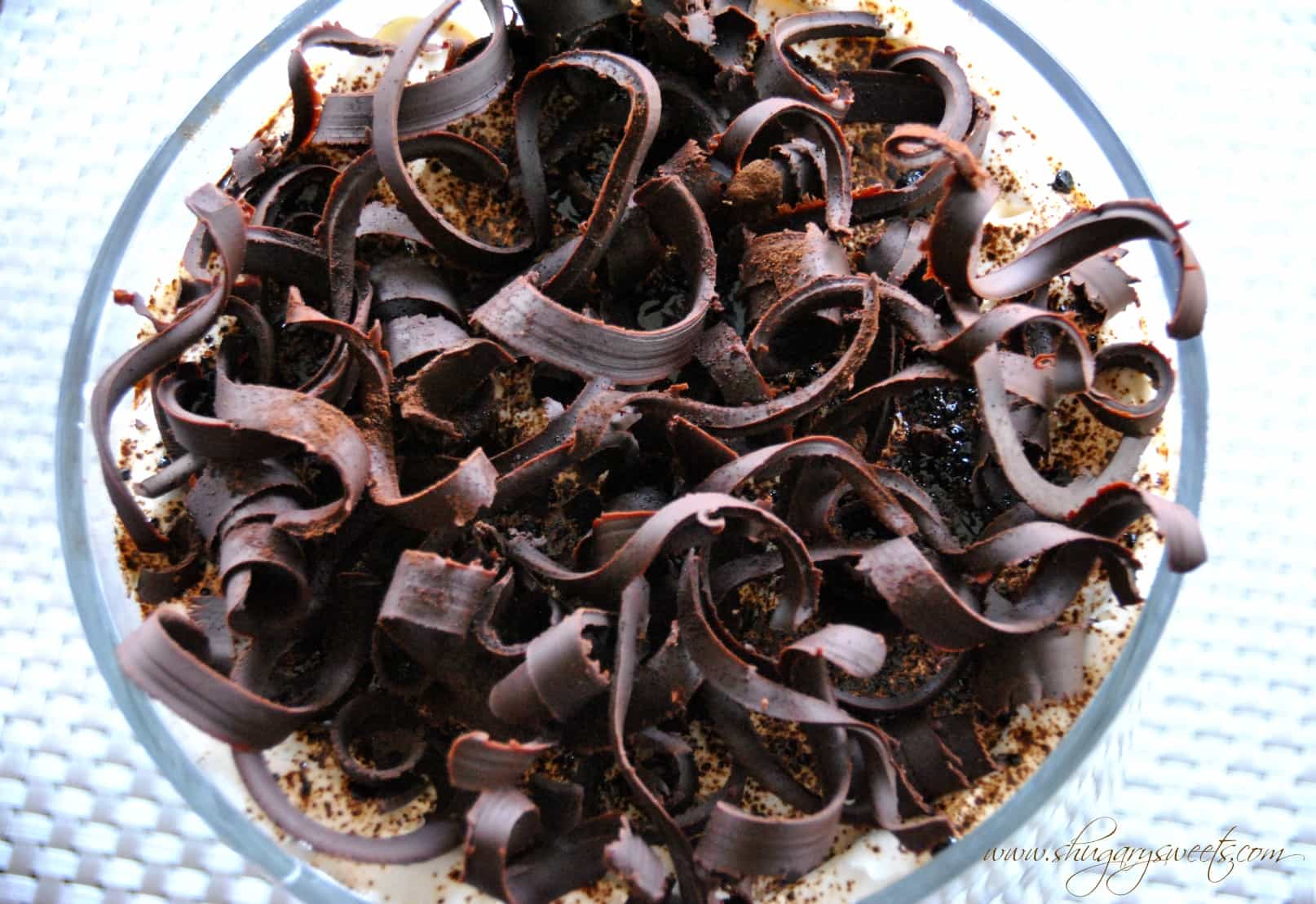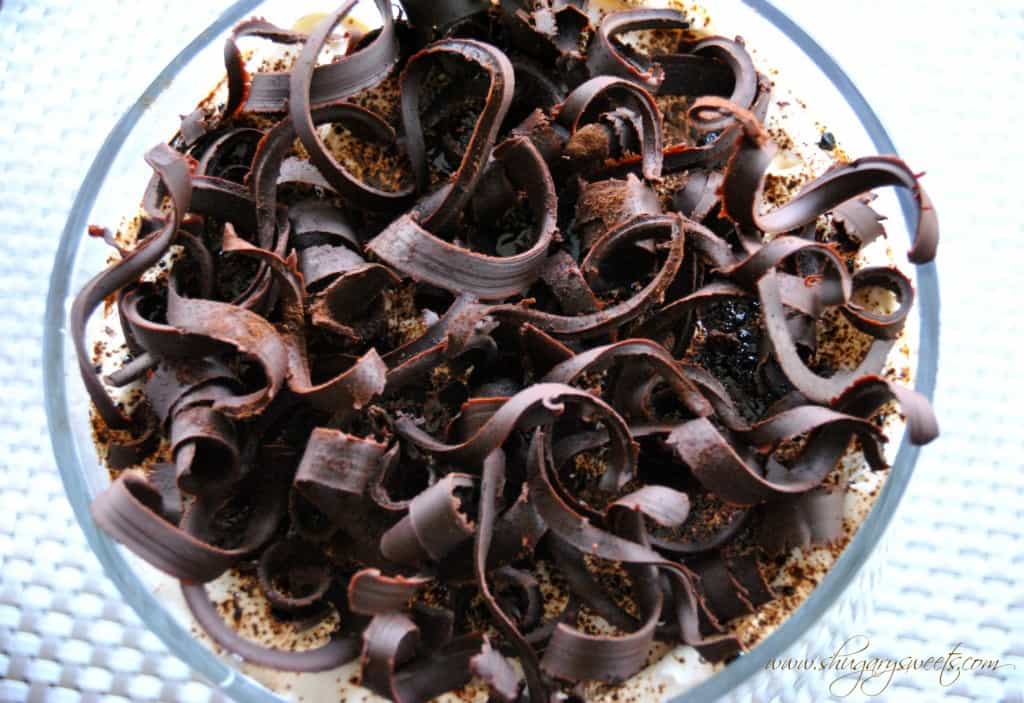 First, USE GOOD CHOCOLATE. Think about it, when you put one of those chocolate curls in your mouth, you want it to taste amazing! I like to use chocolate bars like Green & Black's Chocolate. They melt beautifully and taste delicious. Two important points when making (and eating) chocolate curls!
So, melt your chocolate bar (I used Green and Black's 85% Dark Chocolate). I stuck mine in a glass microwave safe bowl for 30 seconds. Stir and heat another 30 seconds. Pour your melted chocolate onto a metal baking sheet (preferably one with no sides, it makes it easier to work with). I used a metal cookie sheet. Try to shape your melted chocolate into a large square, using a knife or spatula. You can decide how thin you want it. I wanted some thicker chocolate curls. If you go too thin your curls will break.
Once you have your square of melted chocolate, stick your baking sheet in the refrigerator. I set the timer for 7 minutes, no more no less. It comes out perfect. The chocolate isn't HARD, but it also isn't runny. You may need to play with this time, depending on your refrigerator and the thickness of your chocolate square. If your chocolate gets too hard, put it back in your bowl, heat it, and start over!
Now that you removed your chocolate from the fridge, take a metal spatula (I use a small Pampered Chef spatula…not those silicone kind). You can also use a brand new putty knife. Yep, that would work great too. Scrape your spatula along the end of your chocolate square slowly and the curls will form! But if you take your spatula you can change the thickness of your curl and make "tubes." So fun. AND, if you used good chocolate, SO delicious!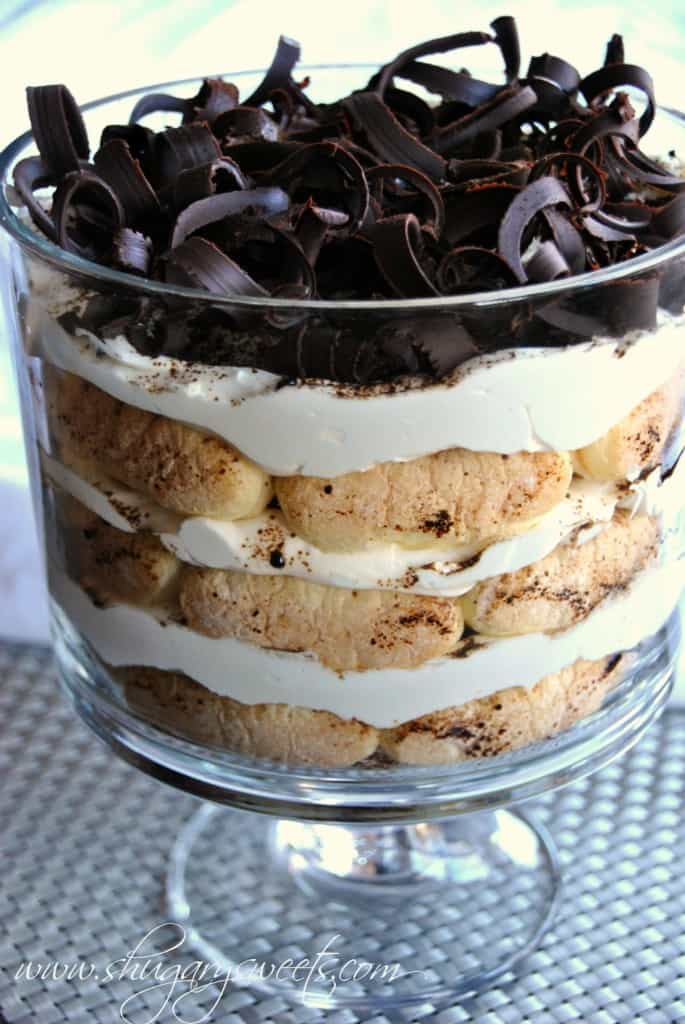 Just a quick note on the espresso powder. I order mine from King Arthur Flour. If you don't have any, and can't find it, you CAN use instant coffee…but you may need to use more of it because it's not nearly as strong as espresso powder. Keep that in mind as you bake. And don't be afraid that you'll never use that espresso powder again…just come back here to my blog, I have plenty more recipes that use the powder:
More Recipes with Espresso Powder:
No Bake Cookies with Double Espresso: perfect for breakfast to get you going for the day!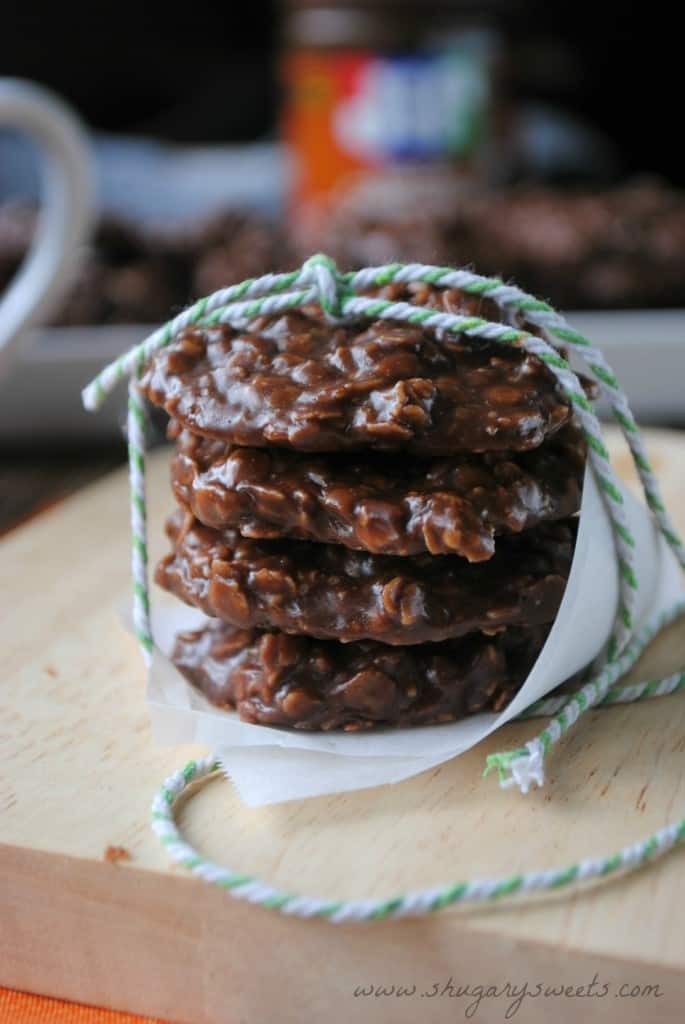 Chocolate Mocha and Nutella Cookies: Nutella and Jif  cappuccino hazelnut spread combined with espresso powder make delicious cookies!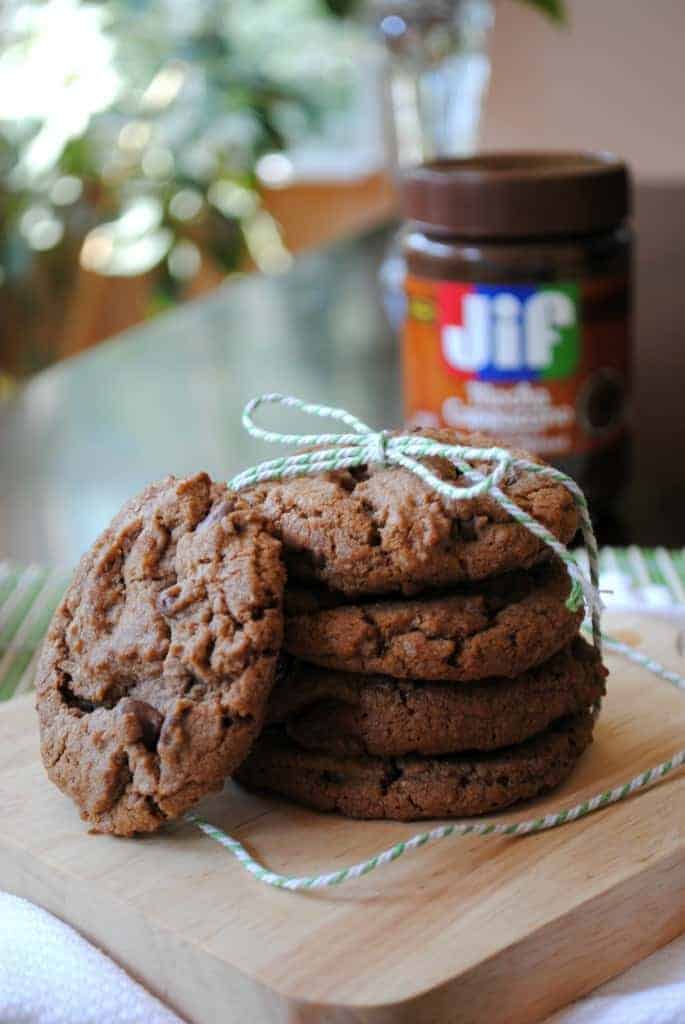 Mocha Cupcakes: rich chocolate cupcakes with a chocolate mocha frosting!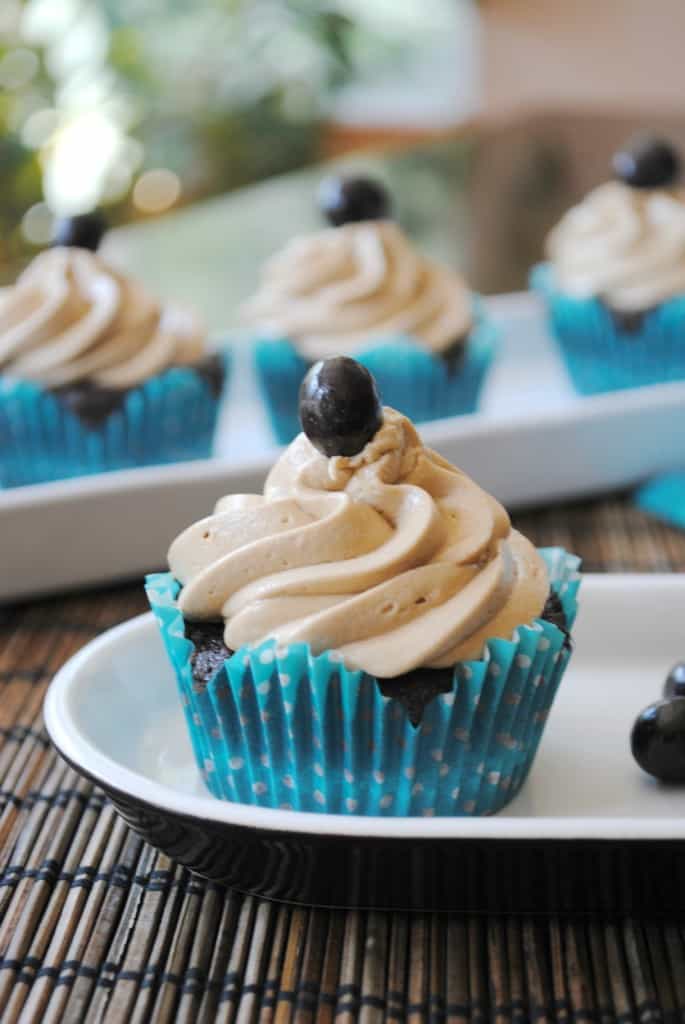 Boozy Brownies: Bailey's and Espresso meet to create these rich, fudgy brownies! Perfect for St.Patty's day!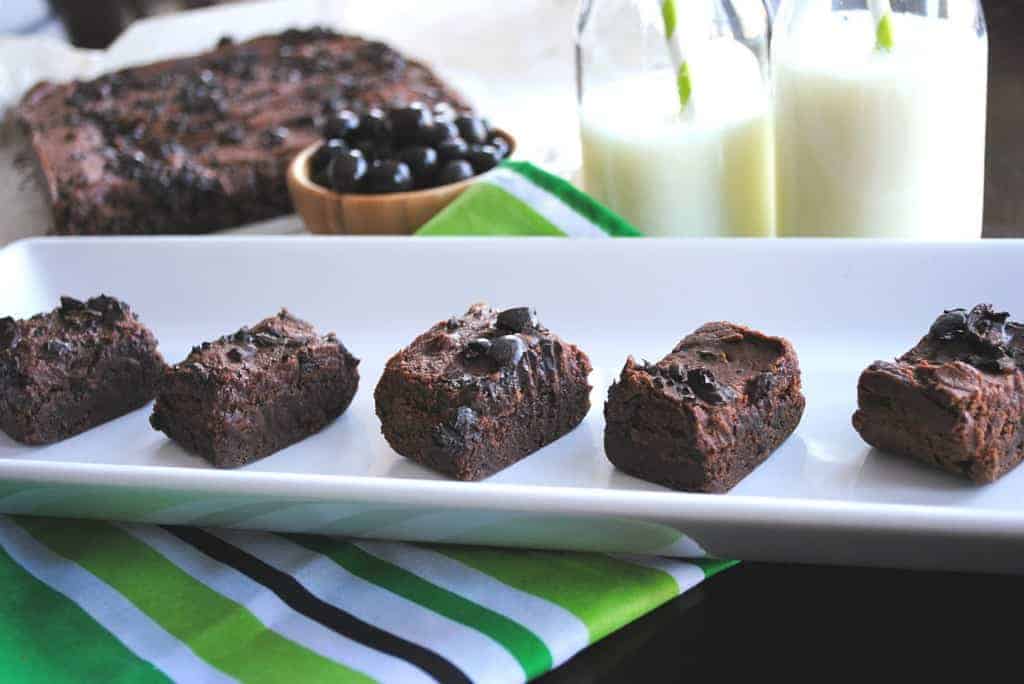 Want more Trifles? Try one of these favorites…
Jell-O Cheesecake Trifle: use gelatin poke cake (any color choices) and fresh berries to add to the cheesecake layers