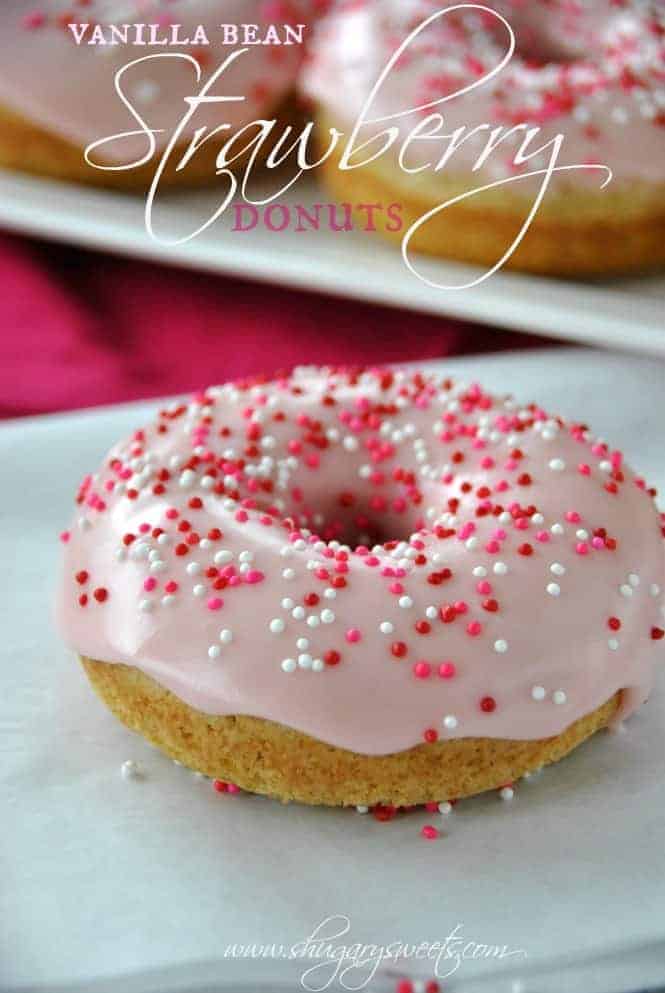 I rarely buy store bought treats. I mean, seriously, have you seen the amount of goodies I bake on a regular basis? However, one of my favorite indulgences is getting some Dunkin Donuts coffee and a strawberry glazed donut.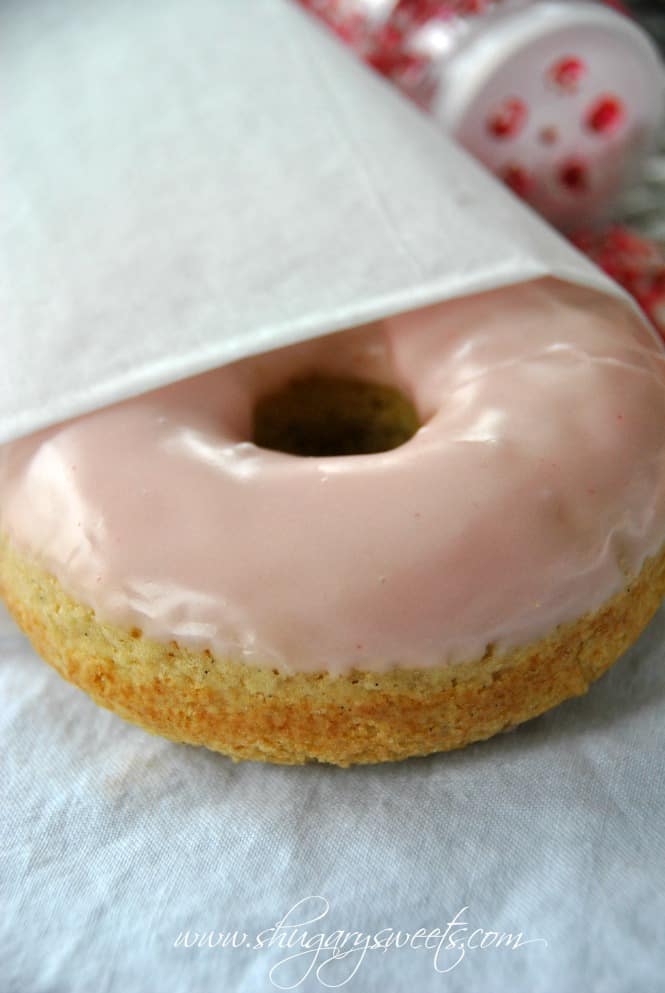 I don't do this often, but when I do, I repeatedly mumble and moan "OMG I need to do this more often." I LOVE strawberry frosted donuts. I have found the Strawberry Donut flavored Dunkin Donuts coffee (in the bags) at the grocery store, and it's delicious too!
A few years ago I recreated what I thought, and still agree, is the perfect copycat recipe for those glazed donuts: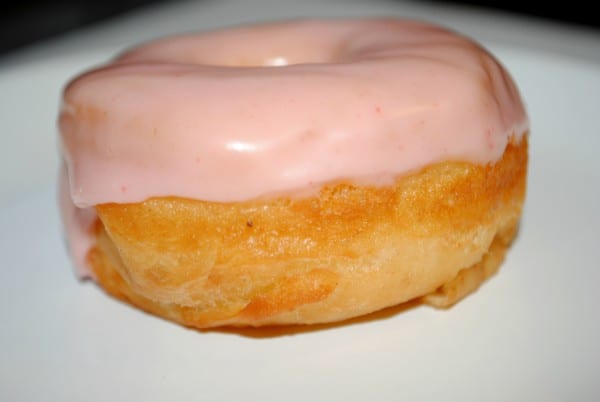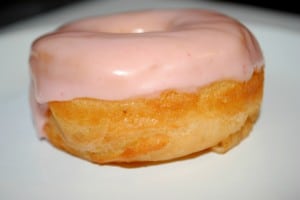 Then why you might ask am I sharing another recipe? Well, I undertand some of you (and ME) don't have time to make yeast donuts. Letting them rise, frying them up. And we all know how delicious fried donuts taste, but they really are only good on the first day.
So how about an easier, yet still delicious, strawberry donut recipe?
ENTER….Vanilla Bean Baked Donuts with Strawberry Frosting. (look at the flecks of vanilla bean down there!!)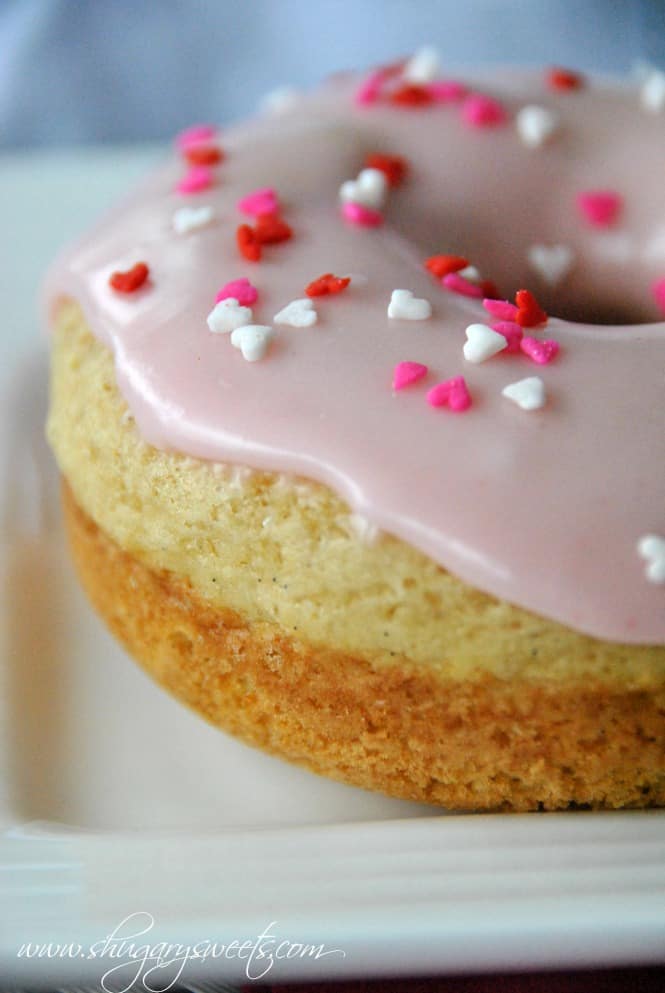 My husband proclaimed these are his favorite donuts I ever made. The cake donut is very moist and flavored with vanilla beans. Not your typical dry cake donut. So don't be expecting anything dry and crumbly. I glazed them with my favorite strawberry frosting. You can make this while the donuts are baking. And unlike yeast donuts, these are still good on day two and three (if they last that long). Plus, you can make them (from start to finish) in under 30 minutes!!! That's a win in my book.
I know my kids are hoping a platter of these appears again on Valentine's Day morning!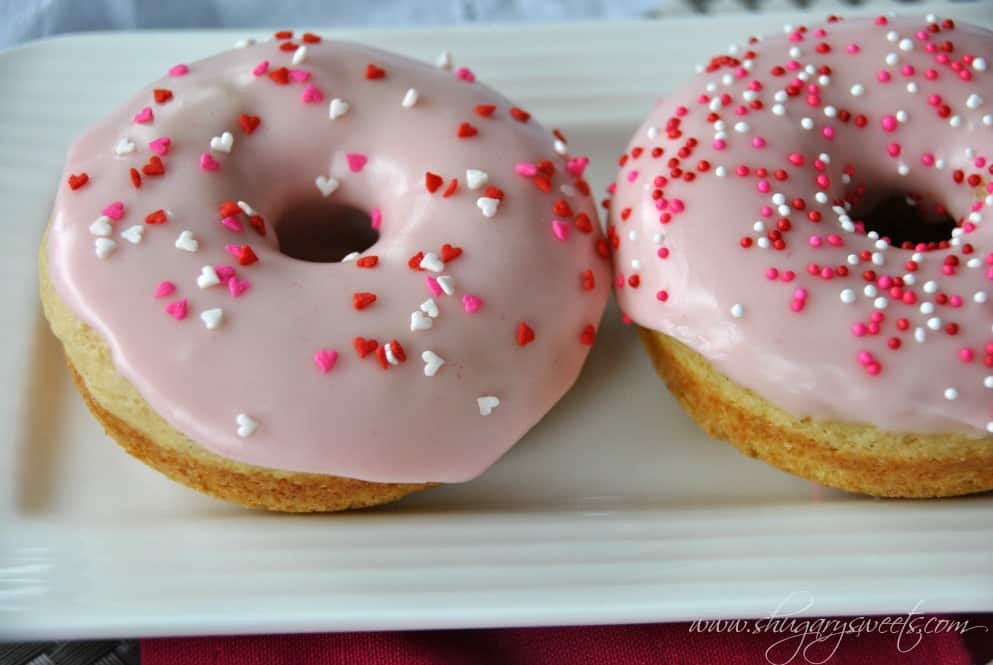 Want more BAKED donut recipes? Here are a few of my favorites…
Chocolate Donuts (baked) with a Chocolate Glaze: my kids LOVE these donuts, and like the strawberry ones today, these are quick and easy!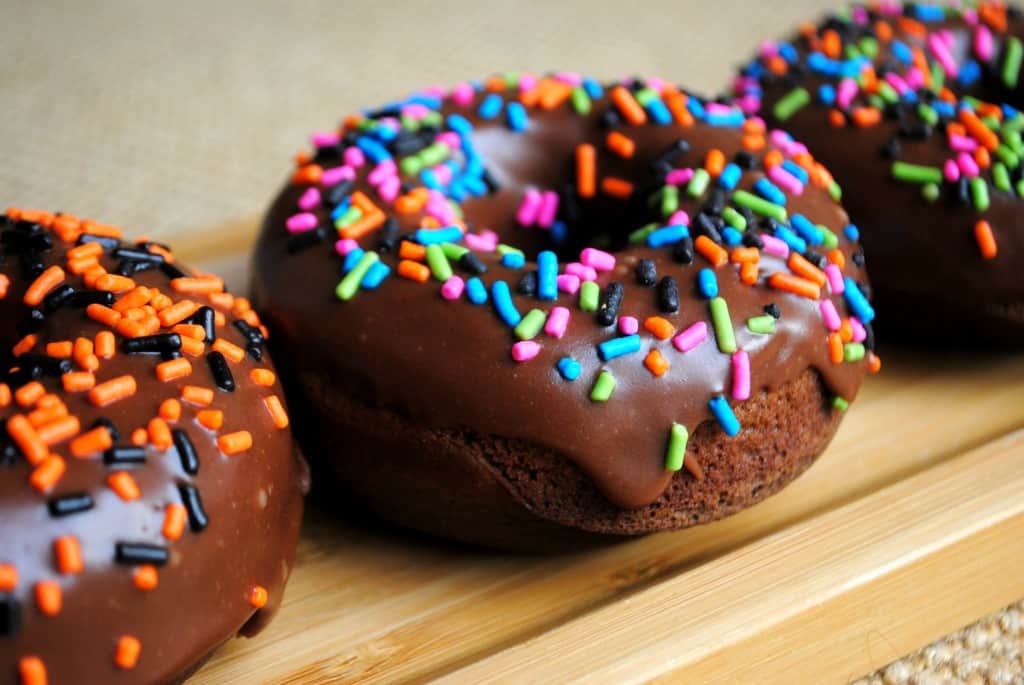 Cherry Donuts (baked) with Vanilla Glaze: another moist donut recipe, filled with maraschino cherries and topped with a vanilla glaze!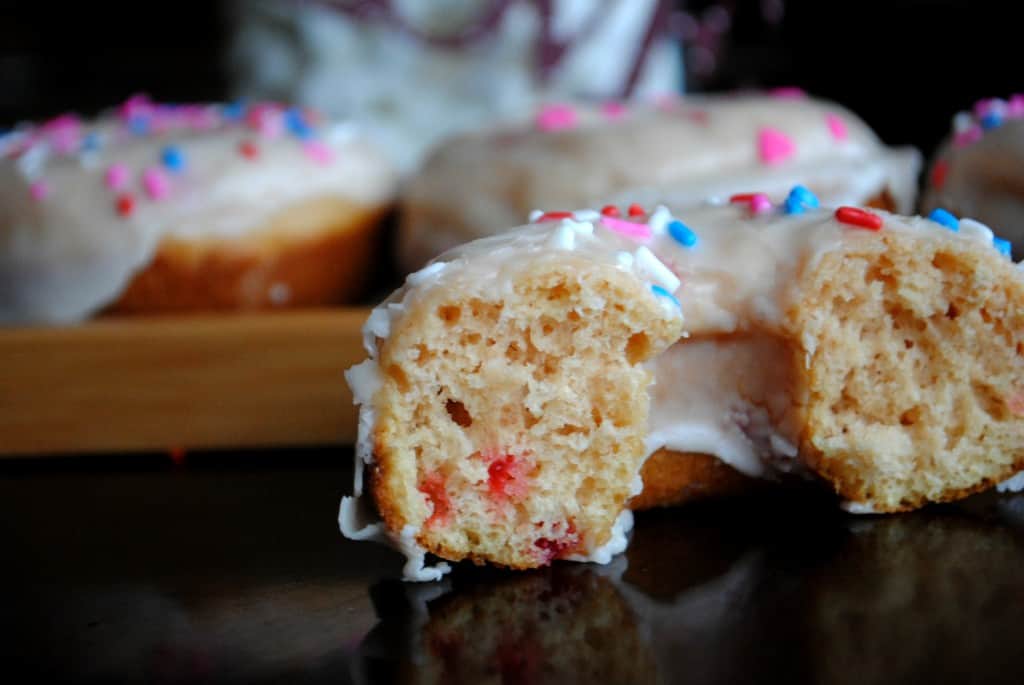 Baked Eggnog Donuts: I know eggnog is not in season right now, so you may want to save this recipe for later. It's definitely a keeper!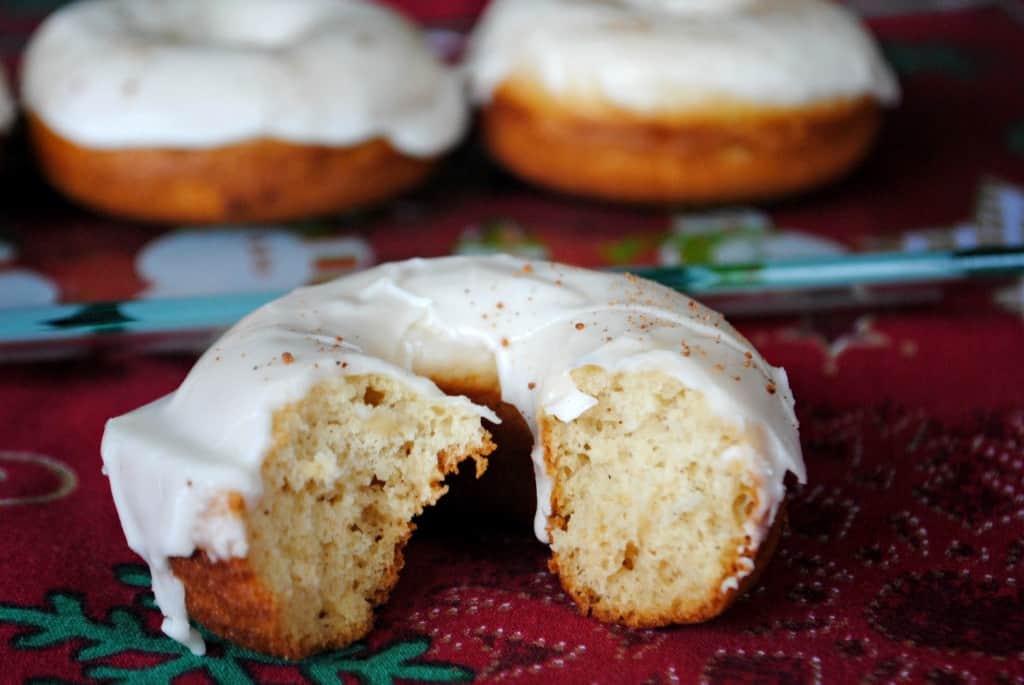 You  may have seen this photo on my Instagram last week. Are you following me behind the scenes yet??