Soft and chewy, these Vanilla Bean Snickerdoodles are a family favorite. Cookies packed with flavor!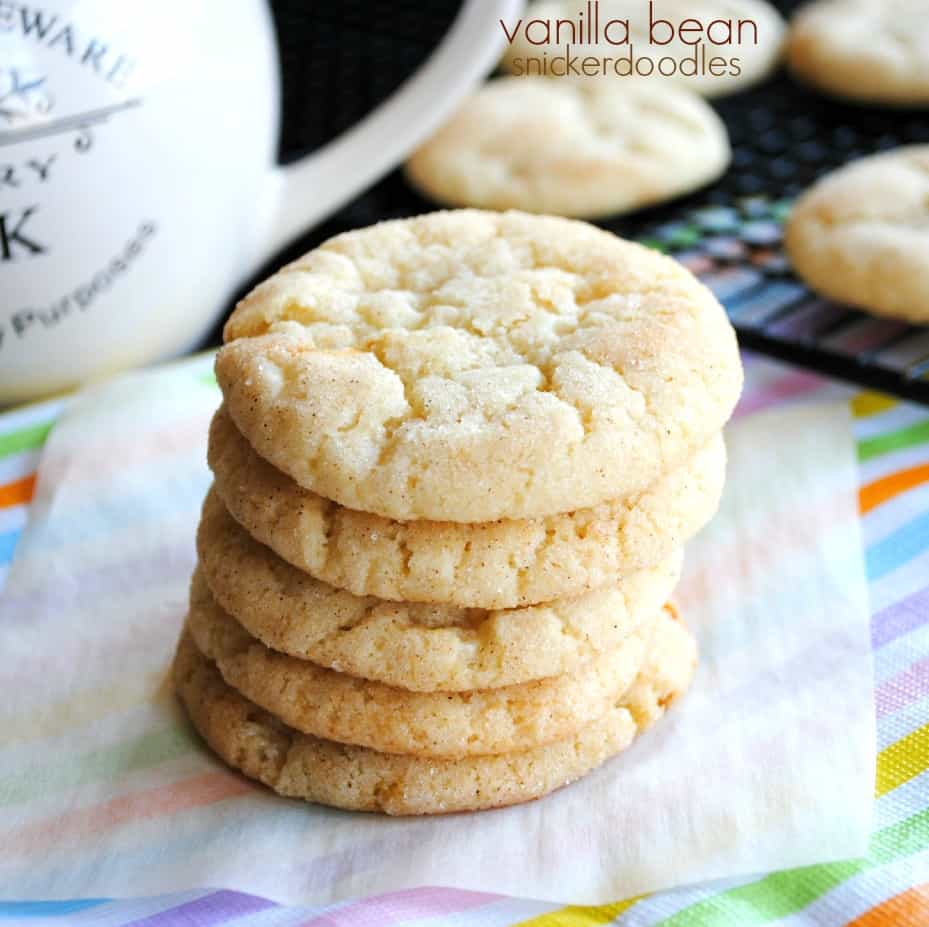 Growing up, Snickerdoodles Cookies were always one of my favorites.
As an adult, I don't make them as other flavors. Maybe it's because you have to roll them in the cinnamon and sugar, you know that extra step?
But, when I do make them, I love using this recipe! The vanilla bean just adds a depth of flavor that I think you will LOVE!
How to make Vanilla Bean Snickerdoodles
In mixing bowl, beat butter and sugar until thoroughly combined about 3 minutes. Add eggs, one at a time, beating for one minute between additions. Beat in vanilla bean paste.
You can substitute one vanilla bean instead of the paste if you prefer. Scrape the seeds out of the vanilla bean (but don't throw the pod away, scroll down for details).
Scrape down sides of bowl and add in flour, cream of tartar, baking soda and salt. Mix until just combined. Cover dough and refrigerate for at least 30 minutes.
Preheat oven to 350 degrees.
In a small bowl mix together the cinnamon and sugar. Scoop dough by large tablespoons and roll in cinnamon sugar mixture.
Place on parchment paper lined baking sheets, several inches apart, and bake for 13-15 minutes, until edges are slightly browned. For smaller cookies, bake 12-14 minutes.
Allow cookies to set on cookie sheet about ten minutes before removing to wire rack to cool. Enjoy!
How to make Vanilla Sugar
I know vanilla beans can get quite expensive too. So don't throw it out after you scraped the seeds.
Instead, toss the used vanilla bean pod into a mason jar with some granulated sugar. Put a lid on it and give it a shake.
Allow it to flavor the sugar over the next week, giving it a good shake every day.
When you're done, you'll have a full jar of flavorful vanilla sugar, perfect for baking or putting a spoonful in your coffee! 
I usually use the pods several times before tossing them, especially since I go through a lot of sugar.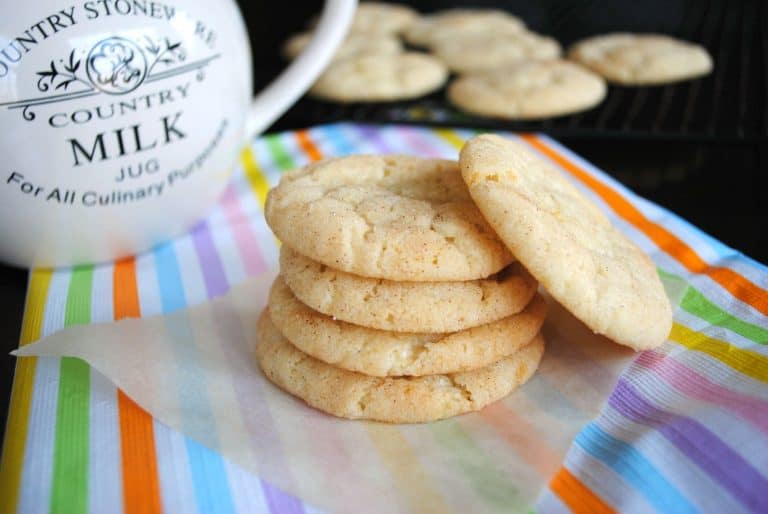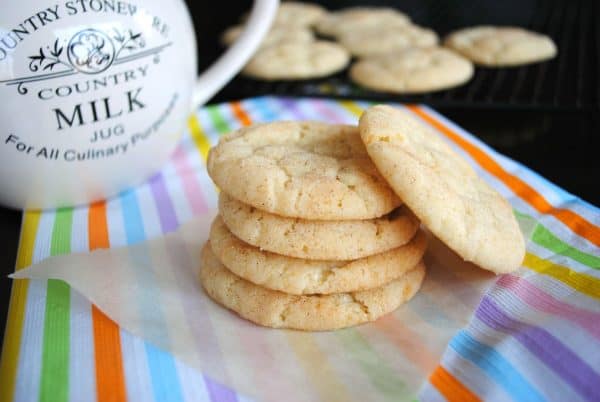 More Snickerdoodle Recipes
Snickerdoodle Cookie Dough Truffles: I've turned your classic childhood cookie into a no-egg truffle with a cinnamon coating!
Looking for a snack that makes the whole family smile? This Snickerdoodle Muddy Buddies recipe is just what you need. Sweet cinnamon muddy buddies with a little extra help from Cinnamon Toast Crunch cereal!
One bite of these Snickerdoodle Cheesecake Bars and you'll fall in love! The sweet and salty graham cracker pecan crust with the creamy cheesecake layer is all topped to perfection with the snickerdoodle pecan cookie topping!