Sweet Vanilla Bean Valentine's Day Cookies with Dove Chocolate hearts. So much flavor in one cookie!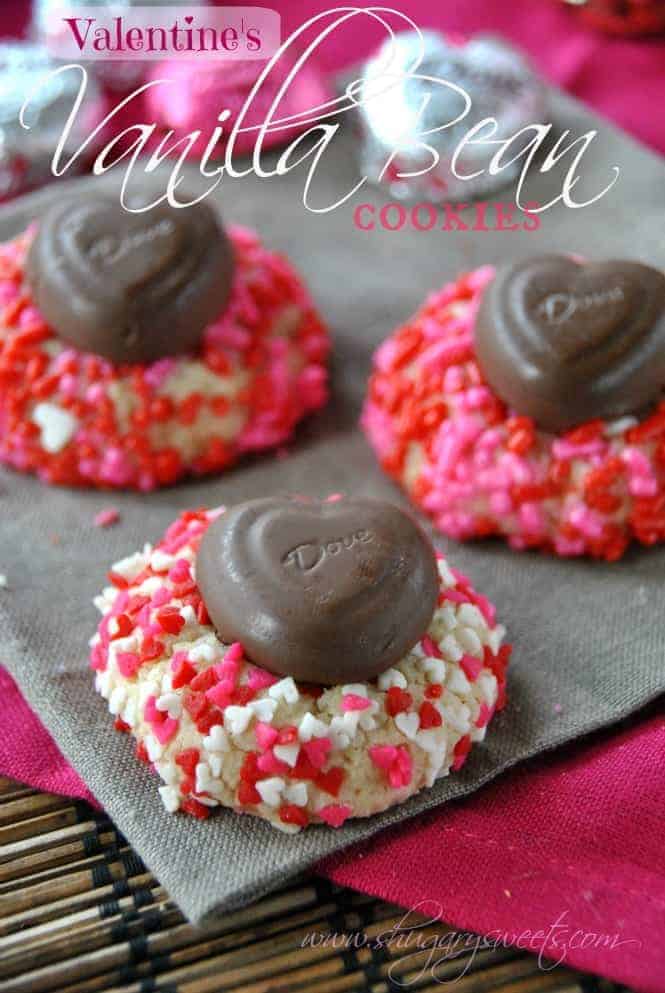 I love sprinkles. Who's with me on this? Last year I made icebox cookies and rolled the entire log of cookie dough in sprinkles before slicing. They turned out so pretty, only the edges of the cookies had sprinkles on them.
This time, I rolled the dough into 1 inch balls and rolled THAT into sprinkles. So pretty!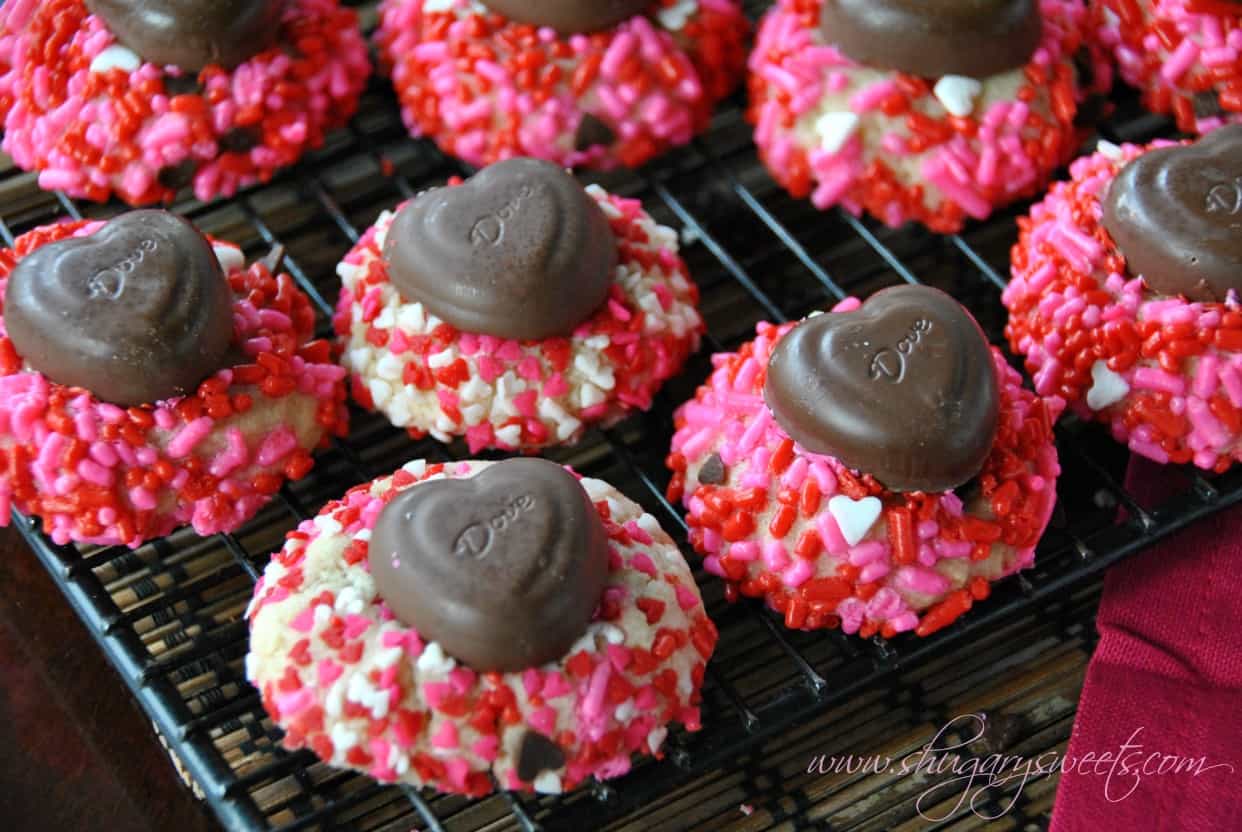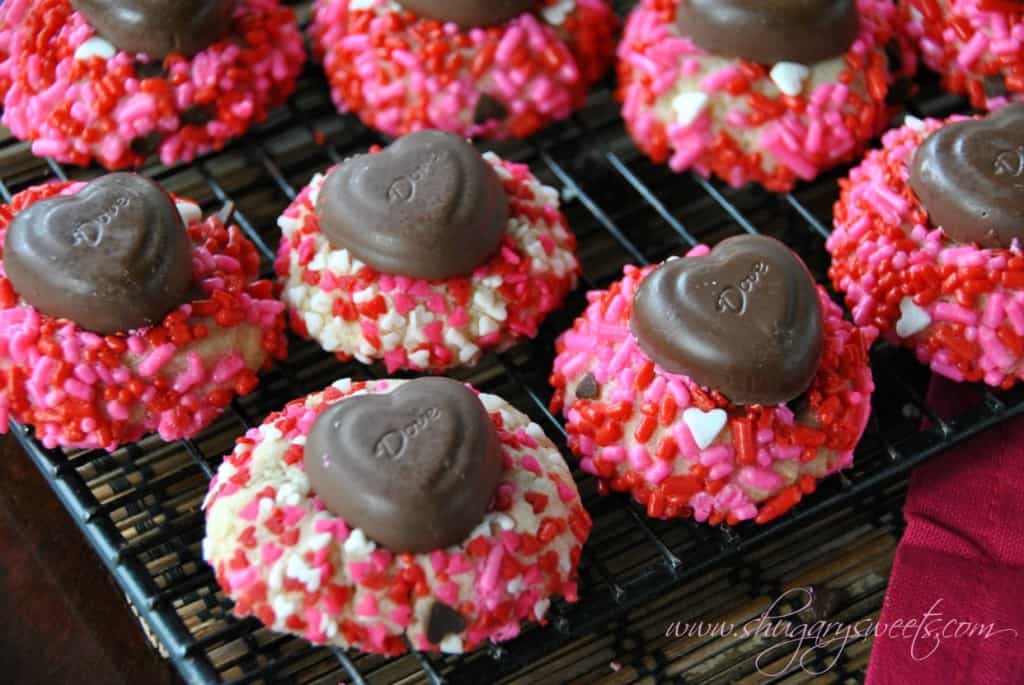 Does anyone do anything fun for Valentine's Day?
It totally changes once you have kids. What used to be a romantic holiday has now turned into this cutesy, love day filled with sprinkles and conversation hearts (instead of roses, champagne and chocolate).
But I'm taking the holiday back. All in one cookie I give everyone a little piece of what they love. Sprinkles for the kids. Dove chocolates for ME. And the heart shape for my sweet husband.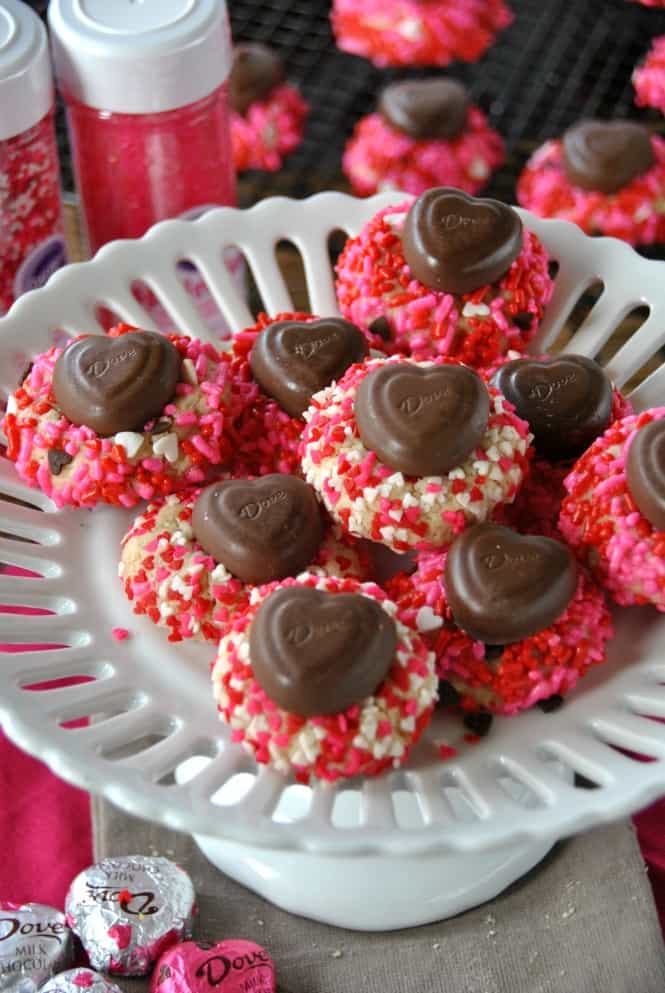 This recipe makes about 28 cookies, which leaves a few extra of those delicious Dove chocolates. I immediately hid them to snack on during the day. Totally deserved. Right?
Here are some of my other favorite desserts that would be perfect for Valentine's Day:
Chocolate Hazelnut Tart: this tart is not only impressive to look at, but it tastes amazing!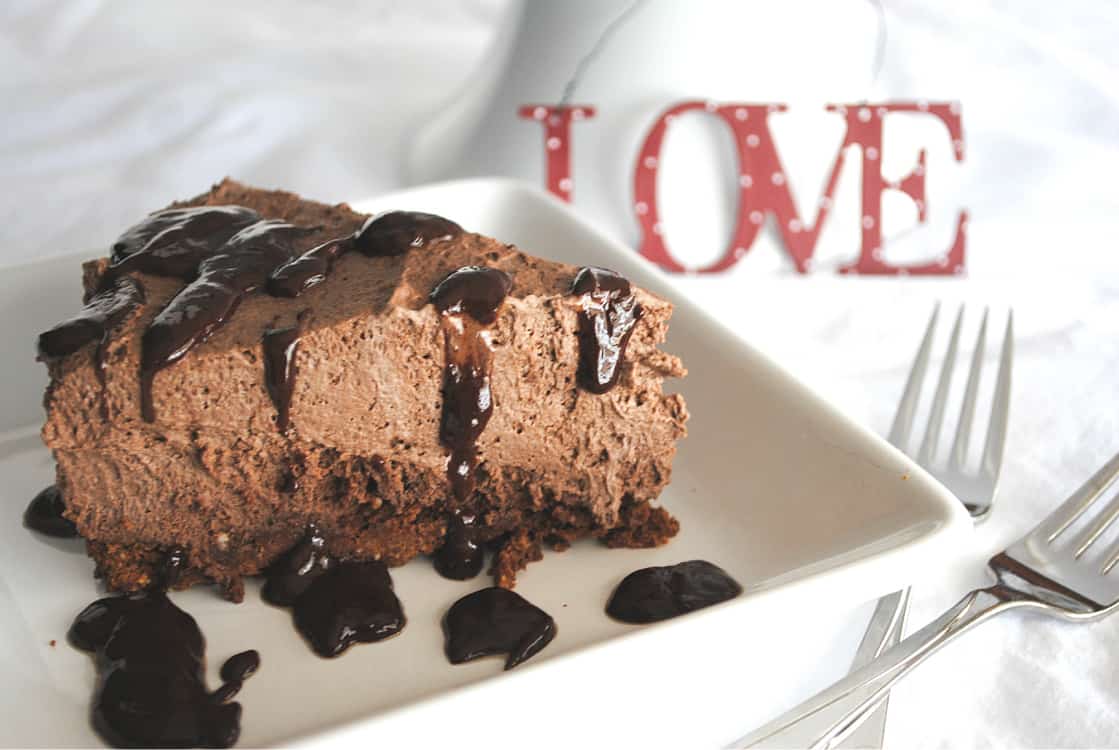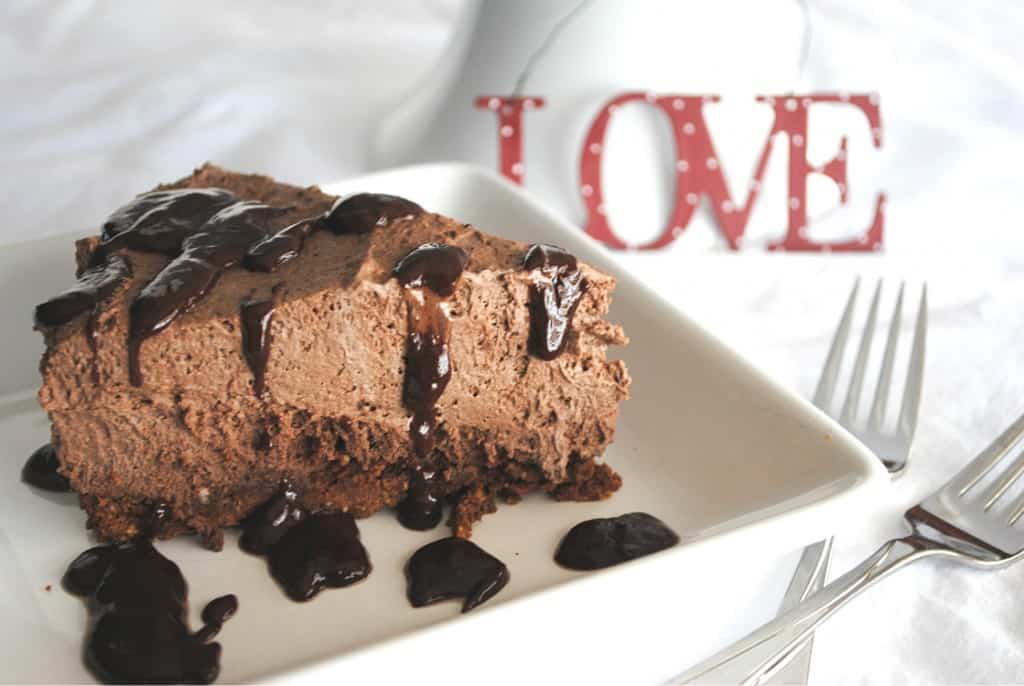 Cherry Fudge with Dark Chocolate: soft, smooth fudge with dried cherries topped with a dark chocolate! Why not show your love with fudge?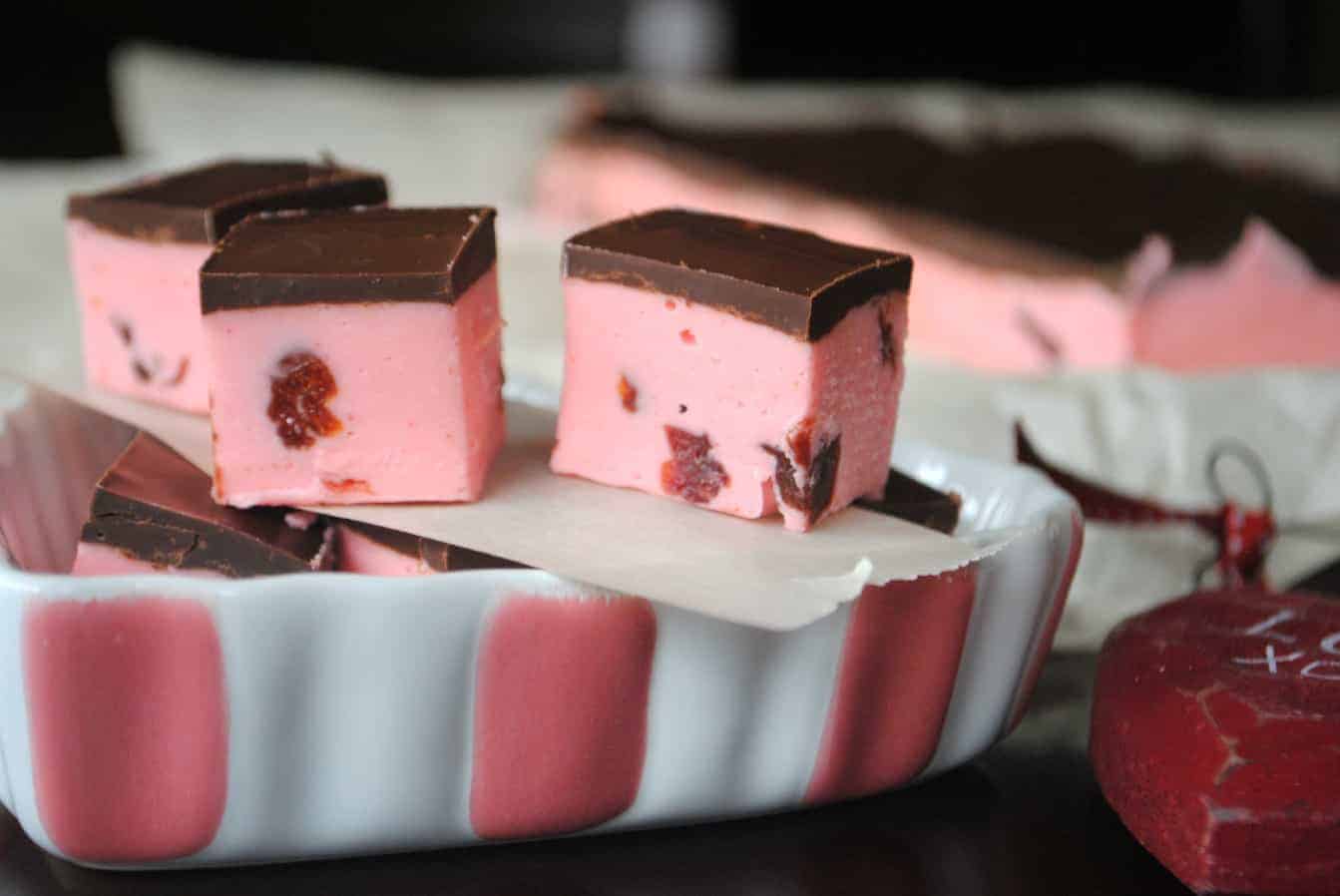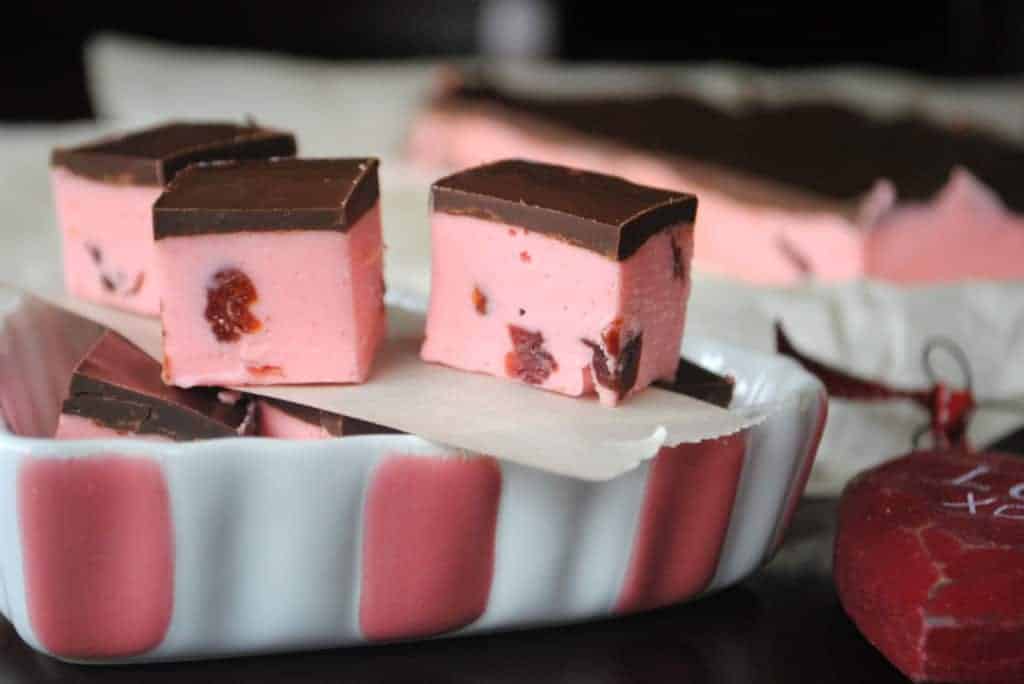 Vanilla Bean and Cherry Swirled Icebox Cookies: make these ahead of time and keep them in your freezer. When ready, bake and enjoy!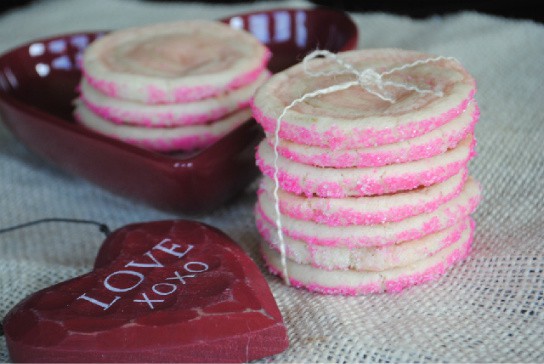 Thumbprint Cookies with Cherry Buttercream: cute bite sized cookies with a delcious, sweet frosting!