This is a gorgeous Vanilla Bean Cupcake, using my favorite, from scratch, white cake recipe. It's filled with strawberry preserves and topped with a creamy Strawberry Buttercream Frosting! Perfect for Valentine's Day!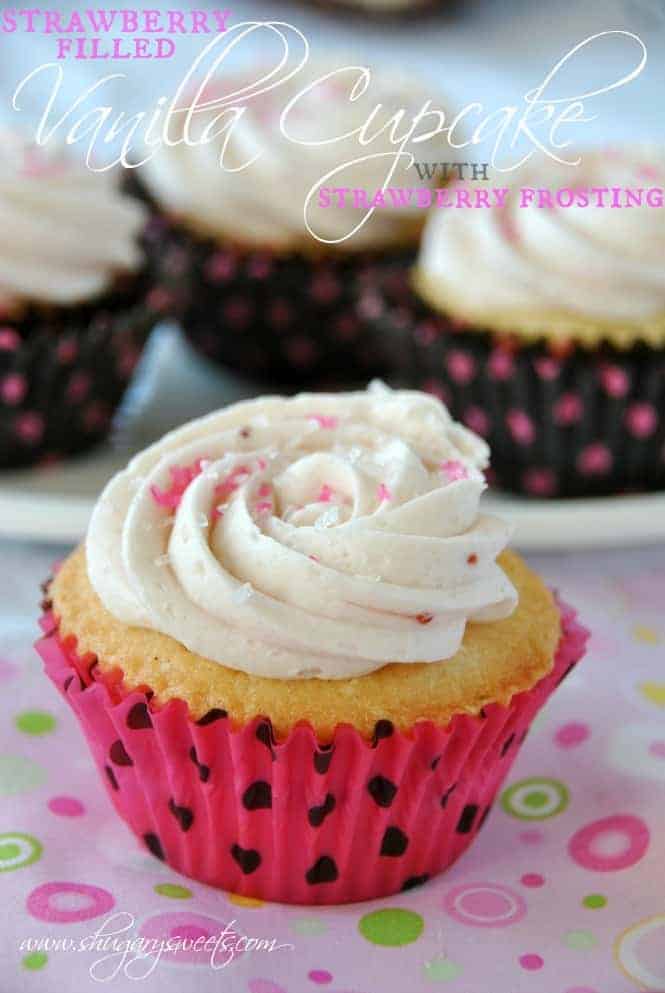 So Valentine's Day is tomorrow.
I remember many many years ago actually going out to dinner for Valentine's Day. And drinking wine. And having a rich chocolate dessert. And being given roses.
These days when I think of Valentine's day my mind immediately goes to pink treats with sprinkles…or kids school parties. And tissue boxes. Oh those darn tissue boxes that hold all the cards from your classmates. I have three daughters (and one son). My daughters LOVE collecting things, and it's this time of year when the collections start to pile up. And by pile up, I mean take over their rooms. From cute heart shaped eraser tops to tissue boxes with Valentine's cards…it just gets crazy. And of course, you can't throw it away. It's "special."
So, I will let them have their collections of stickers and ring pop wrappers and constructions paper hearts as long as they don't complain about all the pink treats I make!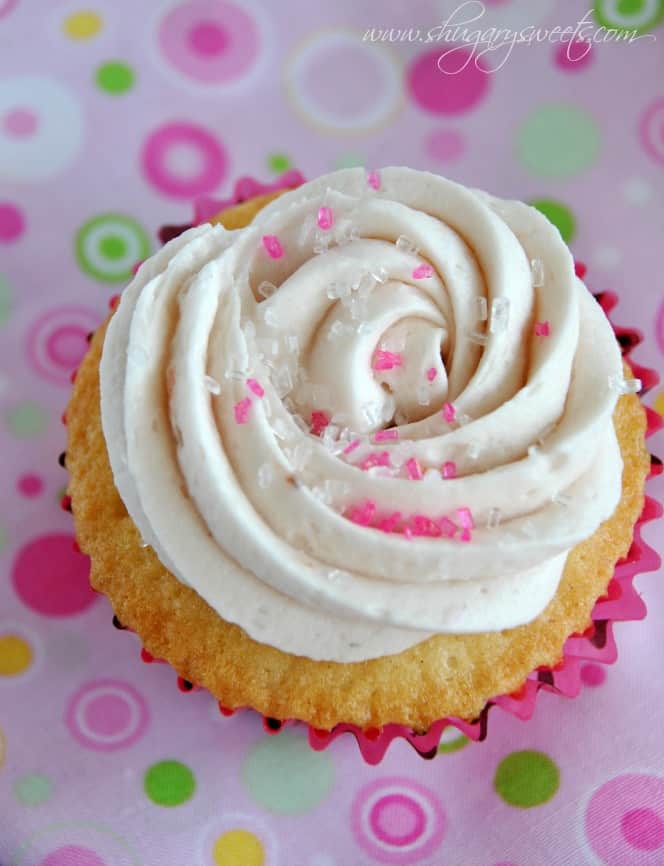 And rest assured, there were NO complaints about these delicious cupcakes! I used my favorite Vanilla cake recipe (from scratch) and then filled them with a little dollop of strawberry preserves. I also used the strawberry preserves in the frosting. These would be a beautiful treat for your family on Valentine's Day. Or the perfect cupcake for a class party!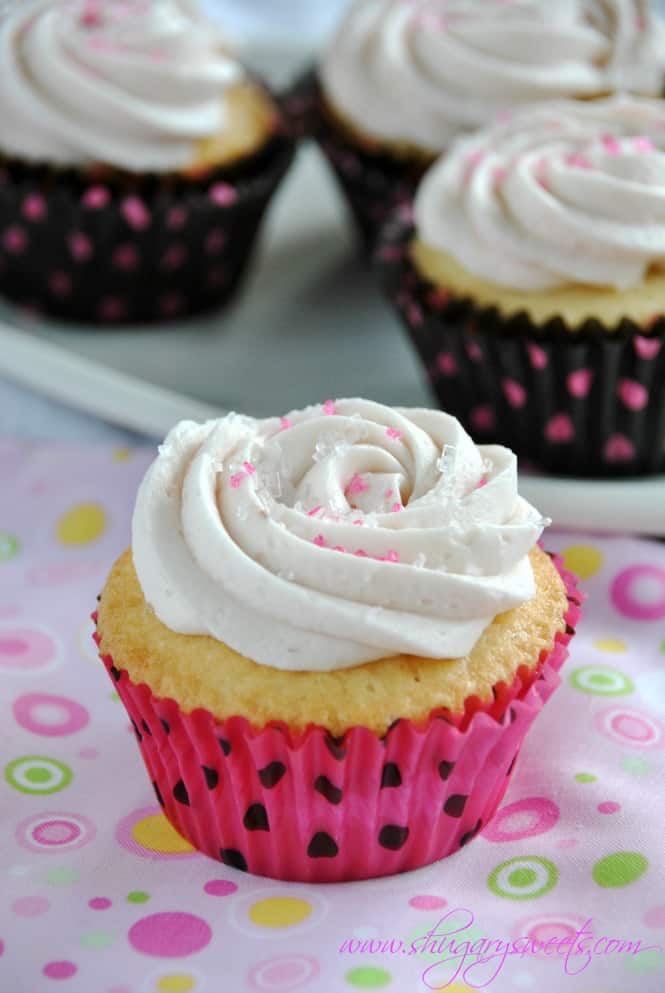 How about a little roundup now of some of my favorite PINK treats? Maybe one of these will inspire you to bake for your loved ones this week!
Cherry Vanilla Puppy Chow: what kid (and adult) wouldn't love a little baggie of this in their lunch? I know I sure would!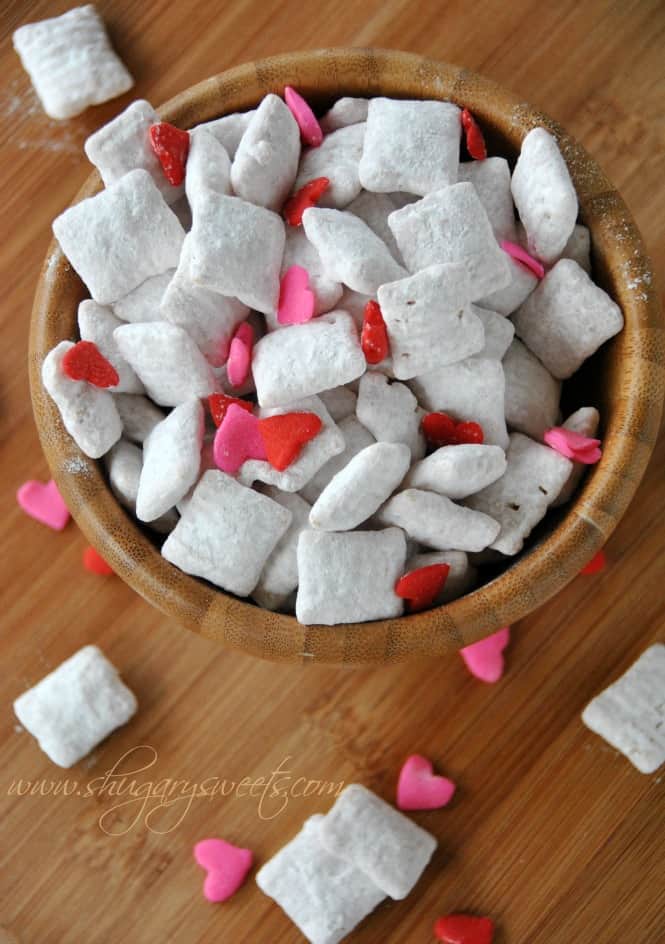 Vanilla Bean Baked Donuts with Strawberry Glaze: how about waking up to these easy, baked donuts? The glaze is pure bliss.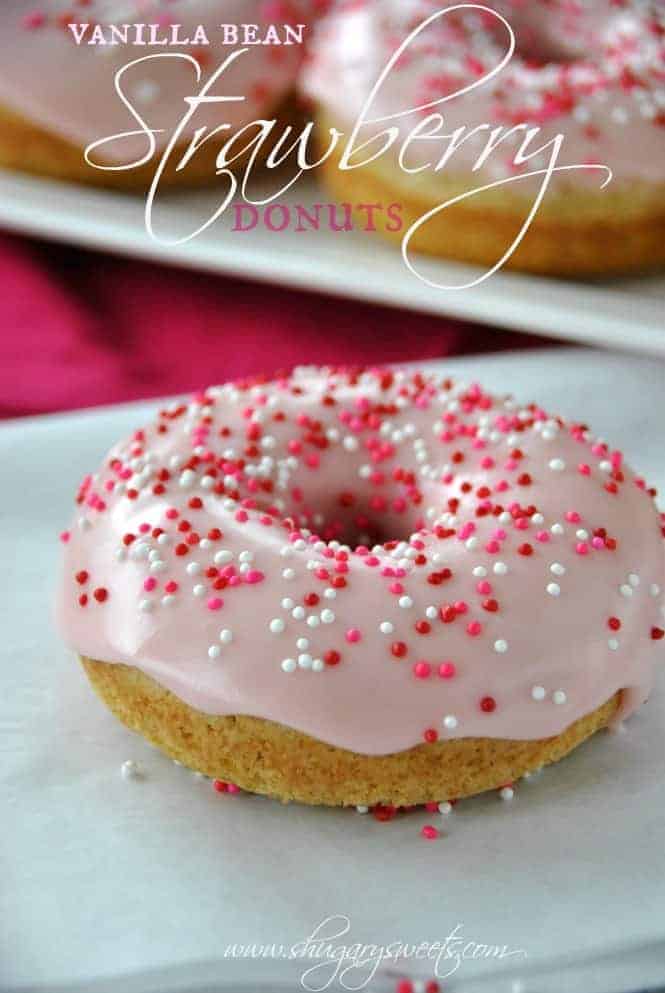 Cherry Cheesecake Pretzel Bites: these are so easy to make and would be the perfect Valentine's treat! Sweet and Salty in one delicious bite.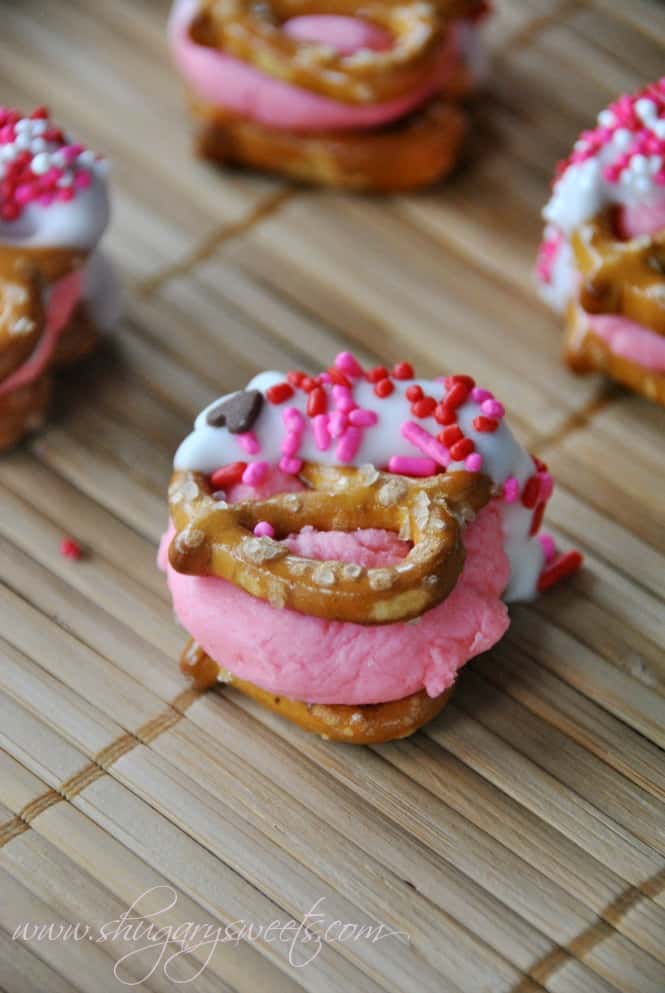 Toffee Chocolate Chip Valentine's Cheeseball: we WILL be having this as an afterschool snack on Valentine's Day. Delicious with apple slices too!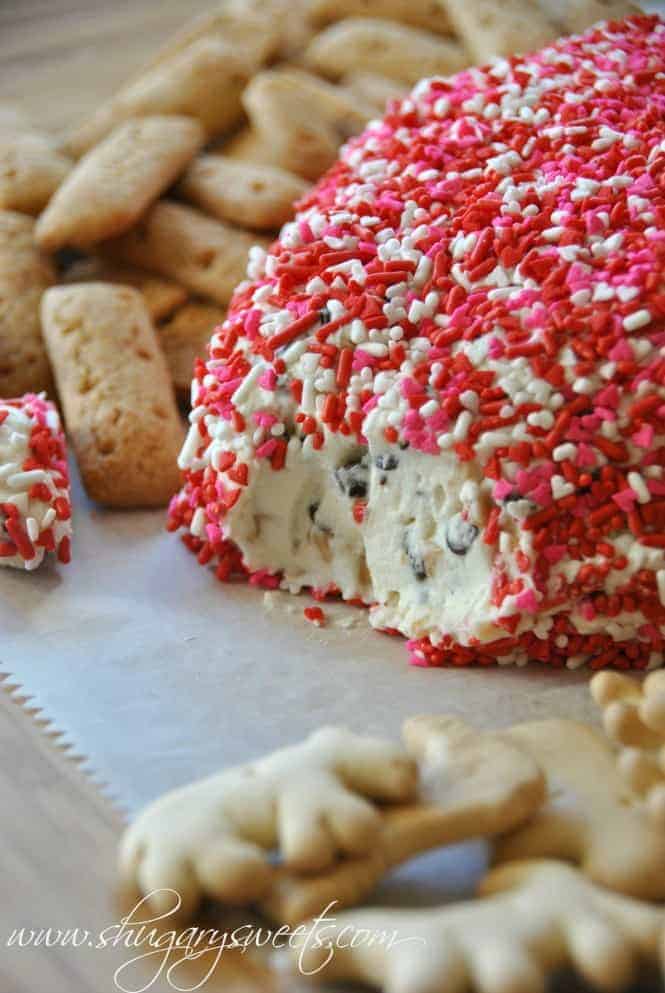 Don't forget the Chocolate! I know some of us prefer to enjoy a decadent CHOCOLATE treat on Valentine's Day!
Chocolate Hazelnut Mousse Tart: what better way to say 'I love you" than with a delicious Nutella mousse?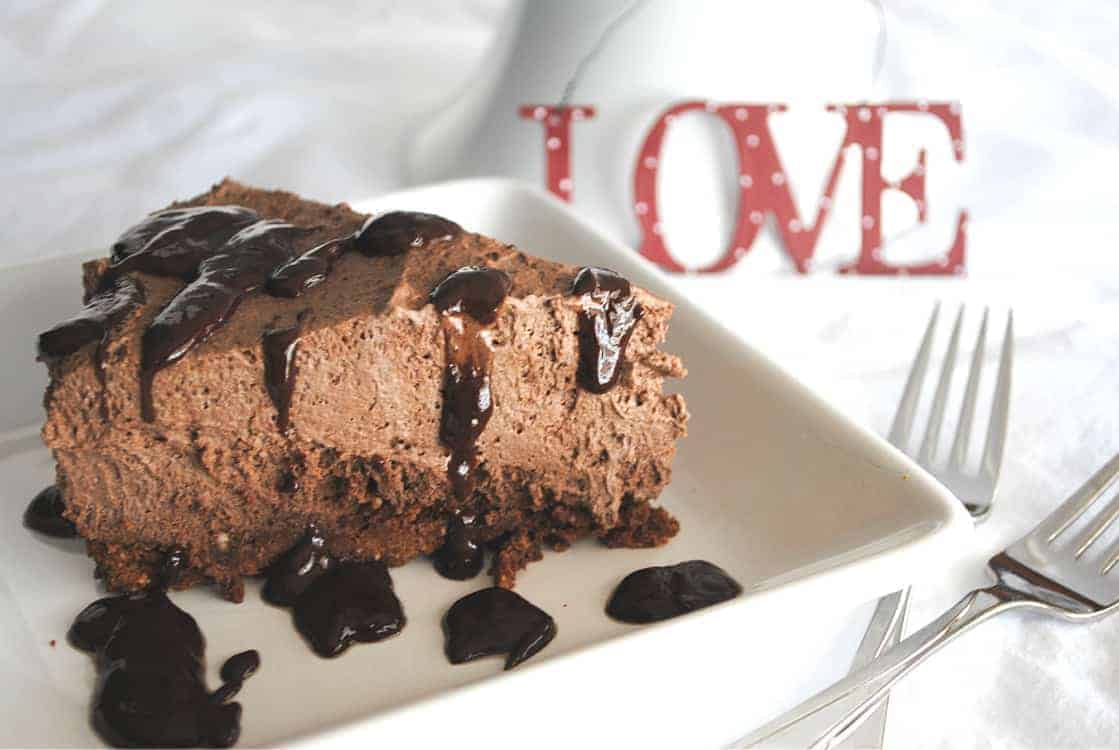 Milky Way Double Fudge Brownies: sometimes there just are no words. These brownies may leave you speechless!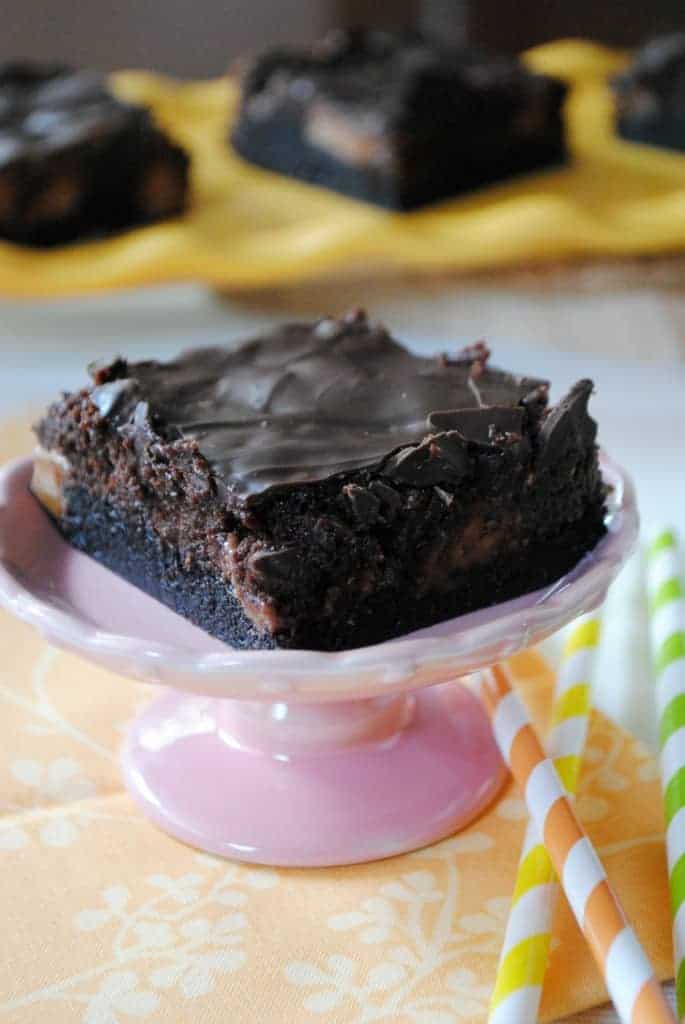 Tiramisu Trifle: short on time? How about trying this easy, yet impressive Tiramisu Trifle!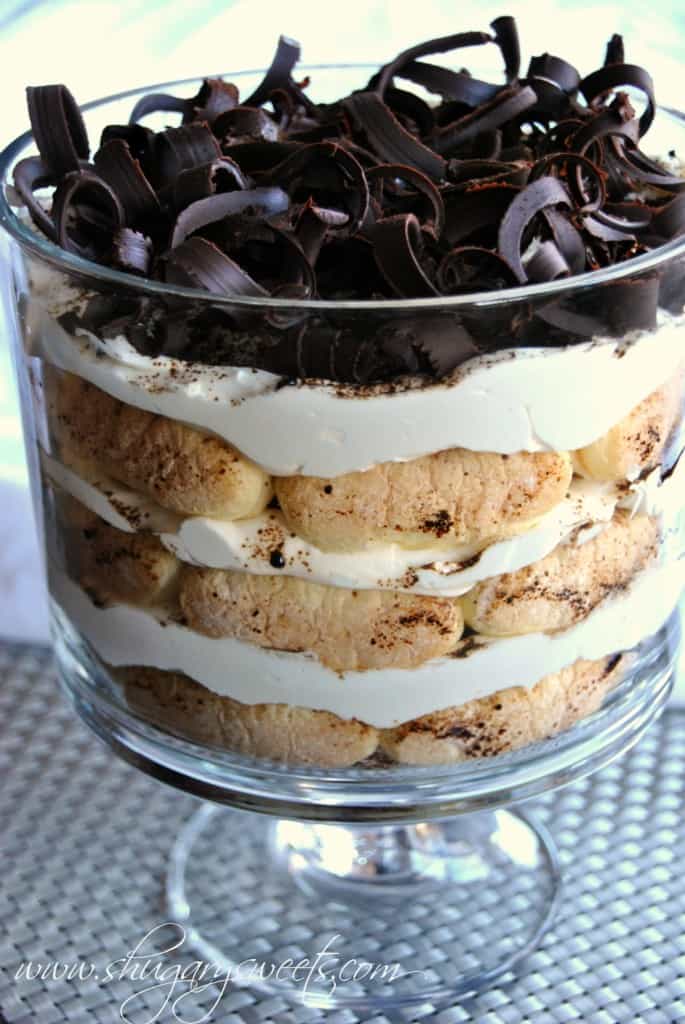 Don't miss another mouthwatering recipe from Shugary Sweets! Be sure to follow me:
Facebook | Twitter | Pinterest
More Dessert Recipes:
[recipe]