White Chocolate Oreo Cookies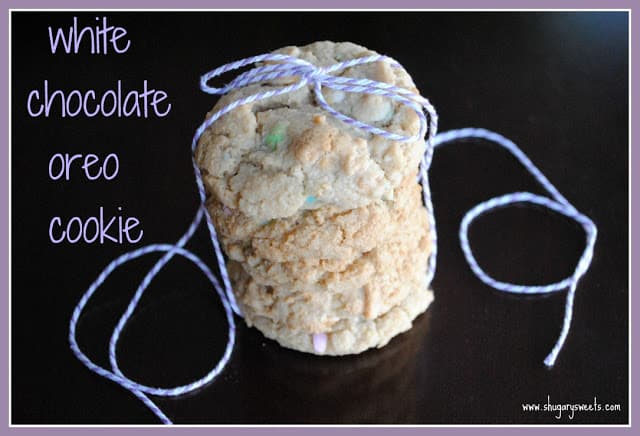 You may be wondering, where are the Oreos? I used the vanilla ones. They are something I have never used or bought before. But I had a coupon, so why not? They were the perfect addition to these cookies. As are the white chocolate m&m candies. Have you had those yet? Mmmm, delish. If you like white chocolate that is. The Oreo cookies add a nice crunch, but the melted butter in this recipe keeps the cookie chewy. So so good!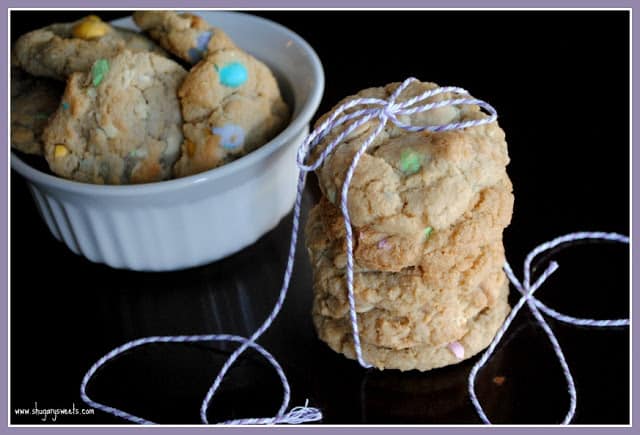 WAIT. Don't stop reading. You don't like white chocolate? It's OK. Here's what you do. Use regular Oreos, milk chocolate m&m's and semi-sweet morsels. Yeah. See? I can make everyone happy. It's what I do. I have 4 kids! Enjoy!
In other news…Next week is Spring Break around here. But don't worry, some of my best blog friends will be filling in! YOU DON'T want to MISS out! Be sure to stop over and say hello to them!
White Chocolate Oreo Cookies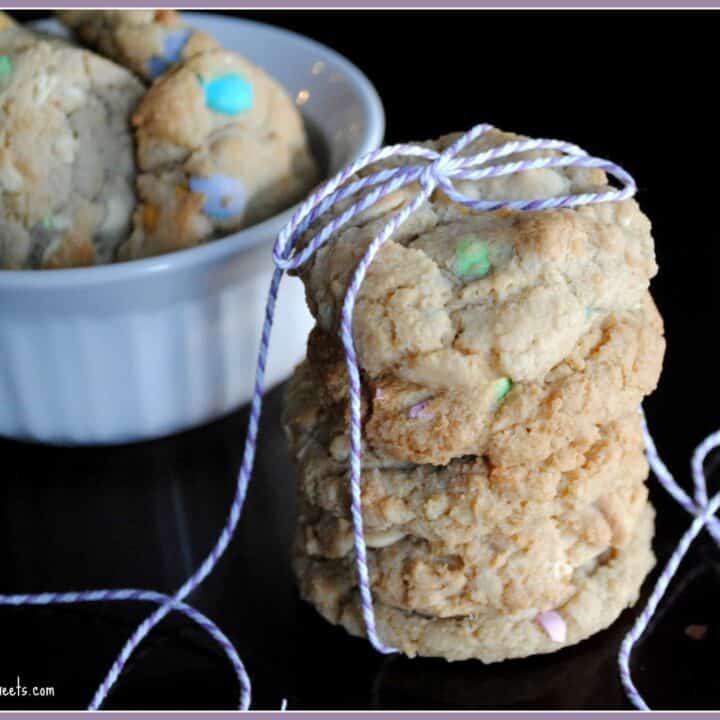 Ingredients
1 1/2 cup butter, melted
2 cup brown sugar
1 cup sugar
3 eggs
1 Tbsp vanilla extract
4 cup flour
1 tsp salt
1 tsp baking soda
14 vanilla sandwich cookies (golden Oreos), crushed
9.9oz bag M&M's
11oz bag white chocolate morsels
Instructions
Beat melted butter with sugars until smooth and creamy, about 2 minutes. Add eggs, one at a time. Add vanilla. Beat in flour, baking soda and salt. Fold in cookies, candies and morsels.
Drop by large tablespoon on parchment paper lined baking sheet. Bake in a 375 degree oven for 10-12 minutes. Enjoy.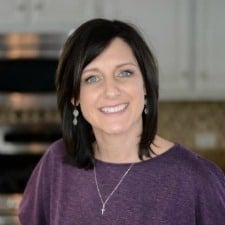 Aimee is a dessert lover (specifically rice krispie treats), workout enthusiast, self-taught foodie, and recipe creator. Her recipes have been featured in over 15 magazines, and her passion is to share her love of cooking with the everyday home cook! Learn more about Aimee.