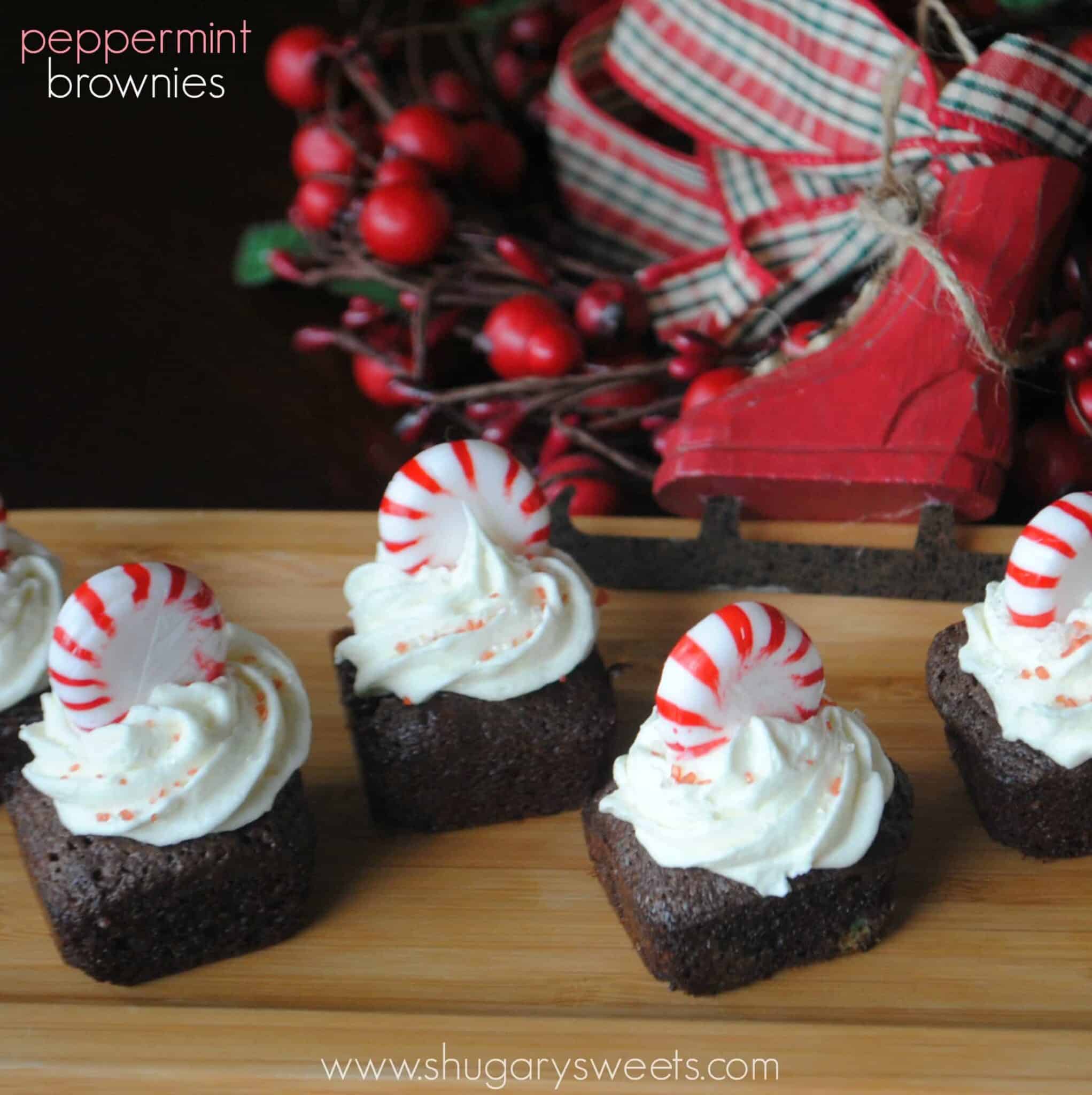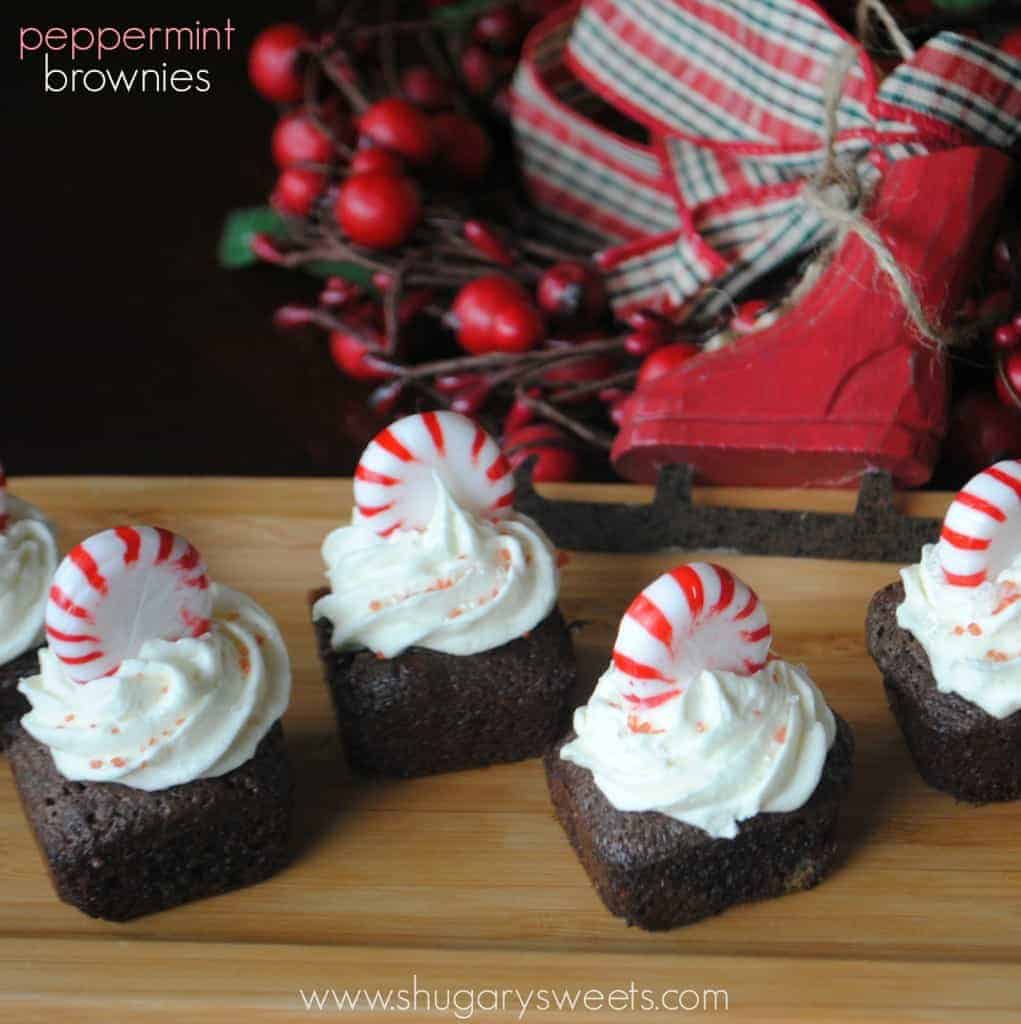 Yeah. With a name like that it's all about the frosting. Don't get me wrong, the brownies are awesome too! But come on, you mix white chocolate, with buttercream frosting, and peppermint? Yeah, it kinda takes over the dessert.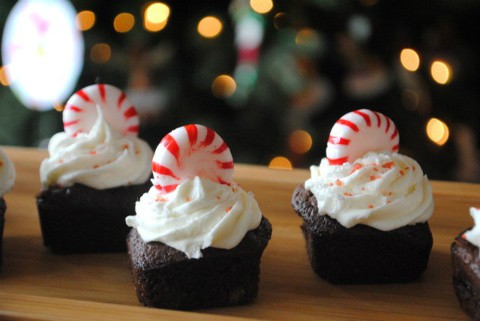 In a good way.
How pretty would these be on your next holiday dessert table? I love bite sized treats.
Brownies with Peppermint White Chocolate Buttercream Frosting
Ingredients
For the Brownies:
1 1/2 cup granulated sugar
3/4 cup flour
3/4 cup unsweetened cocoa powder
3 eggs
3/4 cup butter, melted
1 cup semi-sweet morsels
For the Frosting:
1 cup butter, softened
12oz white chocolate, melted
2 cup powdered sugar
3 Tbsp milk
1/2 tsp peppermint extract
48 peppermint candies and sprinkles
Instructions
In large bowl, mix sugar, flour and cocoa. Add in eggs and melted butter. Stir until completely combined. Fold in chocolate chips.
Pour into greased 13x9 pan and bake in a 375 degree oven for 25 minutes. OR, use a silicone brownie bite pan to make individual treats. Bake for 12 minutes.
Remove from oven to cool.
For frosting, beat butter. Add in melted white chocolate. Beat until creamy. Add powdered sugar, milk and peppermint extract. Mix about 2-3 minutes until smooth.
Frost brownies. Stick one peppermint on each bite. Add holiday sprinkles if desired. Enjoy!