Copycat Salted Nut Roll Candy Bar Recipe is a candy store classic. You can make it at home, and give all your favorite people a homemade gift this year!
Be sure to sign up for my email…new recipes in your inbox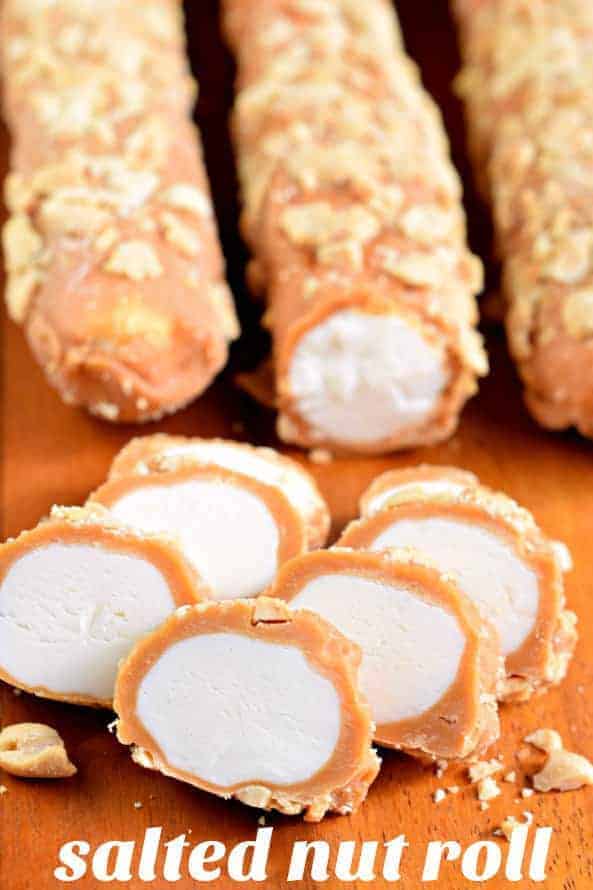 Click HERE to save recipe to Pinterest!
These homemade candies were a true labor of love. After several unsuccessful attempts, I finally created the result I was hoping for: a soft center wrapped in chewy caramel and salty peanuts!
There are a couple of candies that if put in front of me, I could never resist. Pay Day candy bars, Salted Nut Rolls, and Bullseyes (caramel creams). Are you familiar with any of these?
Today's Salted Nut Roll recipe is a cross between those classic Caramel Creams and a salty Pay Day bar. If caramel is your thing, this is definitely the homemade candy for you, and it would also make a really great homemade Christmas gift.