One bite of these Caramel Apple Cheesecake Bars will leave you wanting another! Cookie crust with creamy cheesecake filling, fresh apples, and a thick brown sugar streusel, all topped with a drizzle of decadent caramel sauce!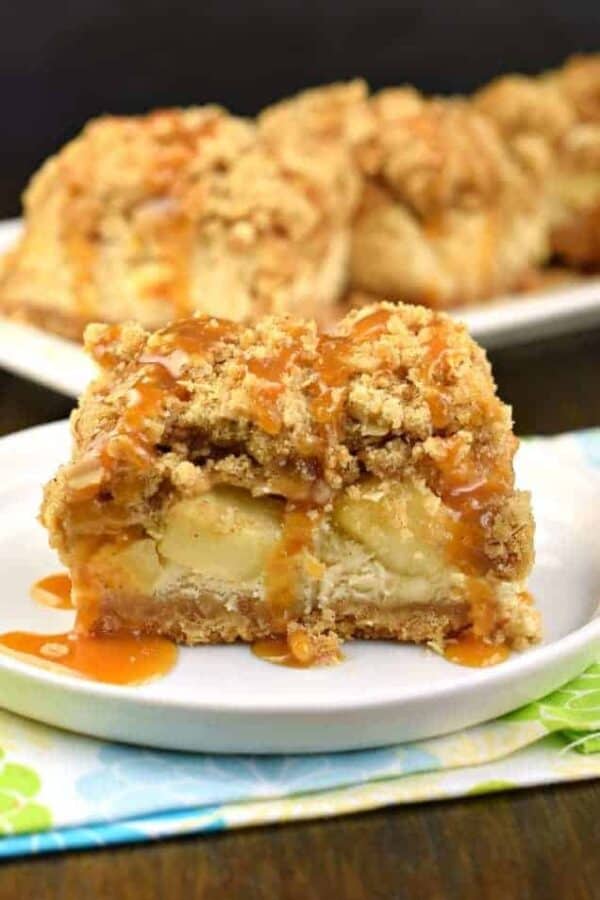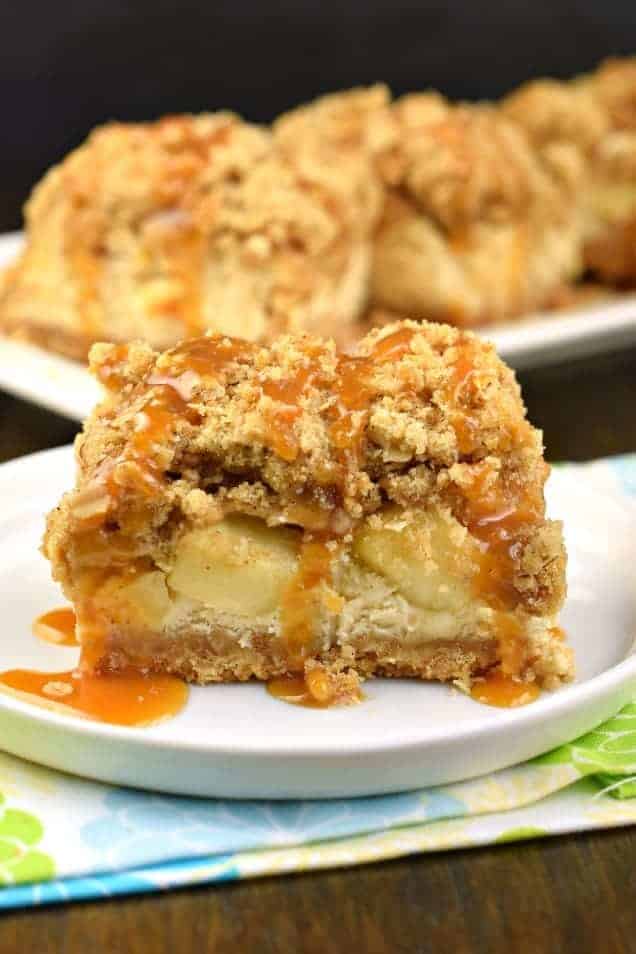 Click HERE to save recipe to Pinterest!
This is the last week of school for my kids before summer break kicks in, so I thought it only appropriate to make an out of this world dessert.
It doesn't get any better than cheesecake bars, specifically Caramel Apple Cheesecake Bars!
I've been working with Crunch Pak Apple Slices for a number of years now, and this recipe has been on my radar for just as long. It's really a no brainer for me since I've created so many flavors of cheesecake bars in the past…but today's is a bit different. Instead of topping it with a cookie dough, I've put on a thick layer of cinnamon streusel and drizzled it with caramel sauce!
For today's recipe I used Crunch Pak Peeled and Sliced Apples, but any variety of their apples would work great. And leaving the skin on would be just fine too (would even add a pop of color)!