Turn your favorite Gooey Butter Cake into a Lemon dessert! Gooey Lemon Cake Bars will make you quite happy, and nobody has to know you started with a mix!
Be sure to sign up for my email…new recipes in your inbox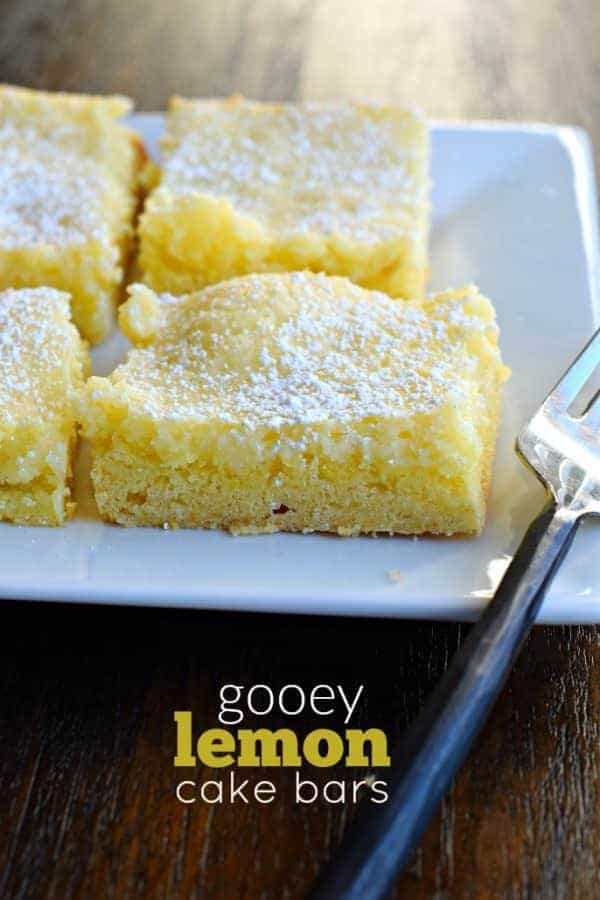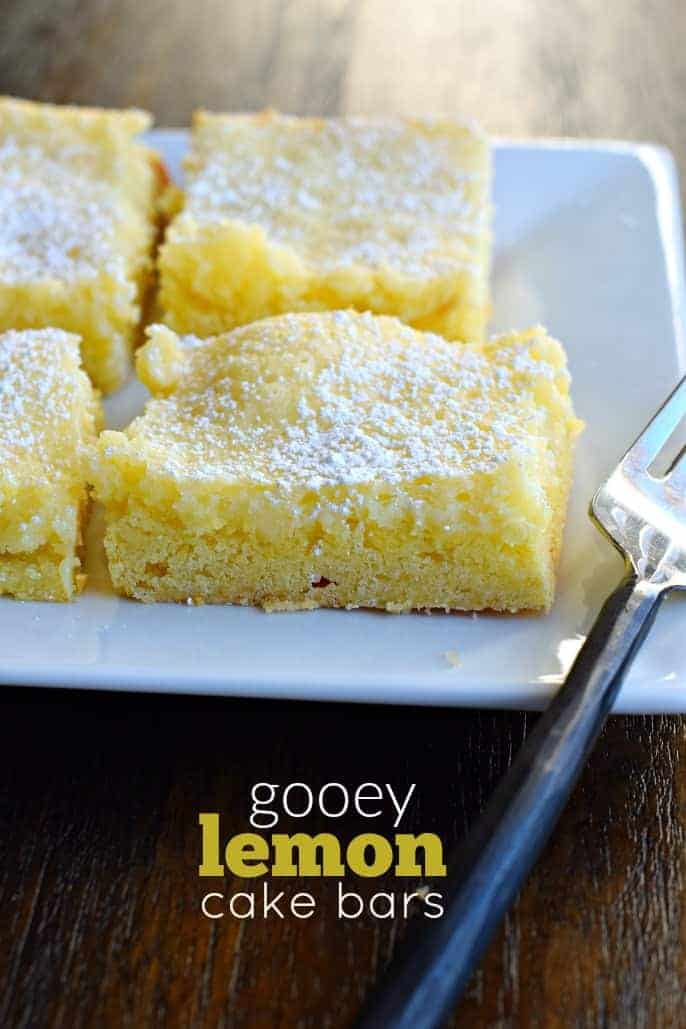 Click HERE to save recipe to Pinterest!
Once upon a time there was a cute food blogger named Aimee.
She LOVED lemon desserts.
The end.
This post was previously published in May 2013. As I'm still a lover of all things lemon, I thought you'd all enjoy this updated version, complete with a food video too!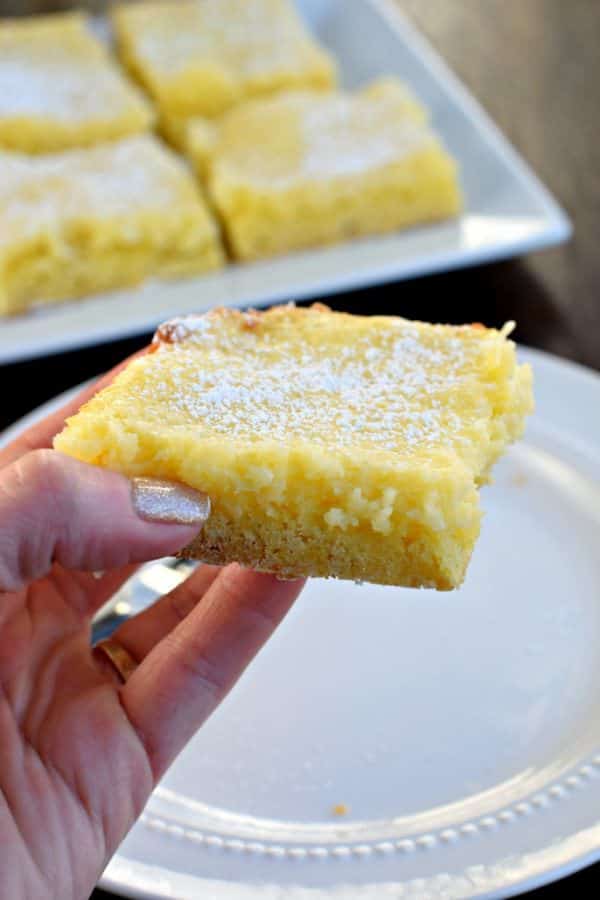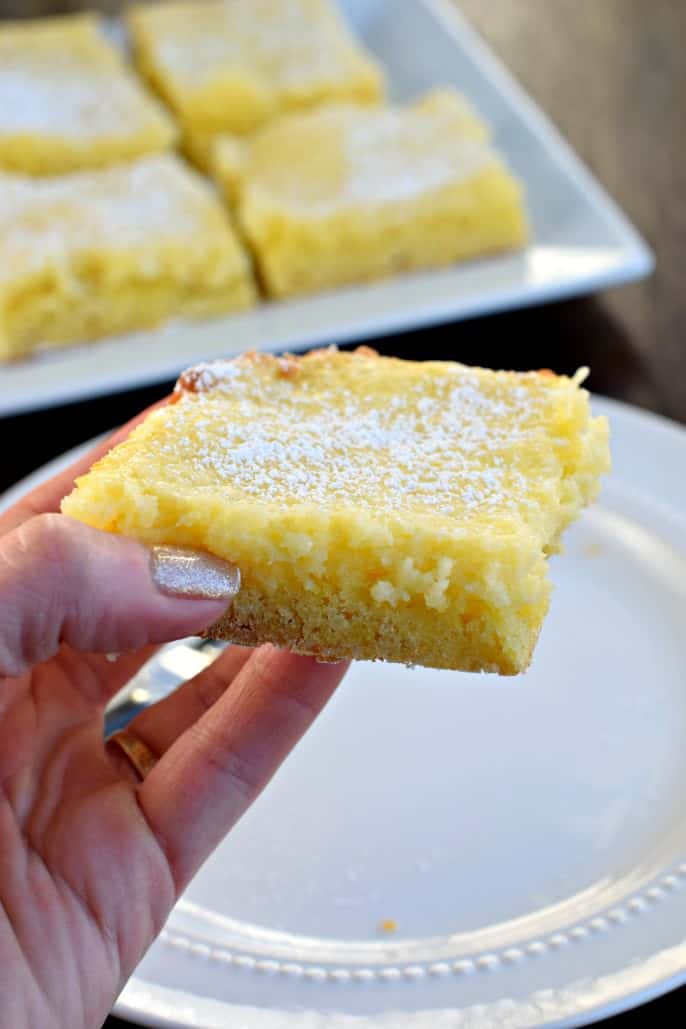 Seriously, there is not much else to say about this recipe. I am in love with all things lemon! These lemon bars are made simple by using a cake mix (gasp!!!). I know, I don't use a mix often, but back off. It's summer.
Almost summer. Which means absolutely nothing except I wanted an excuse as to why I used a mix. Oh yeah, I used a mix on this because that's what the recipe calls for!
I based these lemon bars off of THIS cake recipe. By just changing it slightly they become a whole new dessert. You can make these even prettier by adding some fresh raspberries or strawberries on top as a garnish.
But they don't need any help in making them tastier. These cake bars are divine. Try them yourself.