This delicious, easy Pico de Gallo recipe is made from fresh tomatoes, onion, jalapeno, and cilantro, with a touch of salt and lime juice! Fresh and crisp!
Be sure to sign up for my FREE email subscription…new recipes in your inbox!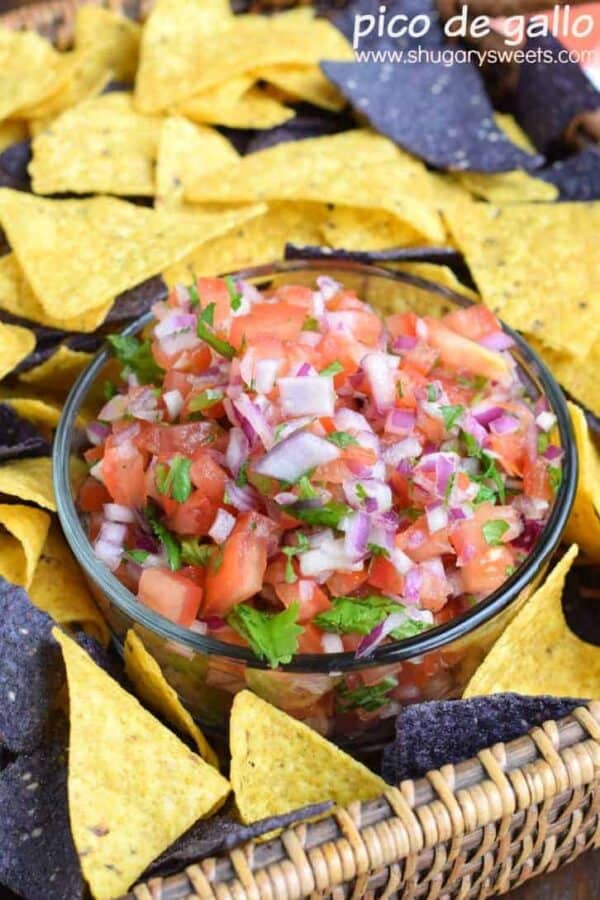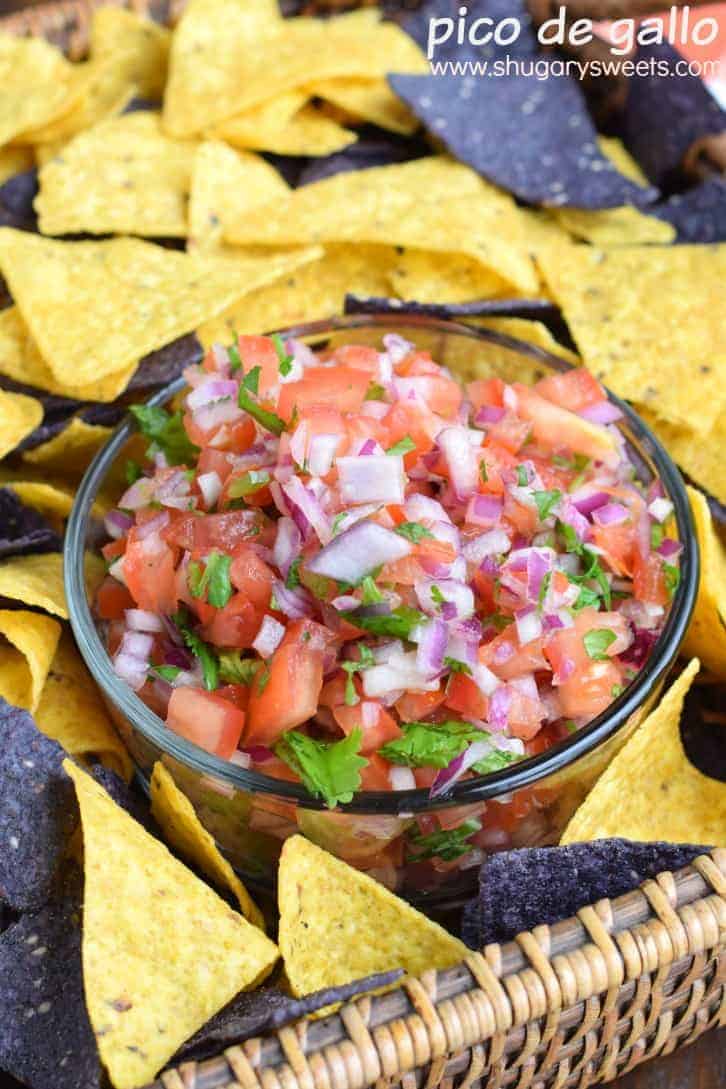 **This recipe for Pico de Gallo was originally published on Shugary Sweets on April 29, 2015 and has been republished in April 2018.**
My son is leaving for the Marines this summer.
Sometimes that statement just hits me like a ton of bricks. Full of conflicting emotions.
I'm so proud of him and all the he strives for each day and week, as he works with his recruiter and team to prepare. But, the mom in me just wants to wrap him up in my arms and never let him go.
He graduates high school in three weeks, and instead of a graduation party, we are having a "going away to boot camp" party on the 4th of July. It only seems fitting to celebrate this big occasion on the 4th.
I've been working on menus and food for the party, his favorite of course being tex mex. He is my child, after all!
But it occurred to me that I haven't shared this easy pico de gallo recipe with you.