Melt in your mouth, Peppermint Meringue Cookies, dipped in dark chocolate, just in time for the holidays. You'll want to add a handful of these sweet cookies to all your holiday plates!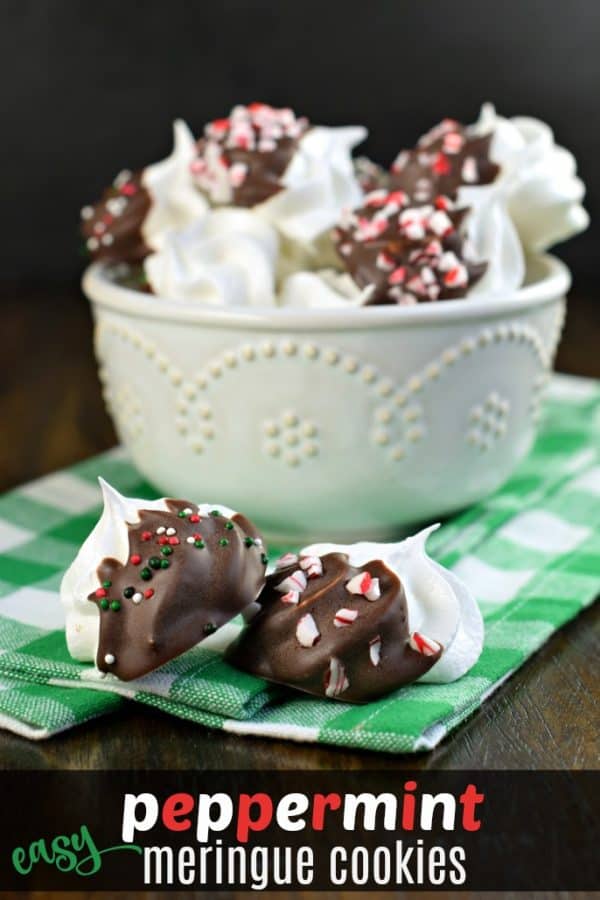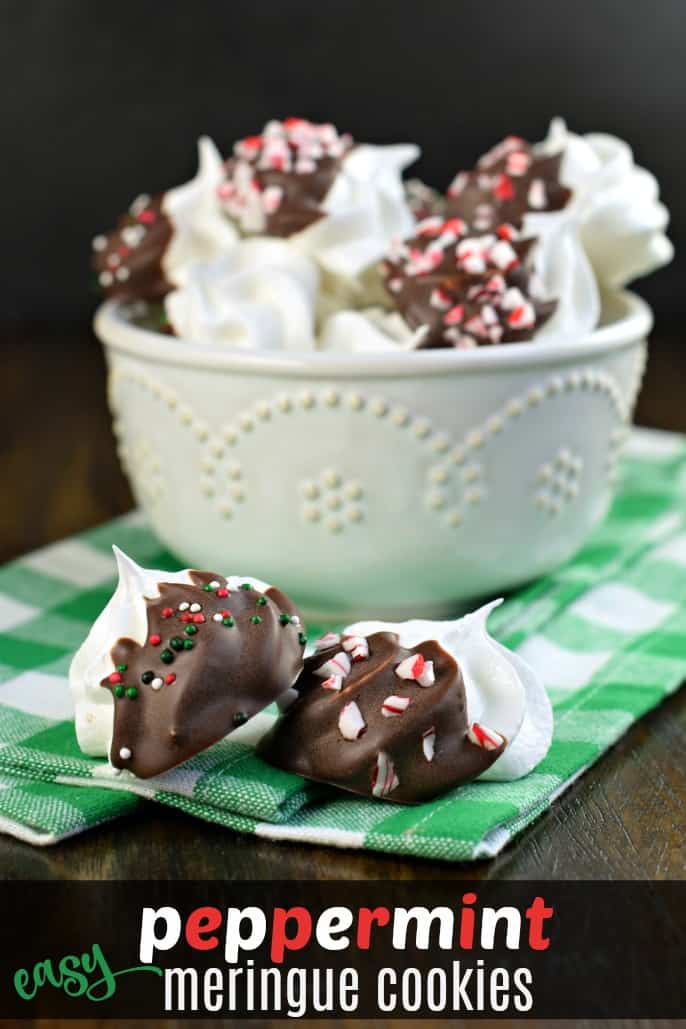 Click HERE to save recipe to Pinterest
Well here it is, my last week of recipes before Christmas. And we're kicking off this week with one of my favorite cookie recipes.
Meringue Cookies. Not just any meringue cookie either, a delicious, holiday Peppermint Meringue Cookie.
If you've never had one, let me describe it to you in my best possible way:
Melt in your mouth, crunchy on the outside, slightly chewy center, and peppermint flavor, dipped in chocolate.
Now, to achieve the best Meringue Cookie texture, you'll want to follow these tips: