These Cocktail Meatballs (or Grape Jelly Meatballs) are exactly what your party needs, and they're super easy to make! Homemade Meatballs with an easy, two ingredient sauce.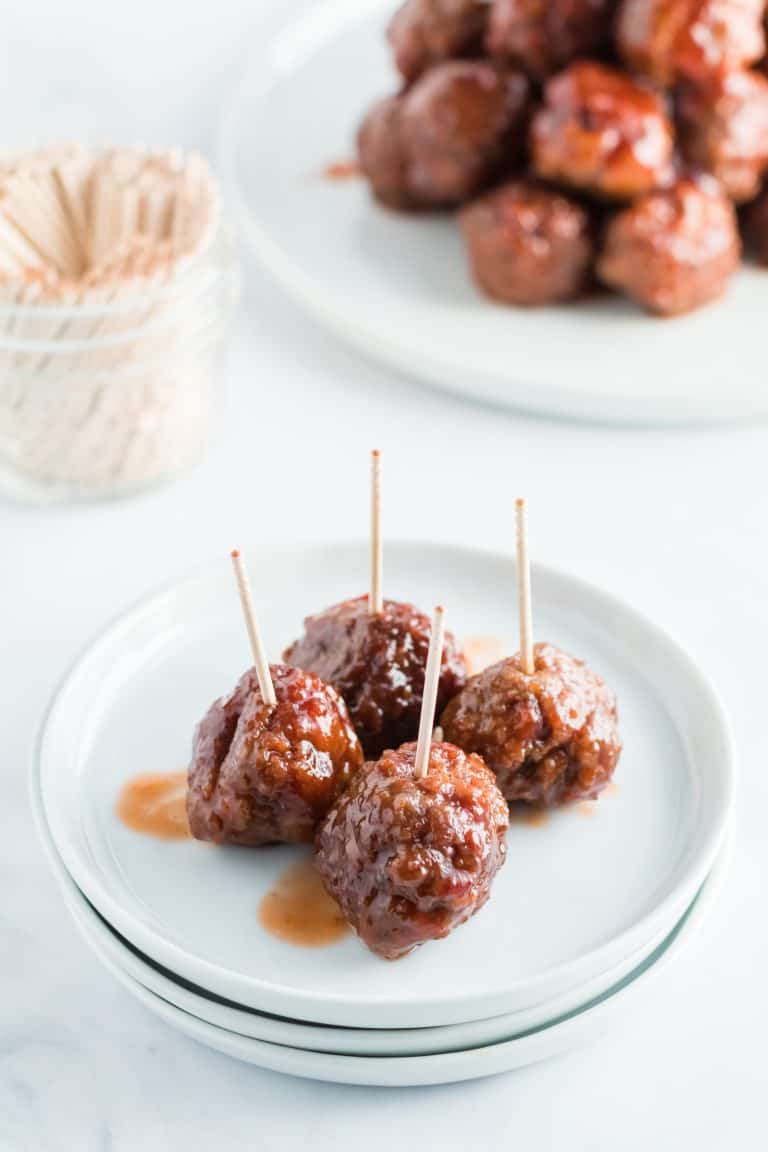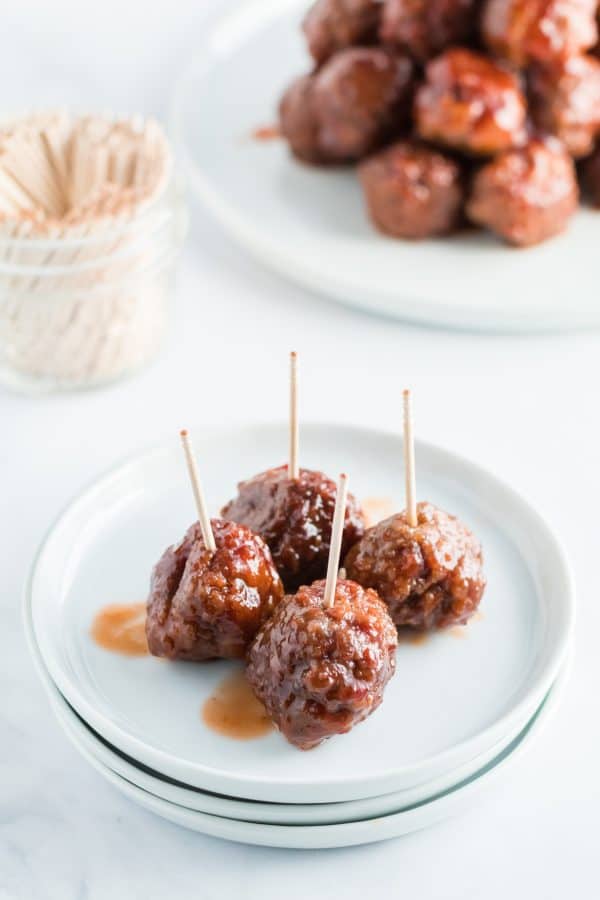 Whether you are headed to a party, or just craving an easy snack, these Cocktail Meatballs are the perfect answer.
Tender, juicy meatballs in an easy sweet and sour sauce!
You'll love the versatility of this meatball recipe. Whether you whip up a batch of homemade meatballs with the recipe below, or use turkey meatballs, or buy a bag of frozen meatballs, this recipe couldn't get any easier!
What you'll need for Grape Jelly Meatballs