Delicious, No Bake Pistachio Cherry Cheesecake. You'll love the layers of cookie crust, creamy pistachio cheesecake, cherry pie filling and whipped cream! The perfect holiday dessert idea!
Be sure to sign up for my free email subscription…new recipes in your inbox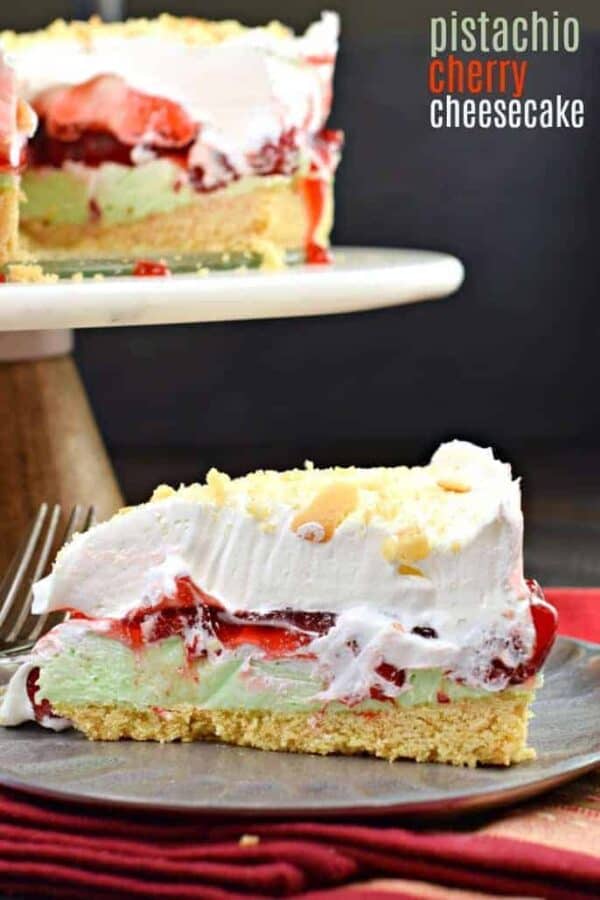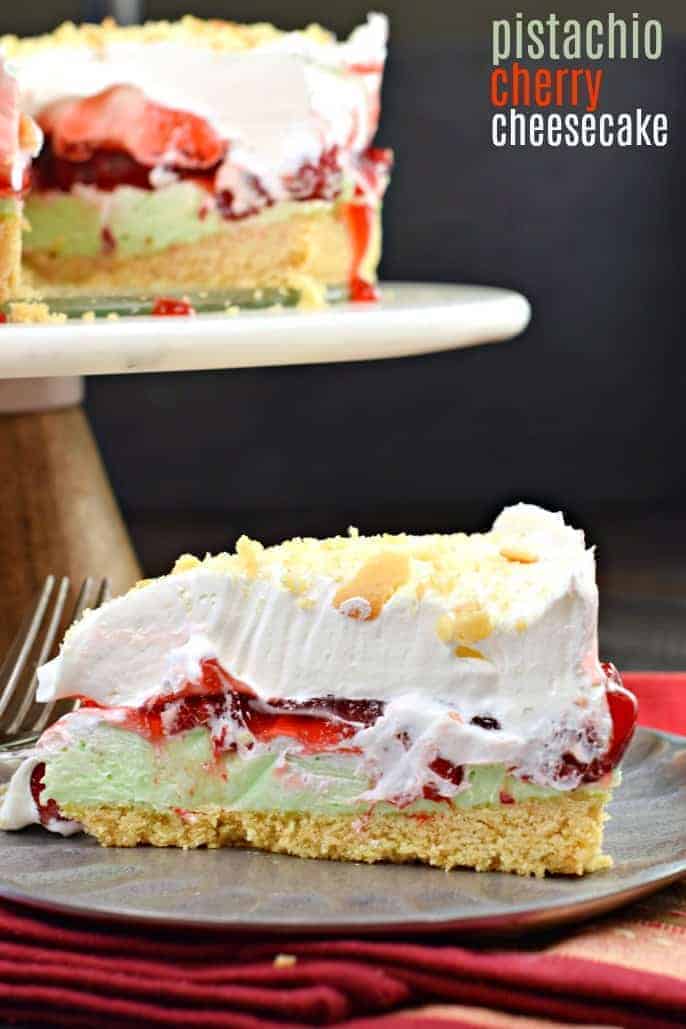 This Pistachio Cherry Cheesecake was one of those recipes that sounded perfect in my head, but took a couple tries to perfect.
I thought by substituting a few ingredients every thing would be magically ideal, but that totally did not happen. If you follow me on Instagram (<—-be sure to follow me 😉 ) you may have seen on my instastories a few weeks ago that I made this, and it failed. Upon releasing the springform pan, the upper layers collapsed and fell. The taste was amazing, but it just didn't HOLD UP.
So, I went back to the drawing board and tweaked my original recipe. With delicious, perfect results. If you love no bake cheesecake, like this Banana Cream Cheesecake, then today's Pistachio version is going to make you smile. I could live on pistachio desserts. I know, it's one of those acquired tastes. Not everyone loves them. For instance, this Watergate Cake is one of my favorite cakes. It's green and packed with nuts, and makes the kids grown and frown because they just don't "get it." But one bite, oh lordy, it's so good.