If you love sweet cheese ball recipes, this Oreo Cookies and Cream Cheese Ball Recipe for Game Day is going to knock your socks off! Whatever that means.
Love this recipe? Sign up for Shugary Sweets email subscription and never miss out again!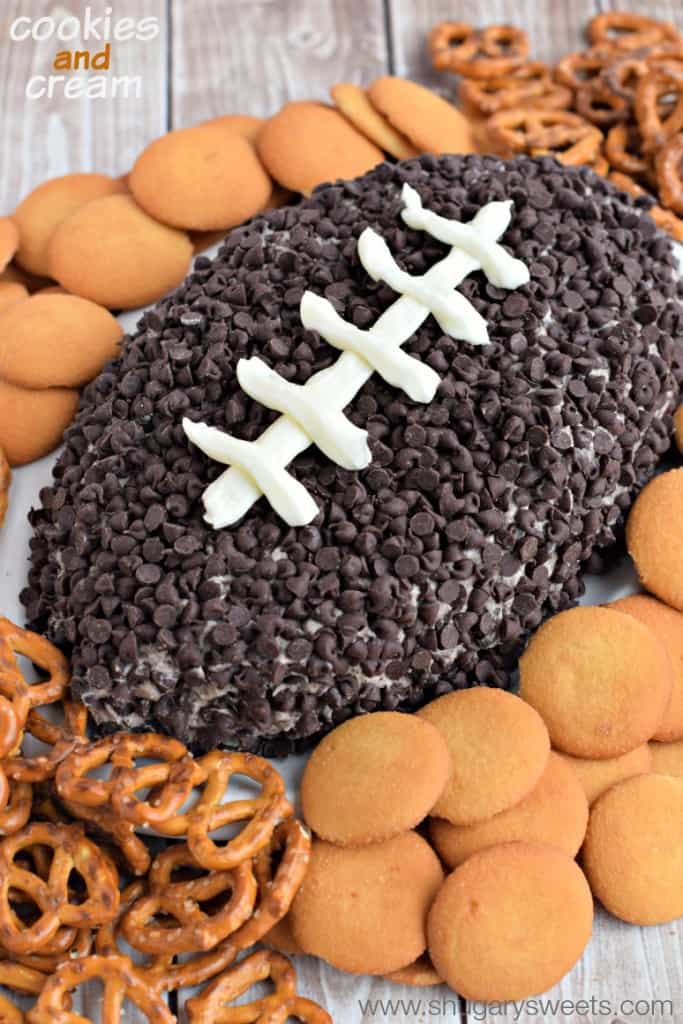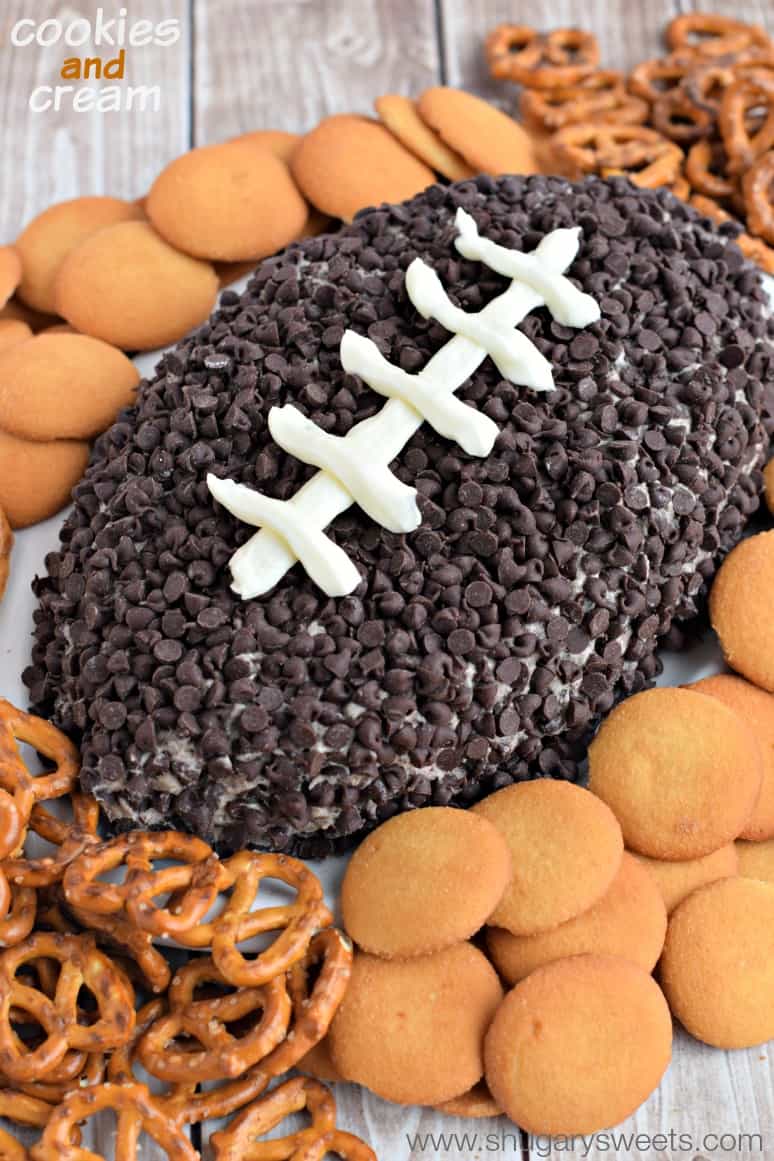 Click HERE to save recipe to Pinterest!
Okay, let me have a moment of honesty. I love saying that we are Bears football fans….but I honestly can't tell you the last time I sat down and watched an entire game.
Maybe 1985? I knew every word to the "Superbowl Shuffle." I knew every player that year, and their numbers.
But, yes, that was 30 years ago and I no longer have a crush on Jim McMahon. I do, however, still know most of the words of the song, and I still proclaim myself as a Bears fan. And I still make sure to scoff at Packer's fans every year.
As a good loyal football fan (haha) I enjoy making football treats. Remember these Chocolate Oatmeal Cream Pies and these Brownie bites and these Peppermint Patty Footballs?
Don't even get me started on all the snacks and dips for this time of year!
But, it's been awhile since I created a new "FOOTBALL" treat and since the Seahawks crushed the Packers (see what I did there, acted like I watched a football game when in truth the men in my house informed me of this detail, excitedly as if I would care), it's time for a new treat.
It's no secret I love making cheese balls. Savory? Sure. But it's the sweet cheese ball that has my heart. I've linked up a few of my favorites down below the recipe!