Pumpkin Cheesecake Cake: two layers of delicious pumpkin cake with a creamy cheesecake center. Frosted with cream cheese frosting!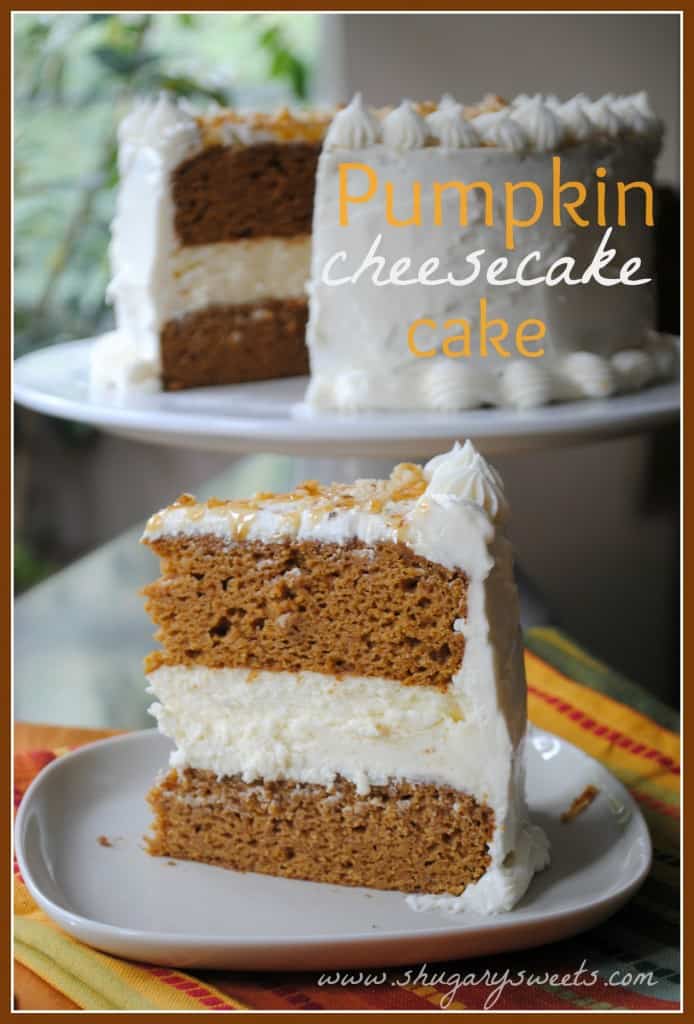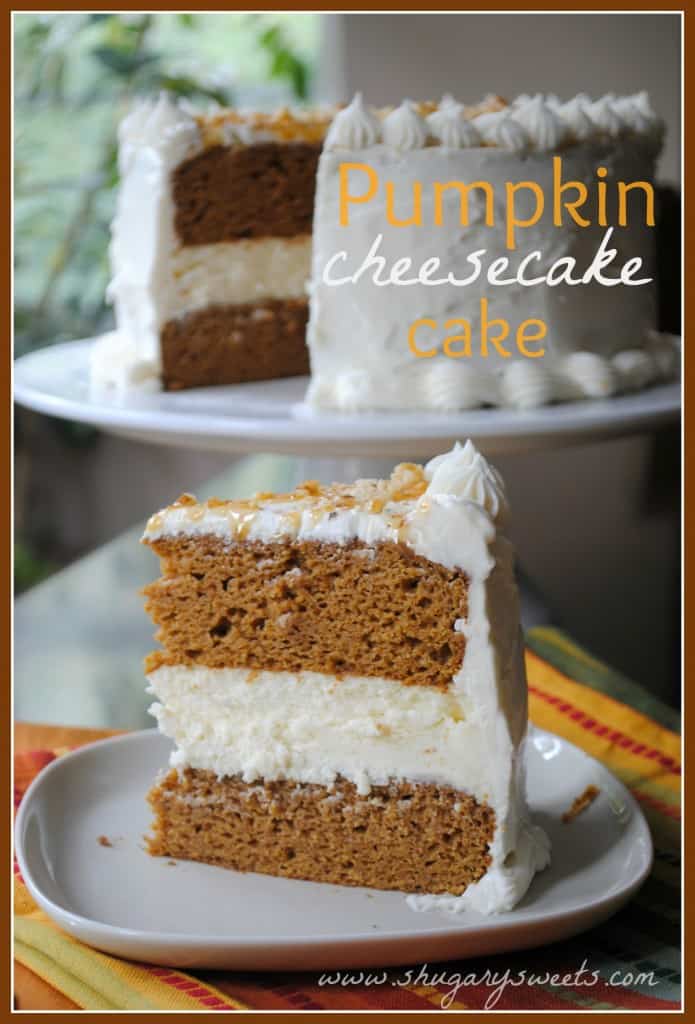 Click HERE to save recipe to Pinterest
So, yes, it is only September and I've pulled out the pumpkin.
But it had to be done!!!
Jocelyn made me do it with Pumpkin Oreo Donuts. Dorothy made me do it with Pumpkin Streusel Muffins. Heather made me do it with Pumpkin Cheesecake Brownies.
Get my point? Pumpkin is popping up everywhere and I don't want to be left behind.
I already have bad memories from high school as the one without penny loafers. And Guess jeans. And a Benetton striped sweater.
I've been watching all my friends day after day post pumpkin recipes. Then, while walking through Kroger, two cans JUMPED into my cart.
Then something even better happened.
I got a text from a friend saying she was headed out my way. For dinner. And dessert.
So I figured I better just make some pumpkin for her. And what could be better than Pumpkin Cheesecake Cake?