The best, homemade German Chocolate Cake recipe, from scratch, is decadent and sweet with the rich chocolate cake layers topped with coconut pecan frosting! Add some chocolate buttercream frosting to put this cake recipe over the top!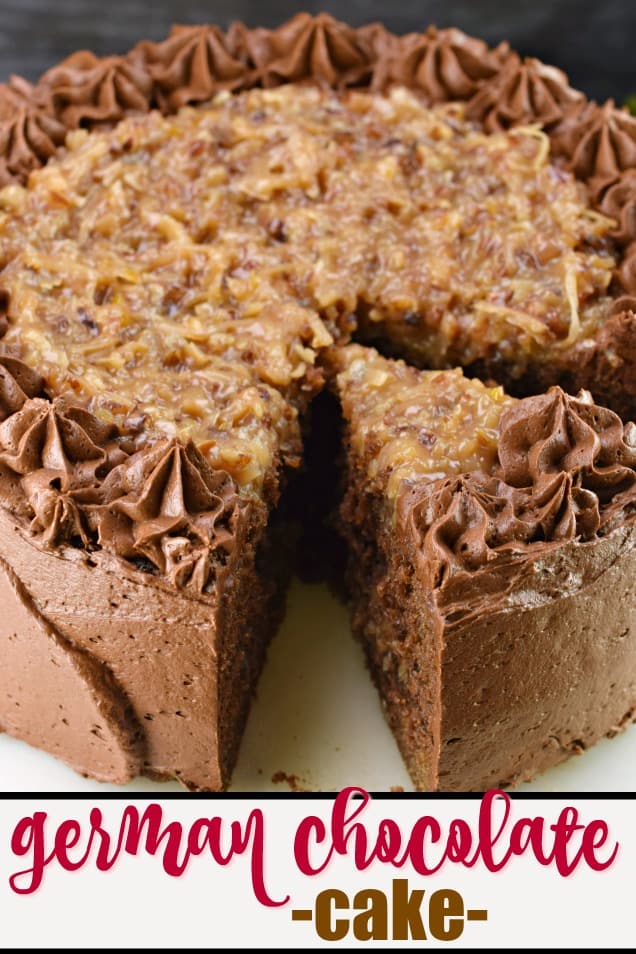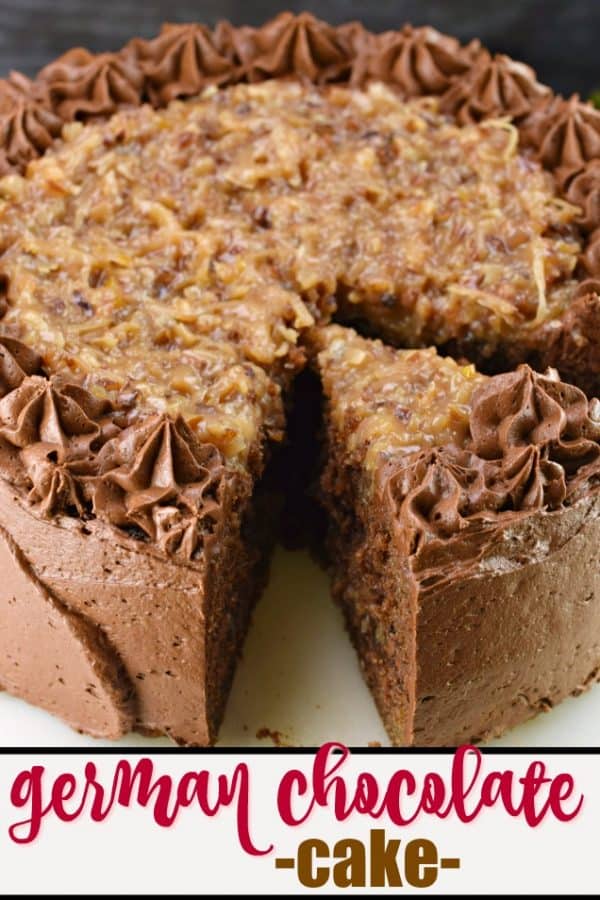 I have a confession.
I have never liked German Chocolate Cake. To me, it's always been dry, and lacking flavor.
Seriously, the only redeeming quality was the coconut pecan frosting.
Until now of course.
I even surprised my family with this cake recently, and the confessions came out that even my parents have never liked this type of cake.
But, after one bite of this decadent, impressive cake, we all have had a change of heart.
I pretty much nailed the cake, and of course the frosting takes this to the next level. Adding a bit of my easy chocolate buttercream frosting to the sides gives this cake a little extra richness (and sweetness) we couldn't resist!
WHAT IS GERMAN CHOCOLATE CAKE?