These sweet and festive Watermelon Cupcakes are the perfect summer recipe! Easy to make and delicious too!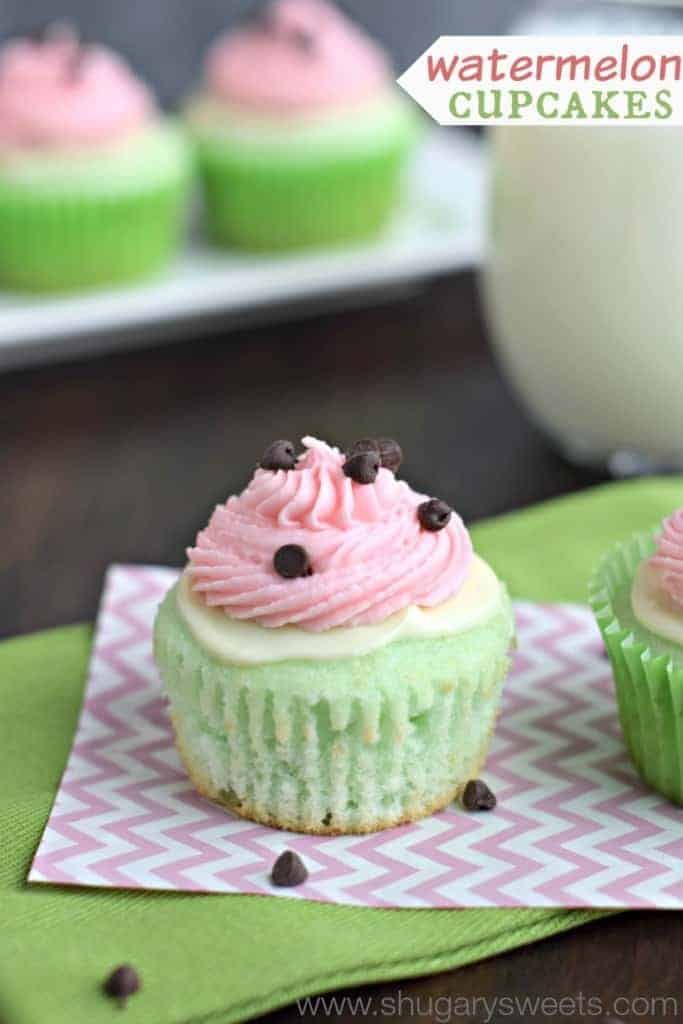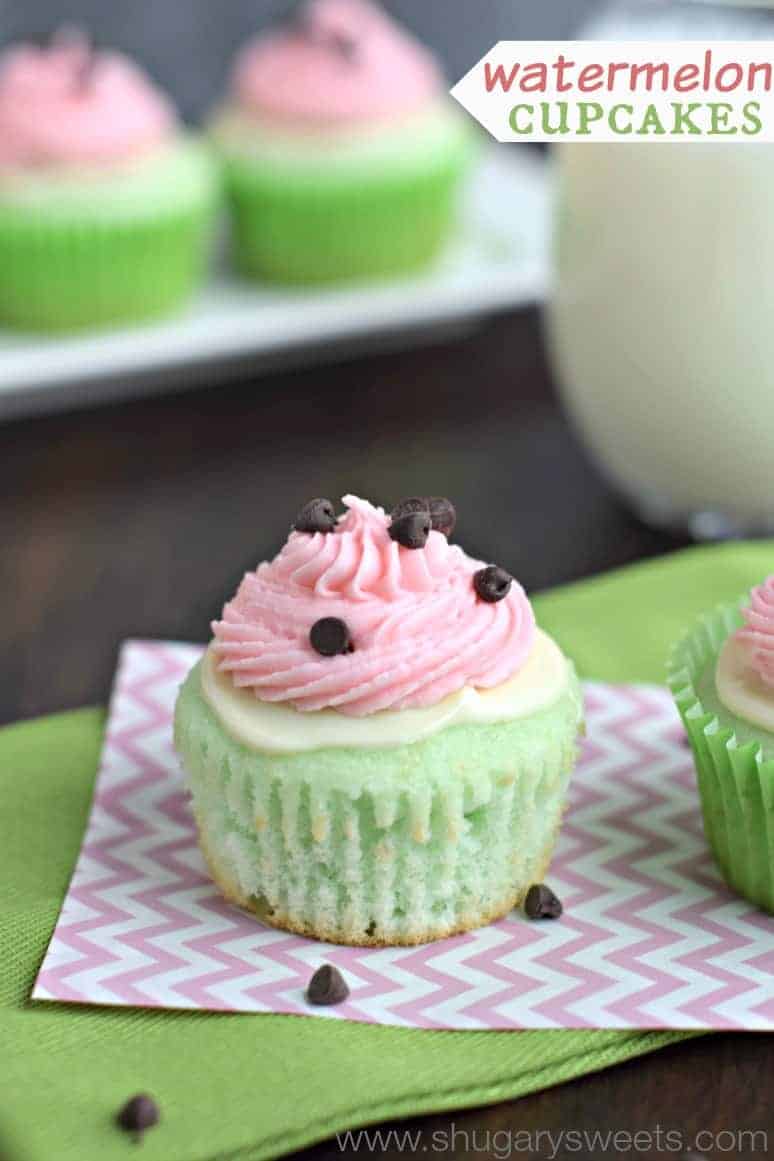 Click HERE to save recipe to Pinterest!
One of our favorite things we enjoy in summer is watermelon. We eat a whole melon every week in the summer, not even exaggerating. . Actually, I cut a melon in the morning and it's gone by bedtime, but I don't buy another one for a week, or at least until my next shopping trip. Even our dogs get in on the summer watermelon eating fun!
To tie us over until our next shopping trip, I whipped up a batch of these super cute and fun Watermelon themed cupcakes! Nobody has to know they start from a cake mix…and the flavor is so wonderful, even the adults will enjoy this festive treat!
Now that the kids are out of school for break, I think it's time to celebrate with a batch of these cuties!