Easy to assemble Turkey Rice Krispie Treats decorated for Thanksgiving!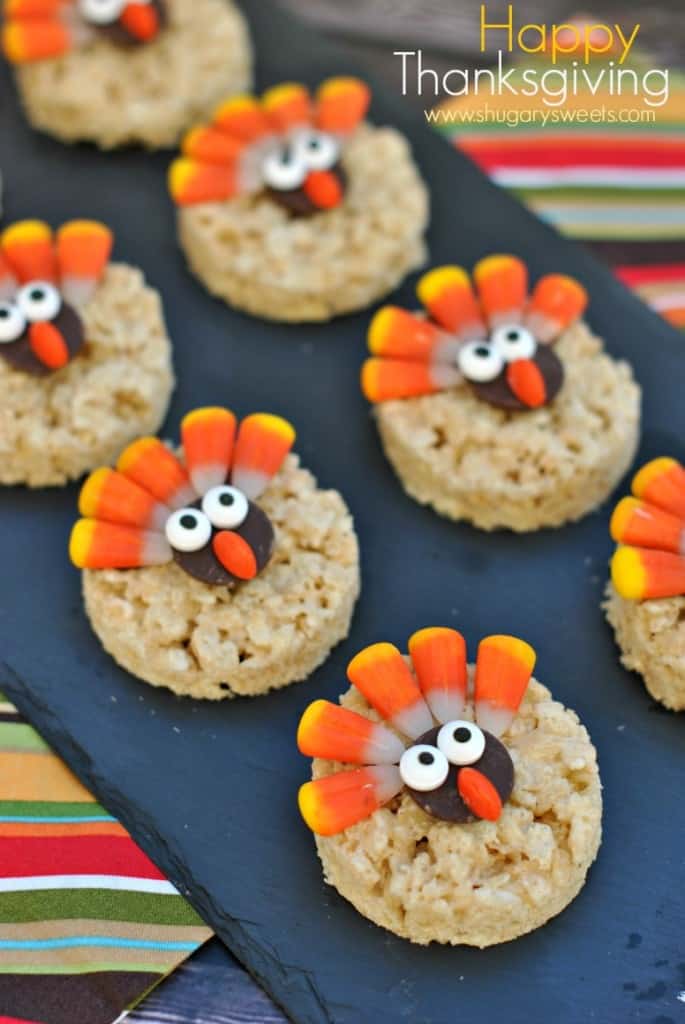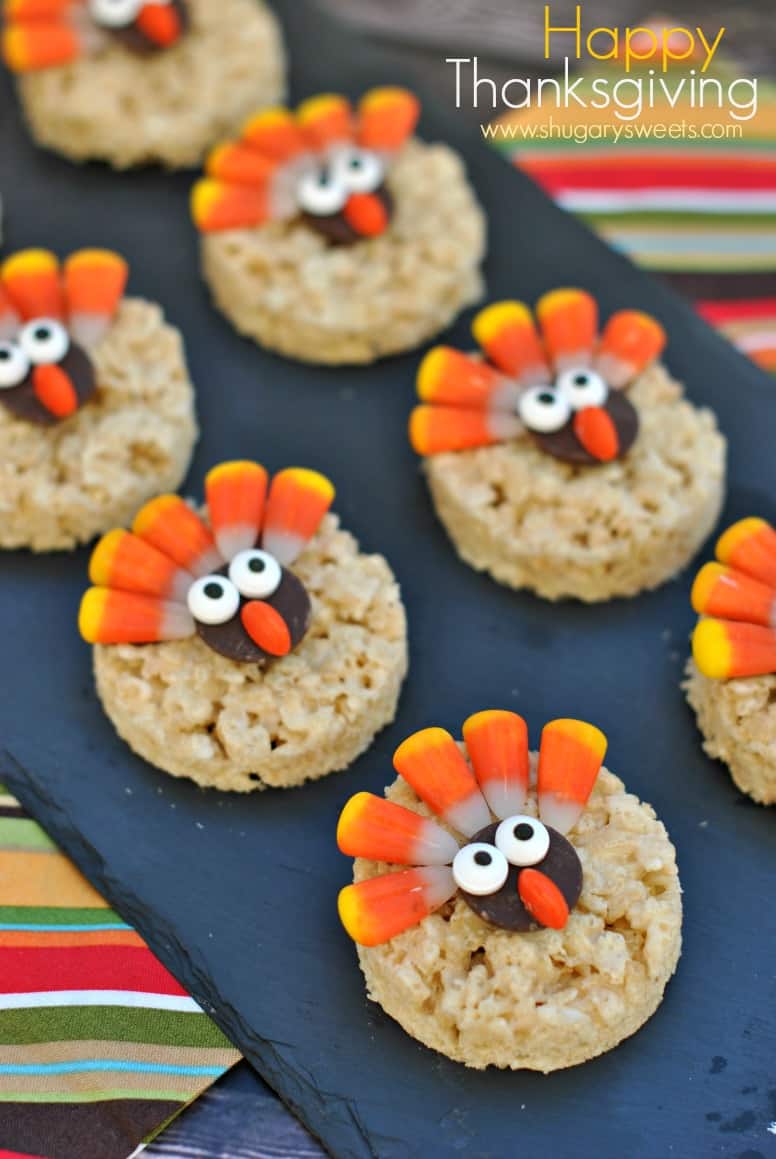 Click HERE to save to Pinterest
I'm honestly trying to do everything humanly possible to hold off going hog wild Christmas on all of you.
Let me just say. Prepare yourself. I'm about to throw red and green, peppermint and eggnog all over this blog, but before I do that I figure I need to make sure I pay due diligence to Thanksgiving.
I mean, after all, we all love a little turkey this time of year.
Especially when it's in the form of a Perfect Rice Krispie Treat!