Chewy and delicious, these brown sugar Butterscotch Blondies are the perfect dessert!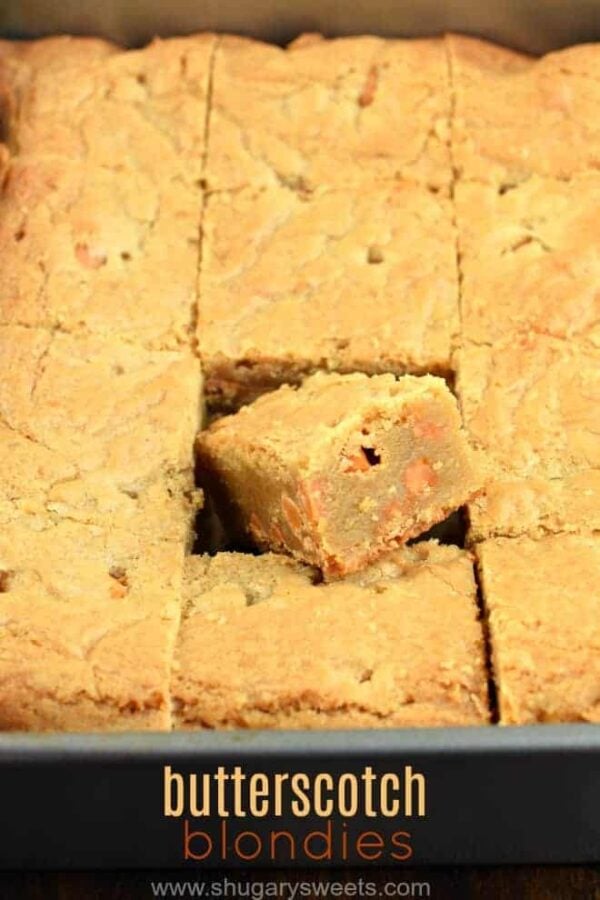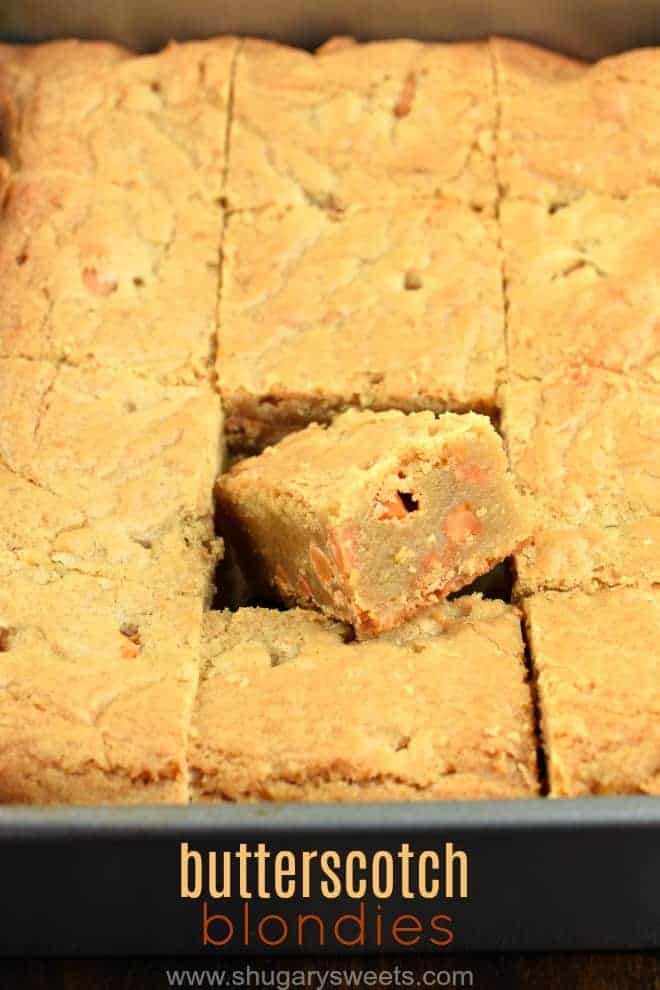 Click HERE to save recipe to Pinterest!
There's a lot of confusion when it comes to blondies. Some people claim they are just vanilla brownies. Some say they are just plain cookie bars.
Personally, I think they are their own unique dessert. Made with brown sugar and vanilla, they have a very chewy texture. For today's recipe, I added in Butterscotch morsels to accentuate the caramelized flavor in these delicious treats!
My big question is just like with a brownie, do you prefer the chewy corner or the gooey center?