You'll love the simplicity of these Easy Raspberry Lemonade Cupcakes. A box cake mix and fresh homemade raspberry buttercream frosting make this recipe easy to make and delicious to eat. A fresh raspberry tops the cupcake for extra fresh goodness!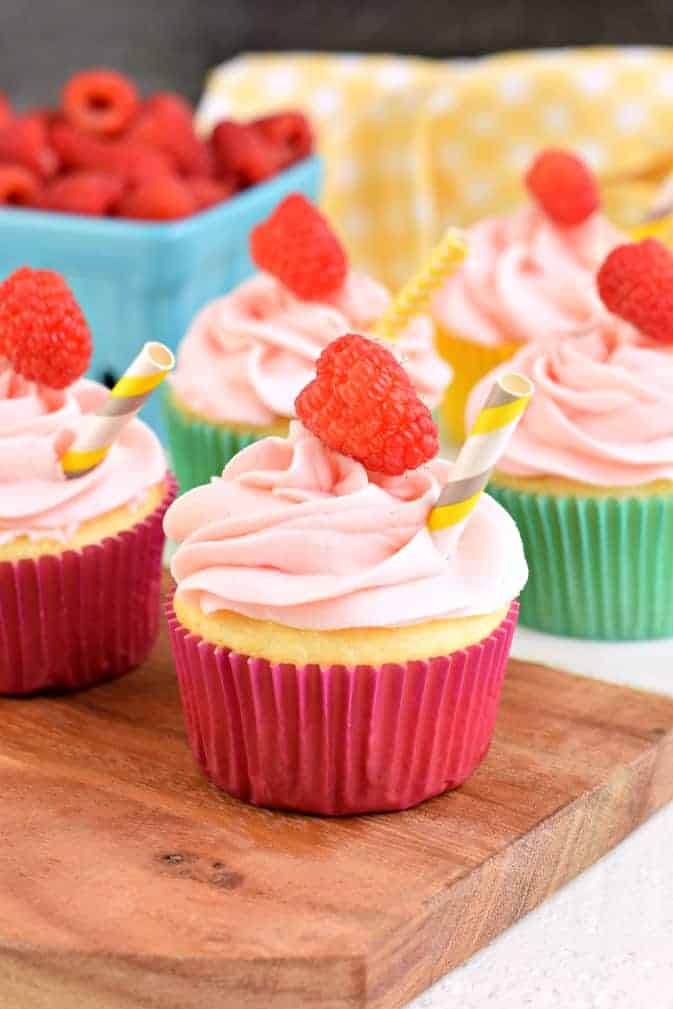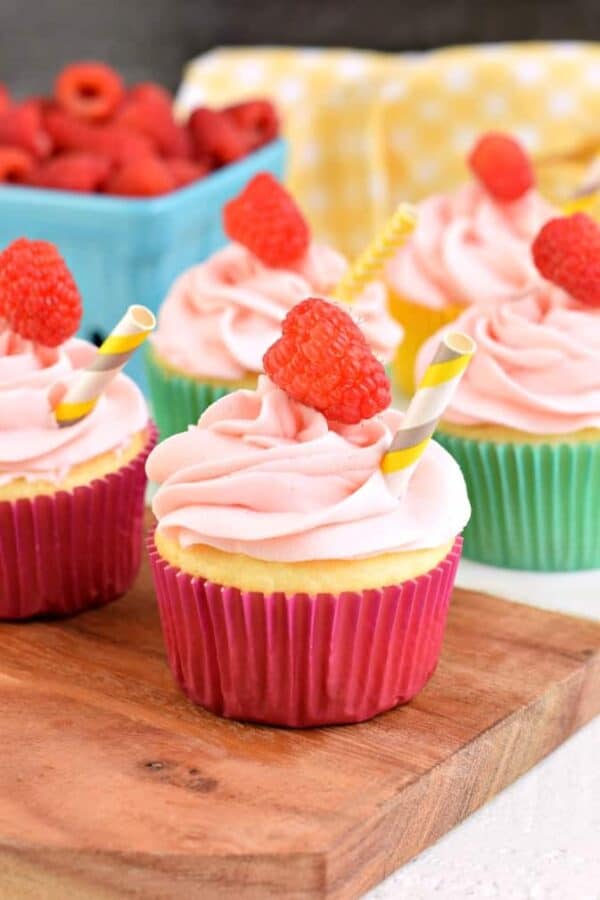 I have to let you guys in on a little secret. I cheated when I made these raspberry lemonade cupcakes. How you ask? I used a box cake mix.
Now, before you gasp loudly or start to judge me, you should know that it's not very often that I use a box of cake mix. But every once in a great while, it is a necessity.
Like when my daughter asks me to bake cupcakes for her entire swim team, giving me only two days notice.
And of course, her request for said cupcakes came up during an already crazy, insane week. Yes, part of that crazy week included watching four hours of the Tour de France. Hey, we all have our priorities. That was mine. Get over it.
So I used my trusty box cake mix for these raspberry lemonade cupcakes and they ended up turning out great. And in the end, that's all that really matters, right? Well, that and who wins the Tour de France.
The real key to these lemonade cupcakes is actually in the raspberry buttercream frosting anyway. And that is not from a container.
I used a tangy raspberry lemonade concentrate to make the frosting from scratch and it really gives these lemon cupcakes a nice zing!
The taste of raspberries and lemons gives these cupcakes a sweet and tart flavor that is perfect for a birthday party, summer day, or yep you guessed it, swim team!
Follow the recipe to make these light and fluffy cupcakes with no notice at all!
How to Make Raspberry Lemonade Cupcakes