A delicious, eggless treat, these Cookie Dough Pretzel Bites are no bake, and perfect for parties. Chocolate Chip Cookie Dough sandwiched between two mini pretzel twists and dunked in chocolate!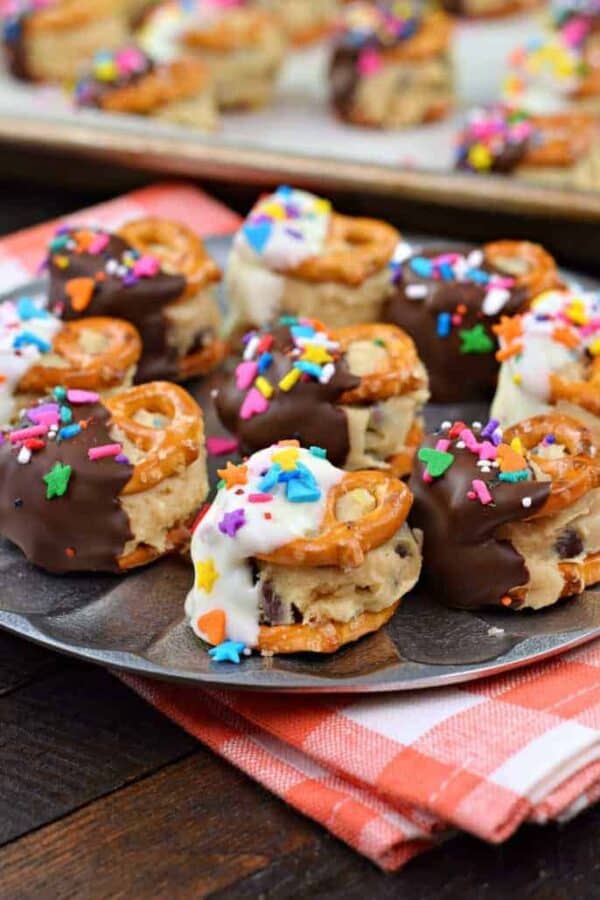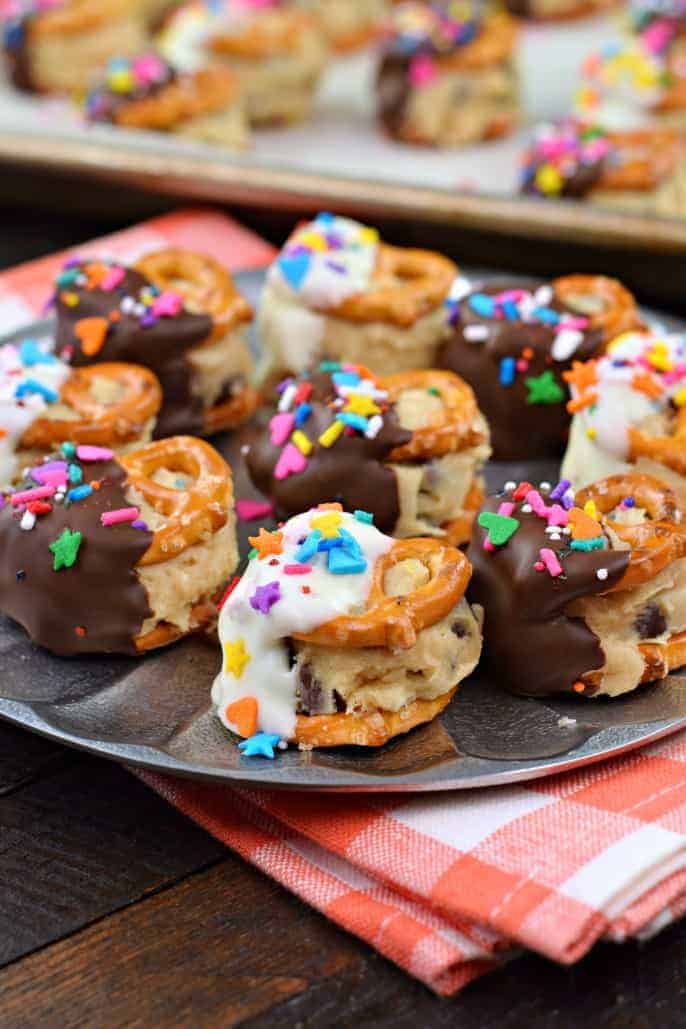 Click HERE to pin it for later!
We're all addicted to cookie dough. Admit it. You know you're not supposed to sneak bites of it, but you forget the rules and nibble a little here and there. Sometimes even popping a whole raw cookie dough spoonful into your mouth.
No? Just me?
Well, no worries today as we've got an eggless cookie dough that is safe to eat, bite after bite. Taste after taste! You'll love the flavor in these, as I've added a little cream cheese to the cookie dough! It's the perfect replacement to the egg in this recipe! And it takes it to a whole new level. DELISH.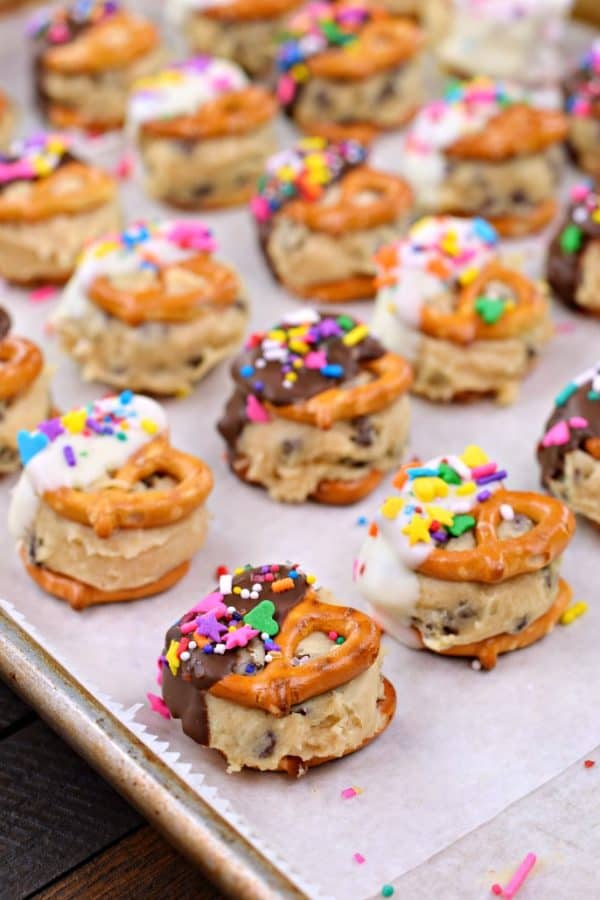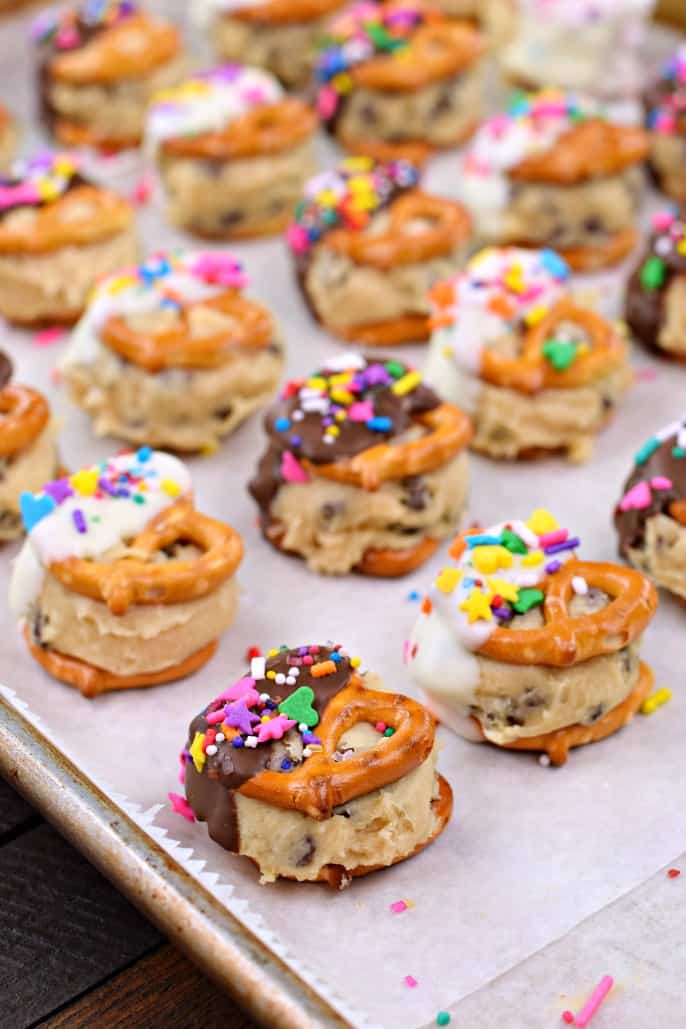 How to make Cookie Dough Pretzel Bites: