Mouthwatering and perfect, this S'mores Cheesecake recipe is made with marshmallow cream and homemade chocolate ganache. Make the cheesecake ahead of time and top it when you're ready to enjoy!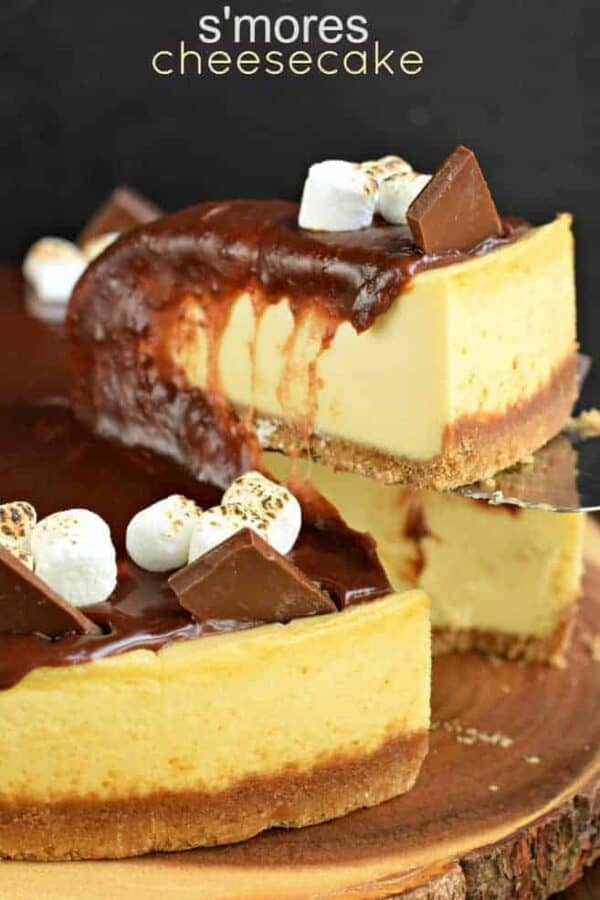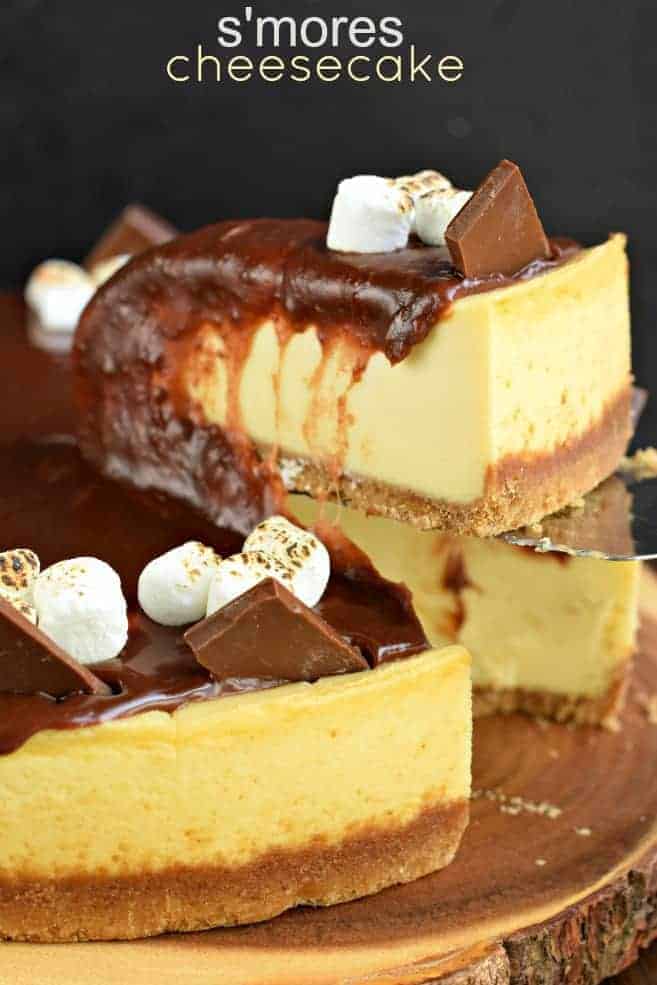 Click HERE to save recipe to pinterest!
Many years ago I shared some mini S'more Cheesecakes here on Shugary Sweets. They were made in a cupcake tin, and the flavor was spot on!
Well, fast forward five years, and I thought it was time to use my Perfect Vanilla Cheesecake recipe and make a homemade S'mores Cheesecake.
This was a labor in love, trying to figure out the best way to top it. I knew I wanted to make a homemade ganache, so I first covered the cheesecake with that and some mini marshmallows. I then torched the marshmallows to give them a campfire feel. However, I didn't like the taste. And, because cheesecake needs to stay refrigerated, the marshmallows got hard and stale. Yuck.
So my next trial was to put marshmallow cream between the cheesecake and the ganache. Which was the perfect decision. Although, I have a few tricks on getting it to look amazing!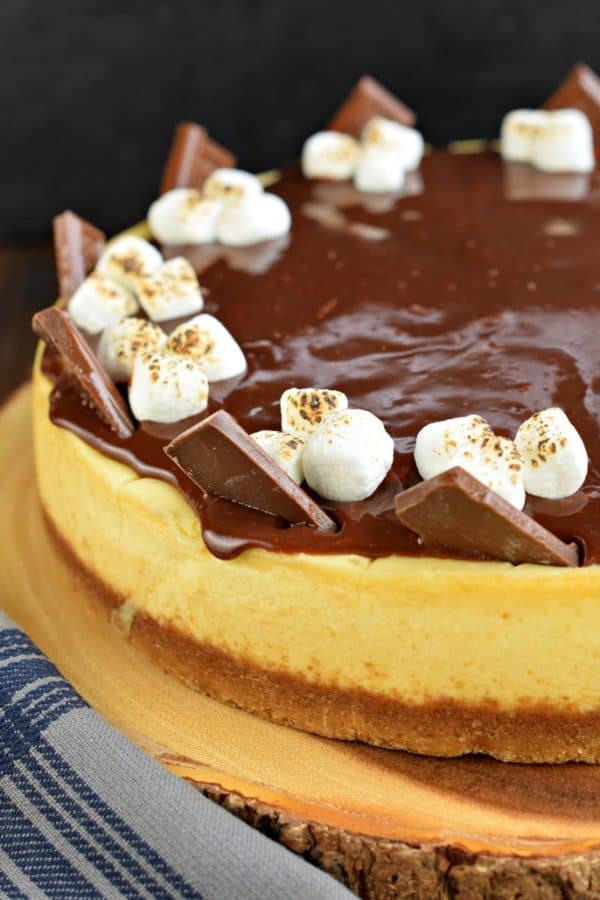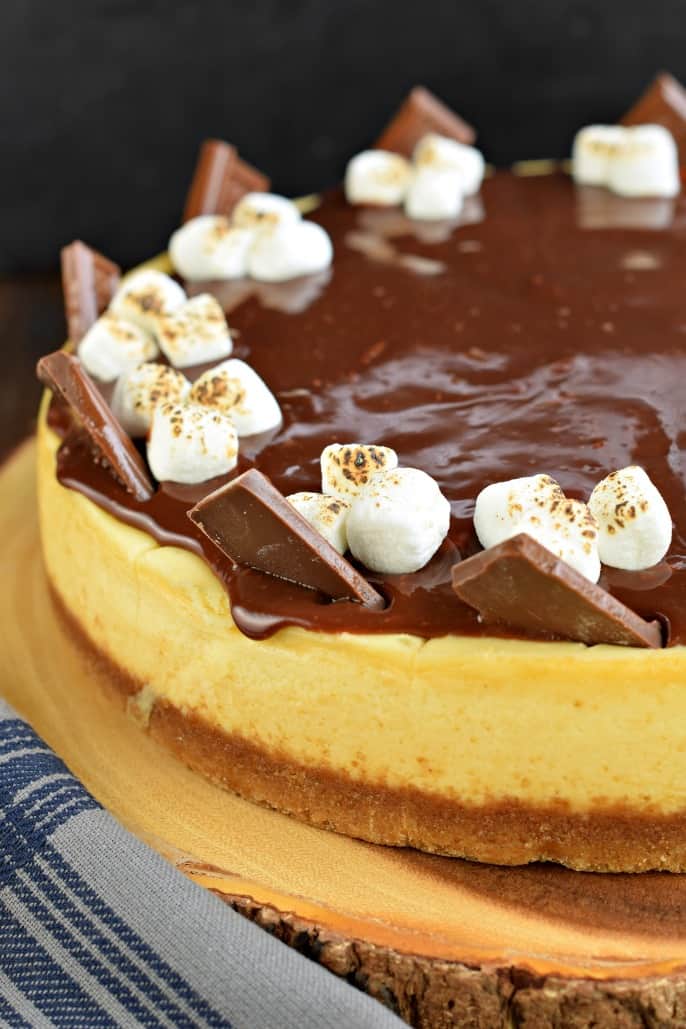 How to make a perfect S'mores Cheesecake: