Easy Spooky Halloween 7 Layer Taco Dip recipe is the perfect holiday appetizer. Add the spooky spider web for the holiday, or keep it smooth for year round enjoyment!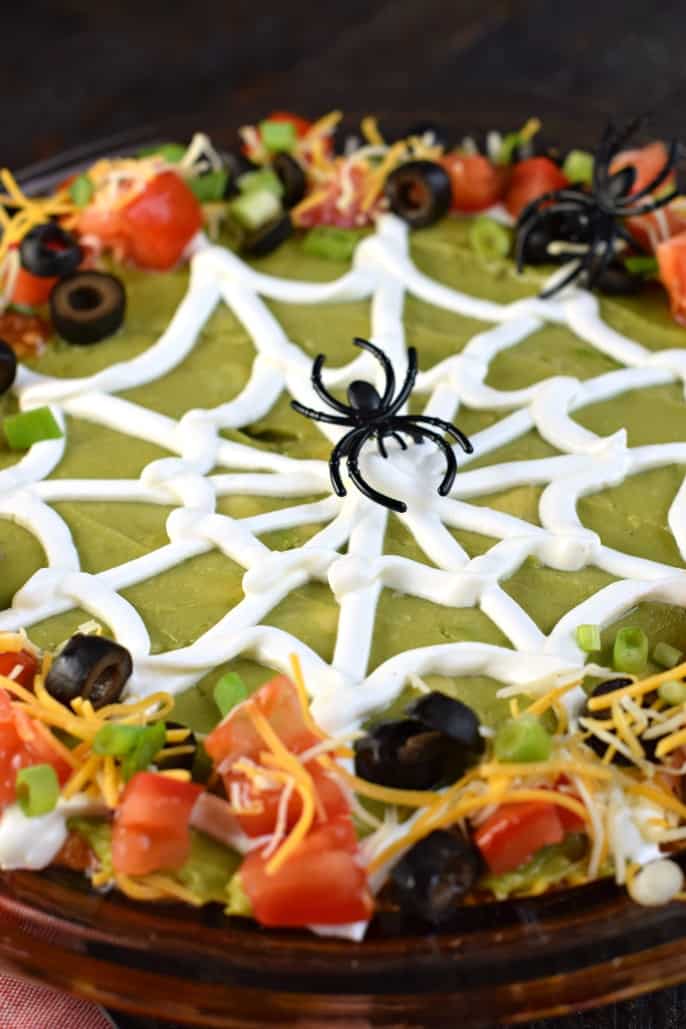 Click HERE to save recipe to Pinterest
Halloween week continues today with this easy 7 Layer Taco Dip recipe. You may see the picture and think, "easy? I'm no decorator."
Well guess what? Neither am I! I promise if I can do this, so can you. And, the best part is, from start to finish, you'll be ready to eat this dip in 15 minutes!
October is the one month of the year that just speeds by us. Packed with football games and Halloween parties, the weekends are always busy.
This Taco Dip recipe is the ideal snack to bring to game day potlucks and Halloween parties. Everyone loves the delicious layers, and you'll look like a rock star when you add the spider web to the top!