This Crock Pot Barbacoa Beef recipe is made in the slow cooker and has an authentic mexican flair! Pair with tortillas and cilantro lime rice for a delicious tex mex meal.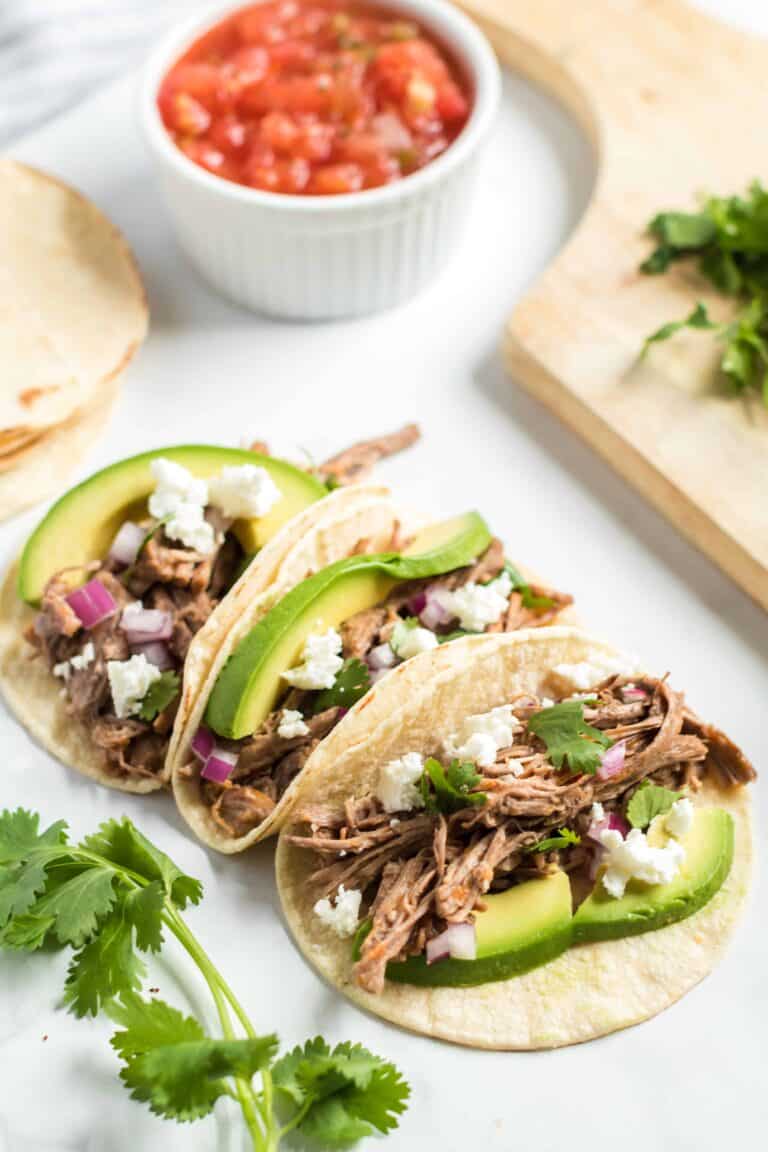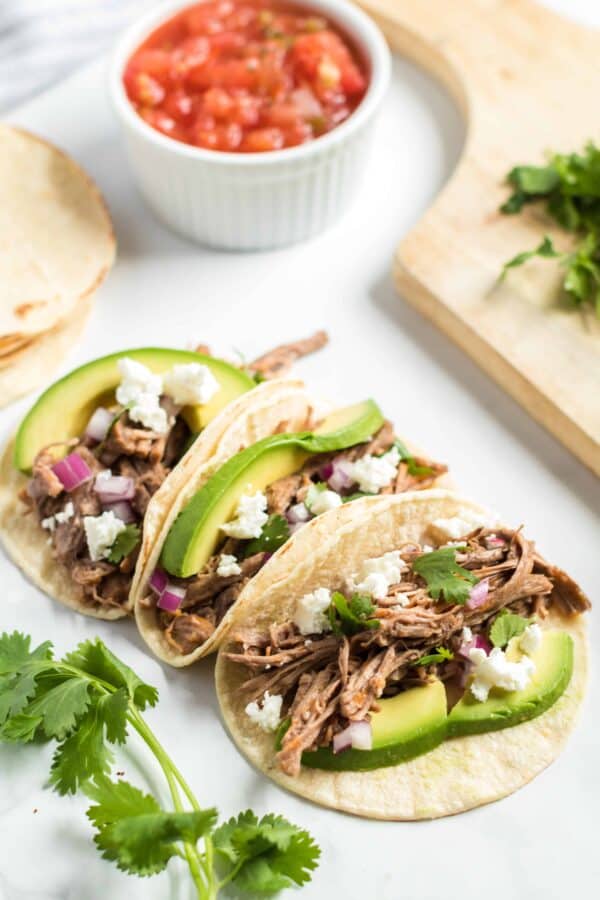 Have you ever walked into a Mexican restaurant and been so overwhelmed by the choices? Like, literally, there can dozens and dozens of meats and "plates" to choose from.
This is why my family loves Chipotle. It may not be the BEST mexican, but dang if it isn't simple to place an order.
Want tacos? Done. Want carnitas? You got it. Barbacoa? Wait. What?
What is Barbacoa?
In Mexican cooking, Barbacoa refers to shredded beef. Seasoned to perfection, it's the "pulled pork" of the beef family.
And my recipe makes it so easy for you to make this at home!
How to make Barbacoa