If you love sneaking bites of cookie dough, this Reese's Peanut Butter Cookie Dough Dip is decadent and drool worthy. Serve it up with pretzels or apples and watch it disappear!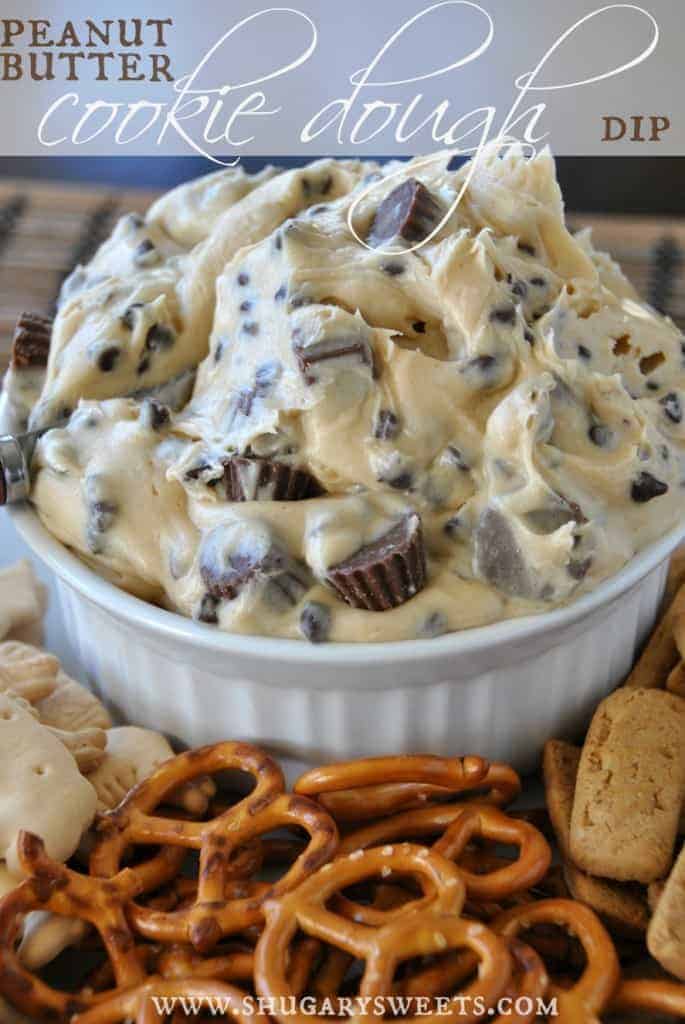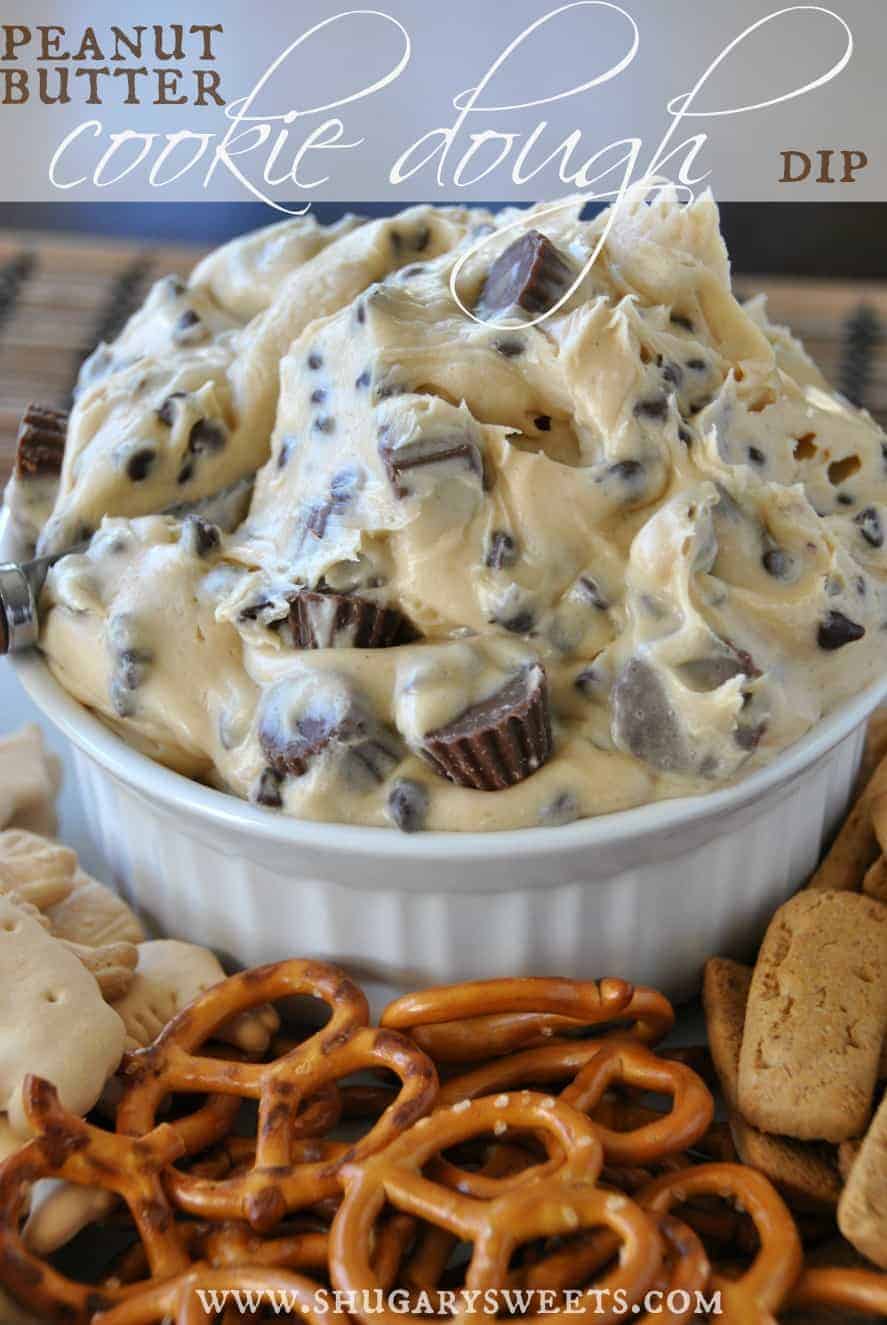 Click HERE to save recipe to Pinterest!
I've got an insane recipe for you today. Reese's Peanut Butter Cookie Dough Dip! Last weekend I made two new dessert dips for all of you. This is the first one. And it's not a skinny recipe. I'm so over those right now. I've shared enough skinny recipes, can we start getting into some butter now? Are you ready for chocolate again? And Reese's??? AWESOME.
I'm not sure I can do this dip justice through my words. SERIOUSLY you guys.
Chunks of mini Reese's cups.
Mini chocolate chips.
Peanut Butter.