Easy and delicious, this addictive, sweet Easter Puppy Chow recipe is perfect for spring holidays! Swap out a few flavors and colors for a year round treat.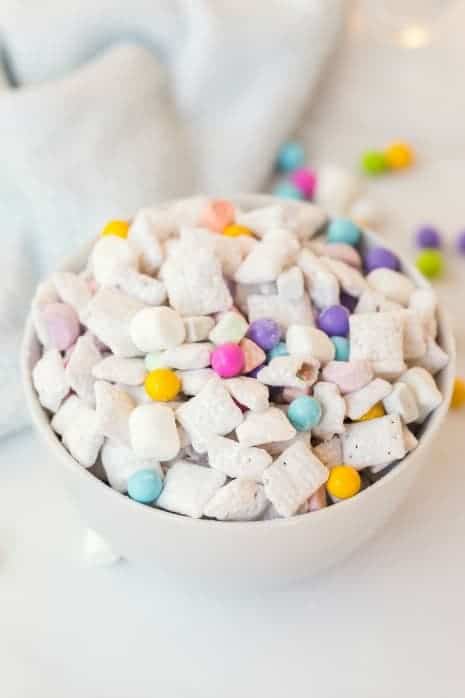 If you haven't made homemade muddy buddies yet, you are missing out.
If you haven't HEARD of it, well then, you must be living under a rock.
What is Puppy Chow
I believe it truly depends on the region you live, but in some areas people call this recipe Muddy Buddies…however I grew up calling it Puppy Chow!
Regardless of the name, it's an addictive sweet treat, for adults and children.
Perfect for parties, you can change up the color and flavor of this Puppy Chow Recipe with just a few simple swaps!
How to Make Puppy Chow