Ritz Cracker Mac and Cheese is made with two kinds of cheese and is topped with buttery Ritz crackers for a creamy, rich side or main dish that the whole family will love.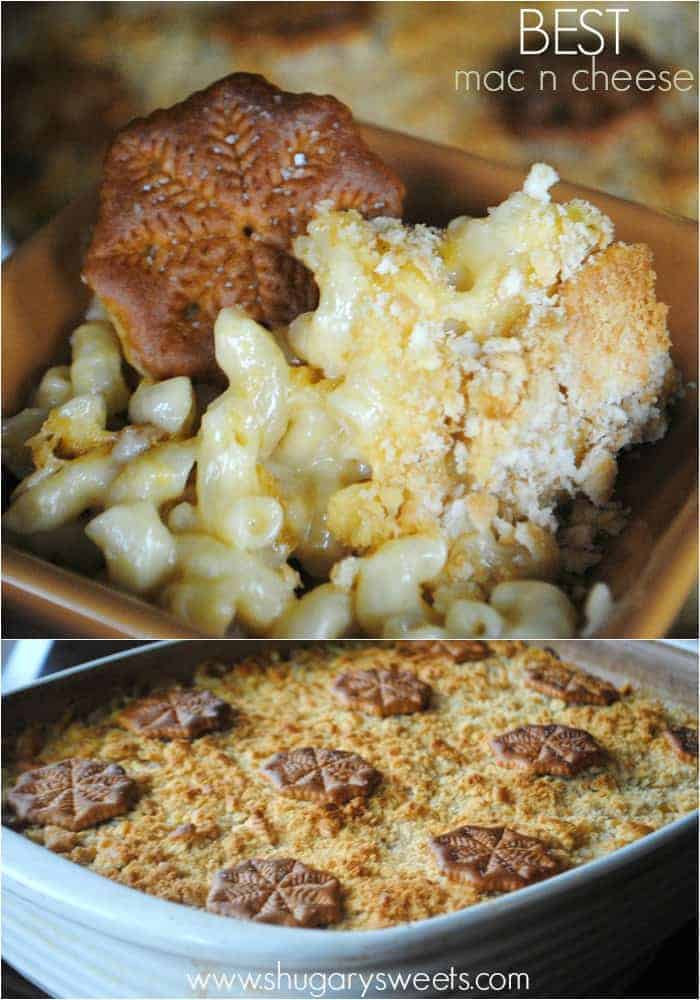 Click HERE to save recipe to Pinterest
In college I was a mac and cheese lover. I made some nearly every night of the weekend. However, I never parted with that blue box.
I mean really, it really was the cheesiest. I would try mac and cheese at restaurants, but they were always so bland that I never attempted to make it myself.
Until now. Until I realized that grown-up mac and cheese can be amazing. Total comfort food.
And, it could be that perfect side dish you are looking for for any holiday dinner, potluck or party.
Don't think for a second though that only adults will love this Ritz Cracker Mac and Cheese. It got four thumbs up from my kiddos- and that's something huge! Because they only like the blue box stuff, too.
Until now, that is.