If you're looking to make the very best coleslaw recipe, this copycat Chick-fil-A Cole Slaw is made for you! Creamy and delicious, it's the perfect potluck recipe.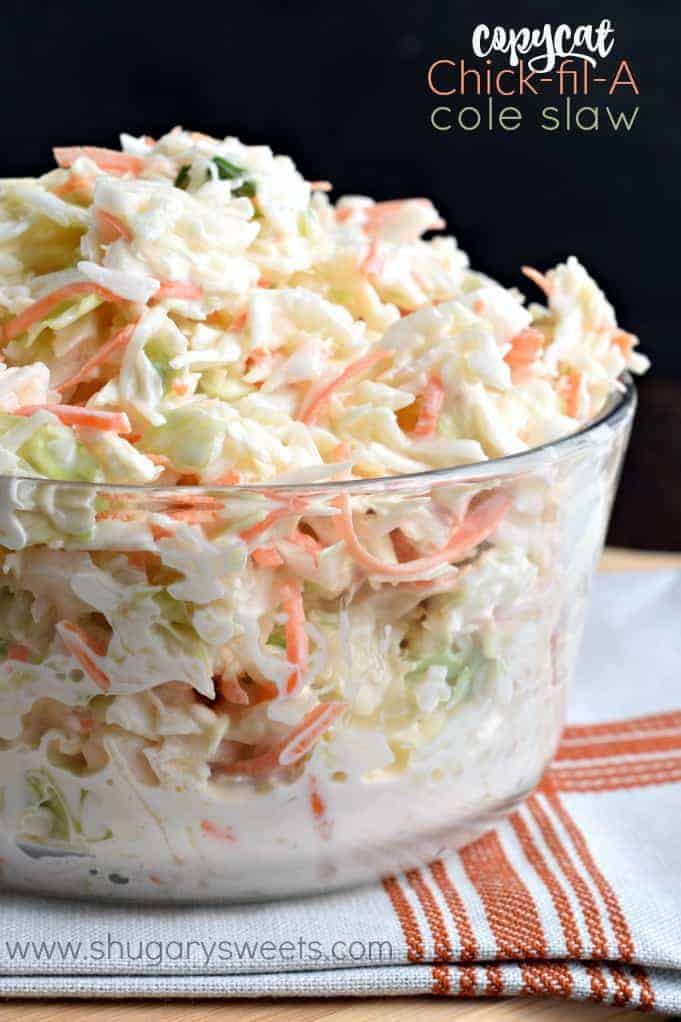 You know when you go out to a BBQ joint or a mom and pops restaurant and your meal is served with that sad little cup of coleslaw?
You didn't ask for it.
You're not paying for it.
And there is a really good chance it's going to end up in the trash at the end of your meal.
But the coleslaw from Chick-fil-A is different. It's delicious.
You need to order it as a side dish. It's optional. You choose it and pay for it!
Sadly, though, they made an announcement and it is no longer available.
Favorite Potluck Recipes: Macaroni Salad | Loaded Potato Salad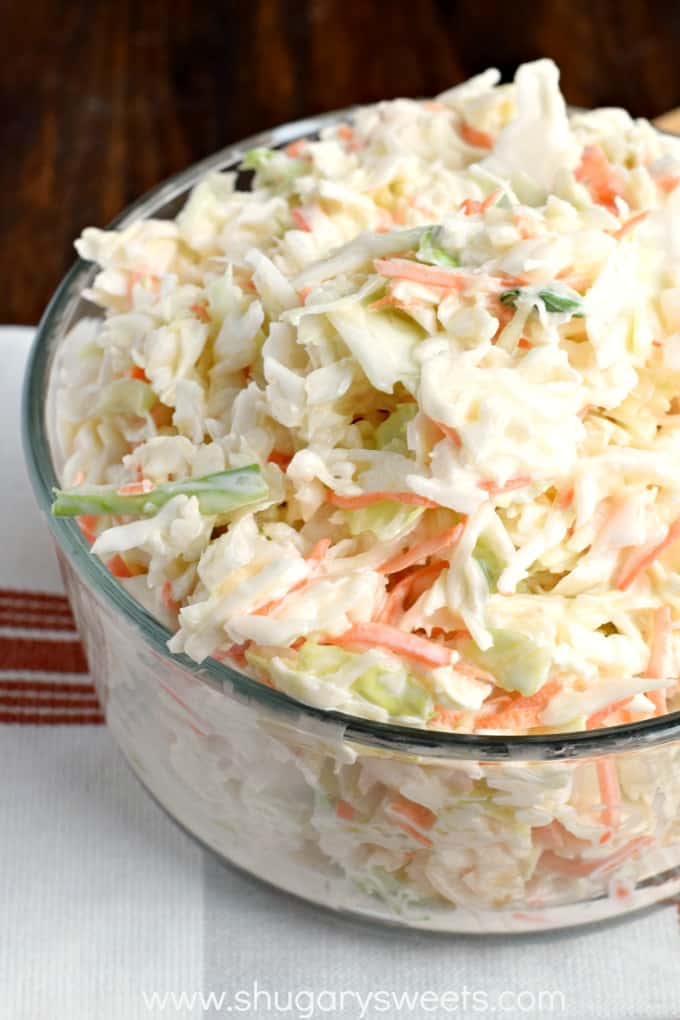 How to make the best Coleslaw Recipe
Fortunately, the kind people over at Chick-fil-A (seriously, no joke, it is their pleasure) have given the world their recipe.
So I made it, and loved it, and it tastes just like the original (well, I guess it IS the original). And thought I would share it with you in case you love coleslaw as much as I do! Here it is. in all it's original glory.
Step 1: Whisk together the mayonnaise, vinegar, sugar, dry mustard, and salt in a mixing bowl until smooth and creamy!
Step 2: Add in shredded coleslaw mix and fold over until completely coated.
PRO TIP: The Chick fil A coleslaw recipe calls for two bags of shredded cabbage and 1/4 cup shredded carrots. I bought shredded coleslaw mix instead! Huge saver.
Step 3: Cover and refrigerate 2 hours, or overnight. Serve and enjoy!
The flavor of this coleslaw is perfect. Not too sweet, not too vinegary…it's JUST RIGHT. Try it. You'll see.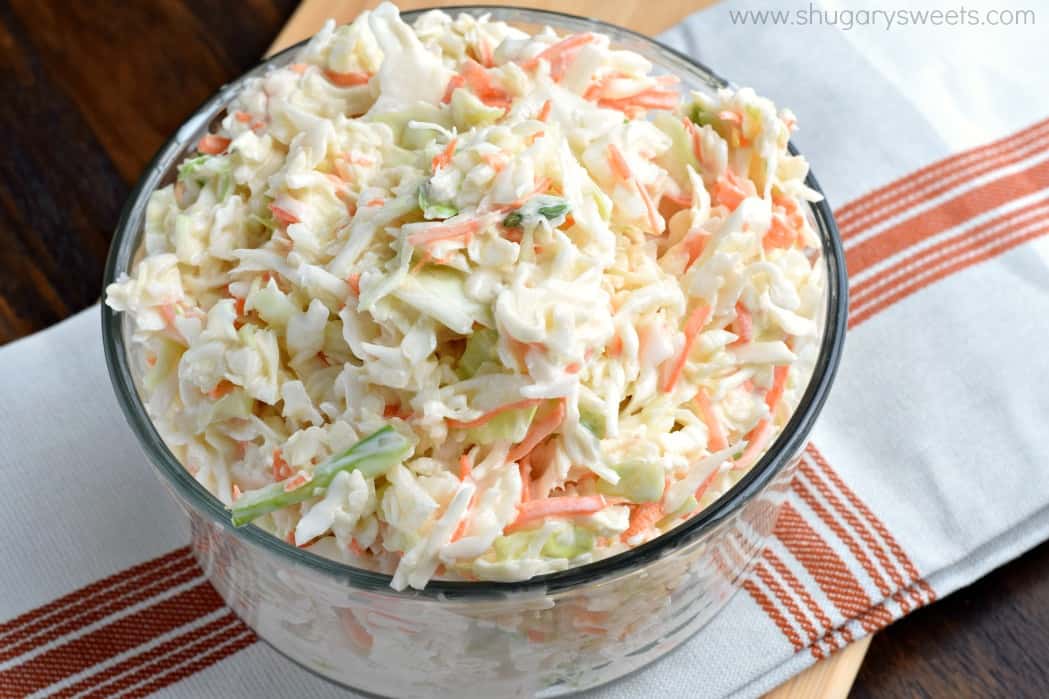 What you'll need for Coleslaw recipe:
If you want a quick glance at what's needed for today's recipe, look no further. For the printable recipe with measurements, scroll all the way down!
Coleslaw Ingredients:
Mayonnaise
White Vinegar
Granulated Sugar
Dry Mustard
Kosher Salt
Shredded Cole Slaw Mix
More Potluck Recipes:
Recipe originally published January 21, 2016
The BEST Copycat Chick fil A Coleslaw recipe. Creamy and zesty just like you expect it to taste!