Chick-fil-A Cole Slaw
If you're looking to make the very best coleslaw recipe, this copycat Chick-fil-A Cole Slaw is made for you!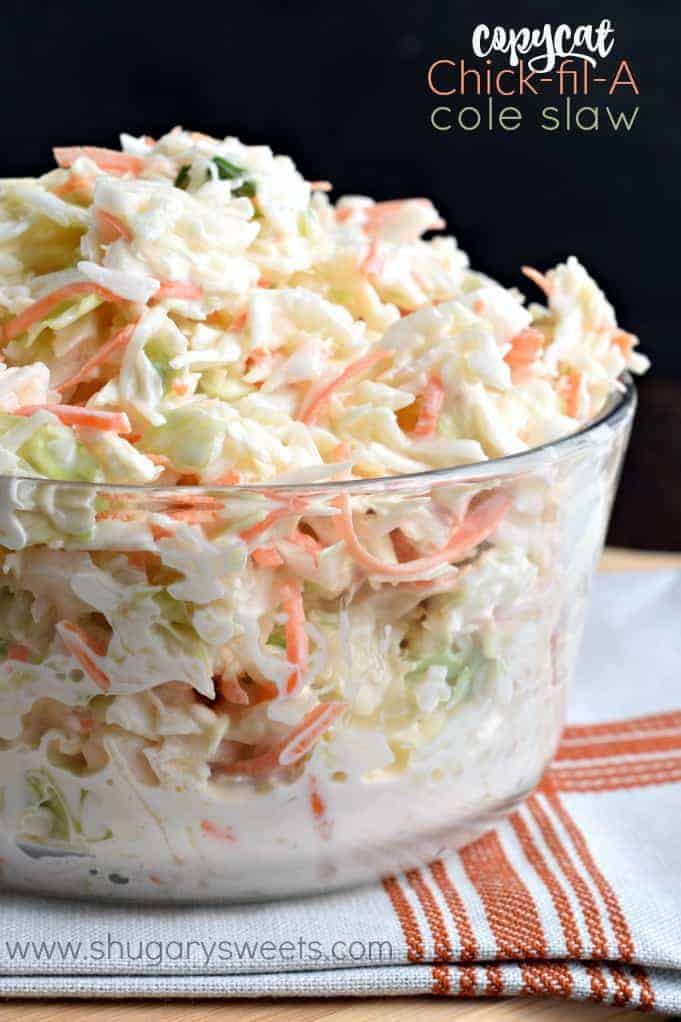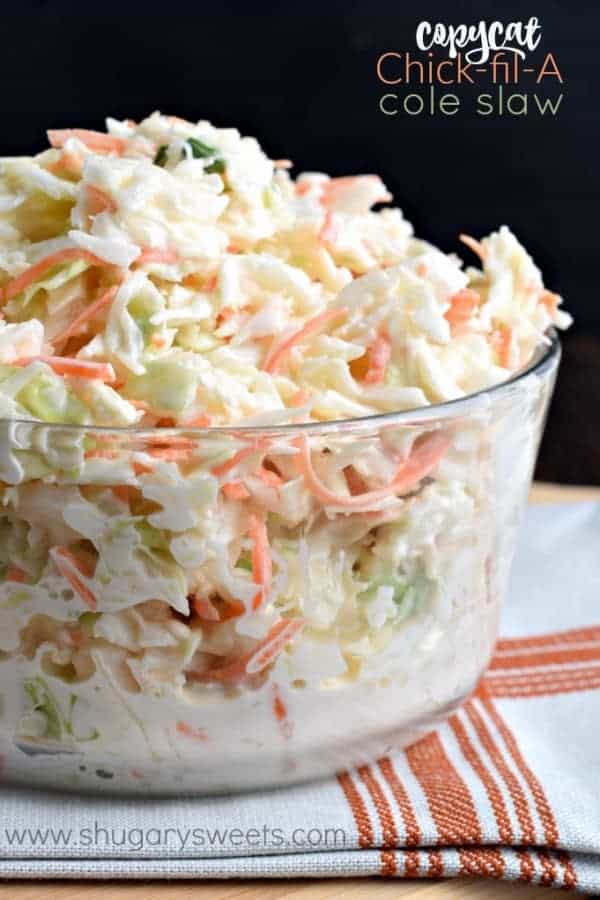 You know when you go out to a BBQ joint or a mom and pops restaurant and your meal is served with that sad little cup of coleslaw?
You didn't ask for it.
You're not paying for it.
And there is a really good chance it's going to end up in the trash at the end of your meal.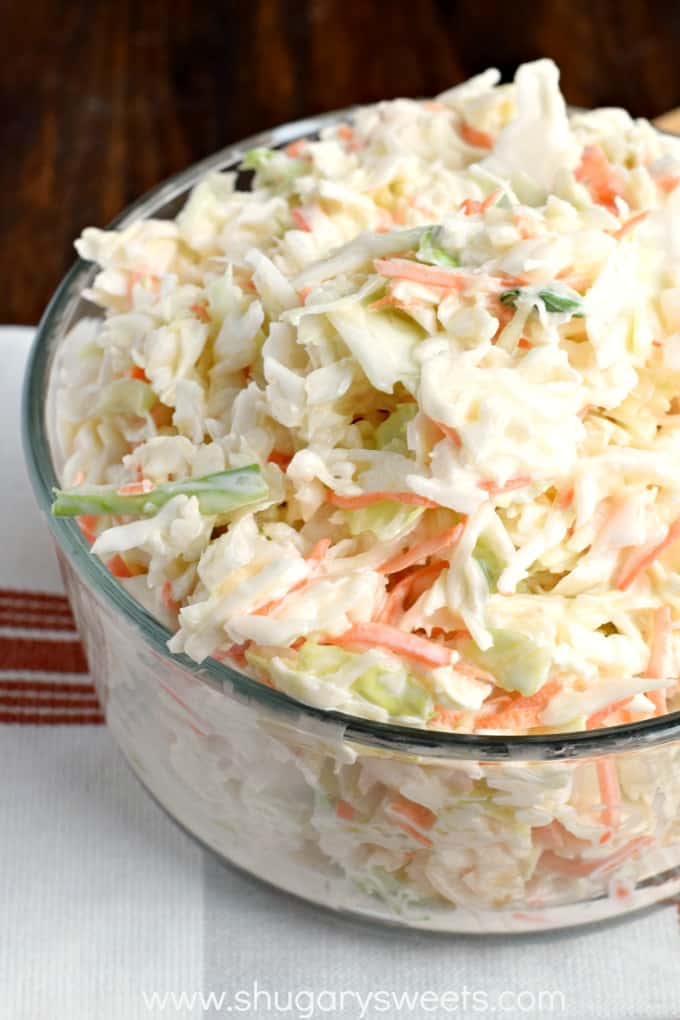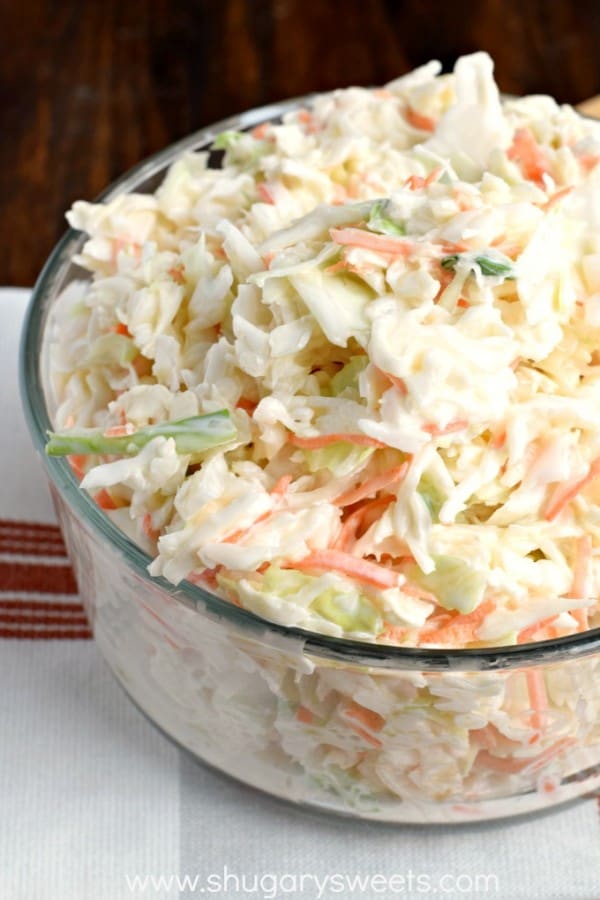 But the coleslaw from Chick-fil-A is different. It's delicious.
You need to order it as a side dish. It's optional. You choose it and pay for it!
Sadly, though, they made an announcement and as of this week it is no longer available.
Fortunately, the kind people over at Chick-fil-A (seriously, no joke, they are so kind) have given the world their recipe.
So I made, and loved it, and it tastes just like the original (well, I guess it IS the original). And thought I would share it with you in case you love coleslaw as much as I do! Here it is. in all it's original glory.
Well, kinda original. The recipe calls for two bags of shredded cabbage and 1/4 cup shredded carrots. I bought shredded coleslaw mix instead (1. my grocery store didn't sell shredded cabbage and 2. I wasn't about to hand shred…I mean, c'mon now).
The flavor of this coleslaw is perfect. Not too sweet, not too vinegary…it's JUST RIGHT. Try it. You'll see.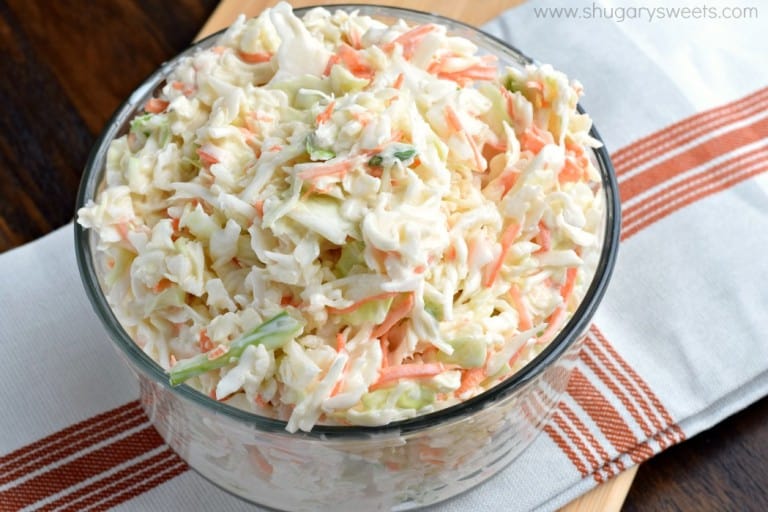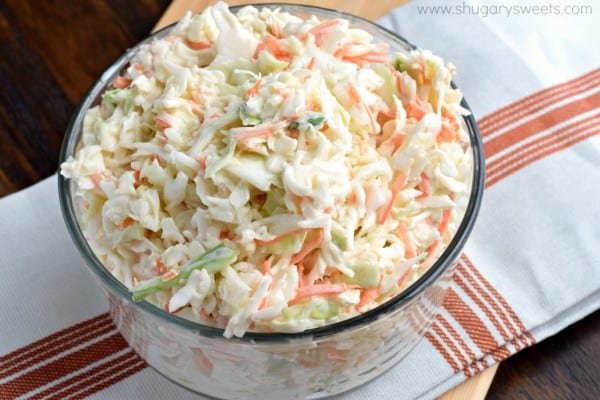 Connect with Shugary Sweets! Be sure to follow me on my social media, so you never miss a post!
Facebook | Twitter | Pinterest | instagram
Yield: serves 6-8
Chick-fil-A Cole Slaw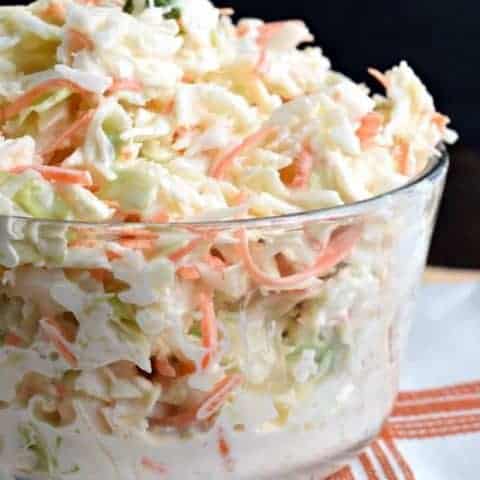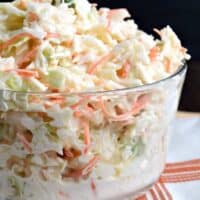 Prep Time
2 hours
5 minutes
Ingredients
1 cup mayonnaise
4 tsp white vinegar
1/4 cup granulated sugar
1/4 tsp dry mustard
1/4 tsp kosher salt
2 bags (14 oz each) shredded cole slaw mix
Instructions
In a large mixing bowl, whisk together the mayo, vinegar, sugar, dry mustard, and salt until smooth.
Add in shredded cole slaw mix and fold over with spatula until completely coated. Cover and refrigerate 2 hours, or overnight.
Serve and enjoy!
If you love Cole Slaw I think you should serve it with this: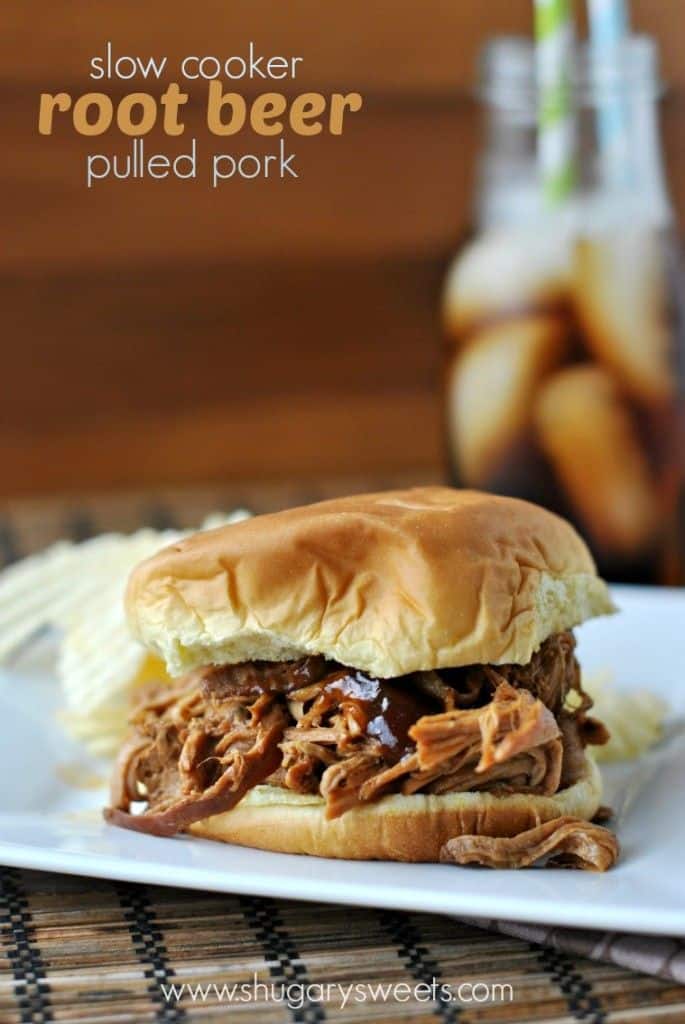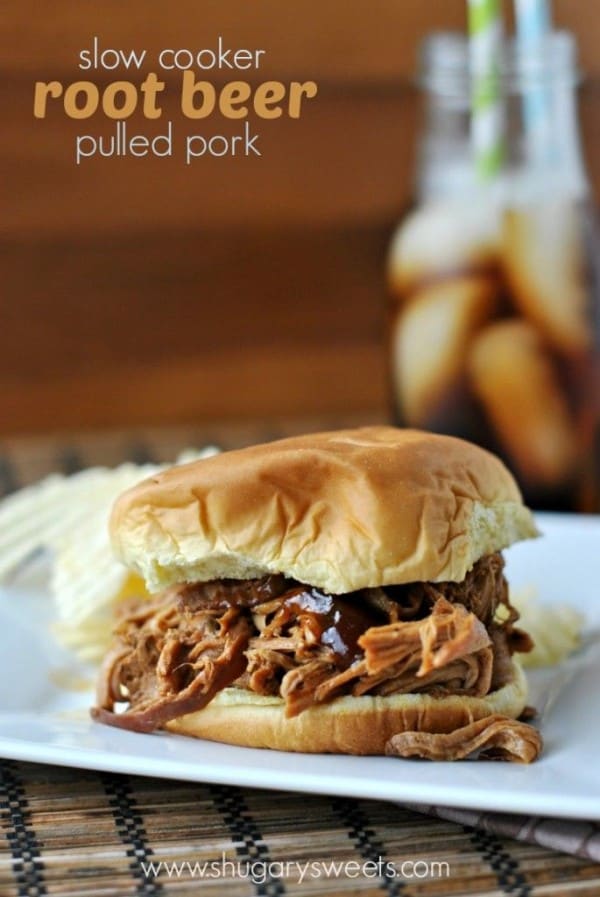 Root Beer Pulled Pork: all pork sandwiches should be served with a side of cole slaw!
Here are a few of my favorite "other" salads: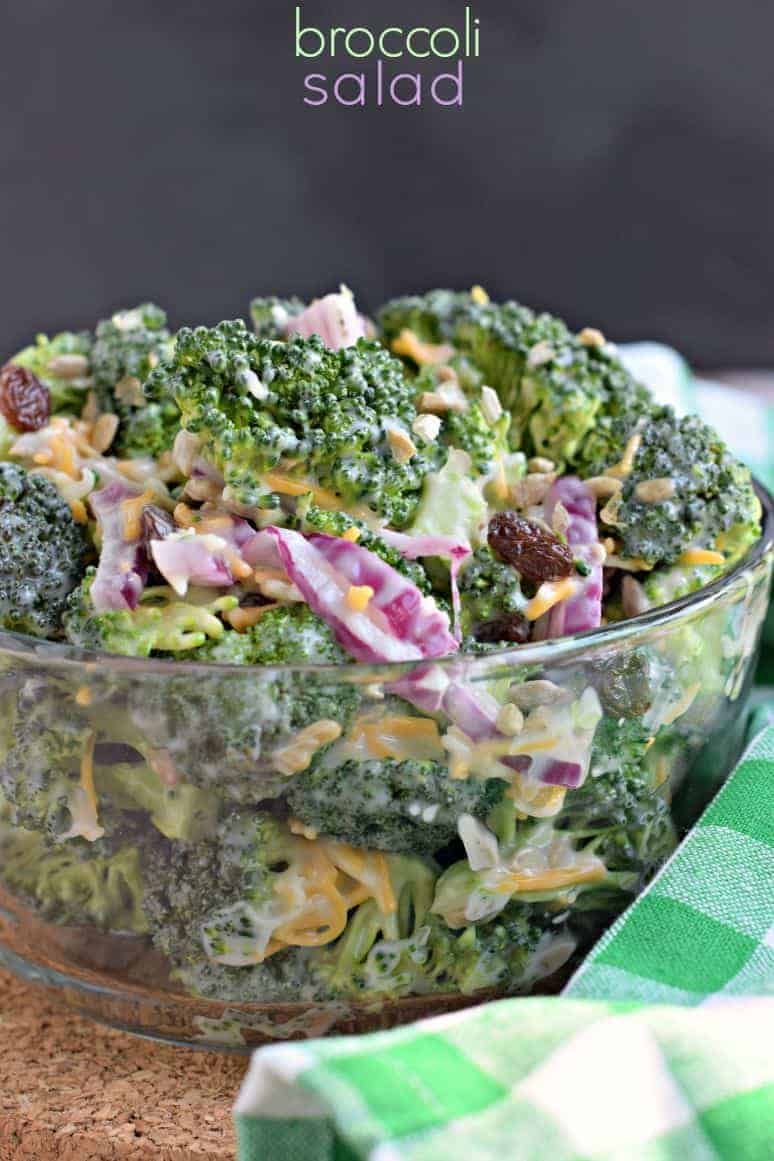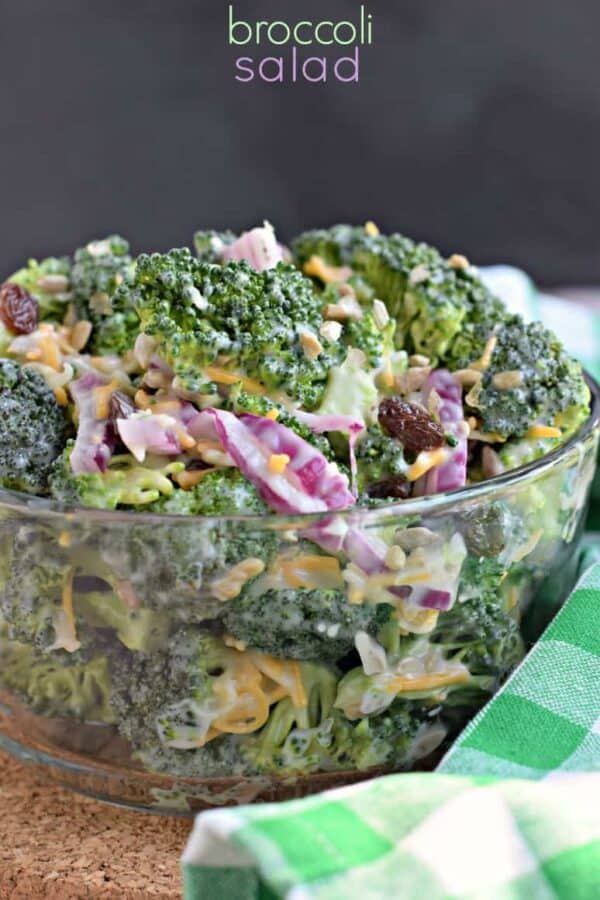 Broccoli Salad: one of my favorite potluck dishes!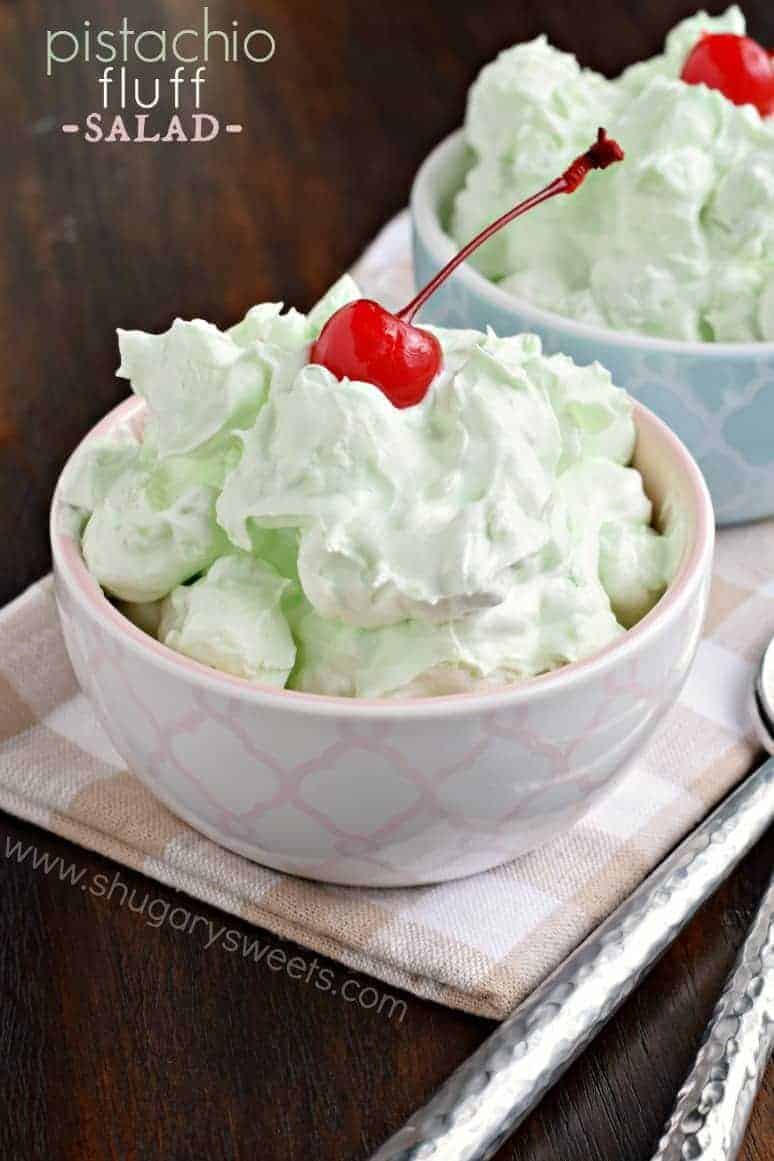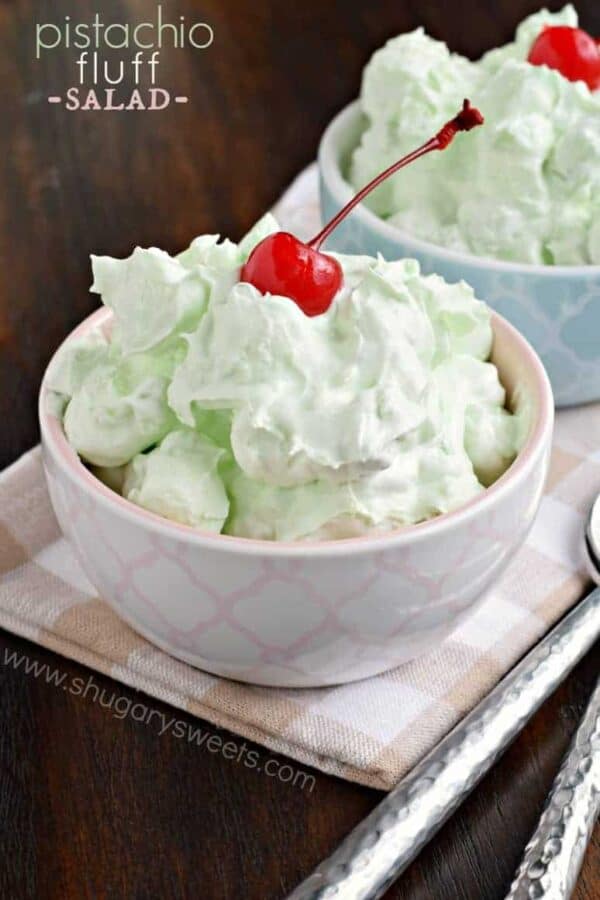 Pistachio Fluff Salad: the perfect sweet "salad" to go with your dinner!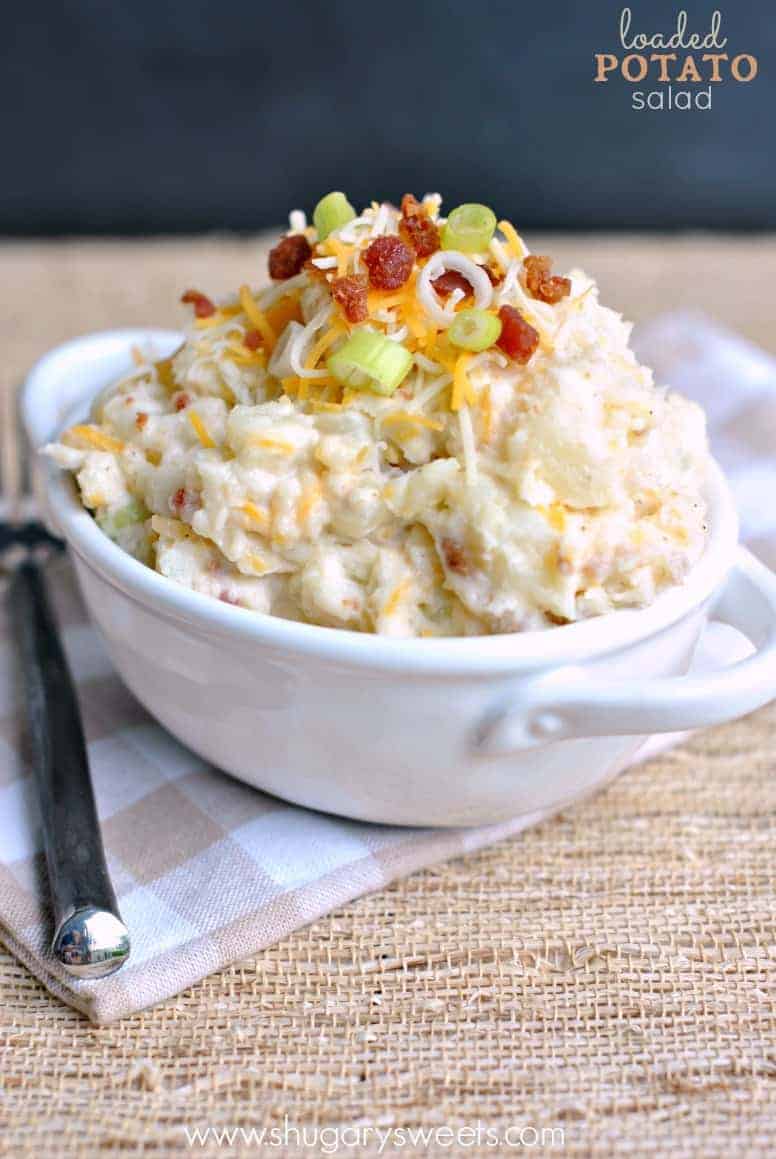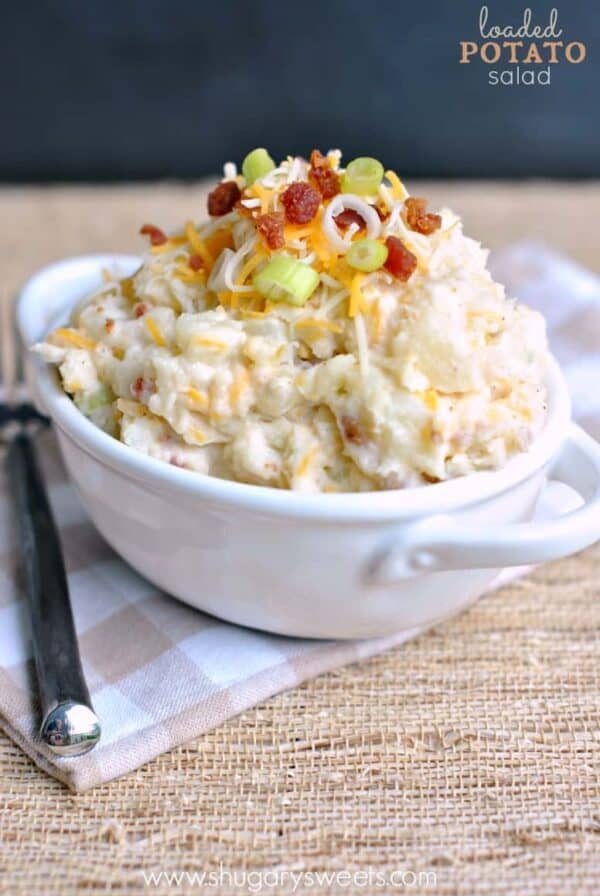 Loaded Potato Salad: looking for the perfect potato salad recipe? Here you go!
If you love today's Cole Slaw recipe, here are a few more recipes you may enjoy: