Make copycat KFC Coleslaw that's better than the original! Everyone's favorite fried chicken side dish is easy to replicate at home. This fresh coleslaw has a tangy buttermilk dressing that keeps you coming back for more.
Love to replicate restaurant dishes at home? Us too. Check out this Panera Macaroni and Cheese for another copycat favorite! Or give our chick-fil-a coleslaw recipe a try too!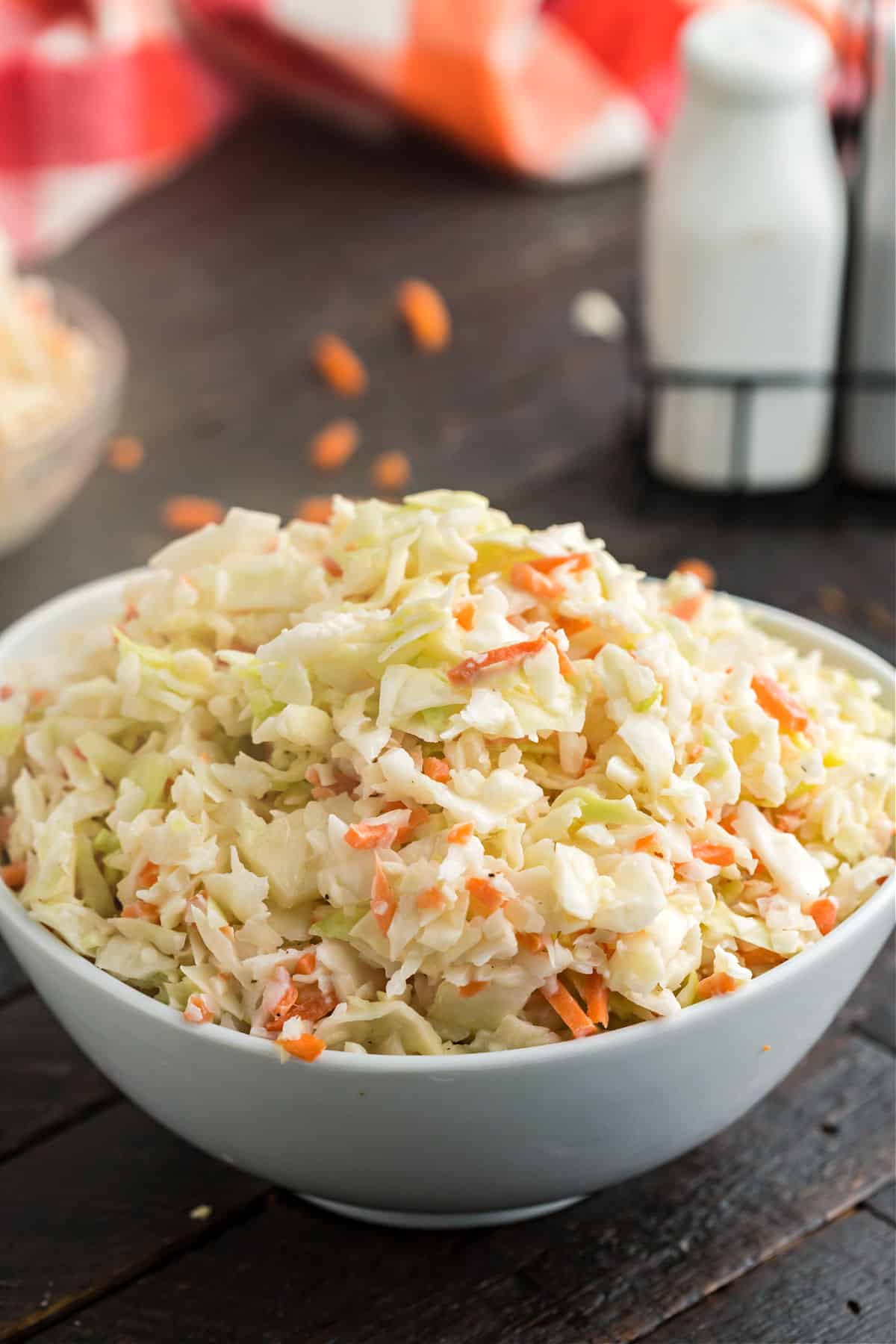 Why this Recipe is Best
We tested and tasted and tested again to bring you the BEST homemade version of the Kentucky Fried chicken chain's famous slaw. This side dish is a sure fire hit for any barbecue or summer picnic.
The coleslaw is made with real mayonnaise
Fresh carrot adds pop of color and crunch.
It has the perfect balance of creamy and tangy flavors
This tastes just like authentic KFC Coleslaw.
Ingredient Notes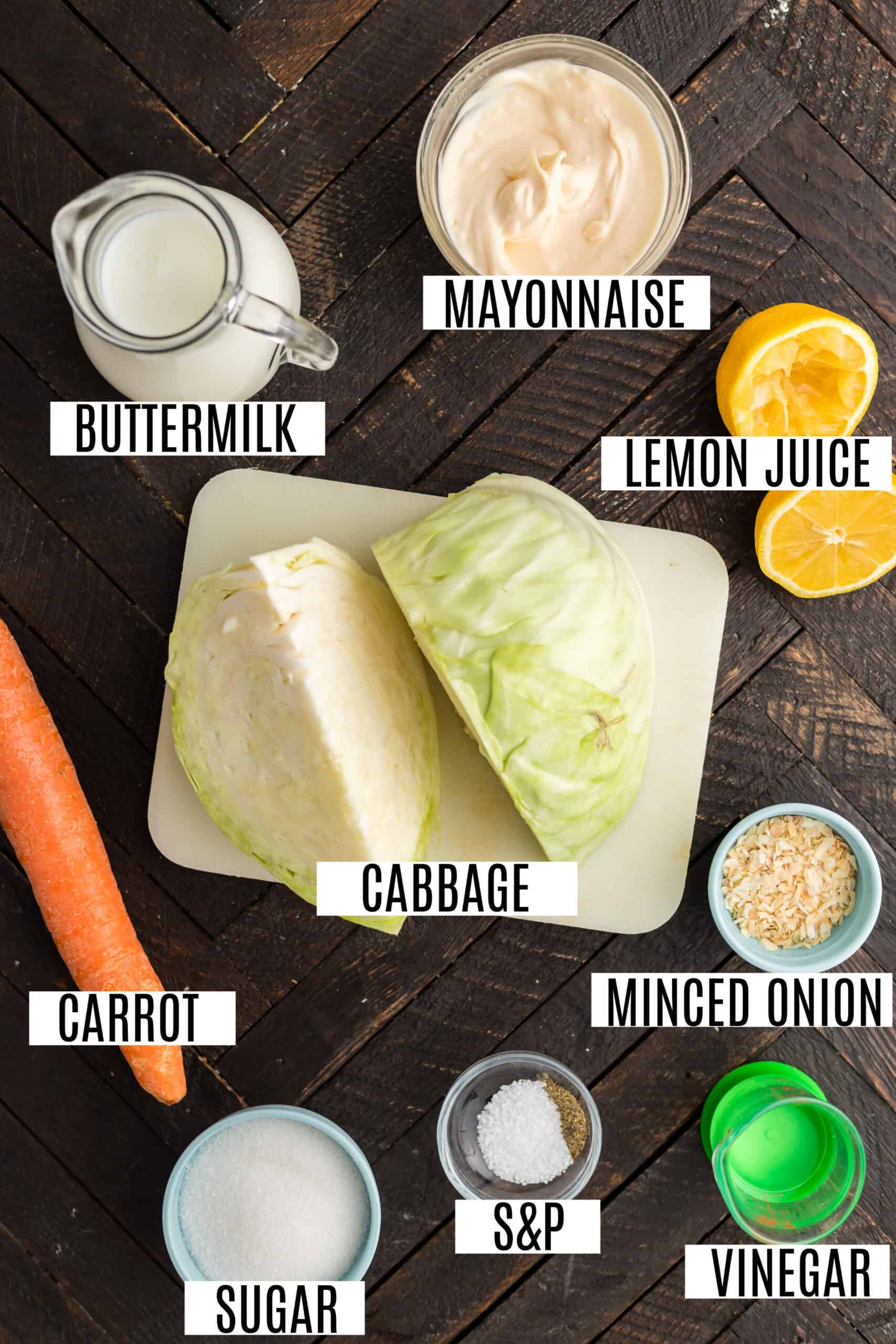 Carrot. I like to buy a whole carrot and shred it myself. Store bought shredded carrots tend to dry out and use their flavor quickly.
Cabbage. Just like the carrot, I recommend buying whole heads and shredding yourself.
Buttermilk. My homemade buttermilk substitute can be used.
Mayonnaise. Use real full fat mayo (not miracle whip) for best flavor.
Easy Instructions
STEP 1. Shred the carrot and cabbage.
Pulse the carrot and cabbage in a food processor until they form rice-sized pieces. Transfer to a large mixing bowl.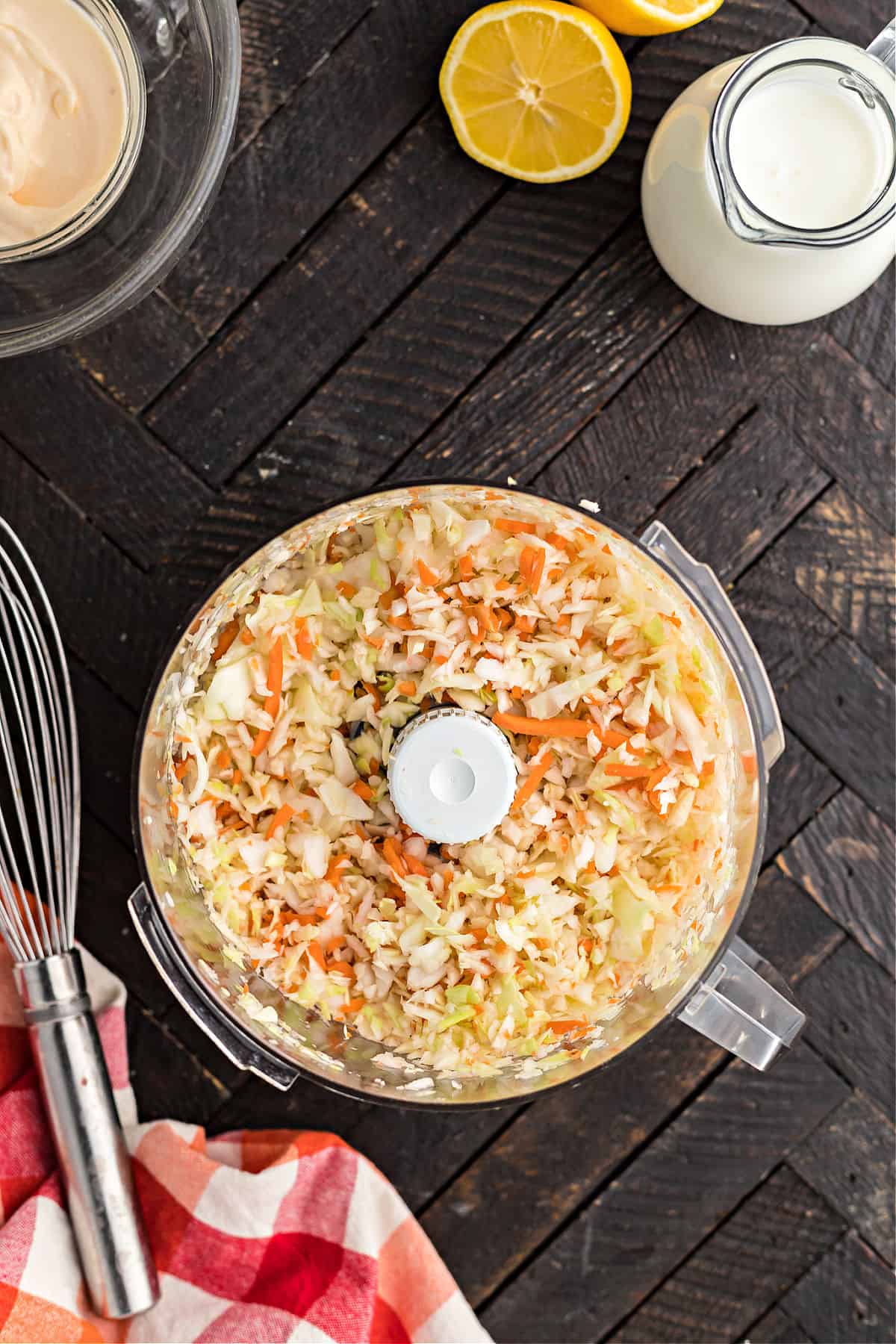 STEP 2. Mix dressing
Whisk together the buttermilk, mayonnaise, sugar, minced onion, lemon juice and vinegar. Pour dressing over the cabbage and carrots and toss.
STEP 3. Chill
Cover the bowl and chill coleslaw for 2 hours before serving.
Tips and Tricks
Serve cold. KFC coleslaw tastes best straight from the fridge!
Don't rush the marinating. Leaving the slaw in the fridge for at least 2 hours helps the flavors fully develop and combine.
Storing. Store prepared KFC coleslaw in the fridge and enjoy within 2 days for best freshness.
Serve on a bun with root beer pulled pork!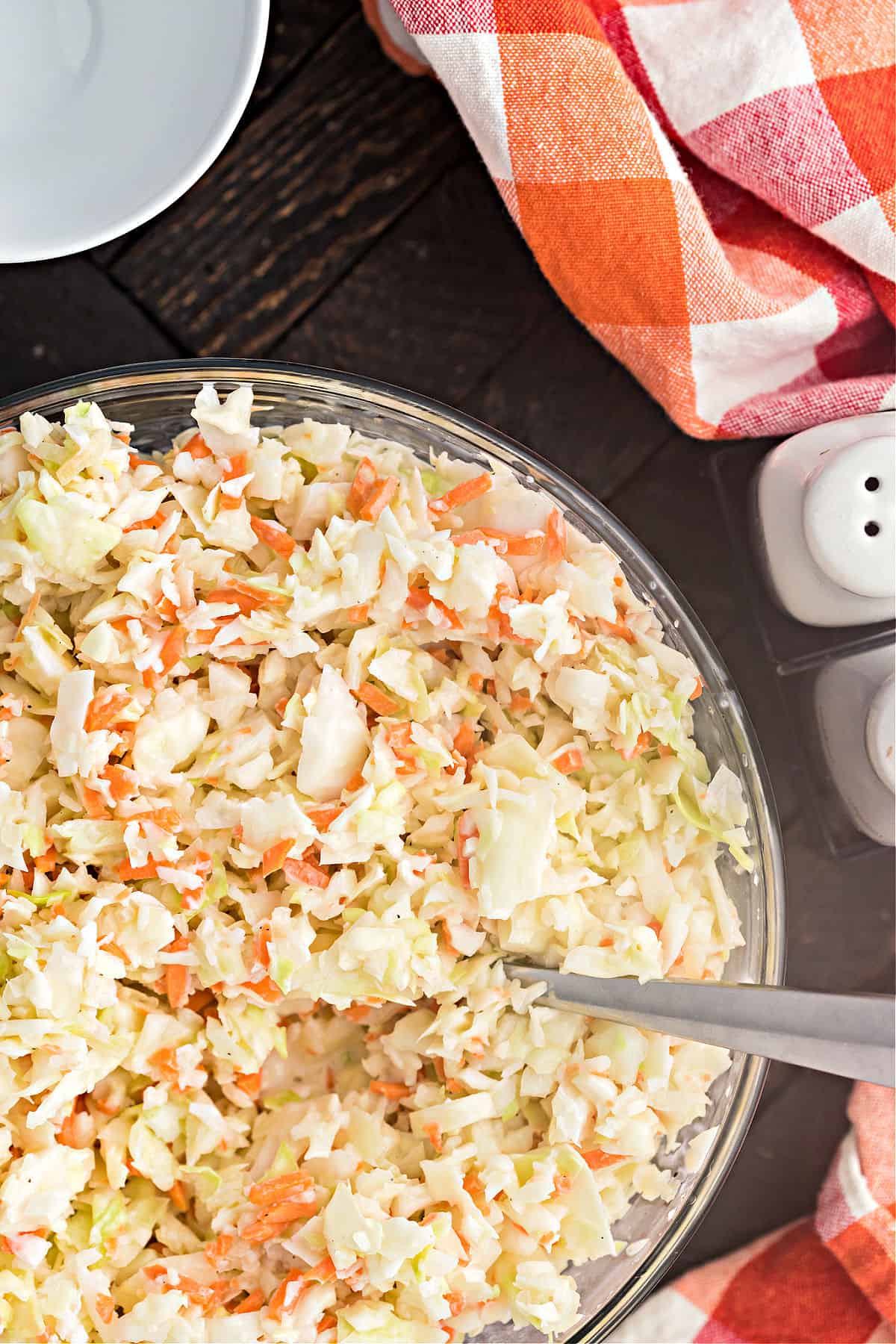 Recipe FAQS
How far in advance can I prepare this coleslaw?
I recommend making the coleslaw between 2 and 8 hours in advance for best results. The slaw will still taste good after 8 hours but the veggies won't be as crunchy.
How long can coleslaw sit out at room temperature?
Coleslaw can be left out at room temperature for about 2 hours. After that, it should be placed in the refrigerator to keep from spoiling.
If you're serving this outside in the summer or have a very warm house, I wouldn't leave it out for more than an hour.
More Potluck Recipes
Easy to make, quick to assemble and oh-so-tasty, KFC Coleslaw is the best! You'll love this copycat KFC recipe served with any chicken dinner.