Many recipes call for buttermilk, and there is no doubt that buttermilk deepens the flavor and richness of the recipes that call for it. This is the best Buttermilk Substitute you'll need.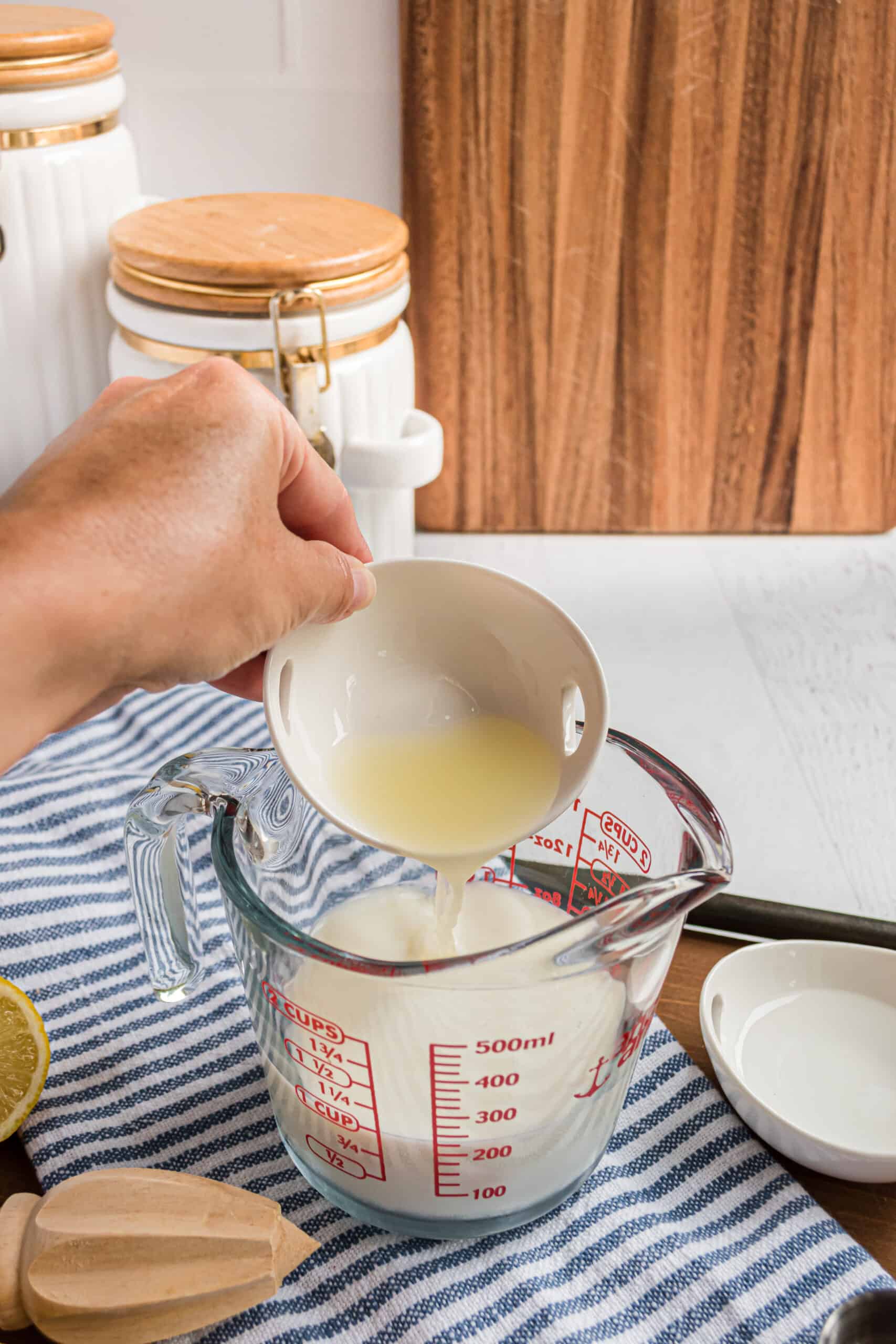 What is buttermilk?
Traditionally buttermilk is the stuff leftover from making butter. However, nowadays buttermilk is usually made using a mix of lactic acid bacteria and regular pasturized milk.
If you do buy buttermilk and it expires, don't throw it away! Buttermilk can last for 1-2 weeks beyond the date on the carton and, if used in cooking or baking, can even be used beyond that point.
How many times have you decided to make a recipe that included buttermilk in its ingredients and you didn't have any on hand?
Buttermilk pancakes and buttermilk brownies are two of my most popular recipes! Don't be caught unprepared!
What can I use in replace of buttermilk?
Did you know even though you didn't have buttermilk, you probably had the ingredients to make some?
In order to make buttermilk, you just need a couple of simple ingredients.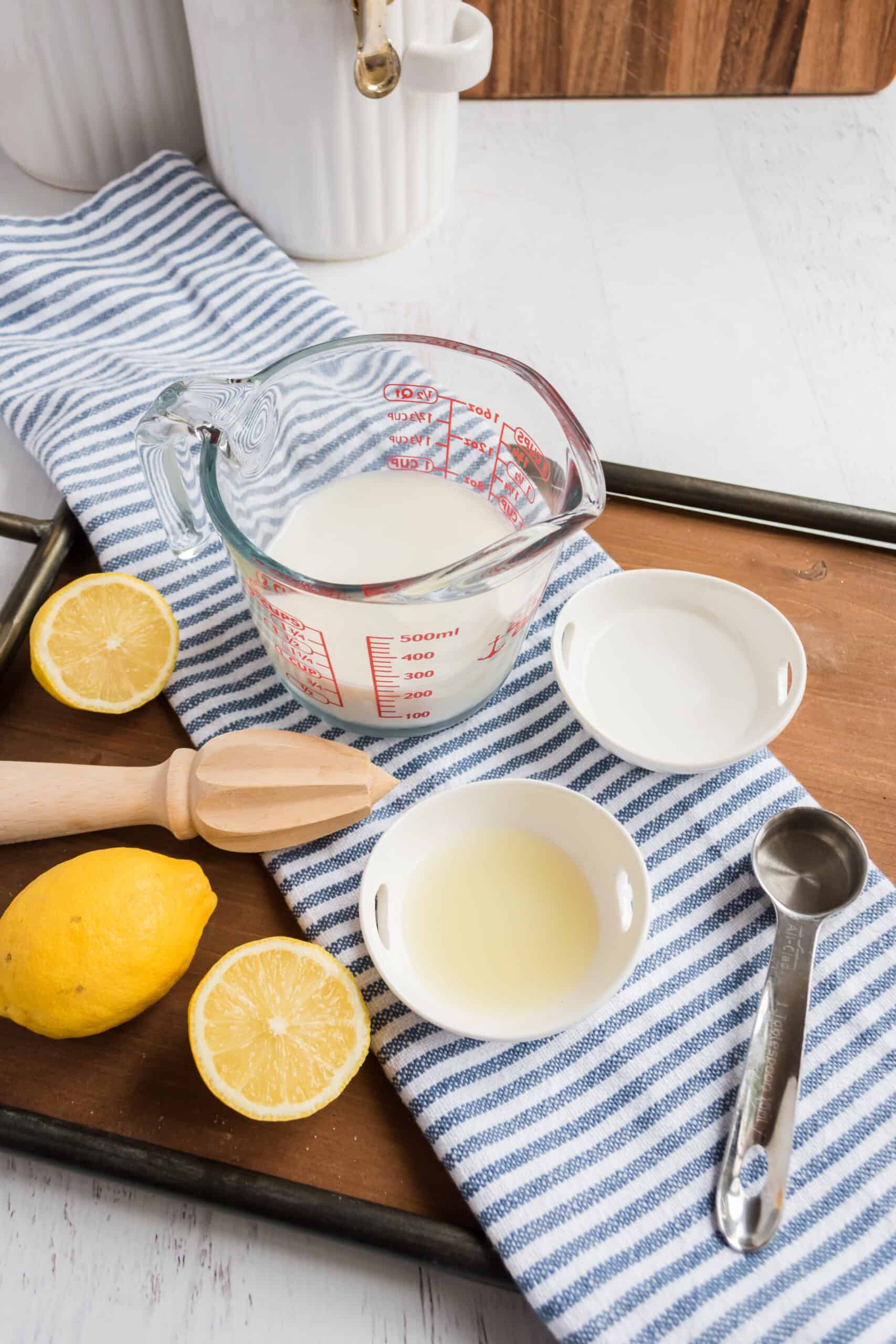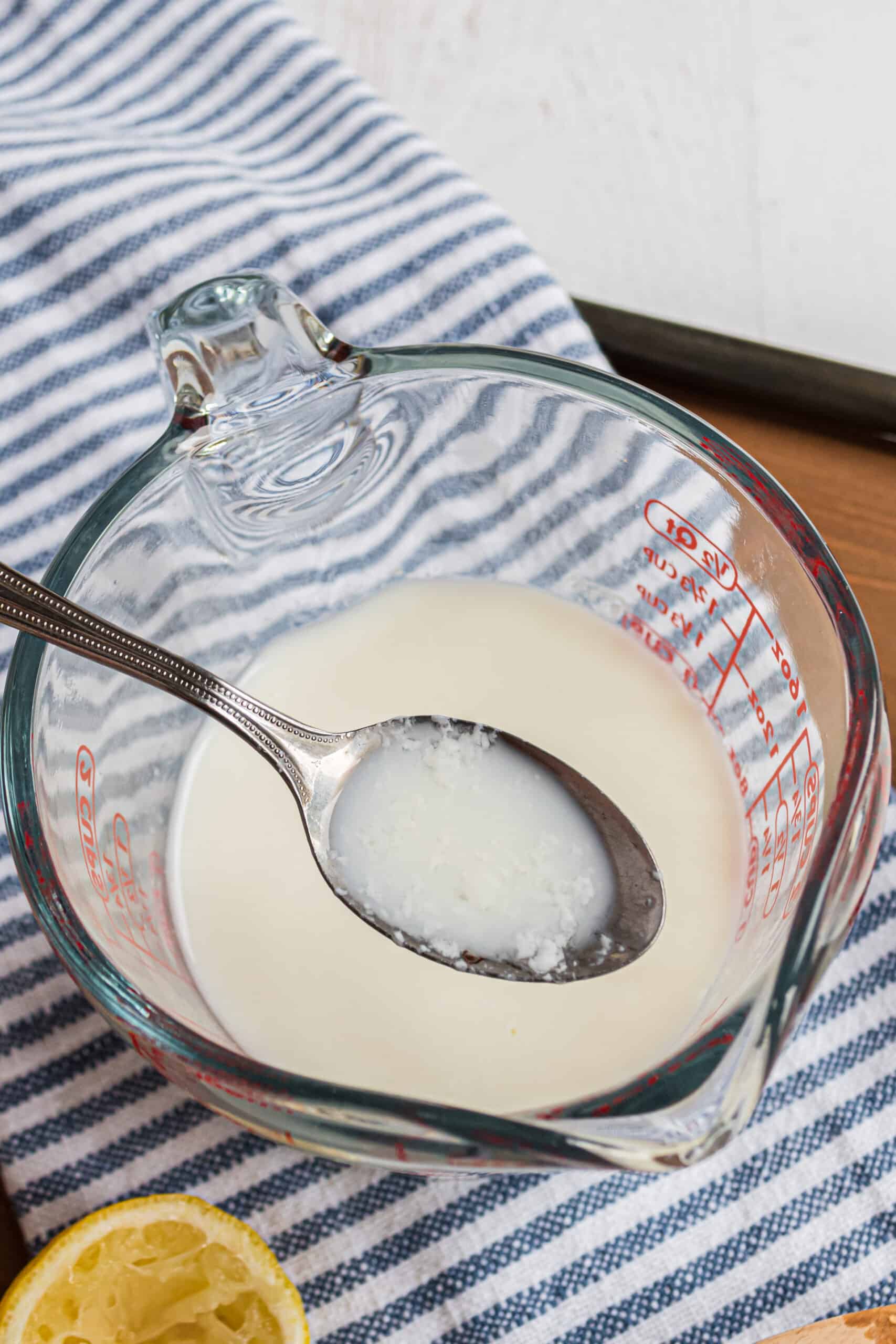 Milk and Lemon Juice
1 T lemon juice
1 C T 2% milk or whole milk
In a measuring cup, add one cup of regular milk and 1 tablespoon of lemon juice. Stir and let the mixture sit for about 10 minutes.
At the end of that time, you will see the milk begin to curdle.
Use in any recipe as you would buttermilk.
Milk and Vinegar
1 T white vinegar or cider vinegar.
1 C 2% milk or whole milk
Stir vinegar and milk together and let sit for 10 minutes. Use as you would buttermilk.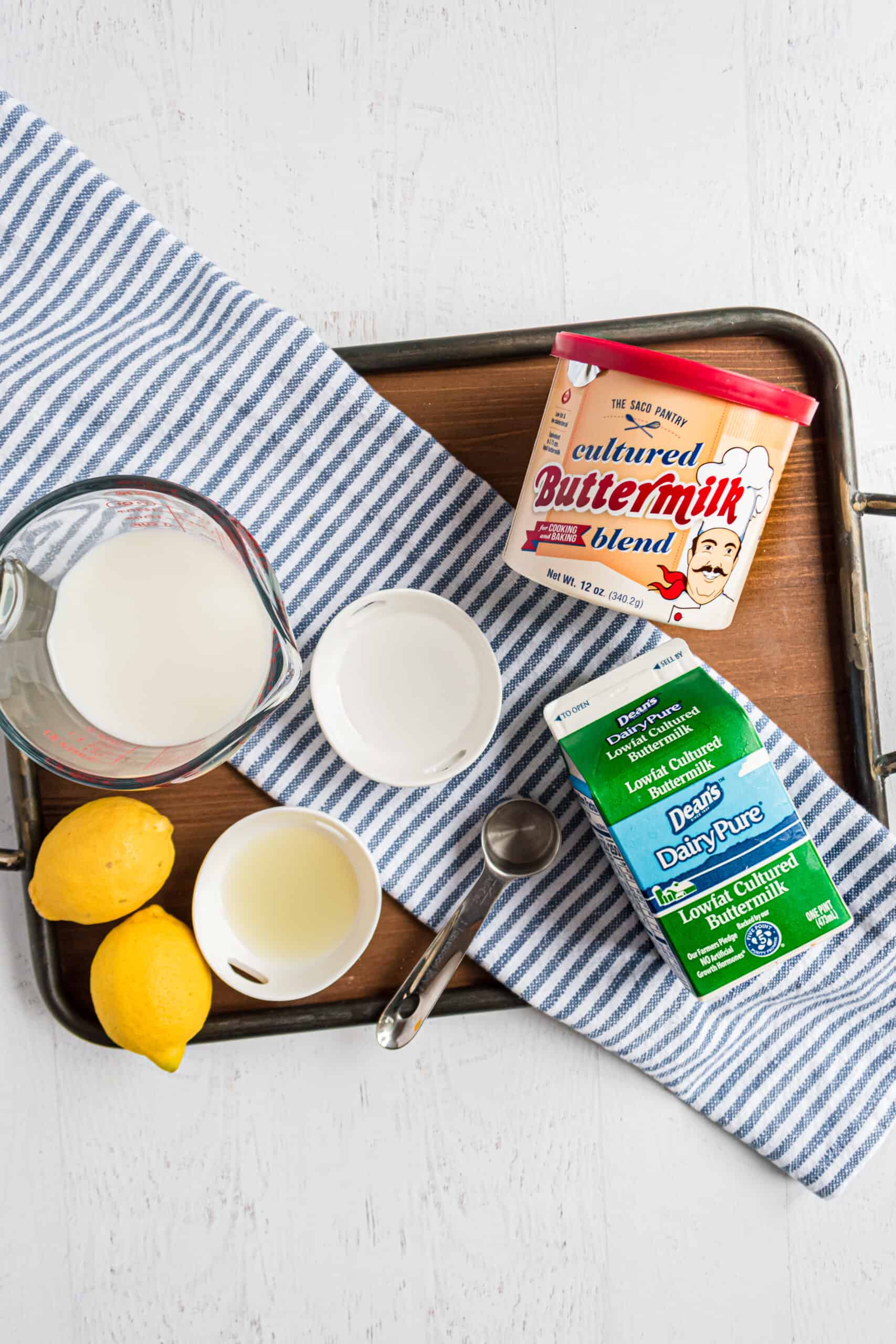 More Substitution Options
For one cup of buttermilk:
Substitute 1 cup plain Greek yogurt
3/4 cup sour cream plus enough water to equal 1 cup
1 cup milk with 1 3/4 tsp cream of tartar. Whisk and let stand until curdled.
Powdered buttermilk. I keep a canister of this in my refrigerator at all times.
Recipes using Buttermilk