Lemon Cheesecake Bars: layers of cookie crust, lemon cheesecake and lemon cookie bars! One of the most delicious desserts ever, you won't be able to stop eating these!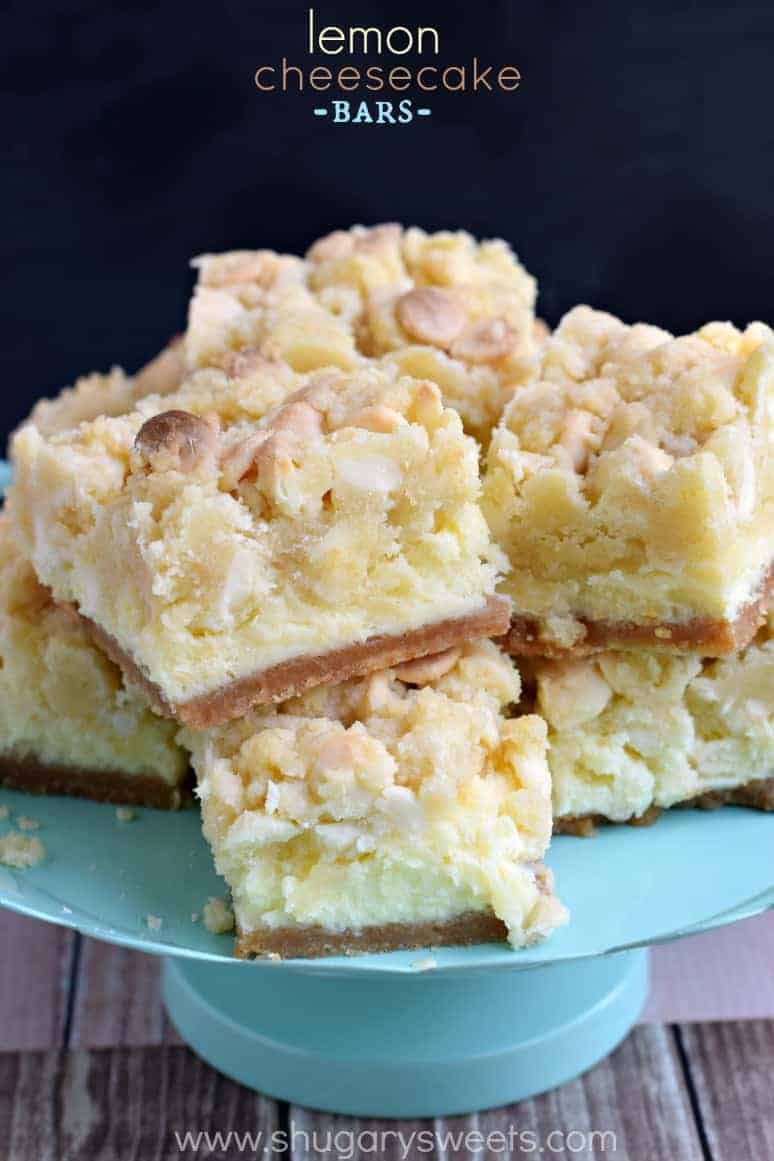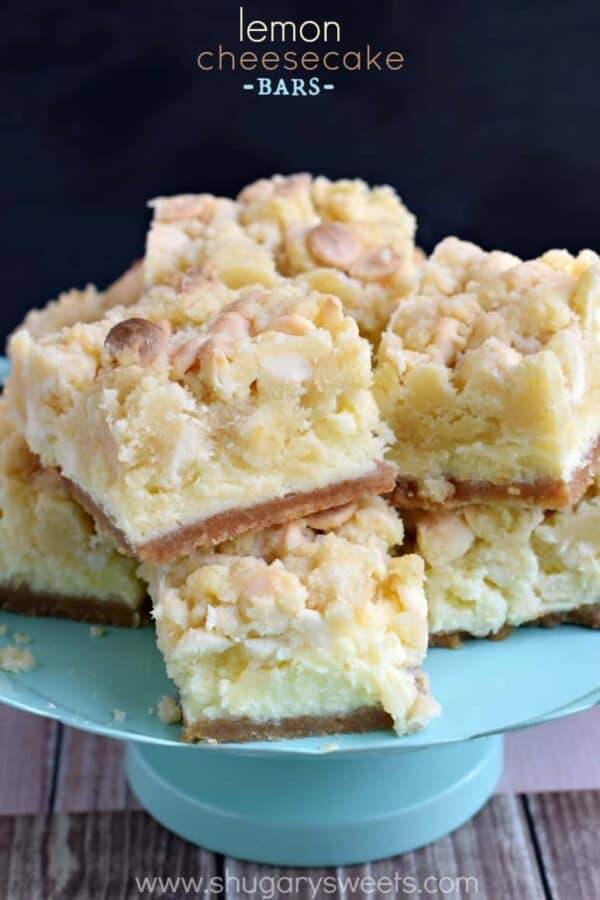 Click HERE to save recipe to Pinterest!
If any of you follow my blog for new updates, you may have noticed last week I dropped to only two new recipes. I meant to share these Lemon Cheesecake Bars on Thursday…but I was curled up in a ball crying in the corner.
You see. As excited as I am that my son has plans for his post high school life…it also terrifies me. I have mentioned before that he is heading off to Marine boot camp this summer. Well, we found out his date has moved up and it's 3 weeks away.
I just want to hold and protect him forever. But you see, that's the switch that happened. I've spent the past 18 years loving him, helping him learn and grow into the man he is today. 18 years of protecting him.
Now, he is the one who is leaving the nest to protect ME. And you. I'm so extremely proud and humbled by this thought. So bear with me the next few weeks as I am sure to be a mess of emotions!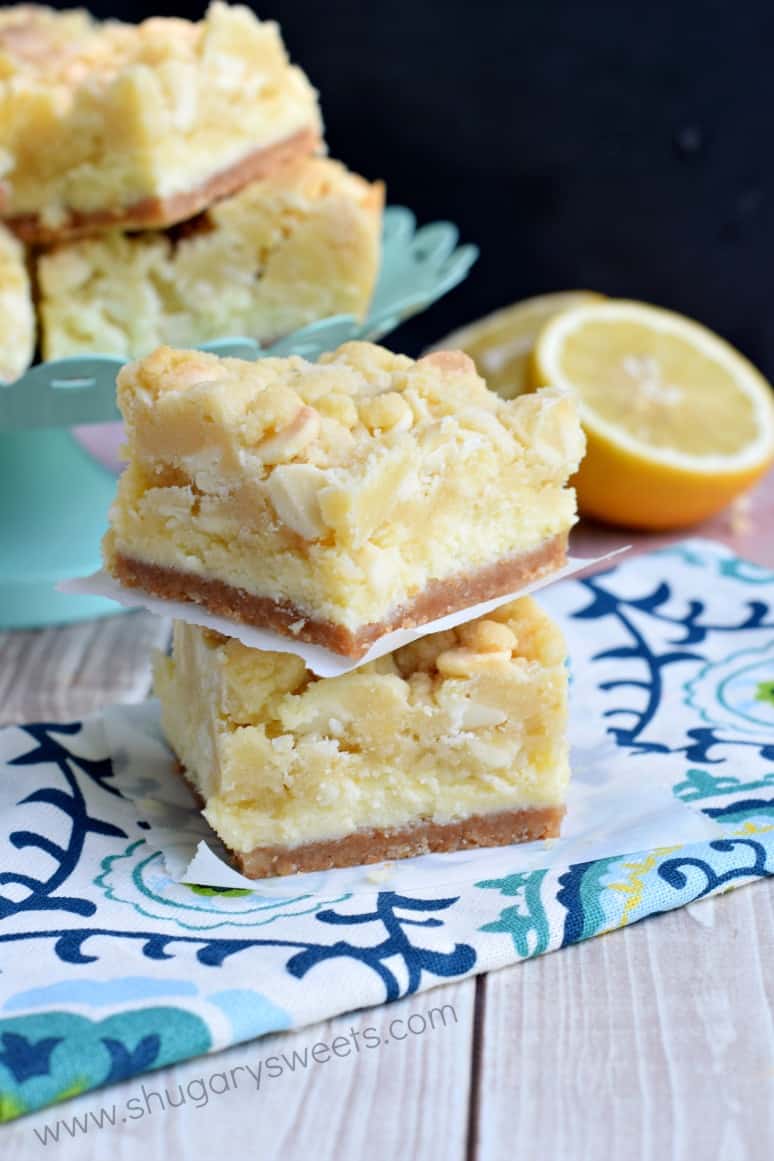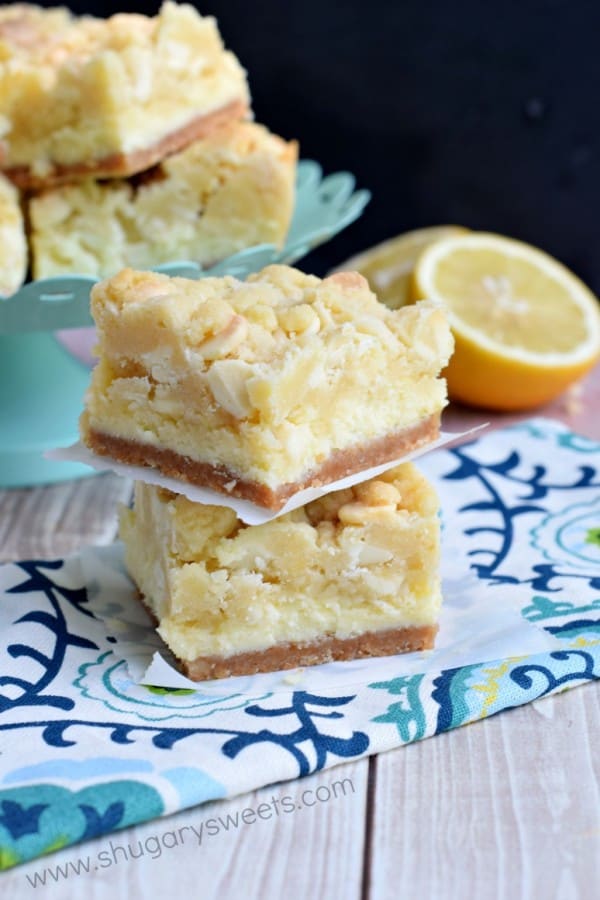 You know what helps? Yep. Eating my emotions. I'm that kind of person. And these Lemon Cheesecake Bars are here for me when I'm feeling sad and scared. And after I've eaten the entire batch, I guess I just need to make some more, right?
Last month I proclaimed these Snickerdoodle Cheesecake Bars one of the best desserts I've ever made. And now I went and made them with a lemon twist. Which is pretty much my favorite flavor treat…I adore LEMON desserts. So I'd like to amend my previous statement and declare these Lemon Cheesecake Bars THE BEST DESSERT EVER MADE.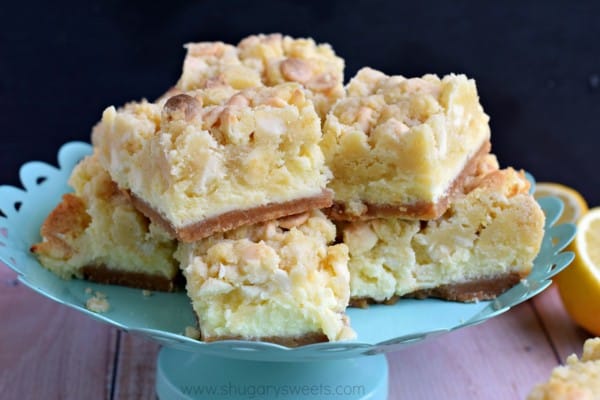 I'm totally losing credibility with you guys. Right? But, before I lose you. Make these. Then you'll trust me again!!
If you're looking for the best Lemon Bars with Shortbread Crust, this one is it. Easy cookie crust with a sweet and tangy lemon filling and lemon glaze, topped with powdered sugar!
Here are some more Cheesecake Bars you're sure to enjoy!!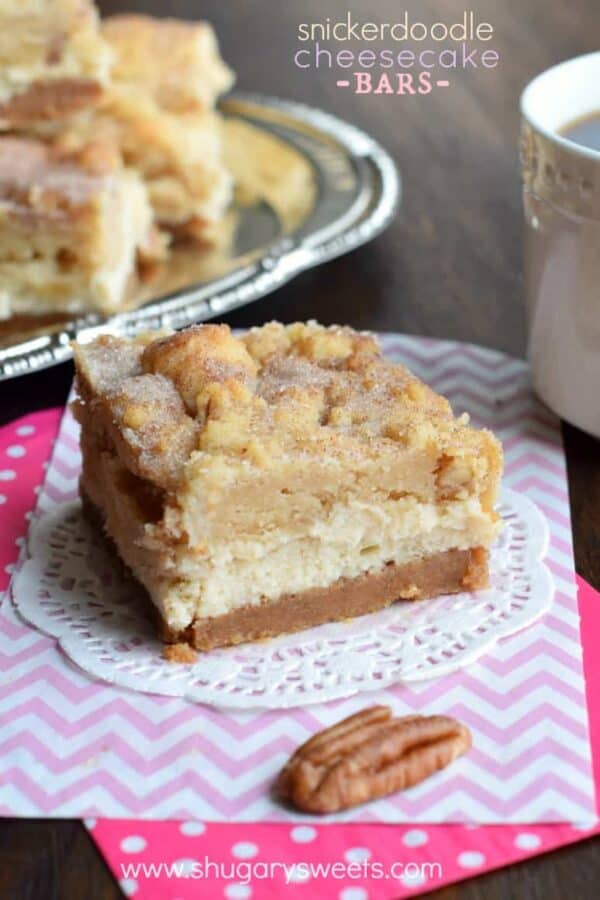 Snickerdoodle Cheesecake Bars: a sweet and salty crust topped with a divine cinnamon sugar cookie!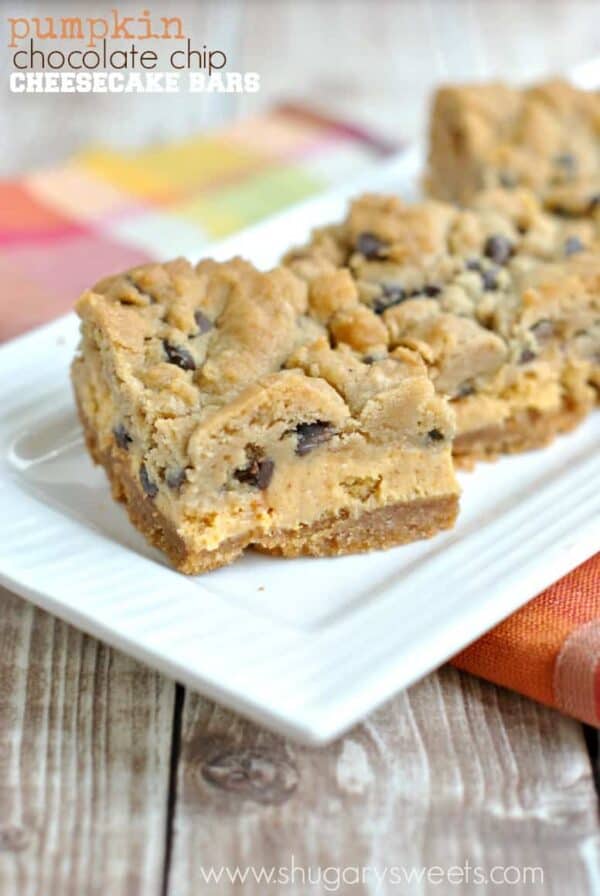 Pumpkin Cheesecake Bars: the pumpkin cheesecake filling with the chocolate chip cookie is perfect ANY time of year!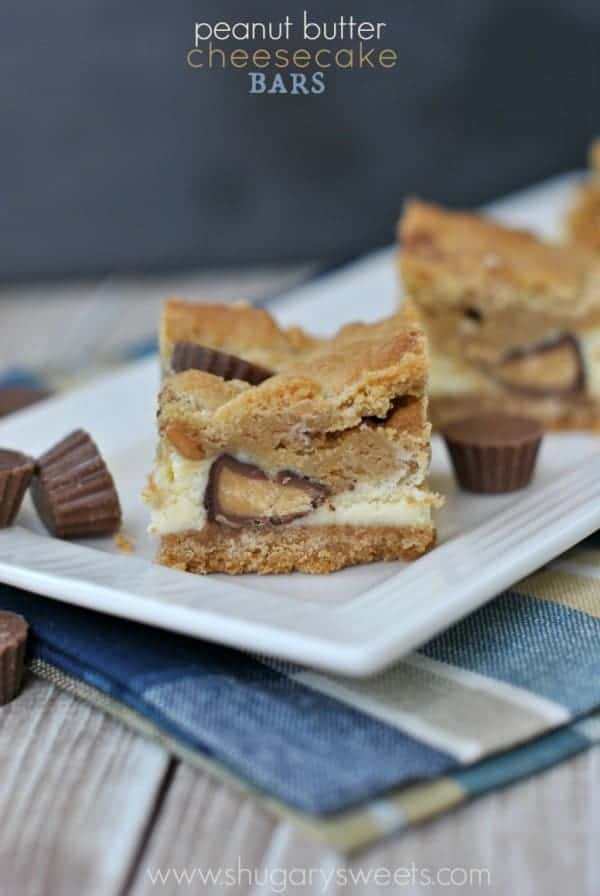 Peanut Butter Cheesecake Bars: a peanut butter cookie with extra Reese's gives this cheesecake bar a decadent twist!
I created a fun little group on facebook and I'd love for you to join in! It's a place where you can share YOUR favorite recipes, ask questions, and see what's new with Shugary Sweets (so that you never miss a new recipe)! If you'd like to check it out, you can request to join HERE.
Connect with Shugary Sweets!
Facebook | Twitter | Pinterest | instagram
MORE Lemon Desserts
Lemon Cheesecake Bars recipe and video tutorial:

Today's recipe for Lemon Cheesecake Bars was originally published on Shugary Sweets on June 22, 2015 and has been republished in August 2018.
See the recipe Lemon Cheesecake Bars on YouTube