Easy Homemade Lemon Curd
Making your own Lemon Curd is actually quite simple! This easy, homemade recipe from Alton Brown is delicious!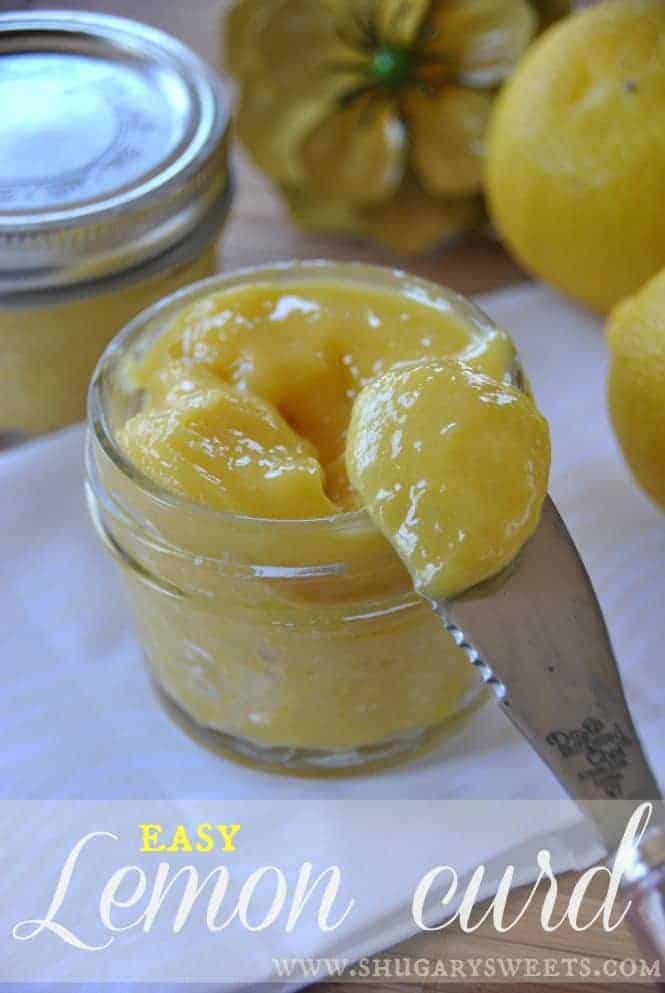 A couple weeks ago I had to make dozens of vanilla bean cupcakes for an order. Which left me with 15 egg yolks. I've thought about making my own lemon curd in the past, but thought it sounded like a difficult thing to do. I mean "LEMON CURD" sounds like something I would never attempt myself. Let alone eat.
Last year though I made some homemade cheesecake bites and bought a little jar of lemon curd. On a whim. I topped the cheesecake bites with the storebought lemon curd and a raspberry.
I was sold. Lemon curd is amazing.
I've never made homemade lemon meringue pie…I'm assuming this is how you would go about doing that? Lemon curd tastes like lemon meringue pie filling. AND IT'S EASY TO MAKE.
Yes, I'm yelling at you. Because I'm kicking myself for not attempting this sooner. I'm no curd expert, but I imagine this will be happening more often in my house. I don't know how YOU all enjoy your curd, but I think on a slice of toast, or english muffin would be delicious. On top of cheesecake is an obvious choice. And tomorrow…I will share how I enjoyed homemade lemon curd. So, today. Go make some curd. Tomorrow come back and find a delicious dessert that WILL happen in my house soon. Again. And again.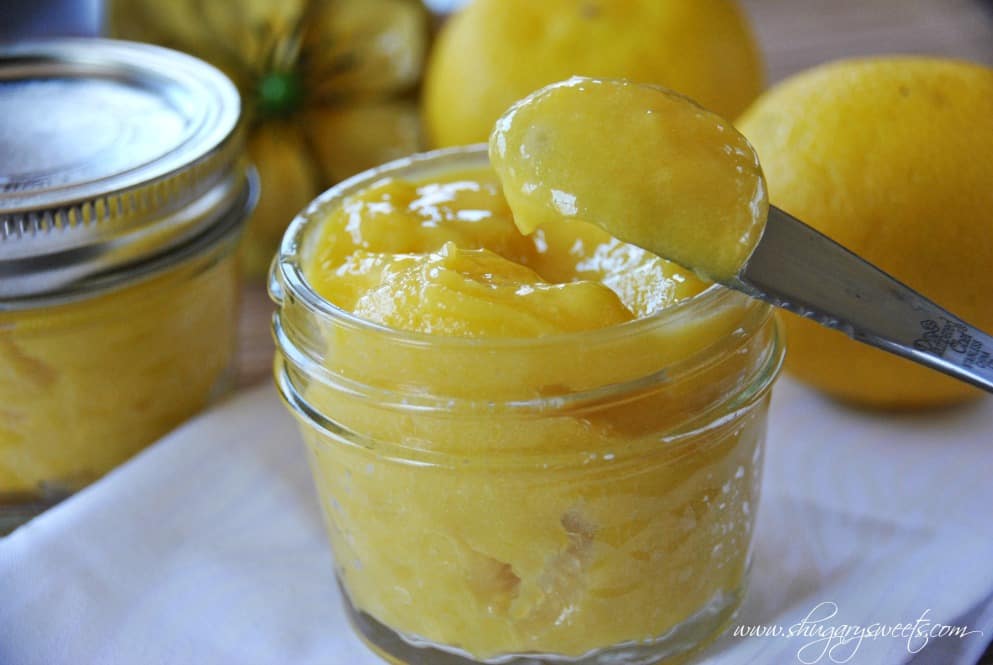 Love this recipe? Find more delicious recipes by following me on Pinterest:
Don't miss another mouthwatering recipe from Shugary Sweets! Be sure to follow me:
 Facebook | Twitter | Google+ | Pinterest | Bloglovin'
I have some other delicious spreads on this site…here are a few of my favorites:
Oreo Peanut Butter Dip: seriously one of my favorite recipes I've ever created. This spread is filled with crushed oreos, peanut butter, nutella and white chocolate and is delicious with pretzels, graham crackers or a spoon!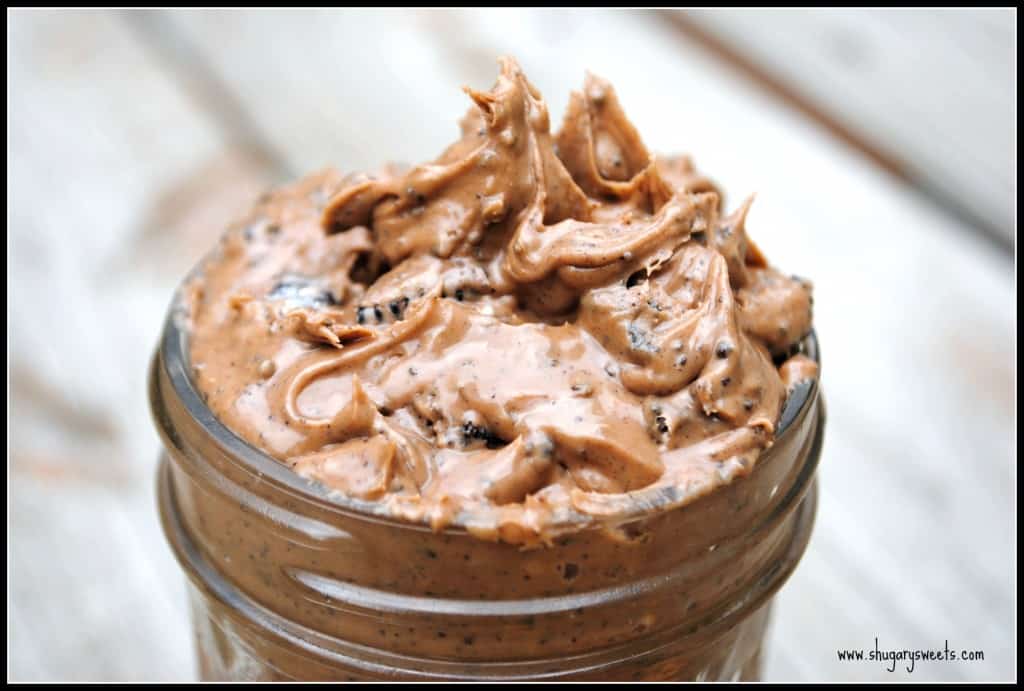 I love Hummus. This Garlic Hummus is so good and creamy.  Reminds me of the hummus from Aladdin's!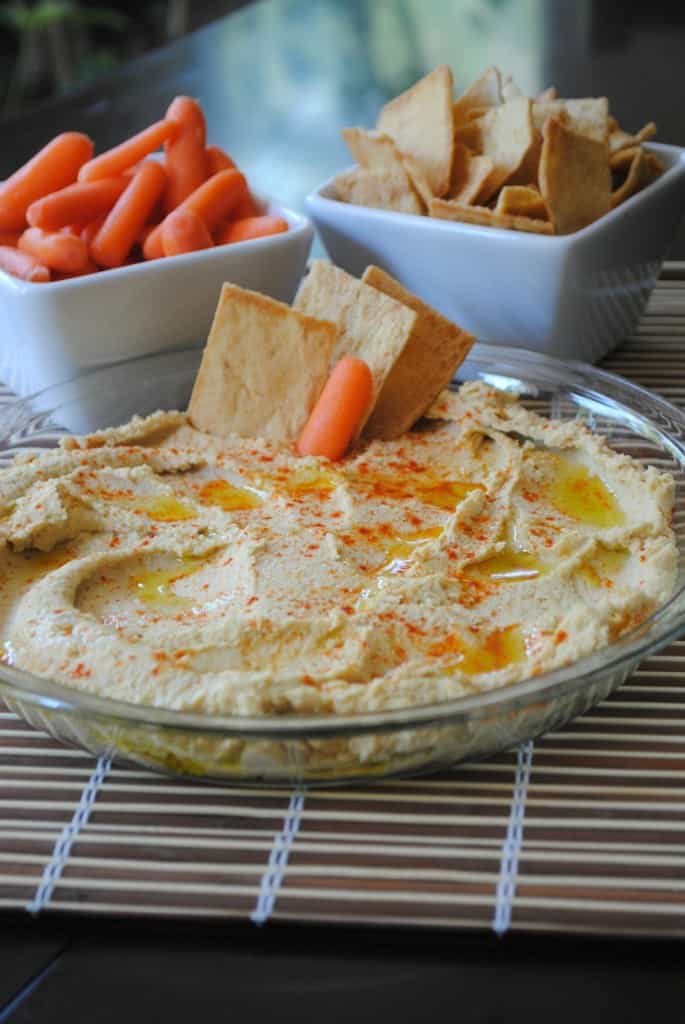 This Reese's PB Cookie Dough Dip is so creamy and rich. We love dipping pretzels into this peanut butter explosion!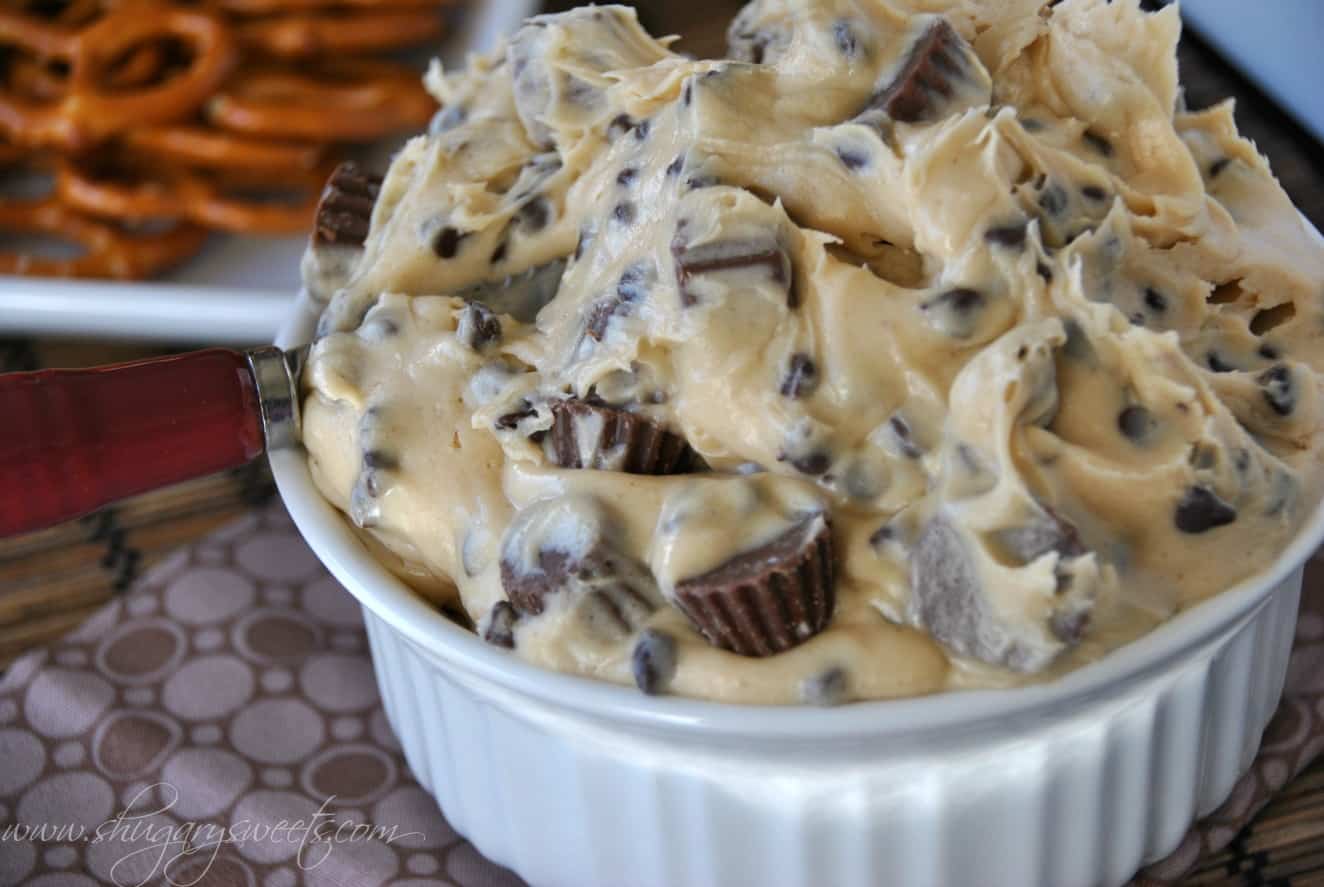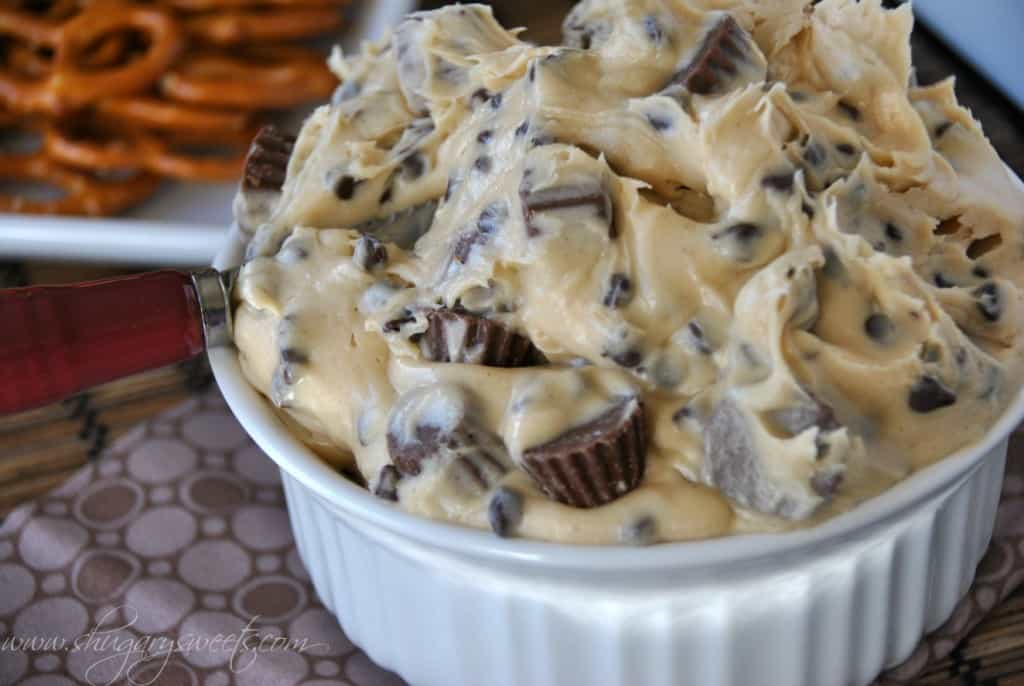 Yield: 1 pint
Easy Homemade Lemon Curd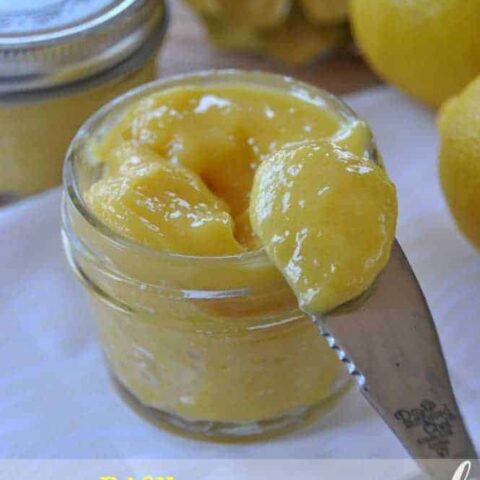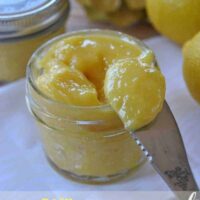 Making your own

Lemon Curd

is actually quite simple! This

easy, homemade recipe

from

Alton Brown

is delicious!
Ingredients
5 egg yolks
1 cup granulated sugar
4 lemons, zested and juiced
1/2 cup unsalted butter, cold
Instructions
In a small sauce pan with a double boiler, heat one inch of water to boiling. In double boiler (or a metal bowl to go over the saucepan of water) whisk together the egg yolks and sugar.
Measure out 1/3 cup lemon juice (discard any remaining juice or save for another use) and add juice and zest of 4 lemons to sugar mixture. Continue whisking over heat for about 8-9 minutes. It will begin to thicken slightly.
Remove from heat. Add butter, one tablespoon at a time, whisking until melted and smooth. Once all butter has been added pour into a bowl, covered, and refrigerated until thickened and cooled. Mine took about 2 hours to chill. Store for up to two weeks in refrigerator. ENJOY.