Learn how to make whipped cream with this easy, versatile homemade whipped cream recipe. 3 simple ingredients are all you need!
Add a dollop to your hot chocolate, especially after you've made a batch of these fun and trendy Hot Cocoa Bombs!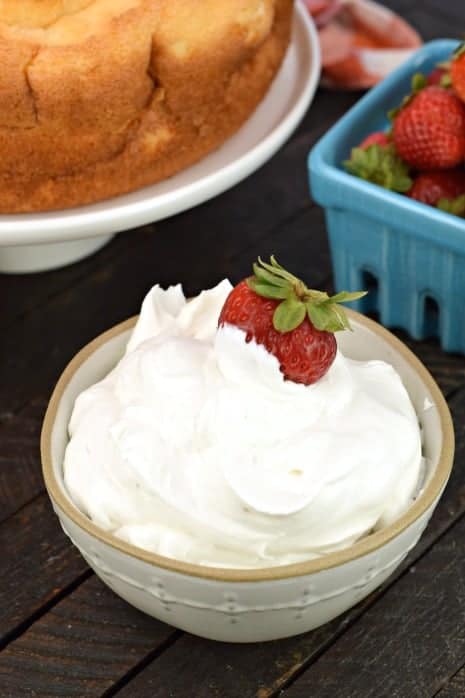 Why this Recipe is Best
Few things can divide a family or nation more than discussing whipped cream. Whether you make your own, use Cool Whip, or use the canned stuff…people can be very passionate about their choices.
Personally, I have nothing against any of them. They all have a place in my life.
Cool Whip is handy and convenient and perfect for No Bake Cheesecake recipes. I love that it stays more stable than homemade.
The canned stuff is always in my fridge to top a cup of hot cocoa or a mug of Brown sugar latte.
But homemade whipped cream is by far the best. Especially spooned on top of Lemon Bundt Cake, pumpkin pie, French silk pie, and Instant Pot pumpkin cheesecake.
SO let's get to it!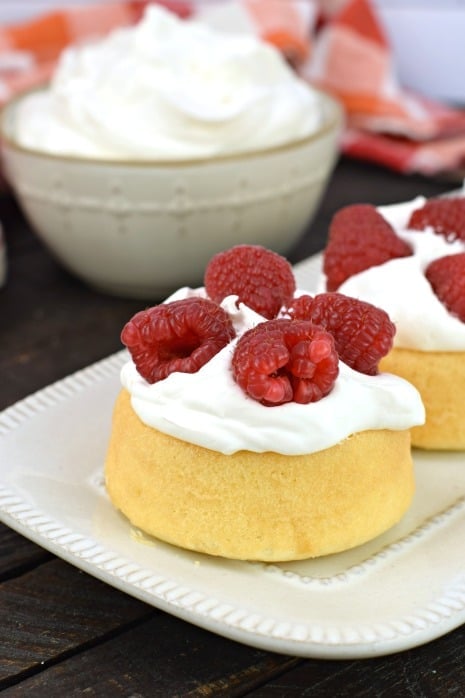 How to Make Whipped Cream
STEP 1. Start by chilling your mixing bowl. While this isn't 100% needed, it does help the whipped cream set up quicker and stay set longer! If you don't have time to chill the bowl, toss some ice cubes into it, swirl for a minute and dry the bowl.
STEP 2. Add heavy whipping cream, powdered sugar, and vanilla extract to the bowl. Attach to electric mixer and beat on medium high for several minutes until peaks form.
STEP 3. Use immediately or store covered with plastic wrap in refrigerator. It should remain fresh for about 2-3 days.
Tips and Tricks
Start with COLD whipping cream, and a cold bowl.
Change up the flavor of the whipped cream by using a different extract…lemon, peppermint, etc.
Add color by adding one drop of gel food coloring with the extract.
What are "stiff peaks?" It simply means that if you hold the whisk (beaters) upside down, the whipped cream will hold it's shape.
Store in refrigerator until ready to use, up to 3 days.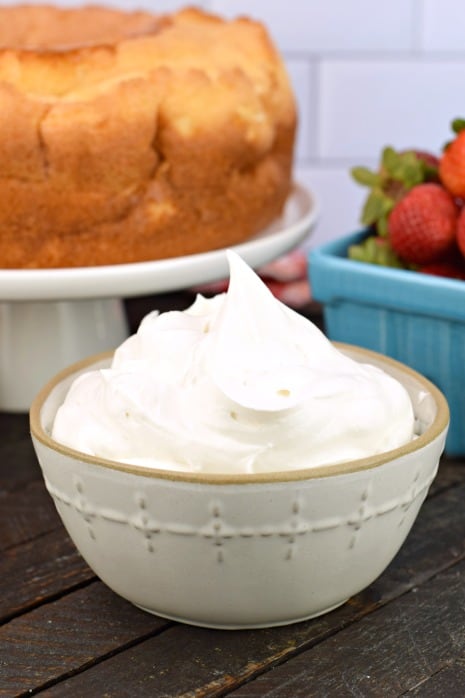 Recipe FAQs
How do you make Stabilized Whipped Cream?
If you want to make this whipped cream recipe to work and act like Cool Whip, which is more stable, double the powdered sugar in this recipe.
How long does whipped cream last?
When you store whipped cream properly, it will last in the refrigerator for 3-4 days.
How do you fix runny whipped cream?
If your whipped cream is too runny, use more powdered sugar. Overbeating whipped cream can cause it to curdle and fall apart, so keep your eye on it.
How much Whipped Cream does this make
One batch of this recipe (using 1 cup of the heavy cream) yields about 2 cups of homemade whipped cream.
As a general rule of thumb, whipping cream doubles in size when beaten!
Serving Suggestions
Aside from pies and cakes, you'll love this simple whipped cream as a dip for fresh fruit.
For a simple dessert, fill a bowl with homemade whipped cream and make a platter of various fruits…apple, berries, and grapes.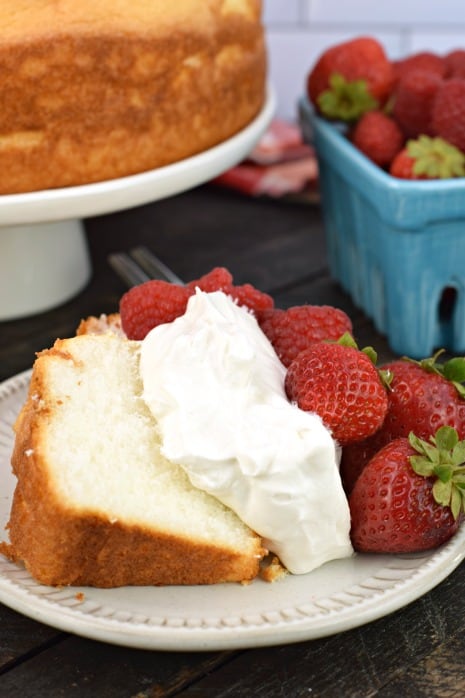 More recipes that use Homemade Whipped Cream
Learn how to make whipped cream with this easy, versatile homemade whipped cream recipe. 3 simple ingredients are all you need!