The best Homemade Hot Chocolate to warm you from head to toe! A dollop of peppermint whipped cream adds the finishing touch to the creamy hot cocoa.
If you love hot chocolate, take that same flavor and make a batch of Hot Cocoa Muddy Buddies. Such a fun treat!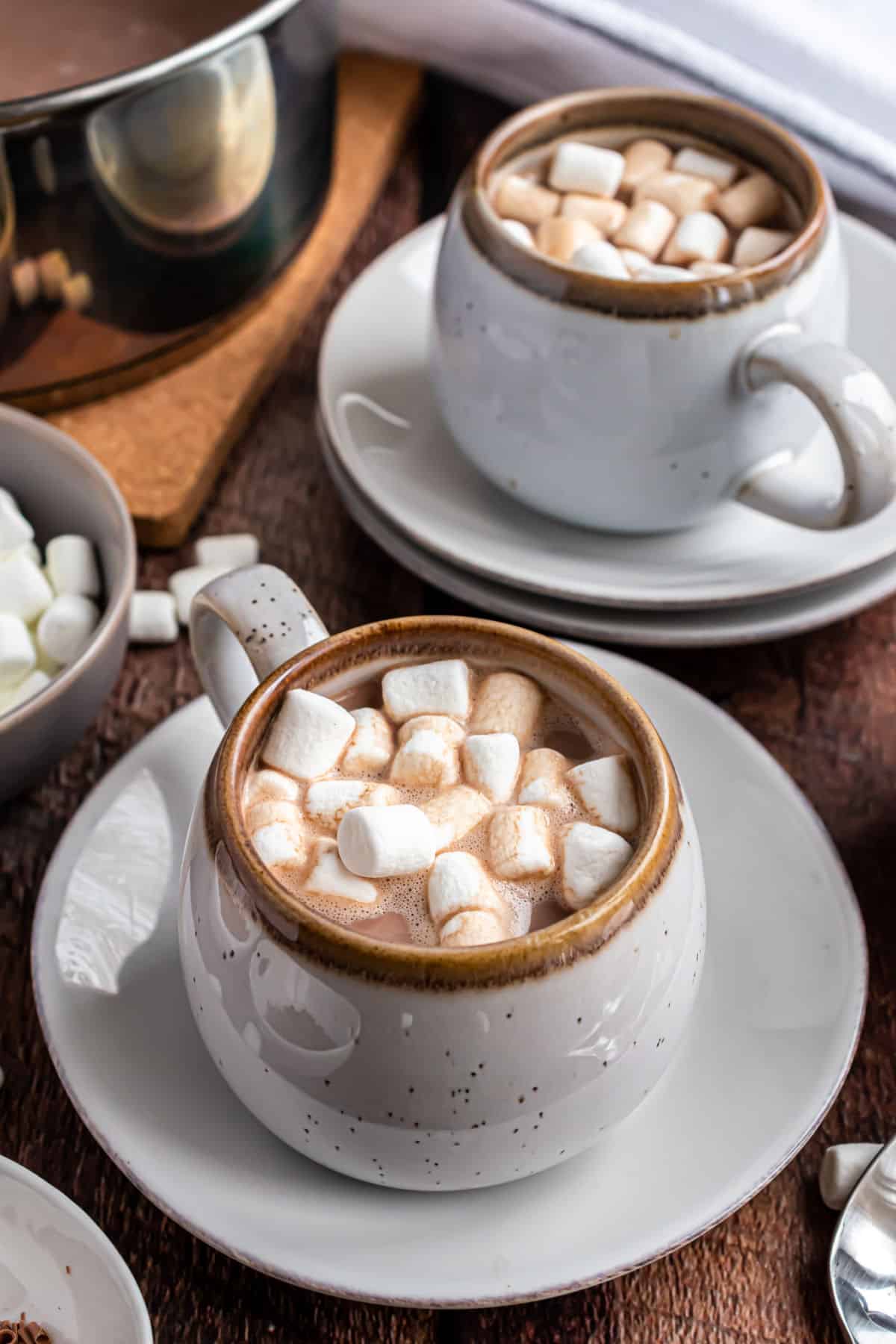 Why Make Homemade Cocoa
The arrival of winter means one thing: hot chocolate!
This perfect homemade cocoa recipe beats the storebought mixes by a mile.
When it's so easy to grab a packet of powdered mix from the supermarket, why bother making hot chocolate from scratch?
Top your hot cocoa with whipped cream or mini marshmallows for a delicious treat!
Ingredient Notes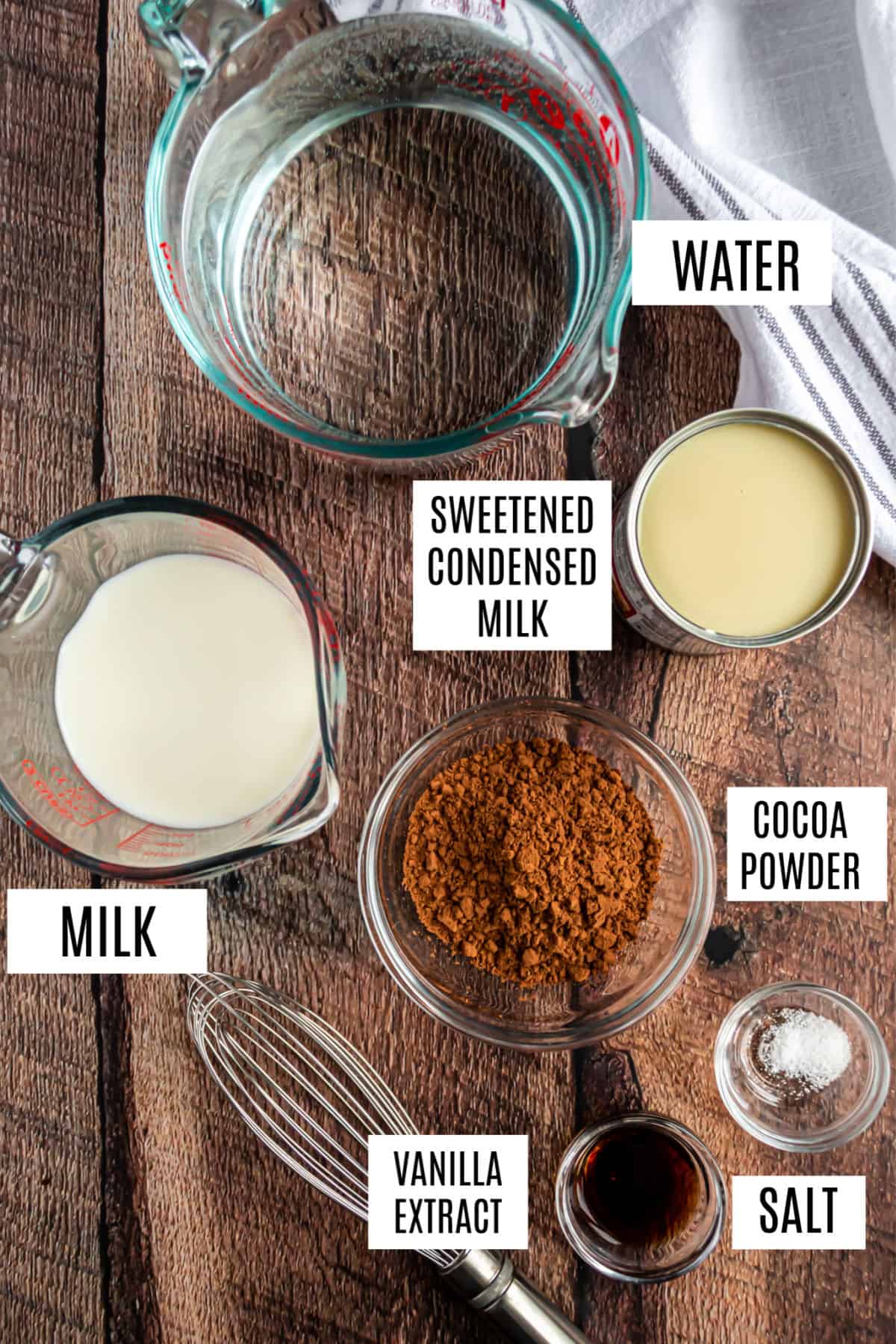 Easy Instructions
First, make the frozen whipped cream.
Use my frozen whipped cream recipe to make delicious toppings for your hot cocoa! Or use homemade whipped cream or mini marshmallows to top your hot chocolate.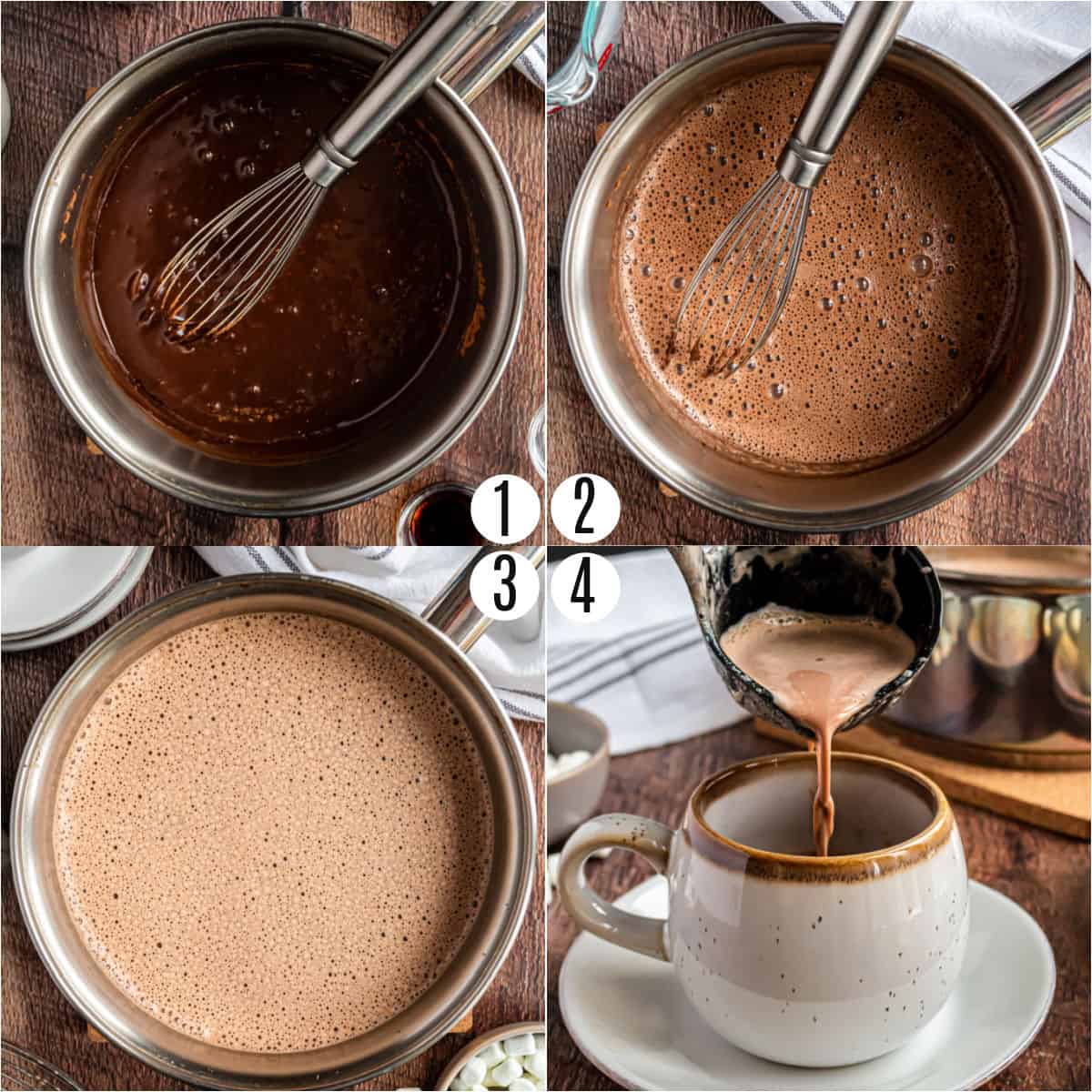 Make the hot cocoa.
Whisk the condensed milk and cocoa powder in a sauce pan over medium heat. Stir in the salt, whole milk and vanilla.
Whisk in water and continue heating until thoroughly warmed. Be careful not to let the mixture boil.
Serving.
Pour the hot cocoa into mugs. Use round cookie cutter to slice the frozen whipped cream into pieces.
Top each mug of cocoa with the frozen peppermint whipped cream and enjoy!
The whipped cream will melt into the cocoa as you sip, for an amazing contrast of warm and cool flavors and temperatures.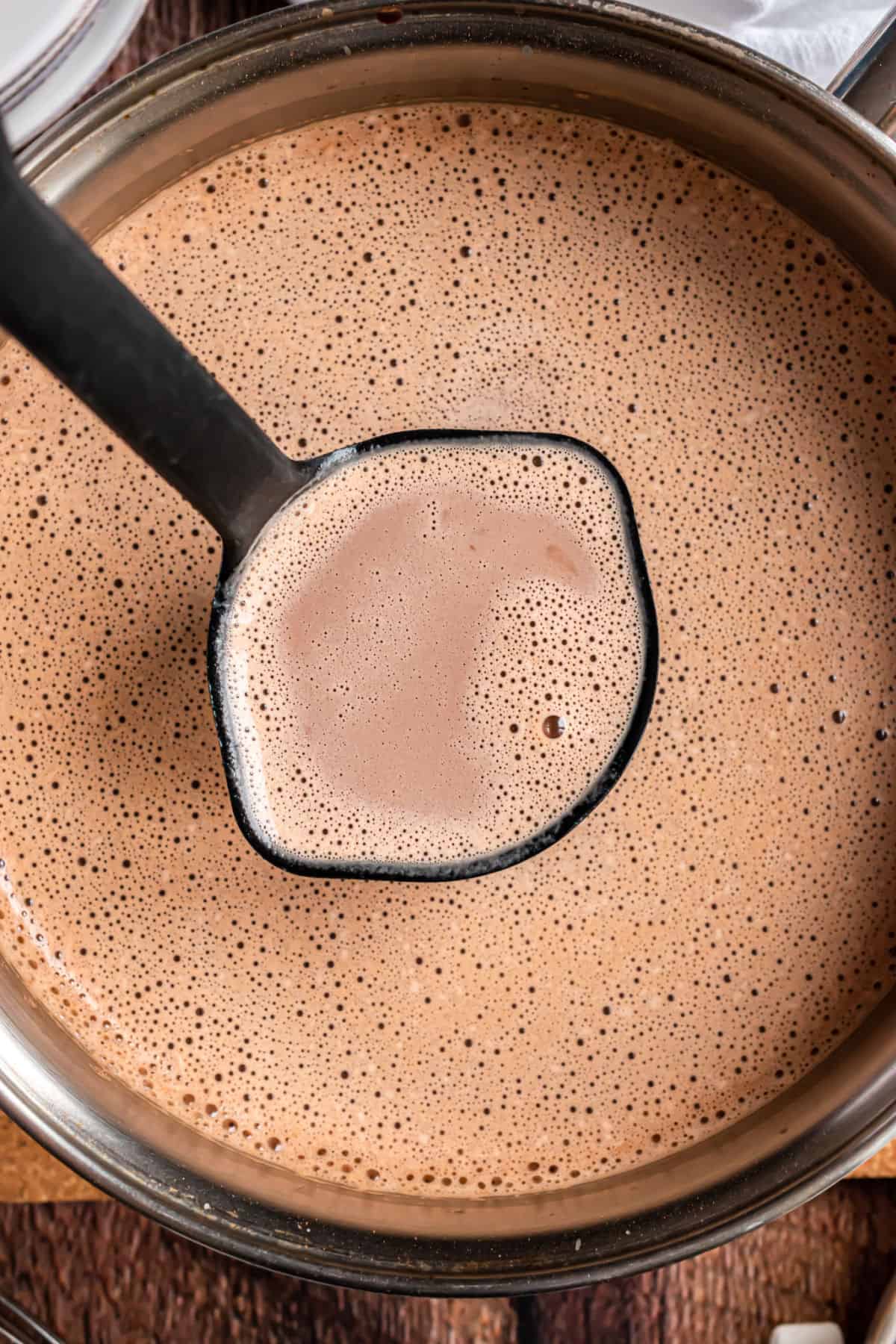 Tips and Tricks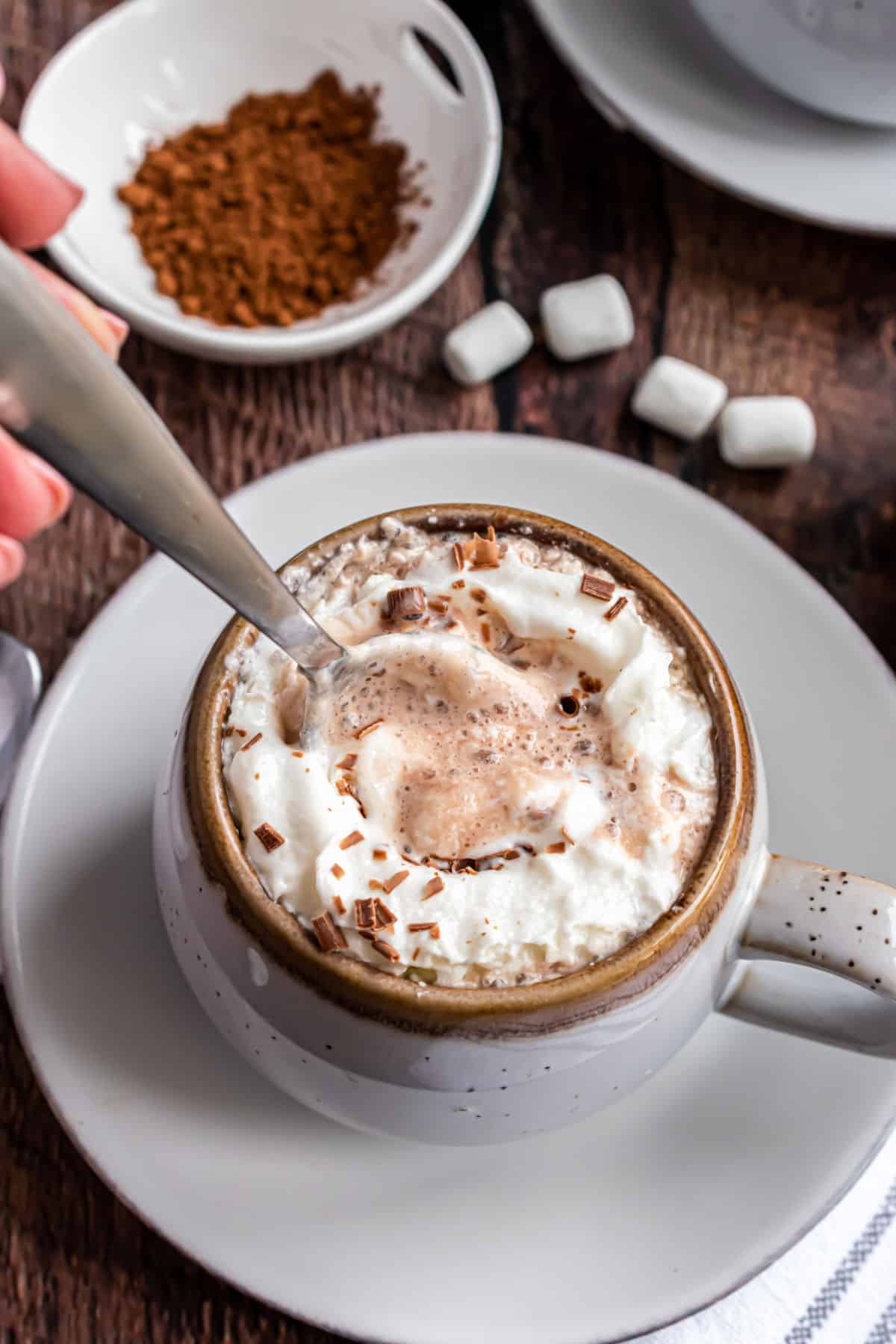 Recipe FAQs
What kind of cocoa powder is best for hot chocolate?
Any unsweetened cocoa powder will work. I use regular Dutch processed cocoa (the same kind I use for baking). Do not use the powders labeled "drinking chocolate" as those are usually sweetened.
Can you use evaporated milk instead of condensed milk in this cocoa?
No, evaporated milk should not be used. Condensed milk contains added sugars boiled into the milk, which is necessary for this hot chocolate recipe.
Why do you freeze the whipped cream?
Freezing the whipped cream adds a lovely dimension to the hot cocoa. It will melt more slowly into the hot chocolate than regular whipped cream, so the creamy peppermint flavor seeps into every sip.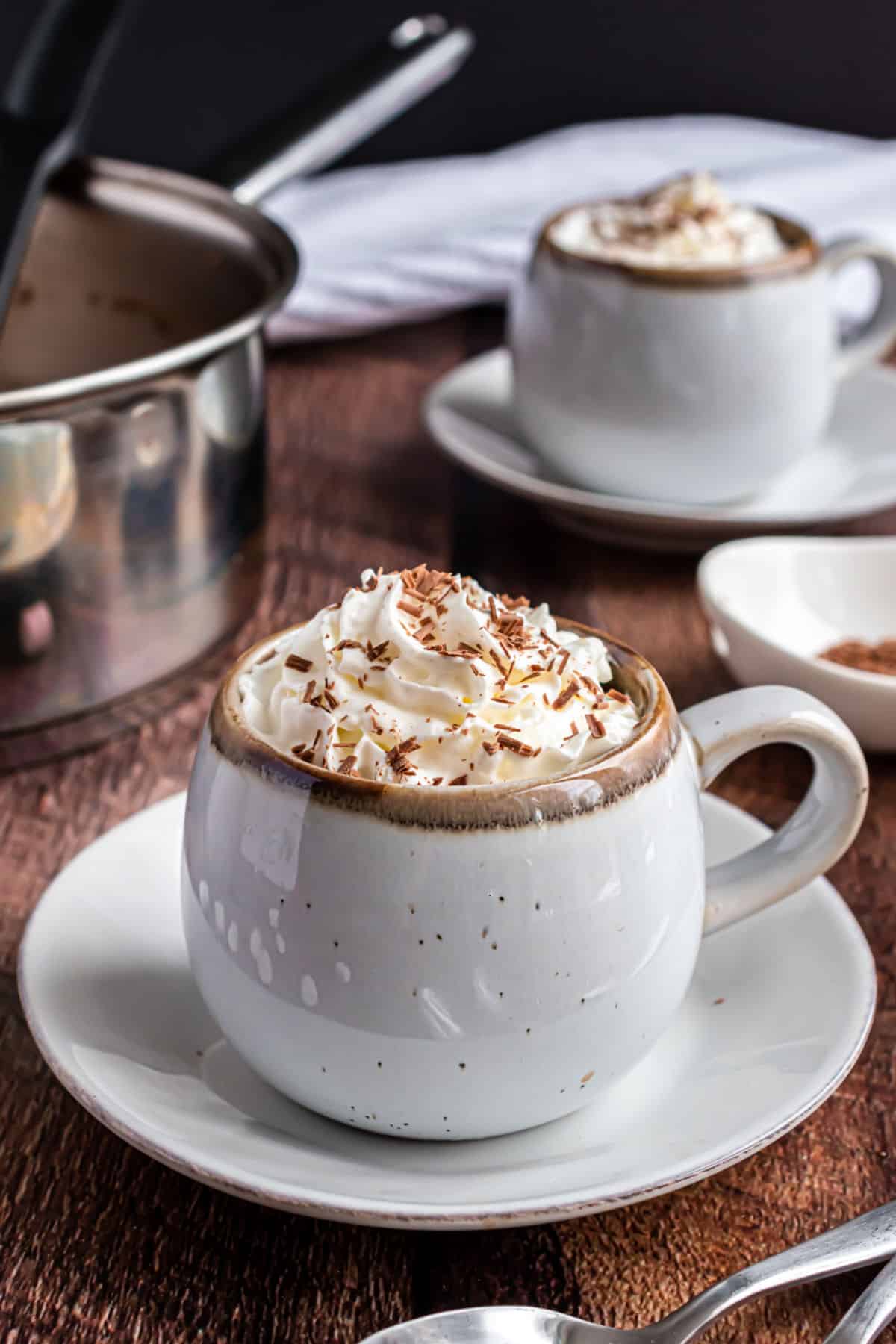 More Chocolate Recipes
Say goodbye to powdered hot cocoa mixes and hello to the best cocoa you've ever tasted! This Homemade Hot Chocolate recipe with peppermint whipped cream is simply unbeatable.