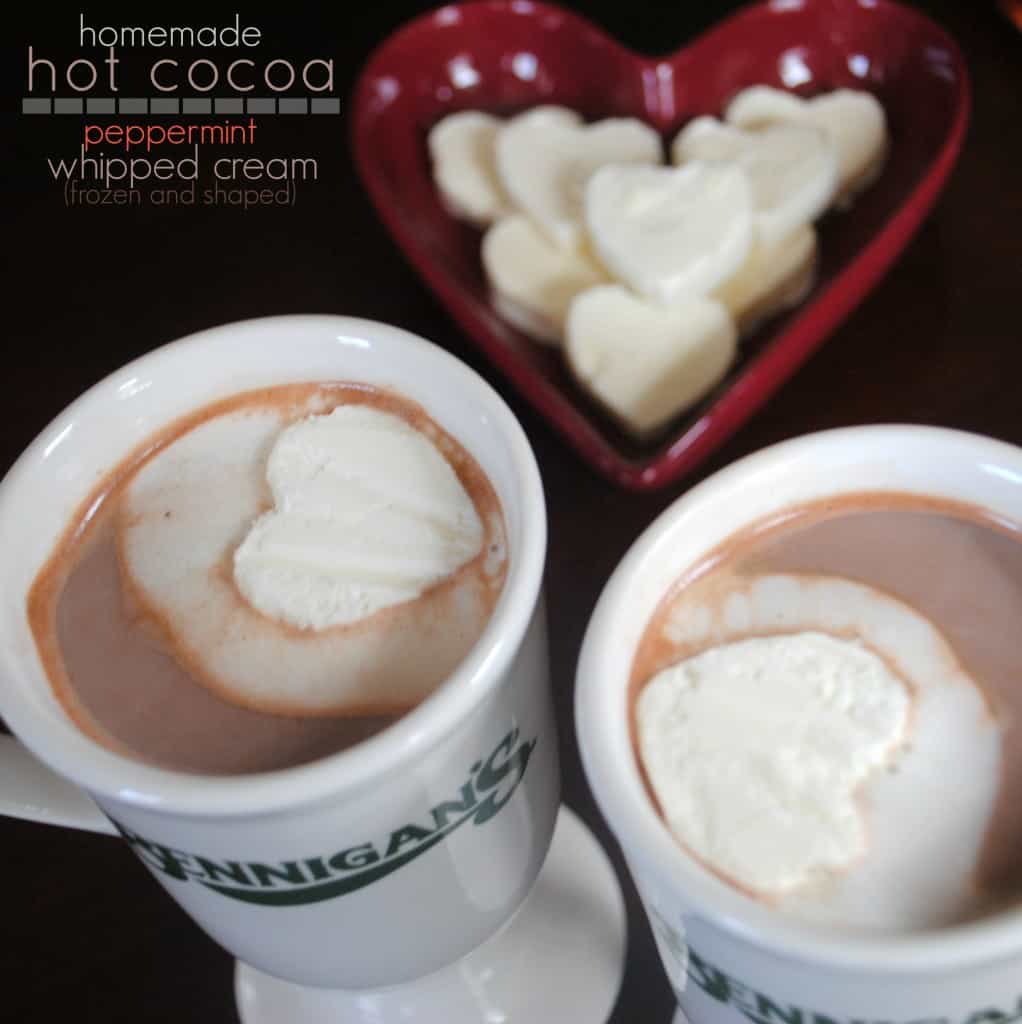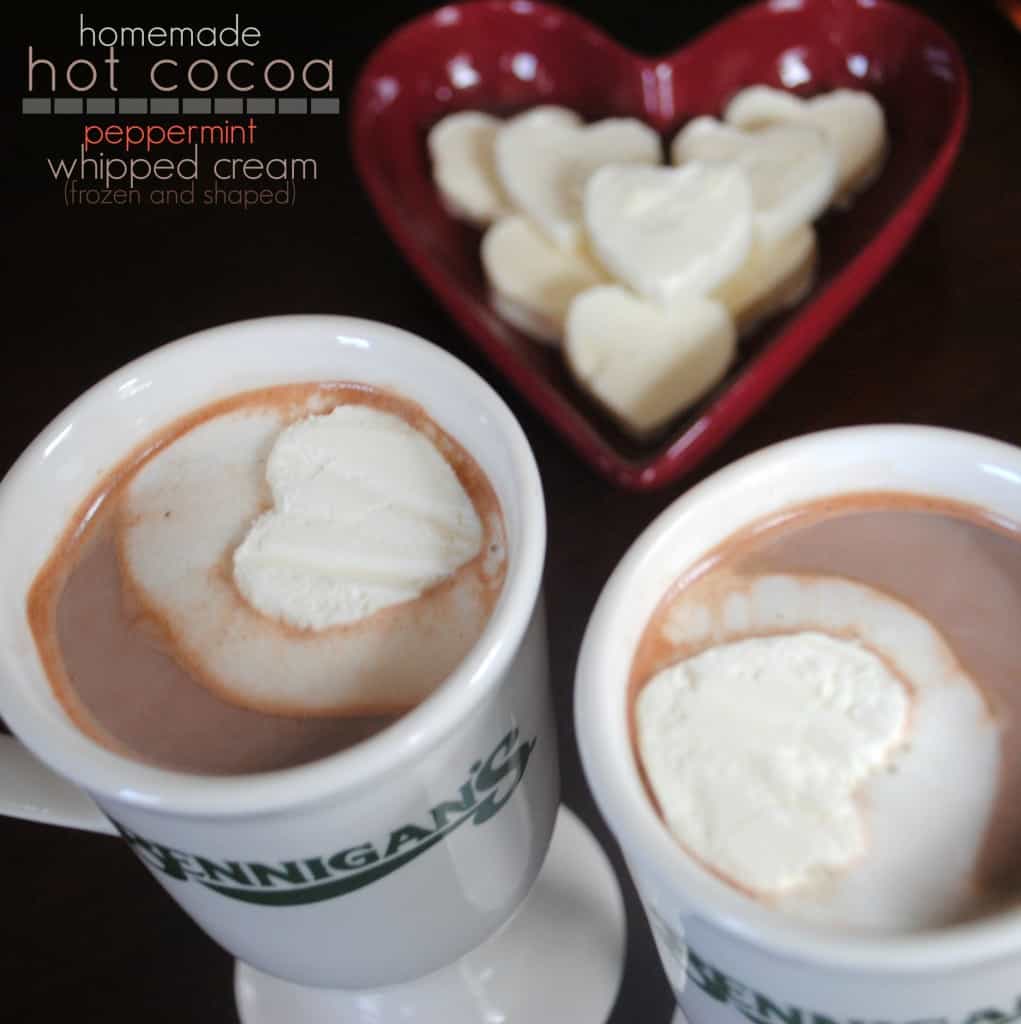 It snowed here. Well, actually it iced here. I'm talking sleet falling from the sky. Was the craziest thing ever. Of course today it's 56 degrees.
I love hot chocolate when it's cold. But to be honest, I had never made it from scratch. It's never sweet enough for me. I like Swiss Miss. Okay?
But, I saw this recipe from Paula Deen, the queen of sweet, and thought I would give it a whirl. I did change it up a little bit for my own liking, but OH yummmm. Goodbye Swiss Miss!
And the cream? I whipped up a batch of this and stuck it in the freezer overnight. Then used a cute cookie cutter to make the heart shape. Stick all the cutouts into a freezer safe Ziploc bag, and you now have a giant bag of frozen cream puffs to last many winter days! I whipped in some peppermint extract, but that's totally optional!
And for the pictures? Did I tell you it was sleeting here? And dark, and dreary. Sorry for the dark dreary pictures!! Oh let the sun shine again please!
Yield: 8 servings
Hot Chocolate with Peppermint Whipped Cream
Total Time
4 hours
30 minutes
Rich homemade hot chocolate in the slow cooker with a sweet peppermint whipped cream topping!
Ingredients
For the Cocoa:
14 oz can sweetened condensed milk
1/2 cup unsweetened cocoa powder
2 tsp vanilla extract
1/4 tsp kosher salt
1 cup whole milk
6 cup water
For the Whipped Cream:
2 cup heavy cream
1/3 cup granulated sugar
1 tsp peppermint extract (optional)
Instructions
For the frozen whipped cream, beat together the cream and sugar (and extract) until stiff peaks form. Takes several minutes. Pour whipped cream onto a parchment paper lined baking sheet. Spread evenly. Cover with plastic wrap and freeze 4 hours or overnight.
For the hot cocoa, whisk together the condensed milk and cocoa powder over medium heat. Slowly whisk in the vanilla, salt and whole milk. Heat until warm, but do not boil. Whisk in water and continue to heat over medium heat until desired temperature. DO NOT BOIL.
When ready to serve, use a small cookie cutter to cut frozen whipped cream. Pour cocoa in a mug with a couple dollops of cream. Enjoy!