Pistachio Fluff Salad
Easy, 4 ingredient, Pistachio Fluff Salad recipe! Best served with friends and family, makes a great potluck dish!
Be sure to sign up for my email…new recipes in your inbox!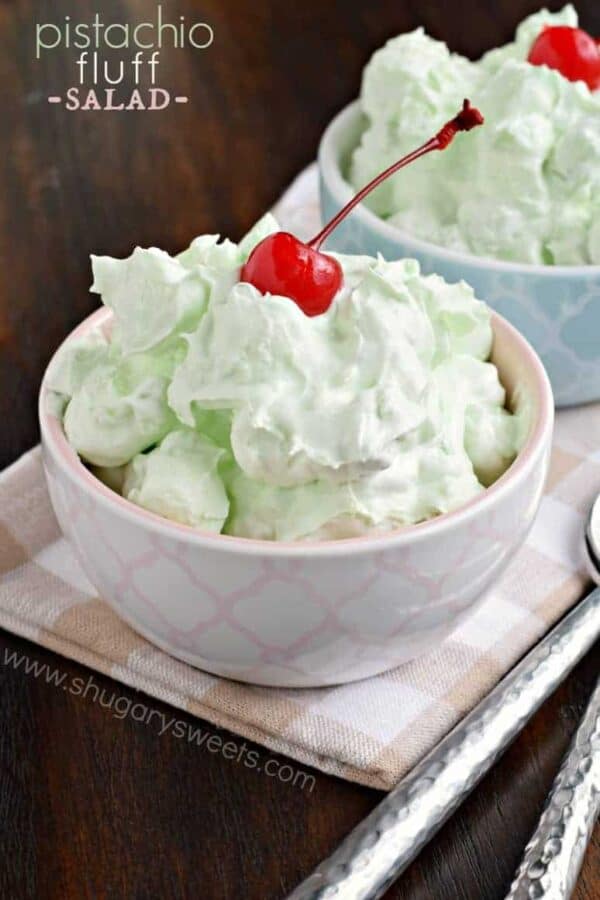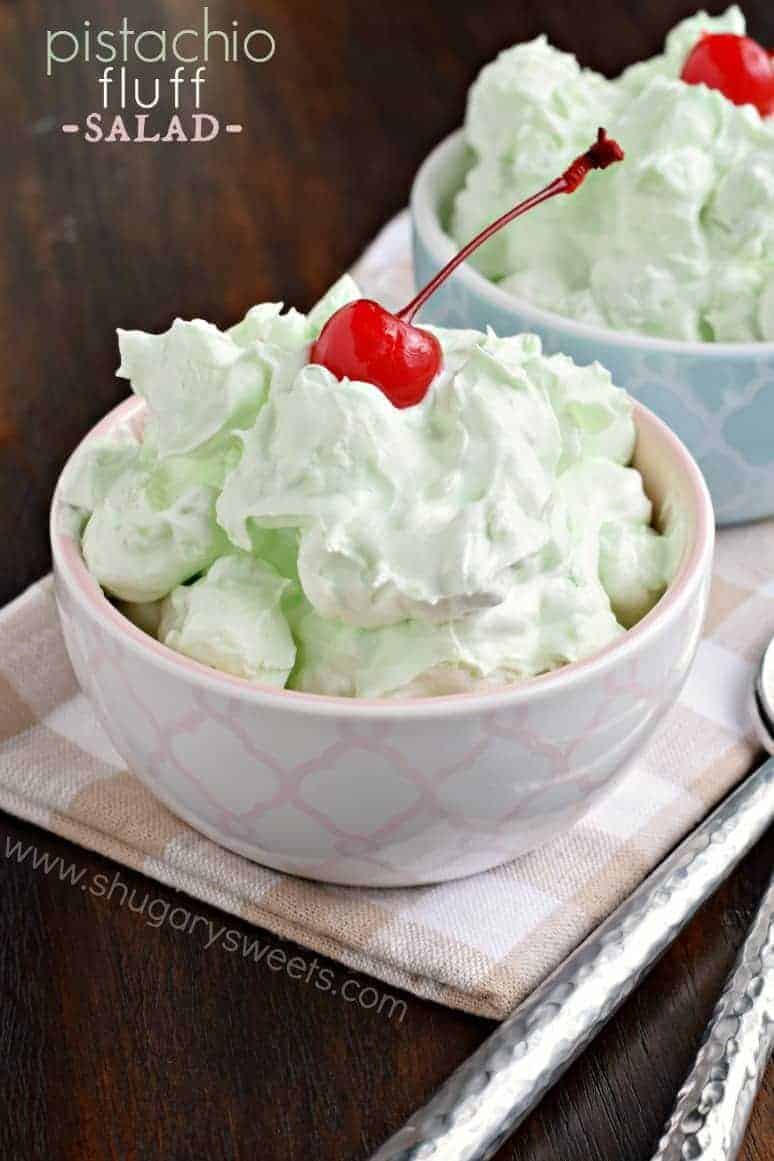 You are living in a vacuum my friends, if you haven't yet tried this Pistachio Fluff Salad.
Some people call it Pistachio Dump Salad, Or Pistachio Pudding Salad. Or just the Green Goop. Whatever you call it, it's a huge hit at all our family functions.
It's seriously 4 ingredients (5 if you count the cherries on top)! I know many people add extra nuts to theirs, but not us. Occasionally I'll swap out the mini marshmallows and use these
 instead.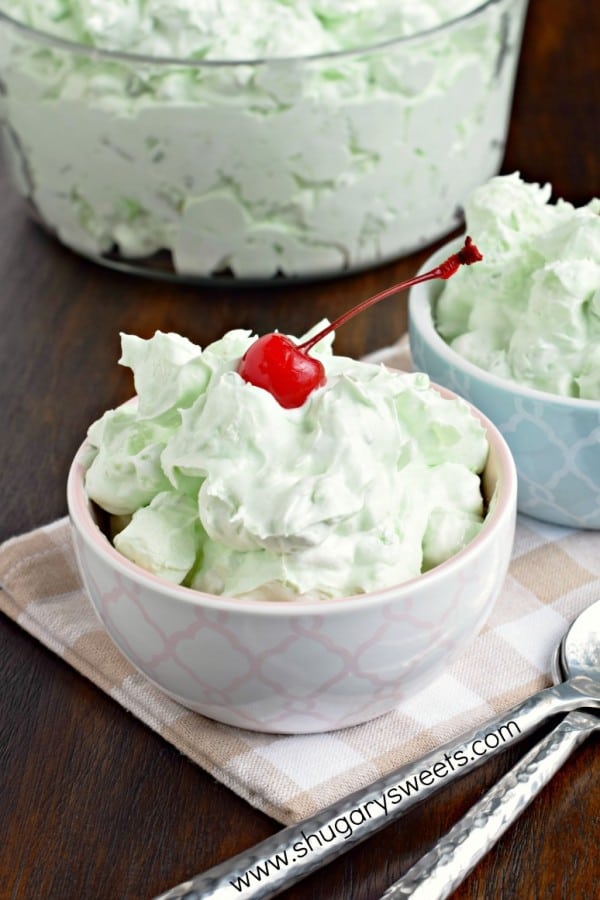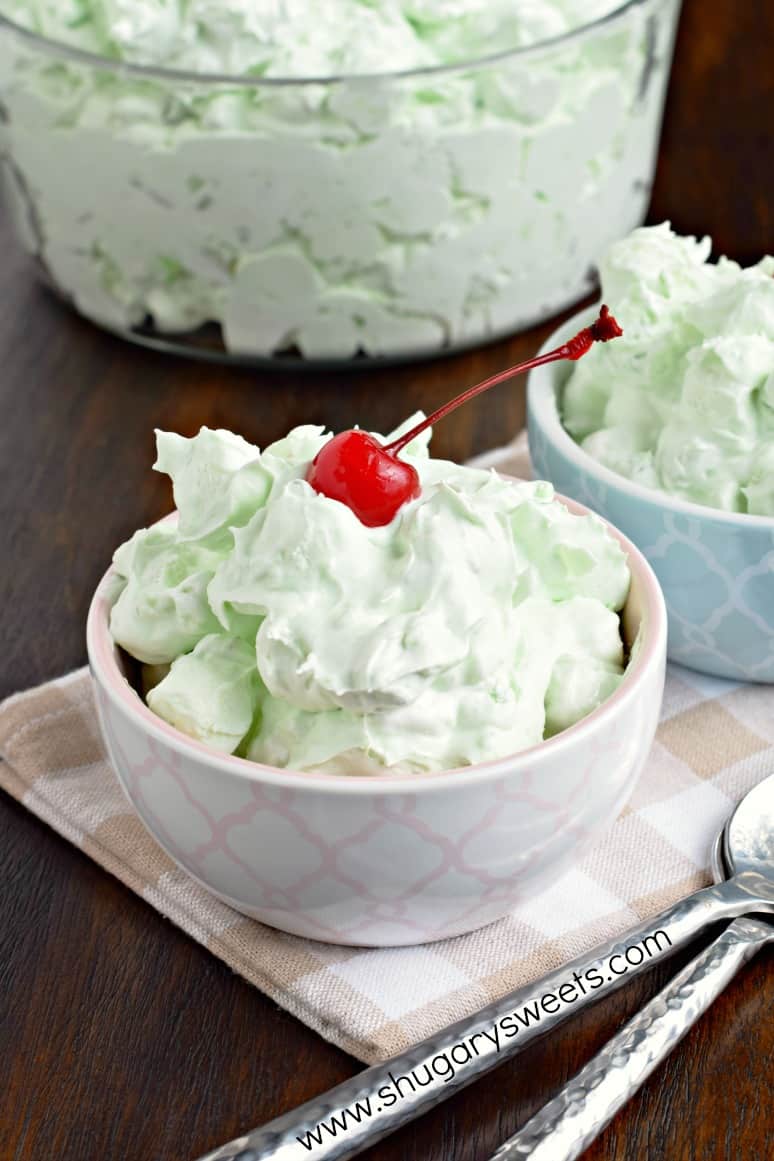 Mother's Day is a great time to whip up a batch of this fluff salad. I know I keep calling it a salad. But afterall, mom always said to eat your greens, haha!!
Seriously though, with summer just around the corner, and potlucks, graduations, and bbq's looming, this Pistachio Fluff Salad is the answer to "what should I bring."
The hardest part of this salad is giving it time to mingle. Allowing it to thicken up. You can make it the night before, or whip it up at least 4 hours in advance.
If you don't want to put the cherries on top, you can toss them into the mix. This also makes a beautiful Christmas side dish with the red cherries and green pudding mixture!
So, tell me, have you eaten this before? Do you love it as much as I do?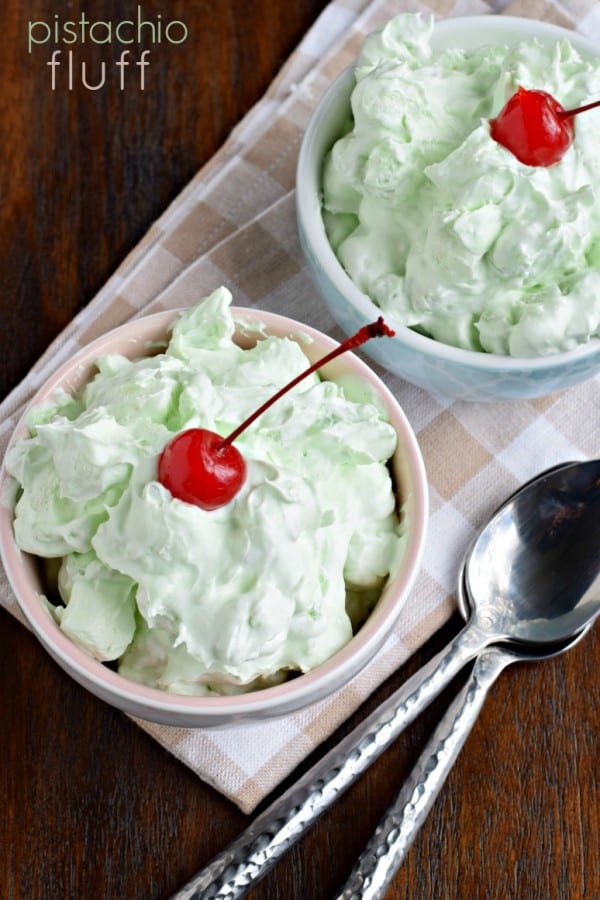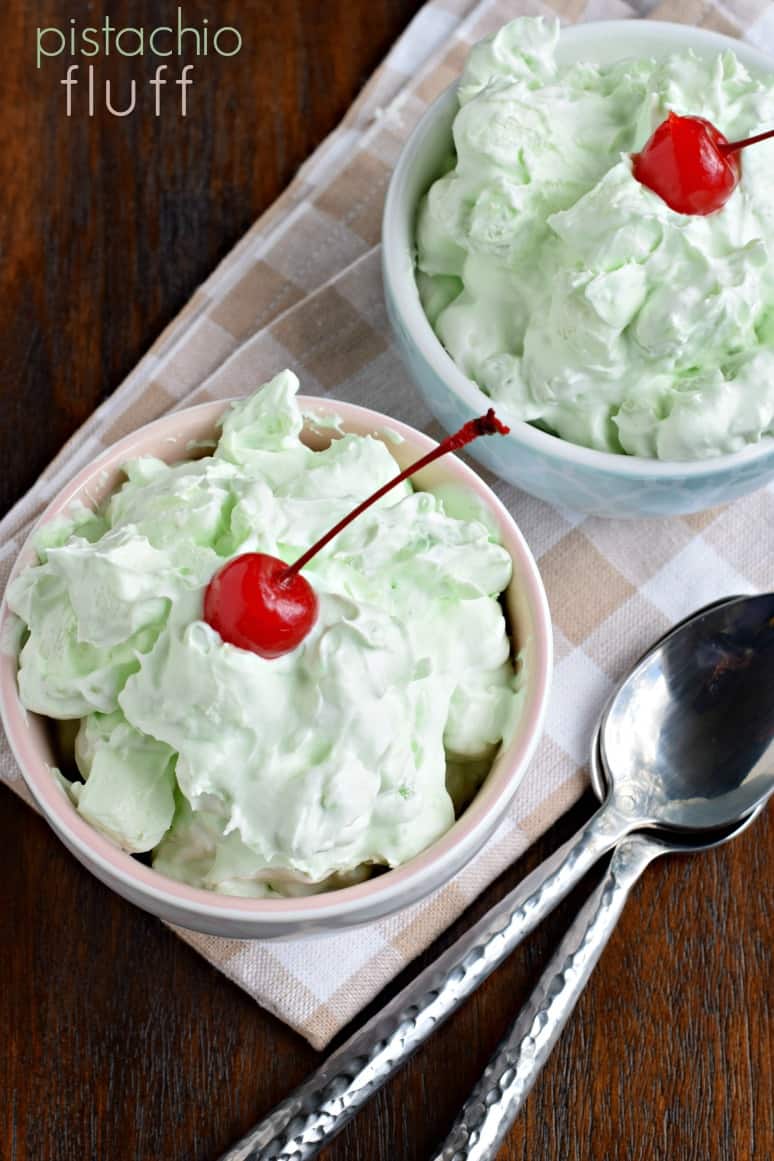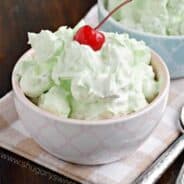 Pistachio Fluff Salad
Yield: serves 12
Prep Time:4 hours, 5 minutes
Ingredients:
2 boxes (3.4 oz each) JELL-O Instant Pistachio pudding mix
1 can (20 oz) crushed pineapple
16 oz Cool Whip, thawed
1 bag (10 oz) mini marshmallows
maraschino cherries, for garnish
Directions:
In a large bowl, combine pudding mix with crushed pineapple. Mix with a wooden spoon until pudding mix is blended with pineapple liquids.
Add in Cool Whip and mini marshmallows. Cover and refrigerate 4 hours, or overnight. Serve with maraschino cherries as a garnish. Or, if desired, add cherries to fluff right before serving. ENJOY.
MAKING THIS RECIPE? Share it with me on Instagram using the hashtag #ShugarySweets so I can see what you're cooking up in the kitchen!
Love this easy recipe? Here are a few other delicious ideas: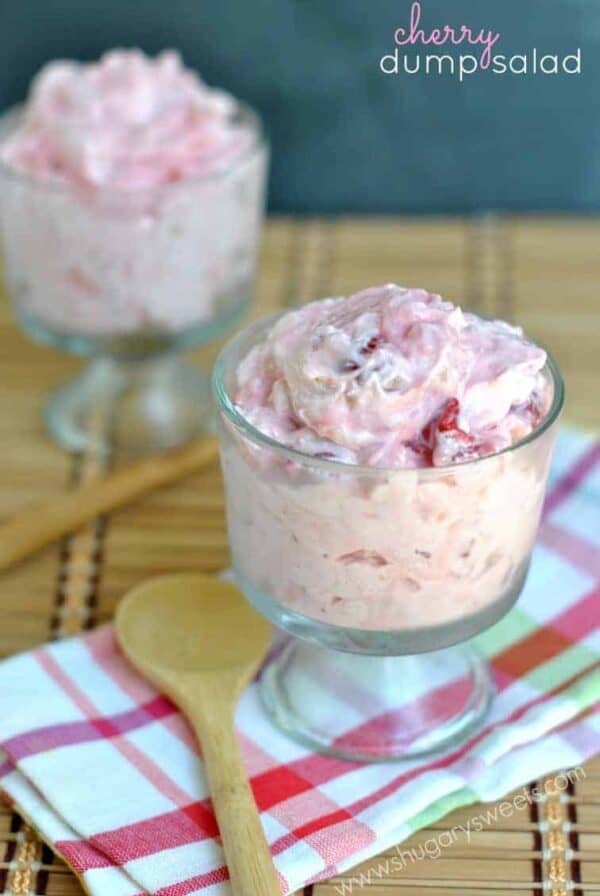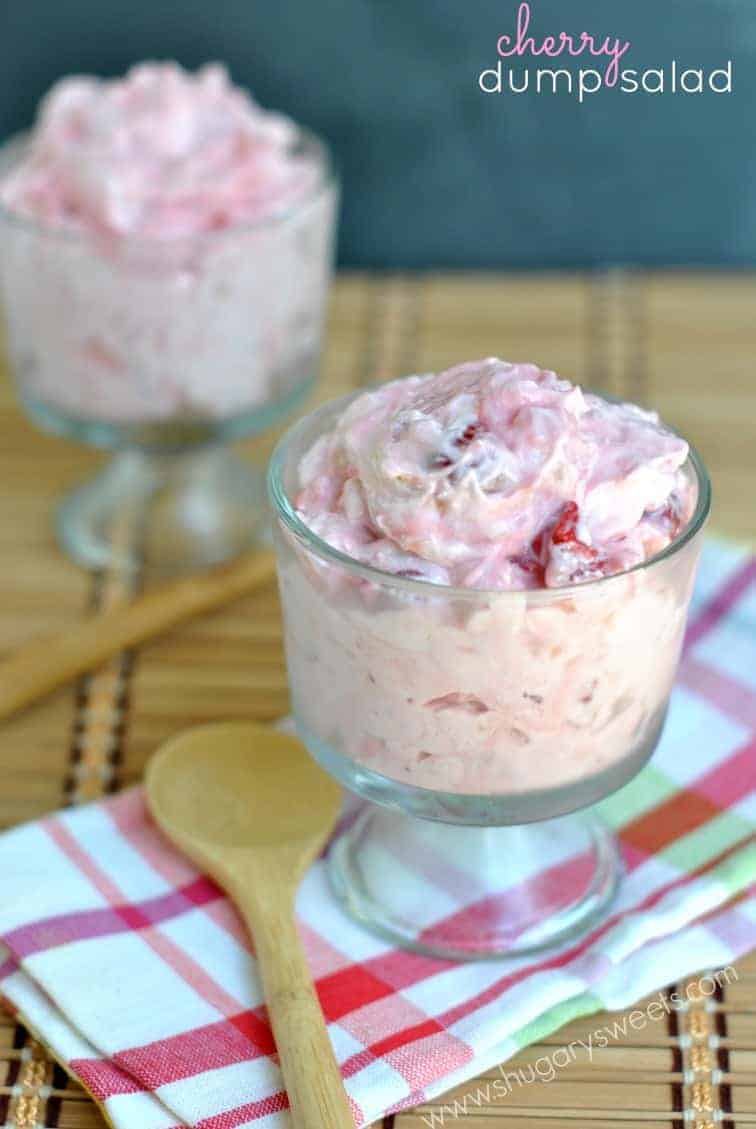 Cherry Dump Salad: much like today's recipe this one calls for cherry pie filling!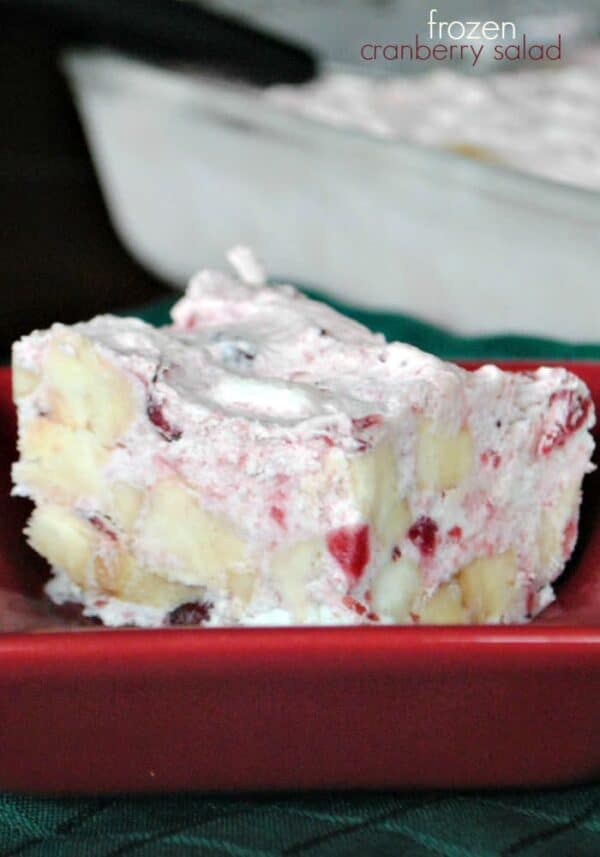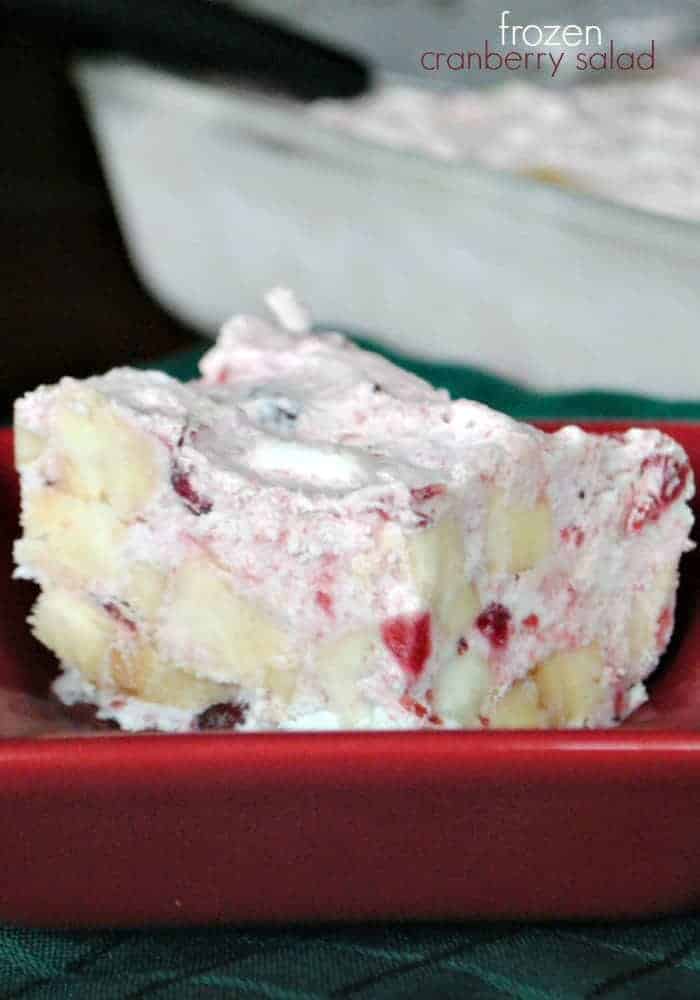 Frozen Cranberry Salad: I love making this a few days ahead of time for a family party. Delicious and easy!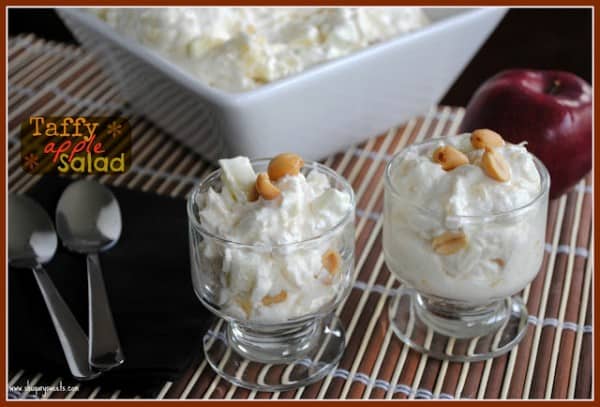 Taffy Apple Salad: this easy dish tastes just like a taffy apple, but since we call it salad, it's good for you. Right?
Love today's recipe? Here are a few delicious recipes from my friends:

**There may be affiliate links in this post! By clicking on them, or purchasing recommended items I may receive a small compensation. However, I only recommend products I love! Thank you for supporting Shugary Sweets! See my disclosure policy for more info**