Snickerdoodles
Classic Snickerdoodle Cookies. It's what childhood is about!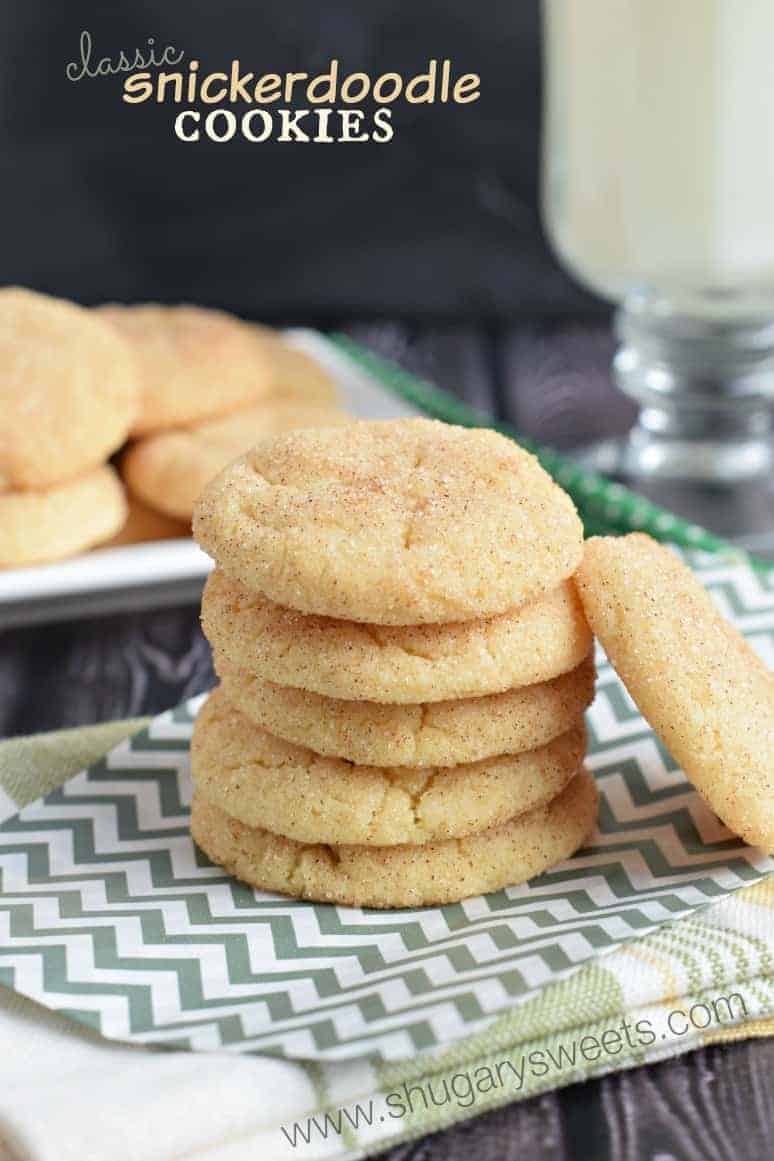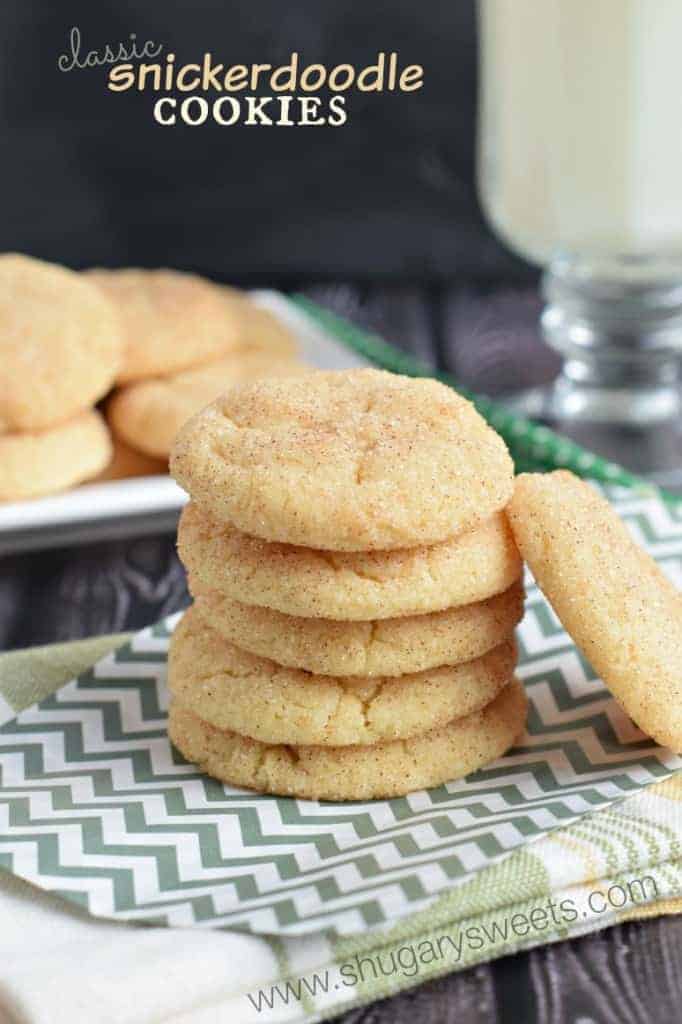 So, while many of our family and friends are getting snowed in (we miss you Chicago); we are called off because of rain.
Okay, fine, there is some ice too, but I would so rather have snow!
In honor of our snow day (or I guess it would be ice day) we made some delicious snickerdoodles. As with most of my cookie recipes, I double it. I then bake one batch of cookies immediately and the other batch I make into balls and freeze them.
That way, when I am low on time but still want some fresh baked cookies I can whip out my freezer bag of dough and pop in some cookies and have hot, fresh treats in 10 minutes! Market Day sells cookie dough in tubs for just this reason, I do it for myself to save money!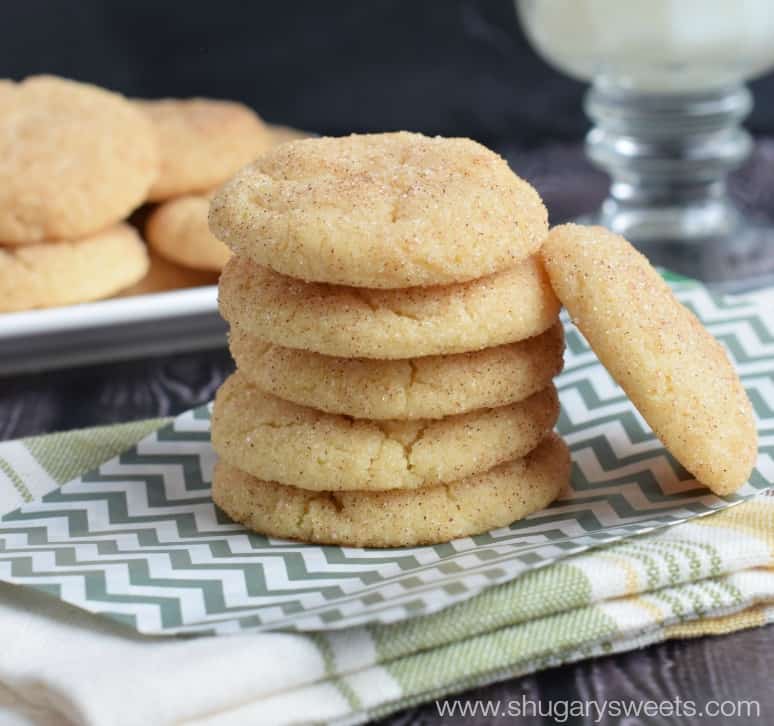 Snickerdoodles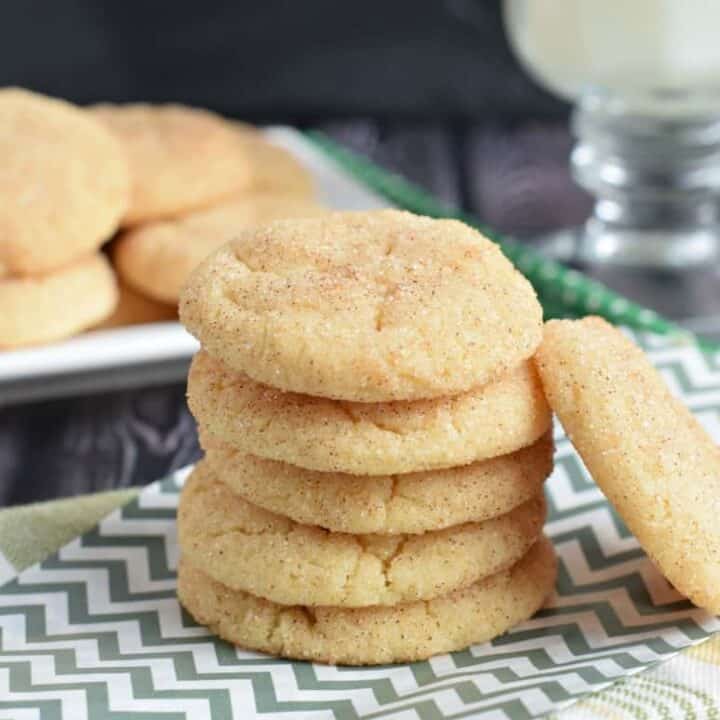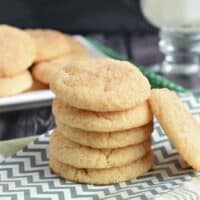 Ingredients
1 cup unsalted butter, softened
2 cup granulated sugar
2 large eggs
1 tsp vanilla extract
2 tsp baking powder
1/2 tsp kosher salt
3 cups all purpose flour
½ cup sugar
2 tsp cinnamon
Instructions
Mix butter until fluffy. Add sugar, eggs, vanilla, baking powder and salt. Beat in flour until blended.
In separate bowl mix ¼ cup sugar with cinnamon.
Using small scoop, dip scooped cookie into cinnamon/sugar combo. Place on cookie sheet. Bake in 350 degree oven for 12-14 minutes. Remove and cool on wire rack.
**Photos updated November 2014**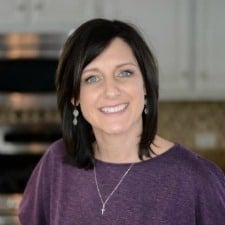 Aimee is a dessert lover (specifically rice krispie treats), workout enthusiast, self-taught foodie, and recipe creator. Her recipes have been featured in numerous magazines, and her passion is to share her love of cooking with the everyday home cook!