Snickerdoodle meets lemon in these soft and chewy Lemon Crinkle Cookies. With or without the white chocolate drizzle, these zesty treats have the perfect combination of flavors.
Can't get enough lemon dessert recipes? Neither can we. You'll love these Lemon Ricotta Cookies too! Our easy lemon bars are the ultimate citrus treat.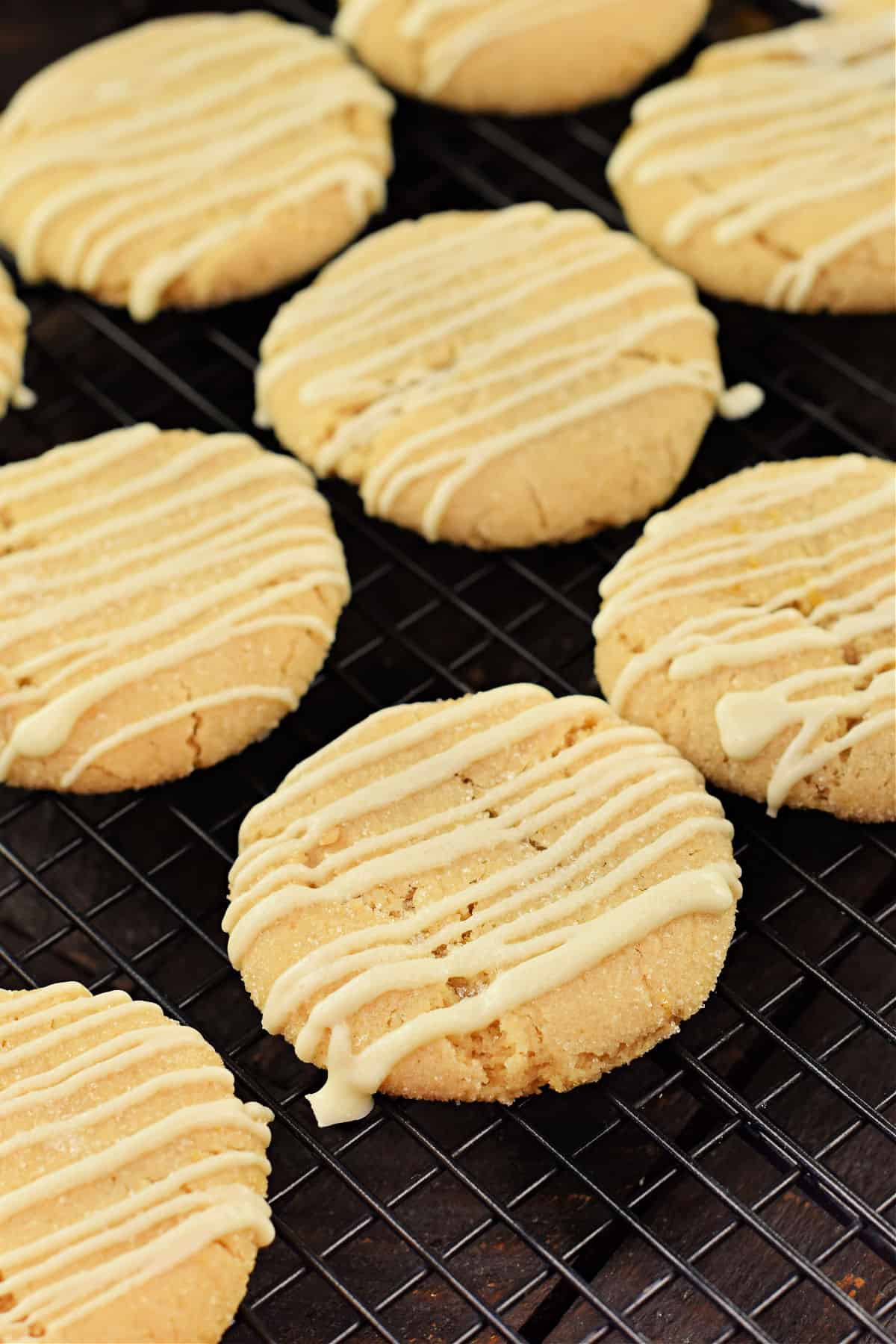 Why this Recipe Works
I took my gingerdoodle cookie recipe and lemon-ized it. I also created a new verb in the process. From now on adding lemon flavor to a recipe is known as "lemon-izing" in this house!
But seriously, let's talk about these lemon crinkle cookies!
Lemon zest. This addition brings bright flavor and a heavenly citrus aroma to the simple cookie dough.
Rolled in granulated sugar. Instead of the classic cinnamon-sugar topping of a snickerdoodle, these cookies have a crackly pure sugar topping!
White chocolate drizzle. For an added treat, I added a little melted white chocolate to the baked cookies. Heavenly!
Freezer friendly recipe. Make a double or triple batch. You'll love having a stash of these in the freezer for later!
The result? Perfect chewy Lemon Crinkle Cookies. If you love crinkle cookies, try our classic chocolate crinkle cookie recipe. Or give our delicious, soft and chewy red velvet crinkle cookies a try soon.
Ingredient Notes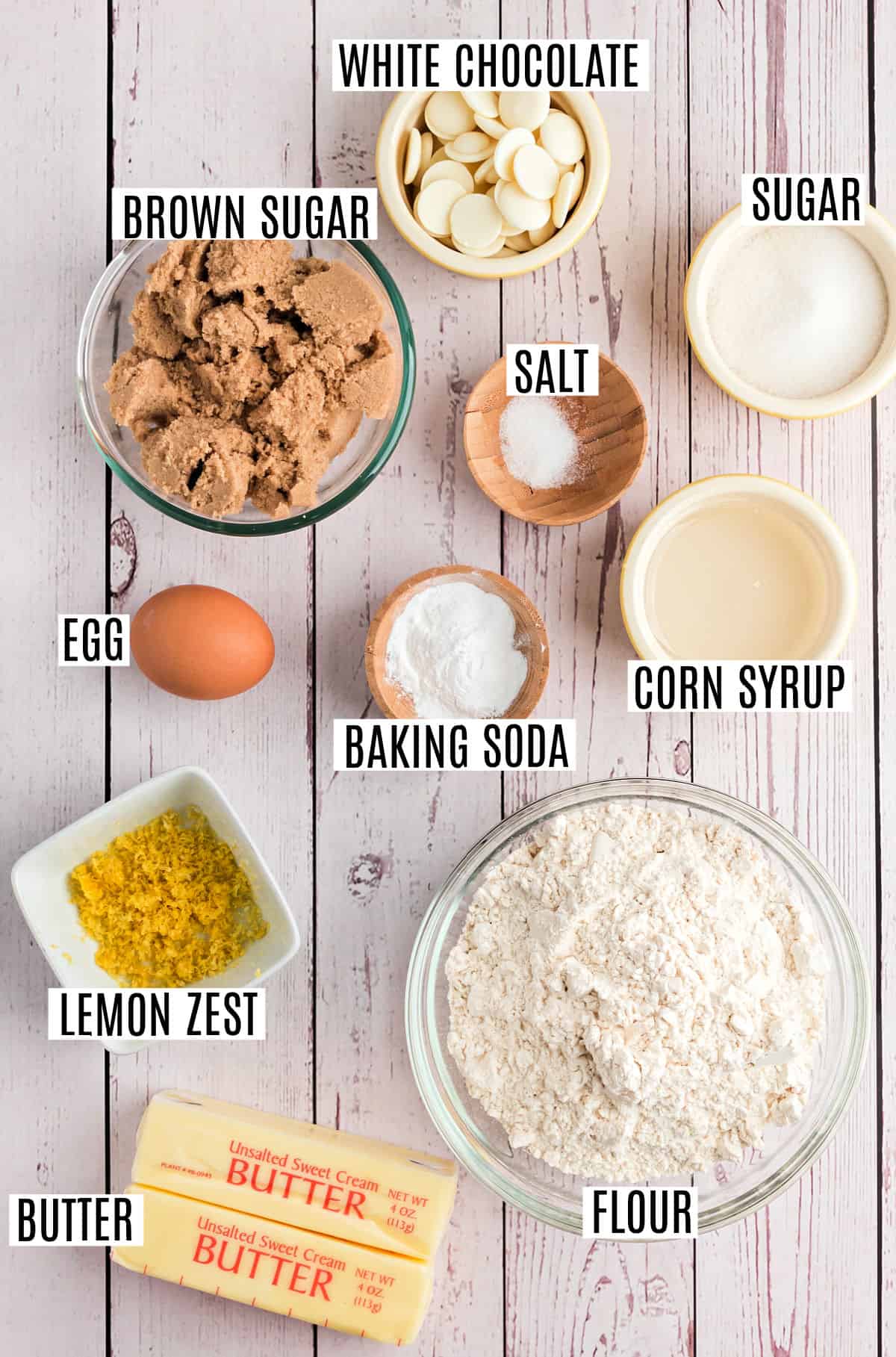 Lemon zest. You'll need the zest of about 2 or 3 lemons. A zester or microplane grater is perfect for removing that fragrant outer peel. Use our guide on how to zest a lemon for best tips and tricks.
Butter. We opt for unsalted butter in our baking, unless otherwise noted. This allows us to control the amount of salt added (learn why we use kosher salt in baking). Be sure to soften your butter to room temperature using our tips on how to soften butter quickly.
Light corn syrup. Creates a chewy texture!
White chocolate melting wafers. I used my trusty Ghirardelli melting wafers. These are optional but add a sweet and pretty finish that makes the cookies even more appealing.
Tips & Tricks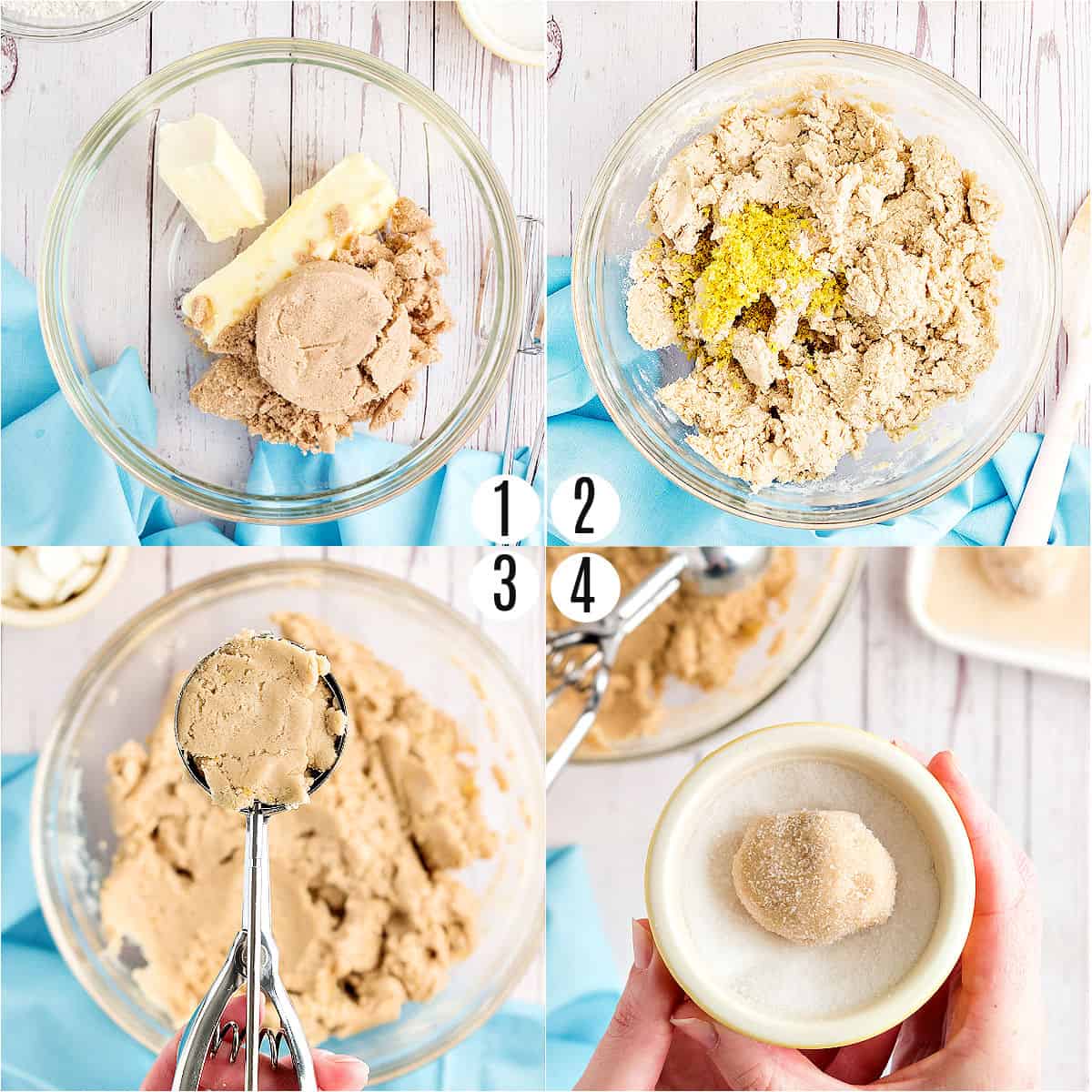 Use a medium sized cookie scoop. Mine holds 2 tablespoons of dough to ensure evenly sized cookies.
Roll in sugar. After scooping the cookie dough into balls, give each one a quick roll in granulated sugar.
Freeze dough. Use our tips to freeze cookie dough if you don't want to bake all the cookies immediately.
Let cool completely. Adding warm chocolate to a warm cookie is a recipe for disaster. Wait until the lemon crinkle cookies are fully cooled. Then slowly drizzle the melted white chocolate on top.
Recipe FAQs
How do I store Lemon Crinkle cookies?
Store Lemon Crinkle Cookies in an airtight container at room temperature. They will keep well for one week.
Can I make this recipe with orange zest or lime zest instead?
Yes, other citrus flavors would be tasty in this recipe too. Or you can try these Orange, Lemon, and Lime Citrus Cookies. They're very similar to Lemon Crinkle Cookies and include all your favorite fruity flavors.
Would white chocolate chips work instead of melting wafers?
You COULD use melted white chocolate chips but they won't drizzle over the cookies as smoothly and definitely won't look as "neat." I strong recommend using white chocolate or vanilla melting wafers, which are formulated to melt and drizzle smoothly. You can also leave off the white chocolate entirely. The Lemon Crinkle Cookies are just as delicious enjoyed au natural.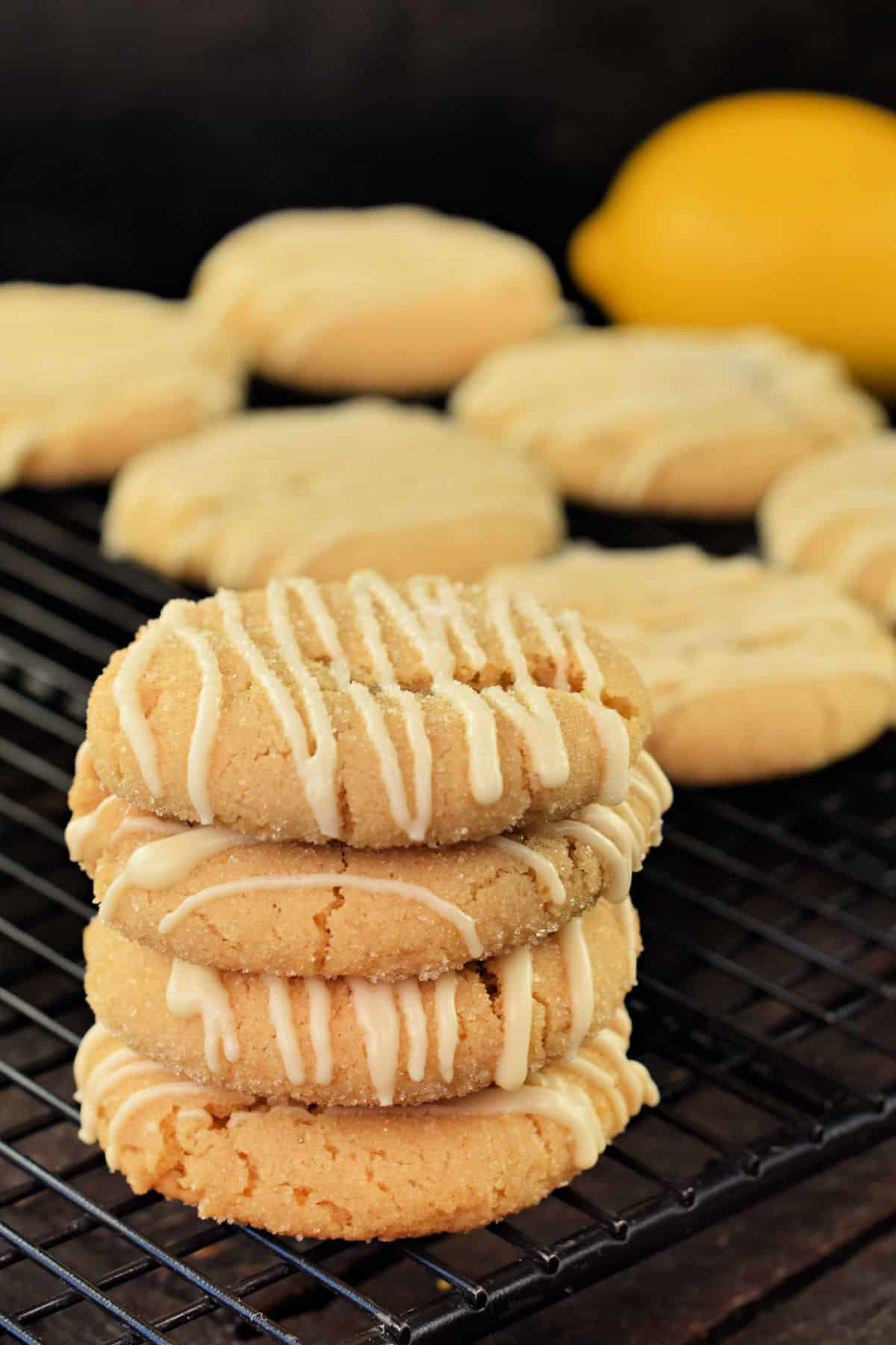 More Cookie Recipes
Crinkly crackly tops and a soft chewy crumb make Lemon Crinkle Cookies irresistible. Add a gorgeous white chocolate topping and watch how fast they disappear!