Chocolate Crinkle Cookies have a fudgy soft-baked center surrounded by crackly edges. A dusting of powdered sugar makes them picture perfect for the holidays!
If you like crinkle cookie recipes, these Chocolate Mint Crinkle Cookies are a must-try variation on today's recipe. Or give our rich and fudgy chocolate chocolate chip cookies a try next!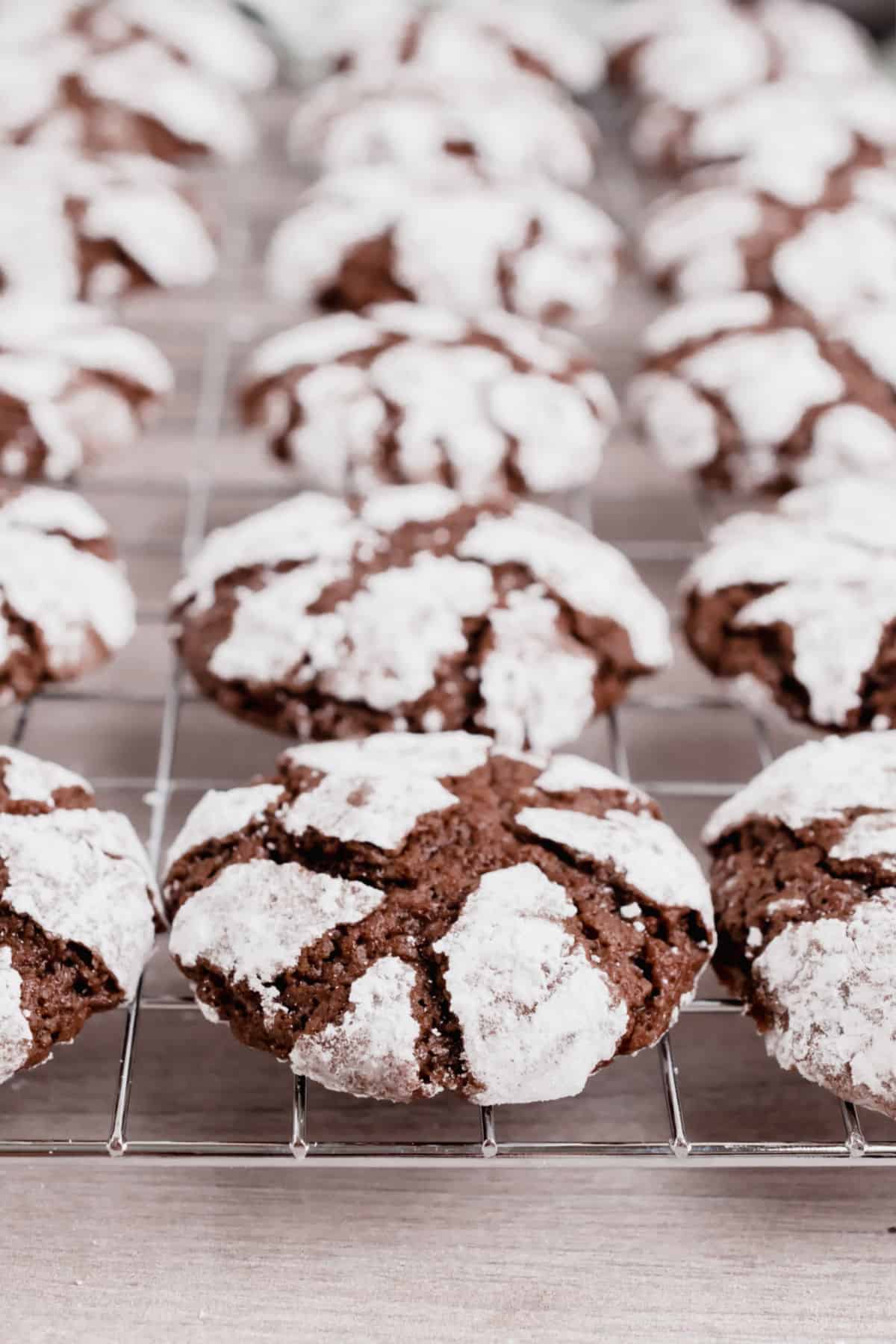 Why this Cookie Recipe is Best
Chocolate Crinkle Cookies put a smile on my face every time I make them. An easy chocolate cookie dough gets rolled in powdered sugar and baked to soft perfection.
Rich and chocolatey, just like a good fudgy brownie.
Crackly crisp exterior meets a soft gooey center.
Sweet powdered sugar coating.
Freezer friendly and super easy!
As the cookies cool they develop crackly edges, just like my favorite brownies. The powdered sugar coating makes them look as good as they taste; no frosting or decorating required.
If you love easy cookies, check out our list of all my favorite Christmas cookies! You're sure to find something to love! Our cookies and cream cookies are always a hit.
Ingredient Notes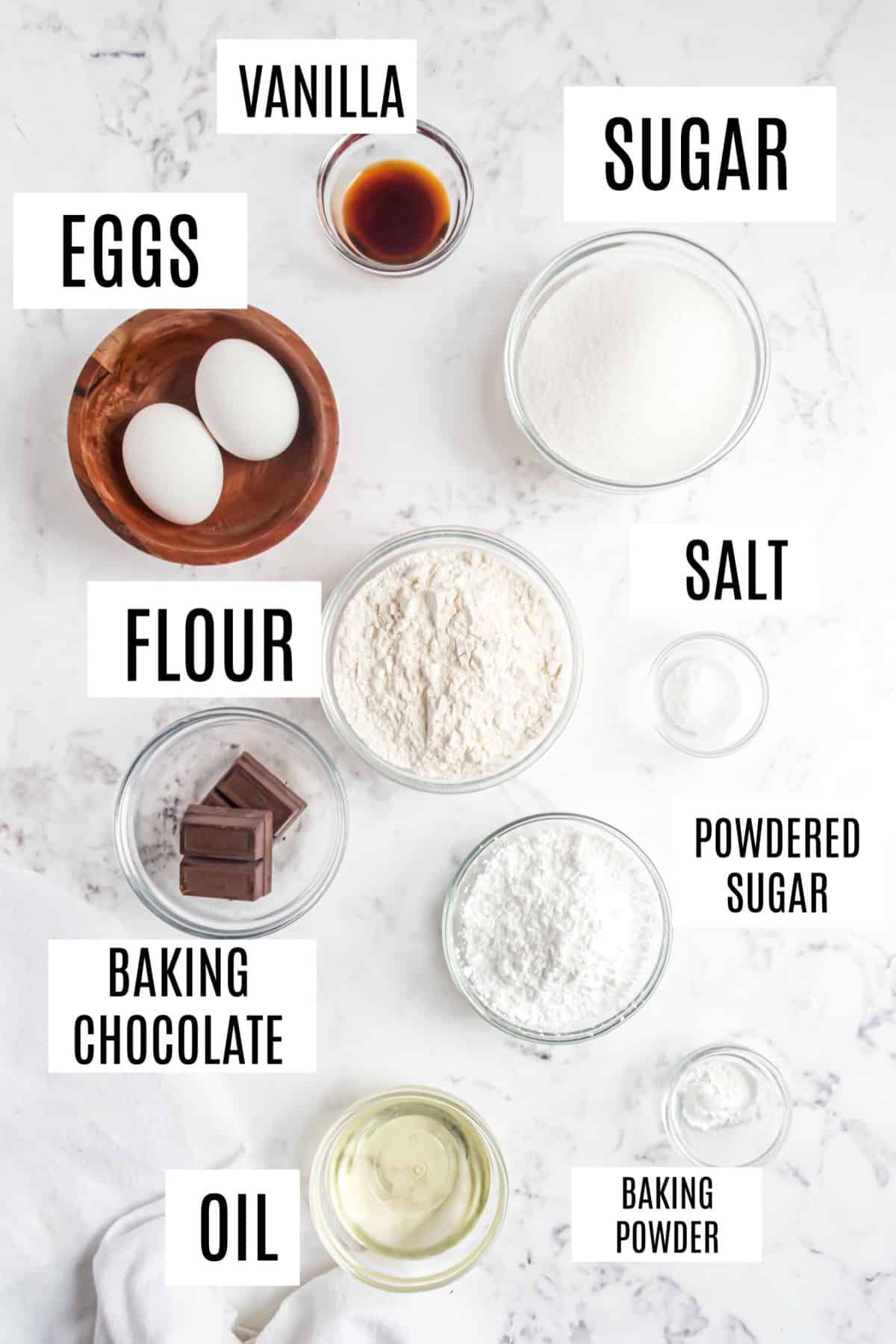 Unsweetened baking chocolate – For best results, use a good quality chocolate like Ghirardelli or Guittard. You want the rich chocolate flavor to shine through.
Vegetable oil – Using oil instead of butter creates a chocolate cookie with crackly edges and a perfect texture.
Powdered sugar – Also called "confectioner's sugar" or "icing sugar", this ingredient gives our chocolate crinkle cookies a sweet finishing touch.
Easy Instructions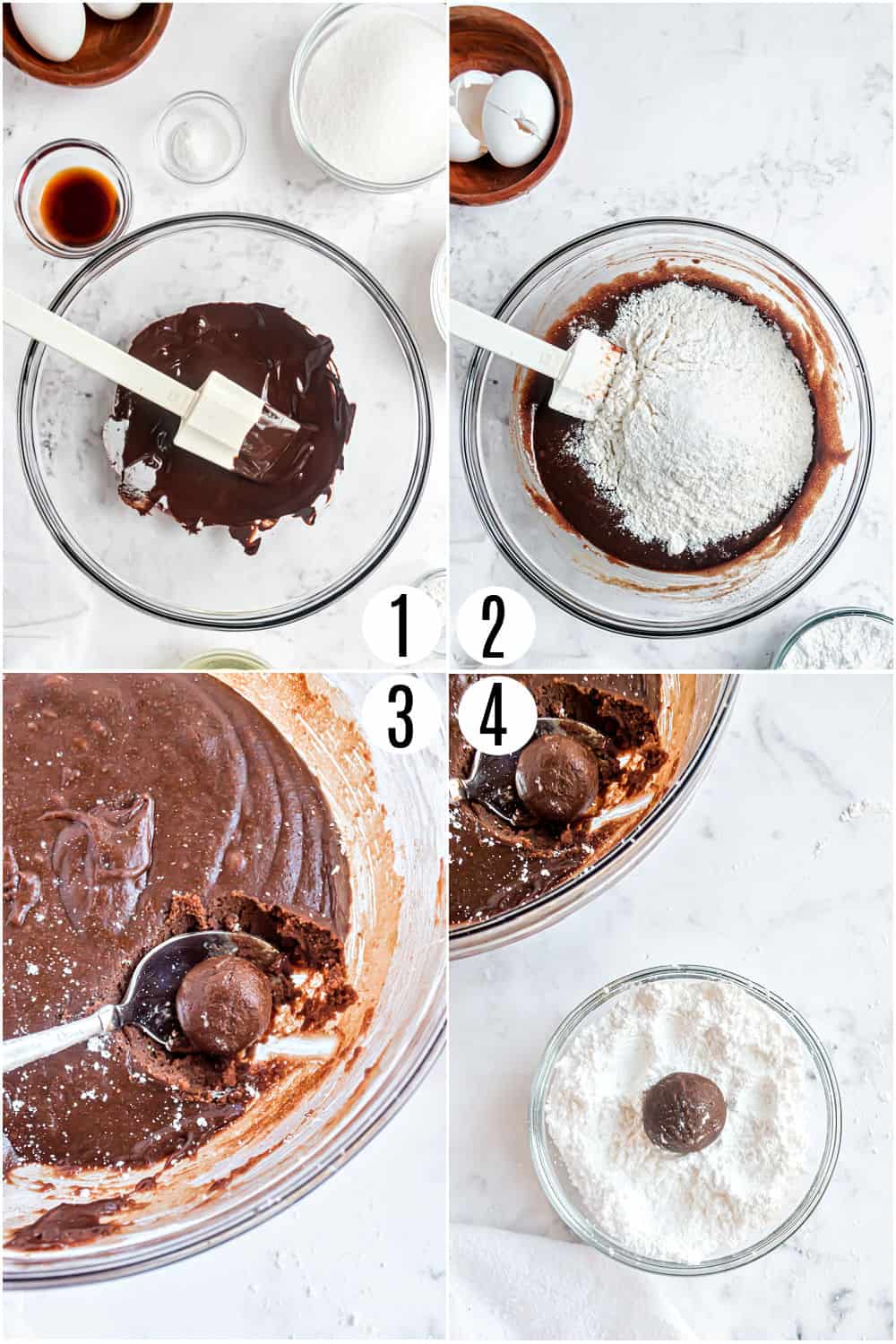 Chocolate Crinkle Cookies take so little effort to make with impressive results.
Melt the chocolate:
Start by melting the baking squares according to package directions. Let the chocolate cool slightly before adding them to the other ingredients.
Make a dough:
Mix the melted chocolate with the sugar and oil by hand. Add eggs, vanilla extract, then the dry ingredients. Mix the dough by hand just until combined.
Chill:
Place the dough in the fridge for at least 2 hours. Once the dough is completely chilled line a baking sheet with parchment paper and preheat the oven.
Bake:
Roll scoops of the chilled dough in powdered sugar. Then bake for 10 to 12 minutes.
When the edges are set, remove the cookies from the oven and let them cool completely before enjoying.
Tips and Tricks
Mix by hand! I love my stand mixer but this is NOT the time to use it. Overmixing creates cookies that are flat and crispy. Use a large wooden spoon to incorporate the ingredients and mix only until the ingredients are just combined for best results.
Small cookies are best. If you try to make Chocolate Crinkle Cookies too big they will be overcooked on the outside and raw on the inside. I recommend measuring the dough with a 1 tablespoon cookie scoop.
Freeze Cookies. Use my tips on how to freeze cookie dough for later.
Recipe FAQs
Can I make these cookies without chilling the dough?
Do not skip chilling this dough. Chilling keeps the dough from spreading excessively so the cookies are thick and soft. If you don't chill the dough, you risk ending up with flat, thin crinkle cookies.
How do you store Chocolate Crinkle Cookies?
Store these cookies at room temperature in an airtight container. They stay good for about 4 days.
Can I freeze chocolate crinkle cookies?
Yes, these Chocolate Crinkle Cookies freeze well for up to 3 months. To freeze these cookies, store them in an airtight container with layers separated by parchment paper. Make sure to lay them flat with no edges touching. Let the cookies thaw in the fridge overnight before enjoying.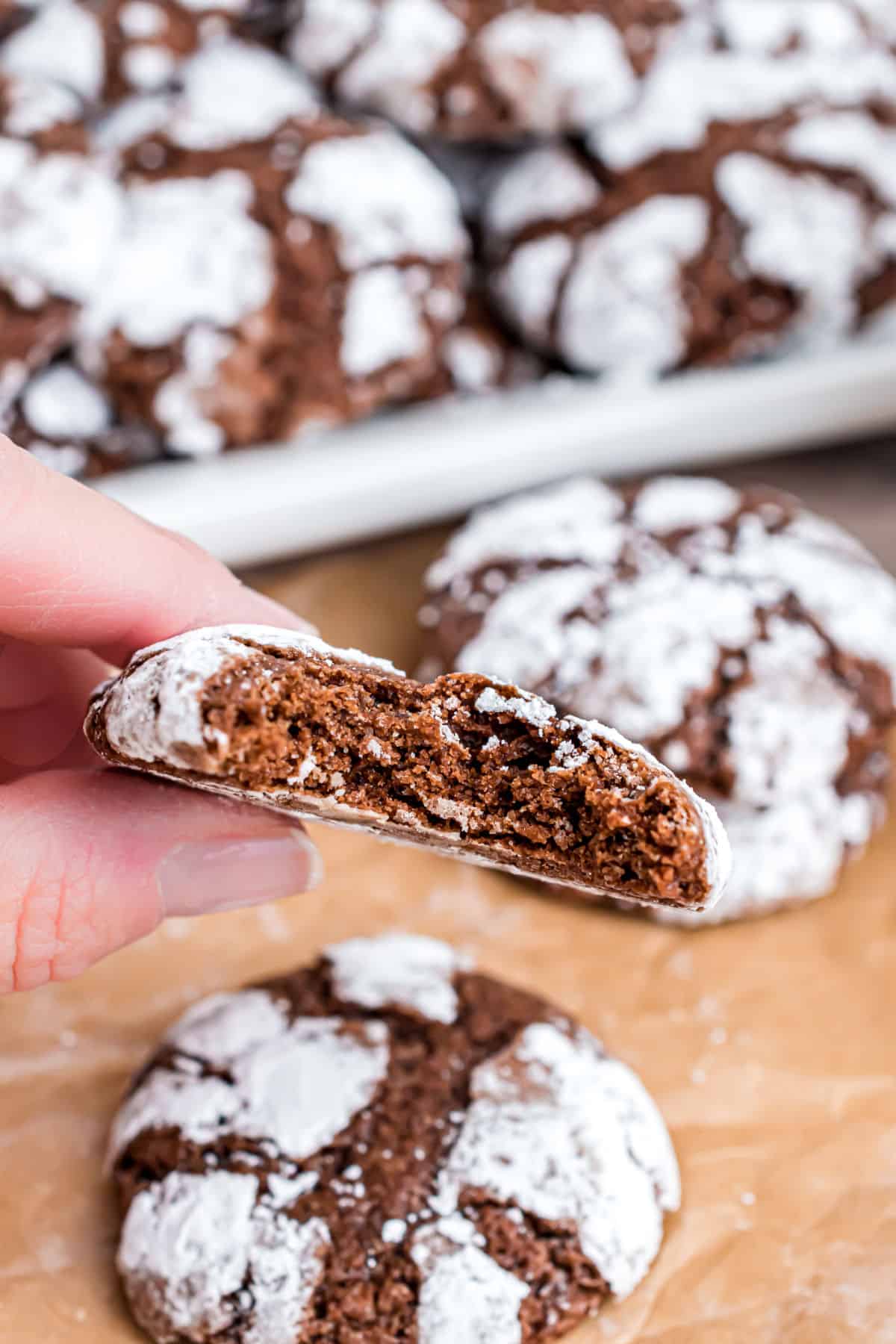 Chocolate Crinkle Cookies are a brownie lover's dream cookie! A gooey fudge center and crispy edges make this easy cookie an all time favorite.