Perfect Chocolate Chip Cookies
If you're looking for Perfect Chocolate Chip Cookies, this recipe is the answer. Crunchy on the outside, and chewy and soft in the center!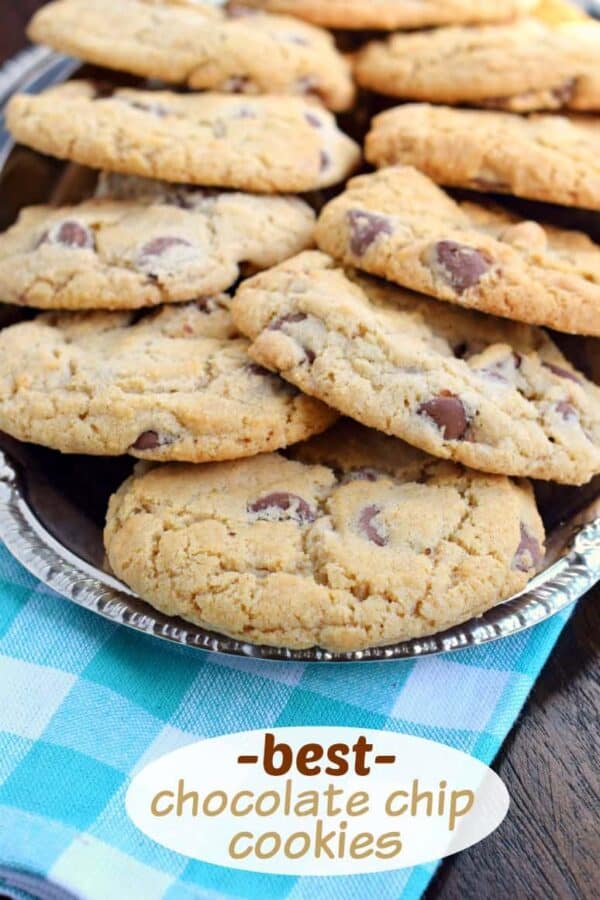 Click HERE to save recipe to pinterest
Anyone out there own a fitbit
? If so, tell me if you have this same problem.
If the battery is ever dead, or if I forget to wear it, I have this mental argument with myself that my workout no longer counts. I mean, how ridiculous is that?
I'm so attached to the number on my screen, when I look at my fitbit app on my phone, that I get a little obsessive compulsive. Which can be good and bad. BAD because like I just mentioned, I convince myself that my workout was meaningless it wasn't properly documented. GOOD because it makes me want to workout and take my steps every day!
Speaking of steps…I think my fitbit might be broken, too. My husband and I can be on a walk, doing the exact amount of miles at the exact same time…and his steps are double mine. Even though he is taller with a longer stride. What the heck? It bothers me to the point that I refuse to ask his steps anymore! And I may have to "unfriend" him on my fitbit app.
One thing we do have in sync is our love for chocolate chip cookies.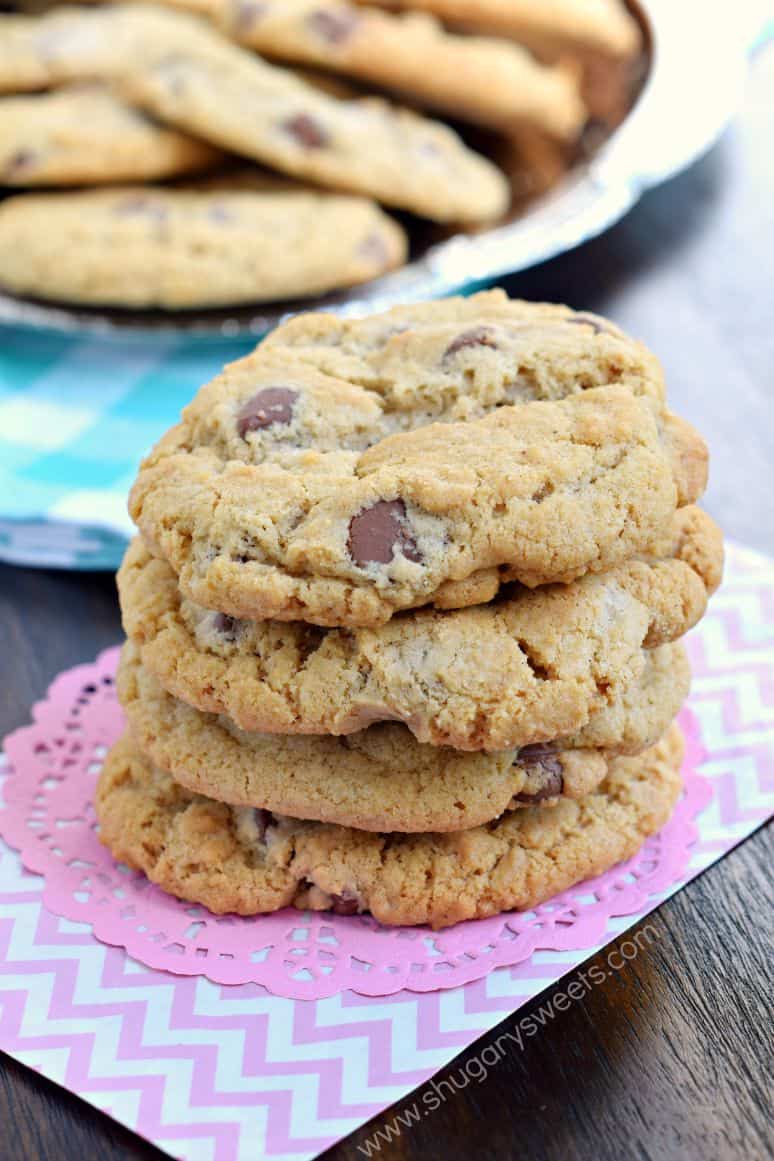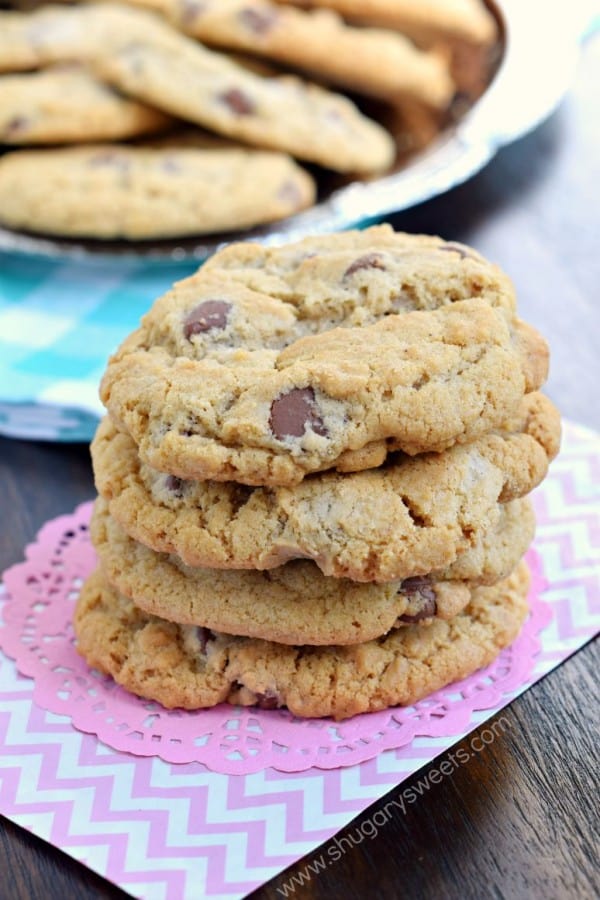 When we first got married we spent YEARS trying to find the perfect cookie recipe. I began following the Crisco recipe with a few alterations of my own and it has become our most favorite version. SO much so, that we are often asked for our cookie recipe.
Why use shortening in cookies?
I will tell you right now, butter does NOT work in the recipe. Some of you will ask. Some of you will tell me you don't like using Crisco
. That's okay. Do a search for another cookie recipe on the blog. This one though is most successful with Crisco. If you MUST use butter, make sure it's softened. And you're going to want to chill your cookie dough for at least 24 hours before baking.
However, what the Crisco does in this recipe is provide a nice crunchy exterior on the cookie while maintaining a soft chewy center. Truly, a perfect Chocolate Chip Cookie recipe in my opinion!

Are you a cookie monster? Here are some of MY favorites: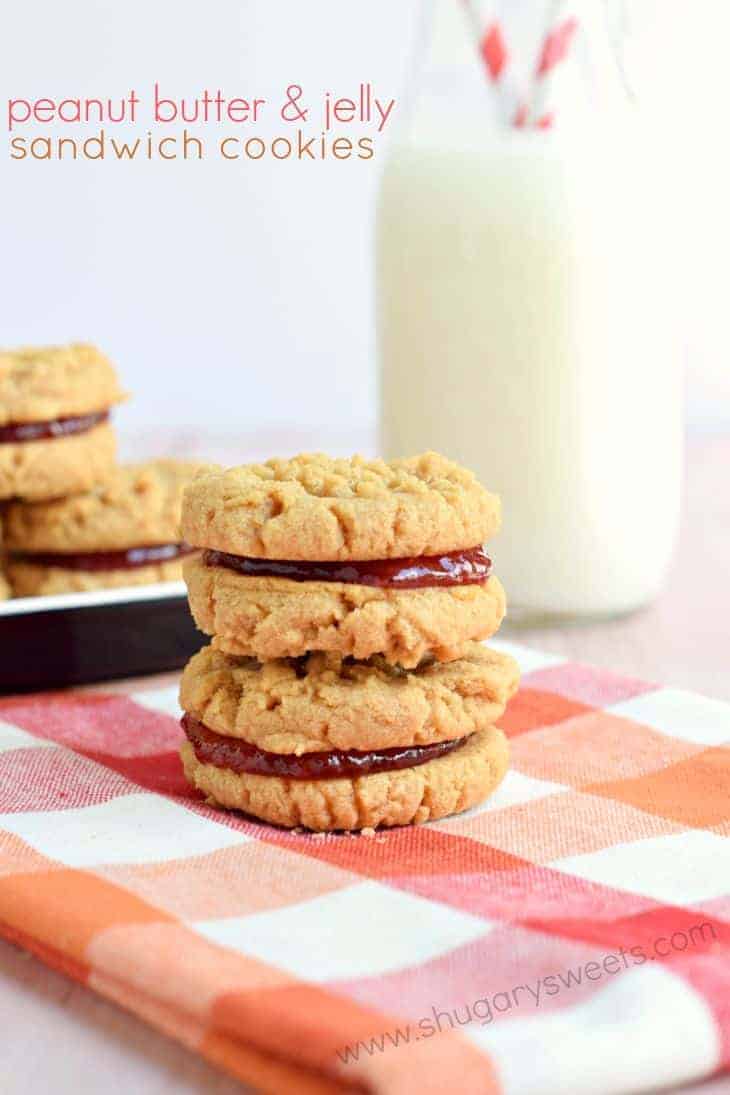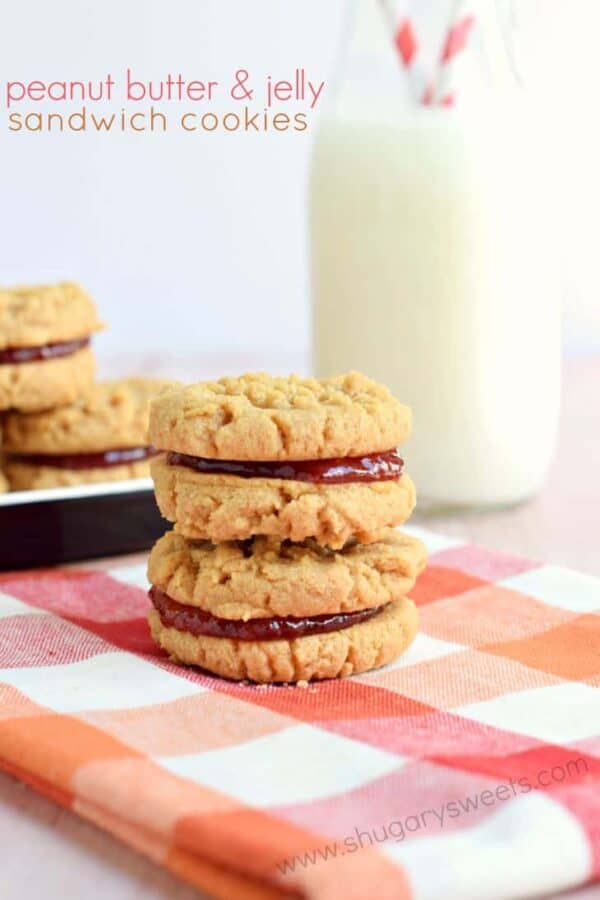 Peanut Butter and Jelly Cookies: three ingredient cookies sandwiched around jelly. YUM.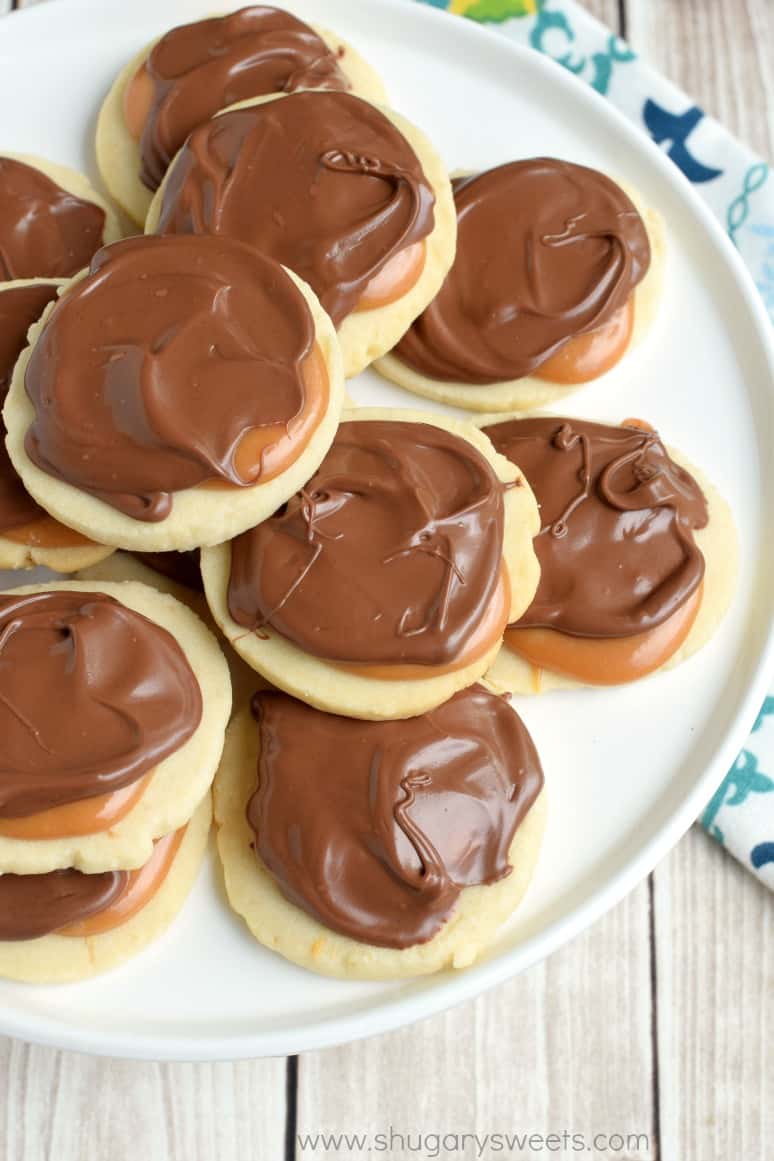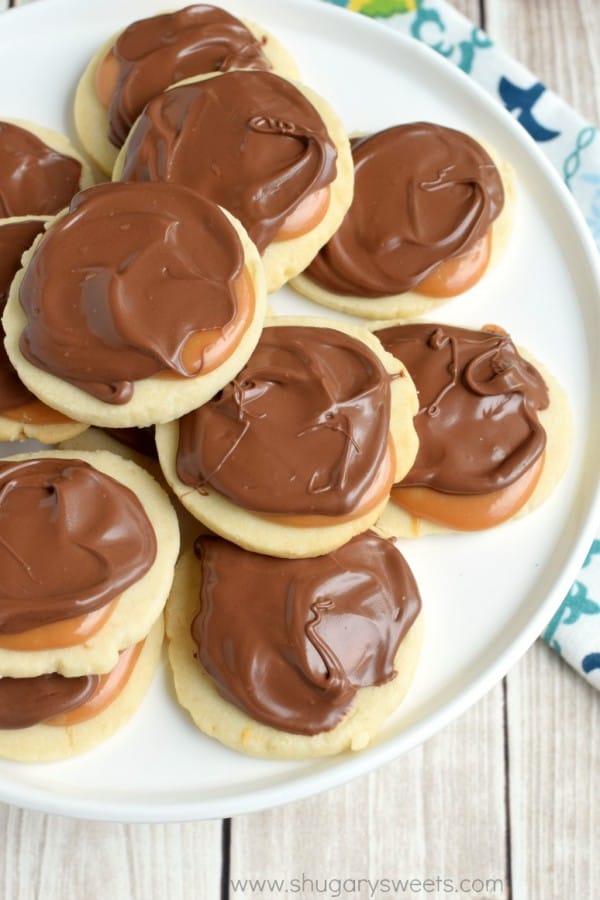 Twix Cookies: seriously what's not to love? Shortbread, caramel and chocolate!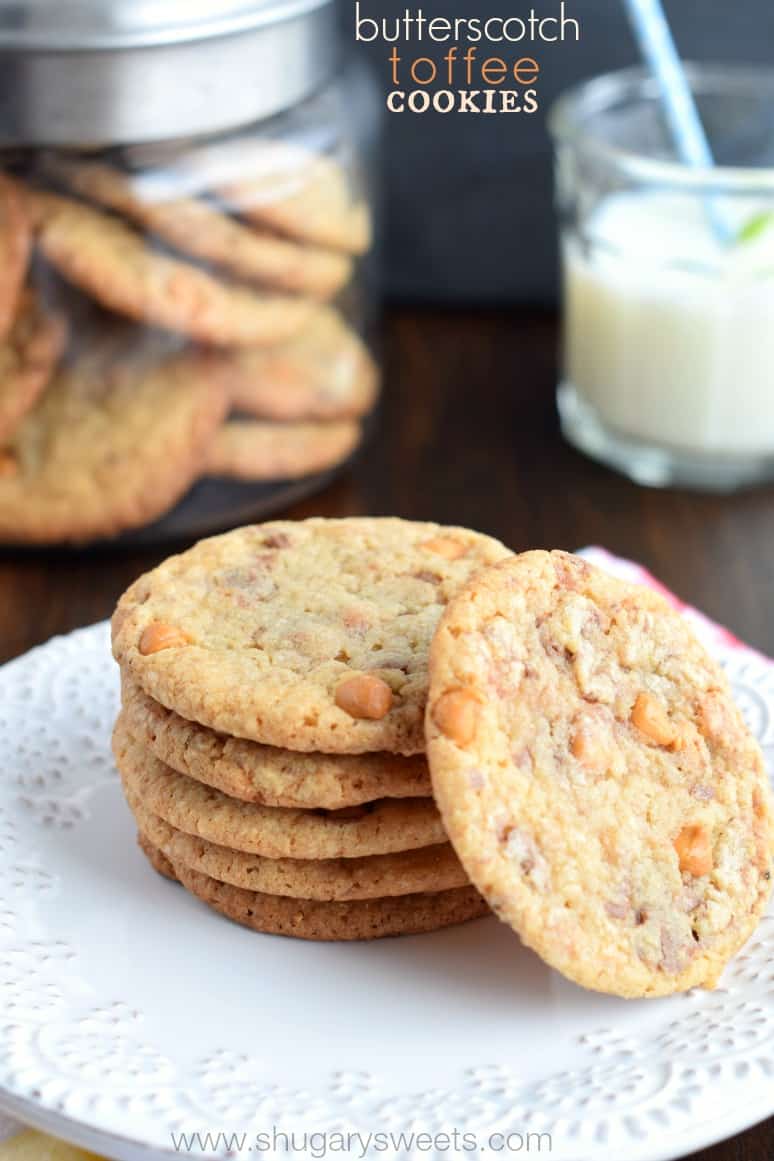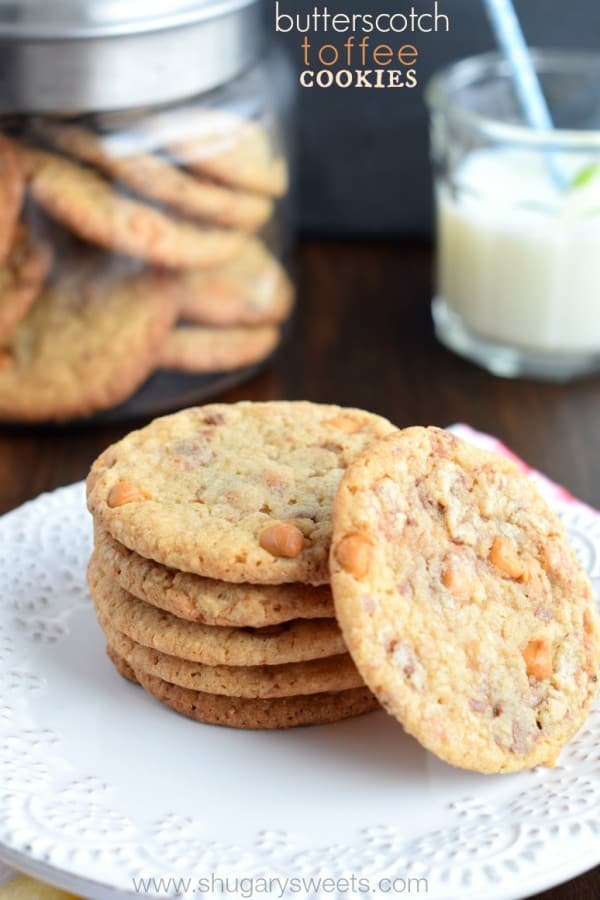 Butterscotch Toffee Cookies: you'll love the chewy texture of these cookies!!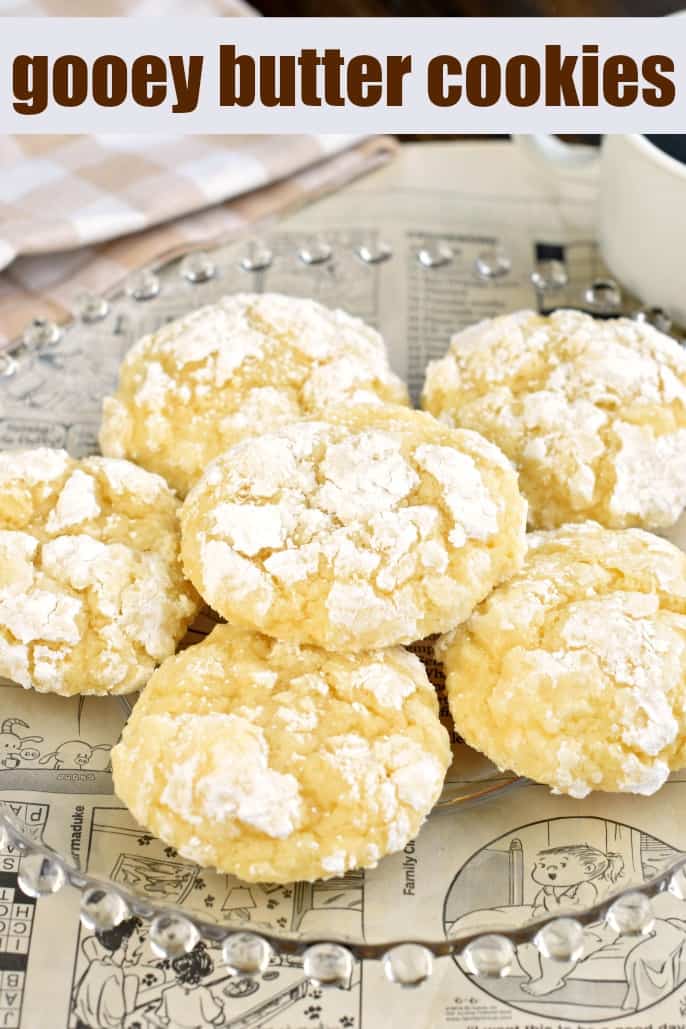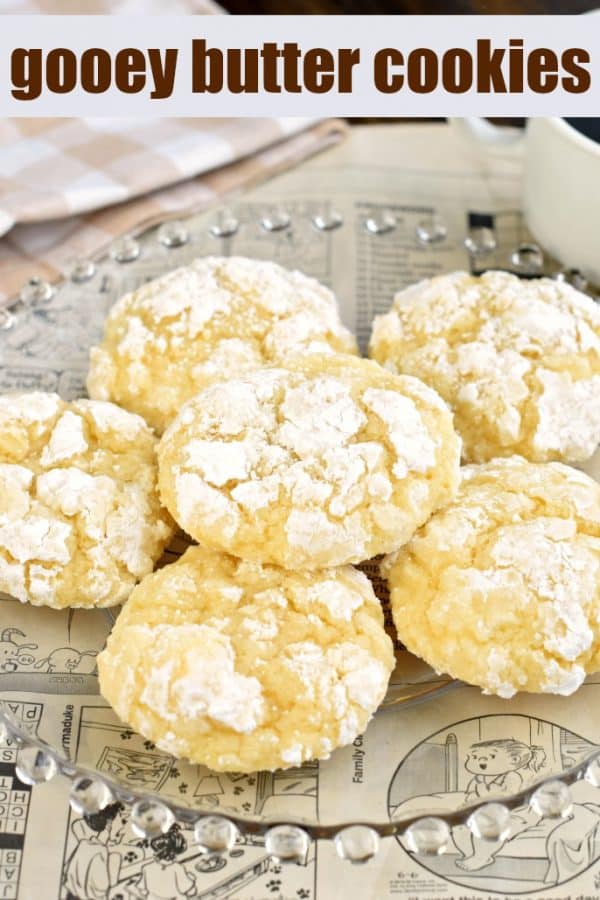 Thick, moist, and flavorful describe these delicious Gooey Butter Cookies. Made from scratch, but I've got a cake mix option if you're in a pinch!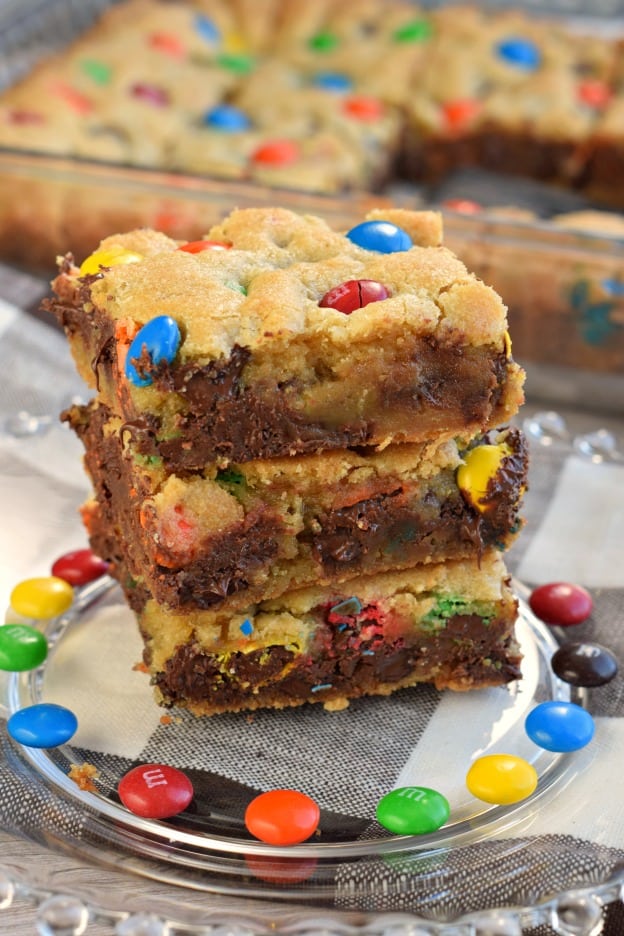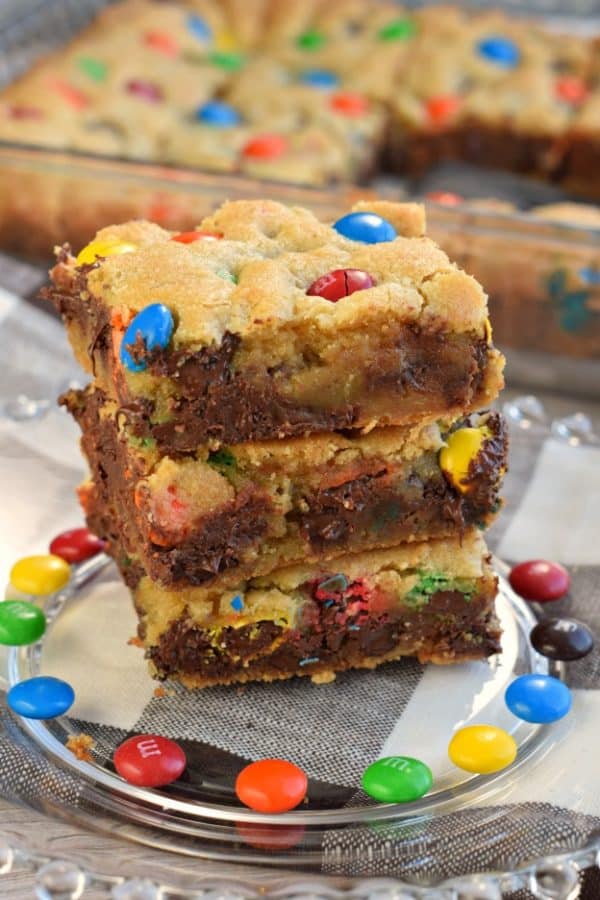 Chewy M&M's Chocolate Chip Cookie Bars are thick and delicious and perfect when you need a quick dessert. Perfect for holidays and bake sales too!
Love these Chocolate Chip Cookies? Here are some cookie recipes from my friends: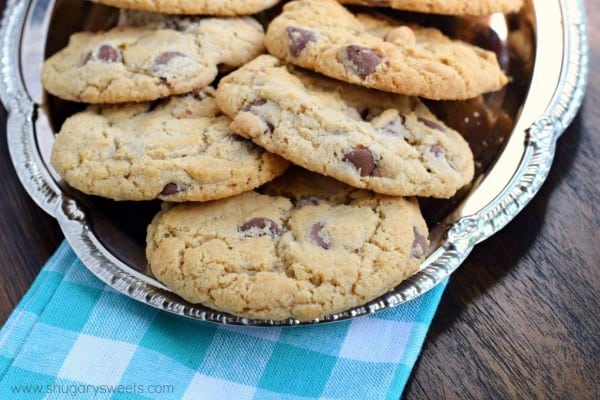 Connect with Shugary Sweets!
Facebook | Twitter | Pinterest | instagram
If you LOVE this recipe, share it on Instagram and tag me #shugarysweets so I can see it!
I created a fun little group on facebook and I'd love for you to join in! It's a place where you can share YOUR favorite recipes, ask questions, and see what's new with Shugary Sweets (so that you never miss a new recipe)! If you'd like to check it out, you can request to join HERE.
Yield: 4 dozen large cookies
Perfect Chocolate Chip Cookies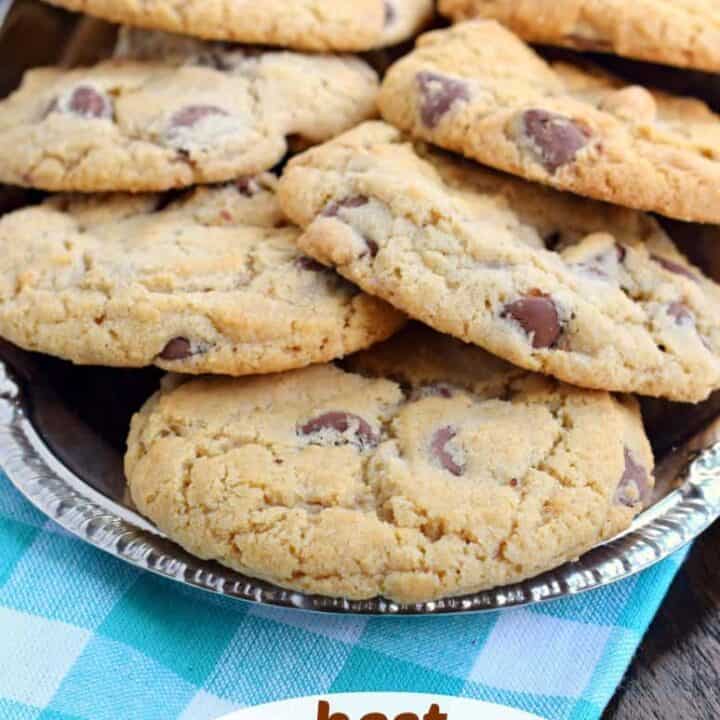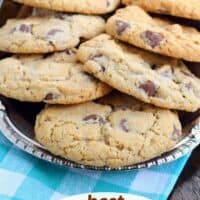 Prep Time 15 minutes

Cook Time 13 minutes

Total Time 28 minutes

Soft and chewy Chocolate Chip Cookies.
Ingredients
1 1/2 cup butter flavored Crisco
2 1/2 cup light brown sugar, packed
1/4 cup skim milk
2 tsp vanilla extract
1 tsp almond extract
2 large eggs
3 1/2 cup all-purpose flour
1 1/2 tsp kosher salt
1 1/2 tsp baking soda
1/4 tsp nutmeg
pinch of allspice
1 tsp cinnamon
2 packages (12oz each) milk chocolate chips
Instructions
Preheat oven to 375F. Line cookie sheets with parchment paper.
In a large mixing bowl, combine crisco, sugar, milk, vanilla and eggs. Beat until well blended.
Add in flour, salt, baking soda, and spices. Beat until fully combined. Fold in chocolate chips.
Using a 3 Tbsp scoop, drop onto parchment paper lined baking sheets about 2 inches apart. Bake for 11-13 minutes, until outside of cookie is lightly browned. Remove from oven and allow to cool several minutes on baking sheet. Remove and cool completely on wire rack. The number of cookies is determined by the size scoop you use. I prefer these to be larger...which yields about 3-4 dozen cookies.
You can also drop cookie dough onto parchment paper and freeze for 20 minutes. Then take firm cookie dough balls and place in ziploc bag. Freeze until ready to bake. You can bake these from frozen, but add on a few extra minutes to your bake time. ENJOY.
Nutrition Information:
Yield:
48
Serving Size:
1 cookie
Amount Per Serving: Calories: 162 Total Fat: 8g Saturated Fat: 5g Trans Fat: 0g Unsaturated Fat: 2g Cholesterol: 25mg Sodium: 170mg Carbohydrates: 21g Fiber: 1g Sugar: 13g Protein: 2g

**There may be affiliate links in this post! By clicking on them, or purchasing recommended items I may receive a small compensation. However, I only recommend products I love! Thank you for supporting Shugary Sweets! See my disclosure policy for more info**
Recipe originally published August 27, 2015