Orange Chicken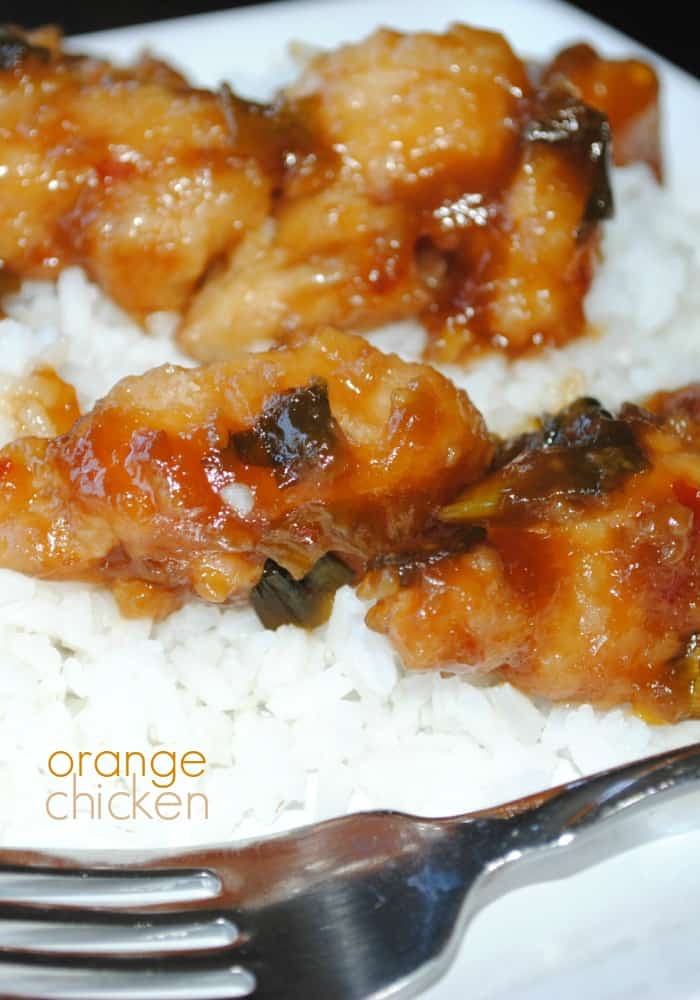 I know, you all have been sitting on the edge of your seats waiting for me to post my orange chicken recipe! Well, the wait is over, here it is! If you make it soon you will realize it's worth the wait. Unless of course you don't like orange chicken.
Here's the thing about me and cooking Chinese food. I can't do it. I fail. Every time. No matter how many times I try to make fried rice, I don't like it. It's not worth the effort, because it just doesn't taste as good as take out. This however is NOT true about this orange chicken. That's a big statement for me to make because I love Chinese Take Out. I love the little containers. I love the fortune cookies, the egg rolls and the fried rice. And I LOVE Orange Chicken. Now at least I can make that at home on occasion. Especially when we are in the middle of a month long spending freeze!
I have about 12 boxes of Girl Scout cookies in my pantry, apparantly we ordered from alot of girls. Especially since we have eaten about 12 boxes already. So, I am going to try to not bake much this week. I do want to make some lemon bars, I've had a taste for them for a while now! But that's it. Maybe.
Orange Chicken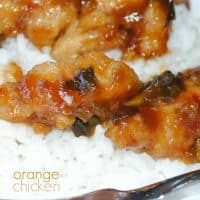 Ingredients
For the Chicken:
2 lb boneless skinless chicken, cut bite size
1 egg
1 1/2 tsp salt
1/2 tsp white pepper
2 Tbsp oil
1/2 cup cornstarch
1/4 cup flour
1 tsp ground ginger
2 cloves garlic, pressed
1/2 tsp crushed red pepper
1/4 cup green onion, chopped
1/2 tsp sesame oil
2 Tbsp soy sauce
For the Glaze:
1/4 cup soy sauce
1/4 cup water
1/3 cup brown sugar
1/3 cup granulated sugar
1/2 cup orange juice
2 Tbsp vinegar
2 Tbsp cornstarch
1/2 cup cold water
Instructions
Mix egg, salt, white pepper and oil in a bowl. In another bowl mix 1/2 cup cornstarch and 1/4 cup flour. Coat bite size pieces of chicken first in egg mixture then in flour.
Heat oil in stainless skillet (about 1/2 inch deep-or use a fry daddy). Fry chicken in oil until completely cooked, several minutes each side. Remove chicken into serving bowl. Drain all but 2 Tbsp oil.
To remaining oil, heat ginger, garlic, red pepper, green onion, sesame oil and 2 Tbsp soy sauce. Heat for 2-3 minutes, until onions soften.
In small bowl, mix 1/4 cup soy, 1/4 cup water, sugars, orange juice and vinegar. Add to onion mixture in skillet. Bring to a boil. Mix cornstarch and cold water in small bowl. Add to boiling mixture and return to boil until thickened.
Pour hot glaze over chicken, mix and serve with white rice! Enjoy!