THE SECRET IS OUT! Warm, gooey chocolate chip cookies are yours to enjoy–no travel required. Here's the Doubletree Chocolate Chip Cookies recipe you've been waiting for!
For more secret recipes, be sure to give this Disney Churro recipe a try! I'm also in love with Starbucks Lemon Loaf, and you will be too!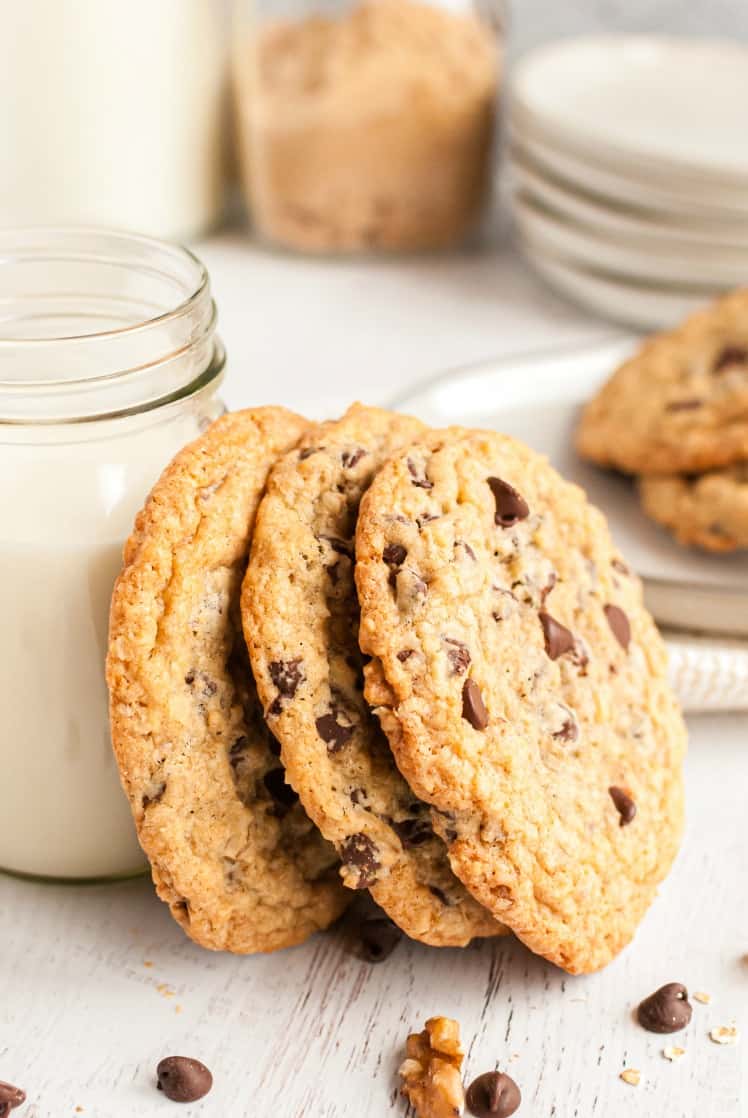 Doubletree Hotel
It finally happened. After years of closely guarding their secret, the hotel chain best known for its chocolate chip cookies, has released its recipe to the public.
The Doubletree Cookie recipe is easy to make at home and tastes just like the cookie you remember from the hotel.
The best part about staying at a Doubletree hotel when you're on a trip is the warm cookies you get upon check-in. After a long day of travel, there's nothing quite like kicking off your shoes, tossing your suitcase into the corner and taking a bite of a soft, chewy chocolate chip walnut cookie.
I could never put my finger on what made the Doubletree Cookie Recipe so good.
Maybe it was just the right ratio of walnuts to chocolate chips?
Or the soft-baked texture of the cookie, always served slightly warm?
Or maybe it's just because cookies are the home-y comfort I crave after the stress of travel?
Until recently, I assumed I'd never know for sure.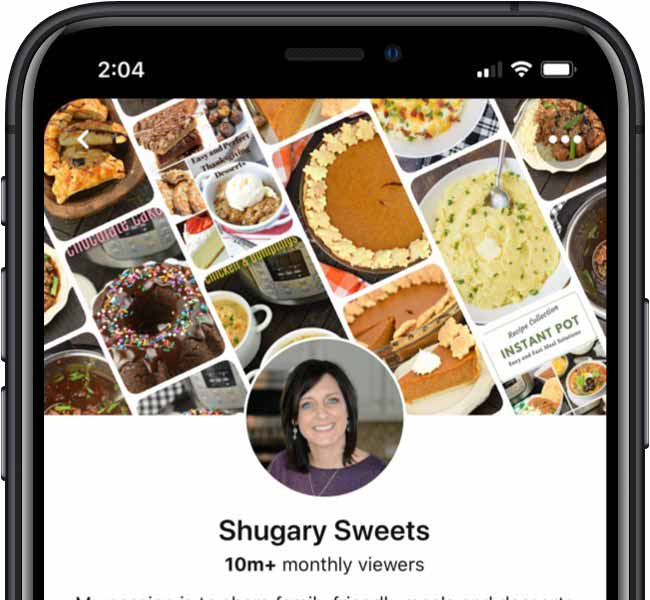 Then, Doubletree lifted the lid and released the recipe for their classic chocolate chip walnut cookies to the public!
I immediately headed to my kitchen to test it out, wondering if it was actually as good as the hotel cookies.
Yes. Yes, it is.
These chocolate chip walnut cookies are soft and chewy with chocolate morsels that melt in your mouth!
Whether you love Doubletree Cookies or have never tried them before, go make this cookie recipe! You won't be sorry.
These remind me of our favorite Chocolate Chunk Cookie Recipe!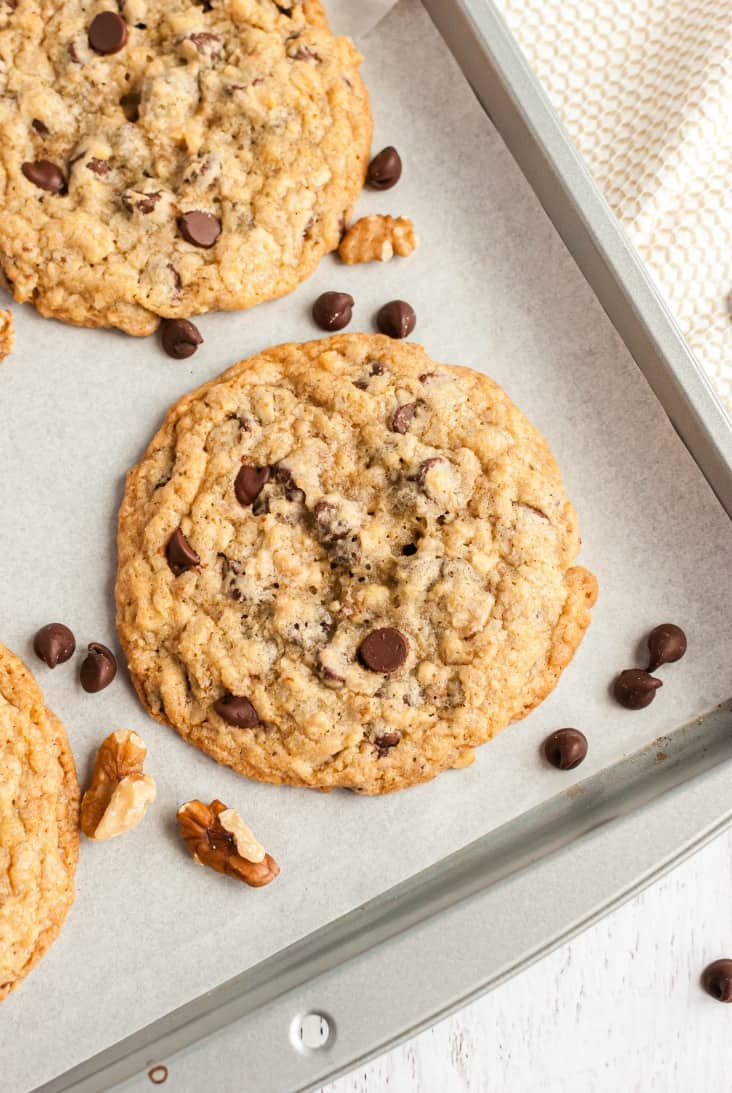 Ingredient Notes
When I first saw that Doubletree was sharing their recipe, I scanned it looking for the "secret."
What I discovered was that it's a fairly straightforward cookie recipe, not that dissimilar to my Perfect Chocolate Chip Cookies or Soft Baked Chocolate Chip Cookies.
It reminds me a lot of the classic Tollhouse Cookies, actually, with a couple of significant changes:
Lemon juice – I don't think I've ever put lemon juice in my chocolate chip cookies before! There's only 1/4 teaspoon in this dough; not enough to make the cookies taste like lemon but enough to add a little acid.
This reacts with the baking soda in the cookies to make them puff just a little more than a typical cookie when baked. As they cool they become extra chewy!
Rolled Oats – I can't believe I never noticed that these cookies have oats before! They definitely don't taste like oatmeal cookies but the rolled oats in the batter add a lot to the texture.
Cinnamon – Once again, there's not enough cinnamon to turn these into a snickerdoodle. The beauty is that the cinnamon melds with all the other flavors to give the cookies a richer, deeper sweetness.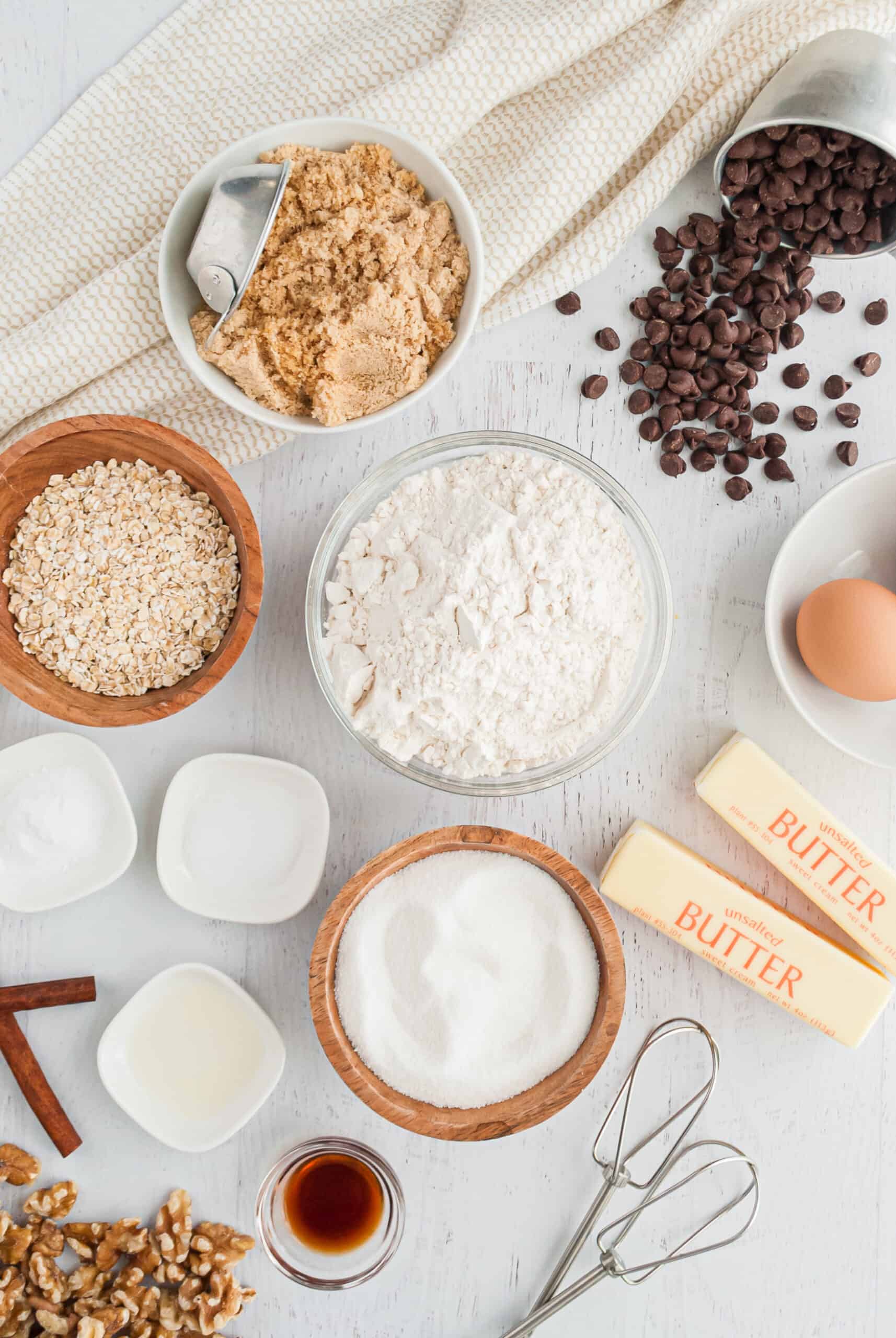 How to Make Chocolate chip walnut cookies
The perfect texture and taste of chocolate chip walnut cookies from Doubletree isn't all down to the ingredients; it's also in the technique:
HUGE cookies. Using a 3 Tbsp cookie scoop results in 15 large, chewy and rich cookies! You could use a 2 Tbsp scoop for more cookies!
While most chewy cookies are baked for a short amount of time at a medium to high temperature, these cookies should bake for a longer time at just 300 degrees.
Instead of removing the cookies to cool on a wire rack a few minutes after baking, you leave these on the baking sheet to finish cooling.
This results in a cookie that's so chewy it's almost fudgy without tasting underbaked. You're going to LOVE these cookies!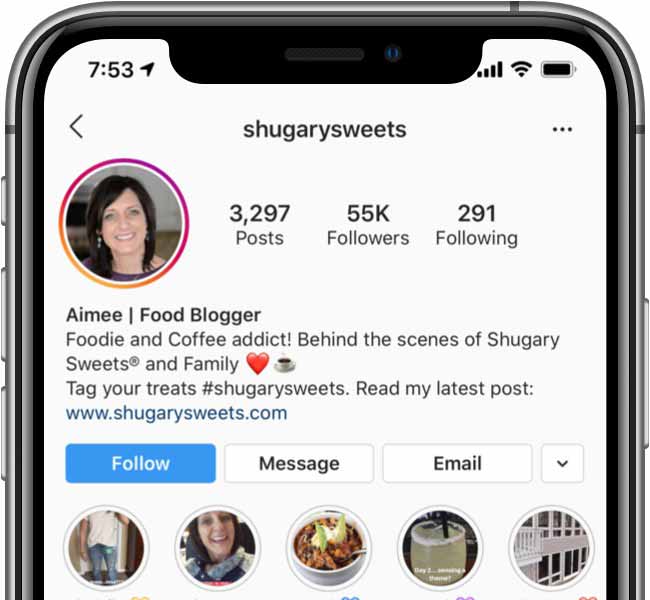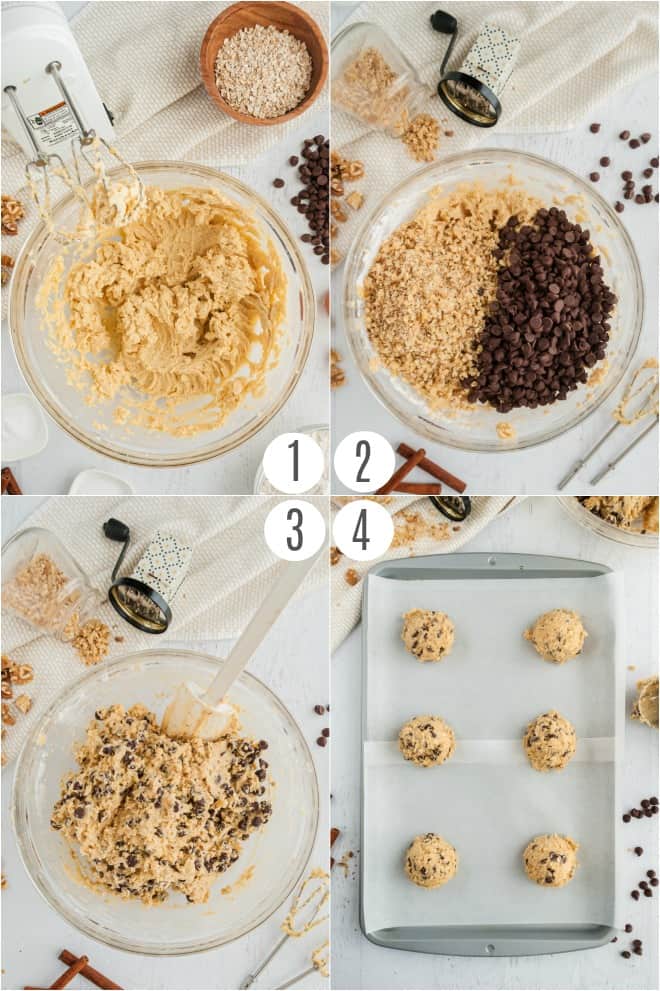 Step by Step Instructions
STEP 1. Cream butter, sugar and brown sugar in the bowl of a stand mixer on medium speed for about 2 minutes.
STEP 2. Add eggs, vanilla and lemon juice, blending with mixer on low speed for 30 seconds, then medium speed for about 2 minutes, or until light and fluffy, scraping down bowl.
STEP 3. With mixer on low speed, add flour, oats, baking soda, salt and cinnamon, blending for about 45 seconds. Don't overmix.
STEP 4. Remove bowl from mixer and stir in chocolate chips and walnuts. Portion dough with a scoop (about 3 tablespoons) onto a baking sheet lined with parchment paper about 2 inches apart.
STEP 5. Preheat oven to 300°F. Bake for 20 to 23 minutes, or until edges are golden brown and center is still soft. Remove from oven and cool on baking sheet for about 1 hour.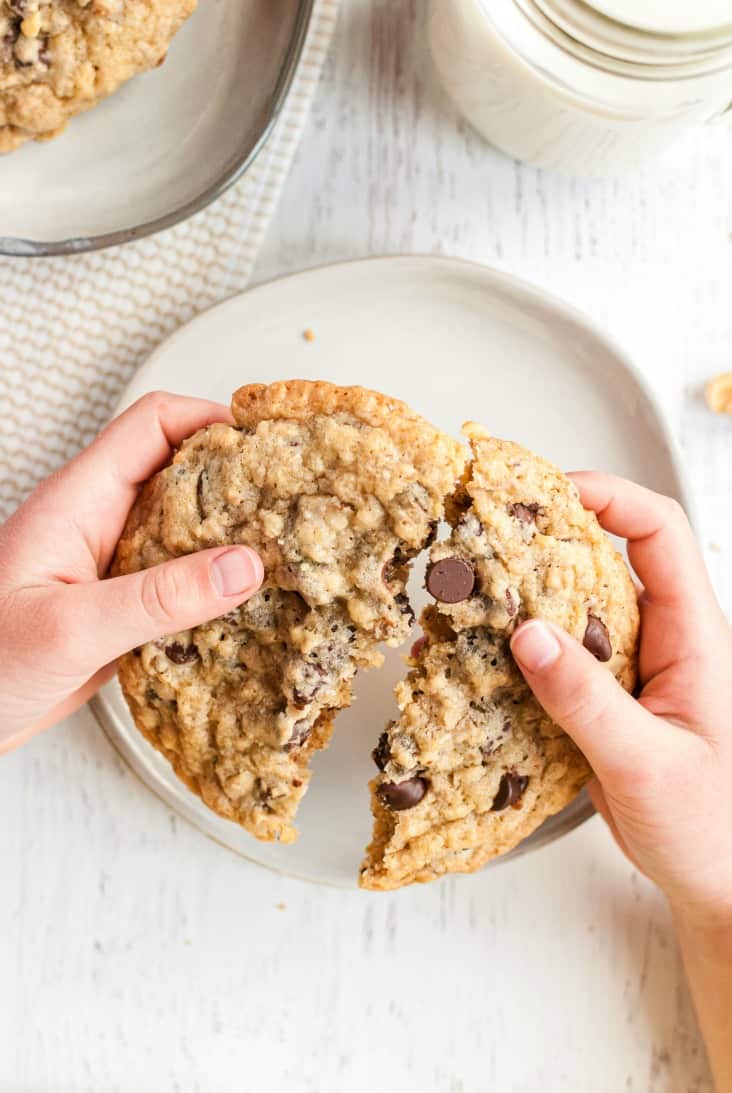 Recipe FAQs
Can you freeze Doubletree Cookies?
Yes! These cookies freeze well after they've been baked but I also like to freeze the dough before baking. You can bake the cookies right from frozen without needing to thaw them first.
How do you bake frozen chocolate chip cookie dough?
Preheat oven to 300°F and place frozen cookies on parchment paper-lined baking sheet about 2 inches apart. Bake until edges are golden brown and center is still soft.
Do you need to chill Doubletree cookie dough?
No! That is one of the deliciously easy reasons I love this cookie recipe, no need to chill the dough first.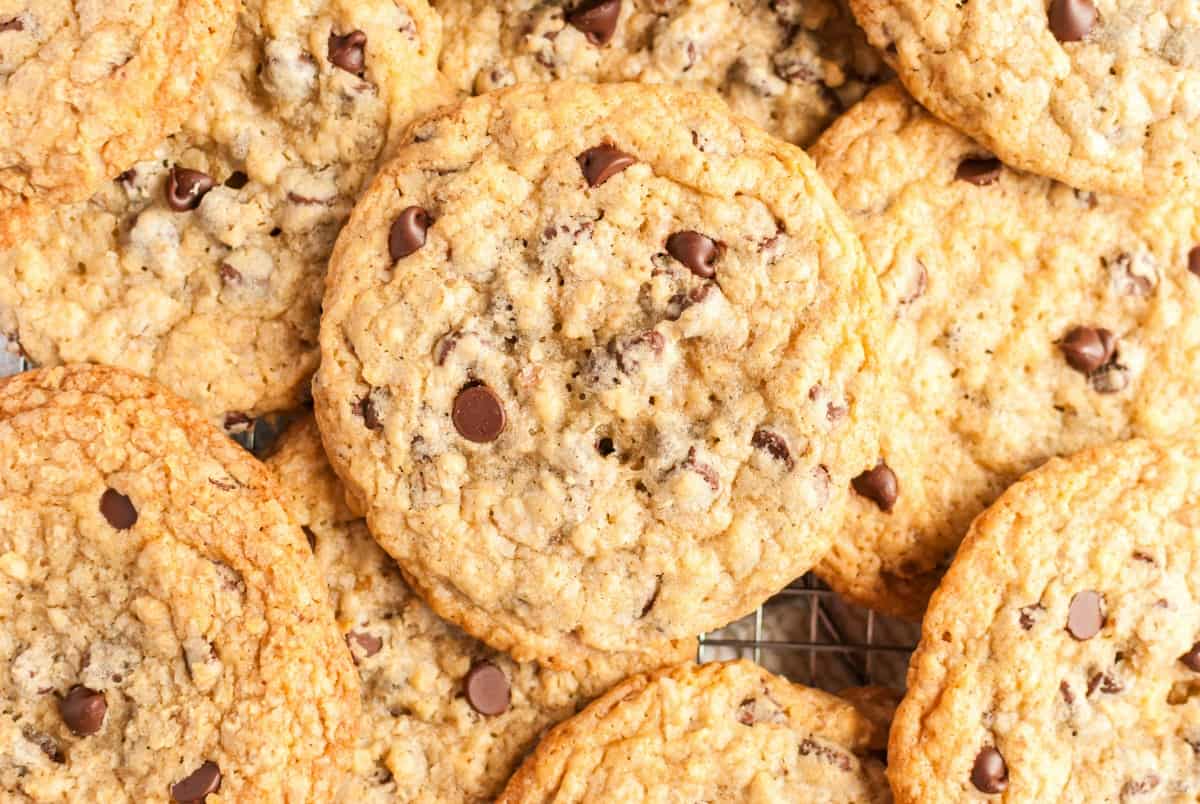 More copycat recipes
Stay home and still enjoy the irresistible taste of Doubletree Chocolate Chip Cookies! With crunchy walnuts and chocolate morsels, soft-baked to perfection, these classic cookies are a MUST try!