Copycat Starbucks Lemon Loaf recipe made at home. Moist bread recipe with a sweet vanilla glaze, freezer friendly too!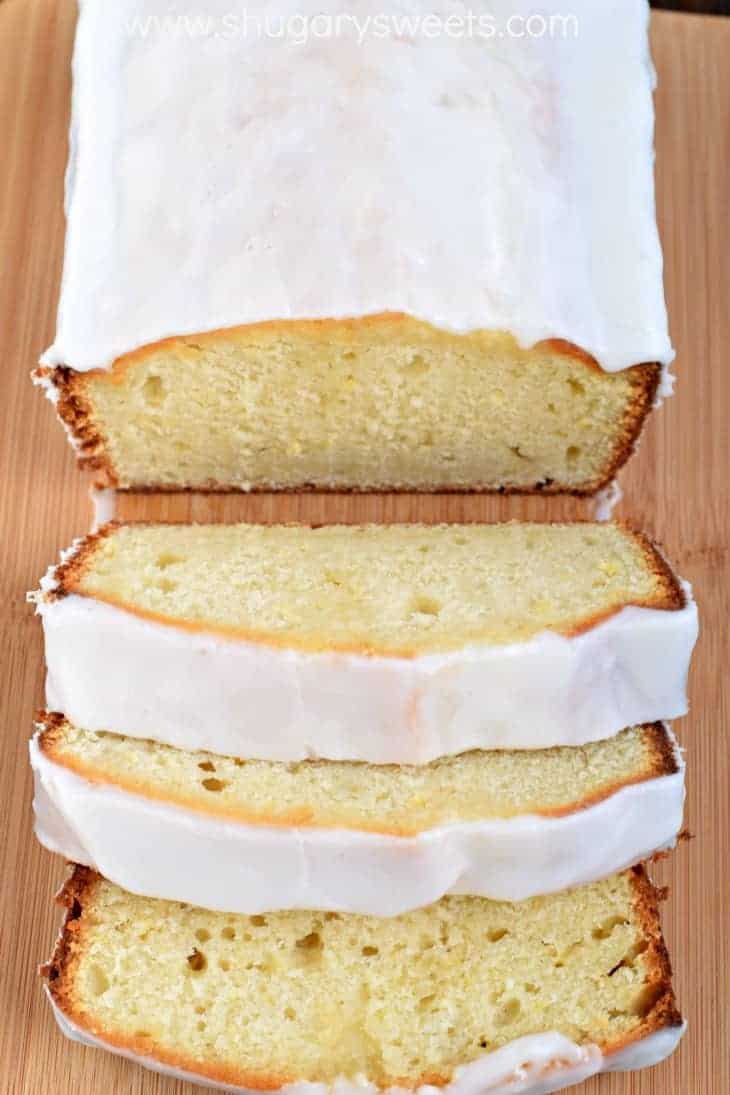 There are some things in my life that only the name brand will do, and no amount of copycats or generics can be acceptable.
Cream Cheese. I'm sorry, but if I'm baking with cream cheese, it's got to be Philadelphia. The texture and flavor is perfect.
Bounty. I'm a paper towel snob. There. I said it. And while I'm at it, I might as well tell you, I'm a toilet paper snob too. Name brands only. (and no, Scotts doesn't count in my book)
Doritos. Don't even try to pass those crappy, sad, no name cheese tortilla chips my way. They don't taste the same. I don't care how much money they saved you.
Peanut Butter. It's Jif or Smuckers only in our house. DEFINITELY not some off name store brand. Sorry.
Ketchup. I'm a Heinz fan. No other ketchup can stand the test in our home. Too watery, too bland. It's got to be Heinz.
I'm sure there are more, but those are the ones that come to mind immediately. We're like Goldilocks in this house, it's got to be JUST RIGHT.
Know what I'm totally cool with? Recreating coffee house drinks and desserts. Why not make a copycat of those when you can?
Because let's be real, paying $8 for a cup of coffee and slice of lemon bread just isn't realistic for me to do on a daily basis.
Imagine a loaf of Starbucks pumpkin bread with a pumpkin cream cold brew coffee, all made from scratch at a fraction of the price.
Why not make this recipe, which makes TWO loaves of lemon bread? And you can freeze them and save for later!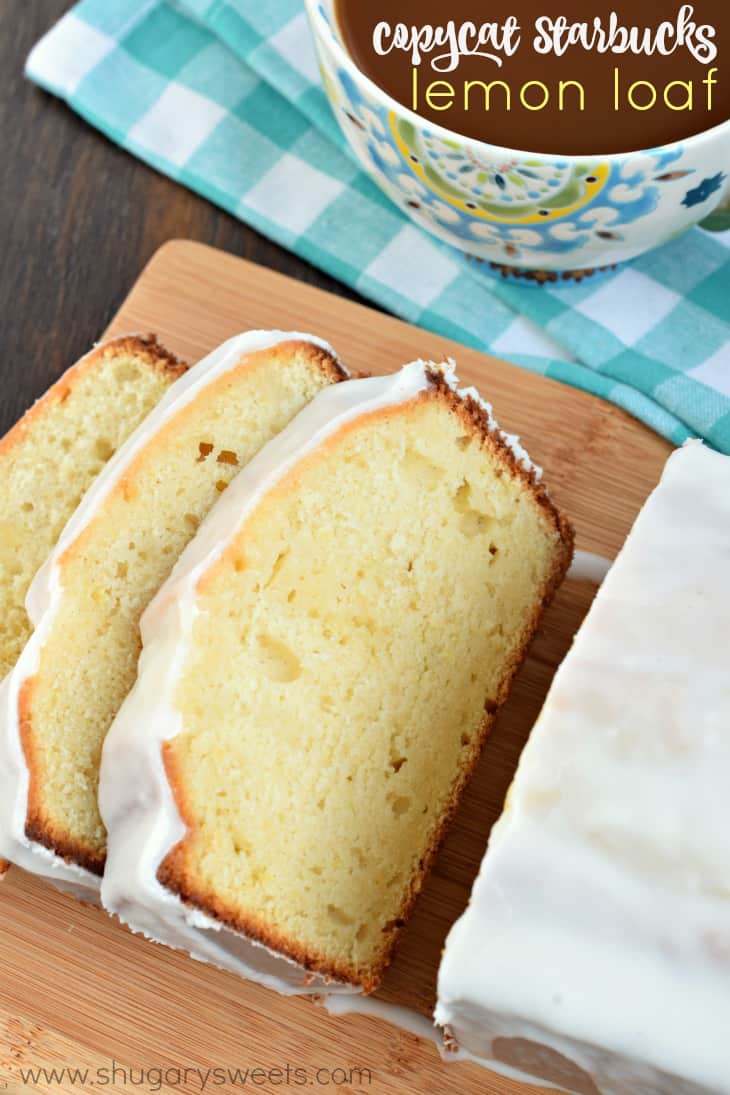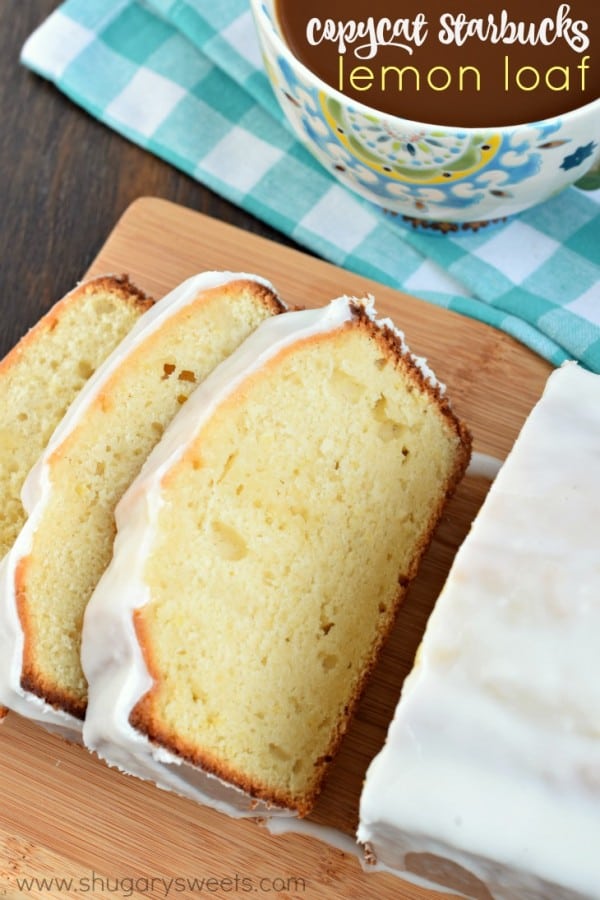 Whenever I'm at the airport, a slice of Lemon Loaf is my go-to "bring on the plane" treat.
But the last time I flew, there was NO Lemon loaf. I was sad. And disappointed. And had to take a plain bagel instead. Which is NOTHING like a slice of sweet Lemon Loaf. NOTHING.
I even looked for my favorite Cranberry Bliss Bars. Nope.
In looking up various "copycat" recipes, many of the ones I found call for using a box of cake mix and a package of lemon pudding. Um, no thanks.
Not that I have anything against those…because I have plenty of recipes in my archives that call for that…I was just seeking something a little more "from scratch."
So naturally, I looked in my own archives for a recipe that I can adapt and use as a base. It turns out this Lemon Loaf was pretty close to my favorite Starbucks treat, I had no idea!
I changed it up slightly, and adapted the recipe so it would make TWO loaves of bread. If I'm going to bake something from scratch, I like to be able to freeze extra. It's like cooking once and getting two meals. I'm all for that.
The sugar syrup on the bread adds extra moisture, keeping this bread fresh and moist for days longer than traditional sweet breads. ENJOY!!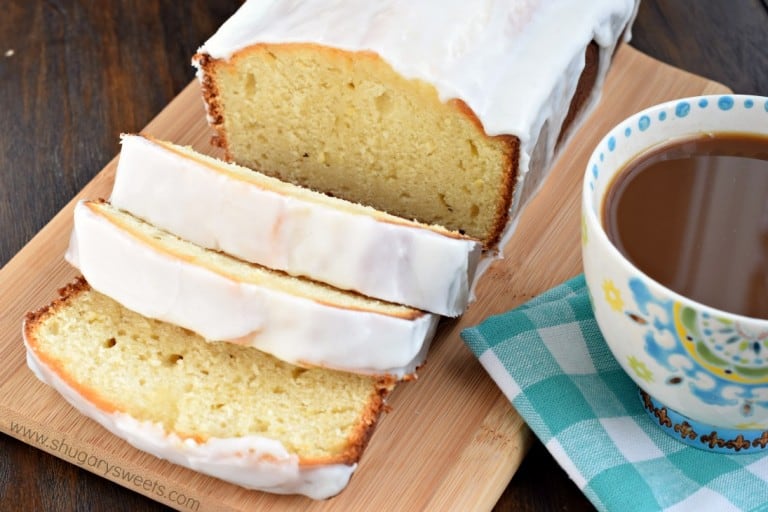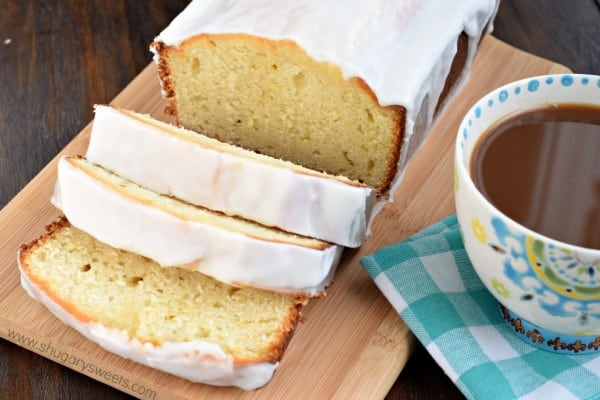 More Lemon Recipes