Bright and bursting with citrus, Orange Bread brings the taste of sunshine to your breakfast! Call it a bread or an orange loaf cake if you prefer–either way this recipe is big time hit!
Love bread for breakfast? Our Cranberry Almond Bread is a reader favorite! Or give our Amish Friendship Bread recipe a try next, comes with a starter recipe too!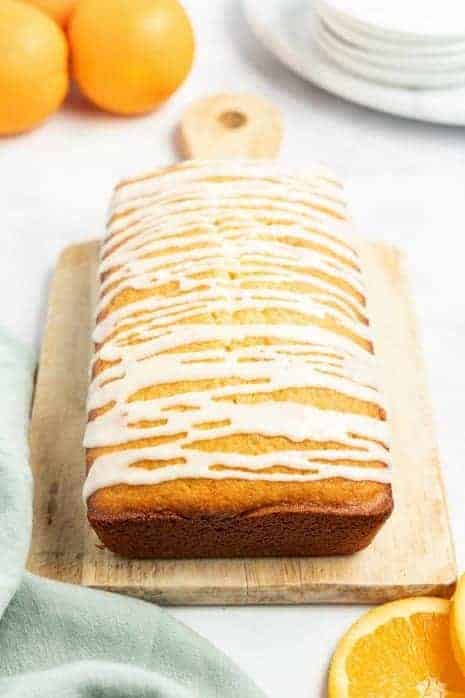 Our Favorite Citrus Bread
Orange Bread is one of my favorite loafs of all time. I even prefer it over this Lemon Loaf recipe!
Whenever I bring it to a potluck or serve it to friends, it disappears almost before I can even have a taste.
Moist and bursting with orange flavor, this bread is unbelievably good.
A shiny orange glaze poured on top of the bread fresh from the oven, takes this loaf to the next level.
Once people try this, they never fail to ask for the recipe! It's sweet enough to serve as a dessert but perfectly acceptable for breakfast, too.
I like this bread best served cold, right out of the refrigerator. A slice of ice cold bread is perfect for a warm summer morning, paired with my hot coffee.
Of course, I'd happily eat my Orange Loaf Cake with a tall glass of iced coffee too. The important thing is that there's coffee and delicious bread. Priorities.
How to Make Orange Bread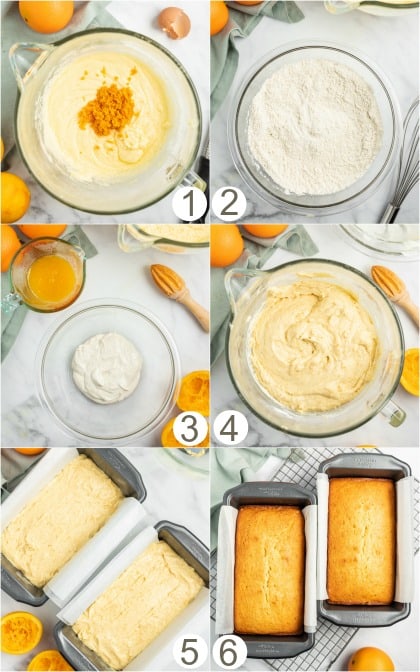 The secret to the tantalizing orange flavor of this bread comes from two key ingredients: orange juice AND orange zest. You can taste the citrus goodness in every bite.
After creaming butter and sugar together, you add the zest from four whole oranges (get our tips on how to zest an orange), along with the eggs. Flour, baking soda and salt are added, along with the orange juice and yogurt.
Yogurt is the secret to moist orange bread! Similar to sour cream, yogurt helps lock in the moisture in this bread. It won't dry out, even a couple of days after baking!
When the batter is mixed together, pour it into two greased loaf pans and bake for 45 to 55 minutes.
While the bread is baking, it's time to make an orange syrup to put on top! Cook granulated white sugar with the juice from two oranges on low heat until the sugar dissolves.
When your loaves are done baking, let them cool in their pans for 10 minutes before transferring them to a wire rack. Spoon syrup over cakes. Cool completely!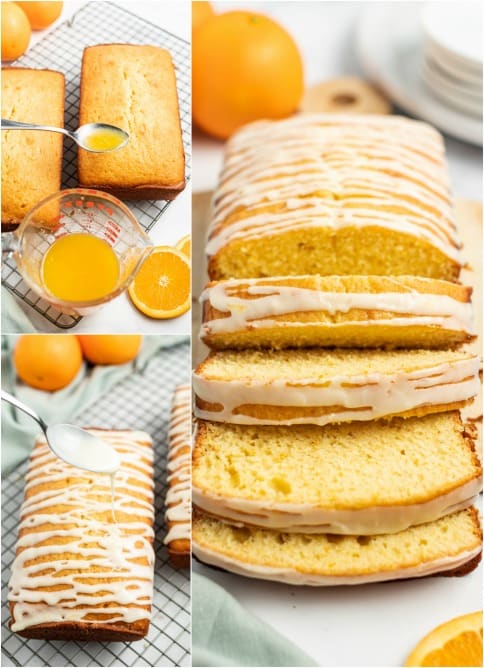 Top it off with an Orange Glaze
You don't need much to add the perfect finishing touche to your orange bread. This glaze recipe is simple powdered sugar and orange juice.
While the bread is cooling, whisk together powdered sugar with orange juice until well combined.
Pour the glaze over the cake and allow it to dry. This bread is delicious without the addition of glaze on top but I think this frosting makes it extra special.
Store orange bread covered in the refrigerator or freeze!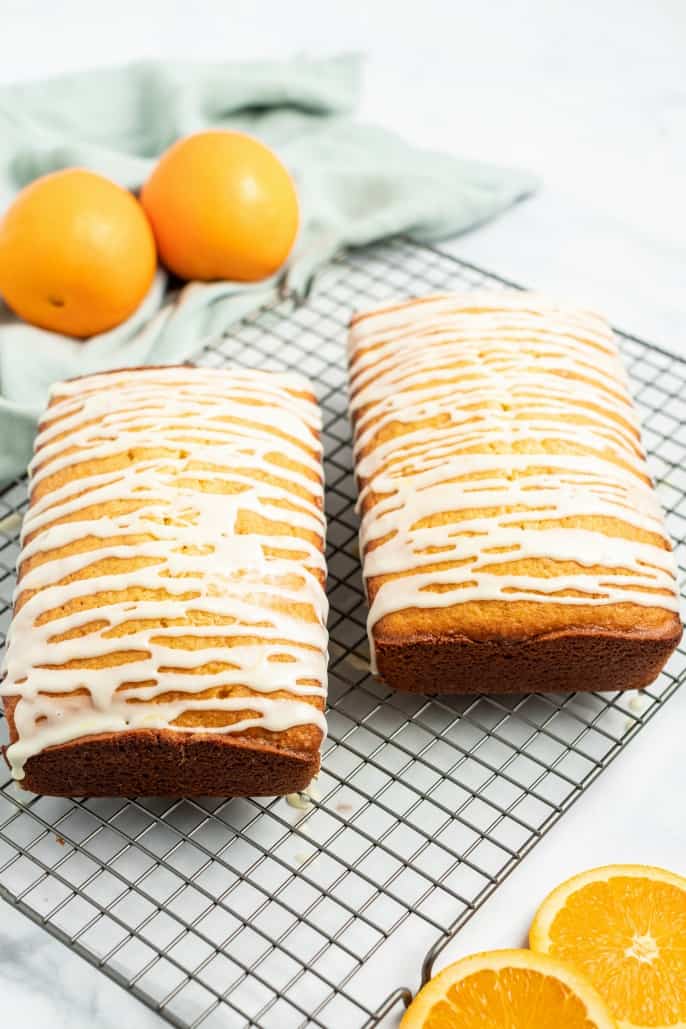 Storing Your Orange Loaf
This recipe makes two orange loaf cakes because I like one to eat and one to freeze for later.
To freeze, wrap it in foil first then place the loaf in a freezer bag for storage. It'll keep well this way for a couple of months, but I usually eat my second loaf within a few weeks.
Once you try regular orange bread, make sure to check out my Cranberry Orange Bread and my Blueberry Loaf recipes, too!
Orange loaf is the sweetest way to start any day!