Add a little texture and tang to your breakfast with this Sour Cream Banana Bread. The addition of sour cream in this recipe is pure genius for the most delicious, moist slice of banana bread!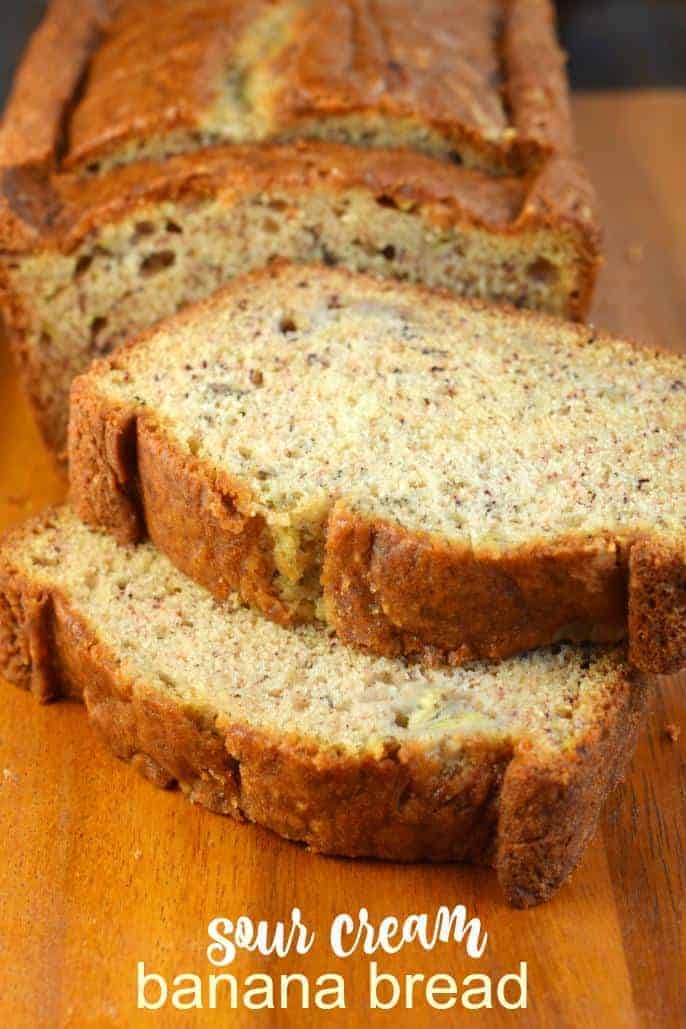 Dare I say the words? Back to school!
Yep, we start back in just two weeks. It seems so early this year, and honestly, I'm not ready! Not just mentally ready to send them back…but we haven't bought ANY supplies yet. Oops.
There is one thing I have done though, and that's stock my freezer with some delicious bread.
I've made several batches of this Amish Friendship Bread already, as well as some of my favorite Zucchini Bread and Banana Zucchini Bread! I've also got a Pina Colada Pound Cake, hehe!
I'm always a sucker for Banana Bread…and I've got a bunch of varieties on the blog here that I think you should try.
From this Classic Banana Bread recipe…to one of my all time favorites, Snickerdoodle Banana Bread.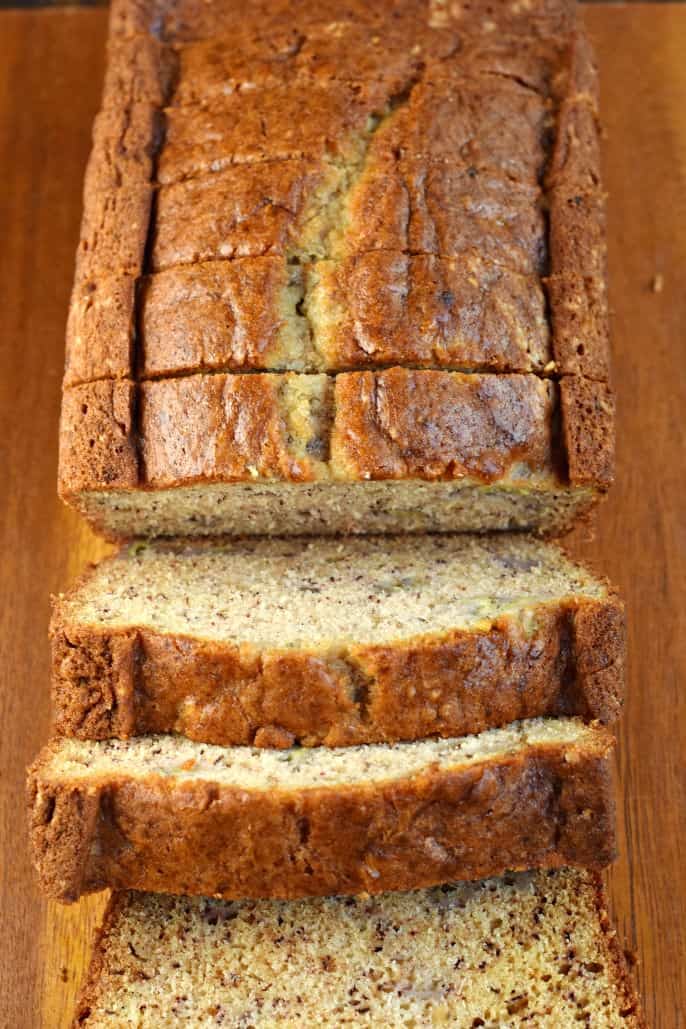 That said, I've often seen people talk about SOUR CREAM Banana Bread. So I tested it out, having never tried it before now.
You GUYS. It's LIFE CHANGING (dramatic much?).
Not only is this my NEW favorite Banana Bread recipe…but it's seriously the most MOIST bread ever. And it STAYS moist for DAYS!!
Now I need to go back and make all my favorite banana bread recipes with sour cream, like the Nutella Swirled Banana Bread. Hope you love this as much as I do.
I've got to go shopping now, but at least I've got a few breakfasts covered for back to school!
MORE Breakfast Favorites: Waffles | Cinnamon Rolls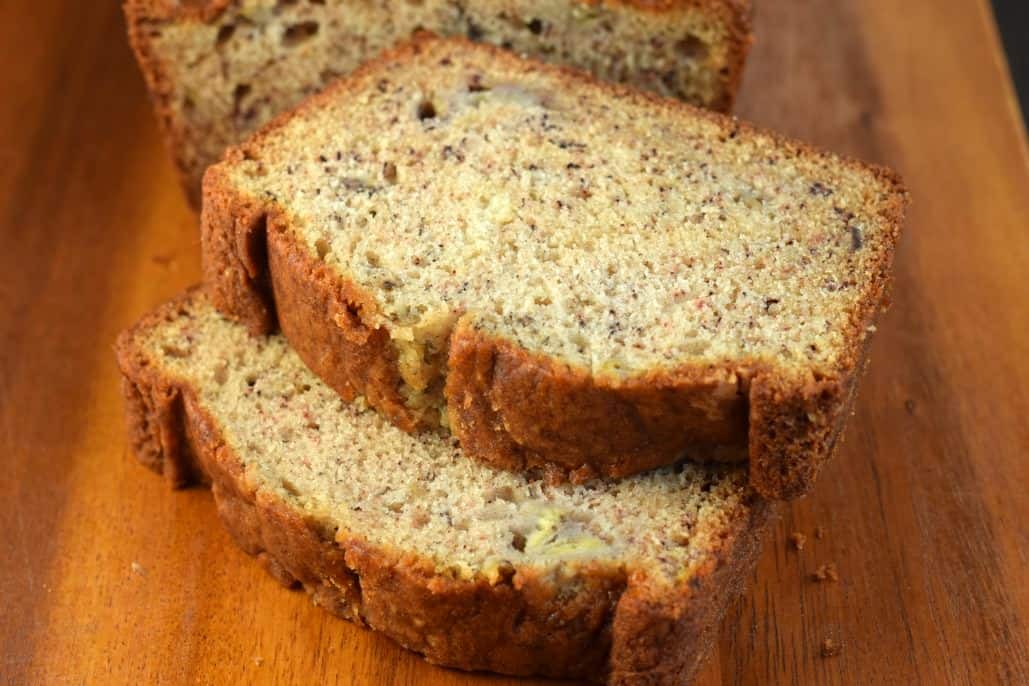 How to make Banana Bread with Sour Cream
Step 1: Preheat oven to 350°F. Spray two 9-inch loaf pans with baking spray. Set aside.
Step 2: In a large mixing bowl, beat butter and sugar until fluffy and smooth. Add in eggs and vanilla extract and beat until well combined.
Step 3: Add in mashed bananas. Mix until creamy. Add in flour, baking soda, kosher salt, and cinnamon. Stir just until combined. Fold in the sour cream just until blended.
PRO TIP: Add in chocolate chips like I did for this Chocolate Chip Banana Bread recipe!
Step 4: Pour into prepared loaf pans evenly. Bake for one hour, remove and cool in pans ten minutes. Remove from pans and cool completely. You can then wrap in foil, or ziploc…or freeze for later!
Storage
This Sour Cream Banana Bread recipe makes two loaves, which is great for my family. If two loaves of bread is too much to enjoy within a few days, freeze it!
How to freeze banana bread.
Wrap the bread in foil or plastic wrap and slide into a ziploc freezer bag. You can store for several months.
Thaw overnight and enjoy.