Forget Panera, these copycat Orange Scones taste amazing. Plus, you get more for your money! BONUS.
Be sure to follow me on Bloglovin'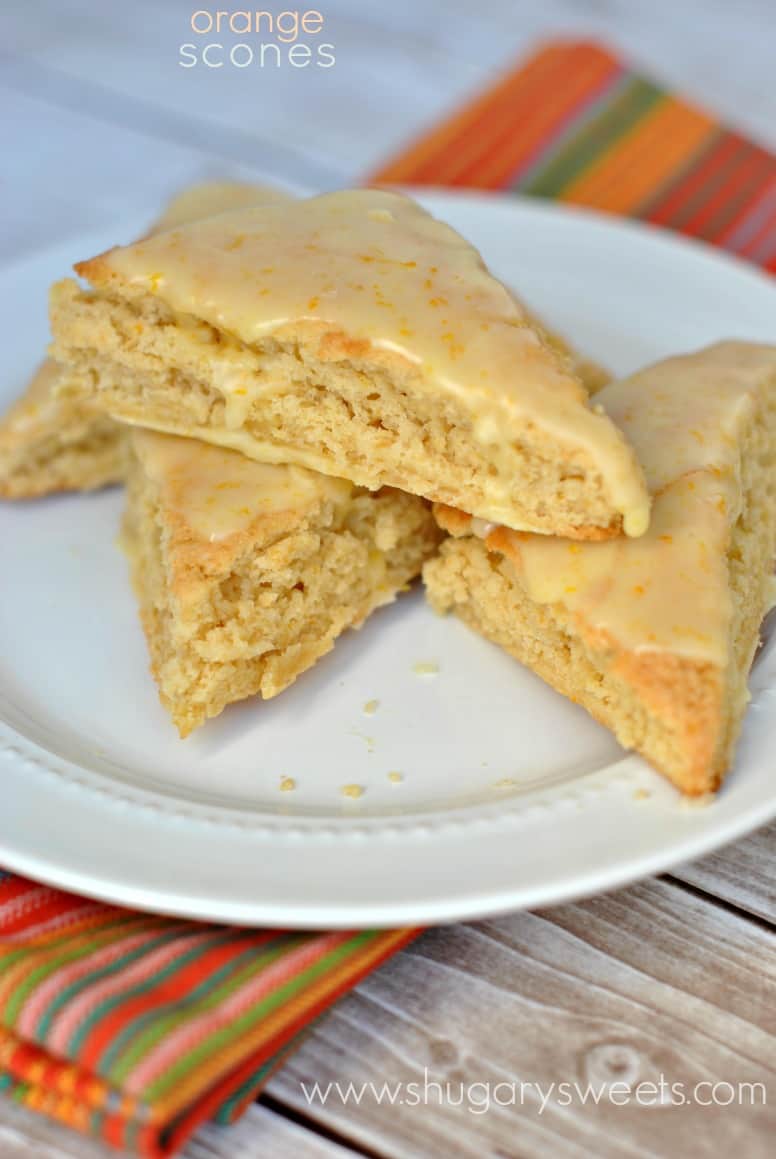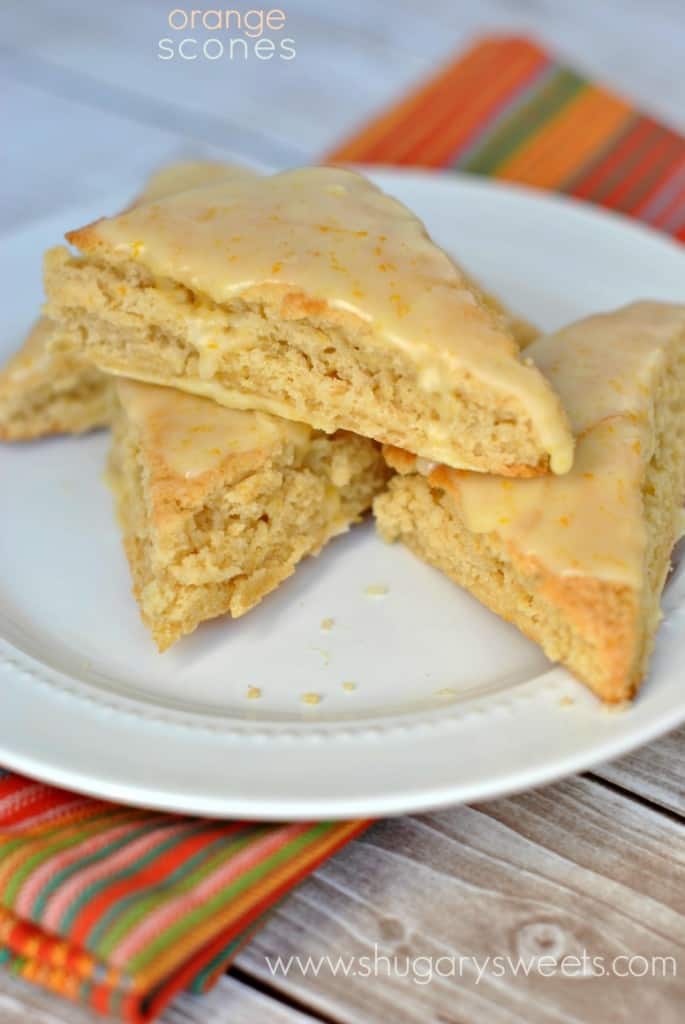 My family doesn't do fast food very much at all. Panera, Chipotle and Subway are what we consider "fast food" around here.
When it comes to Panera, I'm weak to the pastries. Those beautiful pastries that call my name. And when they offer me one of them with my meal for 99 cents, how can I resist?
I love recreating restaurant recipes at home. And while I have no idea if this is even CLOSE to how they make their scones, I can tell you that these are delicious.
There is something wonderful about eating a fresh baked pastry with a cup of coffee in the morning. Especially if you made that pastry yourself.
One of my favorite routines is to enjoy a cup of coffee with my breakfast after all my children have safely left the home for school. I can't resist a piece of biscotti, a donut, or a scone.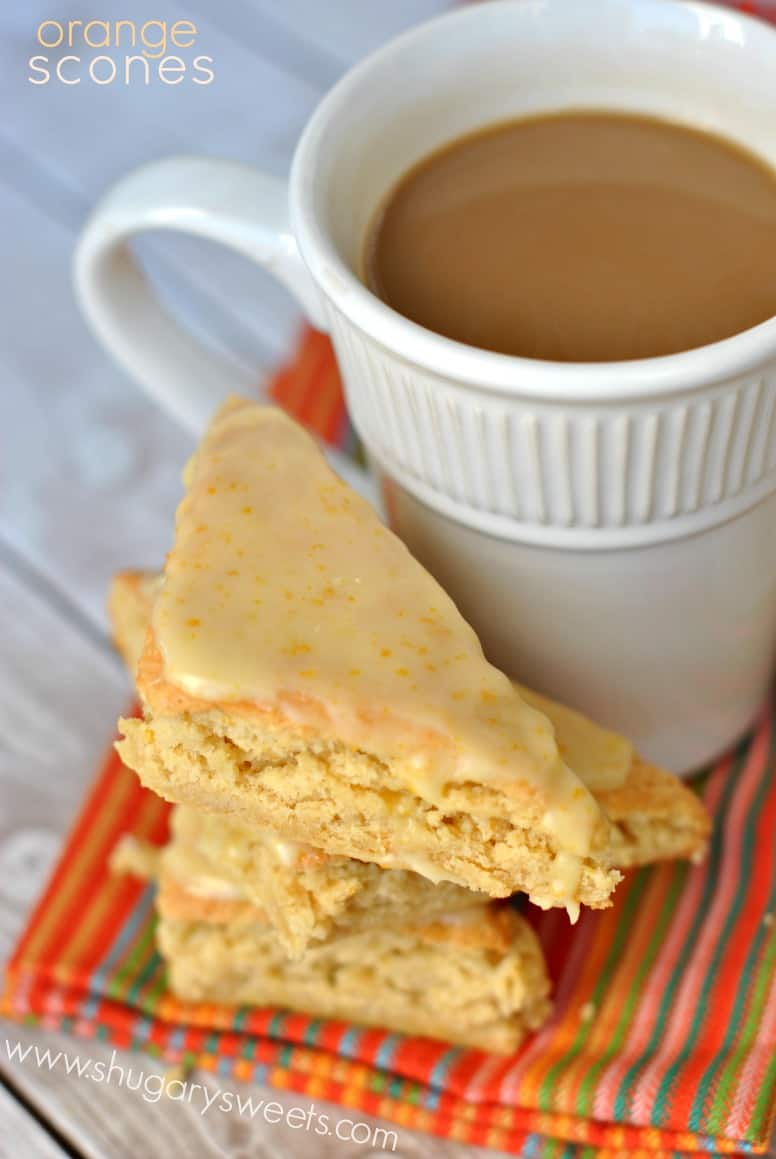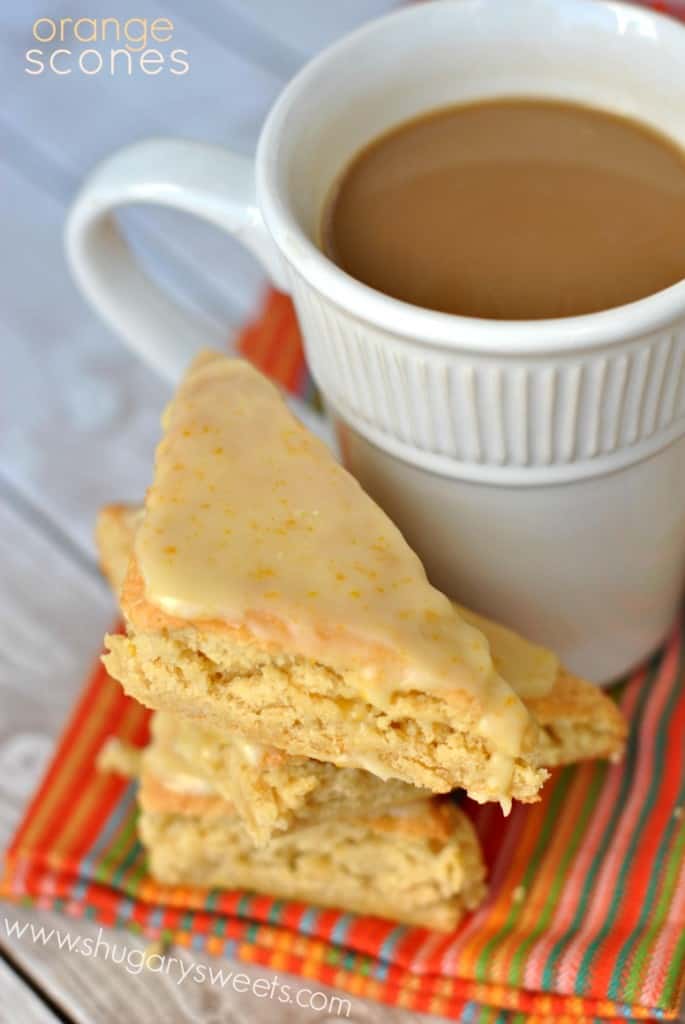 Today's recipe gets it's orange flavor from not only freshly zested oranges, but also the juice and some extract as well. It's citrus overload (without tasting like overload of course)!
And the glaze, well, you might as well make a little extra. I'm pretty sure you may find yourself slurping this up with a straw, like orange juice (or is that just me??)
These scones are flaky and delicious. I just used a large baking sheet to make my scones. If you have an actual scone pan, you could try using that too! This makes 12 large scones! I have frozen them too, before applying the glaze. Once thawed on the counter top, make a fresh batch of glaze and enjoy!!!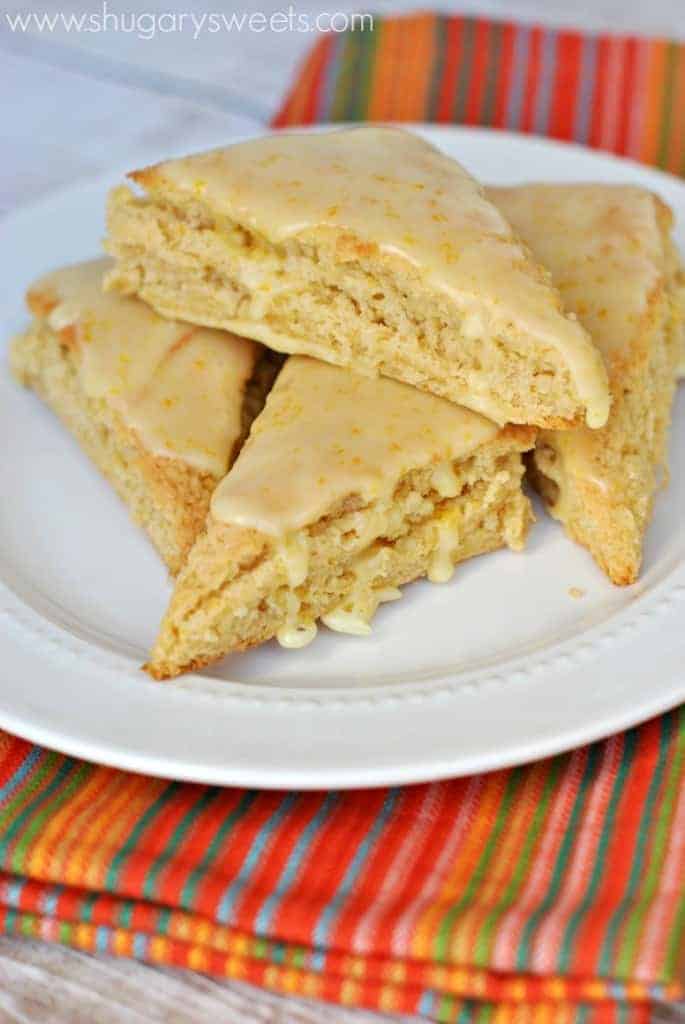 Connect with Shugary Sweets! Be sure to follow me on my social media, so you never miss a post!
Pinterest | instagram | Bloglovin'
Yield: 12 large scones
Orange Scones
Ingredients
For the scones:
1 1/2 cup all-purpose flour
1/2 cup granulated sugar
1/4 tsp kosher salt
2 tsp baking powder
6 Tbsp unsalted butter, cubed, softened
1 large egg
1/4 cup plain Greek yogurt
1/4 cup orange juice
1/2 tsp orange extract
1 tsp orange zest
For the glaze:
1 cup powdered sugar
2 Tbsp orange juice
1 tsp orange zest
Instructions
For the scones, combine flour, sugar, salt and baking powder in a large mixing bowl. Add in butter. Mix using the beater blade of an electric mixer until it resembles coarse crumbs (you can also use a pastry cutter, if you prefer).
Add in egg, yogurt, orange juice, orange extract and orange zest. Combine completely.
On a large baking sheet with parchment paper (or silpat), shape dough into a large rectangle (about 9inch x 7inch by 1/2 inch thick). Use your hands to pat dough, it will be sticky. Sprinkle with flour to make it workable.
Using a large knife or pizza cutter, slice dough in half then cut into thirds (vertically) creating six rectangles. Cut each rectangle in half to make 2 triangles. You will be left with a total of 12 triangles. Don't separate them on the baking sheet yet!
Bake in a 350 degree oven for 25 minutes. Remove from oven and re-cut your triangles carefully. Separate and return to oven for an additional 10-15 minutes. Remove and cool completely before glazing.
For the glaze, whisk together the powdered sugar, orange zest and orange juice. Spoon glaze over each cooled scone, allow to set, about 15 minutes. Store in an airtight container for up to 4 days. ENJOY!
Love COPYCAT recipes? Here are a few of my favorites….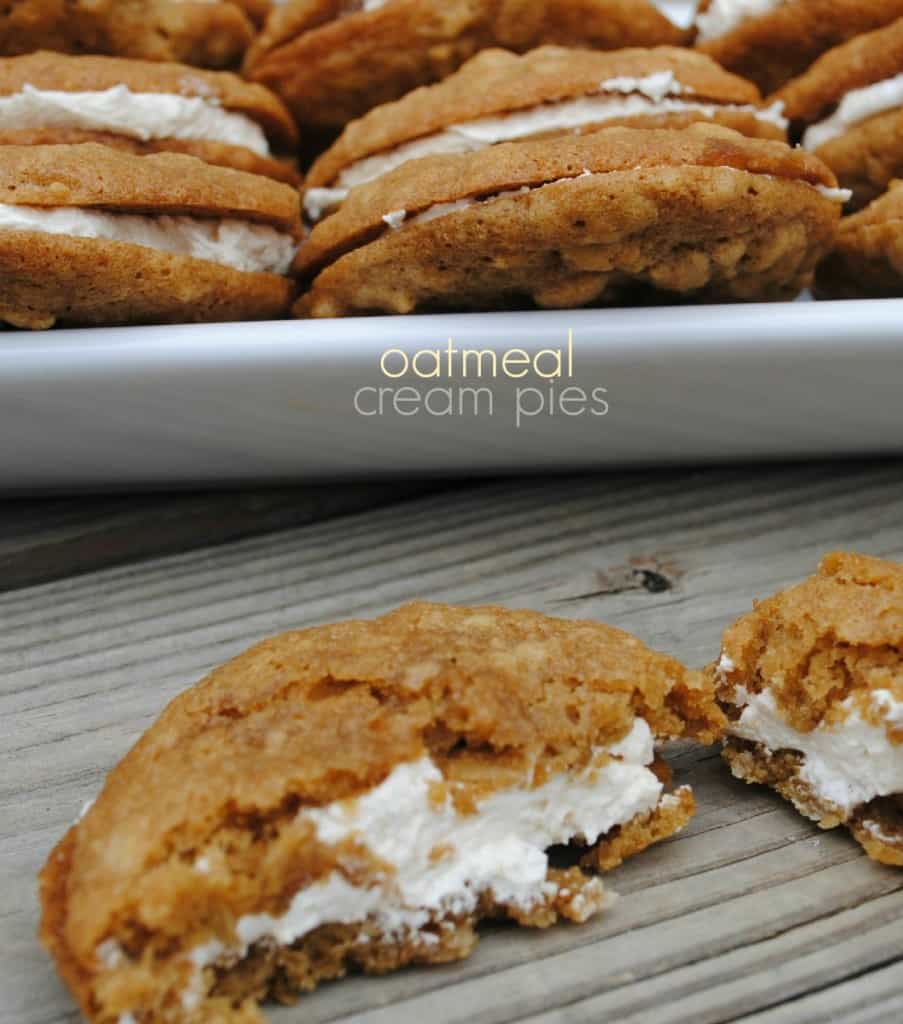 Little Debbie Oatmeal Cream Pie recipe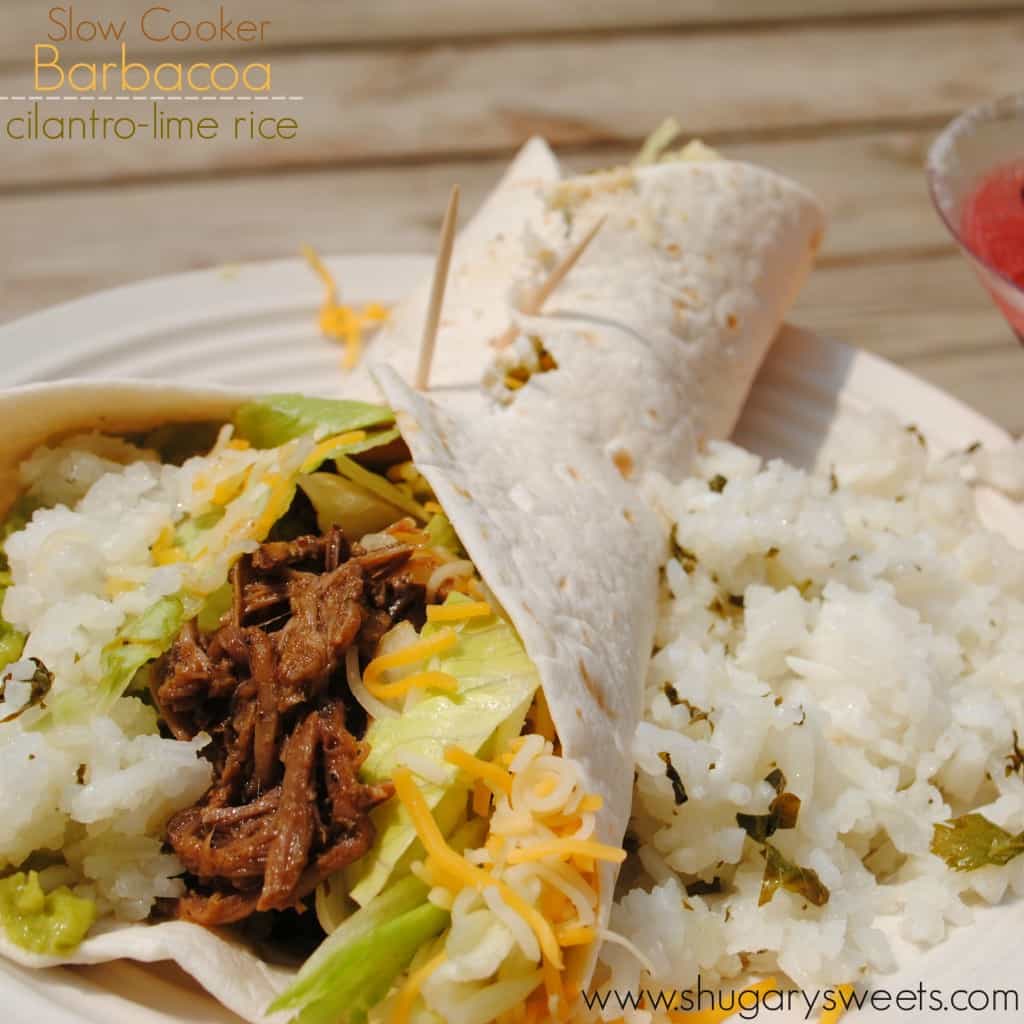 Chipotle copycat Barbacoa and Cilantro-Lime Rice
Copycat York Peppermint Patties
Still looking for a specific COPYCAT recipe? 
Check out my COPYCAT RECIPES board on Pinterest!!