Forget that trip to Panera, these copycat Orange Scones taste amazing! Make a batch of these to pair with your coffee or tea today. The glaze on top makes them even sweeter!
Love Panera? Try our Panera Broccoli cheese soup recipe next! Or give our panera mac and cheese recipe a try soon.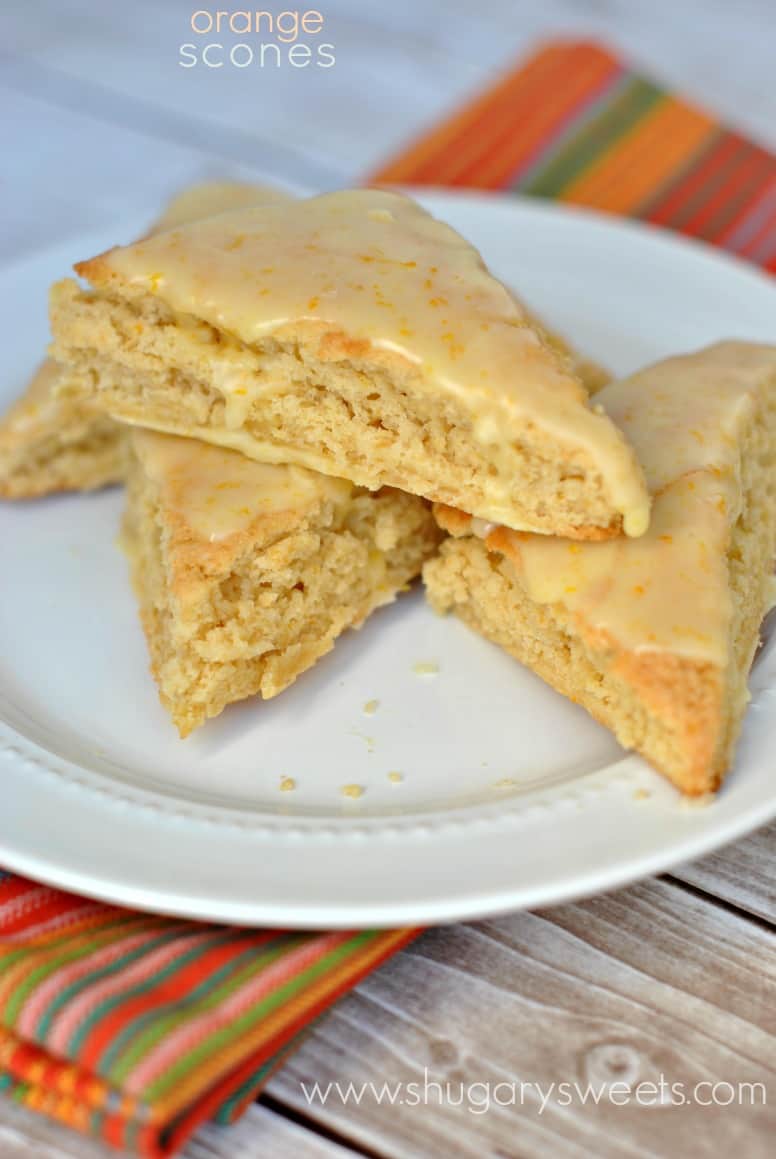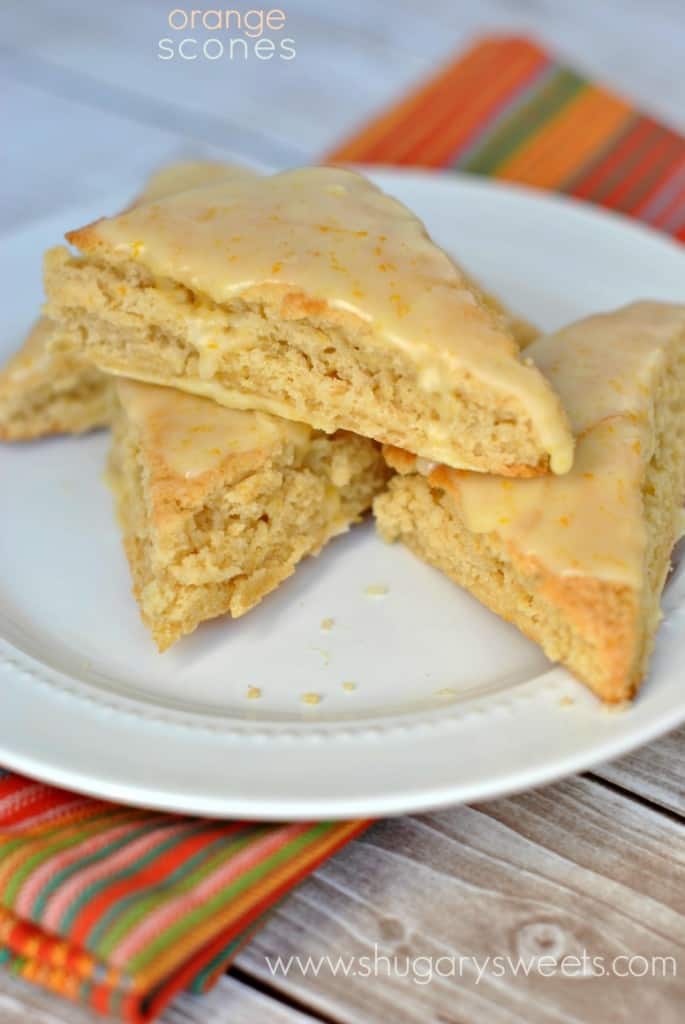 Copycat Panera Scones
I know I'm not the only one out there who has a weakness for the pastry case at any coffee shop. Panera Bread's is no different. What is it about those orange scones that are so darn irresistible?
Now that I have perfected how to make orange scones at home, though, I'll be less tempted to add one to my order when I stop at a Panera Bread for a quick lunch or coffee on the go.
This Orange Scones recipe has all the amazing orange flavor and flaky goodness of the Panera version but tastes even better! Save the trip and the cash dropped on high priced pastries when you make them yourself.
After you try these scones, you'll also want to give my Starbucks Pumpkin Scones and Copycat Starbucks Lemon Loaf a try.
Believe me when I say these scones are flaky, sweet and just downright delicous.
And the glaze? Well, you might as well make a little extra. I'm pretty sure you may find yourself slurping this up with a straw, like orange juice (or is that just me??)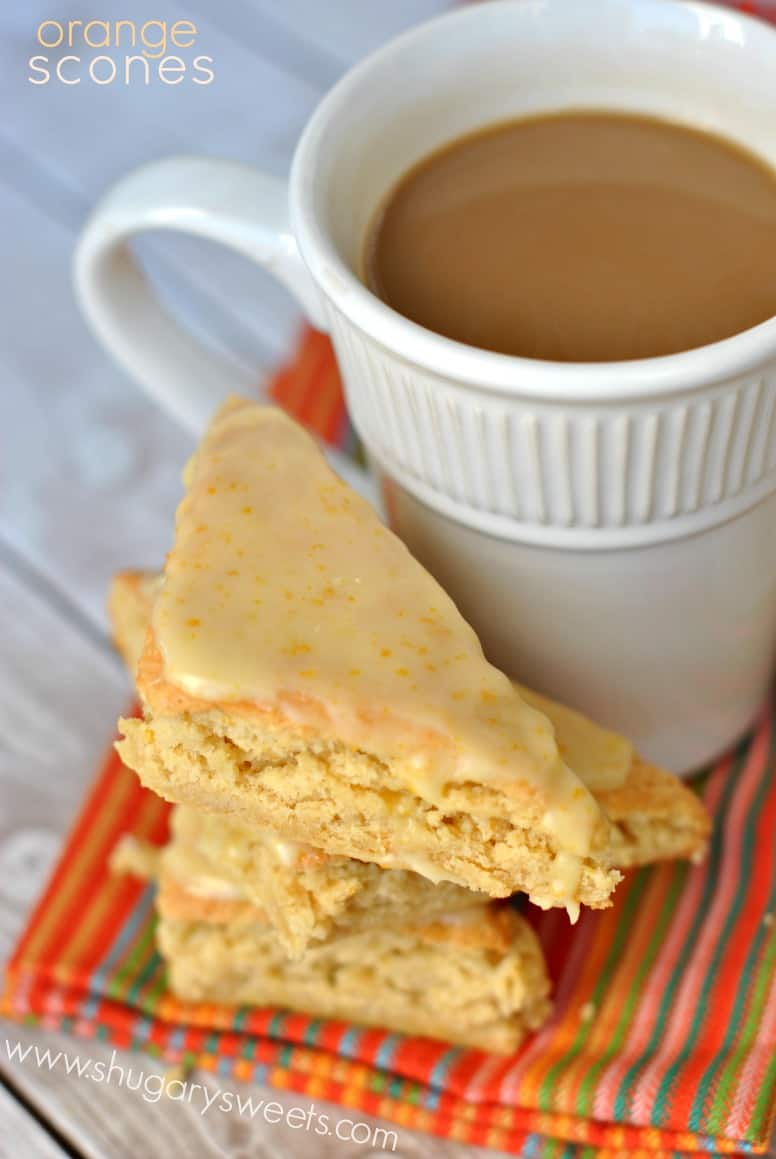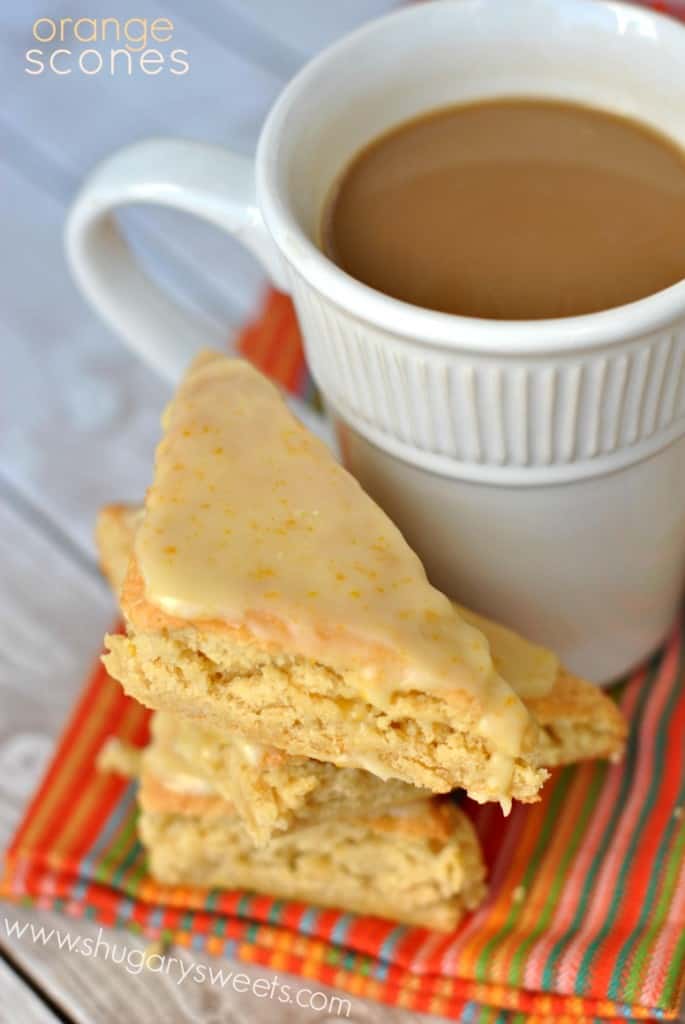 Ingredient Notes
Oranges – This recipe gets its citrus flavor from not only freshly zested oranges, but also the juice. Use our guide on how to zest lemons for best results.
Orange extract – You'll also need this secret ingredient to enhance all that delicious orange goodness.
Greek yogurt- The key to scones that are flaky and moist at the same time. Make sure to use unsweetened plain yogurt, or you can substitute sour cream.
Step by Step Instructions
STEP 1. Make a pastry crumb
Mix together the flour, sugar, salt and baking powder in a large bowl. Cut in the butter using a pastry cutter, an electric mixer, or two forks.
STEP 2. Add wet ingredients
To the coarse crumbs, add the yogurt, egg, orange juice, extract and zest and combine to make a dough.
STEP 3. Cut and bake
Shape the dough into a large rectangle on a baking sheet. It will be a little sticky, so you can sprinkle the dough with some flour to make it easier to work with here.
Cut the dough into rectangles and then triangles using a large pizza cutter, keeping the edges of the triangles touching each other. Bake for 25 minutes, separate the triangles, then return them to the oven for another 10 to 15 minutes.
Remove and let cool while you make the glaze.
STEP 4. Glaze
Whisk together the glaze ingredients, then spoon them over completely cooled scones. Let the scones rest for a few minutes to let the glaze set. Then, enjoy!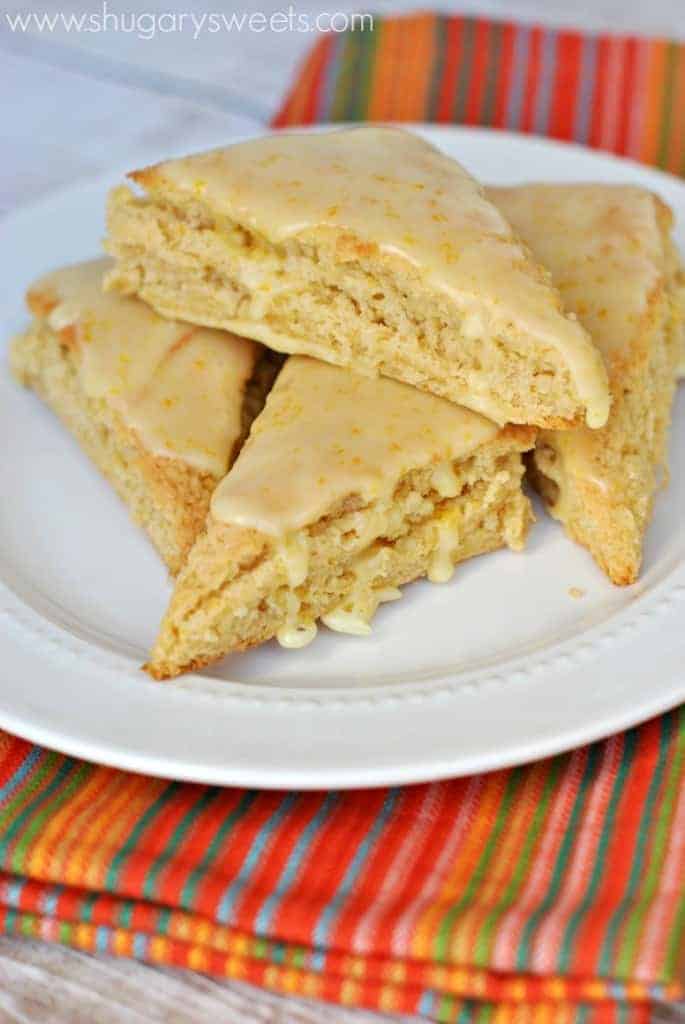 Recipe FAQs
How do you store scones?
Store the glazed orange scones in an airtight container at room temperature for up to 4 days.
Can you freeze these?
Yes, I love to freeze orange scones! Before glazing, transfer them to a freezer bag or container. When ready to serve, thaw and drizzle them with freshly made orange glaze.
Do you need to use fresh squeezed orange juice?
No, orange juice from a bottle or carton will work too. Since I'm already zesting oranges for these, I usually just go ahead and squeeze the oranges fresh!
Can these be made in a scone pan!
I just used a large baking sheet to make my scones. If you have an actual scone pan, you could try using that too.
The best ever Orange Scone recipe! This copycat version of your favorite coffee house treat is even more delicious . . .AND easier on the wallet.