This 3-ingredient Vanilla Icing recipe is the only one you'll ever need! Learn how to make icing with a glossy sheen and sweet flavor with our expert guide.
It's easier than you might think to make homemade icing! Perfect when used on Strawberry Streudel or Monkey Bread.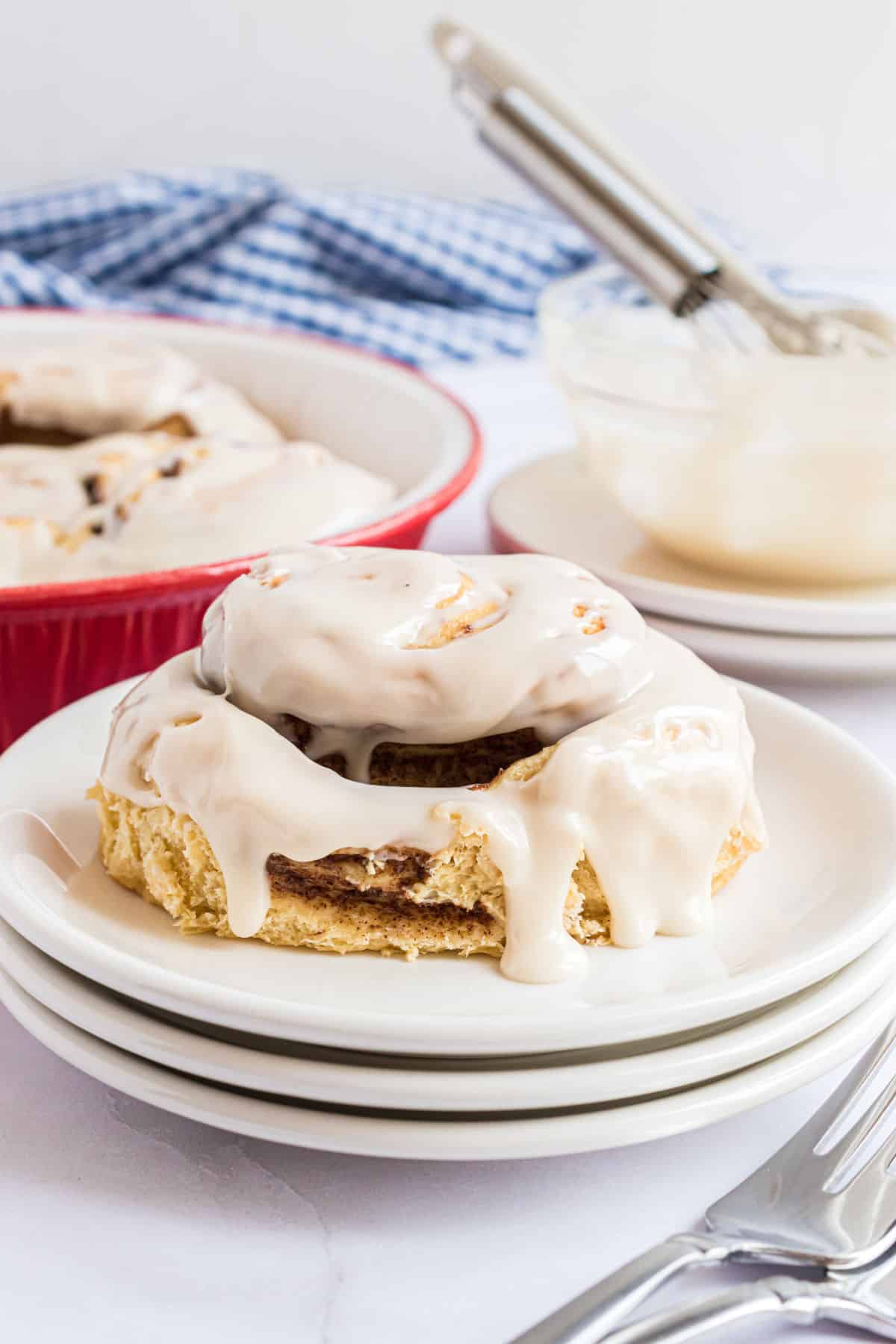 Is Icing the Same as Frosting?
The labels "icing" and "frosting" are sometimes used interchangeably but they are not the same.
Frosting is a thick topping that's piped or spread onto desserts. Our Vanilla Buttercream and Chocolate Buttercream Frosting are two classic examples. It usually involved cream cheese or butter to make it thick.
Vanilla icing is much thinner than frosting. When first made, it has a runny pourable consistency. It firms up in a thin, shiny white layer as it sets.
This icing recipe is the perfect finishing touch to all kinds of pastries and desserts, from Apple Slab Pie to Danish.
Ingredient Notes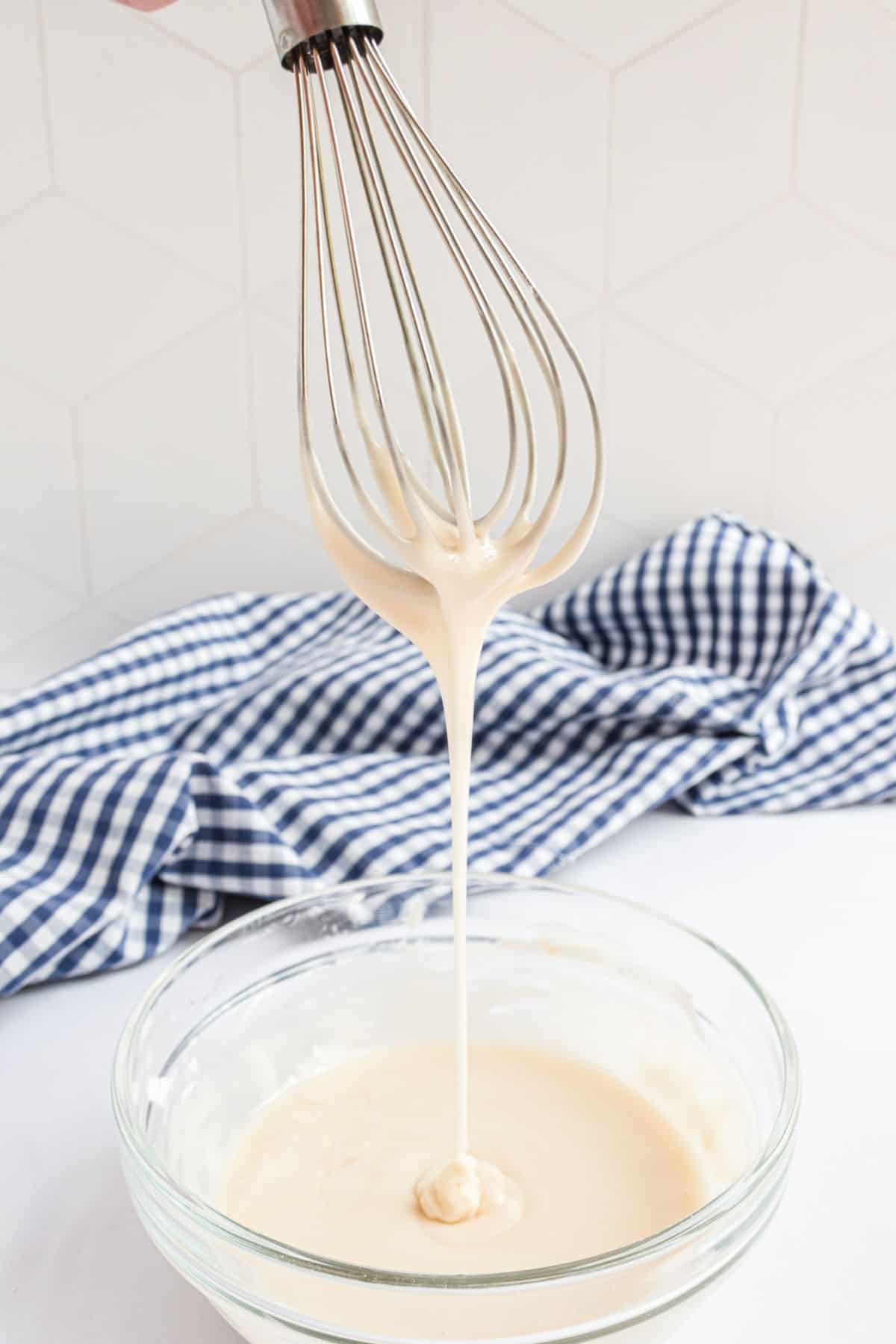 You only need three ingredients to make vanilla icing.
Powdered sugar – Also known as confectioner's sugar.
Whole milk – Or use heavy whipping cream instead for a creamier flavor.
Vanilla extract – Make sure to use a high quality pure vanilla extract, not imitation flavoring to make icing.
Making the icing couldn't be any easier. Add all the ingredients to a bowl then whisk until the mixture is smooth and combined.
Tips and Tricks
Made as written, our vanilla icing is thin and spreadable but thicker than a glaze-style icing. The way you plan to use the icing will determine the specific consistency you want.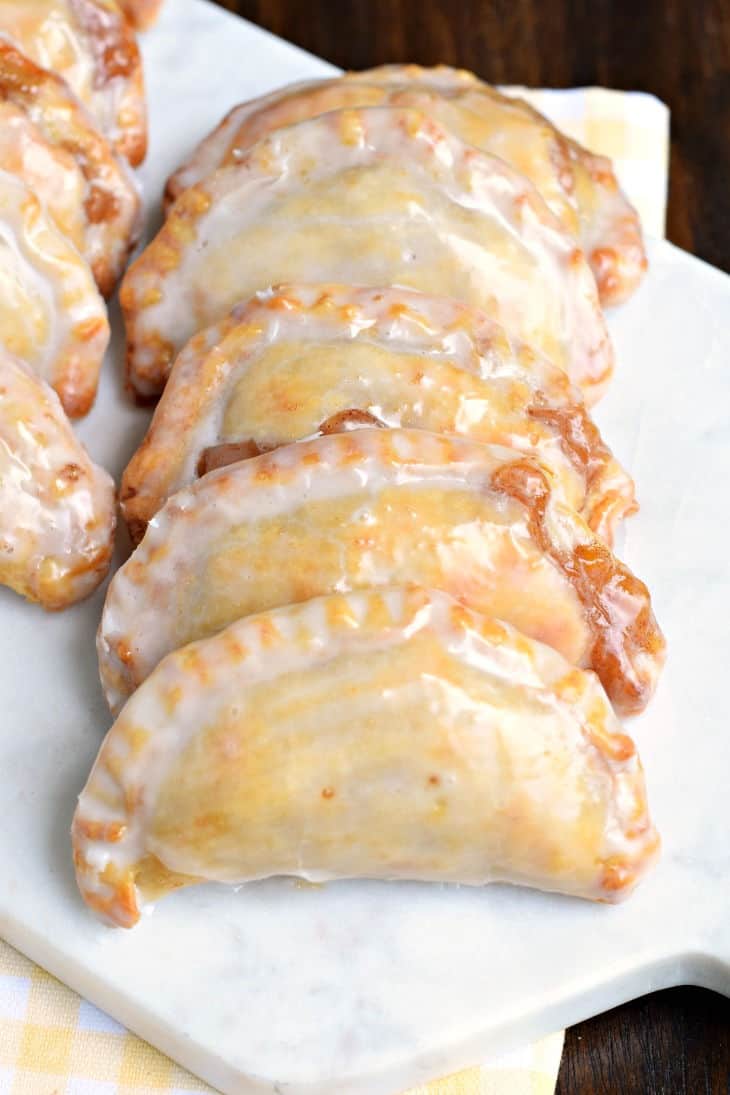 For treats like Peach Hand Pies and Donut Holes, you can thin this icing into a glaze. Just add a little more milk, two teaspoons at a time until it's more translucent and pourable.
For a thicker icing, like the kind you love on Cinnamon Rolls, whisk in more powdered sugar. Start with an additional ¼ cup and add more as needed until you get the consistency you want.
Once you know how to make vanilla icing, you can have fun experimenting with different icing flavors too. Swap out the vanilla extract for other extract flavors like maple, lemon or almond.
Or give your vanilla icing a bright, zesty twist by whisking in a spoonful of lemon zest!
Uses for Icing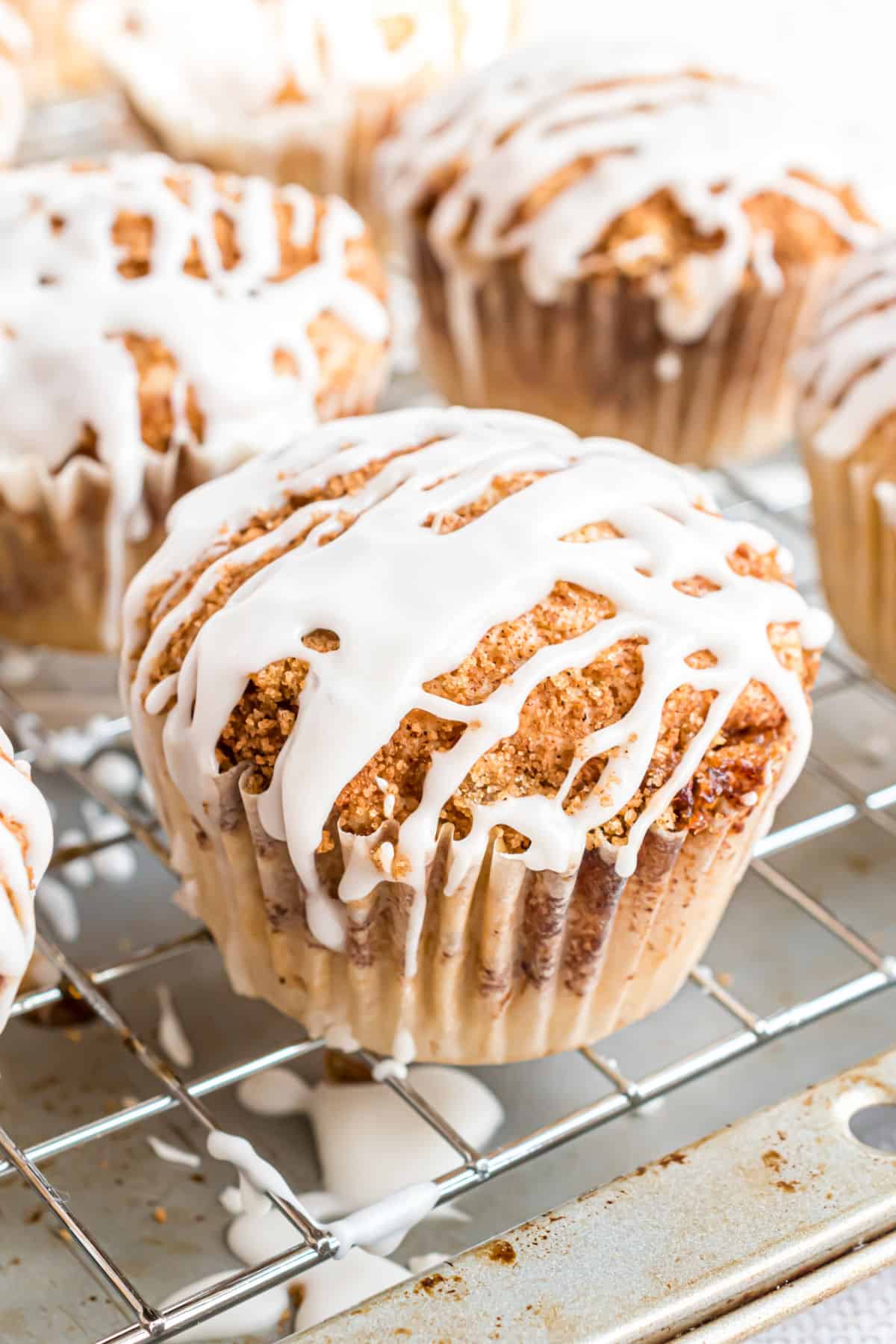 There are so many ways to use vanilla icing, and there are so many ways to customize it too.
As a standard glaze, you can use it on apple cinnamon bread (and muffins), blueberry cream cheese coffee cake, and coconut banana bread.
If you want to flavor it, add in some lemon juice, lemon zest, or even cinnamon. We did this for our lemon poppy seed muffins. And we added cinnamon for our cinnamon coffee cake.
Drizzle on blueberry scones, pound cake, or use on french toast casserole. So many uses for vanilla icing.