Coconut Banana Bread
Turn your traditional Banana Bread recipe into something even better! I added shredded coconut and macadamia nuts to my favorite recipe! INCREDIBLE.
Be sure to follow me on Bloglovin'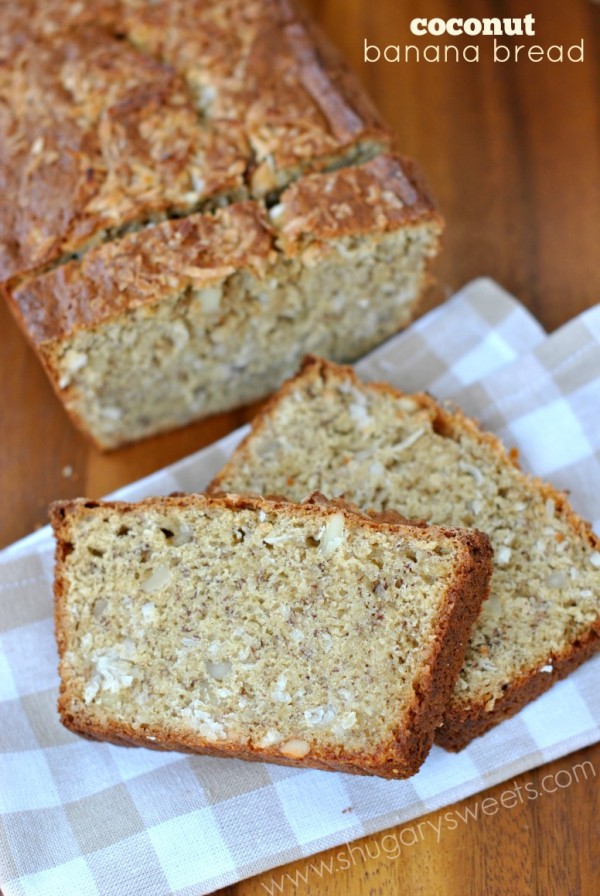 I've mentioned that our house is on the market. Which means bananas on the counter are a no-no.
Why?
For whatever reason, this time of year (and again the fall), if I leave bananas on my counter, we get a crazy amount of fruit flies. So last week, I bought my normal two bunches of bananas and stuck them in the fridge.
Know what happens when you put bananas in fridge (in their peels)? They turn brown. The inside is still perfect, but the peel goes brown. FAST.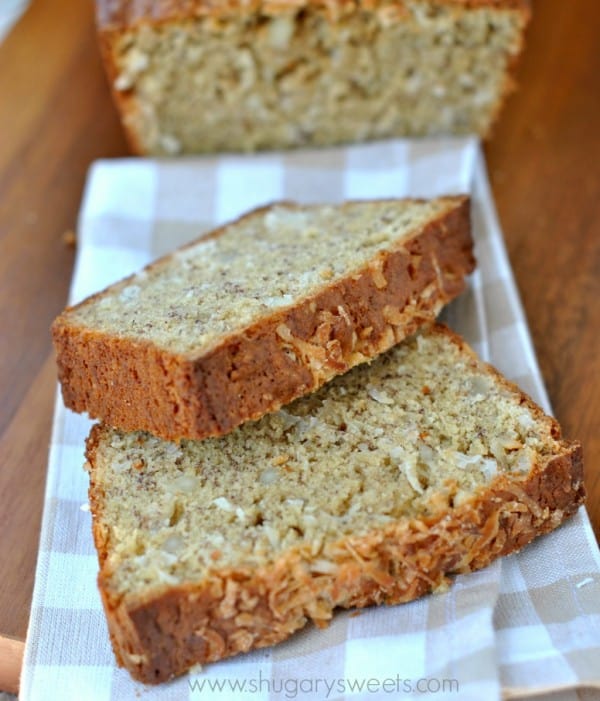 My family eats a lot of bananas. But the bananas can't have ANY spots on them or my kids freak out. They don't realize that they are even sweeter as they get more ripe!
So with refrigerated, spotted bananas, my kids think the fruit is growing some sort of fungus, and those bananas just sit there. Which they did. They sat in my fridge for about 4 days, untouched.
So, I had a banana baking fest! One of the recipes that resulted was this incredibly moist, Coconut Banana Bread. By adding in the shredded coconut the end result is a banana bread with the perfect crumble. Normally I like nuts in my banana bread, and will toss in some chopped up walnuts. But since I was going with the coconut, I added in some Macadamia nuts instead.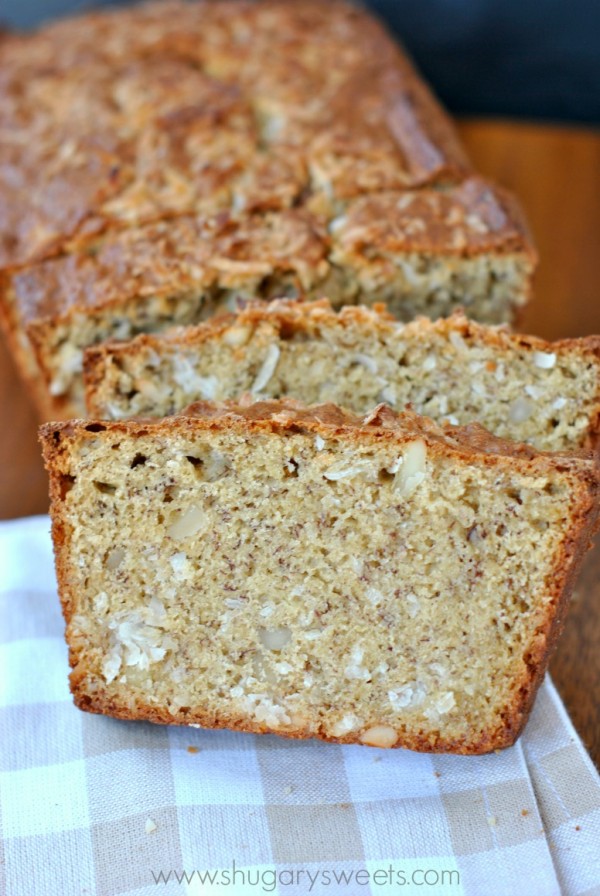 Best. Decision. Ever.
Cut some thick slices and enjoy with a cup of coffee. And a pat of butter (if that's how you like it too!!)
This bread makes one beautiful loaf, which you can eat immediately. Or, after cooling, wrap in foil and place in a gallon size ziploc freezer bag for later use! It's perfect served at a Mother's Day brunch too, ya know? ENJOY.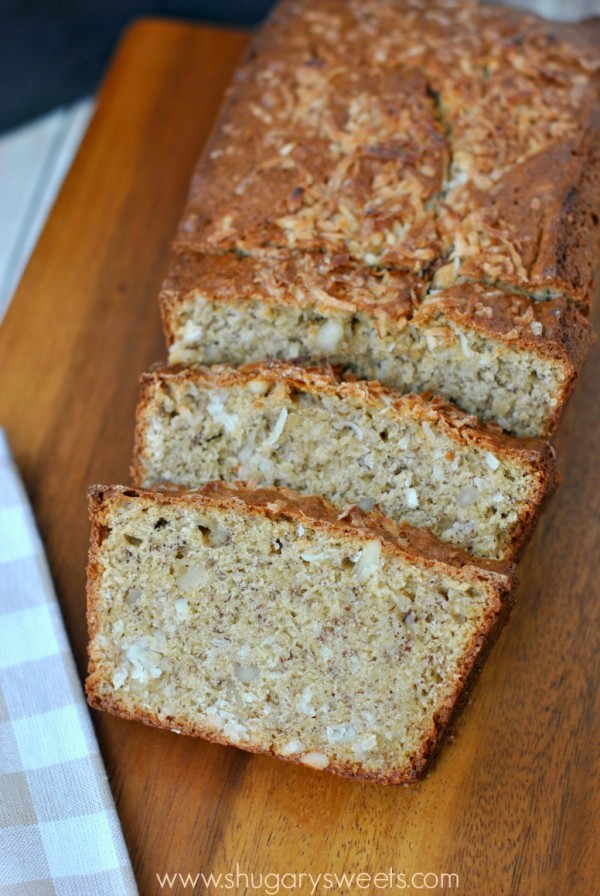 Connect with Shugary Sweets! Be sure to follow me on my social media, so you never miss a post!
Pinterest | instagram | Bloglovin' 
Yield: 1 loaf
Coconut Banana Bread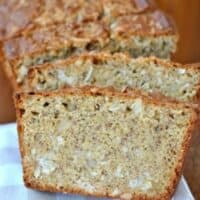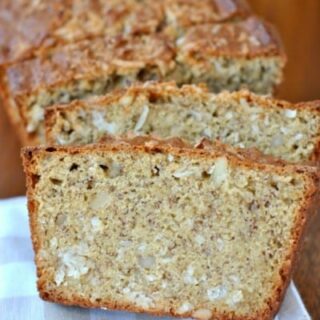 Ingredients
6 Tbsp unsalted butter, softened
2 Tbsp milk
1 cup granulated sugar
2 large eggs
2 large bananas, mashed
2 cup all-purpose flour
2 tsp baking powder
1/2 tsp baking soda
3/4 tsp cinnamon
1/4 tsp salt
1 cup sweetened shredded coconut
1/2 cup chopped macadamia nuts
Instructions
In a large mixing bowl, beat butter with milk and sugar for one to two minutes.
Add eggs and mashed bananas, combine completely. Add flour, baking powder, baking soda, cinnamon and salt. Mix until fully blended. Fold in coconut and macadamia nuts.
Pour into a greased and floured loaf pan (I used a 9inch by 5inch pan) and bake in a 350 degree oven for one hour.
Remove and cool for 15 minutes in pan. Remove from pan and cool completely on wire rack. Store in an airtight container at room temperature for up to 4 days, or freeze for later use.
Here are some more great uses for those ripe bananas: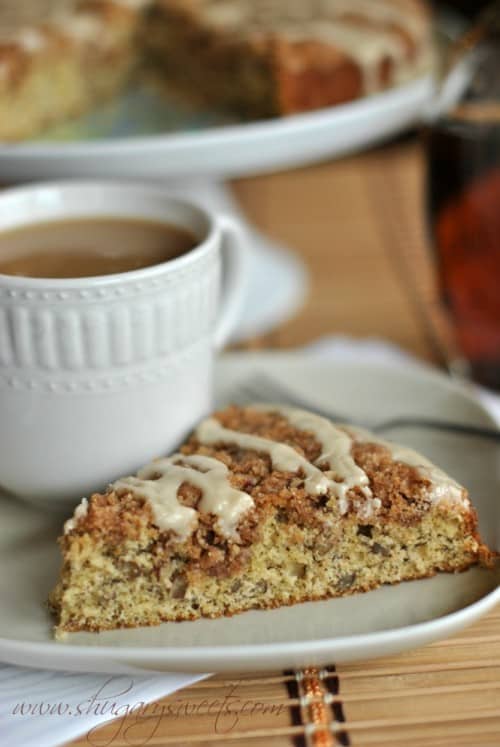 Banana Streusel Coffee Cake with Maple Glaze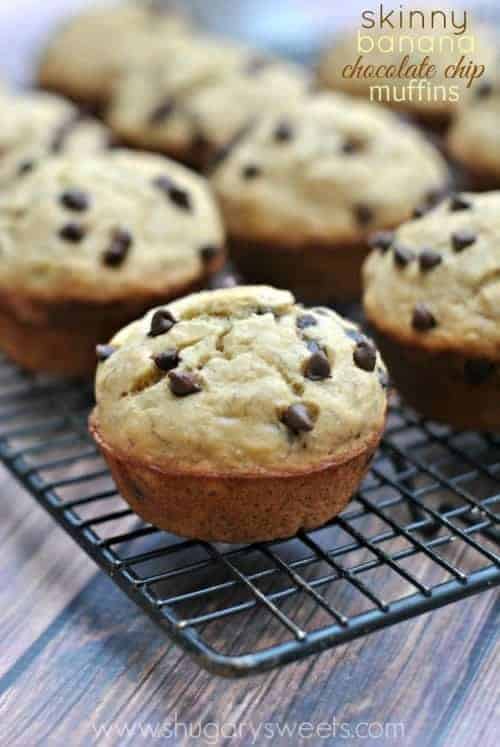 Skinny Banana Chocolate Chip Muffins…guilt free!
If you're looking for more BREAD recipes, follow my pinterest board below:
Follow Shugary Sweets's board Our Daily Bread on Pinterest.