Turn your traditional Banana Bread recipe into something even better! I added shredded coconut and macadamia nuts to my favorite recipe! INCREDIBLE.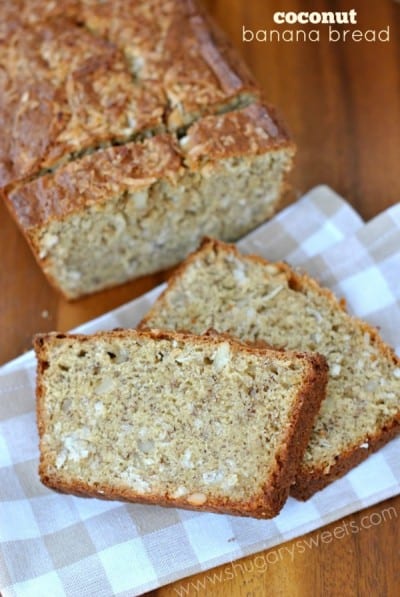 Click HERE to save recipe to Pinterest
If you've got a bunch of bananas ripening faster than you can eat them, print out this recipe quick!
Delicious banana bread packed with coconut and macadamia nuts. What's not to love?
How to make Coconut Macadamia Banana Bread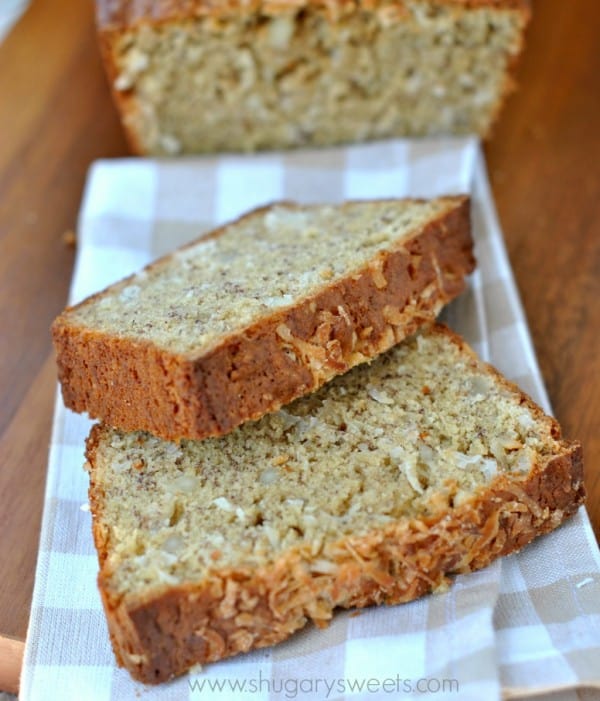 My family eats a lot of bananas. But the bananas can't have ANY spots on them or my kids freak out. They don't realize that they are even sweeter as they get more ripe!
So with refrigerated, spotted bananas, my kids think the fruit is growing some sort of fungus, and those bananas just sit there. Which they did. They sat in my fridge for about 4 days, untouched.
So, I had a banana baking fest! One of the recipes that resulted was this incredibly moist, Coconut Banana Bread. By adding in the shredded coconut the end result is a banana bread with the perfect crumble. Normally I like nuts in my banana bread, and will toss in some chopped up walnuts. But since I was going with the coconut, I added in some Macadamia nuts instead.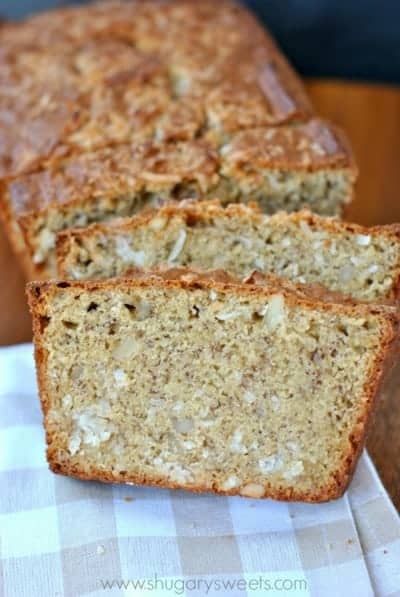 Best. Decision. Ever.
Cut some thick slices and enjoy with a cup of coffee. And a pat of butter (if that's how you like it too!!)
This bread makes one beautiful loaf, which you can eat immediately. Or, after cooling, wrap in foil and place in a gallon size ziploc freezer bag for later use! It's perfect served at a Mother's Day brunch too, ya know? ENJOY.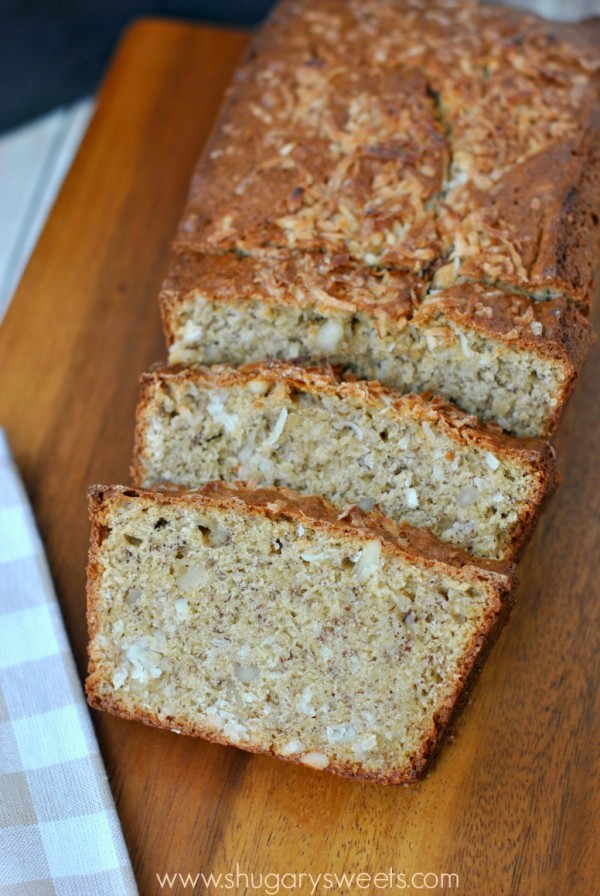 Here are some more great uses for those ripe bananas: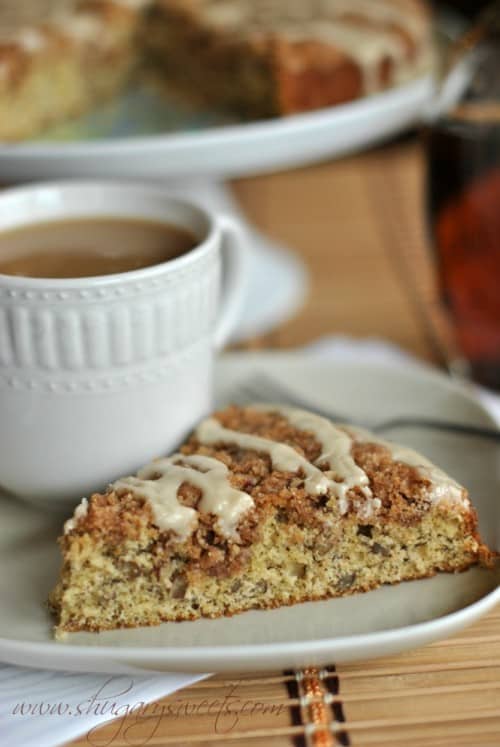 Banana Streusel Coffee Cake with Maple Glaze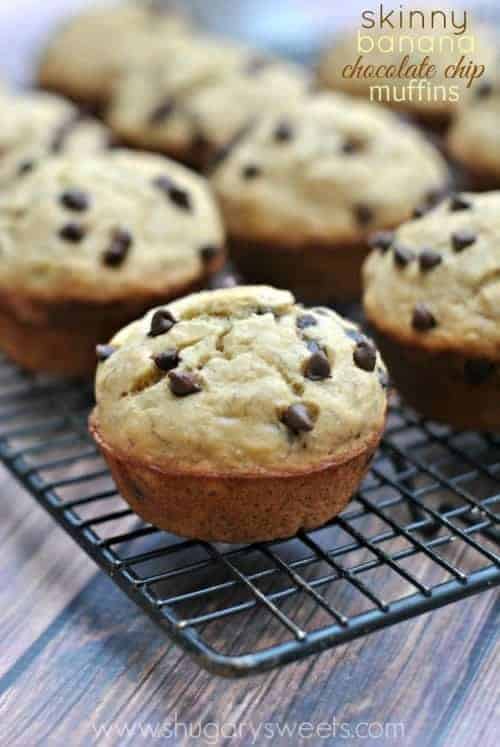 Skinny Banana Chocolate Chip Muffins…guilt free!
Connect with Shugary Sweets!
Be sure to follow me on my social media, so you never miss a post!
Facebook | Twitter | Pinterest | instagram


Recipe originally published May ,3, 2014