Need to ripen bananas fast? Learn how to ripen even the greenest bananas in 20 minutes with this simple method.
Whether you want to learn how to toast pecans or make the creamiest chocolate frosting recipe, I'm here to show you step by step the best methods and recipes!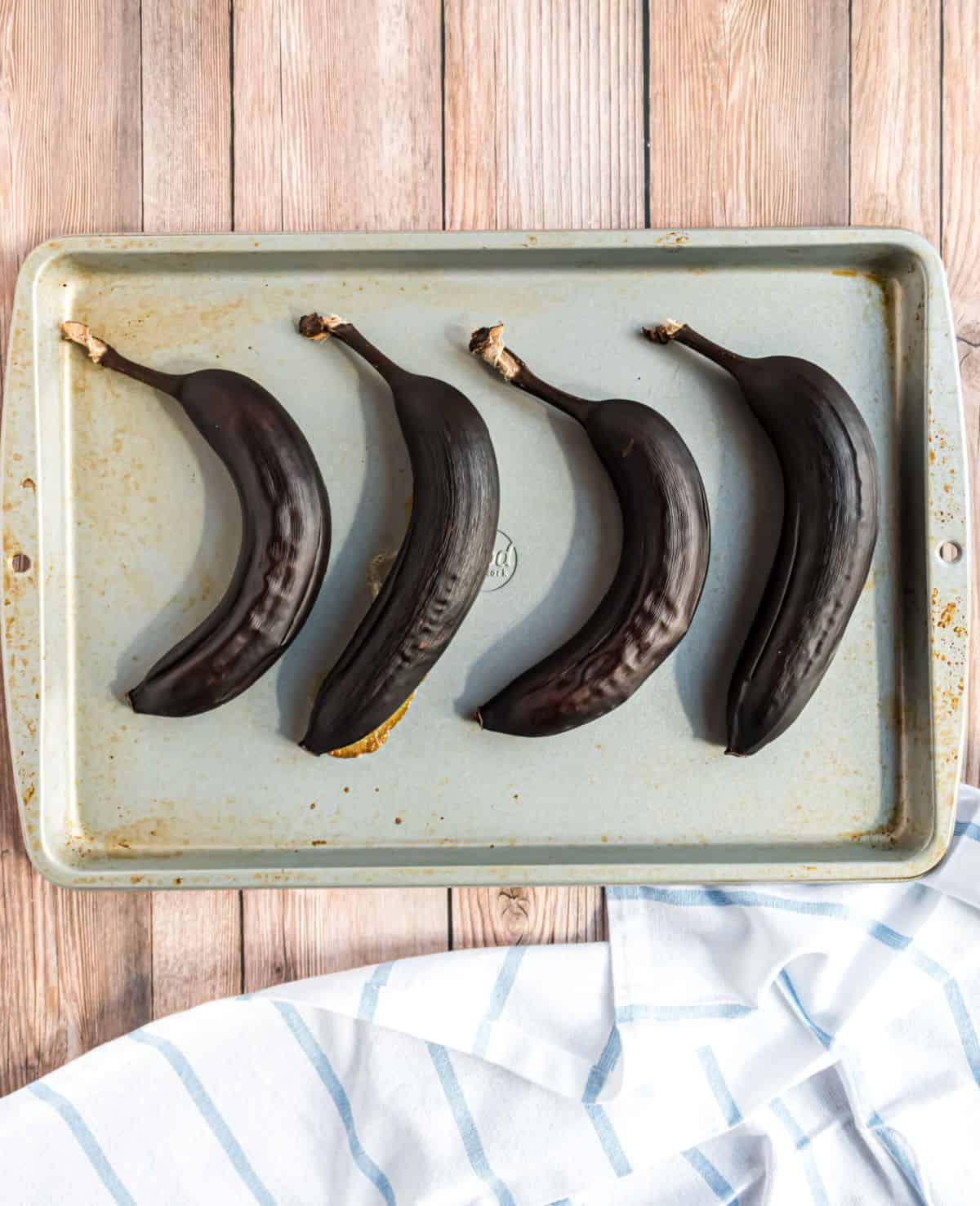 Why this Method is Best
We've all been there. You've got all the ingredients laid out for making a perfect loaf of banana bread. Then you realize your bananas are still green, no where near the "very ripe" quality the recipe calls for.
Instead of using unripe bananas or (even worse) denying yourself the joy of freshly baked banana cookies, you can ripen the bananas quickly using your oven!
Other banana ripening techniques take hours or even days. This method ripens bananas in 20 minutes.
Ripening bananas in the oven brings out just as much natural sweetness as letting them ripen over time.
You can ripen multiple bananas for baking at once. Perfect for batch baking!
All you need is an oven and a baking sheet.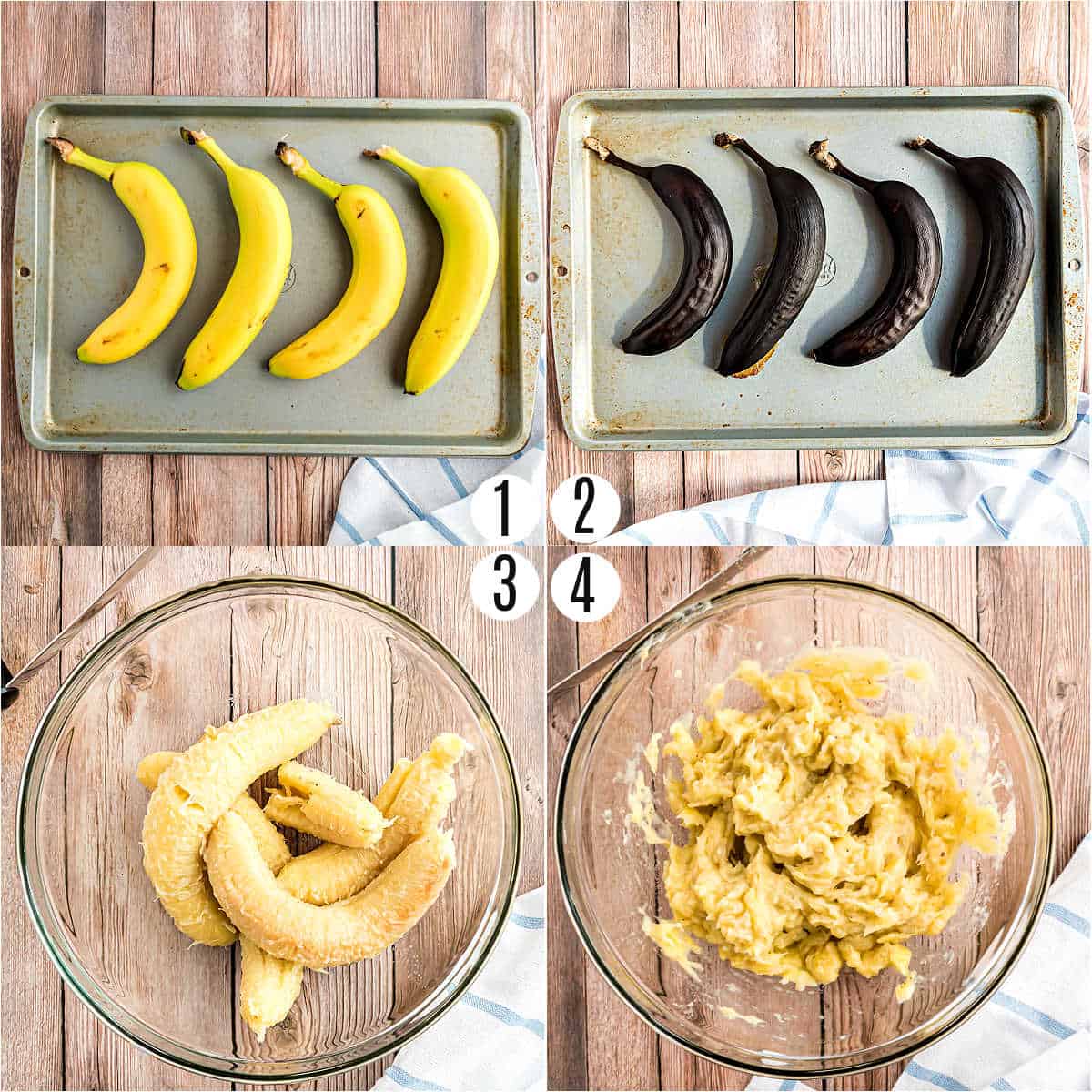 Tips and Tricks
To ripen bananas in the oven, place them evenly on a baking sheet with the peels intact. The greener the bananas are at the start, the longer they'll take to ripen.
We recommend letting them bake until the peels turn black.
After cooling, remove the peels and mash up your bananas as directed for the recipe you're making.
If you're making banana bread or another recipe that also calls for softened butter, let the butter soften on the counter while you ripen your bananas.
By the time the bananas are ready, the butter will be perfectly soft and spreadable!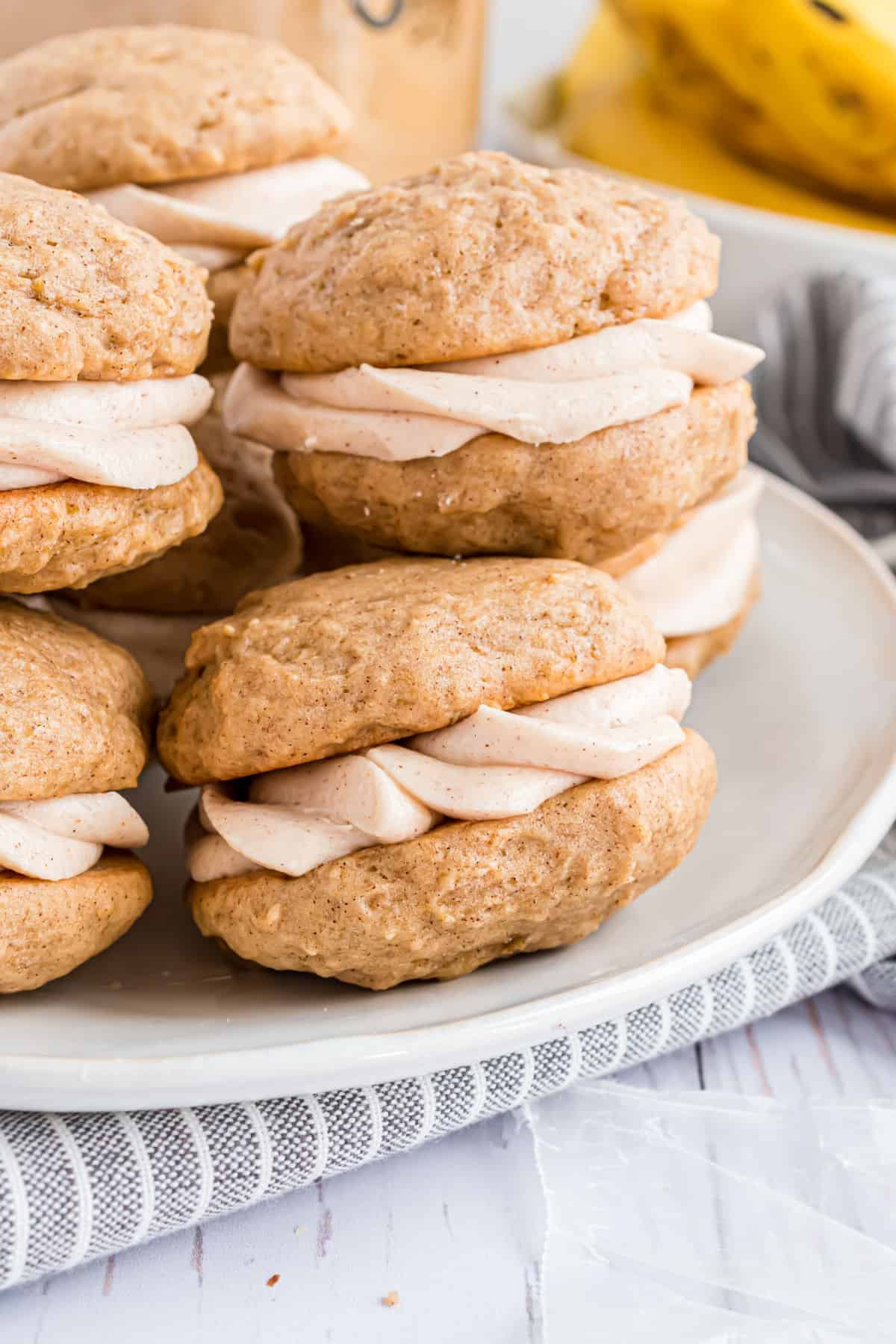 How to Use Ripened Bananas
Ripened Bananas are essential to the sweet banana flavor and moisture in countless recipes from quick breads and banana muffins, to banana cakes and cookies.
This Sour Cream Banana Bread is an all time favorite quick bread that's delicious on its own or with all kinds of mix ins. If you're looking for a bread you can serve as both breakfast and dessert, try our Nutella Swirled Banana Bread or this Chocolate Chip Banana Bread.
You can even use ripened bananas in baked goods that showcase other flavors like this Chocolate Banana Cake. You'll love the sweetness and moisture they give our Hummingbird Cake Recipe too.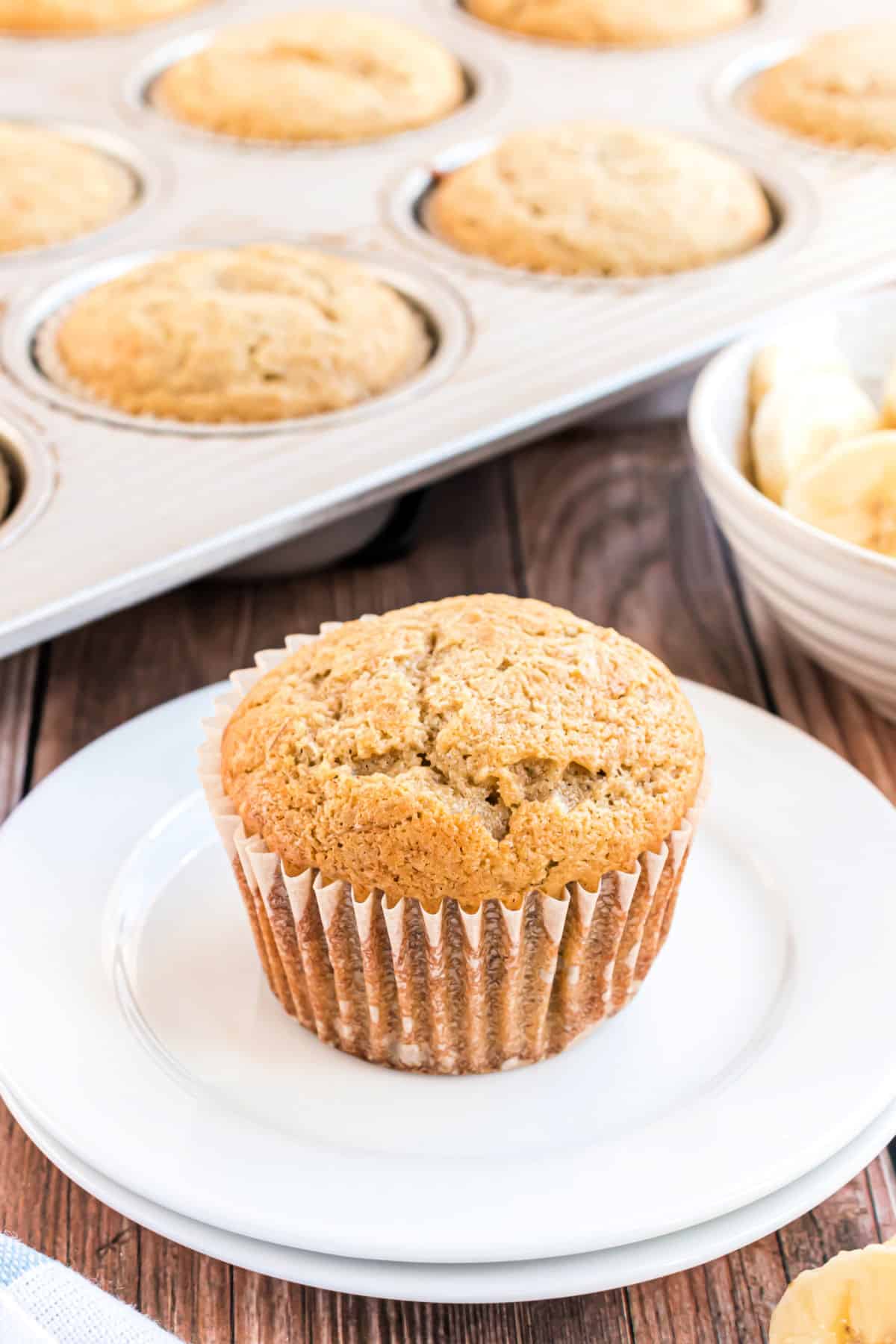 Recipe FAQs
Can I use this method to ripen bananas for eating?
The oven ripening technique should only be used for bananas you plan to mash. Do not use this method for ripening bananas you plan to slice or eat whole.
Can you freeze ripened bananas?
Yes, bananas can be mashed then stored in the freezer for future use. The best way to store mashed bananas in the freezer is in an airtight freezer bag with excess air squeezed out. Ripened mashed bananas stay good in the freezer for about 2 months.
How many bananas can I ripen at once?
You can ripen as many bananas at once as you can fit on your baking sheet (without the bananas touching). For testing this method, we ripened three large bananas which took about 20 minutes.
Once you know how to ripen bananas quickly, you can make the best banana baked goods at the drop of a hat!