Chocolate Banana Cake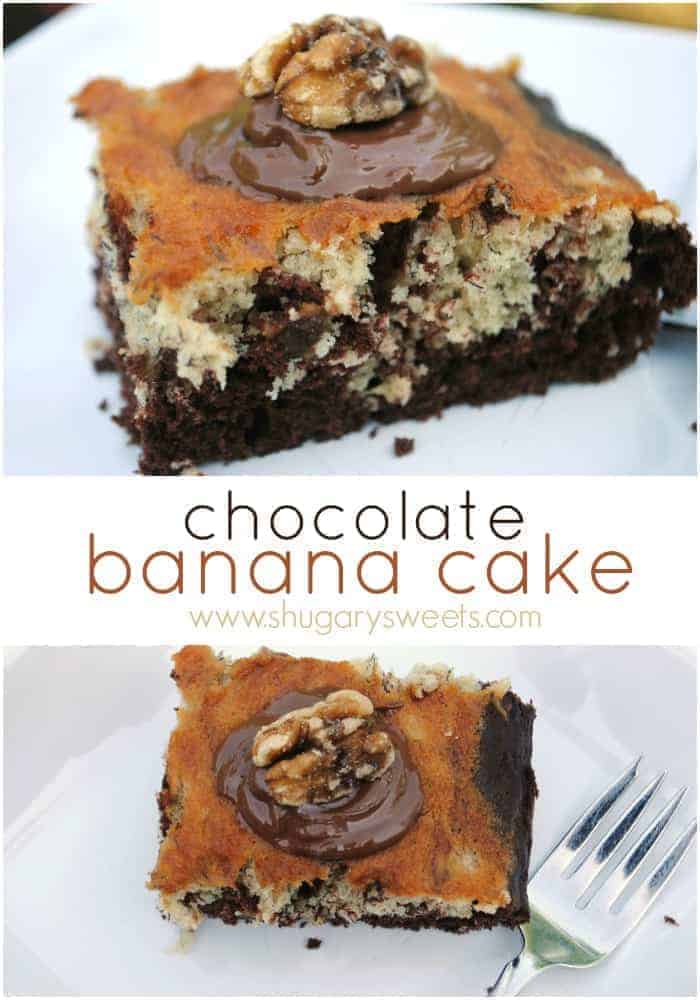 Do you always have bananas rotting on your counter too? Yeah, me neither. Actually I lie. There are weeks when my family eats 3 bunches of bananas, and weeks when those bananas get neglected. Most of the time those bananas get put into a smoothie, or into the freezer for later use. But sometimes, a girl has to bake. And oh my word is this banana cake good.
It tastes like banana bread, in a lighter, cakier form. Does that even make sense? Is cakier a word? Don't judge. Go bake this soon. You won't regret it.
Here's the thing. It's so good out of the refrigerator the next day. I can't decide if I like it better plain or topped with nutella and walnuts. Maybe we can take a vote. Go make this and let me know what YOU think!
Chocolate Banana Cake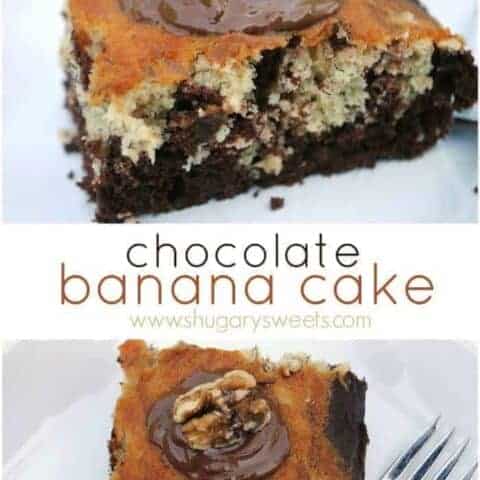 Ingredients
1/2 cup butter, softened
1 cup granulated sugar
1 egg
1 tsp vanilla extract
3 medium bananas, mashed
1 1/2 cup flour
1 tsp baking powder
1 tsp baking soda
1/2 tsp salt
1/4 cup baking cocoa
1/4 cup nutella, melted (optional)
1/4 cup walnuts (optional)
Instructions
In mixer, blend butter and sugar until creamy. Add egg and vanilla, beat until combined. Blend in bananas. Add flour, baking powder, baking soda and salt.
Divide batter in half. In one half of batter, add cocoa and mix until combined. Spread in bottom of greased 13x9 pan (I use my butter wrapper to grease the pan). Spoon remaining batter on top, spread with spatula. ****this will seem like a small amount of batter in the pan- trust me it bakes up fluffy****
Bake in a 350 degree oven for 25 minutes. Refrigerate.
I like it best served the next day, out of the refrigerator. You can also dress it up by drizzling some nutella on top and some chopped walnuts. You decide!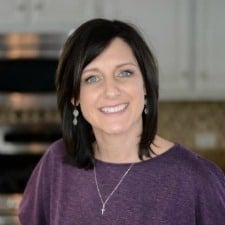 Aimee is a dessert lover (specifically rice krispie treats), workout enthusiast, self-taught foodie, and recipe creator. Her recipes have been featured in over 15 magazines, and her passion is to share her love of cooking with the everyday home cook! Learn more about Aimee.