The best homemade vanilla frosting recipe! Learn how to make the perfect buttercream frosting for all your favorite cakes. Pipe it onto cupcakes, slather it over a sheet cake or scoop it up with cookies. Vanilla goes with everything!
Confession: sometimes I make a batch of cupcakes just for an excuse to eat frosting! If you love citrus, my Lemon Buttercream Frosting is for you.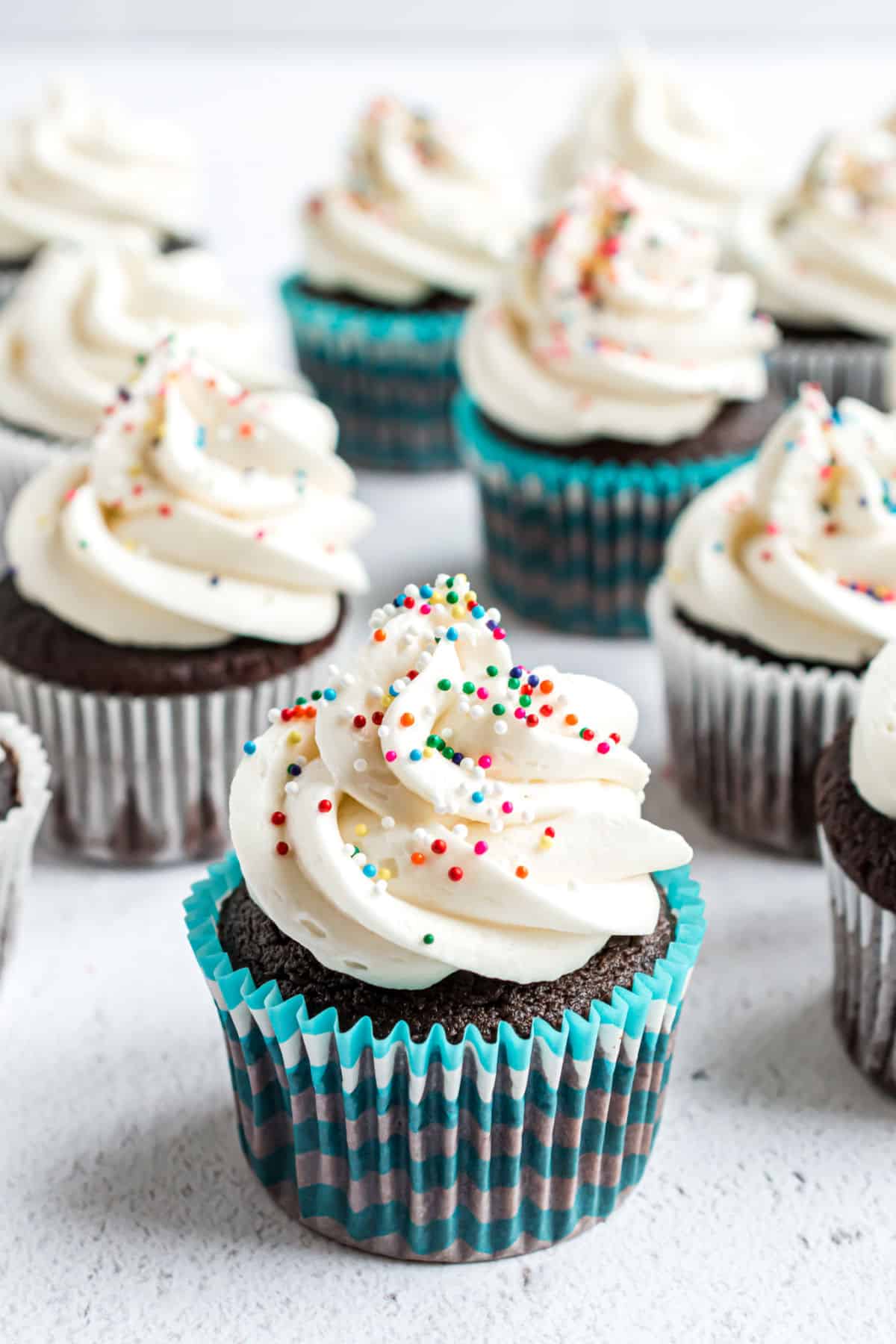 Why this Recipe Works
If you learn to make just ONE frosting flavor in your life, make it this one: classic Vanilla Buttercream.
Ingredient Notes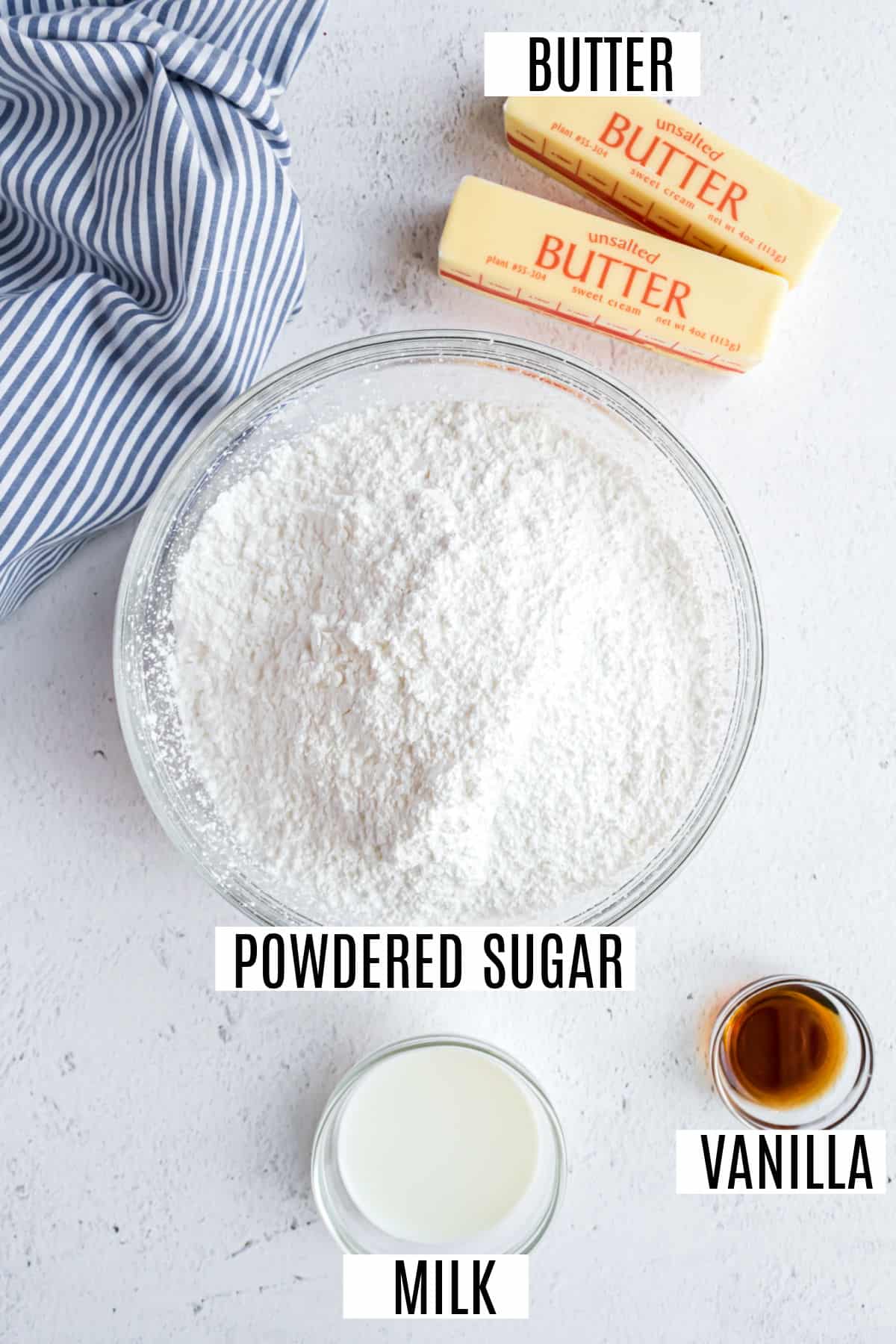 Vanilla extract. Always use real vanilla extract, as opposed to imitation flavoring. You can even make your own vanilla extract at home for an even richer flavor.
Milk. I use whole milk , but any kind of milk or cream will do.
Powdered sugar. Also referred to as confectioner's sugar.
Butter. Choose unsalted butter for best results.
That's it. Four easy ingredients to perfect frosting!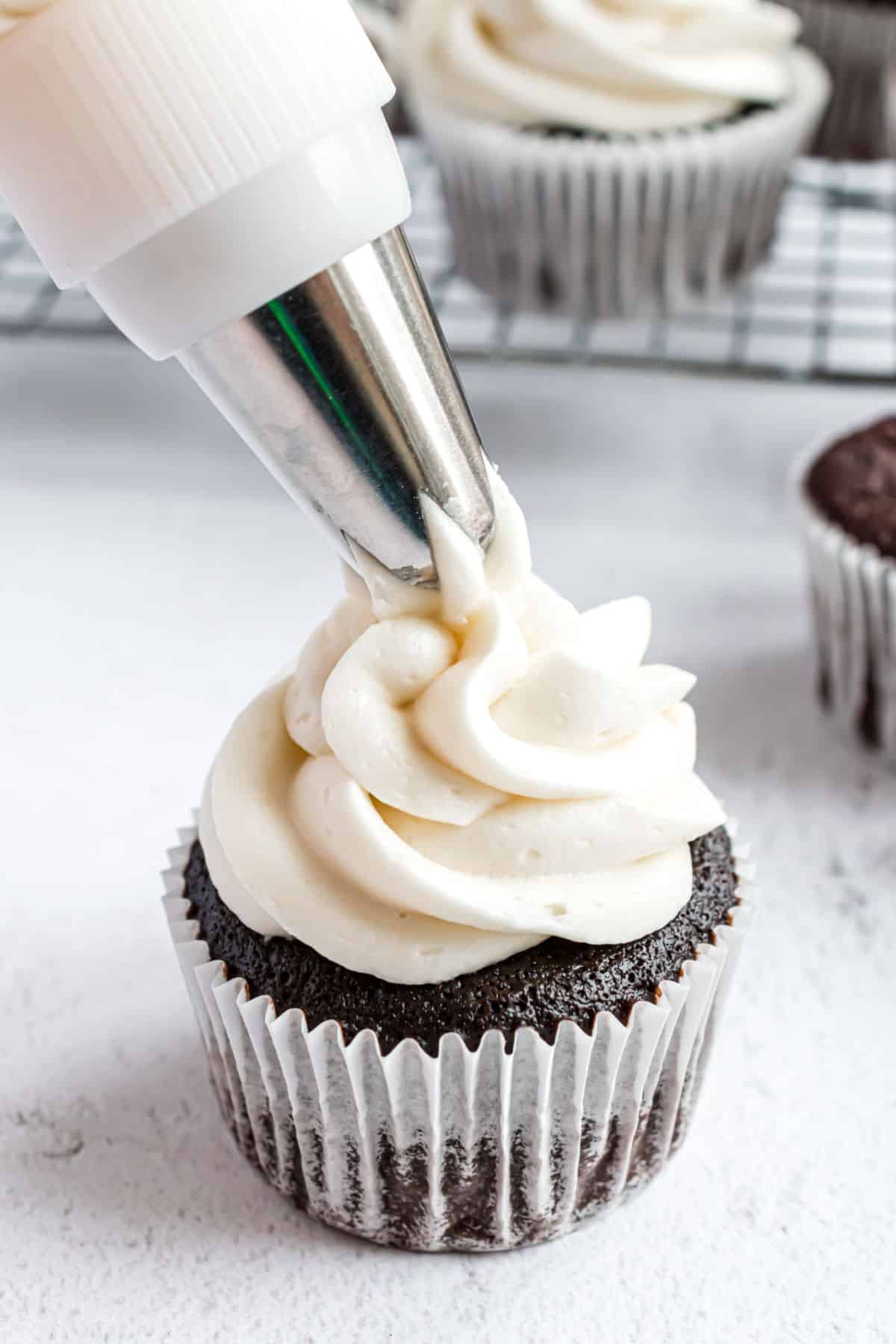 Serving Suggestions
The beautiful thing about vanilla frosting (besides how great it tastes) is that it complements so many other flavors. Just about everyone loves vanilla, whether it's a main flavor or a complementary touch.
Once this frosting recipe is in your repertoire you'll want to put it on everything in site!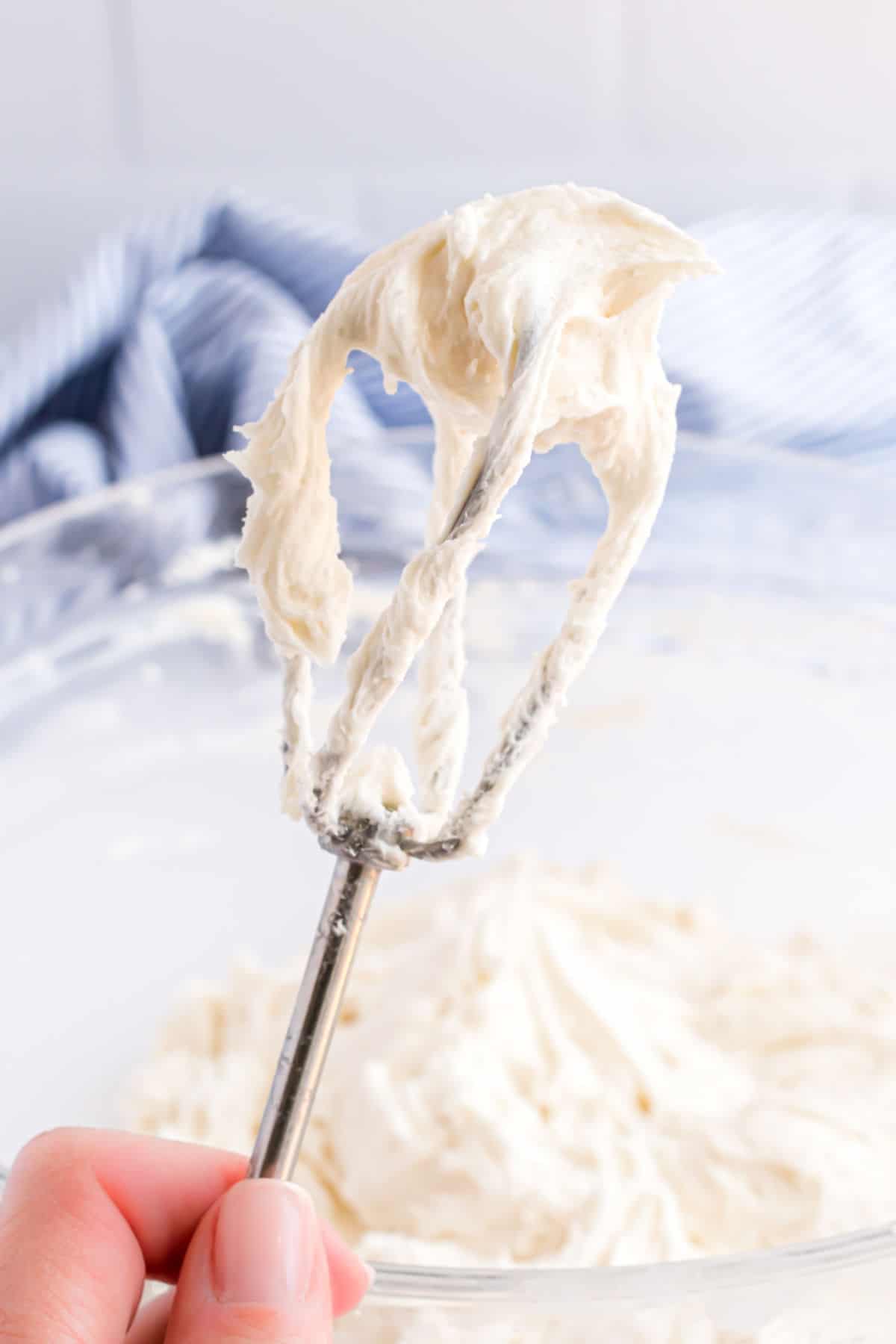 Tips and Tricks
Vanilla bean variation.
Using whole vanilla beans in place of the vanilla extract adds a fresh, aromatic dimension to the vanilla frosting.
Cut open a vanilla bean pod. Scrape out the seeds. Add about 2/3 of the seeds to the frosting in place of the vanilla extract.
Don't throw away that vanilla bean pod. Use to to make a batch of Vanilla Sugar for using in all your dessert recipes.
Cupcakes. This frosting is the perfect consistency for piping on cupcakes. Want it thicker or thinner? Change the amount of milk.
Food Coloring. Want to color the frosting for a holiday or special occasion? I recommend using gel food coloring, as it tends to not have any flavor and a little goes a long way!
Recipe FAQs
How much frosting does this recipe make?
This recipe yields enough vanilla buttercream to frost about 24 cupcakes or a 2-layer cake generously. Feel free to double this recipe if you want a lot of leftover frosting.
How do you store buttercream?
Keep vanilla frosting in the refrigerator in an airtight container. When you're ready to use it, let the frosting sit at room temperature for about 20 minutes to let it soften.
Can I make frosting with salted butter?
If you only have salted butter, you can still make this frosting recipe. We prefer unsalted because the level of salt in salted butter varies widely depending on the brand. Use a good quality butter with a high fat content for most delicious results.
Can I make this ahead of time and freeze it?
Yes, vanilla buttercream freezes well. Go ahead and make a big batch to stash away for whenever a frosting craving takes hold! You can keep it in a freezer bag frozen for up to 3 months. Let frozen buttercream thaw in the fridge overnight before using. You'll also want to let it soften at room temperature before piping it onto your cupcakes or cakes.
Can I use vanilla bean paste instead of vanilla extract? How much do I use?
Vanilla bean paste works beautifully in this frosting. 2 teaspoons of vanilla bean paste can be used in place of the vanilla extract.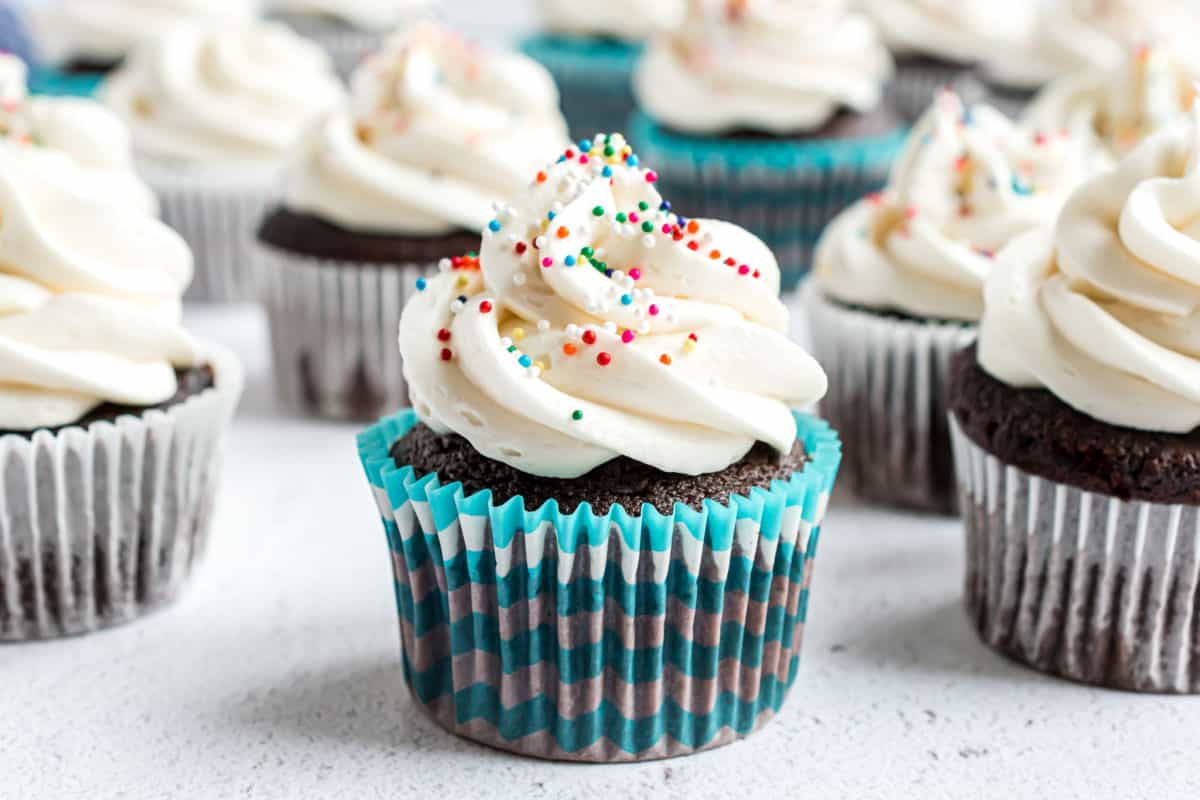 More Frosting Recipes
A good vanilla frosting recipe is a baker's best friend. This simple frosting is rich, creamy proof that vanilla is anything but boring!