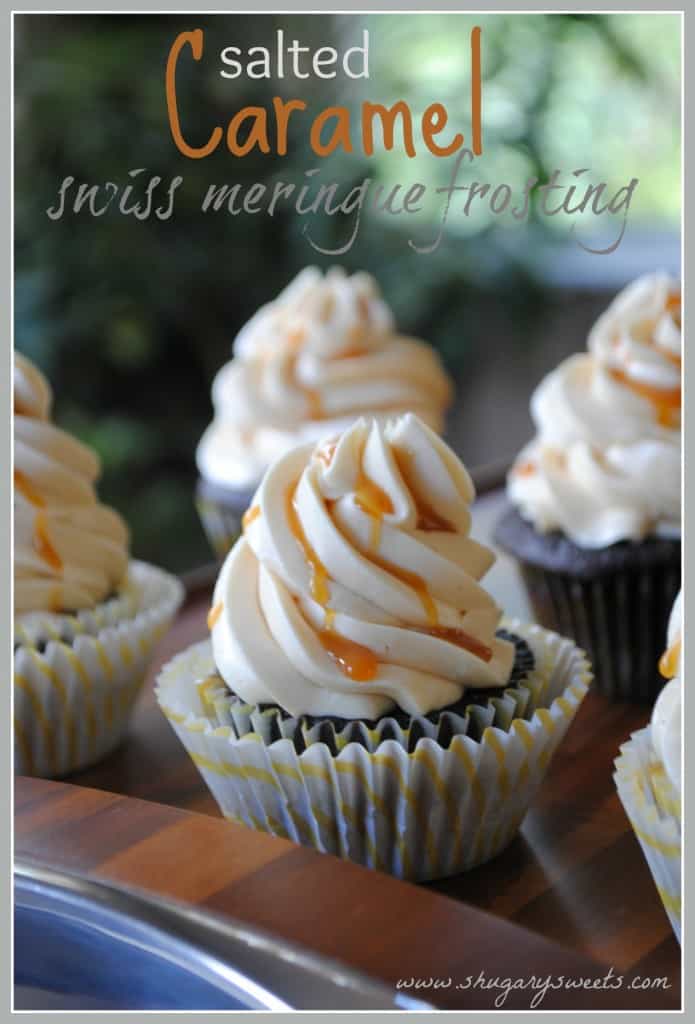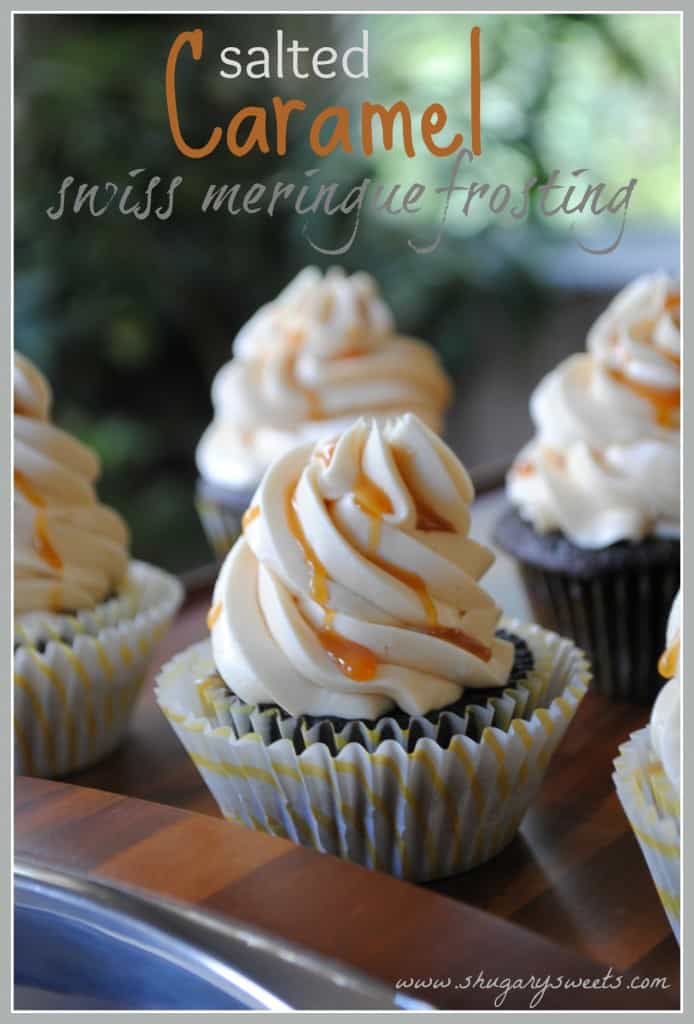 Swiss meringue frosting.
Have you made this before?
This was my first time making it. I know. For as many cupcakes as I bake, I've never ventured into Swiss Meringue.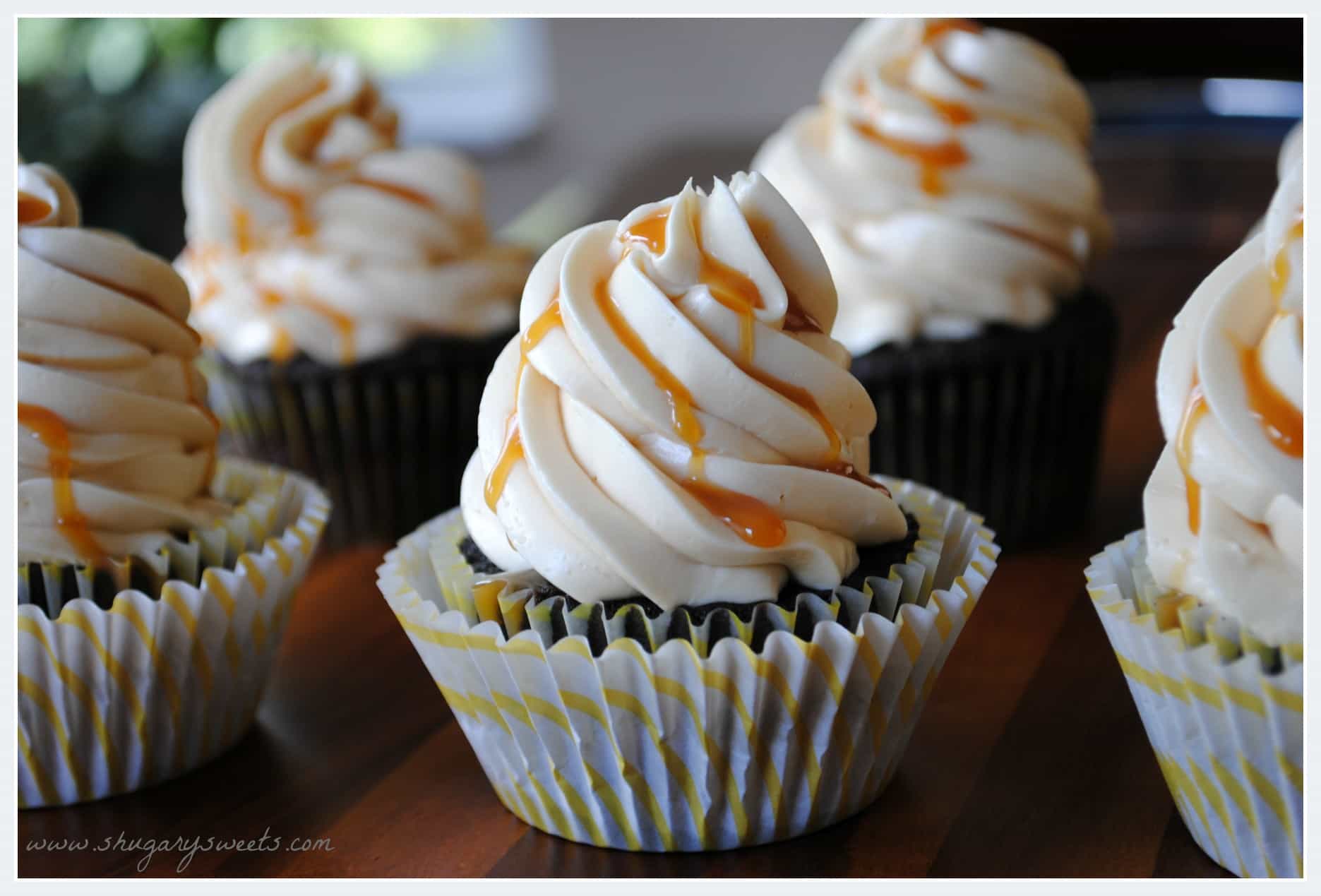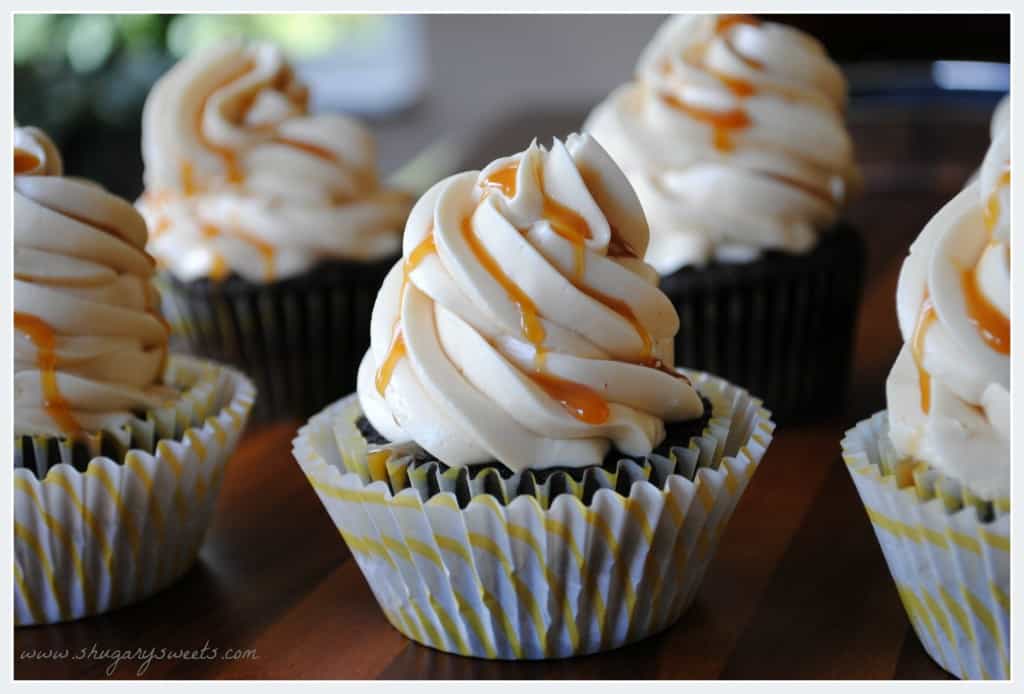 However, my first experience tasting swiss meringue was several years ago.
I have to admit, I wasn't a huge fan. I think you need the RIGHT flavor to make it work. It's so buttery and smooth, and let me just say goes PERFECT with caramel.
I paired this frosting with my Dark Chocolate cupcake recipe.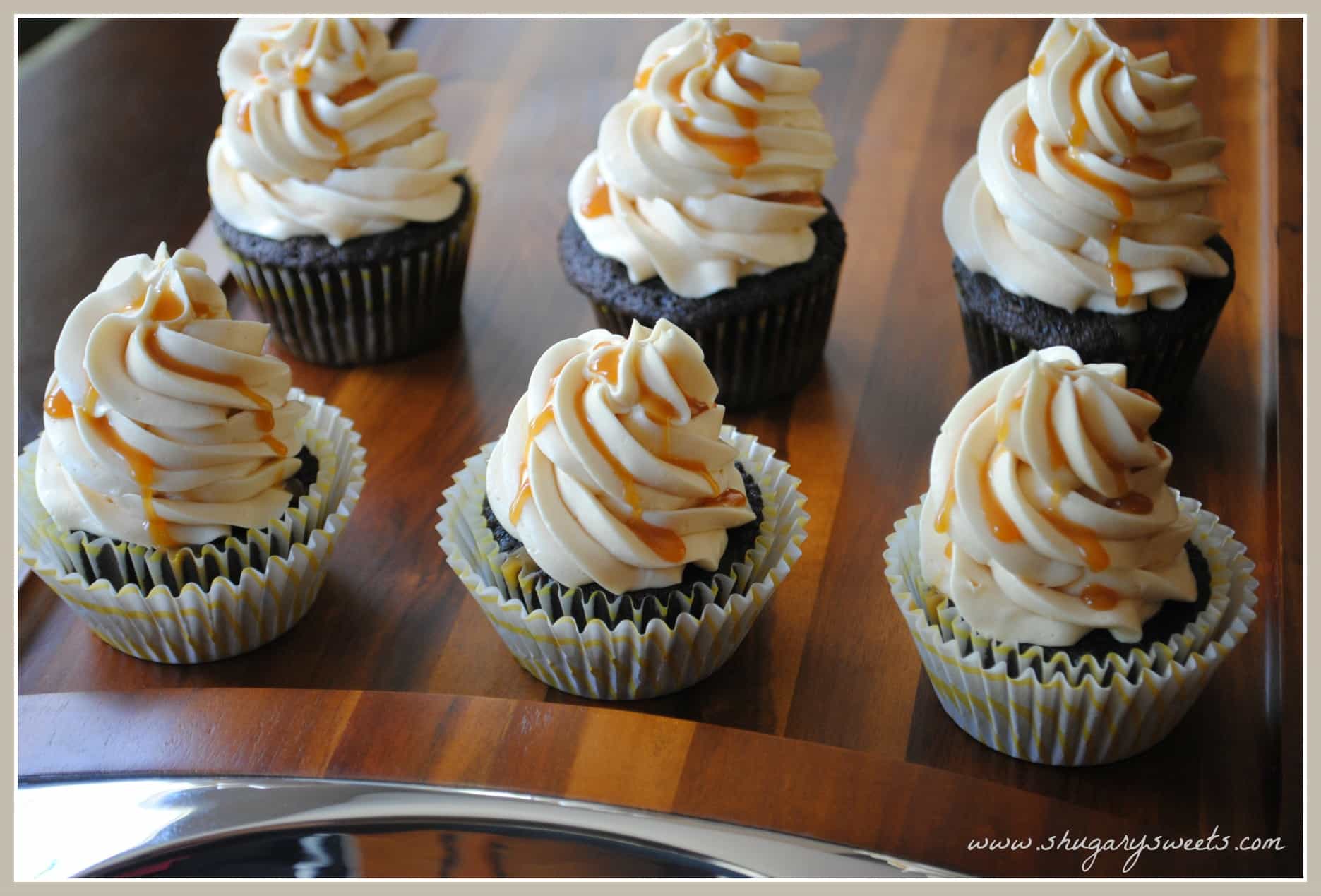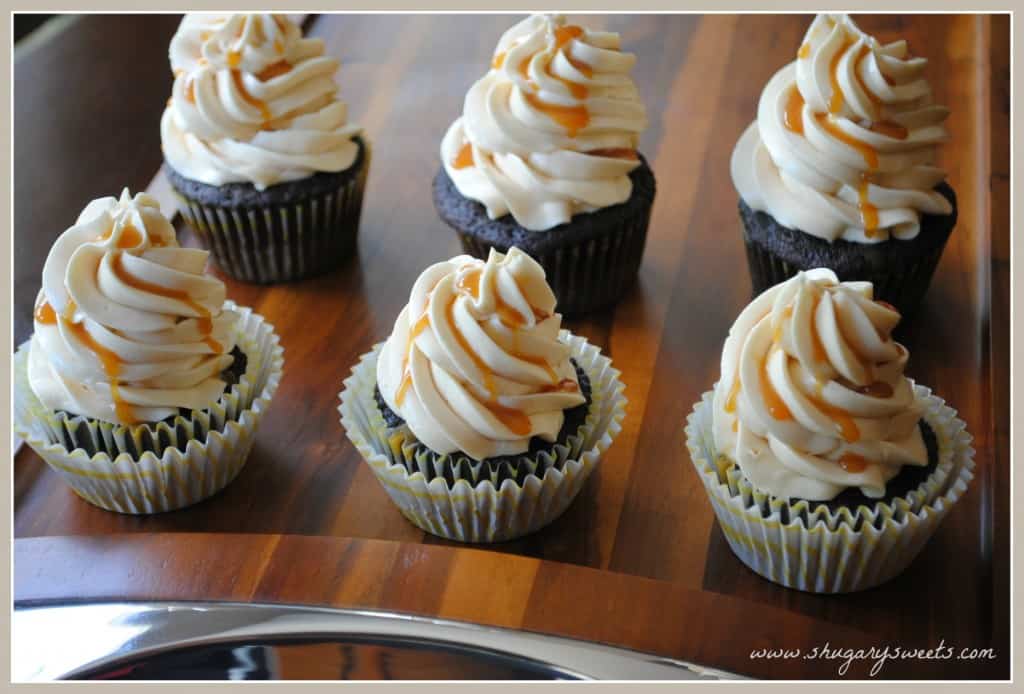 Don't they look like ice cream cones? Kinda? Sorta?