Skip the boxed mix and make delicious treats from scratch with this Yellow Cupcake Recipe! These yellow cupcakes have a moist and tender crumb. Spread with your favorite chocolate frosting for an easy kid friendly favorite.
It's not a birthday party unless there are cupcakes! You'll also want to add some homemade vanilla ice cream and chocolate chip cookies too!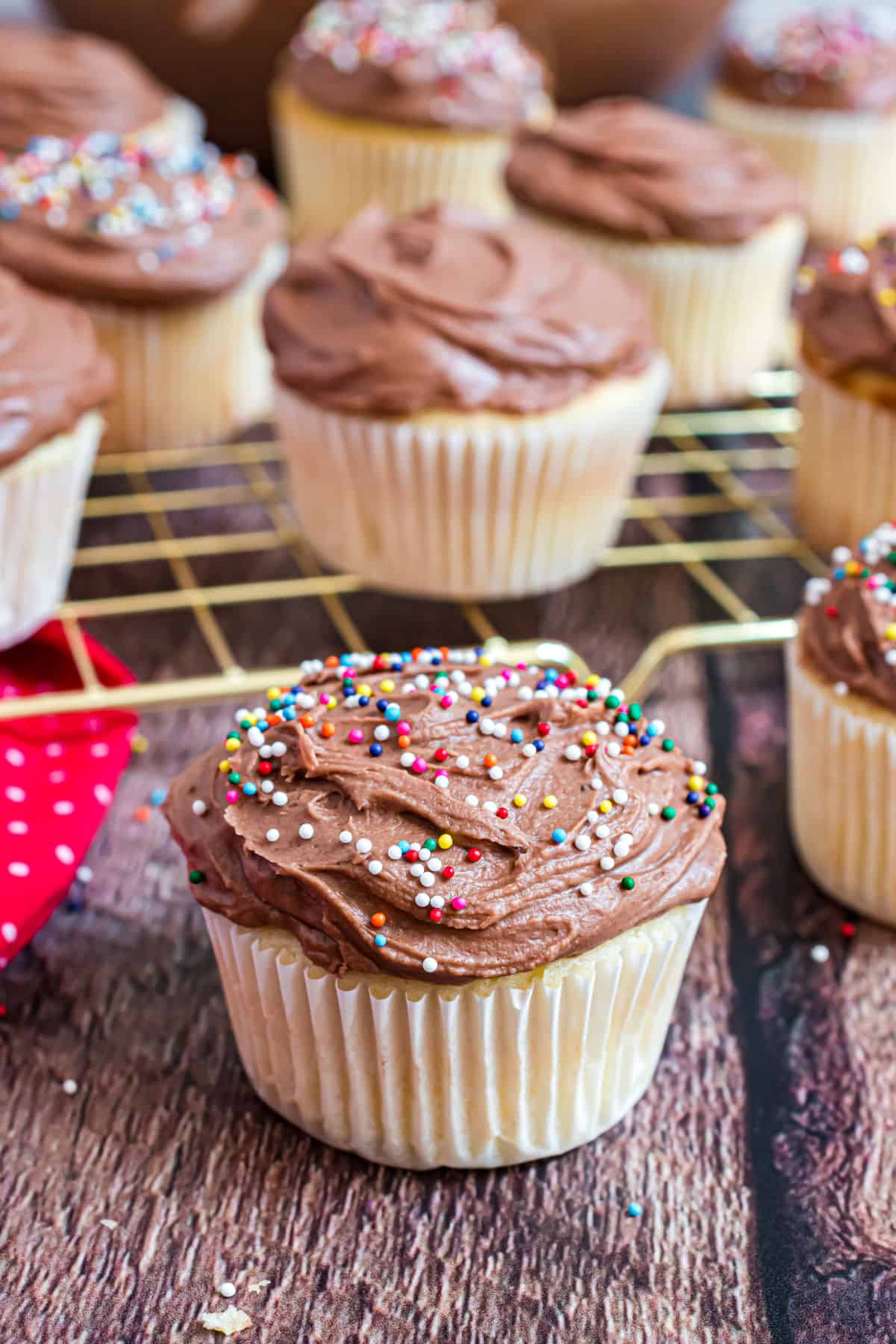 Why this Recipe Works
Long time readers know I'm not shy about baking with boxed cake mix. Sometimes you need the convenience and consistent results without having to give it any thought.
But once you learn how to make your favorite cake flavors from scratch, you'll understand why the extra effort is worth it!
These Yellow Cupcakes are based on my staple yellow layer cake recipe. Turning that sweet cake into single sized cupcakes was a no brainer!
Be sure to try our strawberry cupcakes (from scratch) next!
Ingredient Notes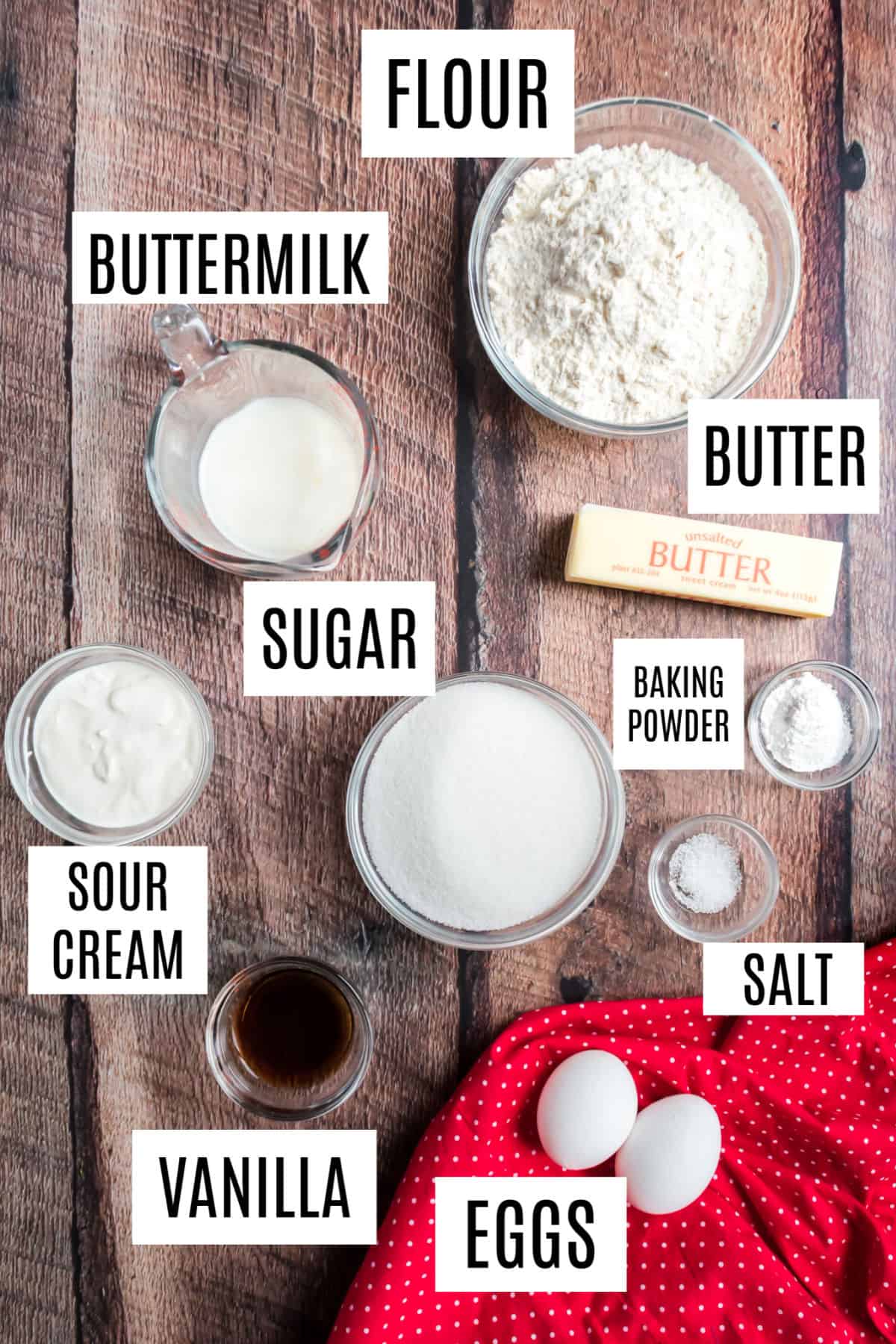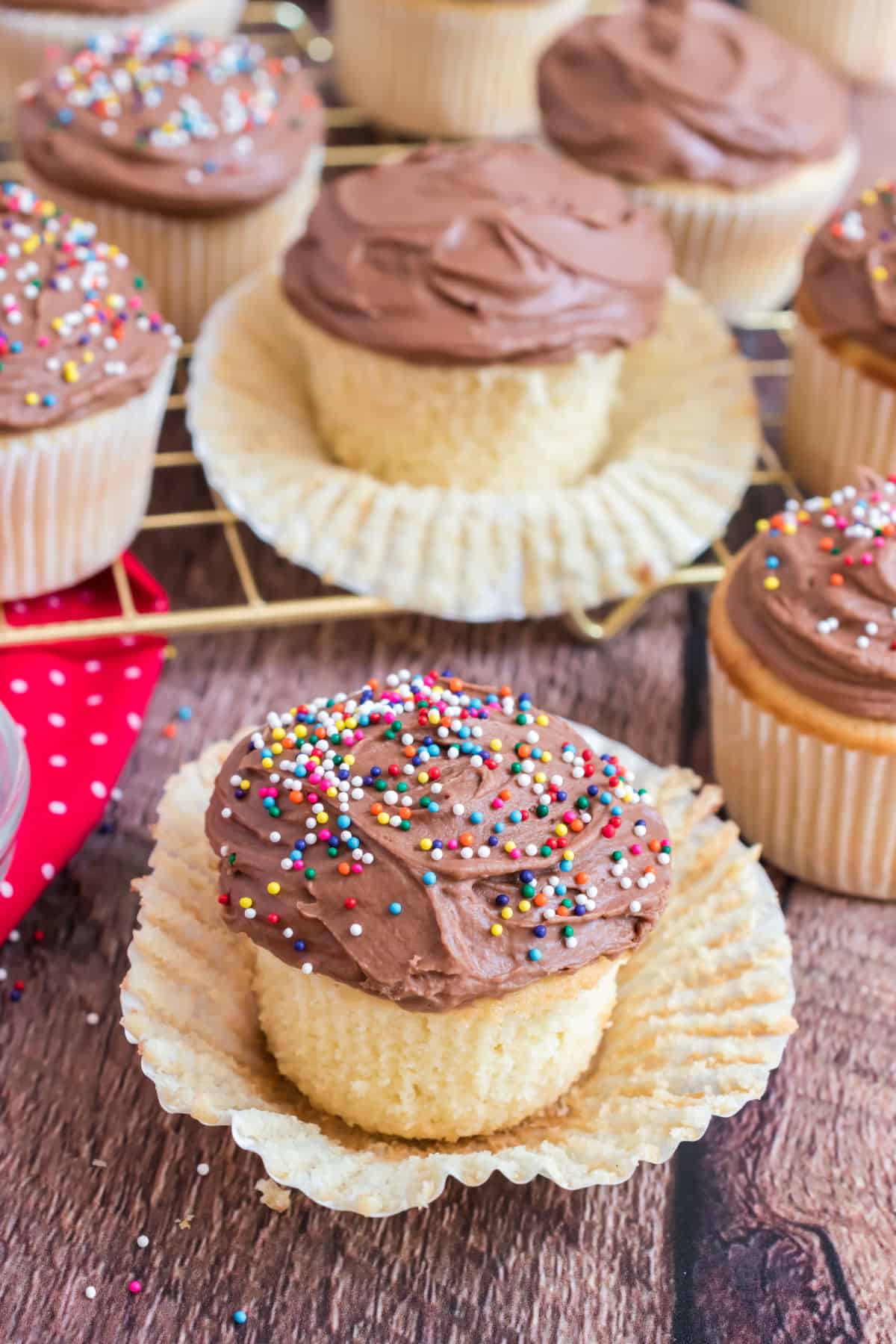 Frosting Ideas
What frosting goes with yellow cupcakes? The options are endless! Today's version is topped with a delicious sour cream frosting.
I should clarify. They are topped with chocolate sour cream frosting. The tangy rich flavor is the perfect pairing with these birthday cupcakes. Don't forget sprinkles!
Here are a few of my favorites:
Tips and Tricks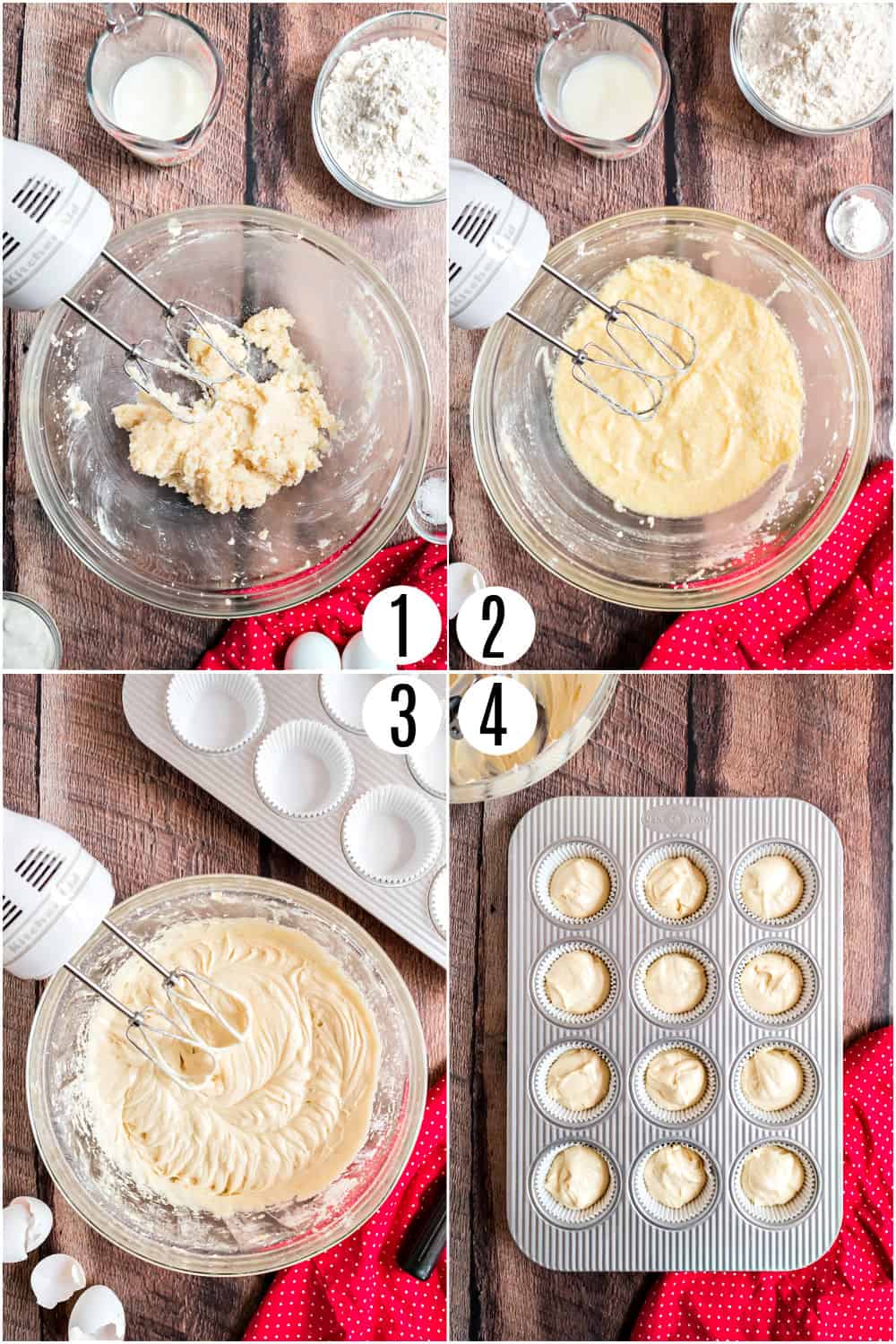 Recipe FAQs
What's the difference between yellow cupcakes and white cupcakes?
Yellow cake and white cake are both variations on vanilla cake. My white cake contains egg whites and no egg yolks, while the yellow cake contains both. This gives the cake its signature yellow color and a less airy texture.
Can you freeze these cupcakes?
Yes, yellow cupcakes can be transferred to freezer bags once cooled and stored in the freezer for up to 3 months. Thaw and top with fresh frosting! I love freezing individual cupcakes because you can just pull out exactly the amount you need at one time.
Can I use this recipe to make a layer cake?
Yes, this recipe works as a layer cake! Visit this how-to guide to learn how to make a yellow layer cake from scratch.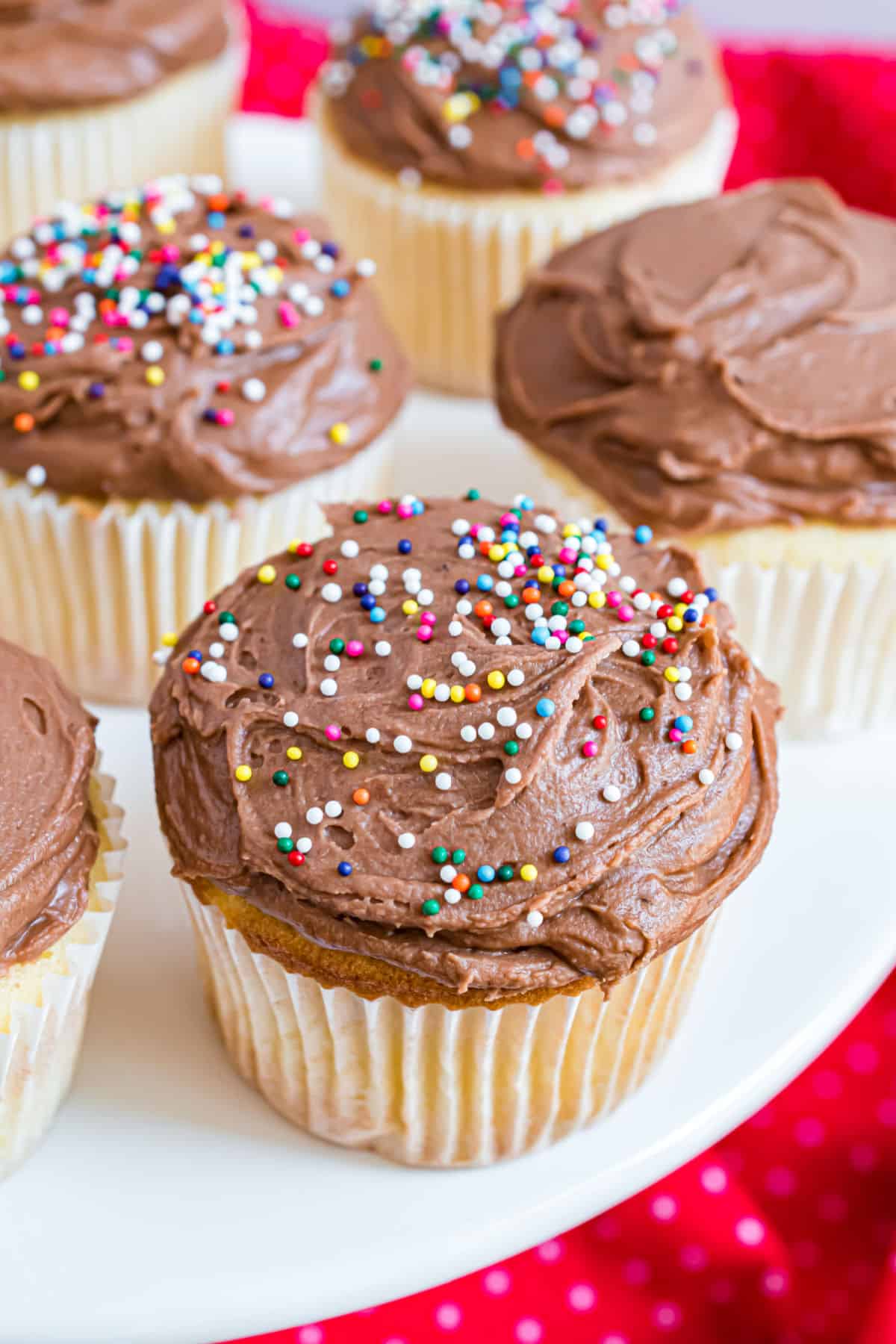 More Cupcake Recipes
Say goodbye to boxed cake mix and wave hello to Yellow Cupcakes made from scratch! These easy cupcakes make a perfect birthday party treat or dessert for any occasion.