Sweet chocolate frosting with a tangy twist! Chocolate Sour Cream Frosting brings rich, decadent flavor to any cake or cupcake. Add a richer dimension of flavor to your chocolate desserts!
If you've tried my Sour Cream Frosting, you'll LOVE this chocolate version! Spread it on Vanilla Sheet Cake for an easy and delicious dessert.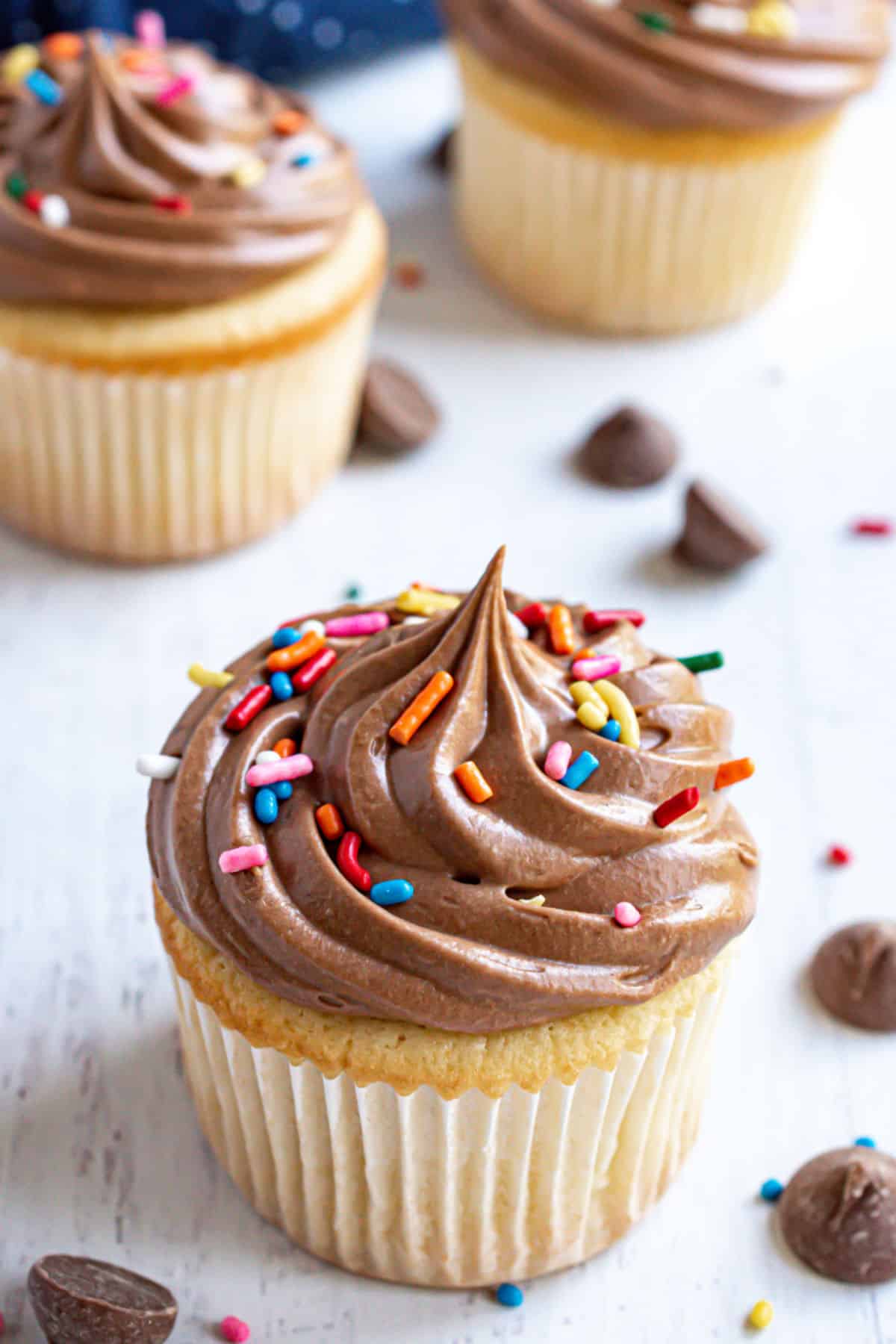 Why this Recipe Works
Sour cream? In frosting?!
Your eyes aren't playing tricks on you. Sour cream belongs in chocolate frosting!
The acidity and moisture in sour cream makes the frosting smooth and creamy.
Sour cream also complements the cocoa flavor, making it even richer. A
The addition of sour cream helps temper the sweetness of the chocolate and powdered sugar here, too. The result is a frosting with a pleasing chocolate flavor that is not overwhelmingly sweet.
This frosting is a great way to mix things up if you've been stuck in a rut! It has all the richness of a traditional chocolate buttercream or ganache but with an extra something special.
One taste of Chocolate Sour Cream Frosting and you'll be hooked. Slather it on top of any cake, cookie or on our favorite yellow cupcakes!
Warning: this chocolate frosting may make you want to lick the bowl. It's that irresistible!
Ingredient Notes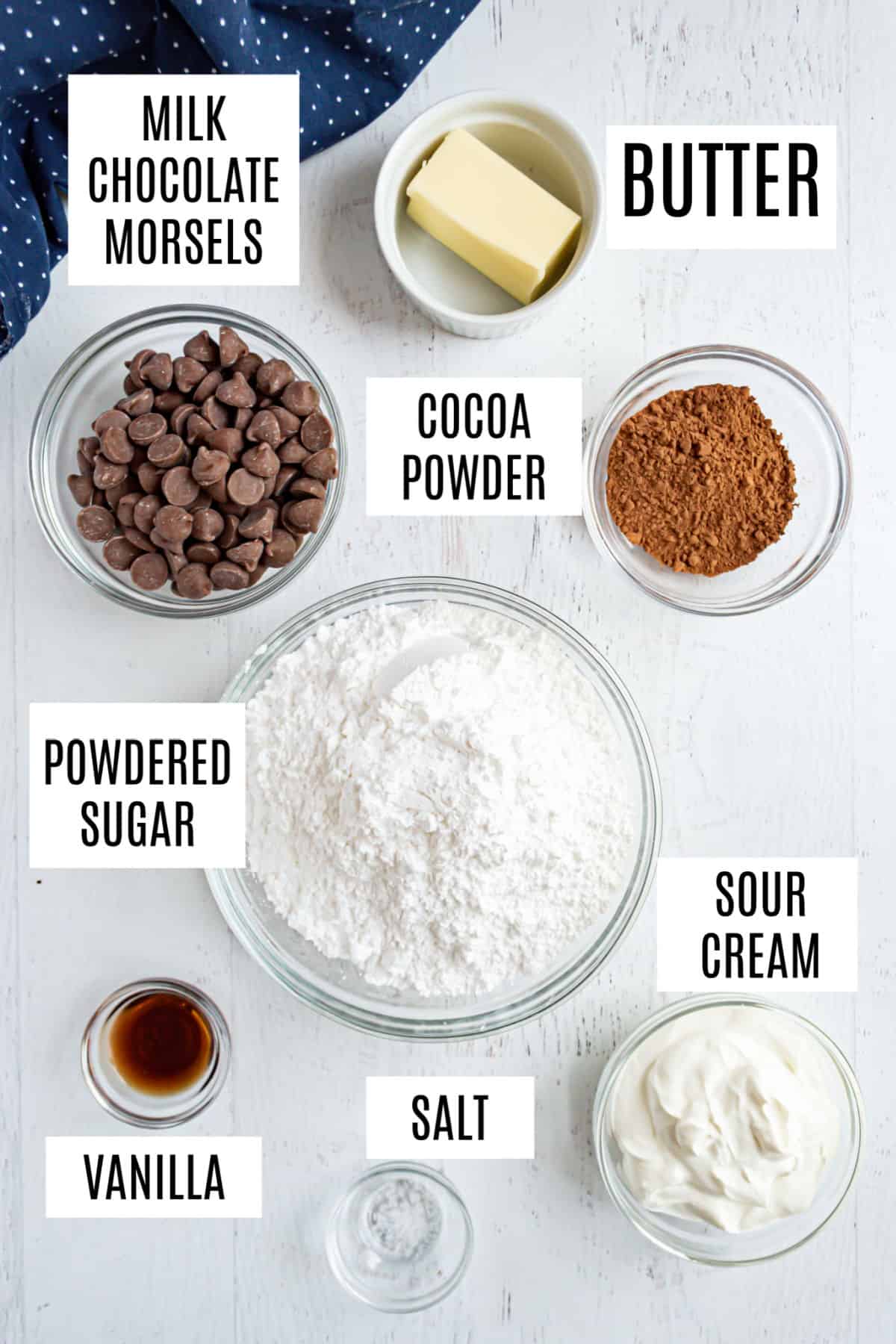 Sour cream. PLEASE use full fat sour cream here! Low fat versions have more water which will change the consistency of the frosting.
Chocolate. The sweeter milk chocolate morsels are a perfect match for the tangy sour cream. Semi-sweet chocolate chips will work too, but the frosting will be more bittersweet. Especially since you'll be using unsweetened cocoa powder.
Vanilla. Store bought or homemade vanilla extract both work well.
Butter. Unsalted butter works best so you can control the amount of salt in your frosting. I use kosher salt to provide the right flavor! If using salted butter, omit the added salt in the frosting.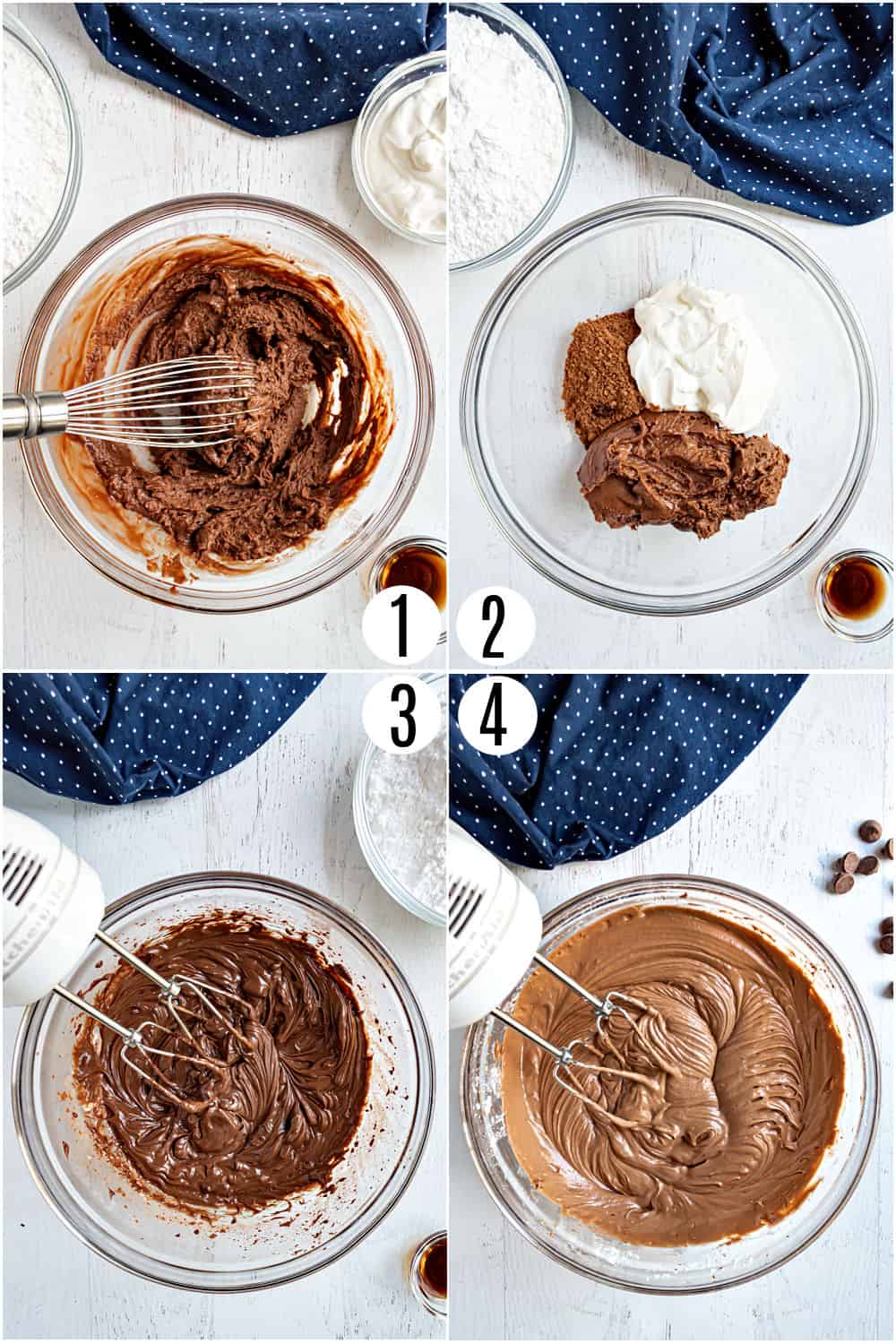 How to Use Sour Cream Frosting
There's no end to the way you can use Chocolate Sour Cream Frosting!
It's especially delicious on Yellow Cake and classic Chocolate Cake. You can also spread this on Chocolate Cupcakes or Chocolate Whoopie Pies.
Lately, I've been loving sour cream frosting on my Vanilla Layer Cake too.
Don't have time or energy to bake from scratch? This easy homemade frosting is the perfect easy way to "level up" cakes made from box mix.
Whip up a boxed white, yellow or chocolate cake mix and add this frosting for a delicious homemade dessert! No one will know you used a short cut.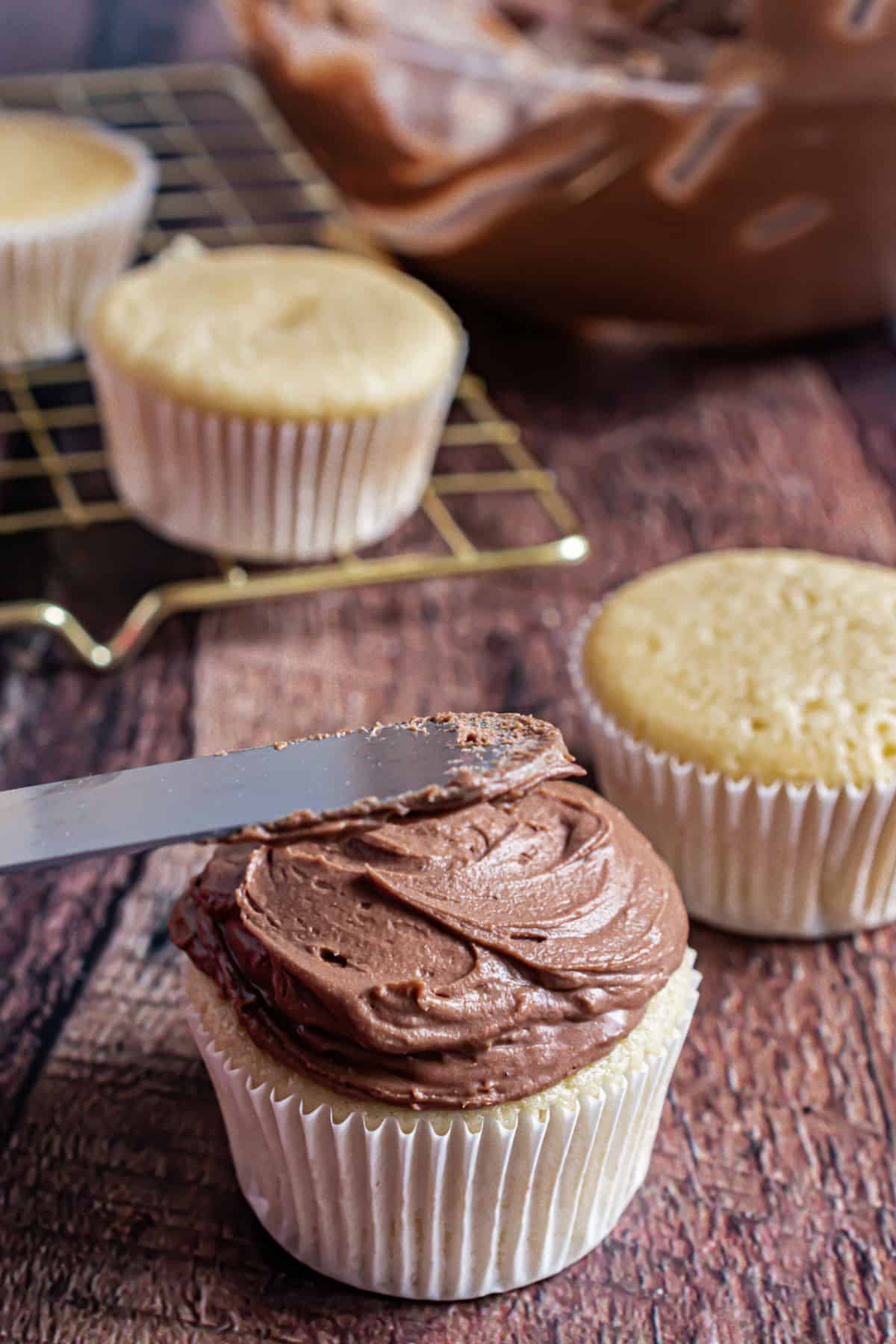 Tips and Tricks
Use electric beaters or a stand mixer. Incorporating the butter, powdered sugar, chocolate and sour cream is much easier with an electric mixer. You'll whip the frosting until smooth and combined.
Storing: Transfer the frosting to an airtight container in the fridge. Use within 5 days. If too cold to spread, allow to soften at room temperature before using, or beat again until spreadable.
For thicker frosting: The recipe as is creates a smooth and creamy frosting, that is too loose to pipe. However, if you beat in more powdered sugar, one spoonful at a time, until it reaches your desired consistency, you can fill a piping bag and use your favorite tip.
Serving. Spread this sweet frosting over layer cakes, cupcakes, or between two cookies! Delicious over our rich and fudgy brownies too!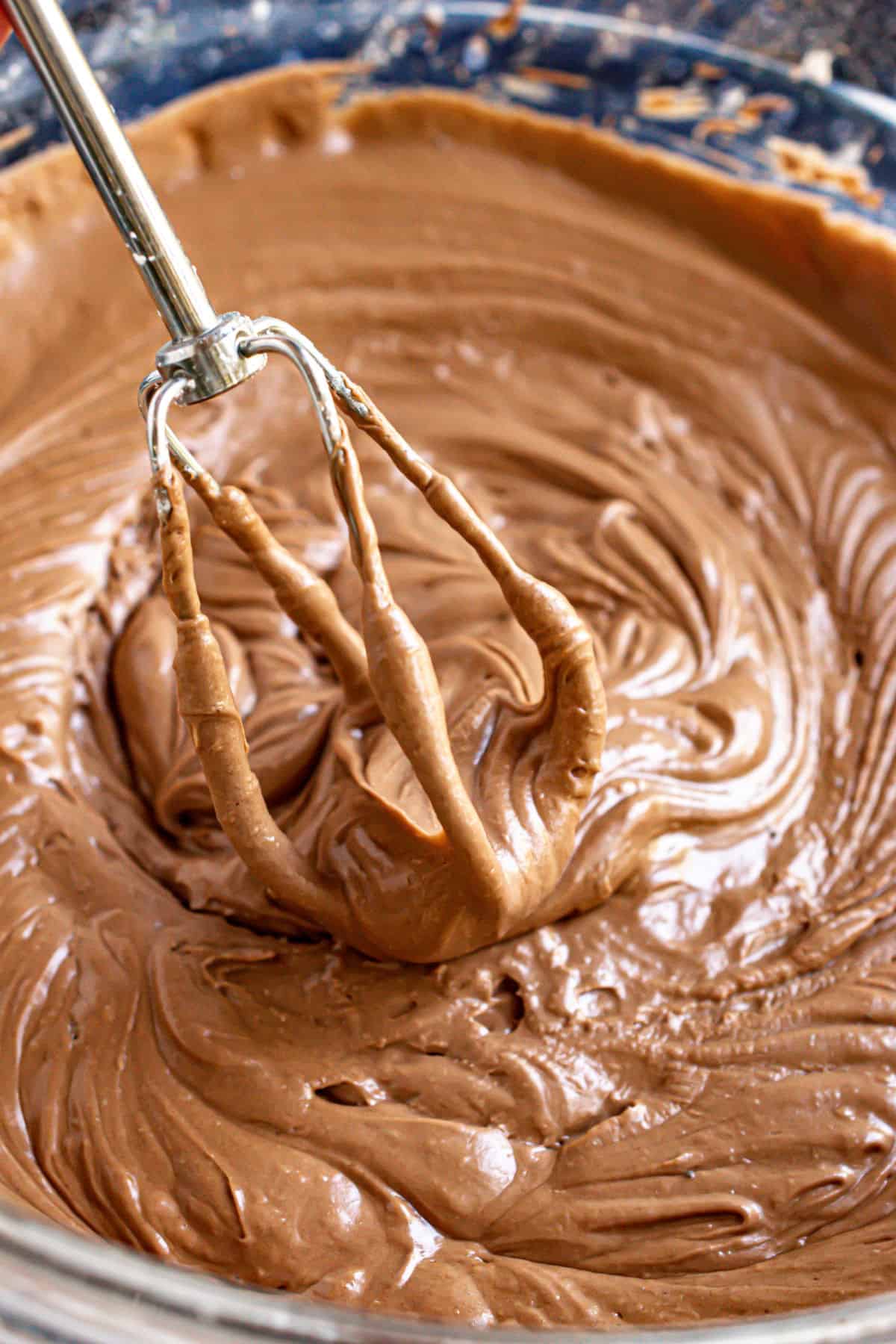 Recipe FAQs
Does this frosting taste like sour cream?
No, sour cream frosting doesn't taste like eating sour cream! It will give the frosting a hint of tang but you'll still taste sweet chocolate at the forefront.
Is this frosting fluffy?
This frosting is not as fluffy as a traditional buttercream, but it's not pourable like ganache. It's smooth, creamy and very spreadable!
How much frosting does this recipe make?
This Chocolate Sour Cream Frosting yields enough to ice 24 cupcakes, or a double layer cake. If you use this for a sheet cake, you will probably have some frosting leftover–unless you are VERY generous with your spreading!
Does Sour Cream Frosting need to be refrigerated?
Yes, sour cream frosting needs to be kept in the fridge if you're not eating it right away. Cakes frosted with sour cream icing should not be left out at room temperature for more than 2 hours. The dairy will begin to cause the frosting to spoil if left out for too long.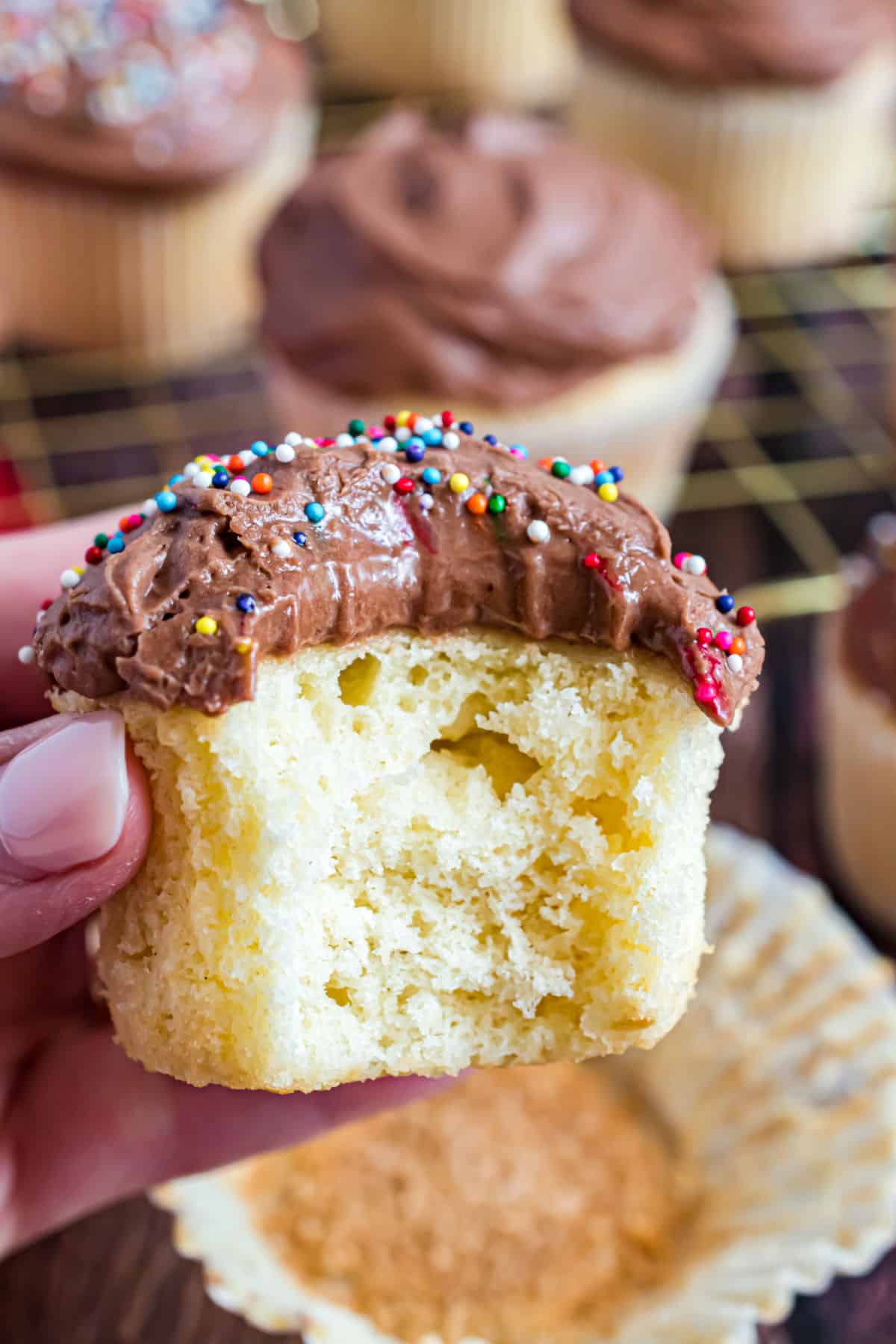 More Frosting Recipes
This Sour Cream Chocolate Frosting recipe adds unbelievable flavor and richness to any cake! Spread it over all your favorite treats to make them even more irresistibly delicious.