Red Velvet Cupcakes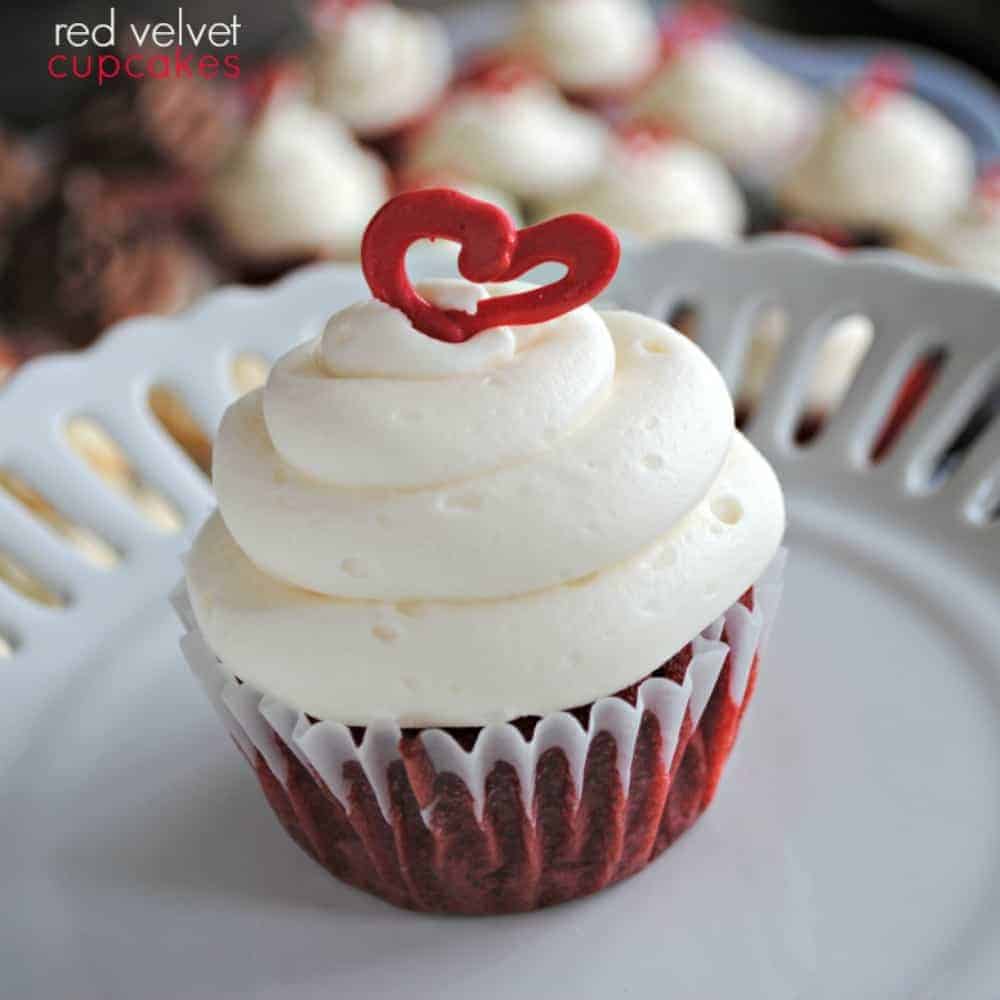 I have never been a lover of red velvet cake. I guess I didn't understand the love some of you feel about red velvet. However, having made them into cupcakes,  I am now smitten. If you can be smitten with a cupcake. I think eating 4 of them is love. Yes? Plus, they are red and perfect for 4th of July, Valentine's Day, and Christmas. So I knew I had to find a way to love this cake!
I had visions of making some marshmallow fondant and coloring it red and blue and then cutting out stars. But that didn't happen today. I was too busy eating cupcakes. And what's the point in going through all that trouble when these cupcakes are amazing without the fondant stars? Besides, there are only a couple cupcakes left at this point
Just kidding. Don't fret mom. I have plenty of cupcakes to bring this weekend. And caramel corn. And chocolate covered pretzels. And berry bark. Plenty I tell ya!
So go ahead. Take a bite. It looks yummy, right?
I took a bite for you too.
Red Velvet Cupcakes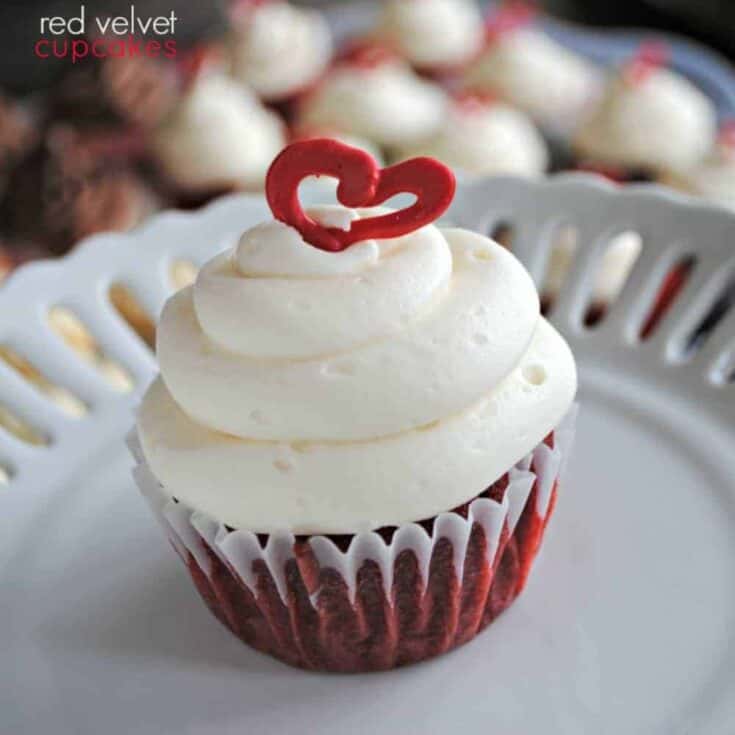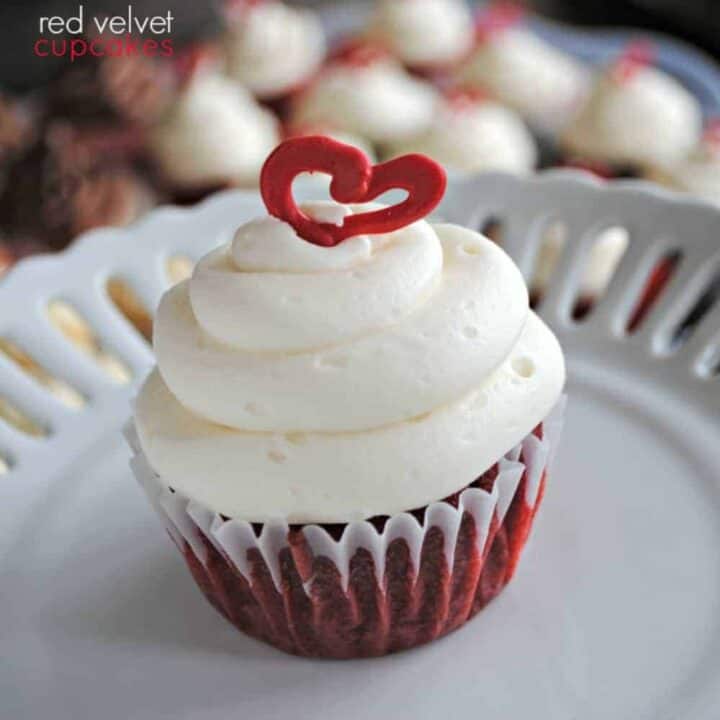 Ingredients
For the Cupcakes:
1 1/4 cup oil
1 1/4 cup buttermilk
2 eggs
1 tsp vanilla
1 tsp vinegar
1/2 tsp red gel food coloring
2 1/2 cup flour
1 1/2 cup sugar
1 tsp baking soda
1 tsp salt
2 Tbsp unsweetened cocoa powder
For the Frosting:
8 oz cream cheese, softened
1/4 cup butter, softened
1 tsp vanilla
5 1/2 cup powdered sugar
2 Tbsp milk
Instructions
For the cupcakes, sift dry ingredients. I don't usually follow that step in other recipes, but it's important in this one!
In mixer, blend oil, milk, eggs, vanilla, vinegar and food coloring until combined. Slowly add in dry ingredients.
Pour 2/3rd full into cupcake liners. Bake in a 350 degree oven for 18 minutes (or 10 minutes for mini muffin, or 30 minutes for two-9inch cakes).
For the frosting, beat butter and cream cheese until fluffy. Add in remaining ingredients and beat until creamy and desired consistency. Add in more milk if needed.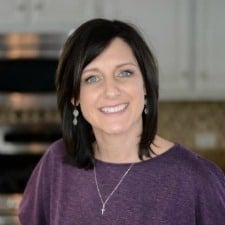 Aimee is a dessert lover (specifically rice krispie treats), workout enthusiast, self-taught foodie, and recipe creator. Her recipes have been featured in over 15 magazines, and her passion is to share her love of cooking with the everyday home cook! Learn more about Aimee.