Coffee lovers rejoice! Tiramisu Cupcakes bring a touch of elegance to your dessert table. A fluffy vanilla cupcake with rich espresso filling is the best afternoon pick-me-up or after dinner treat you can imagine.
If you love today's crowd pleasing treat, try our Tres Leches Cake next! Or give our homemade churros a try.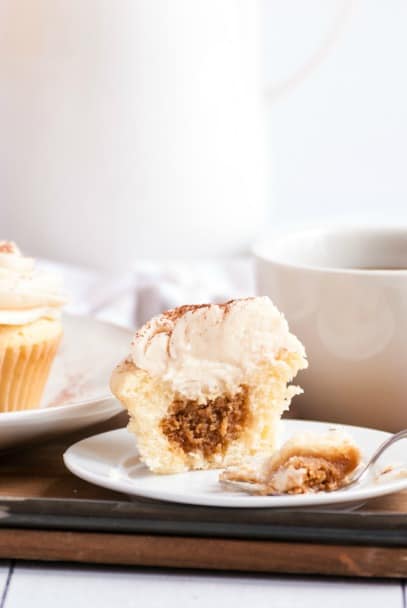 Why this Cupcake is Best
It's going to be hard for me to do justice to the cupcake recipe I'm sharing today. These are like miniature tiramisus but so much easier to make than the typical tiramisu dessert.
I used to think of tiramisu as a restaurant dessert. Nine times out of ten, if I try a delicious cake or cookie at a restaurant or bakery, I start planning for ways I can make that same dish at home.
(My enjoyment of Starbucks pastries inspired copy cat Cranberry Bliss Bars and Pumpkin Scones, for example.)
But tiramisu–ladyfinger cookies soaked in coffee then layered with mascarpone cheese and dusted with a bit of chocolate–always seemed too fussy to make at home.
I saved it for dinners out at nice restaurants and satisfied my Tiramisu needs at home by making Tiramisu Cheesecake Trifle.
But that coffee + mascarpone flavor profile is hard to resist! I'm happy to have discovered these Tiramisu Cupcakes and can't wait to share them with you.
These cupcakes are just like single serving tiramisus and surprisingly easy to make!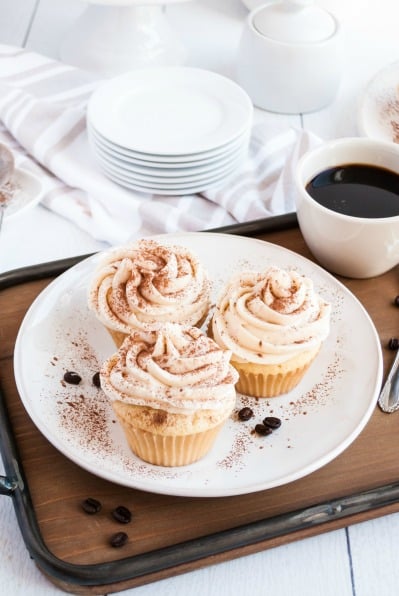 Mascarpone Cheese
The frosting is what really makes this cupcake recipe a knock-out. Made with real mascarpone cream and Kahlua, this buttery frosting turns a good cupcake into something extraordinary.
I tasted a little bit of the frosting as I was decorating the cupcakes.
Oh my word. It took a LOT of self control not to just sit right down and eat the rest of the frosting straight from the bowl.
But if you have the self-control, the finished cupcakes are well worth it! A sweet coffee mixture made with espresso powder and coffee liqueur is waiting for you in the middle of each cupcake. Every bite of fluffy vanilla cupcake is full of sweet coffee and creamy frosting.
Heaven.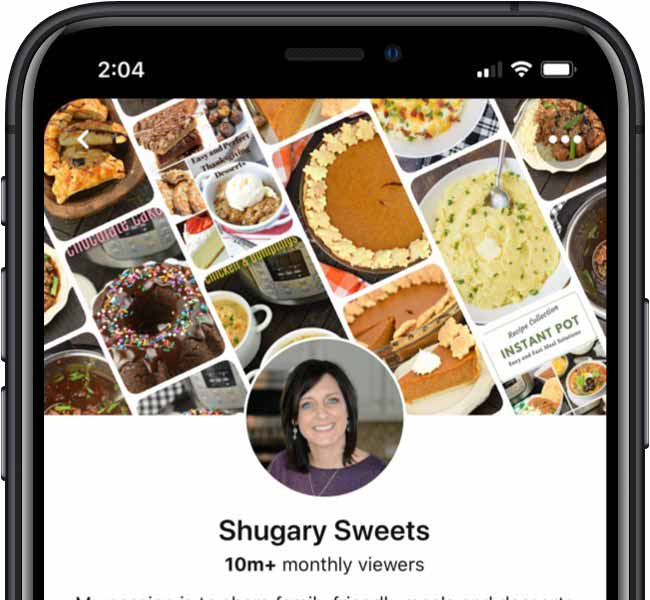 Tiramisu Cupcake Recipe
These cupcakes involve three elements:
Cupcakes
Coffee filling
Mascarpone cheese frosting
Don't let the number of steps intimidate you. These cupcakes are easy enough for anyone to make!
Ingredients at a glance; scroll down for full recipe and amounts]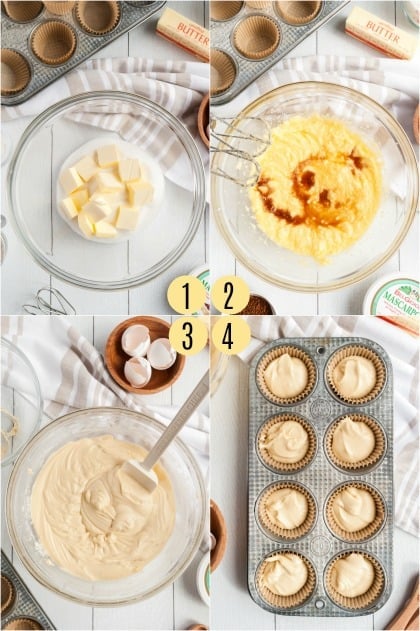 To make the cupcakes
You'll need. . .
sugar
unsalted butter
eggs
flour
baking powder and salt
whole milk
Before making the cupcakes, bring all ingredients to room temperature. I take the milk, eggs and butter out of the fridge about 30 minutes before baking.
In a mixing bowl, beat the butter and sugar until well blended. Beat in the eggs, one at a time. Add the vanilla and beat to combine. In a separate mixing bowl, whisk together the flour, baking powder, and salt.
Add the flour mixture to the butter mixture, alternating with the milk. Beat on medium speed, scraping down the sides of the bowl as needed.
Spoon the batter evenly into prepared cupcake tins lined with cupcake liners. Bake for 20 to 25 minutes (at 350 F), or until the cupcakes spring back when lightly touched.
Remove the cupcakes from the oven and cool in the pan for 5-10 minutes. Take the cupcakes from the pan and place them on a cooling rack to finish cooling completely.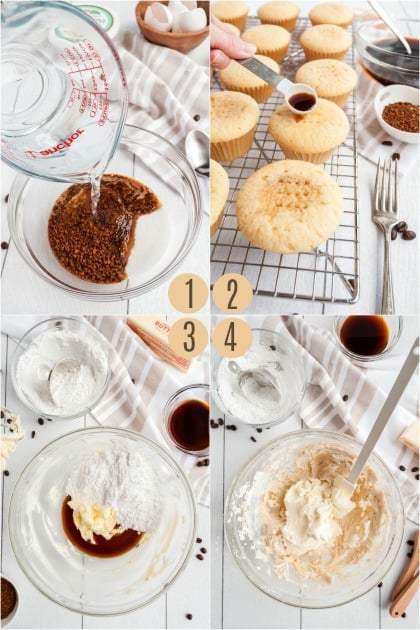 To make the Espresso Mixture
You'll need . . .
Kahlua (or other coffee liqueur, optional)
Espresso powder
Sugar
Hot Water
Make the espresso filling by mix the espresso powder, Kahlua, and sugar into the hot water. Set aside.
Once the cupcakes have cooled completely, using a fork, poke the tops of each cupcake a couple of times and add about 2 teaspoons of Espresso Mixture over each cupcake. Allow it to soak in.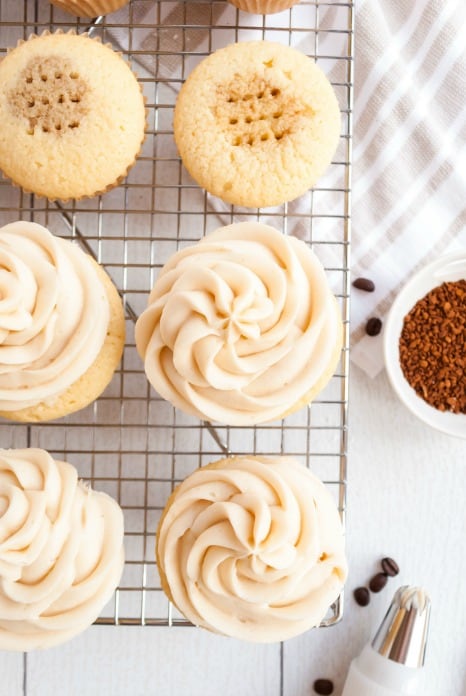 For the Frosting:
My favorite part! You'll need:
Butter
Powdered Sugar
Mascarpone Cheese
Espresso
Kahlua (optional)
To make the frosting, add butter to a large bowl and beat for about 2-3 minute until creamy. Add the powdered sugar and 2 tablespoons of espresso (and Kalua if using) and beat until smooth.
Gently fold in the mascarpone cheese.
PRO TIP: No mascarone cheese? Use cream cheese instead!
If the mixture is too thin, add one more cup of powdered sugar and beat with the mixer on low speed, mix just until smooth. Don't over mix the mascarpone cheese or it could become too thin.
Pipe the frosting onto the Tiramisu cupcakes.
To give these more of a tiramisu like appearance, top the finished cupcakes with some cocoa powder and coffee granules. While not strictly necessary, everyone loves a little cocoa flavor and it makes them extra pretty!
Note: The Kahlua is strictly optional in this recipe. While I love the added flavor and richness it lends the cupcakes, they still taste wonderful if you leave out the liqueur! You get plenty of coffee flavor thanks to the espresso in both the frosting and the cupcake filling.
Tiramisu Cupcakes are the perfect dessert to bring to a bake sale or your next dinner party!
Can't get enough coffee? Serve these with a little cup of espresso or coffee and pretend you're sitting in a corner cafe in Italy. A girl can dream, right?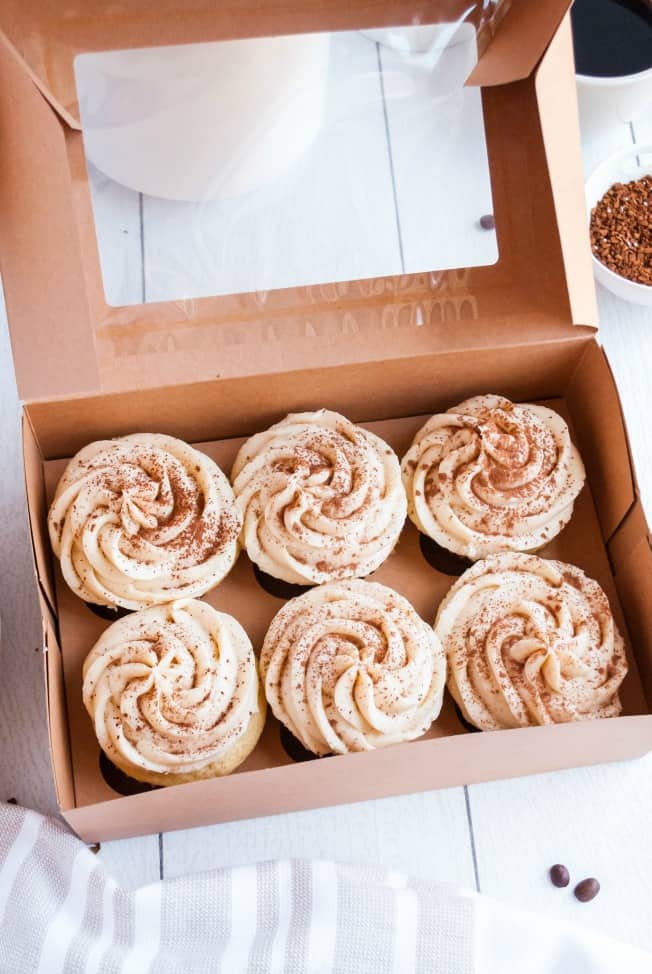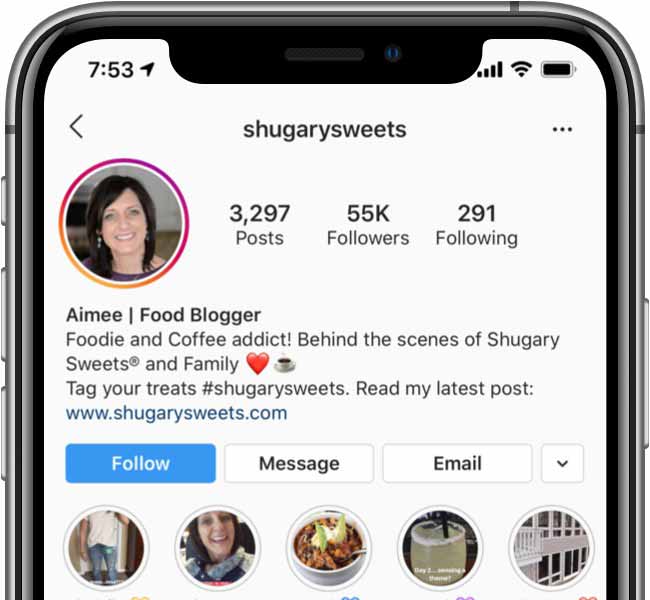 Coffee lovers rejoice! Tiramisu Cupcakes bring a touch of elegance to your dessert table. A fluffy vanilla cupcake with rich espresso filling is the best afternoon pick-me-up or after dinner treat you can imagine.