You're going to LOVE these Watergate Cupcakes! Extremely nutty and moist thanks to pistachio pudding and pecans. Topped with a sweet, light whipped frosting, which is perfect for summer!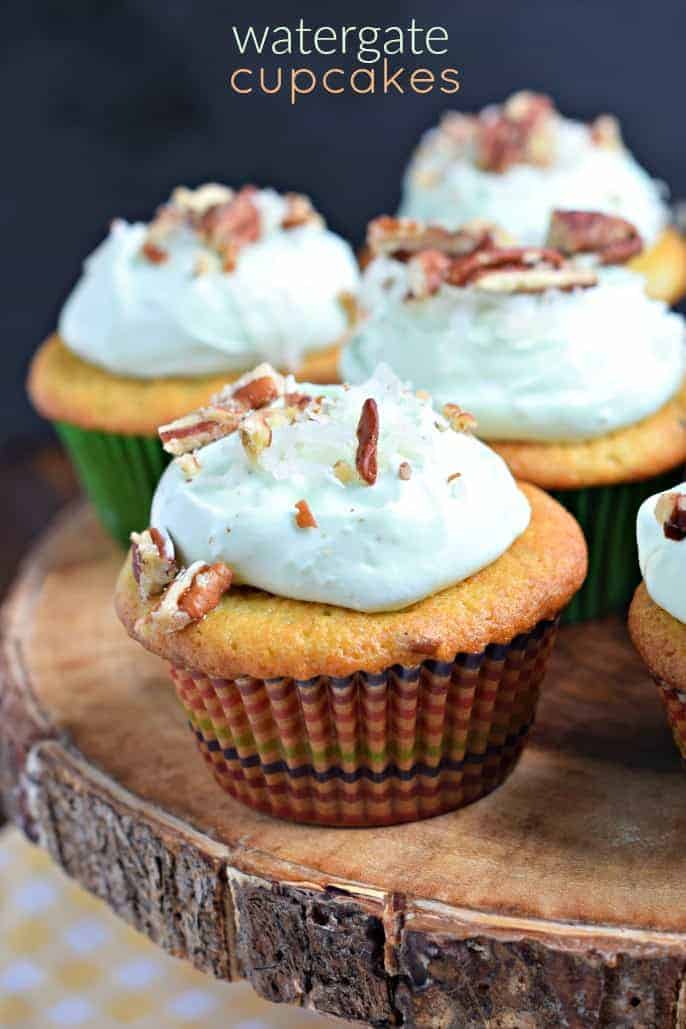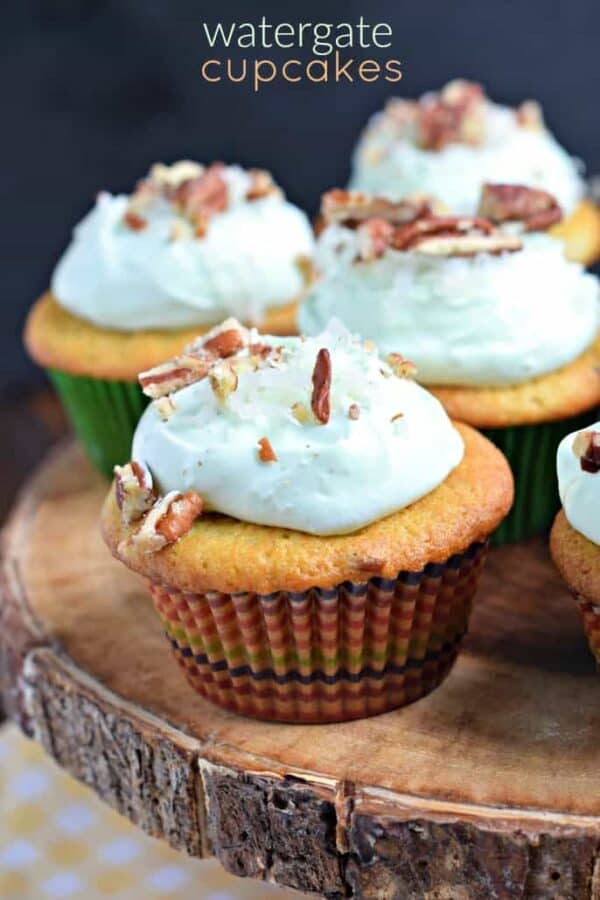 Why this Recipe Works
I have a confession. I had to give away half these Watergate Cupcakes to a friend because I had zero willpower when it came to these gorgeous treats.
While I normally love a rich, fudgy, chocolate cupcake topped with a chocolate buttercream frosting, these Watergate Cupcakes are the exact opposite. Which makes them irresistible.
The soft pistachio pecan cupcake has the perfect crumb texture.
And then I frosted these with a pistachio pudding and Cool Whip frosting, with MORE pecans and a sprinkle of coconut. Seriously, even my coconut hating kids loved these!