Chocolate Chip Cookie Dough Cupcakes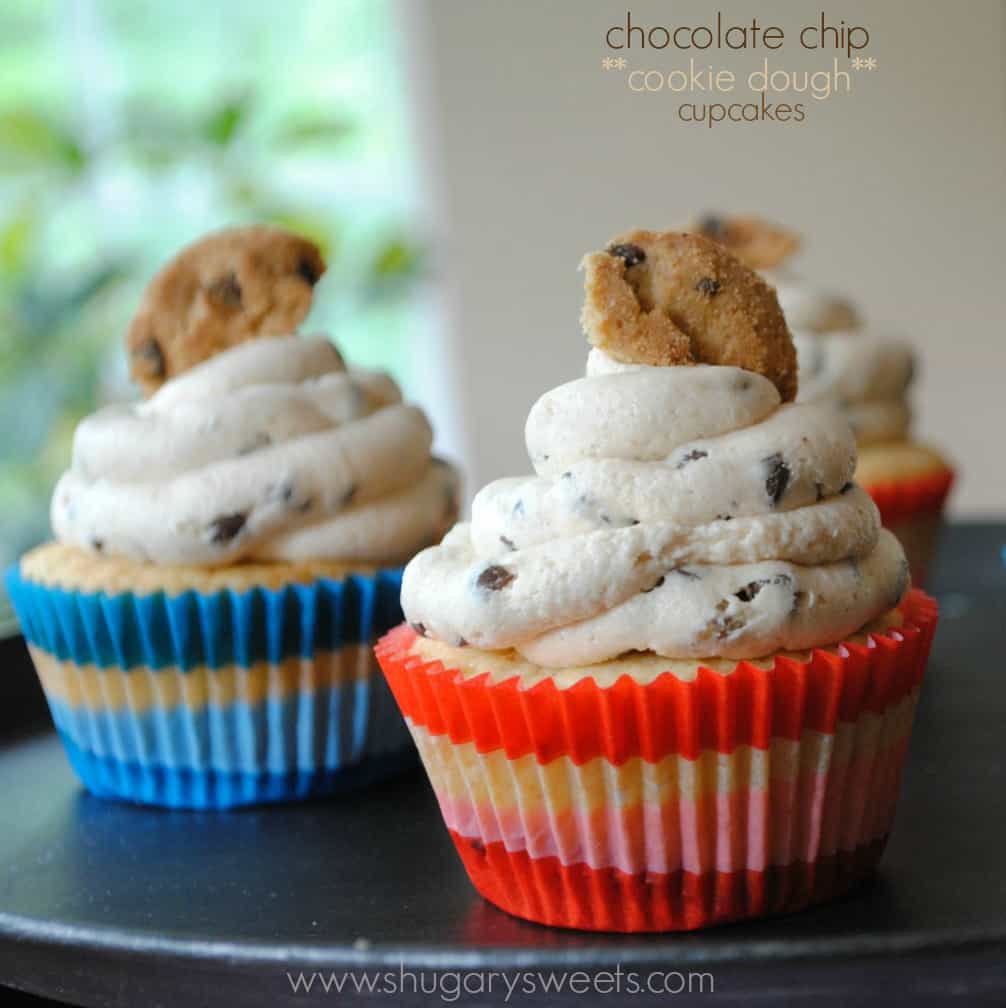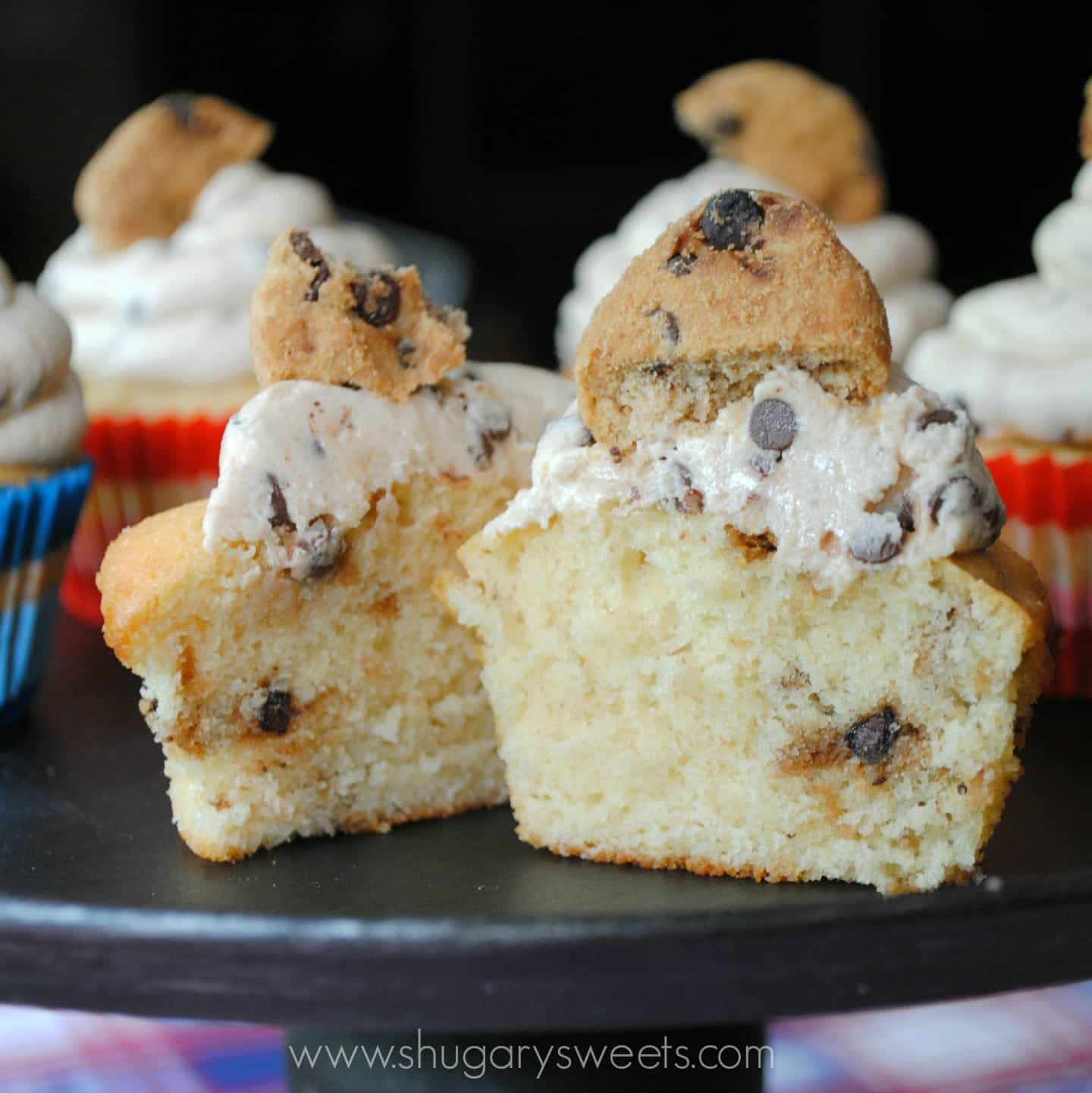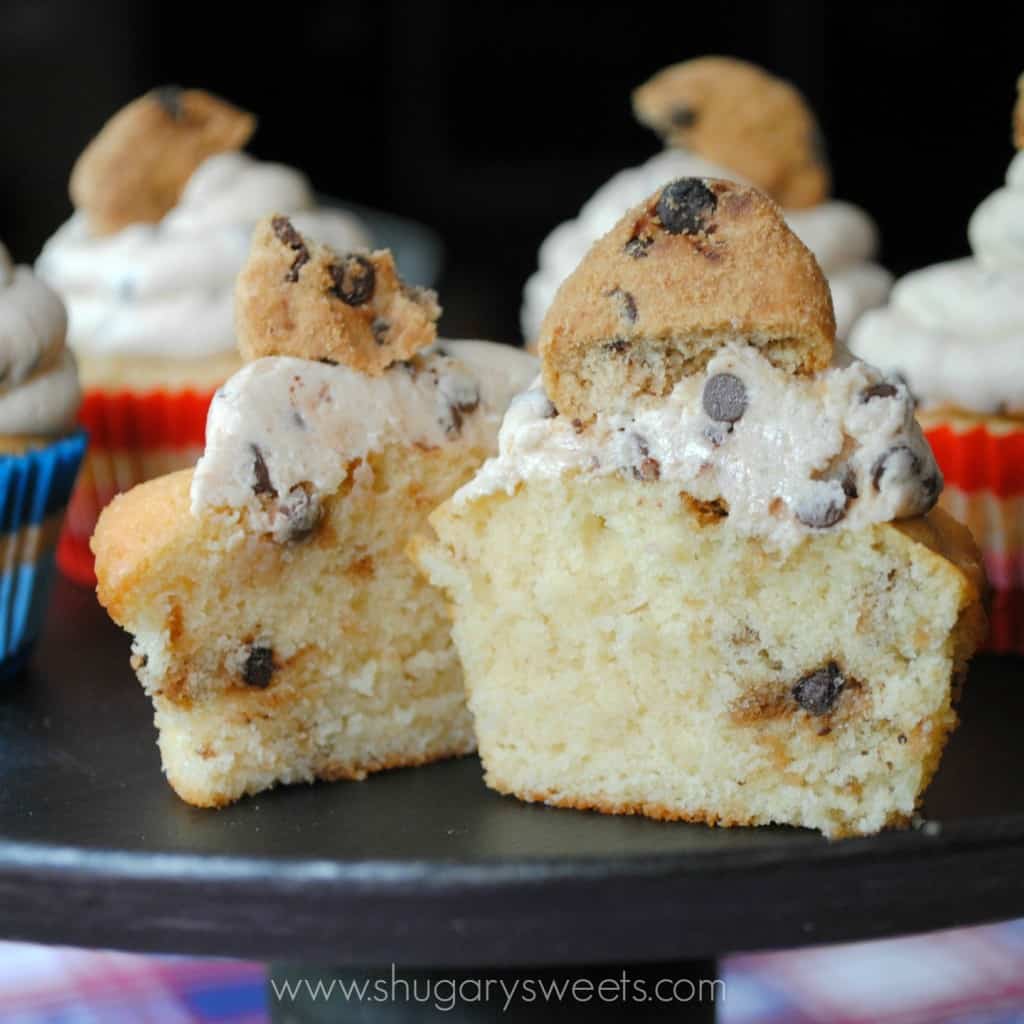 Yield: 24-30 cupcakes
Chocolate Chip Cookie Dough Cupcakes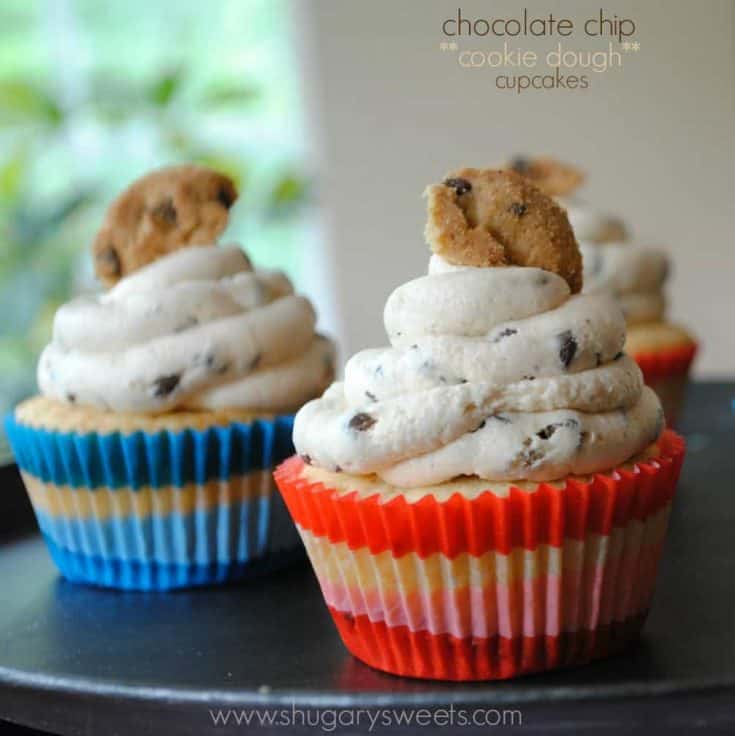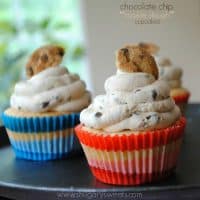 Ingredients
For the Cupcakes:
1 cup butter, softened
2 cup sugar
4 eggs
1 tsp vanilla extract
1 cup evaporated milk
2 1/2 cup flour, sifted
1 1/2 tsp baking powder
1/2 tsp kosher salt
1/2 tsp baking soda
15 Chips Ahoy original cookies, chopped
For the Frosting:
1 cup butter, softened
3/4 cup brown sugar
1/4 tsp kosher salt
4 cup powdered sugar
2 tsp vanilla extract
2-3 Tbsp evaporated milk
1 cup mini chocolate chips
14-15 mini Chips Ahoy cookies (for garnish), broken in half
Instructions
For the cupcakes, preheat oven to 350 degrees.
Beat butter with sugar until smooth and fluffy (about 3 minutes). Add in eggs, one at a time, beating after each addition until fully combined. Beat in vanilla extract.
In small bowl, sift the flour, baking powder, salt and baking soda together (very important). Add flour mixture, alternating with evaporated milk, in about 3 additions.
Do not overbeat. Fold in chopped cookies. Fill cupcake liners about 3/4 full and bake 20-25 minutes. Allow to cool 15 minutes in pan, remove and cool completely on wire rack.
For the frosting, beat butter, brown sugar and salt for about 3 minutes until fully combined. Beat in powdered sugar, vanilla and milk. Continue to beat for about 3-5 minutes until fluffy. Add chocolate chips. Pipe onto cooled cupcakes and garnish with half of a mini chips ahoy cookie. Enjoy!