Chocolate Chip Cookie Dough Cupcakes with cookie dough frosting are a delightful spin on traditional chocolate chip cupcakes. Perfect for any cupcake or cookie dough lover in your life!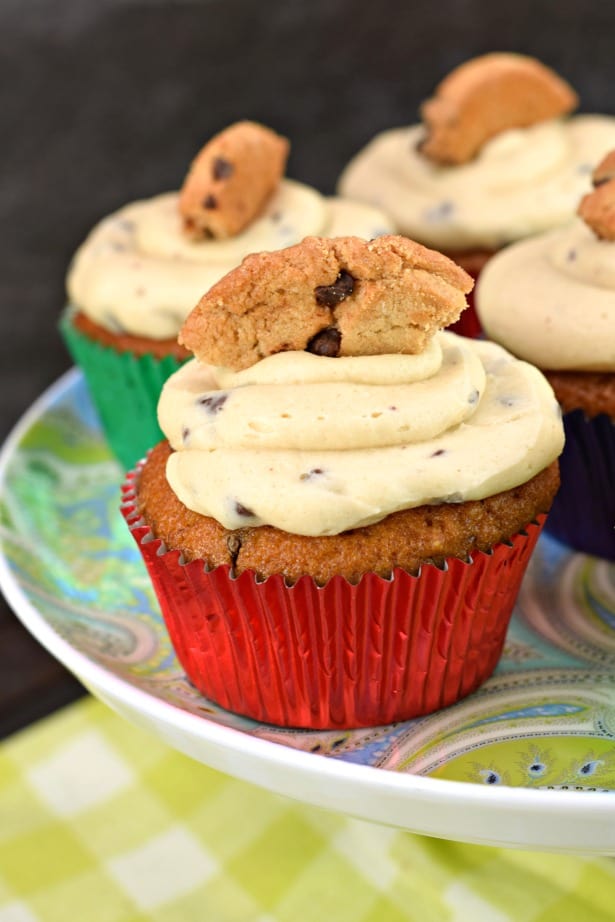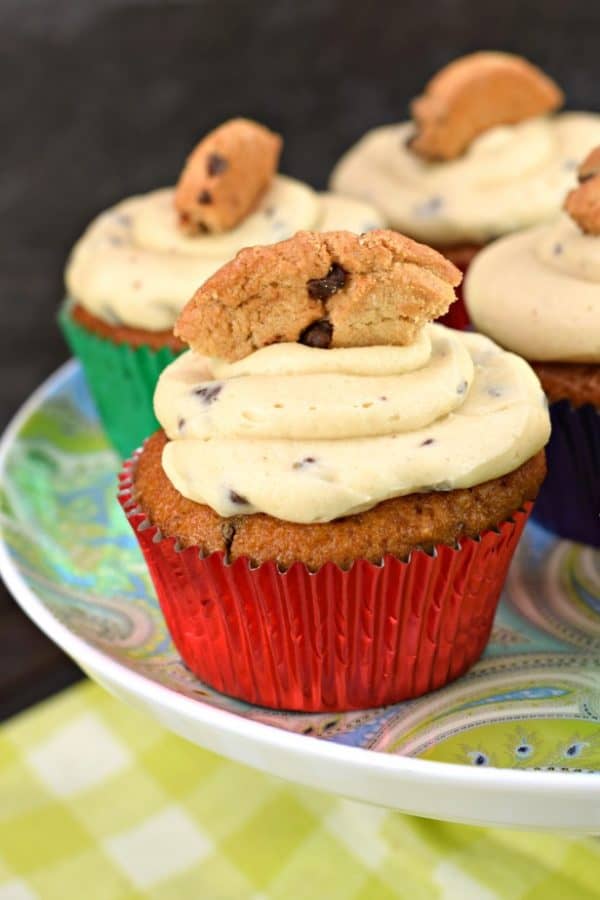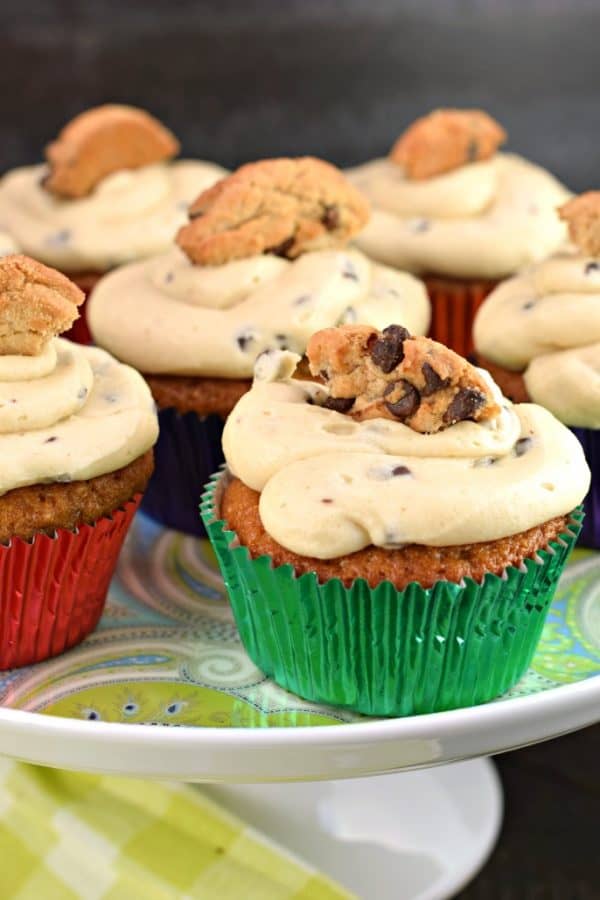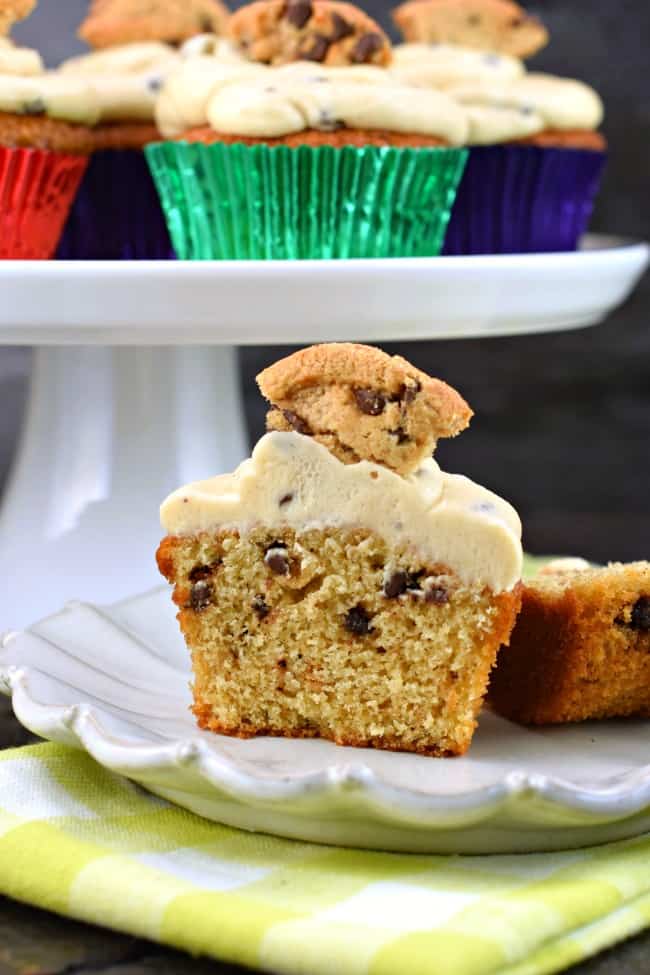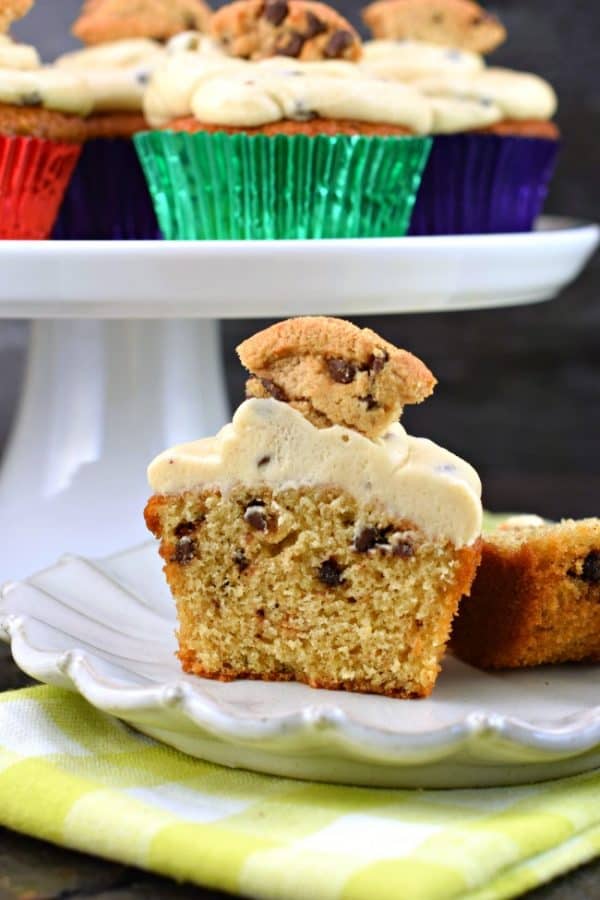 Tips and Tricks
Don't completely crush the cookies into crumbs for the cupcakes. You want there to be small cookie chunks.
Skip the cookies altogether in the cupcakes and just use chocolate chips if you don't want that crunchy texture.
While normally you can skip the "sifting" of the flour, today's recipe is very important to do that step. It keeps the cupcake light and fluffy!
Beat the cookie dough frosting ingredients together well for a creamy texture and delicious taste. The longer you beat it, the fluffier it gets!