Chocolate Chip Cookie Dough Truffles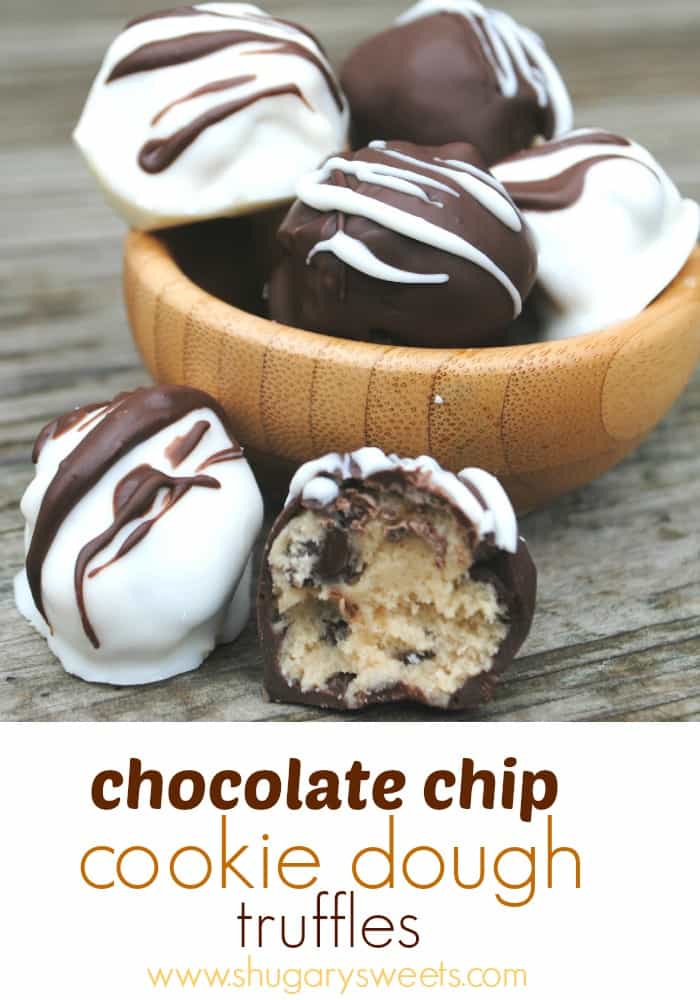 Oh heaven. I hope these are in heaven. Or maybe that's why it's called heaven on earth. My husband LOVES chocolate chip cookies, so I knew when I made these it would be a hit. I was right. They are a hit. So much so, that there are only a couple left, and it made a whole baking sheet full! I may have eaten one. Or two. Or more.
These are beautiful, and perfect in every way. Soft cookie dough on the inside, crunchy chocolate coating. Not much else to say or do, except give you the recipe!
Chocolate Chip Cookie Dough Truffles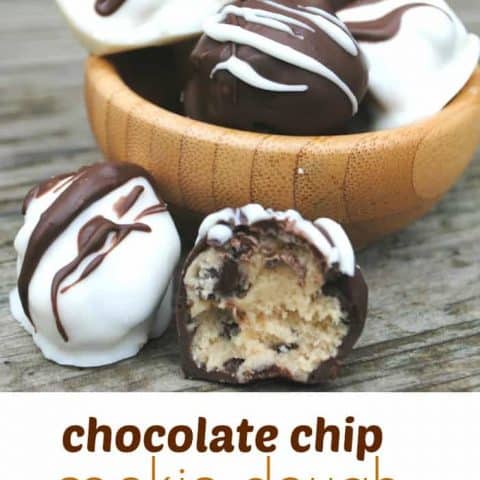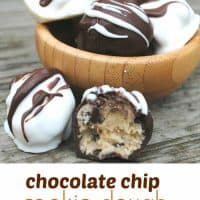 Ingredients
4 oz cream cheese, softened
1/2 cup butter, softened
3/4 cup brown sugar
1 tsp vanilla extract
1 cup flour
1/4 tsp kosher salt
1 cup semi-sweet chocolate morsels
12 oz chocolate coating, melted (you can also use vanilla coating, to dip or drizzle)
Instructions
Beat cream cheese and butter until creamy. Add sugar and vanilla. Beat in flour and salt. Fold in chocolate morsels.
Scoop (about 1-2 Tbsp) onto a parchment lined baking sheet. Freeze for about 2 hours (or overnight).
Once frozen, use hands to soften a little into a nicely shaped ball. Using a toothpick, dip into melted chocolate coating and return to parchment. Drizzle with melted vanilla bark. Refrigerate and enjoy.