Classic candy from Ohio. Peanut Butter Buckeyes. Soft peanut butter filling dipped in chocolate! Be sure to make a batch of peanut butter balls for your next party!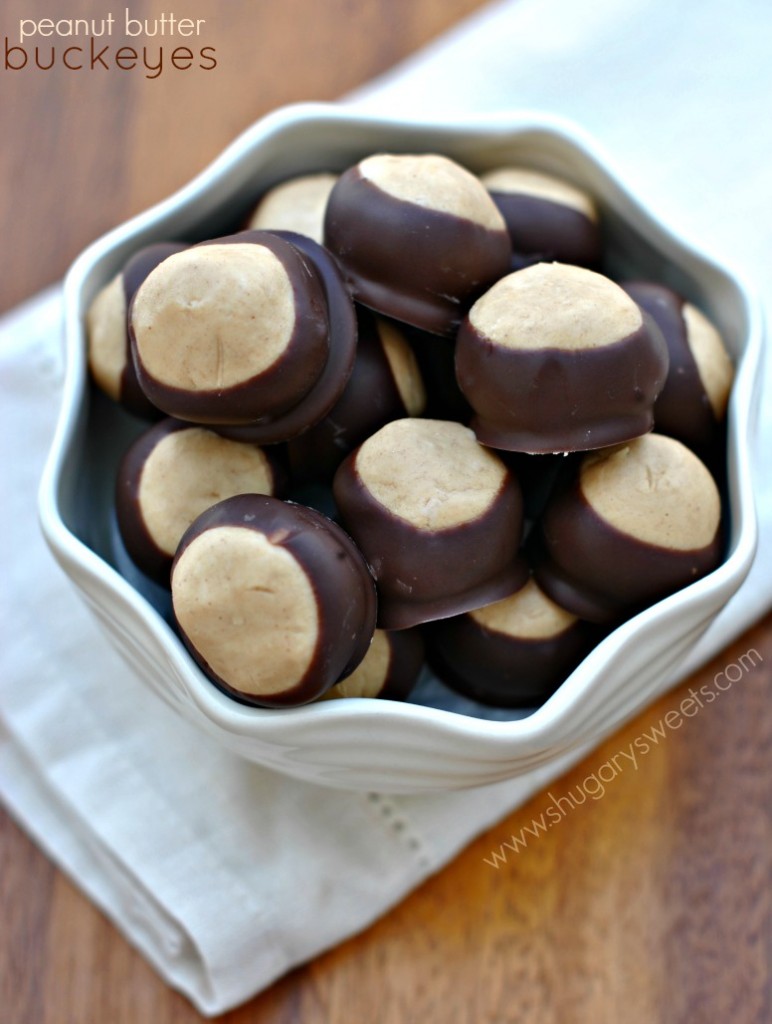 Why this Recipe Works
Most Ohioans will leave the toothpick marks in the buckeye. I don't know if that's a trademark or laziness. But it offends me, haha!
So after my buckeyes have been dipped in chocolate and all set, I pinch the toothpick mark closed. Is that wrong? Am I offending any traditional Ohio buckeye rule?
Anyway, these buckeyes are soft and tender in the middle peanut butter layer, and the crunch of the chocolate coating? Oh my!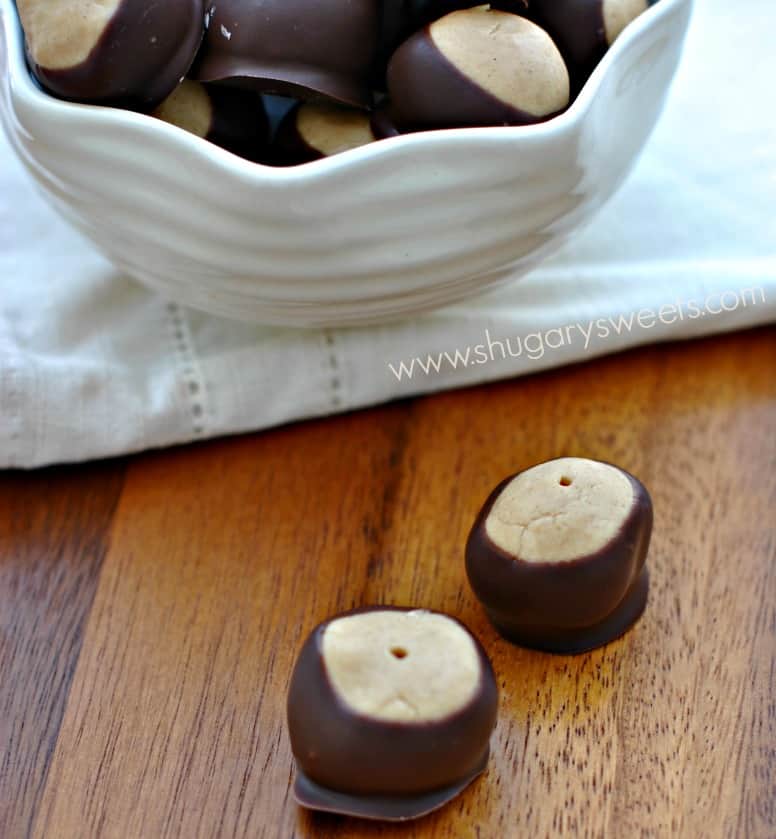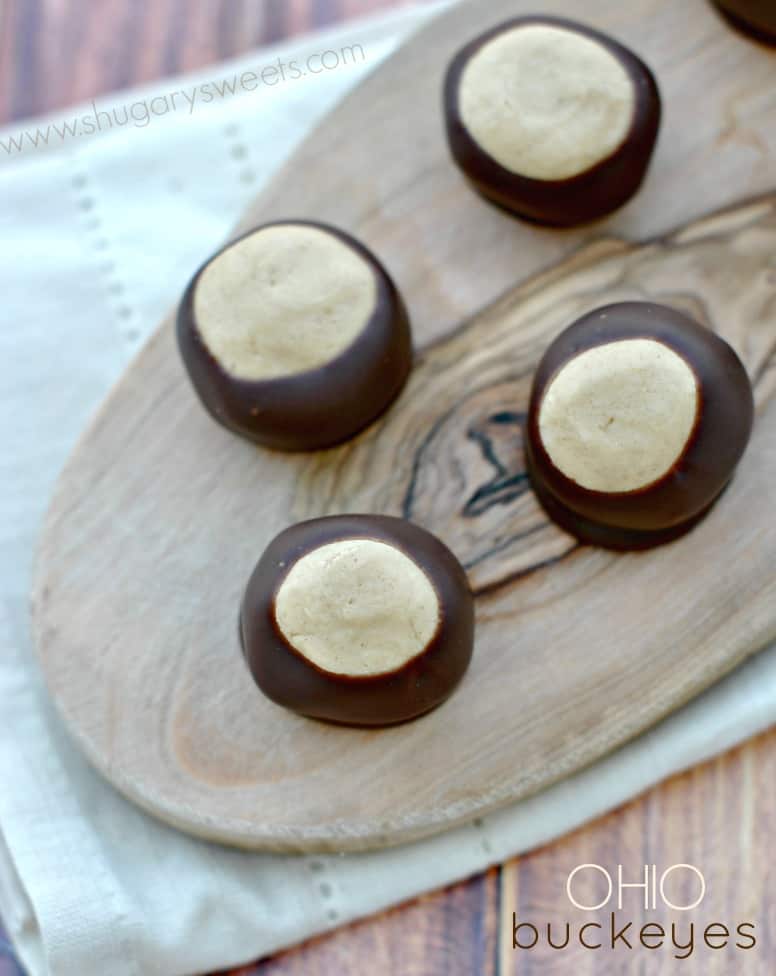 Can you freeze Peanut Butter Balls?
Yes you can!
After the chocolate has hardened, slide the peanut butter balls into a ziploc freezer bag or airtight container, in a single layer. Freeze for up to one month.
This is perfect if you want to make them ahead of time for the holidays.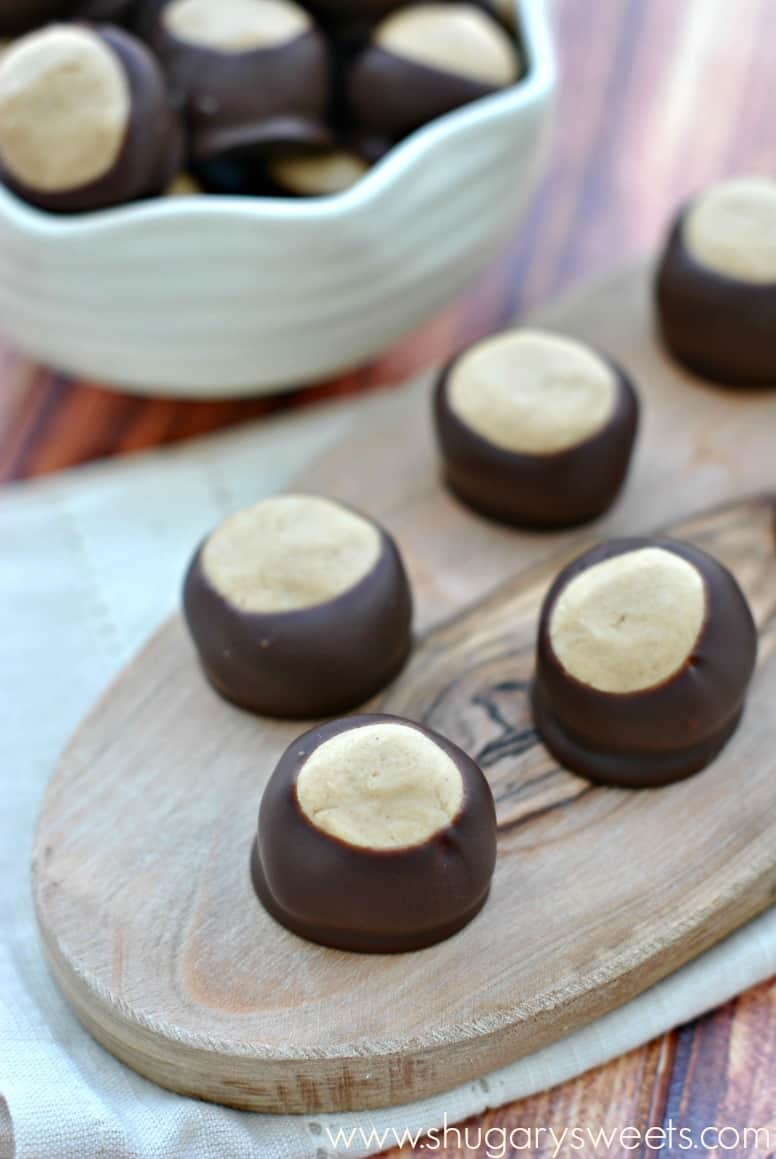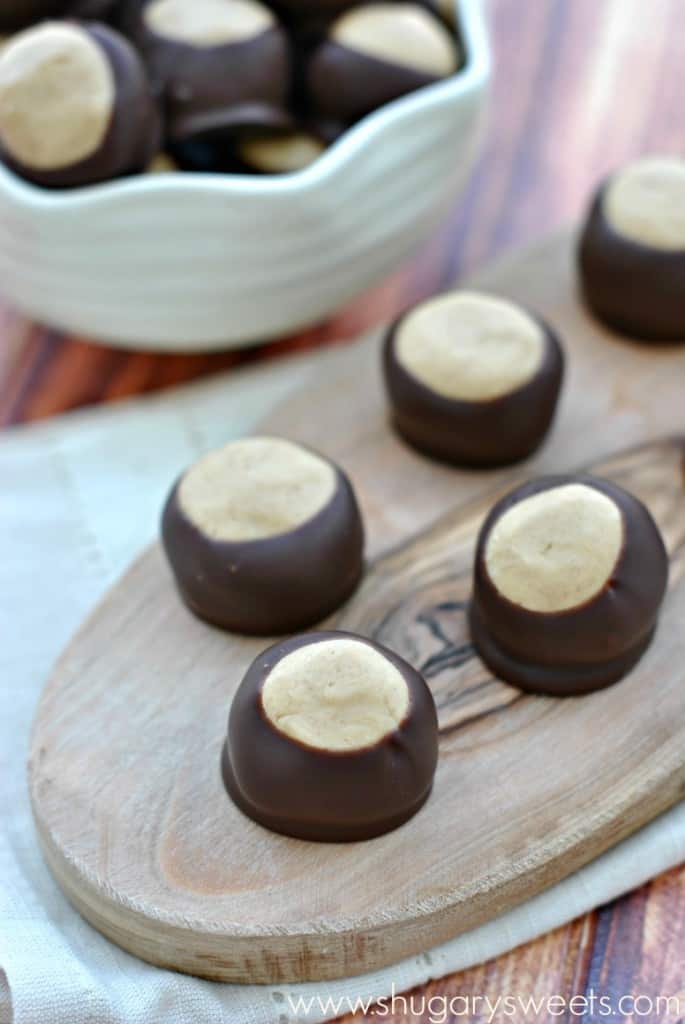 Peanut Butter Balls (Buckeyes) are a holiday treat that is easy to make. No bake dessert that even the kids can help you create!