This easy, no bake recipe is the answer to your Chocolate and Peanut Butter craving! Buckeye Bars are decadent bites of candy that melt in your mouth!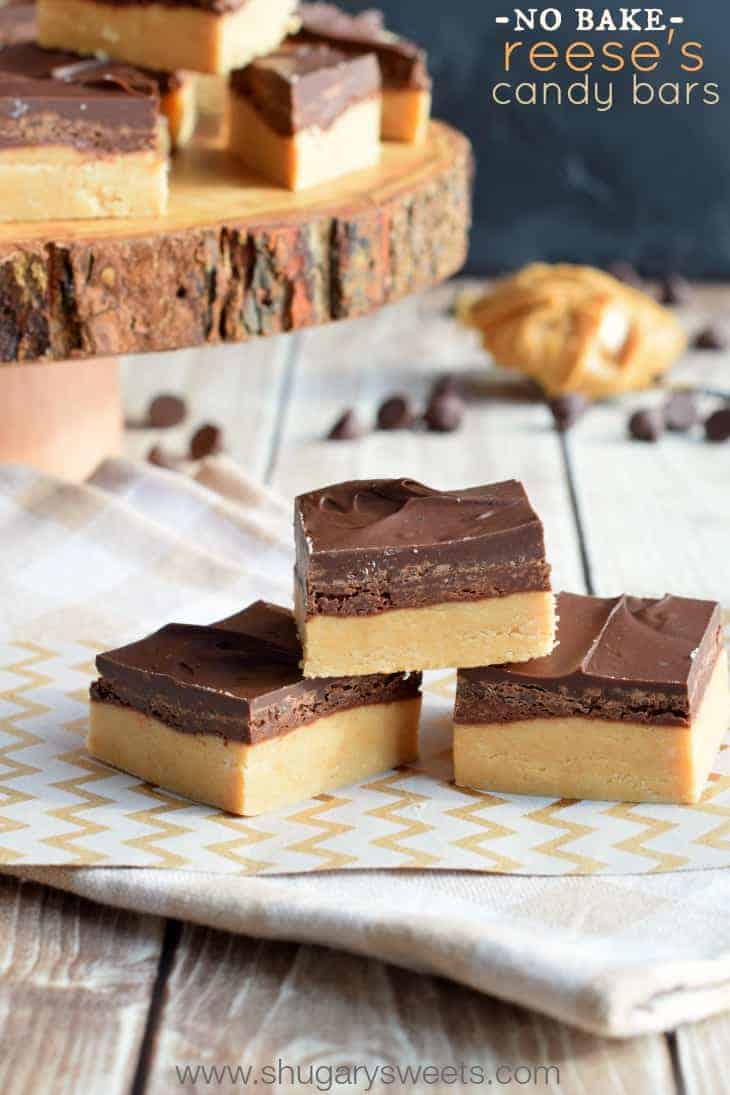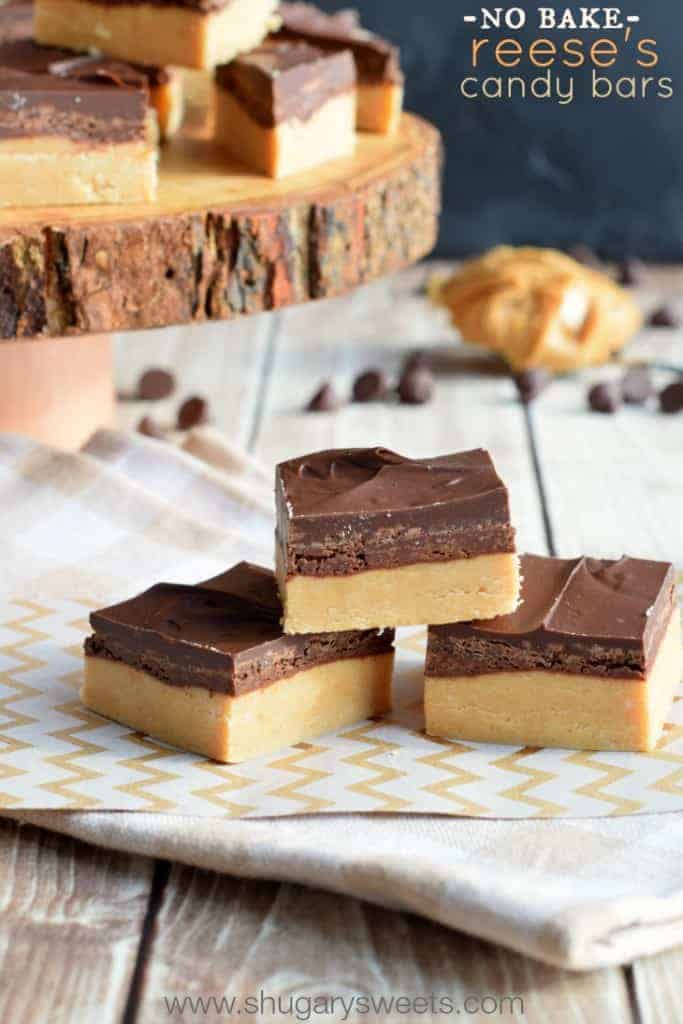 Click HERE to save recipe to pinterest
If you are a true lover of Chocolate and Peanut Butter then this recipe is made for you!
When it comes to eating candy, raise your hand if you tend to choose one with chocolate?
I have a few in my family who go for the Reese's, Kit Kats, Rolos, and Heath bars. Every time.
Me and my hubby though, we prefer the chewy fruity…Swedish Fish, Starburst, and my personal favorite: Skittles.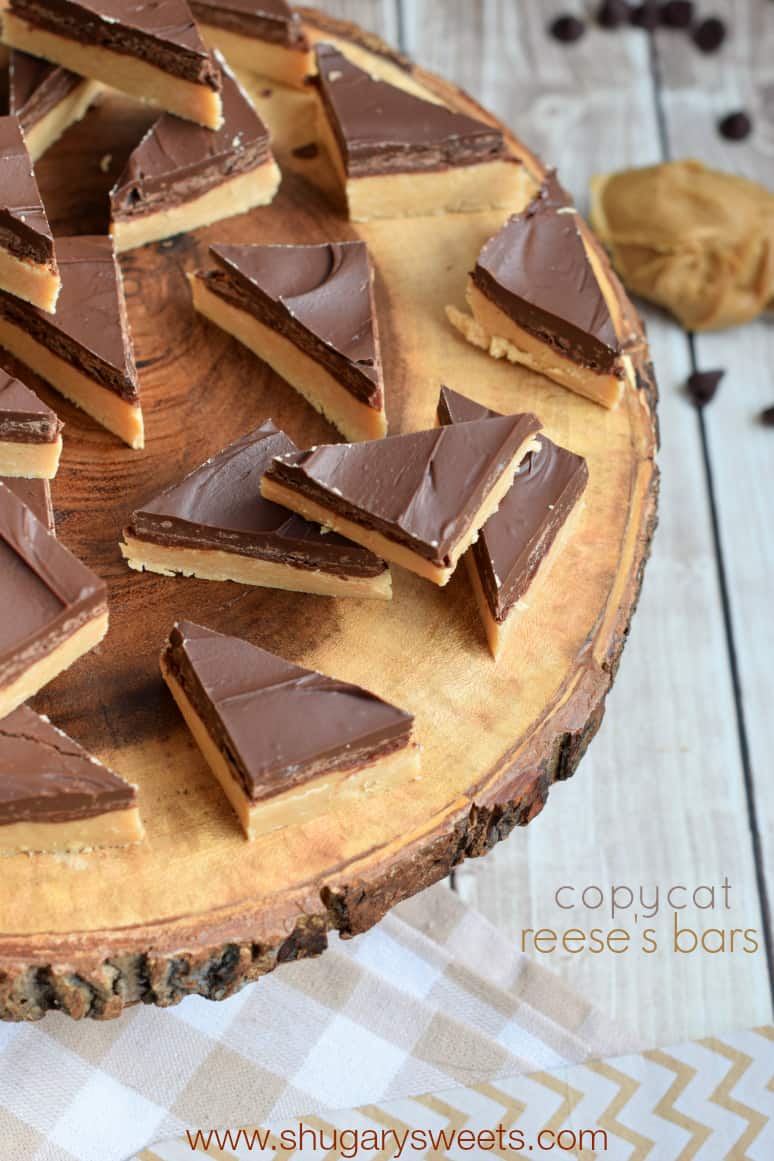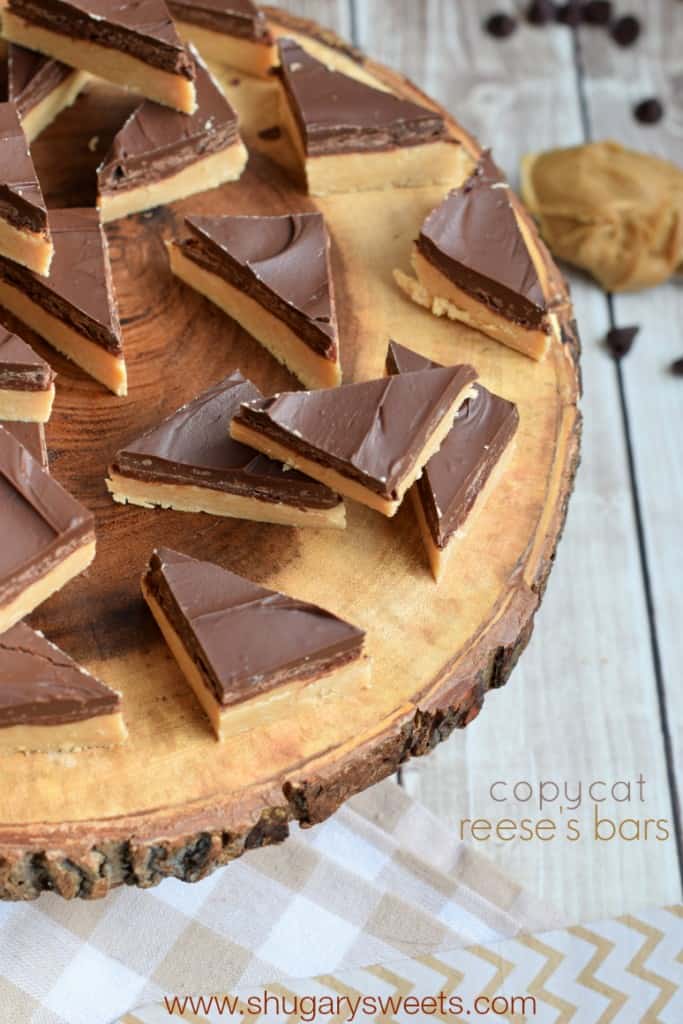 But, back to the recipe! This past holiday I made a couple batches of our favorite recipe: Buckeyes. If you haven't had one, you really should try them.
Remember I said I made several batches? Well, after dipping the umpteenth buckeye in chocolate, it made me wonder if they could be made into bars instead. I mean really, how easy would that be, right?
After my first attempt, I knew I had the peanut butter layer nailed, but I had too thin a layer of chocolate on top (if you follow me on Instagram you would have seen this photo!) Instead of just adding more chocolate, I made a whole extra batch with a thicker layer of chocolate.
They were perfect. I decided to call them "Buckeye Bars." But, after my oldest took one, he said they tasted like a Reese's. SCORE!!!
How to make Buckeye Bars
You can call them Reese's, or Buckeye Bars, but just promise you make a batch. I've seen other recipes that use graham crackers crushed into the bar, and while I'm sure that is delicious, this recipe has no crumbs. It's melt in your mouth peanut butter, sugar, and butter!
I used Ghirardelli semi-sweet chocolate bars for the top layer. The chocolate melts so smooth, and tastes amazing.
If you don't want your chocolate to "crack" when cutting your bars, don't refrigerate these bars. And cut them as soon as the chocolate sets (about 30 minutes room temperature). I originally cut them into squares, but in an attempt to portion control and make them smaller, I cut each square into a triangle. So fun!
If you're looking for more peanut butter treats…have you made these Buckeye Brownies yet? They are calling my name!
You could also give these easy, no bake Peanut Butter Smores Bars a try! Ready in 15 minutes, and only 4 ingredients!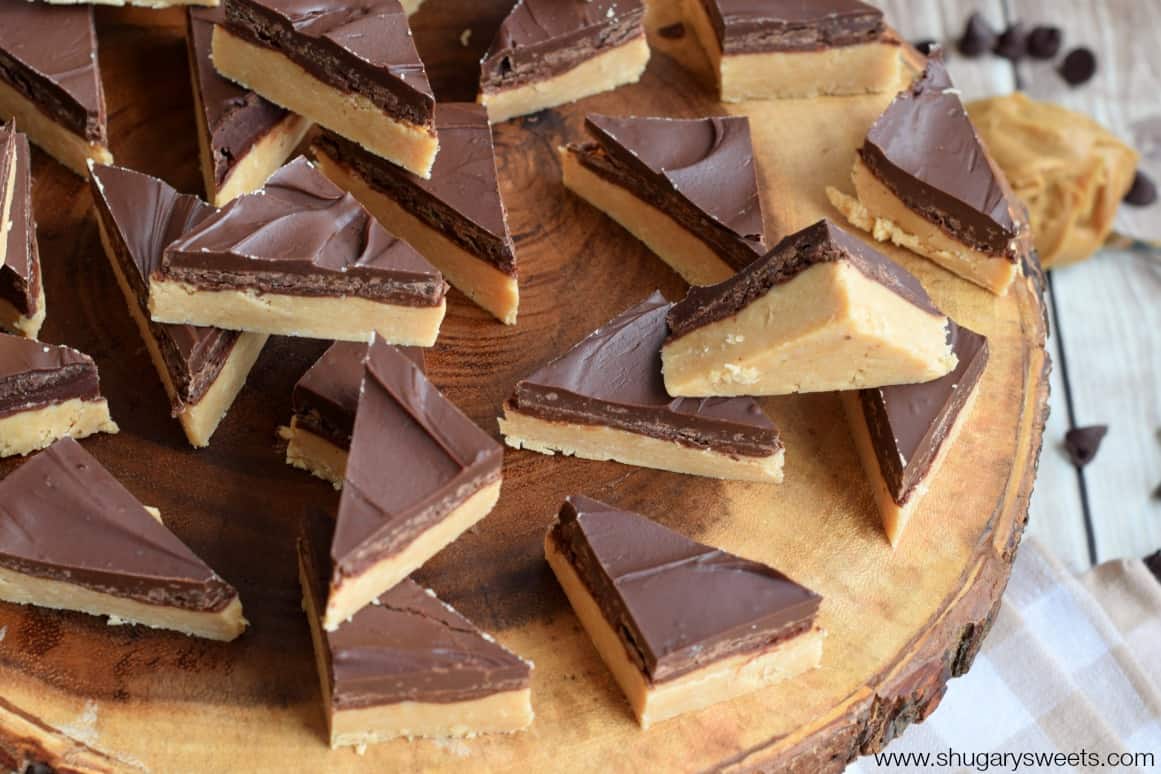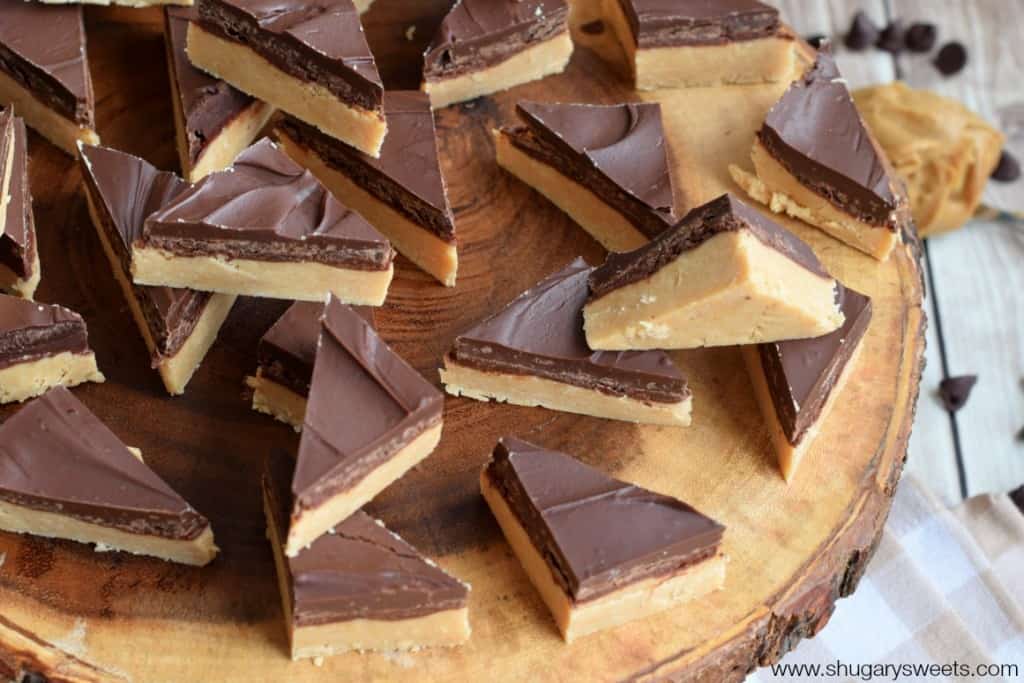 Connect with Shugary Sweets!
Be sure to follow me on my social media, so you never miss a post!
Facebook | Twitter |Pinterest | instagram

See the recipe for Buckeye Bars on YouTube

Recipe originally published February 1, 2015