Avalanche Krispie Bars
Chewy and delicious, these peanut butter white chocolate Avalanche Krispie Bars are better than the original. Copycat version of Rocky Mountain Chocolate Factory.
Be sure to sign up for my email…new recipes in your inbox!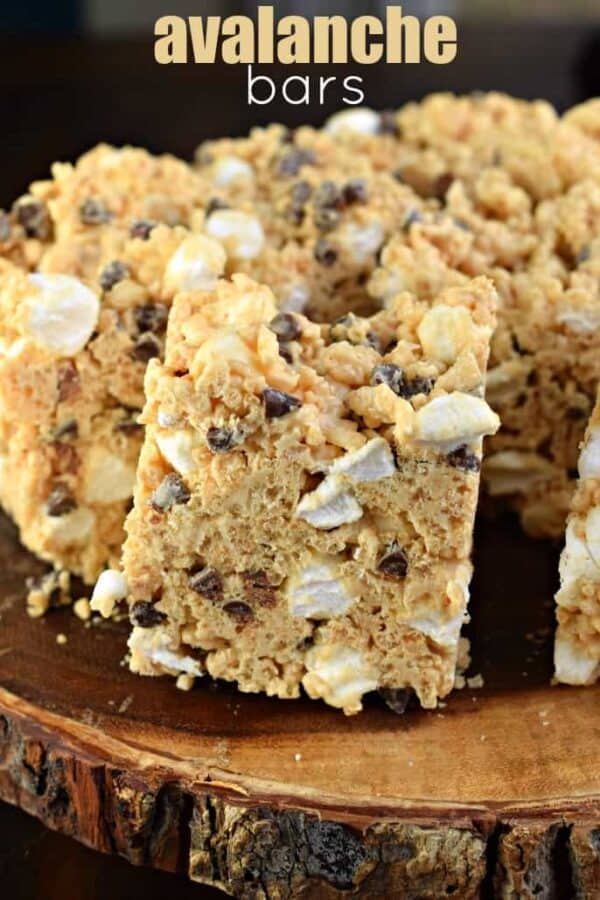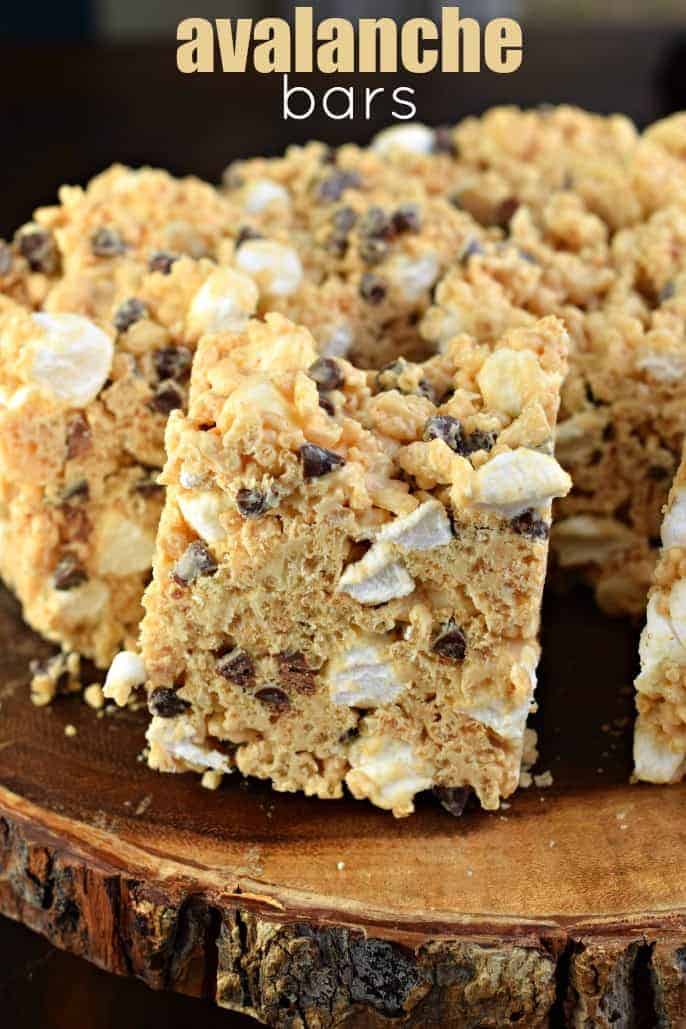 **photos updated April 2017**
So, as many of you already know, rice krispie treats are one of my all time favorite desserts. Childish? Maybe. Delicious? Yes. Reminds me of the days back in high school when Steph and I would make a whole pan of them and eat it in one sitting. I still do that, eat it in one sitting, but I then get on the treadmill for about 6 hours.
The first time I tried Rocky Mountain Chocolate Factory's Avalanche Bark, I fell in love. I tried to replicate this recipe immediately, but in my confusion I thought it had butterscotch chips. I was wrong. A few weeks ago I can across this recipe in a google search, and having altered a few things, I am proud to say this is pretty darn close to the real thing. Of course they use a much better white chocolate, I'm sure of it!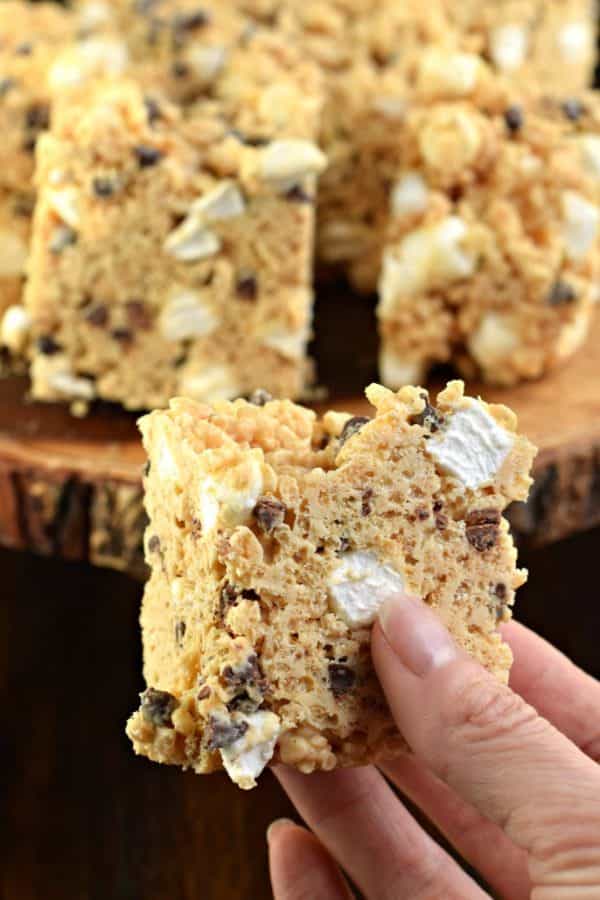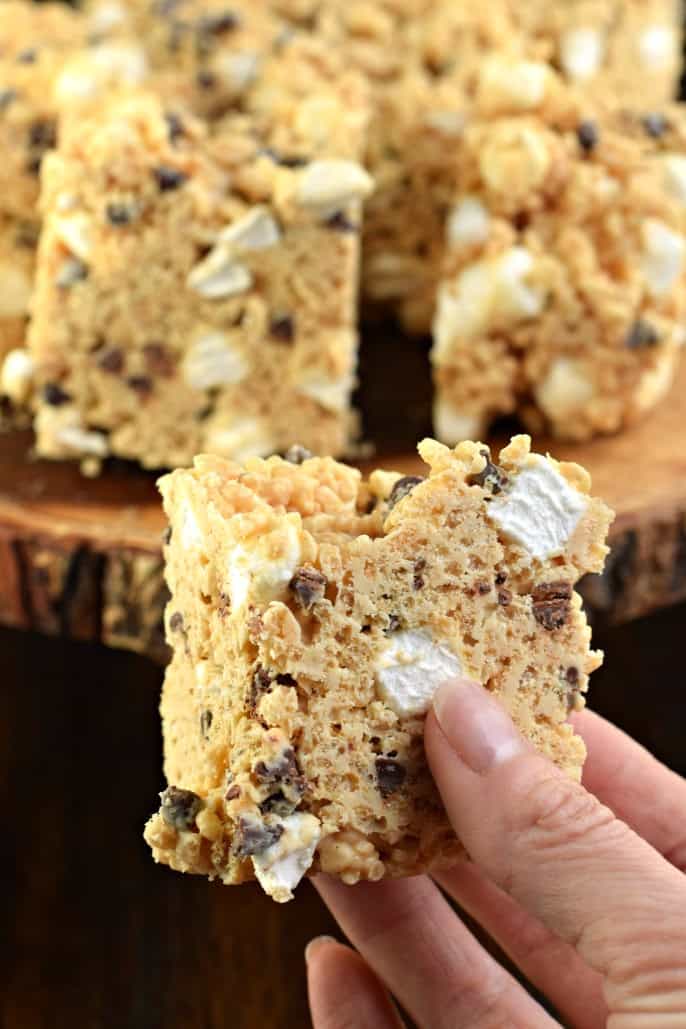 Enjoy the recipe…time to go get on the treadmill for me!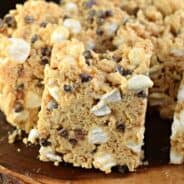 Avalanche Krispie Bars
Yield: 16
Prep Time:30 minutes
Ingredients:
2 bags white chocolate chips
½ cup peanut butter
6 cups rice krispies cereal
1 cup mini chocolate chip morsels
3 cups mini marshmallows
Directions:
Melt white chocolate chips and peanut butter together until creamy. Fold in rice krispies.
Allow to cool to room temperature (about 10 minutes). Stir in mini morsels and mini marshmallows.
Pour into a buttered 8x8-inch baking dish, pressing lightly. Refrigerate for 30 minutes, cut into squares and serve cold. Enjoy!
MAKING THIS RECIPE? Share it with me on Instagram using the hashtag #ShugarySweets so I can see what you're cooking up in the kitchen!