Peanut Butter Fudge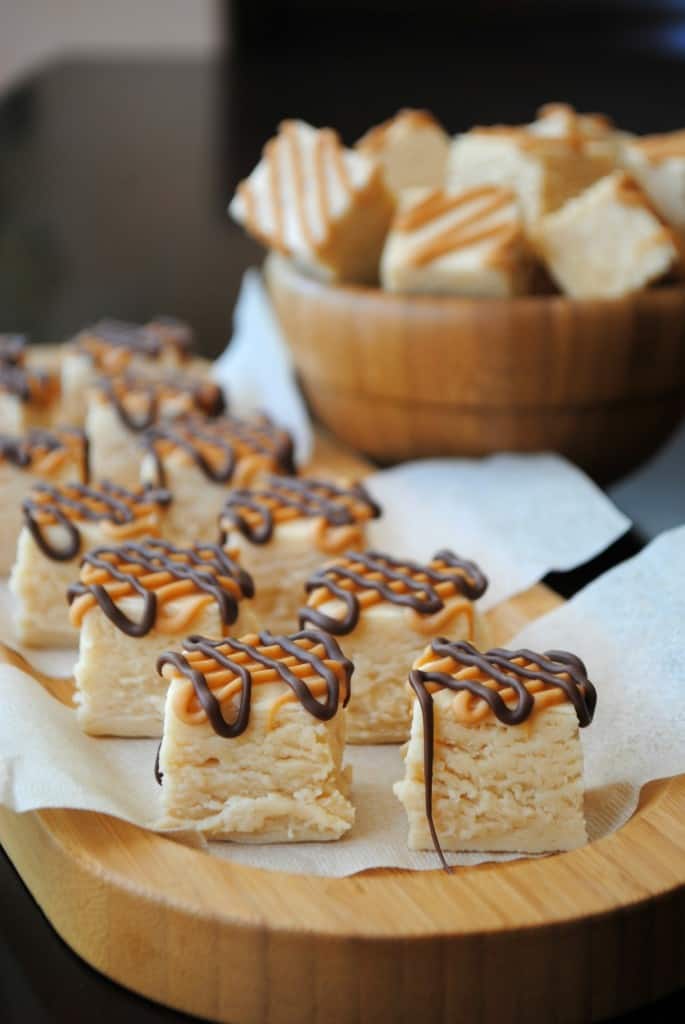 I couldn't decide how I wanted to garnish this fudge. Even afterwards, both style's held a special place in my heart, and my stomach. The chocolate and peanut butter drizzle on the first one is just a classic combination. 
But the peanut butter drizzle alone? It's almost like a bag of reese's pieces. No need to wait all year to enjoy fudge, why not whip up a batch of this today?!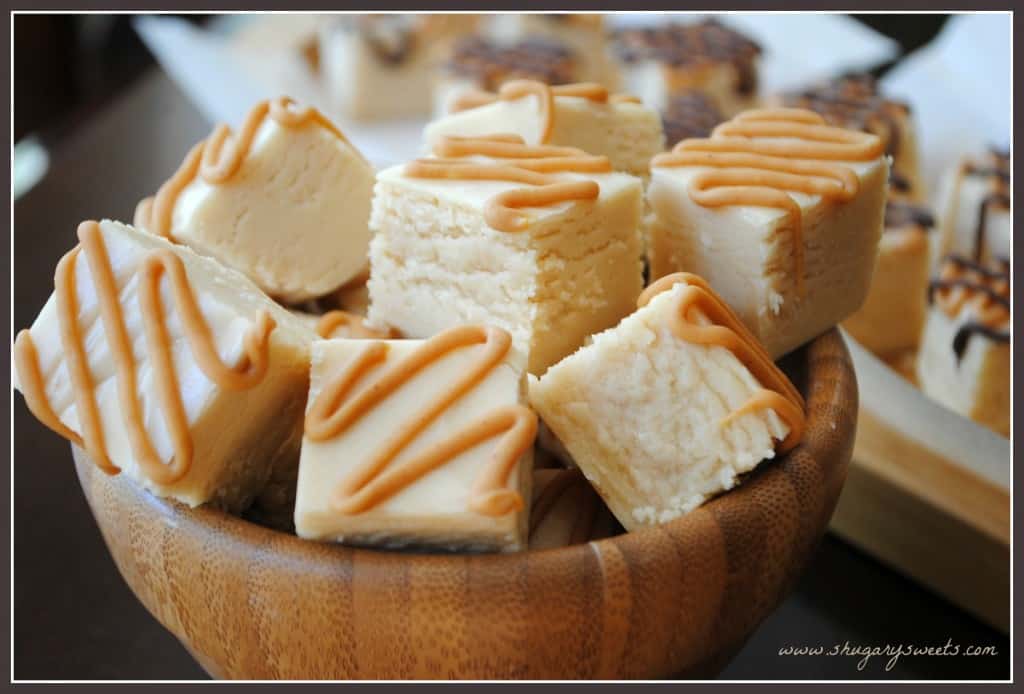 Love this fudge recipe? Check out these ideas….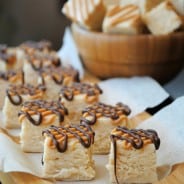 Peanut Butter Fudge
Yield: 81 pieces
Prep Time:3 hours, 20 minutes
Peanut Butter Fudge with a chocolate drizzle! So delicious and soft.
Ingredients:
For the Fudge:
3 cup granulated sugar
3/4 cup unsalted butter
pinch of kosher salt
1 cup heavy cream
2 cup white chocolate morsels
3/4 cup peanut butter
7oz jar marshmallow cream
For the Drizzle:
1/2 cup peanut butter morsels, melted
1/4 cup semi-sweet chocolate morsels, melted
Directions:
Line a 8x8 baking dish with parchment paper or foil. Set aside.
In a large saucepan, heat granulated sugar, butter, salt and heavy cream until combined. Bring to a ROLLING boil and stir continuously for 4 minutes (set your timer)!
Remove from heat. Quickly whisk in white chocolate, marshmallow and peanut butter (I usually put these ingredients in my kitchen aid and whisk them for about 1-2 minutes). Pour fudge into prepared pan and refrigerate for 3 hours, until hardened.
Remove from pan, remove lining. Cut into bite sized pieces. Drizzle with melted peanut butter, melted chocolate or both! Allow to set, about 20 minutes. ENJOY.
MAKING THIS RECIPE? Share it with me on Instagram using the hashtag #ShugarySweets so I can see what you're cooking up in the kitchen!