White Chocolate Cookie Dough Fudge
Easy and delicious, White Chocolate Cookie Dough Fudge is the dessert you've been waiting for! Packed with chunks of cookie dough, what's not to love?
Be sure to sign up for my free email subscription…new recipes in your inbox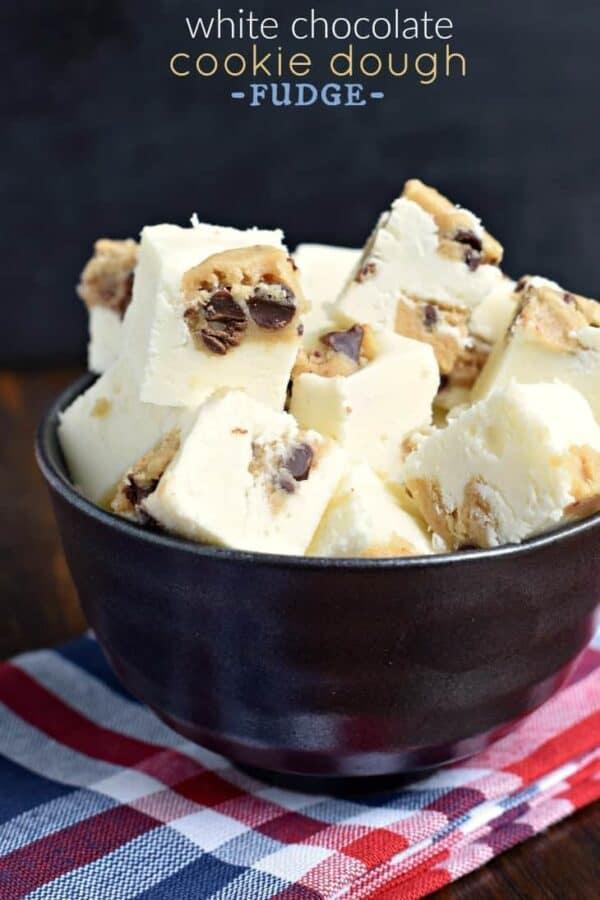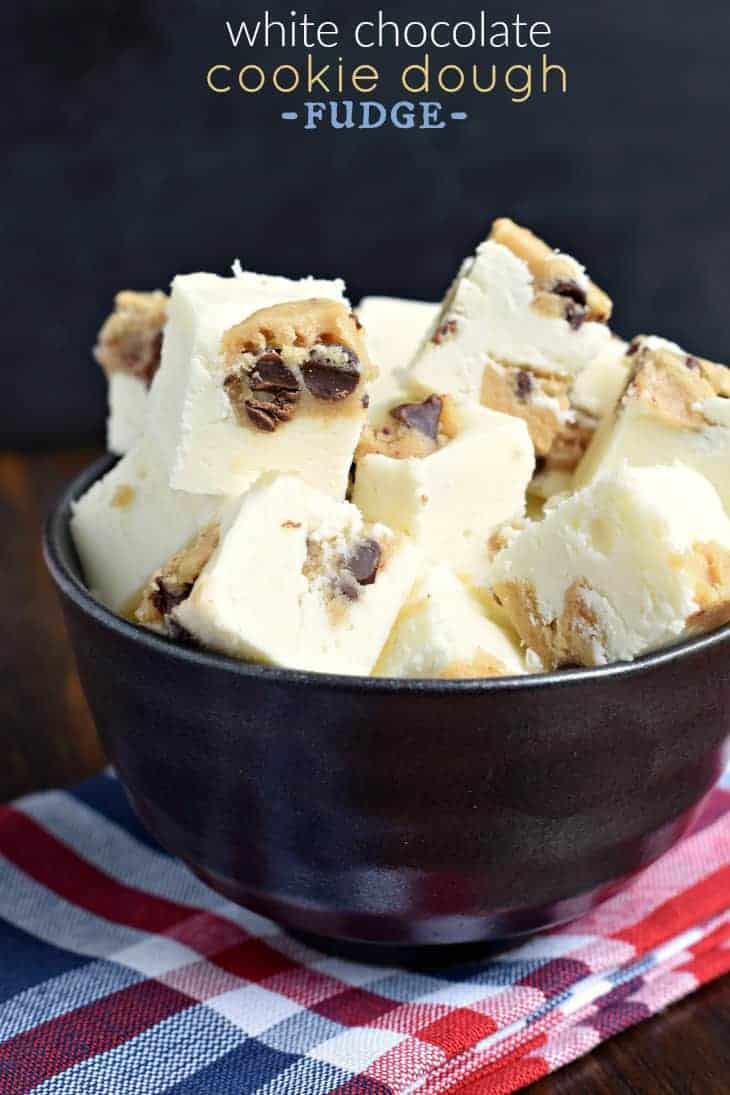 You saw this coming from a mile away, right? I mean, this Chocolate Cookie Dough Fudge was such a hit, it was only a matter of time before I made a White Chocolate version!
And if I'm being entirely honest, I think I prefer today's recipe. Don't get me wrong! The chocolate version is AMAZING. But, the cookie dough really shines through in the white chocolate version. Like, seriously, you can't hide it. The chocolate version is rich and has a creamy chocolate fudge flavor with a "omg there's cookie dough in here" surprise.
Do you get it? Do you see what I mean? No? Then I suggest you make both and do a taste test yourself!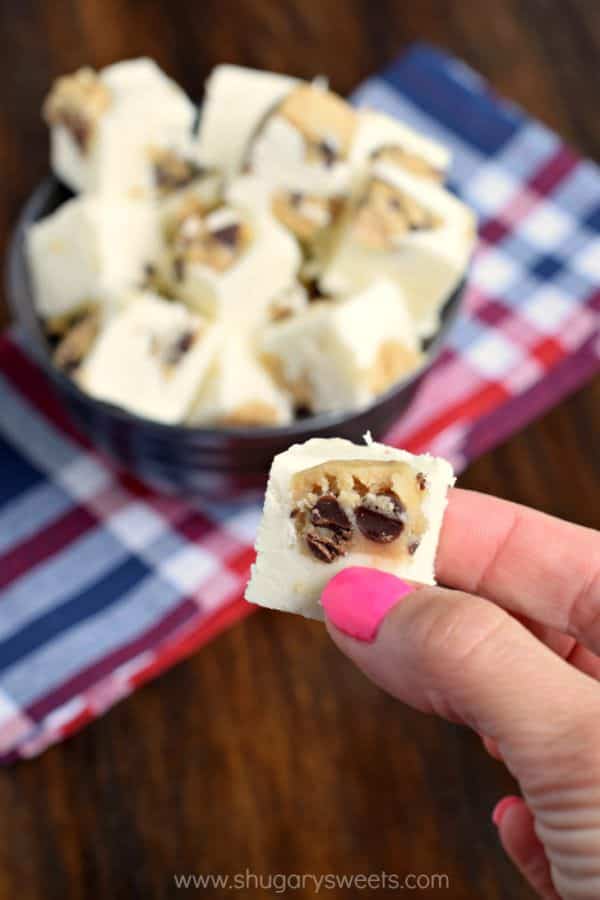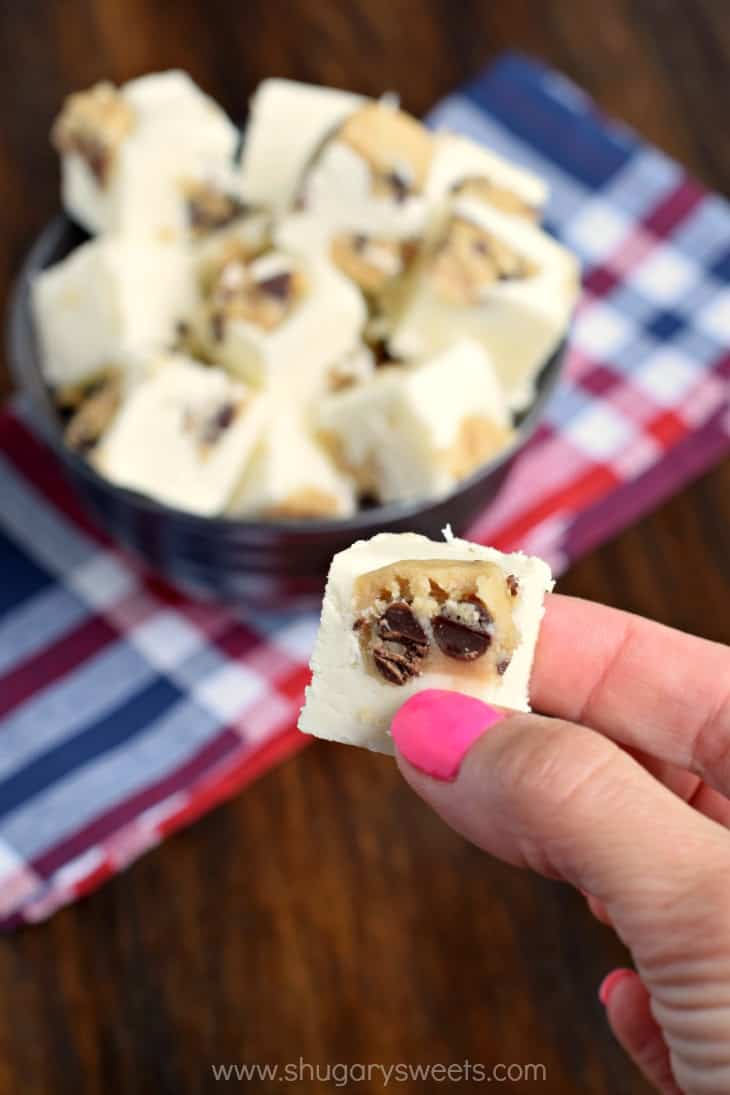 You think I'm kidding? White Chocolate Cookie Dough Fudge is the perfect, no bake treat for any time of year! It's great to whip up a batch, keep it in the fridge, and cut pieces as you need them. You can store fudge in an airtight container for about 2 weeks in your fridge. But don't cut it all at once. It's stays fresher if you keep it wrapped tight and uncut (which is why you cut as you need it).
You can do so many things to change this recipe to make it your own. Use any flavor cookie dough. Think of the possibilities here…peanut butter, macadamia nut, oatmeal raisin! Add in a different flavor chocolate chip (I used white chocolate, but change it up with peanut butter chips, or milk chocolate, or dark chocolate). Have fun and tag me on Instagram if you give this recipe a try using #shugarysweets!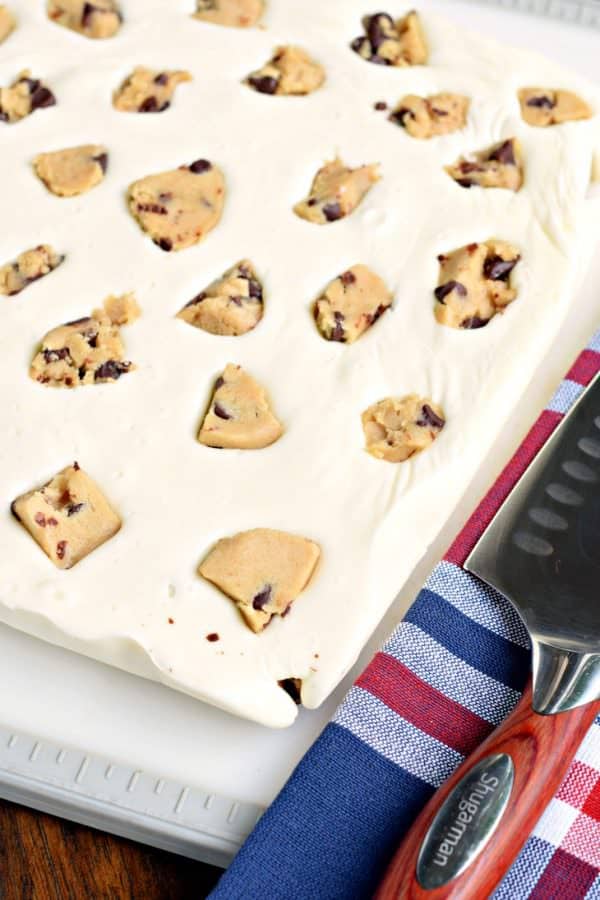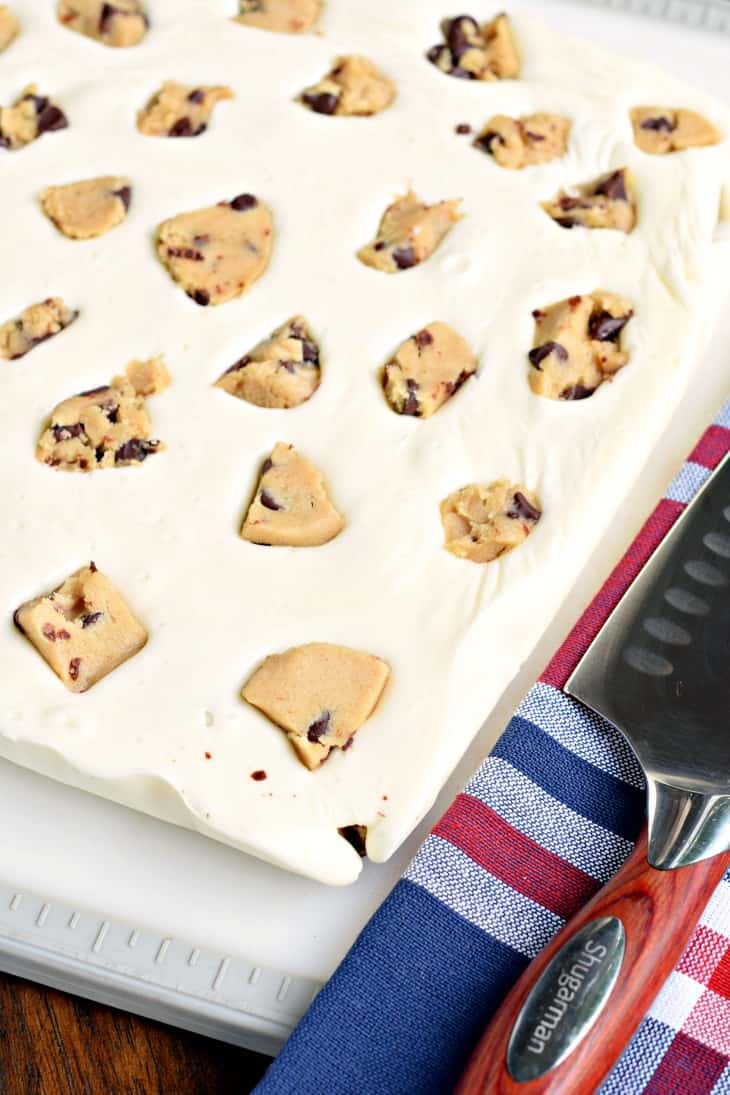 One tip when making this. Keep the cookie dough frozen. You need 8oz of cookie dough (which is half a roll of the prepackaged stuff). I freeze it immediately when I get home from the grocery store. When ready to use, cut the package in half (wrap up the other half for later baking) and then pinch or cut small pieces to add to the fudge. I put a small layer of cookie dough in the bottom of my prepared baking dish, then poured my fudge in, then pressed more cookie dough into the top of the fudge! Easy. ENJOY
Check out some of my other favorite truffle and candy recipes! Be sure to stop over at Food Fanatic and print the White Chocolate Cookie Dough Fudge recipe!
Connect with Shugary Sweets! Be sure to follow me on my social media, so you never miss a post!
Facebook | Twitter | Google+ | Pinterest | instagram | Bloglovin'
Sign up to receive an email in your inbox for each new recipe: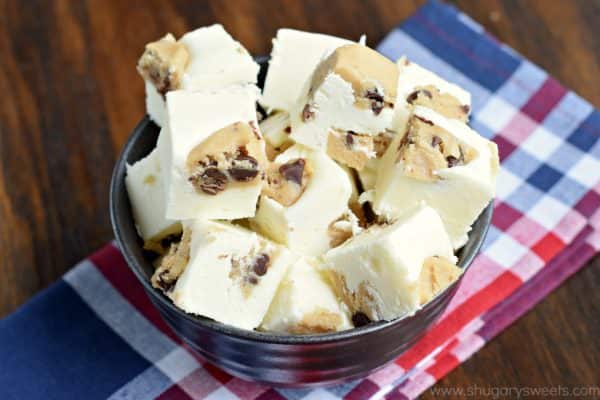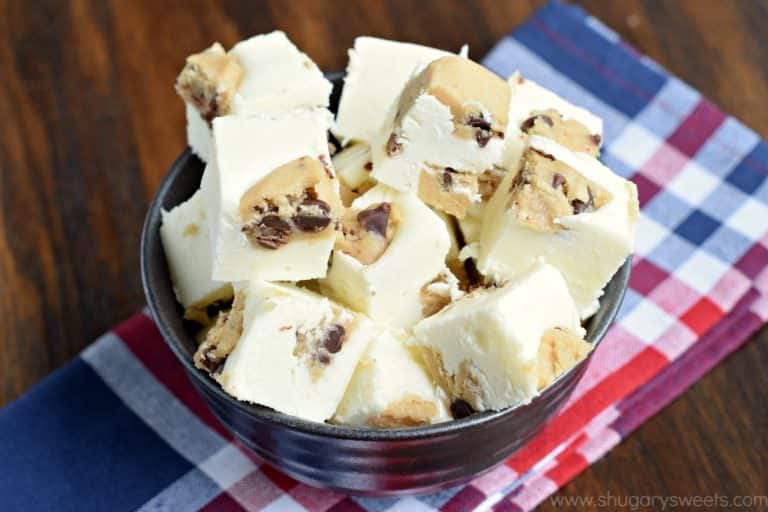 Love Cookie Dough recipes? Here are a few of my favorites….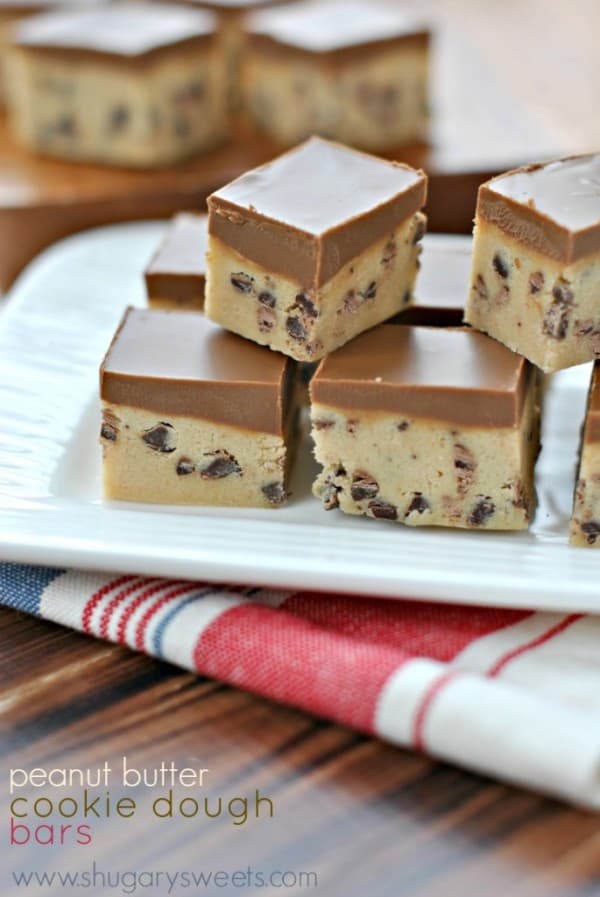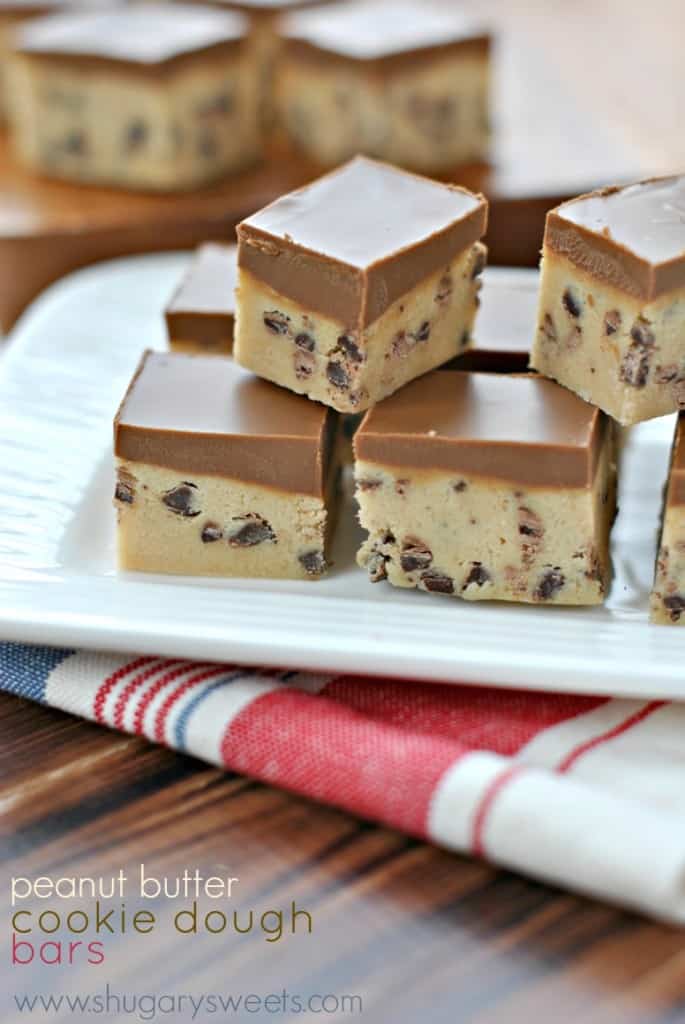 Peanut Butter Cookie Dough Bars: sweet, homemade PB cookie dough in a delicious bar!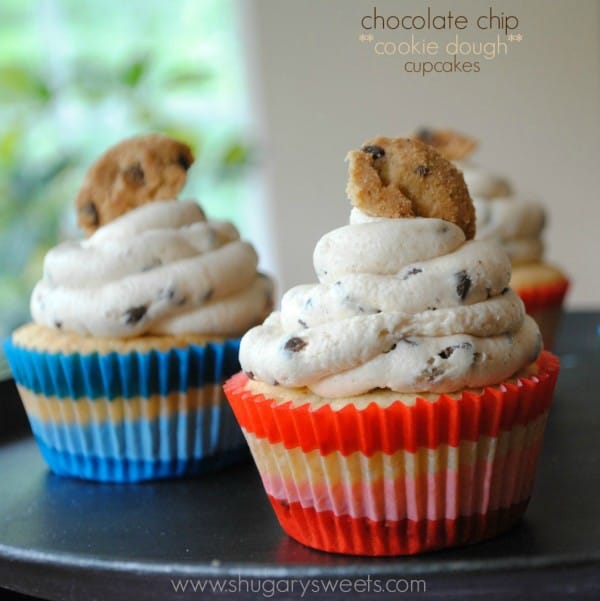 Chocolate Chip Cookie Dough Cupcakes: the frosting tastes like cookie dough. You've got to try it!!!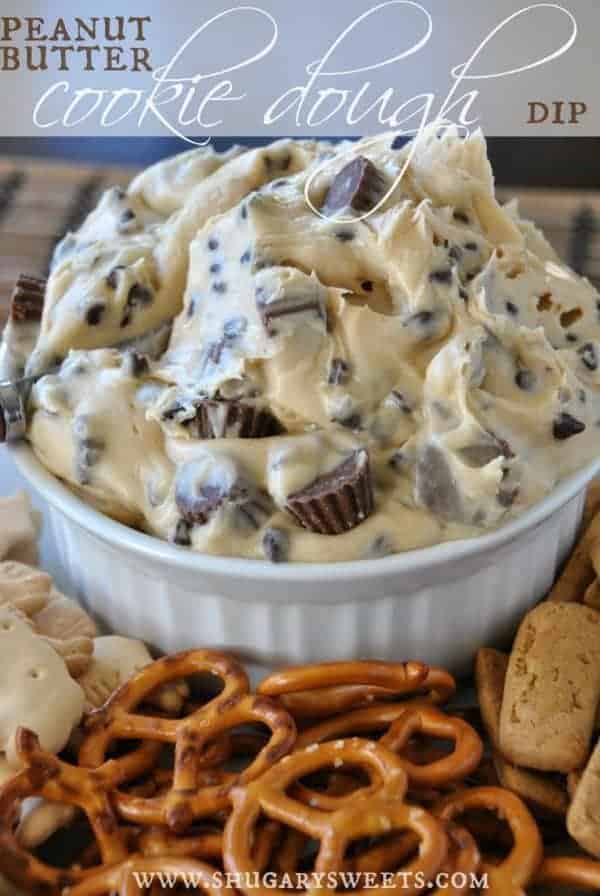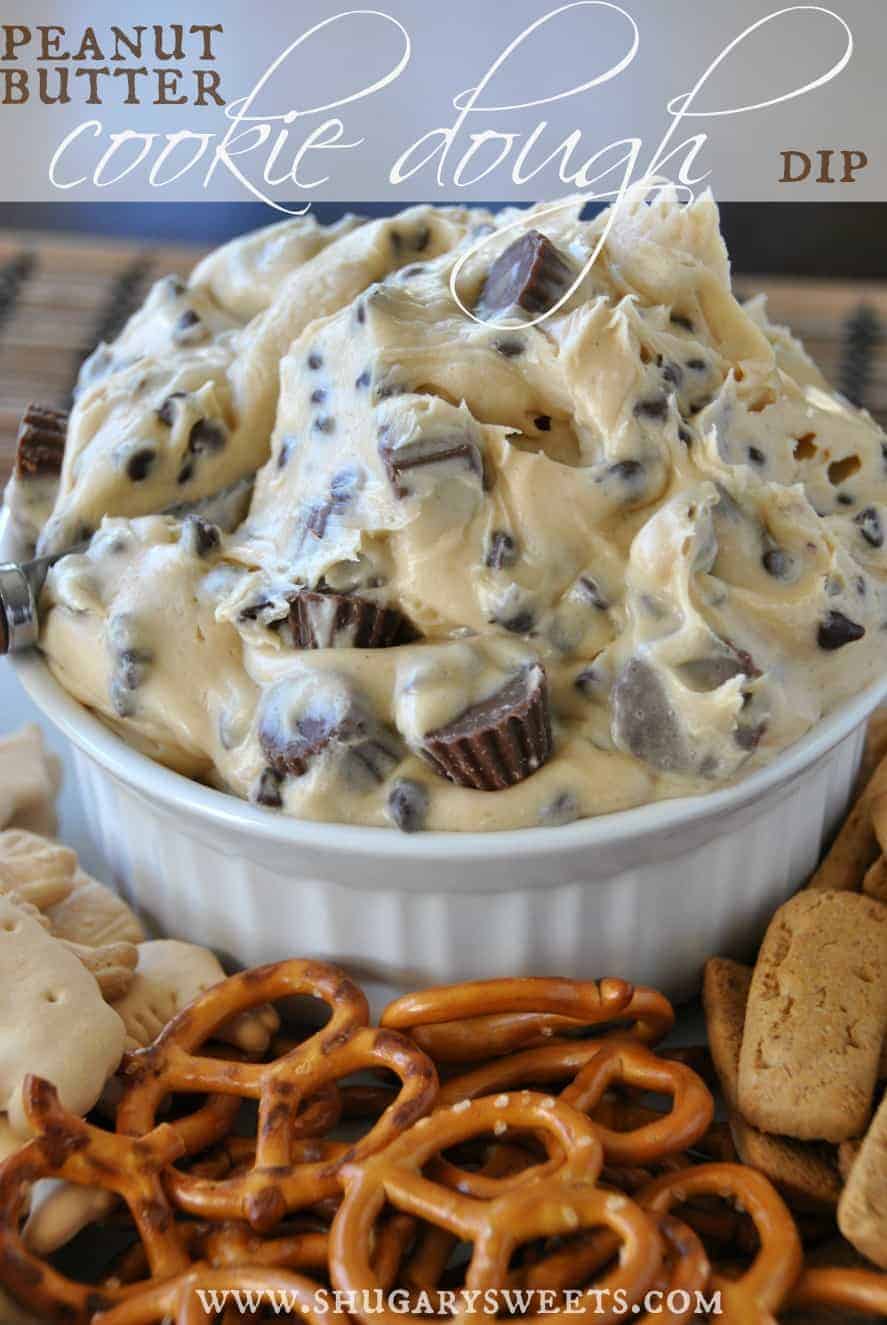 Peanut Butter Cookie Dough Dip: use cookies, grahams, pretzels or a spoon to enjoy this dip!