Knowing How to Make Fudge is a simple trick that will make you the hit of every party! Making fudge is easier than you think and it is so easy to personalize with your favorite ingredients and flavor combinations.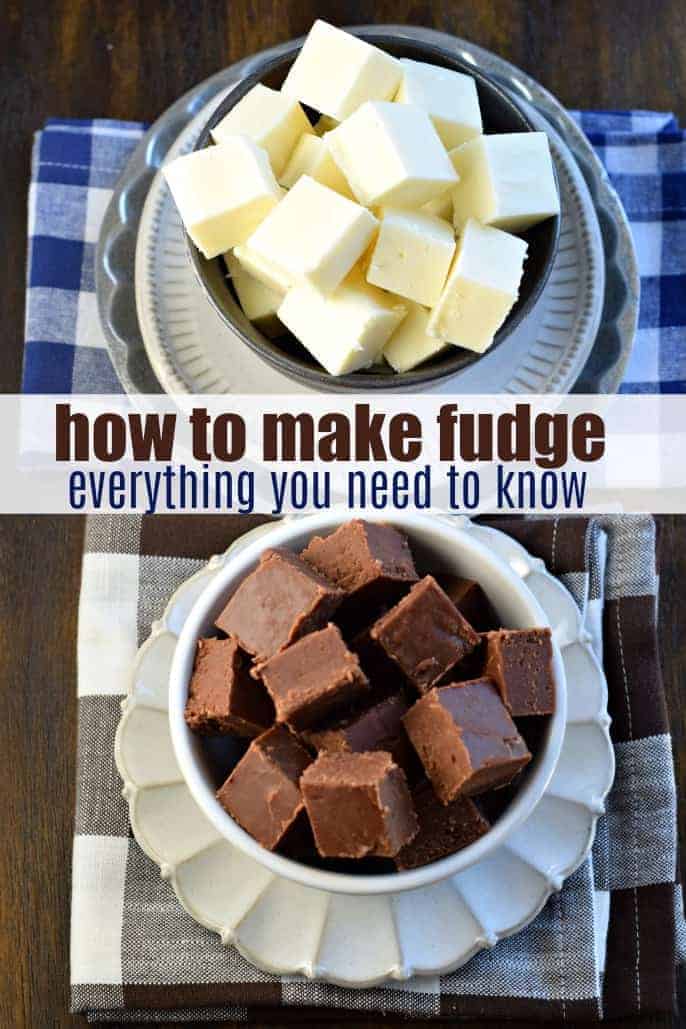 Fudge for any Occasion
If you haven't noticed, fudge is one of my favorite things to make. Of course it's perfect for making around the holidays, but I actually love to make it year-round!
It's great to take to any party, from graduation parties to bridal and baby showers, or to package up and give as a holiday or hostess gift.
Knowing how to make fudge is a trick you'll use time and time again, so I thought I'd share my favorite basic fudge-making tips and tricks with you.
Basic Ingredients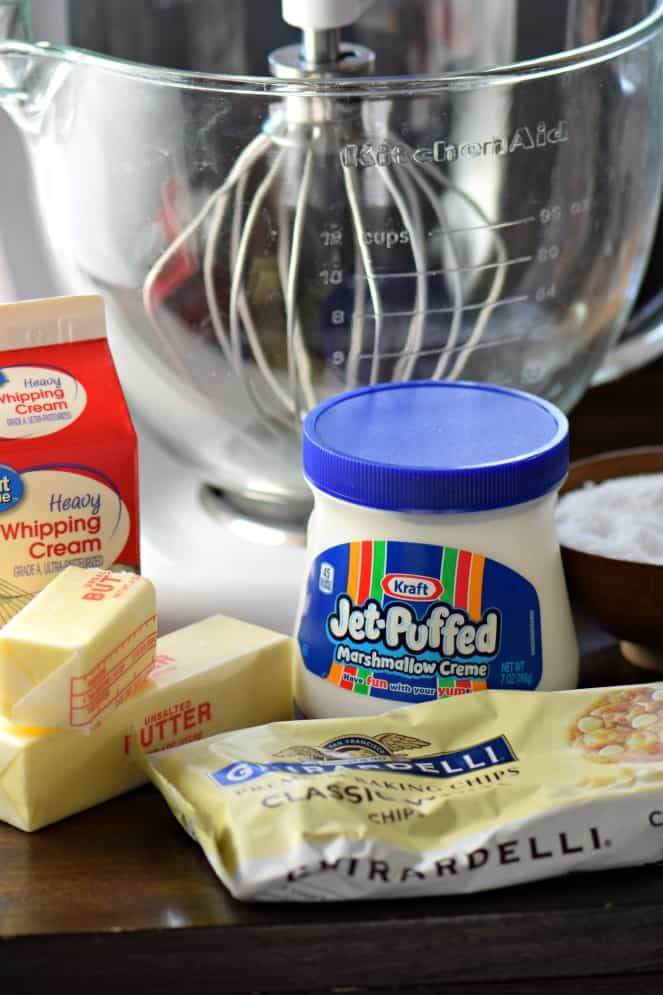 Making fudge really only takes a handful of basic ingredients that are easy to keep on hand for any time a fudge craving hits.
Sugar, Butter, and Cream. All of the best candy recipes start with those basics!
Chocolate chips or candy morsels. (More on this in a bit!)
Marshmallow Cream– One of the most important fudge ingredients in my house is marshmallow cream, sometimes called marshmallow fluff. No need to cook sugar for what feels like hours on end!
That's it. 5 simple fudge ingredients (or 6 if you count a pinch of salt) are all you need to make a most basic fudge recipe.
Step by Step
Some "old school" fudge recipes require you to cook a mixture of sugar, butter and cream to a certain temperature, then wait for it to cool down, then beat it until it's creamy.
While it makes delicious fudge, it's not something you want to do regularly. Luckily, I've figured out how to make fudge with an easier method that makes candy that is just as delicious.
In fact, once you learn how to make fudge with my method, I bet you'll make fudge all the time as gifts, for parties, or just to celebrate making it through the week.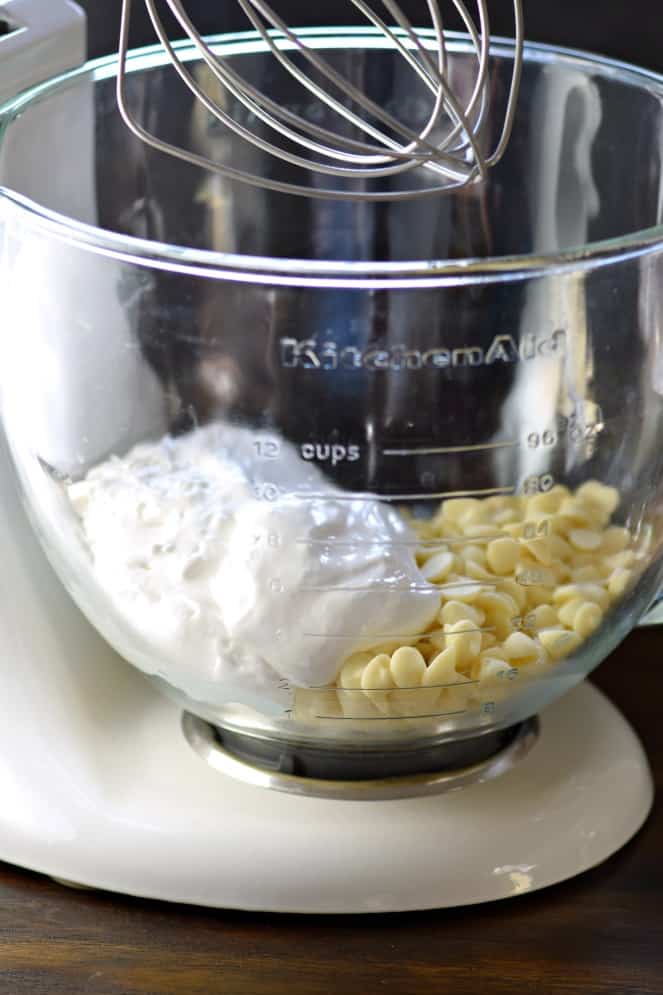 Step 1.
Place chocolate chips (or white chocolate chips) and the marshmallow cream into a large mixing bowl. Set this aside. You want to do this first because once the butter and sugar is ready, you'll need to pour it over this mixture right away!
Step 2.
In a saucepan, bring the sugar, cream, butter and a pinch of kosher salt to a boil and cook for 5 minutes, keeping it at a steady boil.
Then remove the pan from the heat and very carefully pour the hot sugar mixture over the waiting chocolate and marshmallow cream.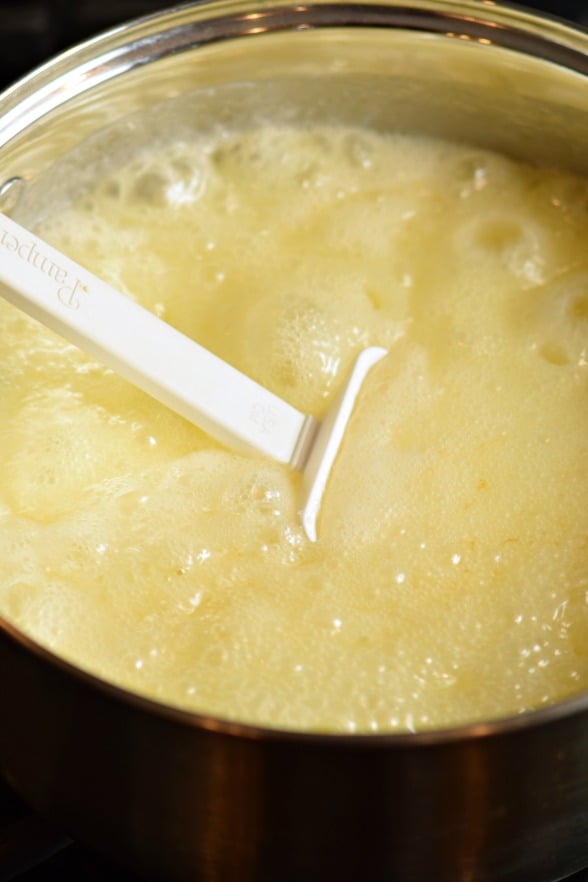 Step 3.
Use an electric mixer to blend everything together for about a minute, just until everything is melted and smooth. Once this is ready, you can fold in any extra mix-ins you might want or simply pour it into a prepped 8-inch pan.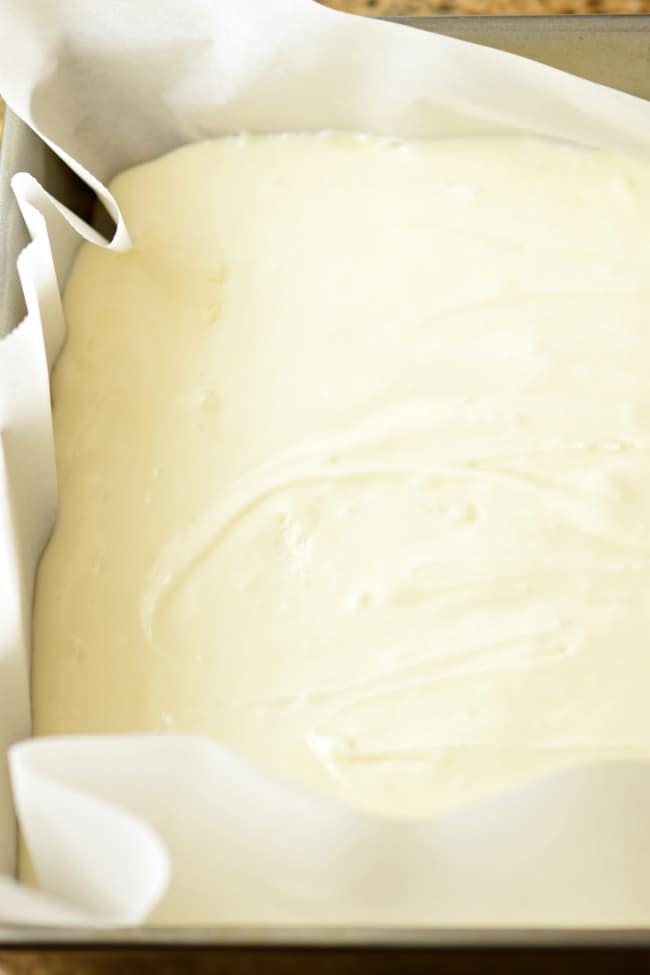 After a 2-hour rest, the fudge is ready to cut and enjoy!
You can also make fudge ahead of time, even up to a couple of days in advance, making it the perfect candy to make for parties or gift around the holidays.
Ingredient Notes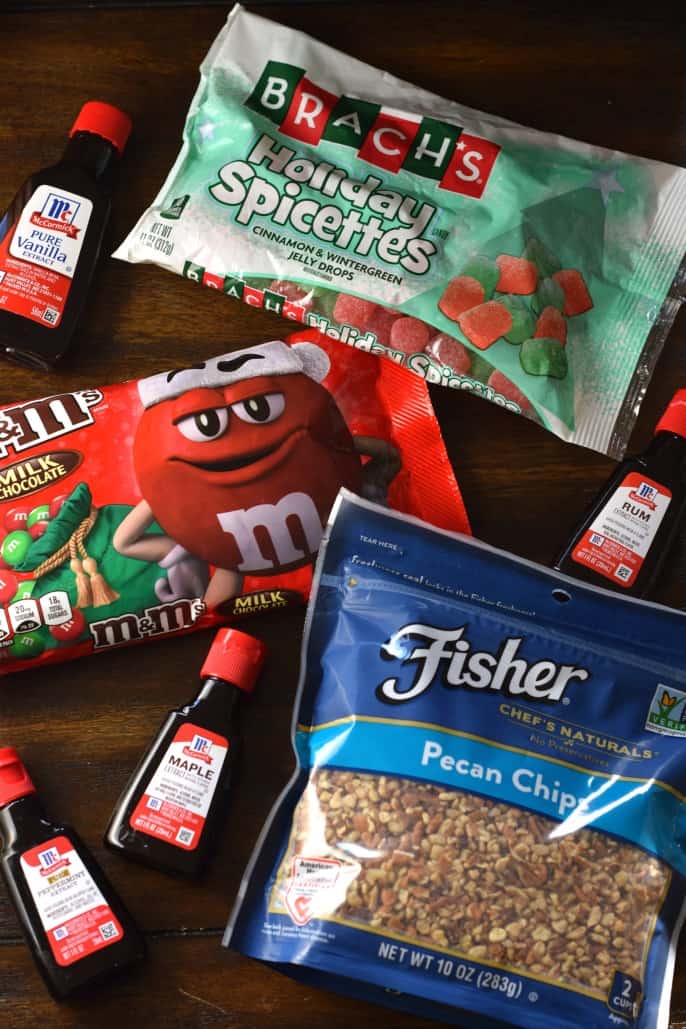 Once you know how to make fudge, you can tweak my basic fudge recipe to make almost any flavor you can imagine!
Simply use any flavor of chocolate chips or candy morsels that you like, add in some flavor extract if you want, and mix in anything from chopped candy to nuts to crushed cookies or sprinkles.
See?? Knowing how to make one basic fudge recipe can mean you know how to make chocolate fudge and how to make vanilla fudge and everything in-between!
Recipe FAQs
How do you store fudge?
For best results, store fudge in an airtight container at room temperature. I prefer to leave the fudge UNCUT until ready to serve, this helps keep it from drying out. Cut what you need, a little at a time.
Can you freeze fudge?
Yes you can freeze fudge! First, wrap the uncut fudge in plastic wrap then slide into a large ziploc freezer bag, pressing out all the air. Freeze for up to two months. To thaw, place bag on counter to come to room temperature (usually best overnight). Slice and enjoy!
Do I need a candy thermometer to make fudge?
With my easy boil method you do NOT need a candy thermometer.
What flavor of fudge will you make first? Pick the perfect fudge for the right occasion.
Christmas Fudge recipes
Using the basic vanilla fudge base, this Candy Cane Fudge comes together quickly with some crushed peppermint candy canes! Perfect for the holidays.
Let's get festive and create this Grinch Peppermint Fudge! This one also starts with the vanilla fudge base, green food coloring and peppermint extract! Add a red candy heart to be cute!
Gingerbread Fudge has all the flavor of your favorite cookies, with none of the hard work doing cookie cut outs.
Cranberry Orange Fudge: this is a delicious sweet treat for any time of year! Craisins and orange zest give this soft, sweet fudge a kick of flavor!
Spring and Easter Fudge recipes
Looking for a beautiful spring dessert idea? This Jelly Bean Fudge is packed with flavor and fun!
This sweet Strawberry Shortcake Fudge recipe is a knockout! Perfect for your next dessert.
Gumdrop Fudge: Creamy Vanilla Fudge filled with colorful holiday Gumdrop candy pieces! So pretty for gift giving!
Fudge for summer parties
What's more summer than Banana Split Fudge? Packed with all the flavors of a traditional banana split, in a NO MELT treat!
Orange Creamsicle Fudge is like your favorite ice cream treat from the truck – but it doesn't melt! Just the right amount of sweet for an afternoon jolt of happiness.
Root beer floats and summer go hand in hand, which is why this Root Beer Float Fudge is the perfect addition to all your summer parties!
Halloween and Fall Fudge recipes
Try making this fun, delicious Monster Cookie Dough Fudge for the Halloween this year! For an extra spooky look, add the candy eyeballs.
If you love pumpkin spice lattes, this Pumpkin Spice Fudge is sure to please!
All the warmth and aroma of fall baking is wrapped up in one bite of this delicious Apple Pie Fudge.